Don't Chuck – Donate
Make your first resolution a promise to stop throwing things away. TK Maxx has been running a Give Up Your Clothes For Good campaign with Cancer Research UK for 15 years. Get involved by donating as many bags of clothes, accessories and homewares as you want in store at TK Maxx. So far, the campaign has raised £32.5 million towards vital research into improving survival rates and reducing long-term side effects for children and young people with cancer. The charity TRAID stops all kinds of belongings getting binned by working in 191 boroughs across the UK, with a network of more than 1,500 donation banks, home collections and charity shops. Find the closest to you at traid.org.uk
Make Do and Mend
It's so much easier to make minor repairs than you might imagine – and can really help renew your commitment to your clothes. 'Mending encourages us to value our clothes differently,' says TRAID's engagement officer, Chanelle Joseph. 'Working on a garment gives us an understanding, perhaps for the first time, of the resources that go into producing fashion. Repairing challenges fast fashion's short-term fix by enabling us to become users of clothes and not only consumers.'
Jobs like replacing buttons, removing stains and darning patches or holes can all be done by hand and take a few minutes, says Stephanie Campbell, who works on WRAP's Love Your Clothes campaign. She suggests investing in a starter kit of scissors, coloured threads, sewing needles, straight pins, a tape measure, a thimble and a seam ripper – and hitting Love Your Clothes' website for sewing tutorials. Follow Insta sewers, @sewoveritlondon, @sewrendipity and @newcrafthouse to buy fabrics, book classes and generally get stitch-happy.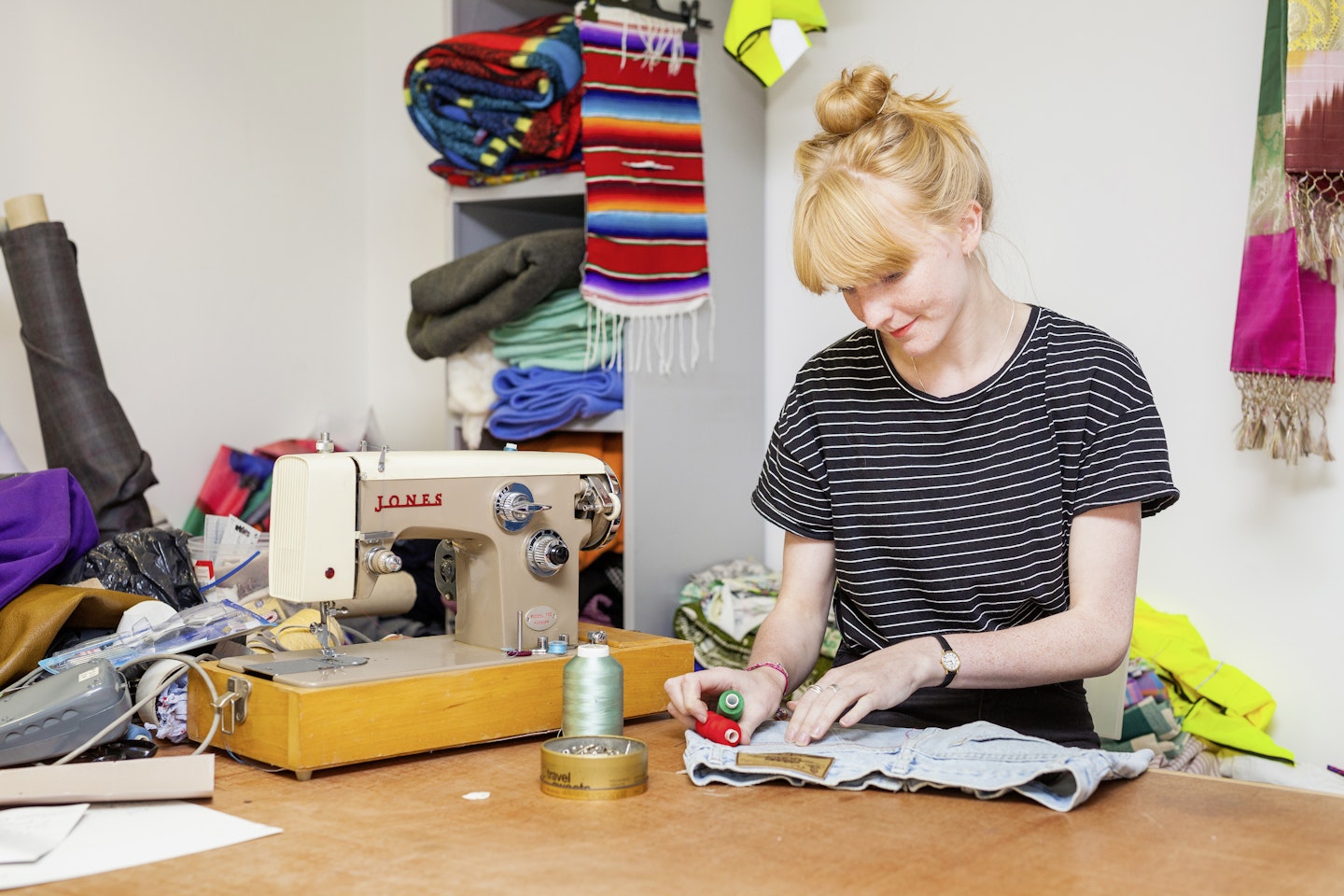 Better Still, Start 'Sewcialising'
Given the millennial generation's environmental awareness – and desire for a night out that's geared around something other than white wine – plenty of crafting classes are popping up. Fabrications, run by Barley Massey on Hackney's Broadway Market, has a fortnightly Craft Club, where people can bring their own projects and 'sewcialise', as well as classes like zero-waste sewing and up-cycling your clothes with hand embroidery. The Sewing Directory has a nationwide database of workshops that you can search by date, county and company at thesewingdirectory.co.uk
Can't DIY? Find a Tailor
If something proves too fiddly to fix at home, take it to a professional. Personal stylist Anna Berkeley advises, 'Ask around locally about dry cleaners; some are amazing and can do simple alterations like taking a waist in. You find the best seamstresses by going into expensive boutiques in your area and asking who they use.' If you're based in London or Bristol, you can book a seamstress to come to your home via Sewn Right, a company that delivers sewing services to your door.
…Or An Expert Leather Repairer
For shoes and handbags that are past their prime, no one does a better job than The Restory, a repair service for luxury goods that you can book online or arrange in-store at Harvey Nichols, Knightsbridge, and Selfridges, Trafford Manchester and Oxford Street. 'We offer standard repairs, which cover re-heeling, re-soling, zip replacement and many others, with a turnaround of seven-to-10 days,' says Emily John, the company's co-founder and head of marketing and business development. 'What's more complex is our advanced services, where we offer colour and leather restoration, re-edging, stitching, dyeing and pretty much anything else. Our aim is to offer a solution for every item we see.'
Emily's passionate about making items last, and says the people using their services are too. 'In the luxury sector, there's an assumption that if you can afford a new item, you'd throw a damaged one away, which is not what we see with our clients.' Standard services cost from £20; colour and leather restoration services from £105; therestory.com
Looking for the convenience factor? The restoration artisans at ShoeSpa offer free email consultation, as well as the ability to pick up your worn out shoes and have them delivered, good-as-new, to your door. Prices range from £9 for protective coatings to £79 for personalised redesign or dyeing; shoespa.co.uk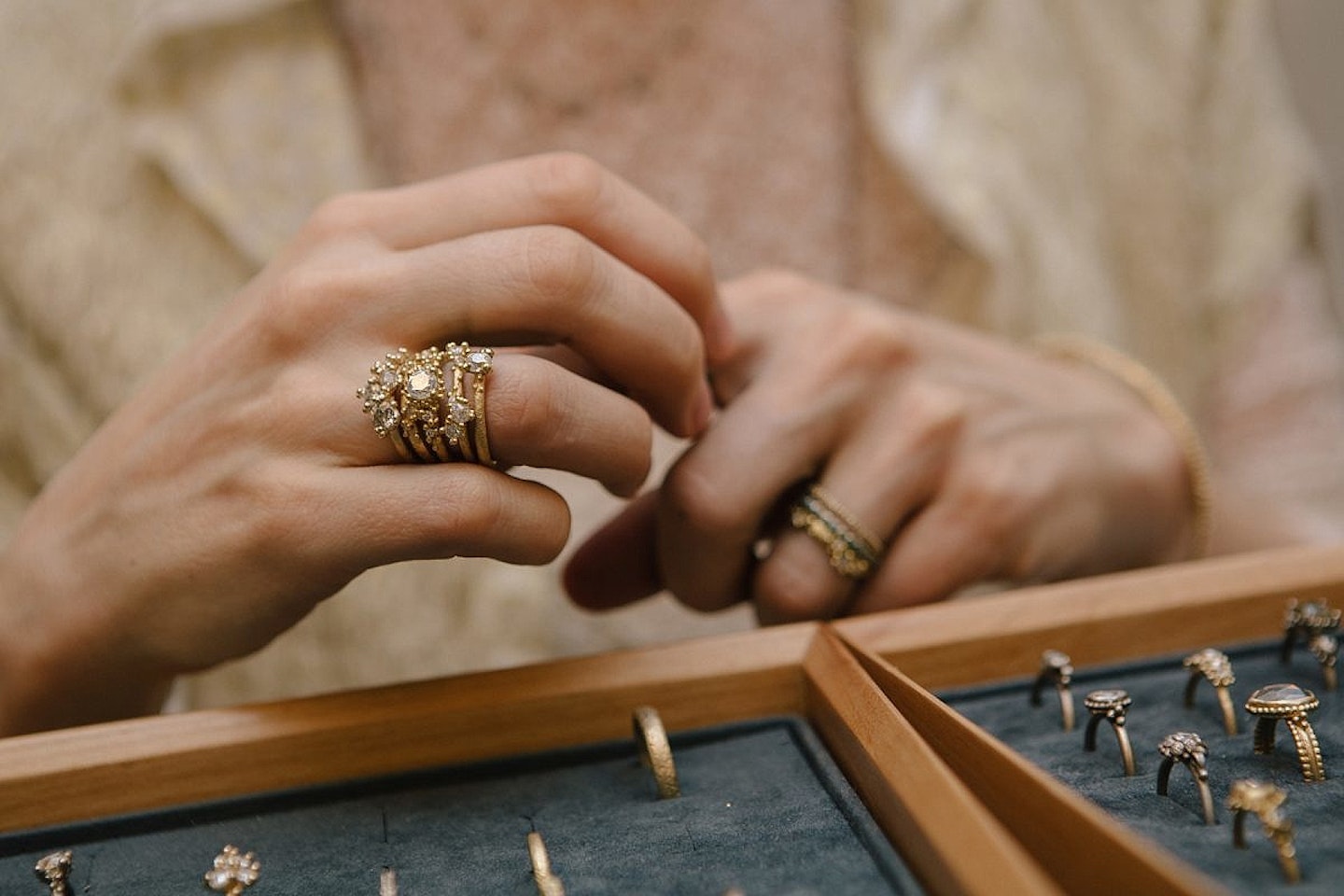 Up-cycle Your Jewellery
Fallen out of love with any old rings, necklaces and bracelets? Ruth Tomlinson, a London-based jeweller, takes resetting commissions as well as making bespoke creations from scratch. It's not cheap, but it's worth it if you can make something you'll wear every day. 'Every piece of jewellery that comes to us has a history,' she says. 'It might be a family heirloom that is outdated, or it could be a traditional engagement ring that a client has worn for many years, which they are now ready to update for a new chapter. It's about giving something with sentimental value a new life.' Services start from £1,500; ruthtomlinson.com