Scroll through Instagram and you'll see everyone's at it - Iris Law's making cyanotypes in her garden (look it up), Victoria Beckham's tie-dyeing and Bella Hadid's hand-painting her jeans with butterflies. If you, too, want to flex some creative muscles this weekend, why start with patchworking? It's the perfect opportunity to fix a hole in the leg of your jeans - and you can upcycle old clothes in the process by cutting them up to make fabric scraps. We asked Erica Chan Coffman, co-founder of lifestyle and crafting blog Honestly WTF, to walk us through step-by-step.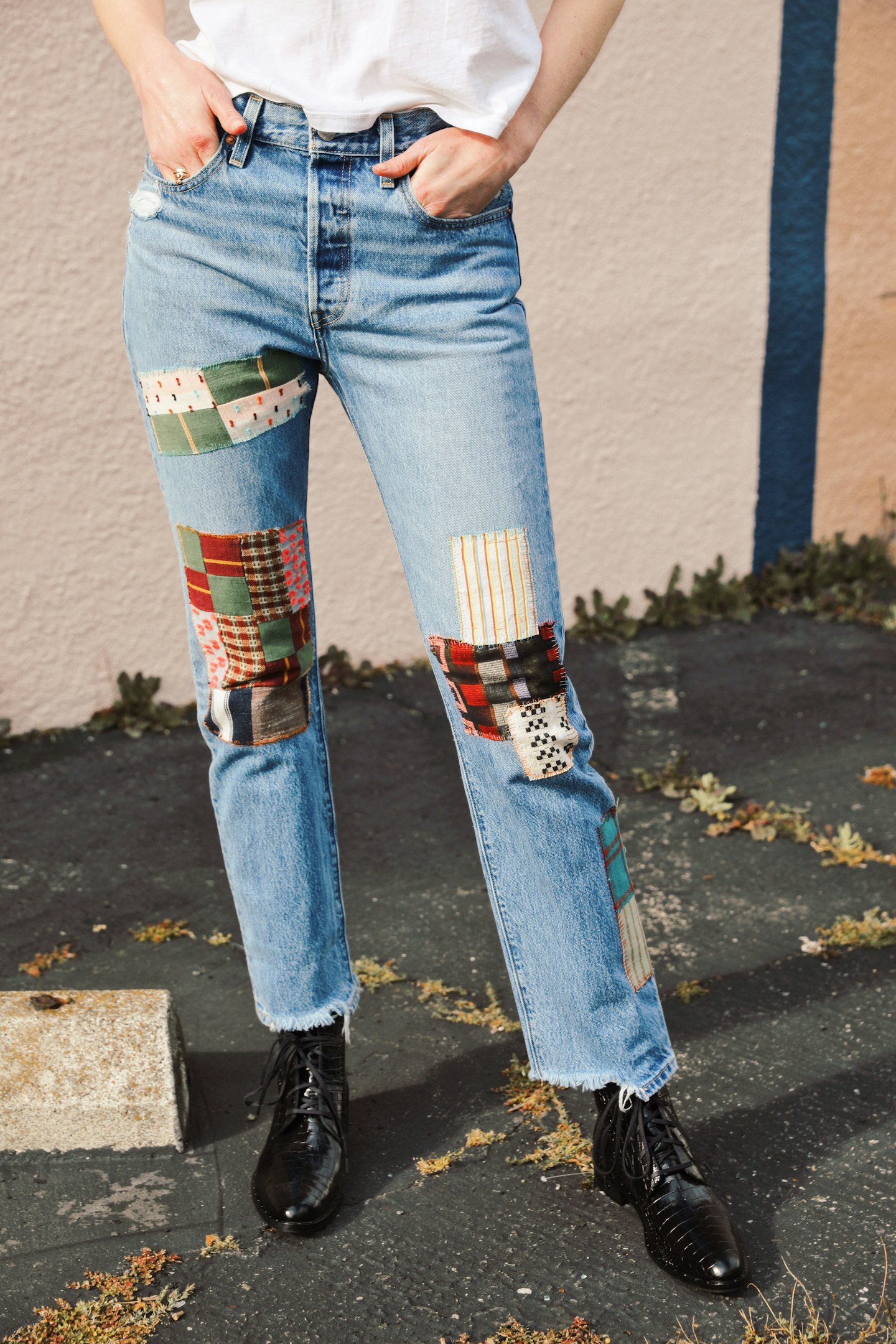 What You'll Need...
Jeans

Fabric scraps

Fusible webbing

Needle

Thread

Rotary cutter (or scissors)

Cutting mat (or ruler)
SEE: How To Patchwork Your Jeans With Honestly WTF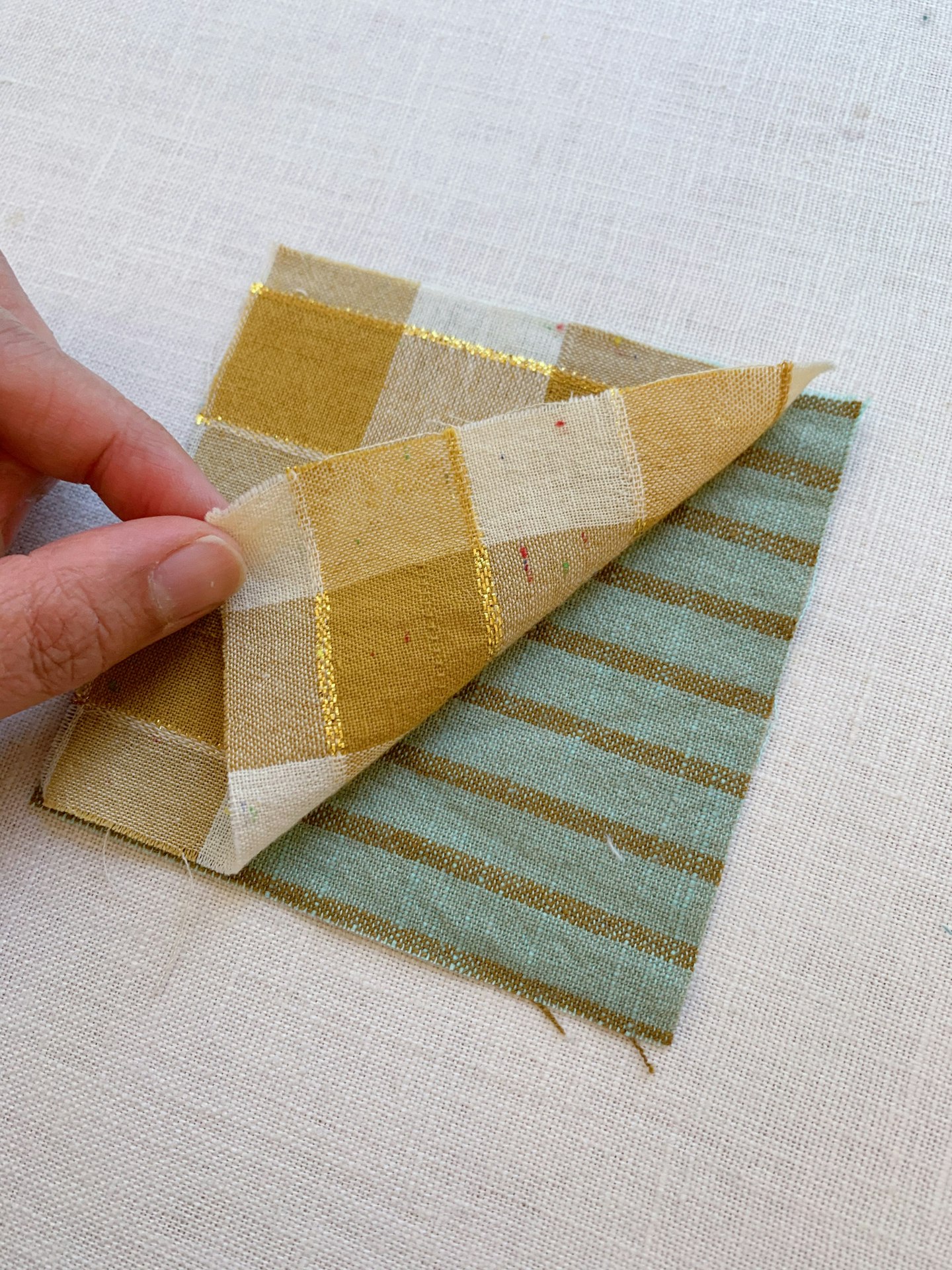 1 of 6
Step 1
Once you have enough old fabric to make scraps, cut them into squares. I trimmed mine down to 4 x 4in. Find two squares you like together, place right sides together, with all the edges aligned.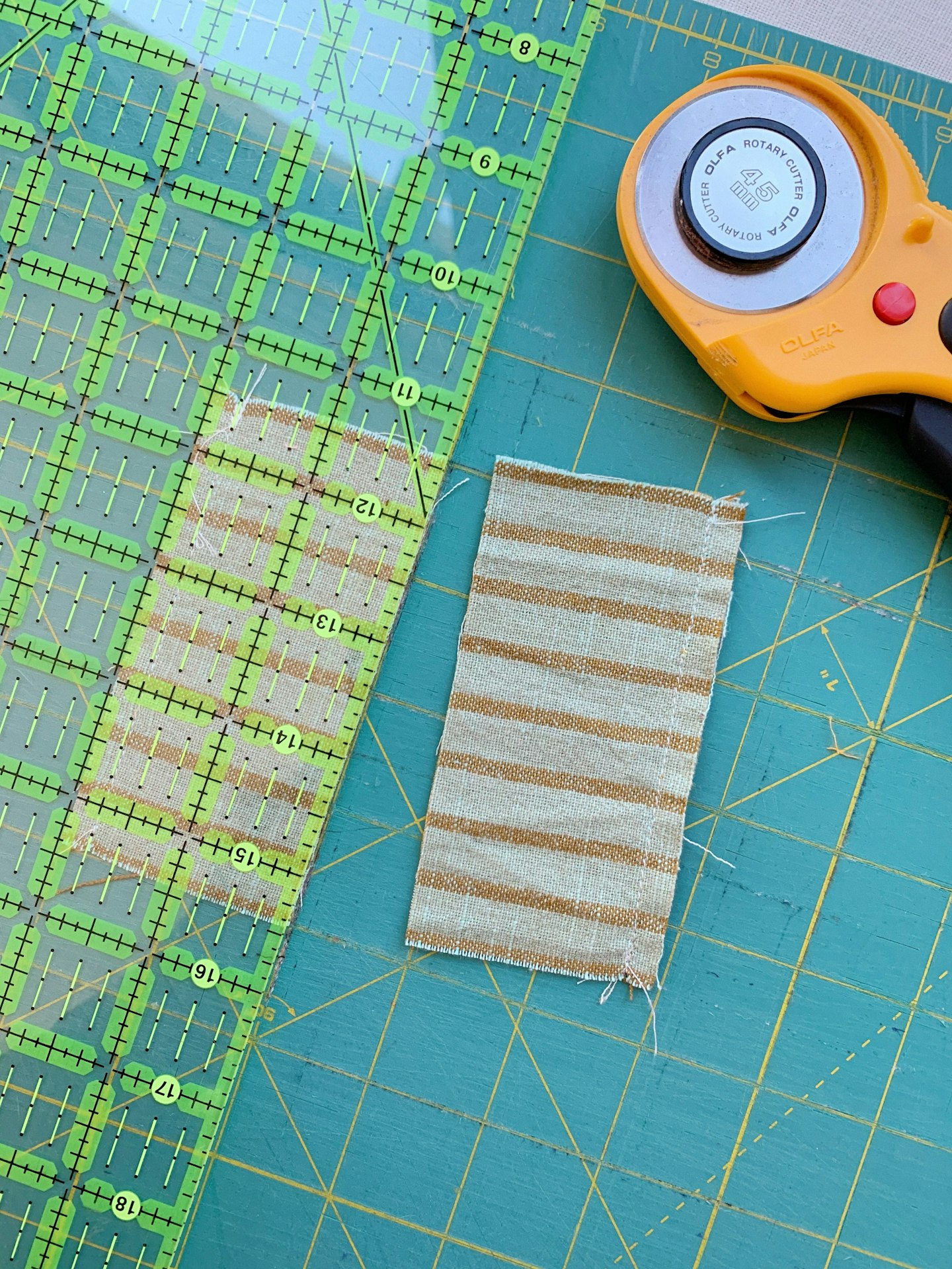 2 of 6
Step 2
Using a ¼in seam allowance, hand-stitch both sides of the square. Using the rotary cutter and cutting mat, or scissors and a ruler, cut along the centre between the two stitched lines. If you're using scissors, mark a centre line between the two stitched lines and cut.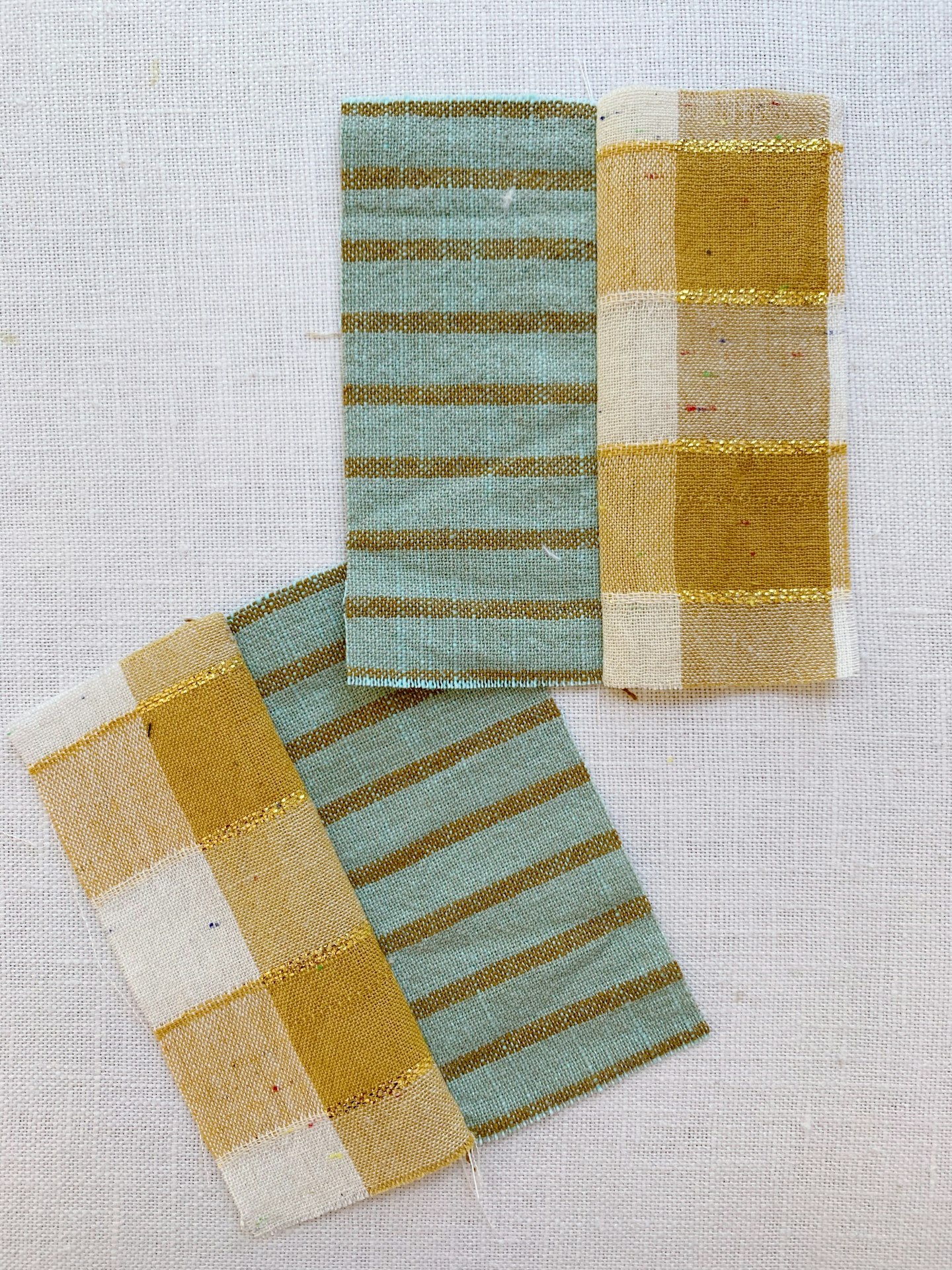 3 of 6
Step 3
Open the pieces up, lay face-down and press the seam allowance to the same side on both pieces. Use your thumb to help crease from behind.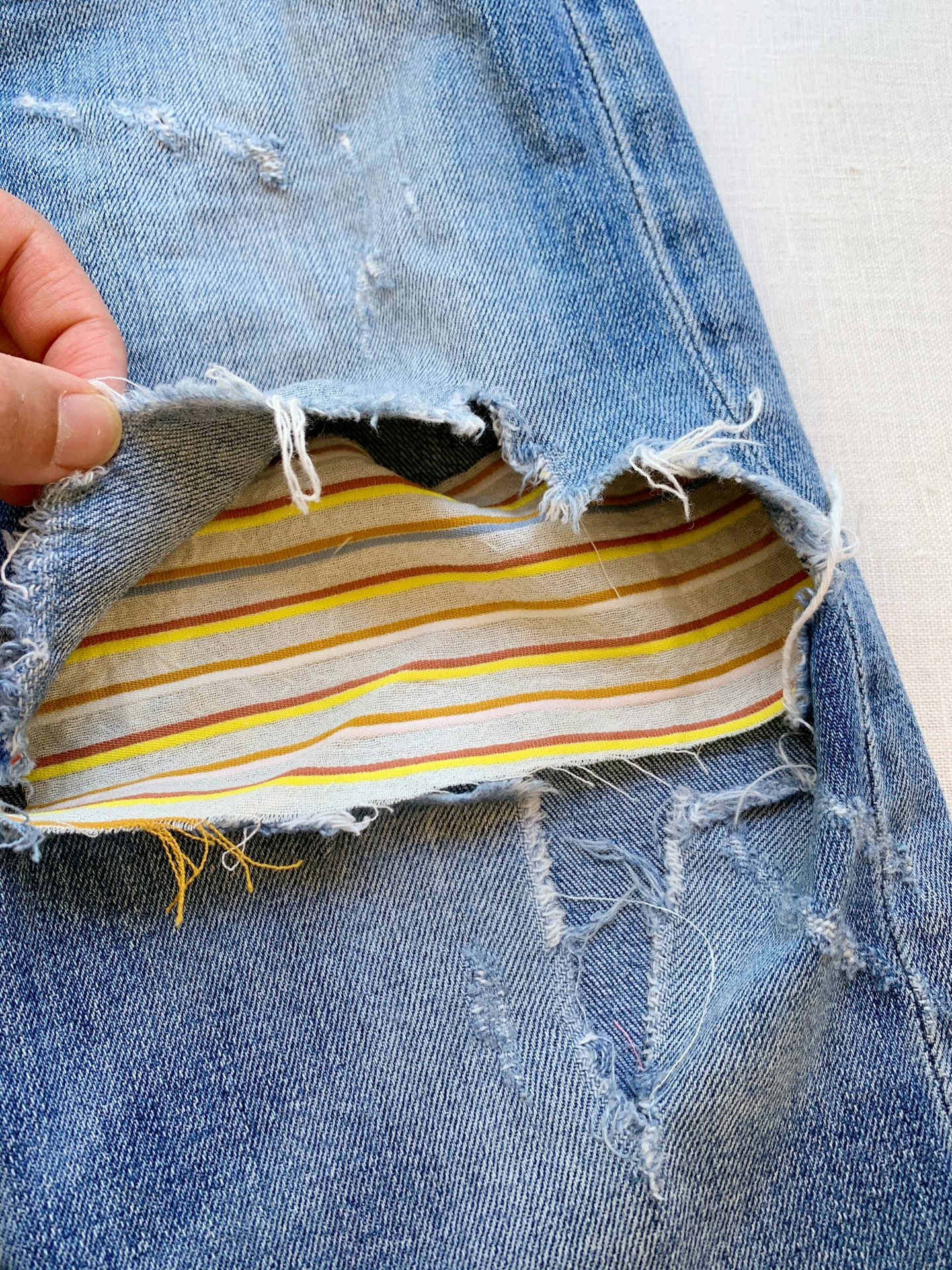 4 of 6
Step 4
Before adding a patch to your jeans, reinforce the hole with a piece of scrap fabric. Align it under the hole.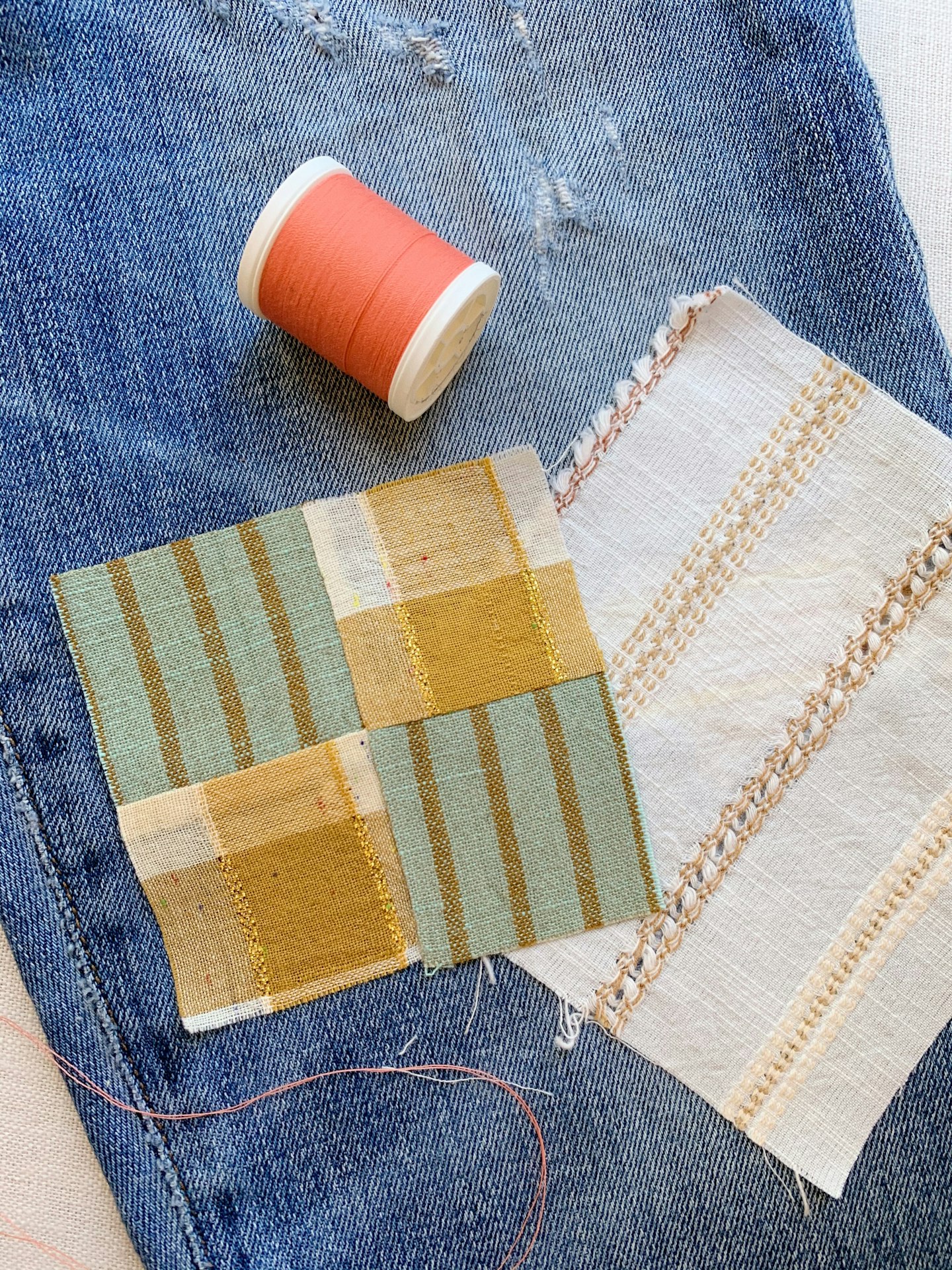 5 of 6
Step 5
Iron on fusible webbing between the jeans and patch.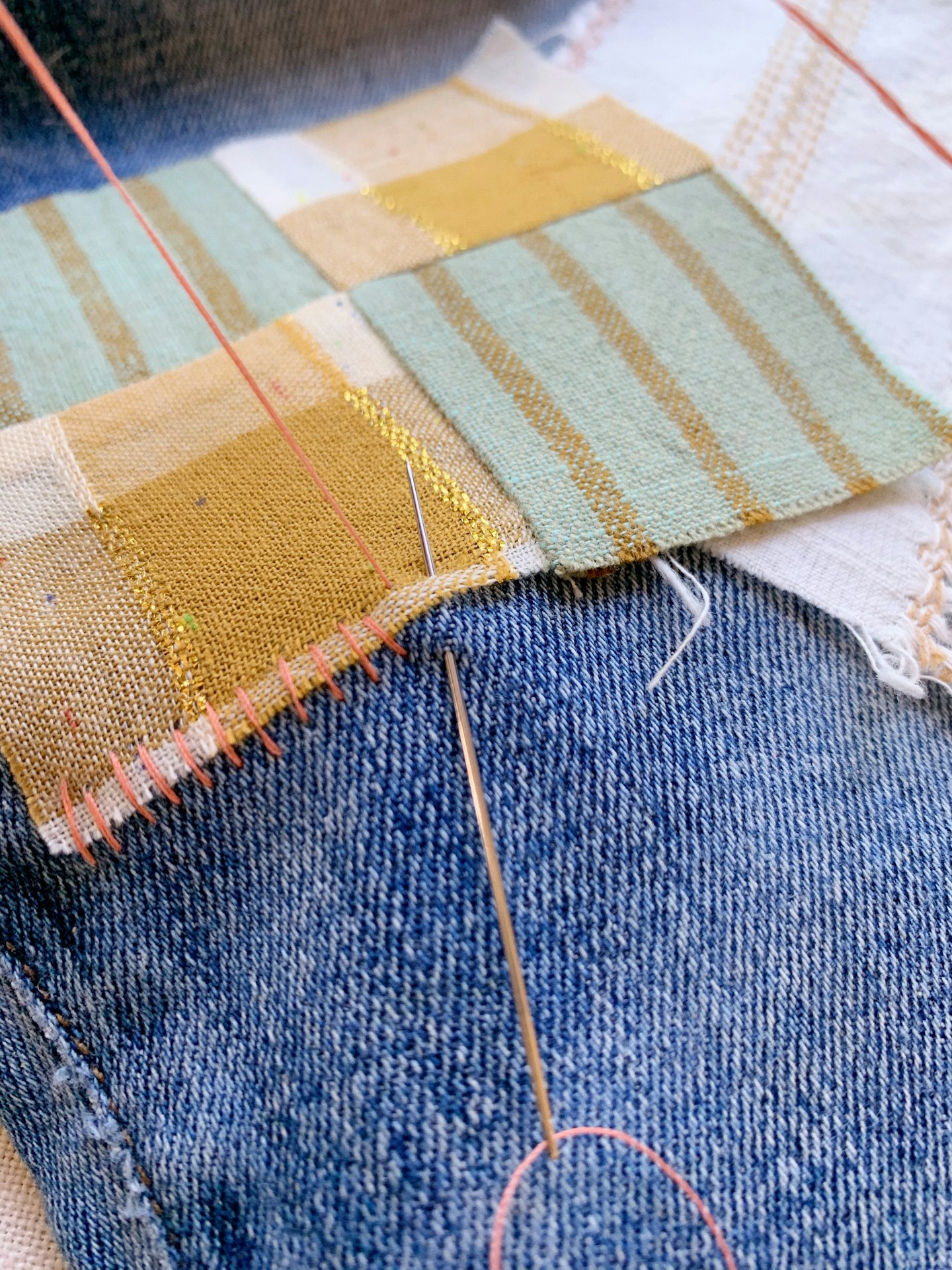 6 of 6
Step 6
Push a threaded needle through the jeans and the patch. Pull the thread all the way through and then push the needle directly underneath that first entry point into the jeans. Without pulling the needle all the way through, push it through the patch, at a diagonal and next to your previous entry point. Continue all around the patch until you're finished.