Now that your commute has been reduced from bed to sofa desk, you might have a bit more time on your hands to tackle some life admin. First up? Your wardrobe. Whether it's overflowing or just needs a quick reorganisation, there's no time like the present to spring clean (and deep cleanse) every shelf, drawer and vacuum bag.
Personal stylist Anna Berkeley runs what she calls 'wardrobe management' sessions with clients. 'People find it really cathartic getting rid of stuff,' she assures me. Her step-by-step process goes something like this:
Take everything out of your wardrobe, including what's been squirreled away under your bed/in a chest of drawers.
Examine each piece and sort it into a pile. The number of piles will vary from person to person, but a rough guide is a) Wear all the time, b) Haven't worn in over two years, c) No longer fits with lifestyle, d) Special occasion.
For the items in the b) and c) piles, split into things to donate, things to give to friends and things to sell.
Put everything back into your wardrobe in lifestyle sections. These are also dependent on preference and how much space you have, but try the following categories - work, weekend, gym, special occasion, holiday. You could go a step further, sorting by colour, type (e.g. work blouses) or even outfits if you find that helpful.
Here's how three fashion experts organise theirs.
The Pro: Candice Fragis, Fashion Director at Drest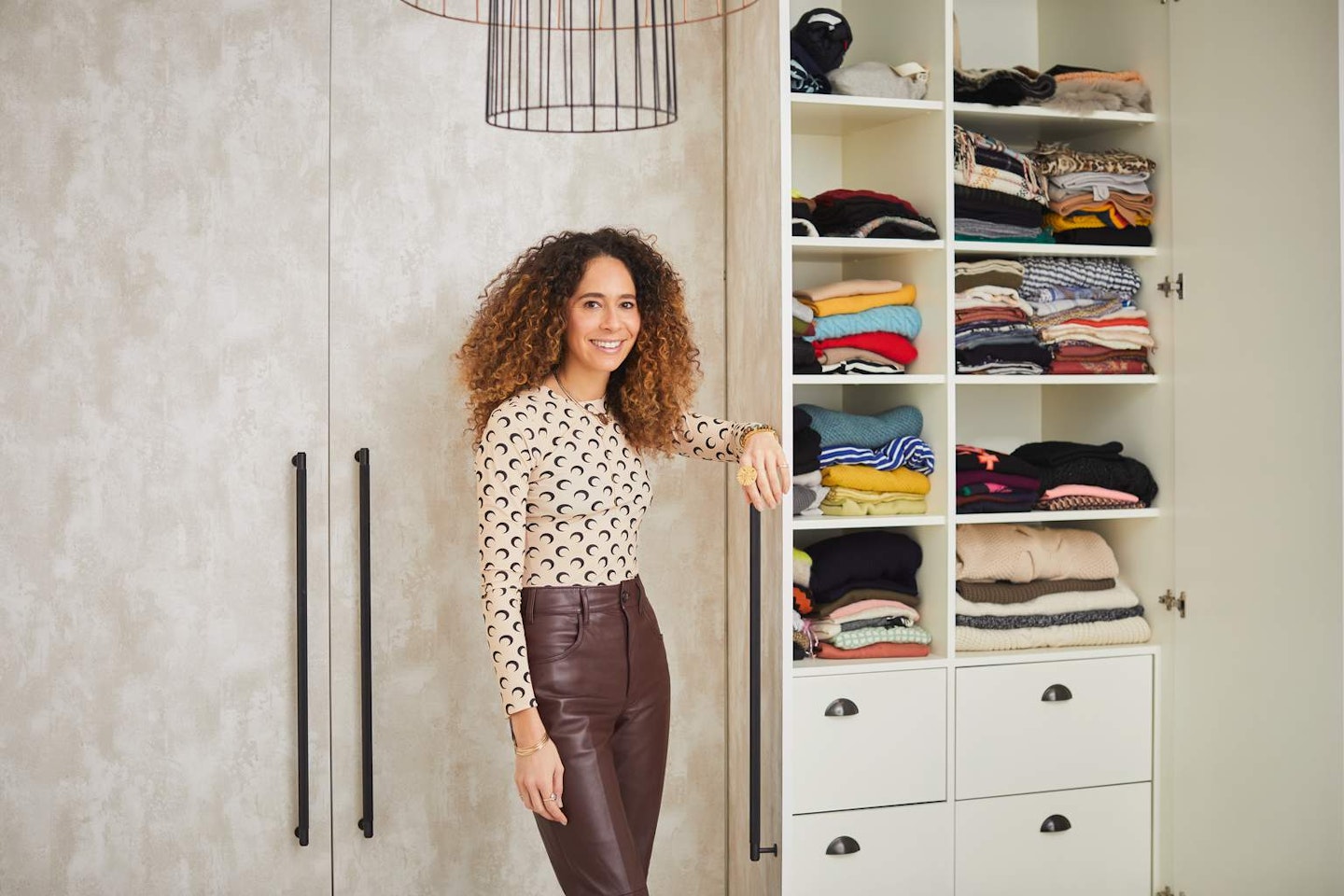 Candice Fragis has organisation in the blood. Not only did she grow up with a 'total perfectionist' for a mother, but she worked on the shop floor at Browns, folding and hanging, when she first started out as a buyer. Both these life experiences translate to a near perfectly categorised wardrobe. Her three tips for keeping things organised are simple:
Make sure you can see everything. 'The more I can see, the more I wear and the less I buy,' explains Fragis.
Categorise.
The minute you take something off, put it straight back where it should go.
She also finds decluttering a cathartic and, dare we say it, fun process, especially when she moved house last year. 'I found all the pieces from Maharishi, Roland Mouret and Alexander McQueen that I stood in line for at sample sales,' she says, adding, 'If it's something with sentimental value or a high- fashion piece I want to collect, it stays. If I don't love it and it doesn't fit, it goes.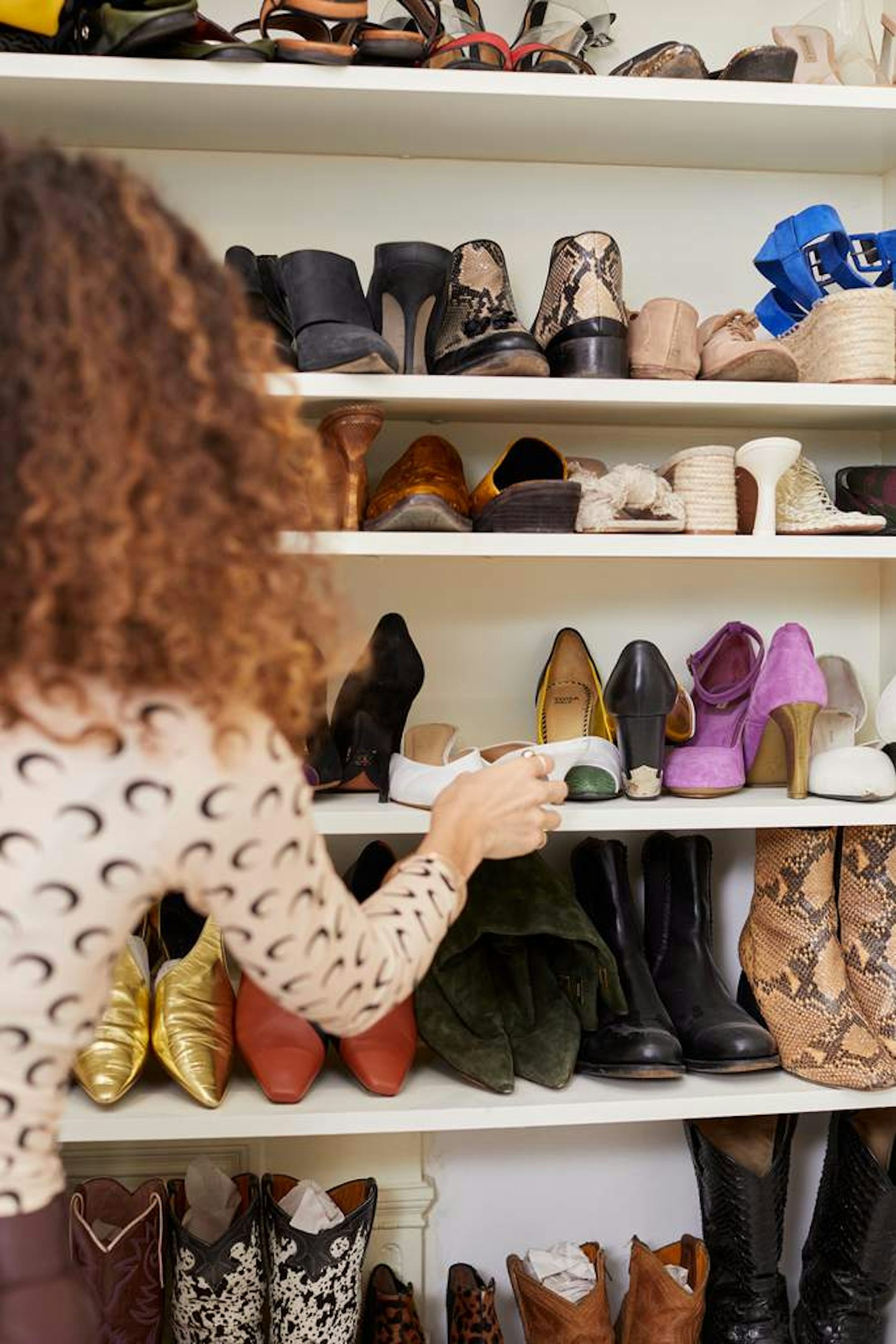 The Chic Hoarder: Susie Lau, Writer and Influencer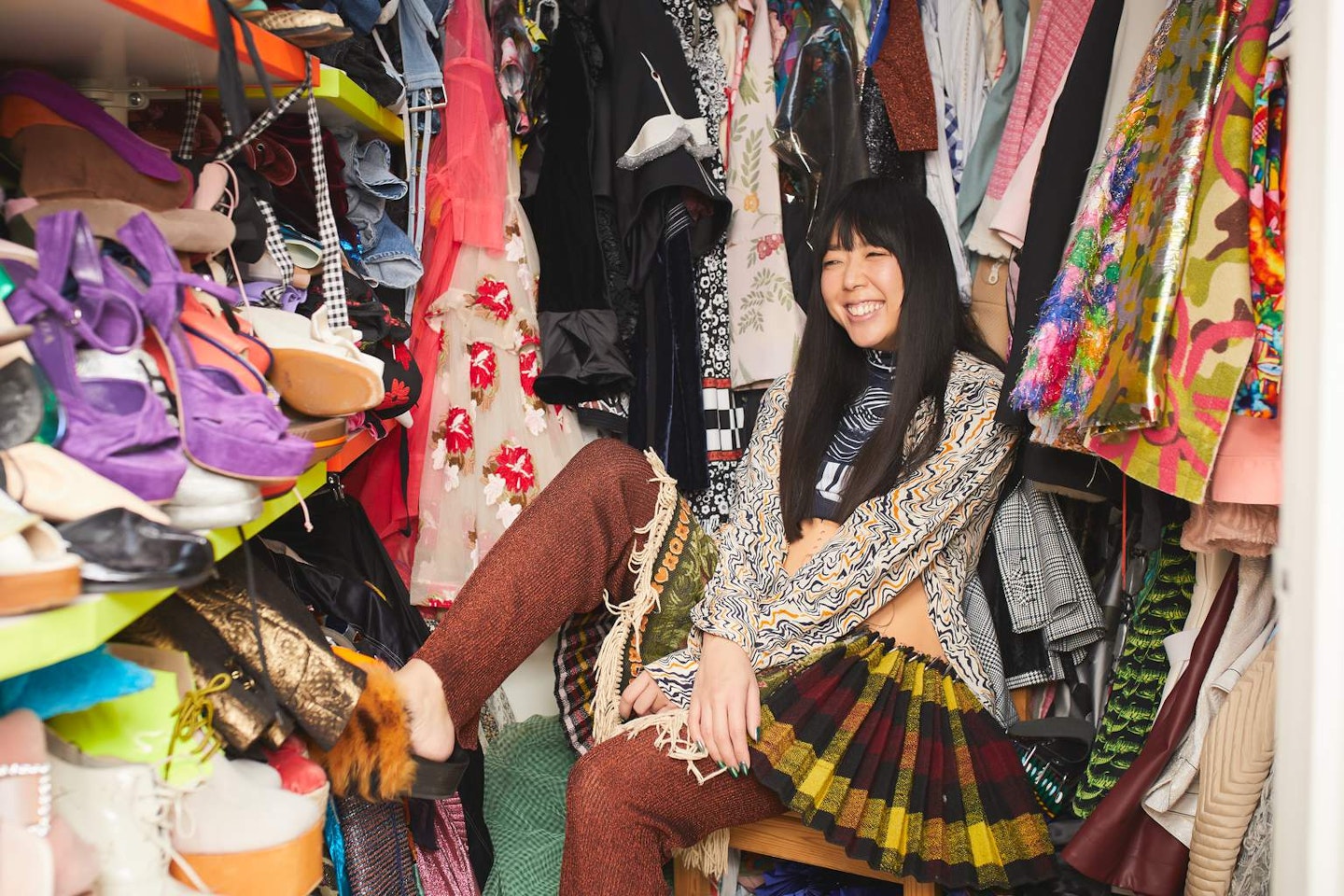 Susie Lau had to take the door off her third bedroom to make a walk-in wardrobe and the result is a higgledy-piggledy riot of clothes and shoes.
'It's a mess,' admits Lau, 'but it's a mess that I own. Even if I had more space, I'm not sure I'd be able to live in a streamlined way.'
She stores coats in vacuum bags under her stairs, keeps her Molly Goddard dresses balled up at the top of her wardrobe ('I take them out, let them pouf up again and they're good to go,' she says), and has a storage unit for pieces that she isn't currently wearing.
'I like keeping things and looking at them,' she says, 'not so much for wearing, but more for tactile enjoyment.' Still, she routinely enlists the help of a folding and organising expert on Task Rabbit, and gives friends clothes she no longer wants, joking that she runs a 'New Year's Eve dress agency'. Her idea of wardrobe nirvana? 'A massive room with lots of rails and racks and shelves wall-to- ceiling,' she says, 'but it would still be stuffed.'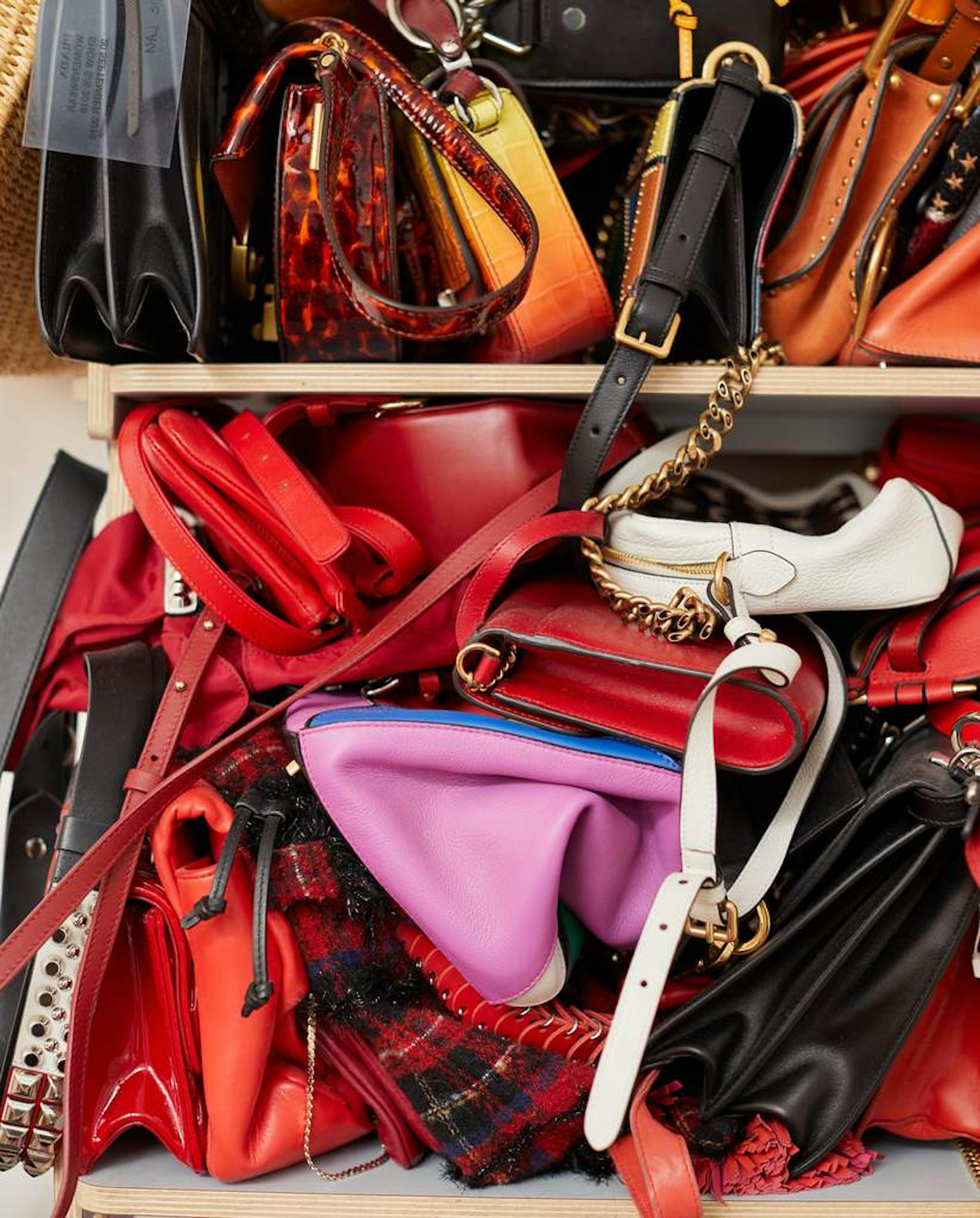 The Eco Warrior: Anna Foster, Founder of ELV Denim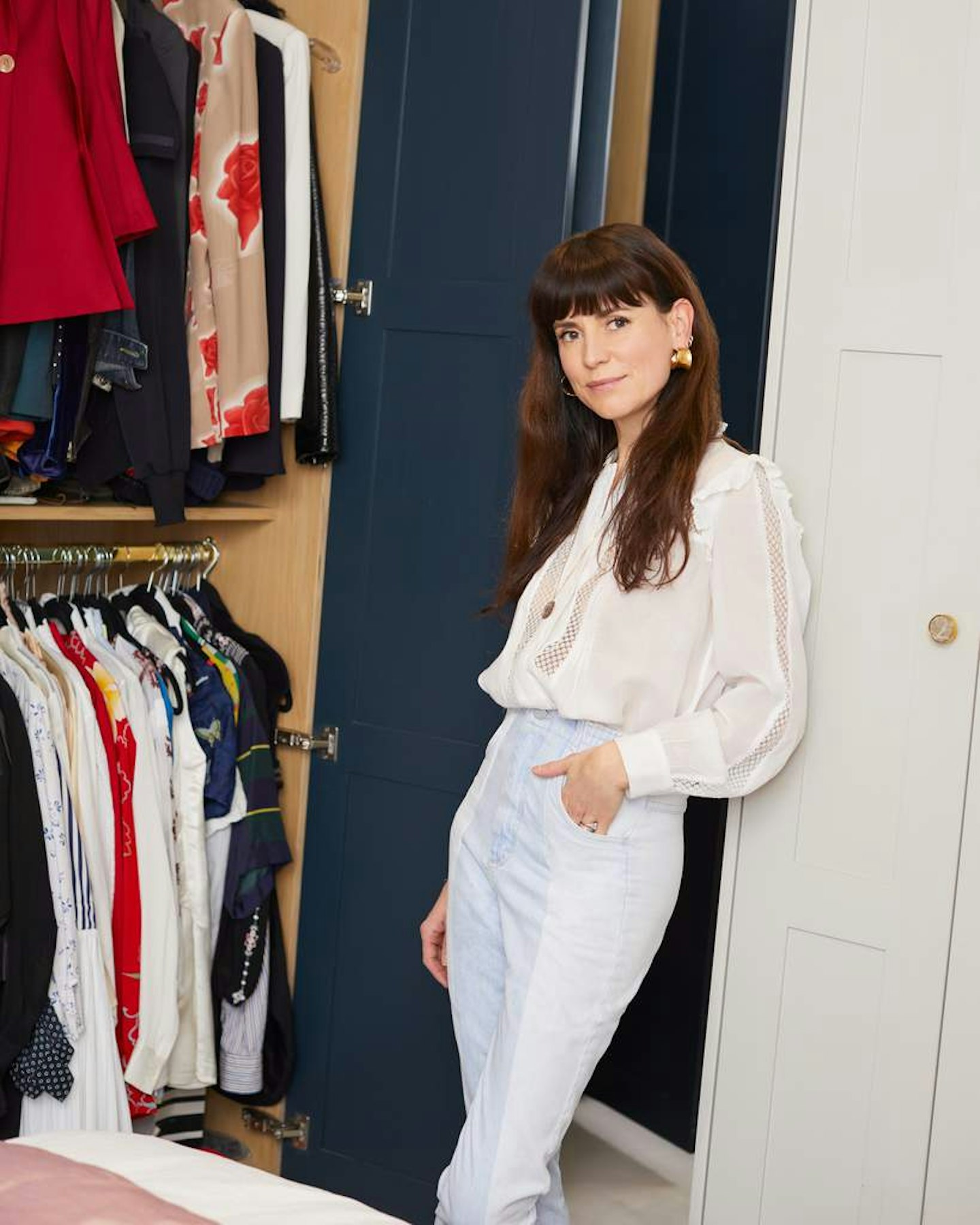 As the founder of a zero-waste jeans brand, ELV Denim, Anna Foster takes a similarly mindful approach to her wardrobe. She only buys what she truly loves, and tends to wear it straight away. 'If I don't, it means I don't really love it,' she explains.
She has her own system for monitoring how much use everything's getting in her wardrobe. 'I have all my hangers facing one way. When I wear something, I turn its hanger the other way when I put it back. That way I can see what I'm wearing all the time and what I'm not. It sounds a bit 1950s, but it works,' she says.
Although she donates toWomen For Women's annual car boot and sells things she no longer needs via One Scoop Store (an online shop for second-hand, pre-loved clothing), Foster's a big believer in holding on to classic purchases that will come around again. 'I'm currently wearing the stompy boot of the season, but mine aren't Bottega Veneta, they're Ann Demeulemeester from 1999.'