1. Most of us are guilty of carrying an overspill tote. Is there a chic way to do it?
You bought a neat leather cross-body and have been smugly carrying it every day to work. The only problem? It doesn't fit your lunch box, hardback or make-up bag, so you're also shouldering a grubby canvas tote. The stylish solution is a smart, spacious leather tote, like Aspinal of London's mock-croc style. 'It's roomy enough to carry a 15in laptop and has pockets for your tech, as well as a zipped compartment to keep your bag organised,' says the brand's creative director Mariya Dykalo.
SHOP: The smartest leather totes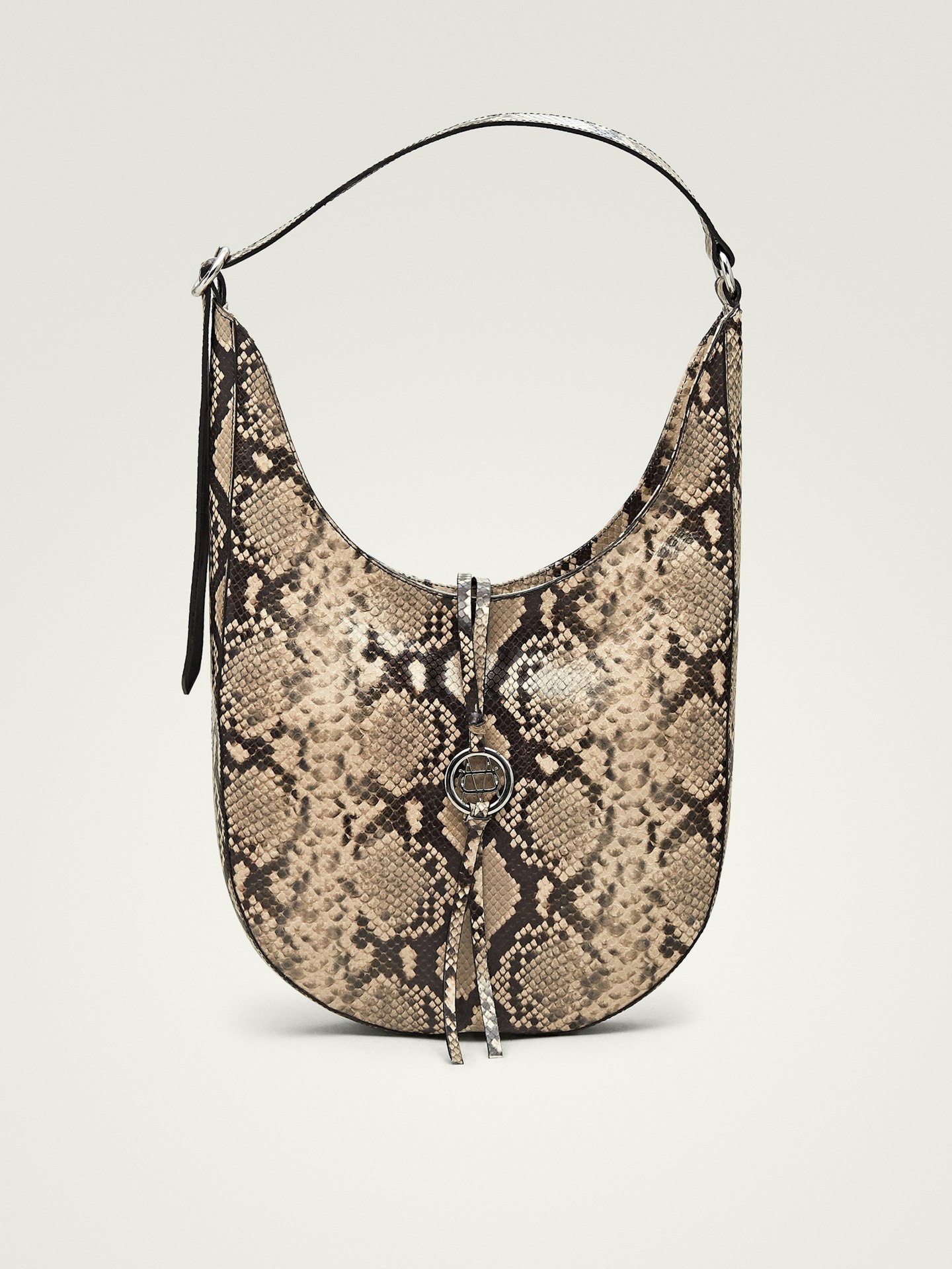 1 of 6
Massimo Dutti, Snake-Effect Leather Shoulder Bag With Metal Appliqué, £139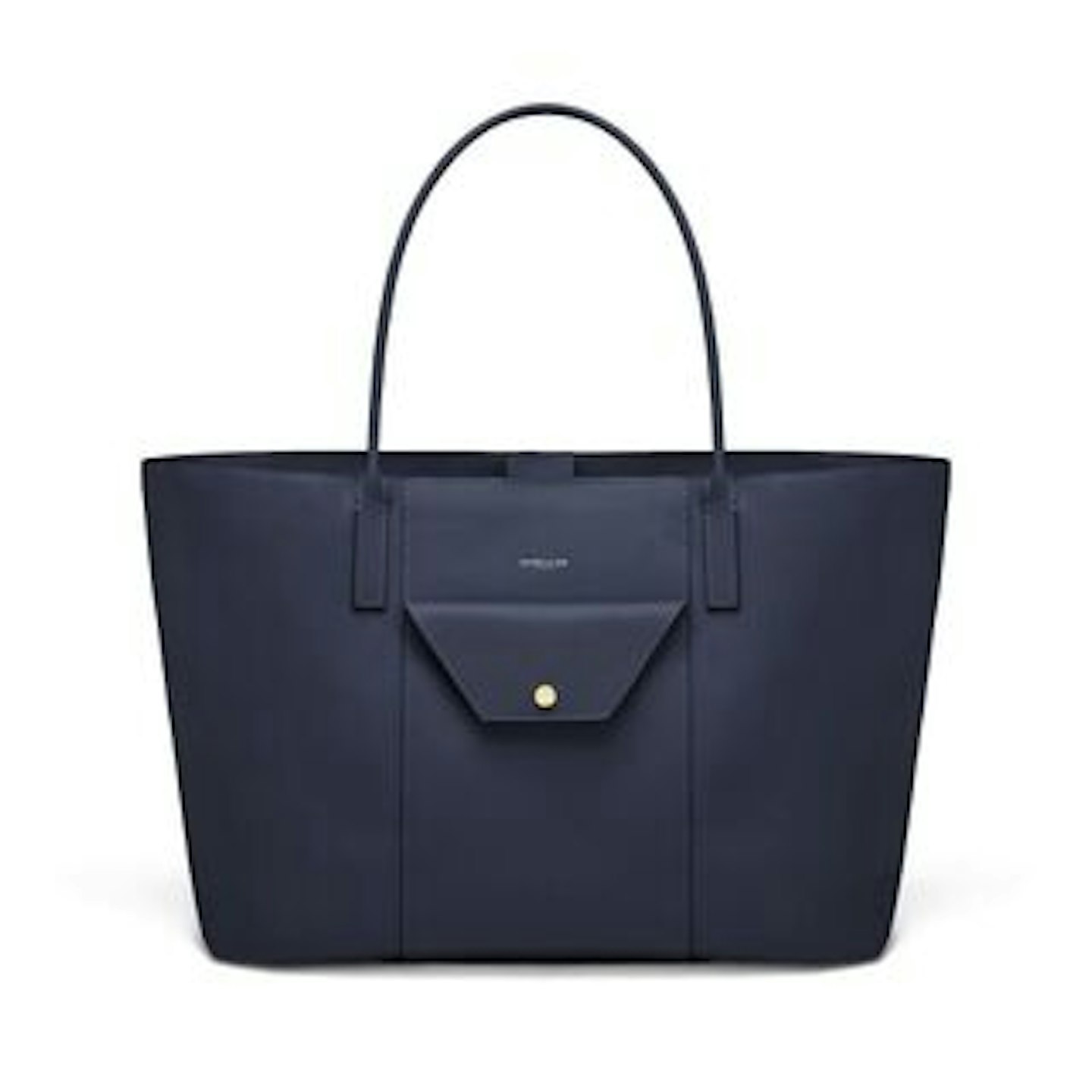 2 of 6
DeMellier, The Miami, £355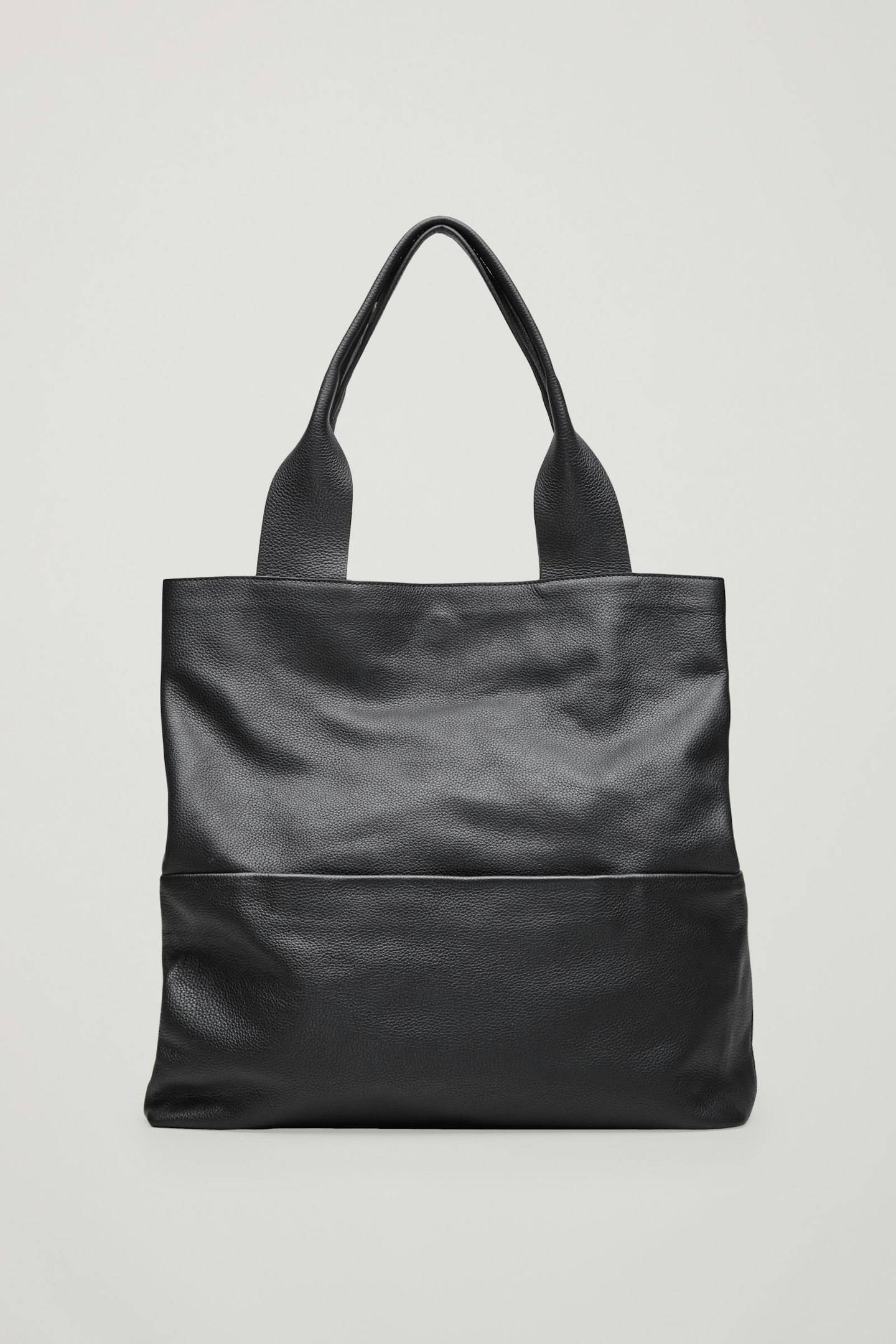 3 of 6
COS, Large grained leather bag, £135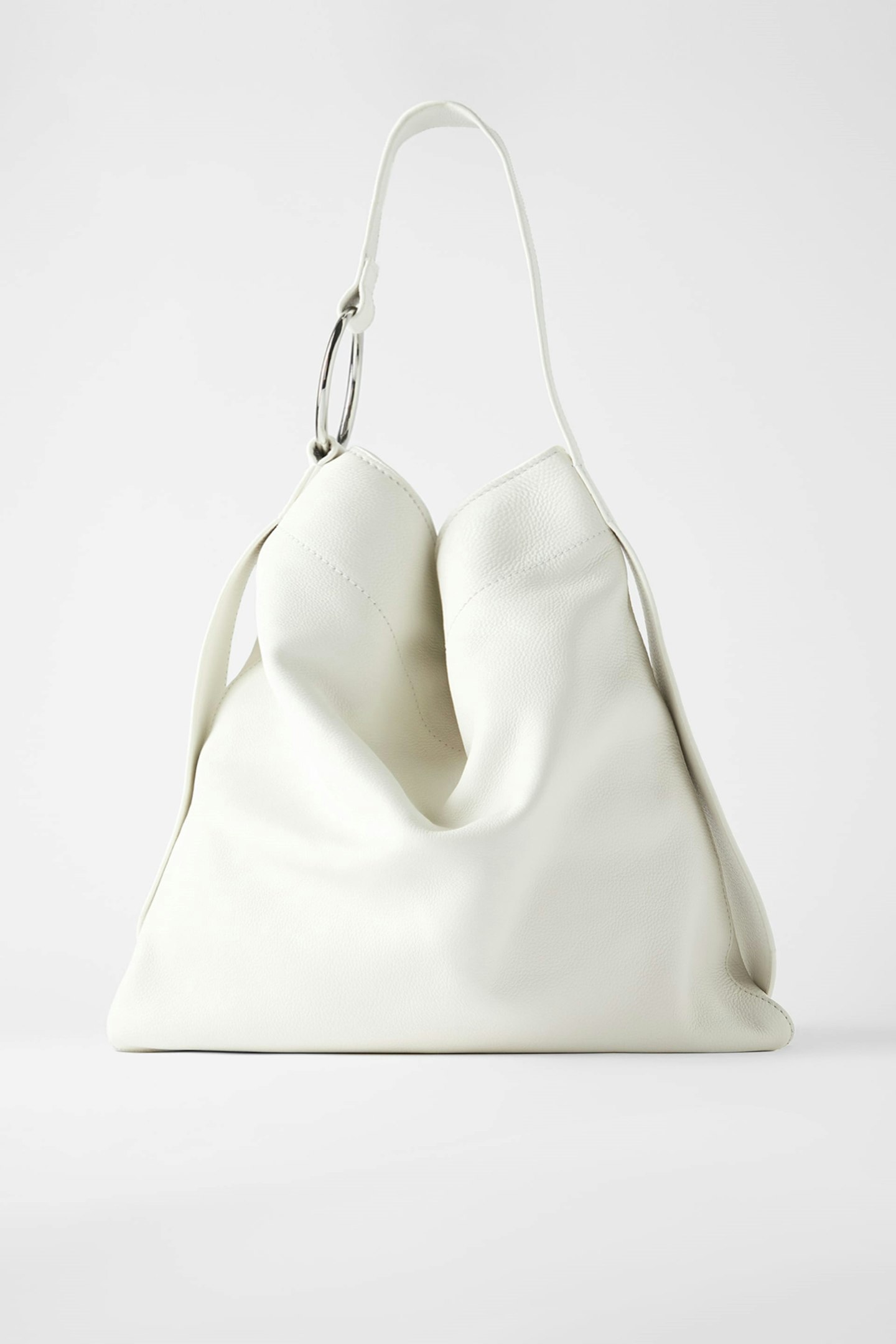 4 of 6
Zara, Flat Leather Tote Bag, £59.99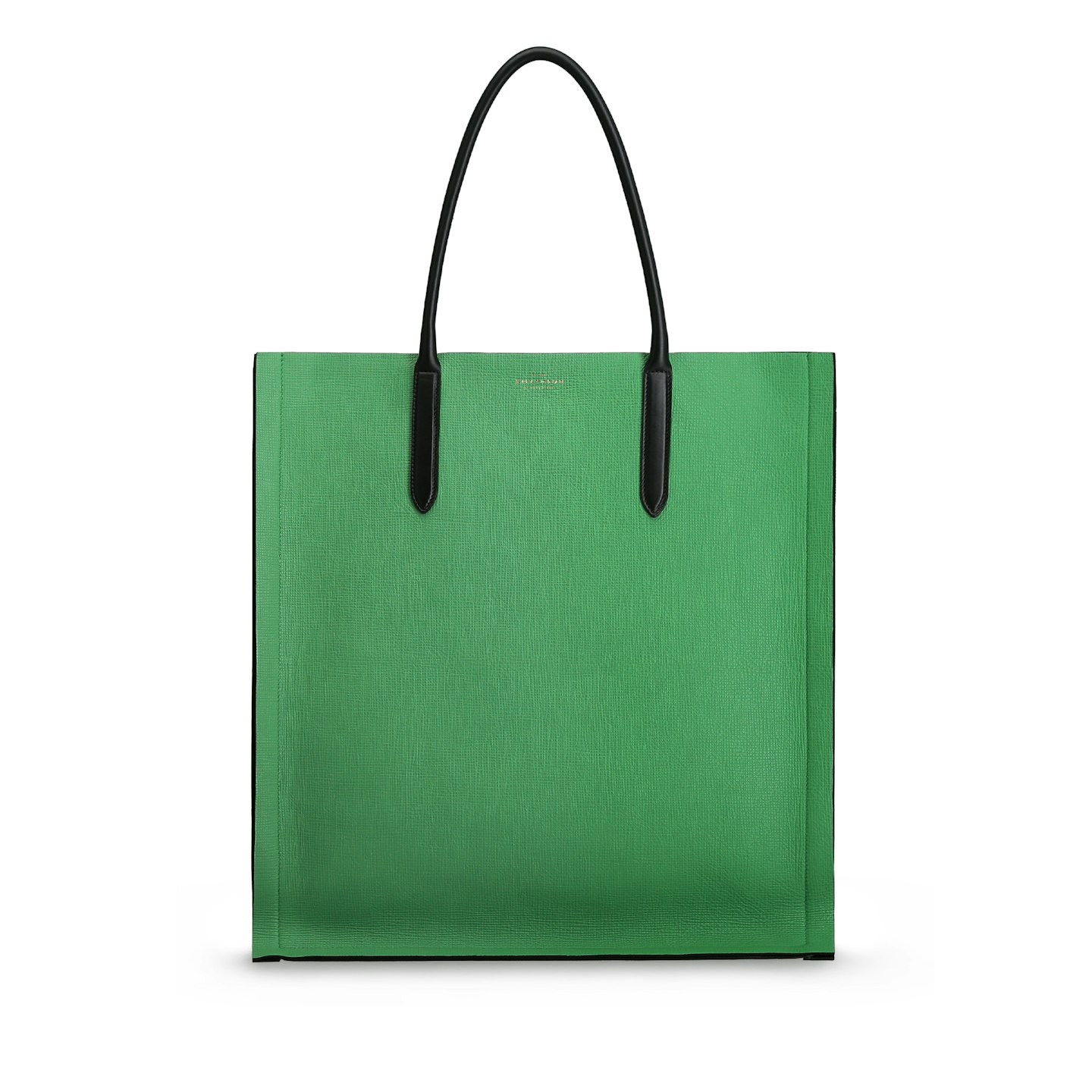 5 of 6
Smythson, Maxi Paper Edge Tote in Crossgrain Leather, £895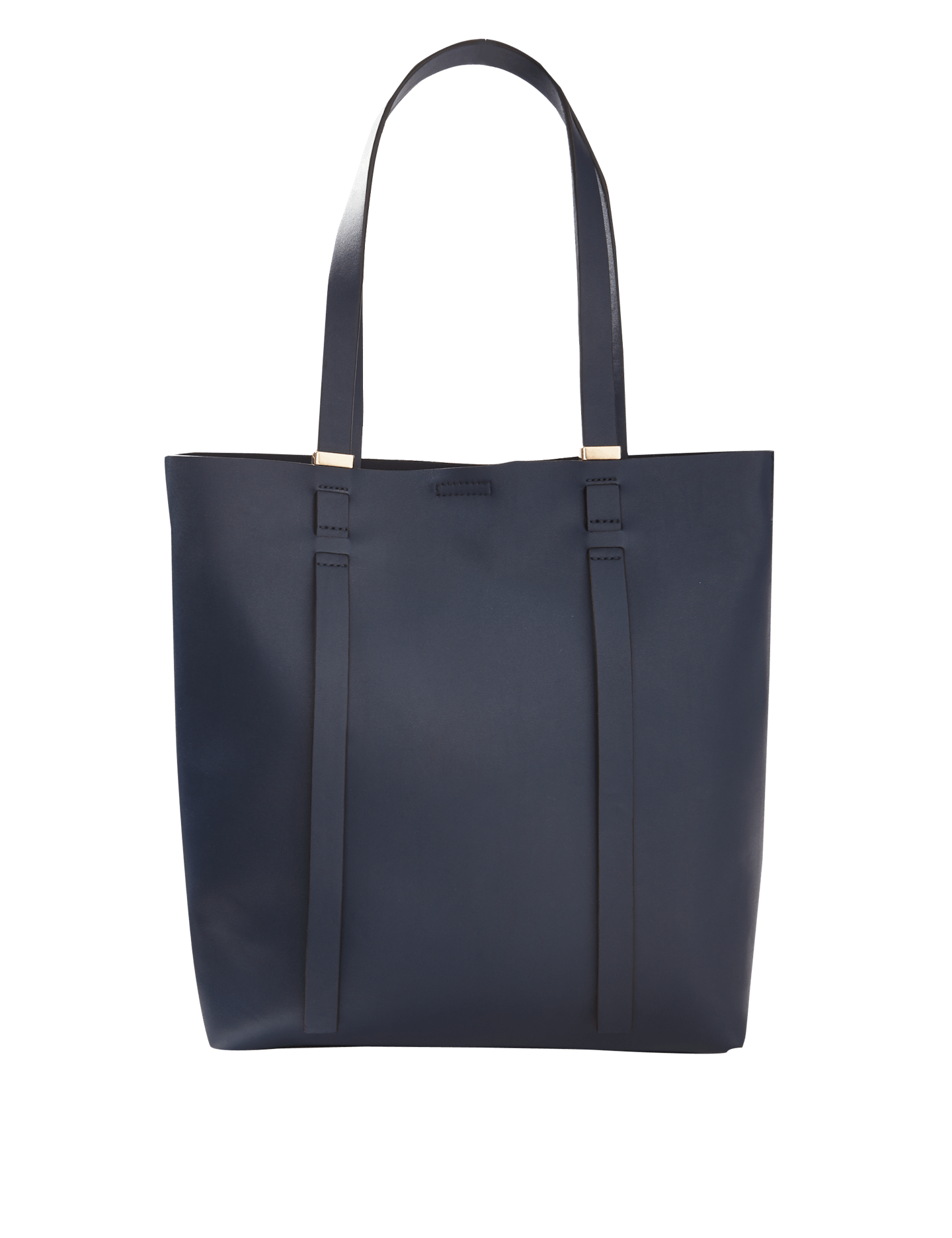 6 of 6
M&S, Shopper Bag, £25
2. What are the new workwear brands to add to my agenda?
Frankie Shop - the fashion editors' go-to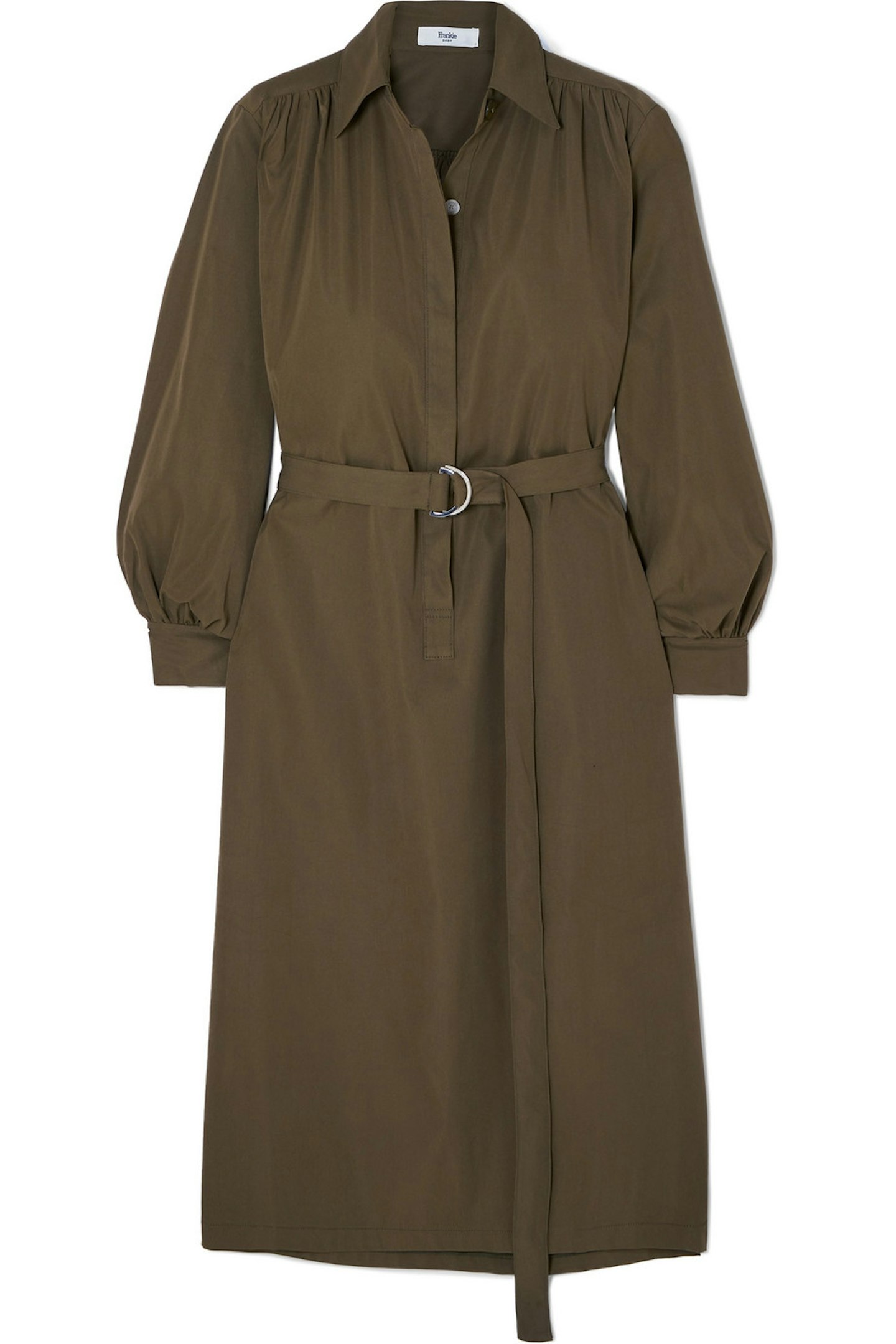 Le 17 Septembre - a minimal dream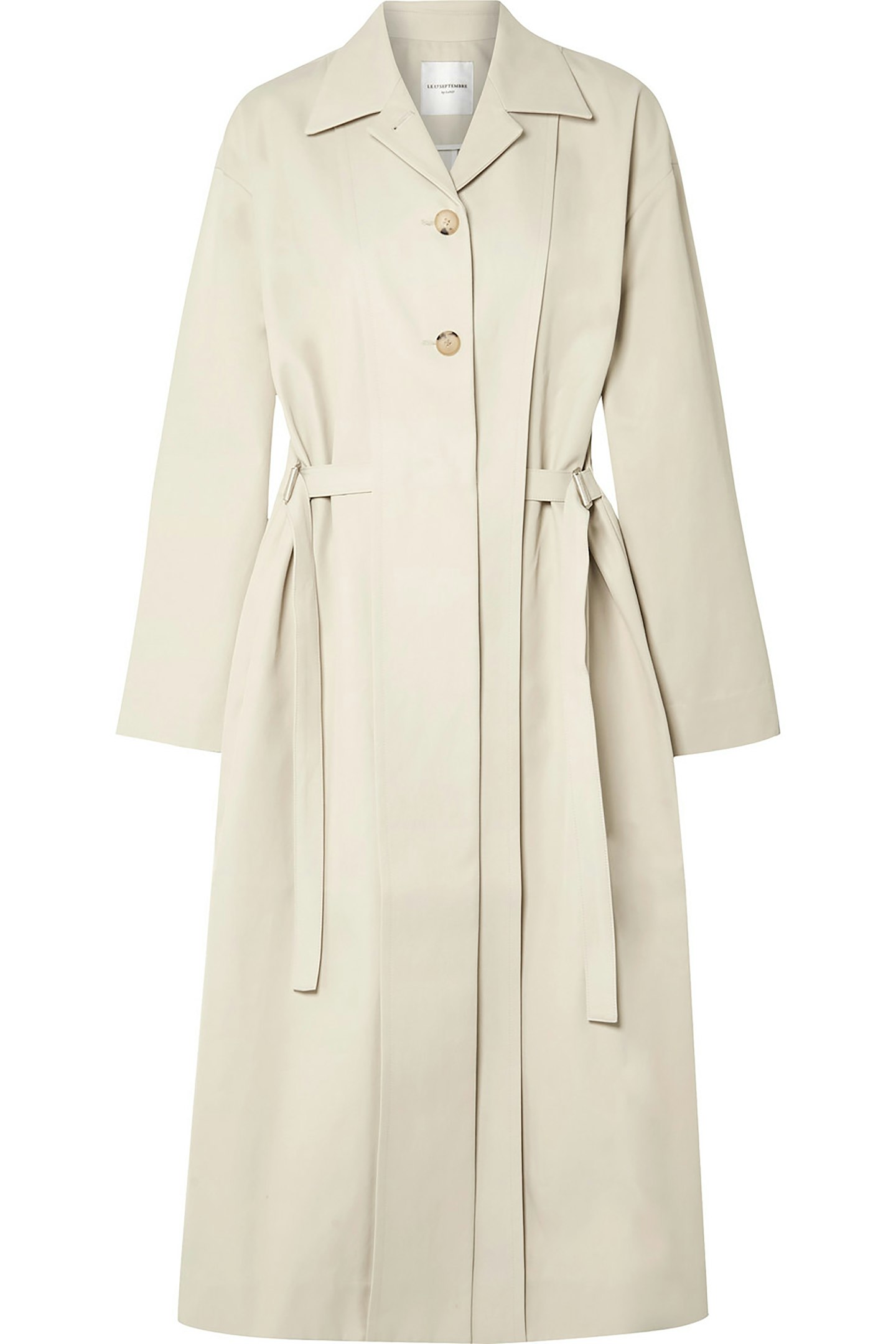 Low Classic - upscale basics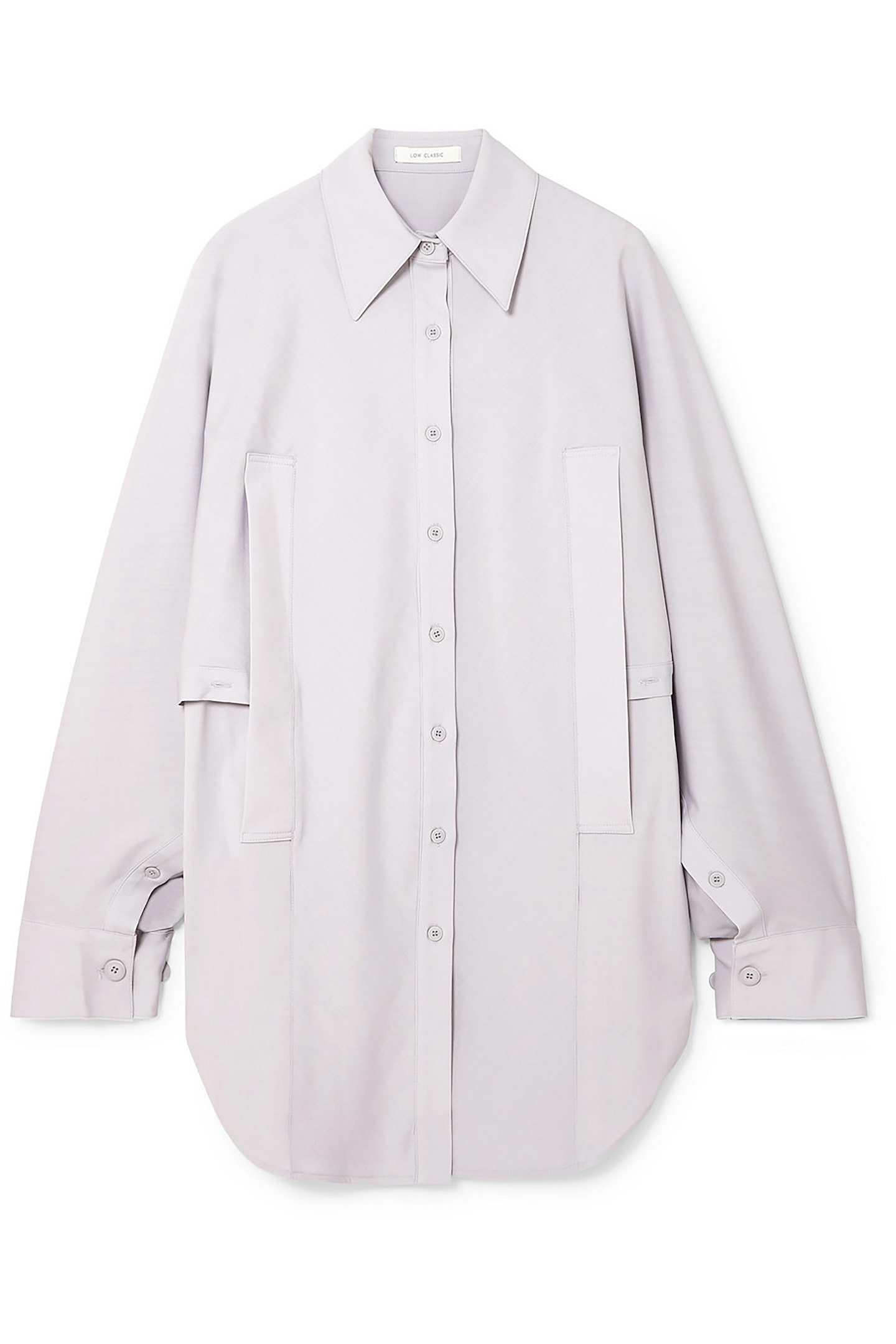 FWSS - elevated staples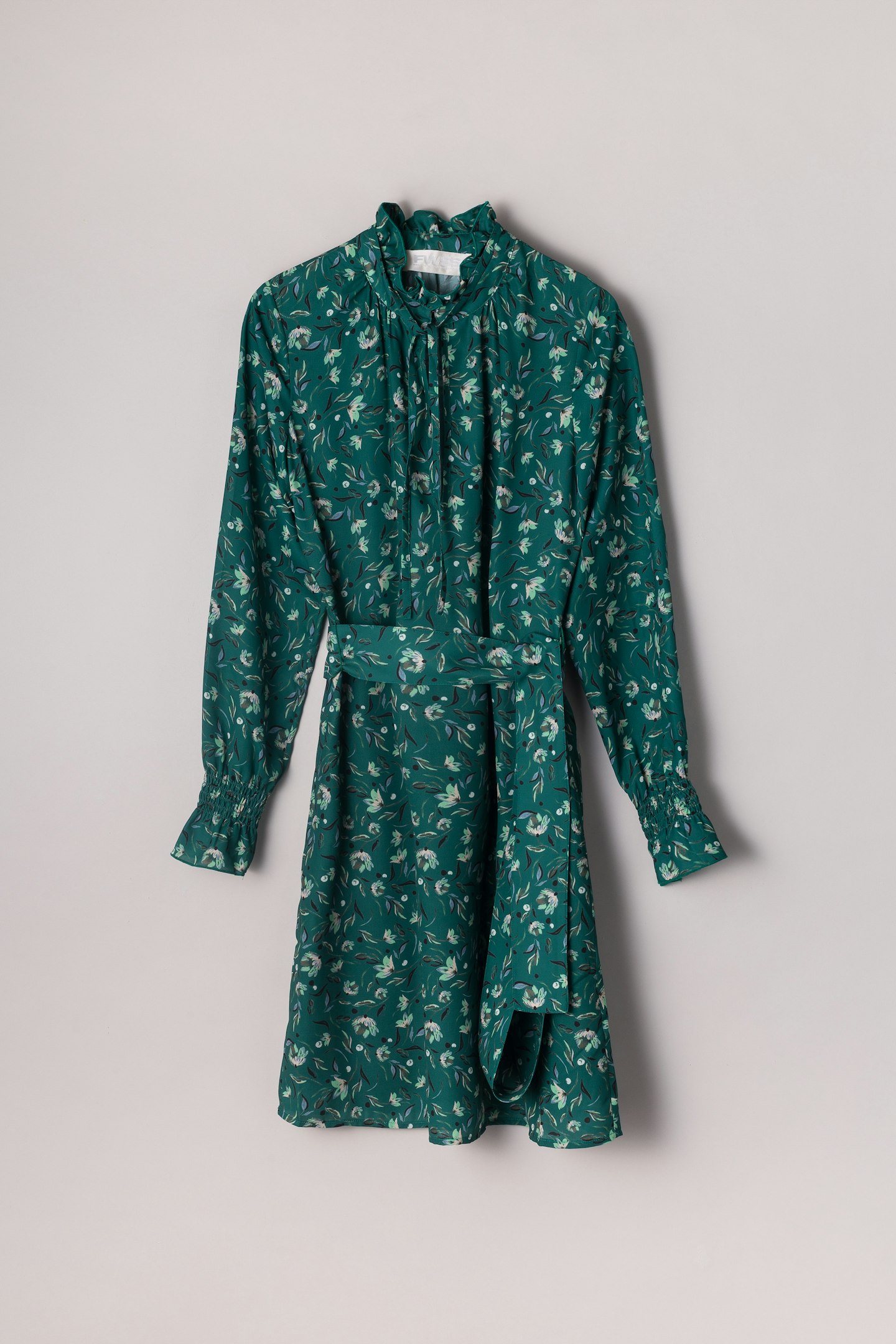 3. What are the best budge-proof foundations that won't slip, yet look natural?
Hannah Martin, pro make-up artist, reveals her top picks:
Oily skin: A brilliant all-rounder, Hourglass Vanish Seamless Finish Liquid Foundation, £51, truly lasts all day without smudging (even in heat and humidity) and half a pump goes a really long way.
Dry skin: If your skin is more on the dry side but you still want a long-wear finish, try Laura Mercier Flawless Lumière Radiance Perfecting Foundation, £36. It provides medium to full coverage, stays in place and doesn't look cakey but instead maintains the most natural of skin finishes.
No-issue skin: You'll love Charlotte Tilbury's new Airbrush Flawless Finish Foundation, £34. With really clever technology and incredible ingredients, this sits seamlessly on the skin but makes it look totally even and semi-matte, while not looking or feeling too heavy. If your skin could tend to the dry side, layer your moisturiser underneath or, if you're sometimes a little oily, prep the T-zone with a mattifying primer to keep unwanted shine at bay.
Best all-rounder: L'Oréal Paris Infallible Foundation offers up a full shade range, delivers medium to full coverage (depending on how much you apply) and can be relied on to look as fresh at the end of the day as it did when first applied. A steal at £10.99.
SHOP: The Best Foundations For All Skin Types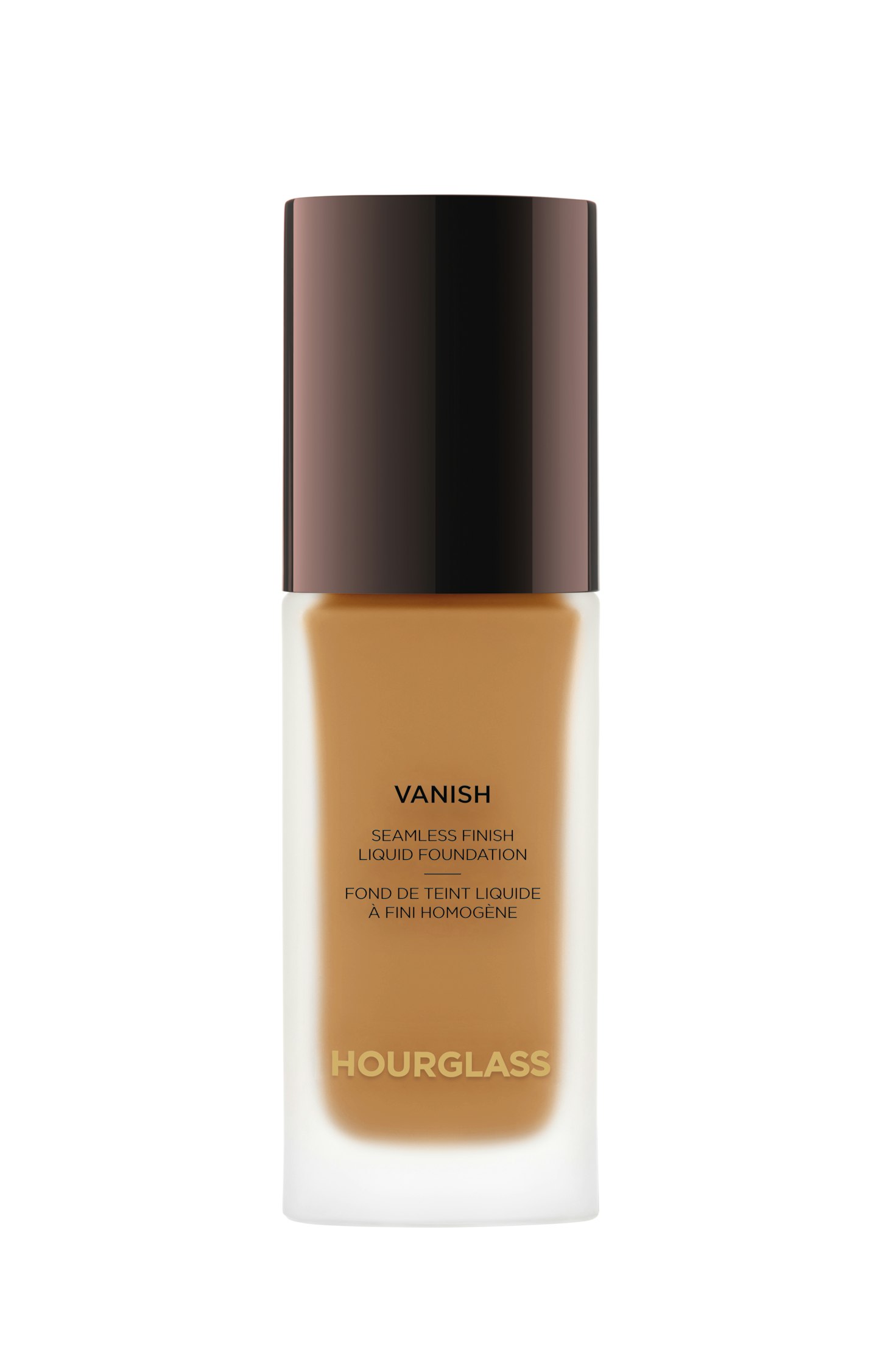 1 of 4
Hourglass, Vanish Seamless Finish Liquid Foundation, £51
2 of 4
Laura Mercier, Flawless Lumiere Radiance-Perfecting Foundation, £36
3 of 4
Charlotte Tilbury, Airbrush Flawless Foundation, 16 Cool, £34

4 of 4
L'Oreal Paris, Infallible 24hr Foundation Espresso 380, £10.99
4. I'm over dresses. How do I find trousers that suit my figure?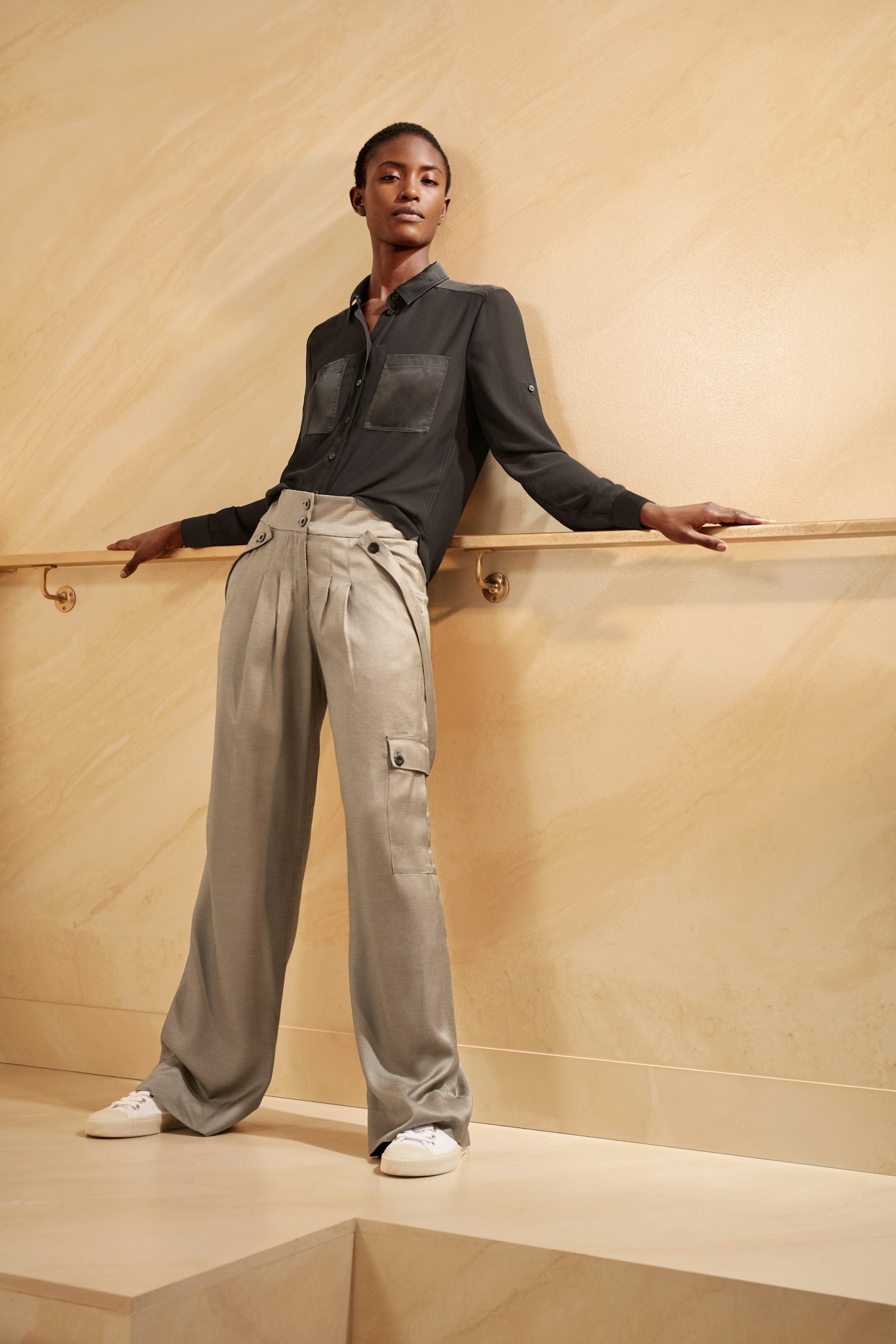 Get yourself to Me+Em, stat. The minimalist brand prides itself on its cuts, designed to elongate the leg and skim the bottom, and has finessed a technique so that the trousers don't collapse at the top of the leg. In terms of shapes to suit different bodies, its founder, Clare Hornby, recommends a tapered cut for pears, wide-legs for apples and cropped styles for petites. 'We found that height is the most problematic issue when selecting trousers,' she says. 'That's why we introduced our Transformer Trouser. You can wear them full-length or turn up the cuffs and button them in place to create a cropped length. They're ideal for all heights as you can wear them with both heels and flats.' What about styling? 'We often style tops in a demi tuck – tucking it in at the front, leaving it loose at the sides and back – as it's an easy way to instantly make legs look longer but still offer coverage over the hips and back.'
5. What does 'smart casual' actually mean?
Ugh, this frustratingly vague dress code can make even the most on-point dresser shudder. Black tie is less pressure – at least you know where you're at. Throw 'smart casual' into an office environment and the pressure mounts further. Too casual and you look scruffy; too smart and you look stuffy. Neither says 'employee of the month'.
In an office setting, mastery depends on moderation. Take pieces that would be at home in your weekend wardrobe and give them a sleeker spin. So denim, yes – but not distressed (and definitely not cut-offs). Trainers, sure – but box-fresh and preferably leather (see: Veja, Primury). T-shirts, absolutely – but not too baggy, thin or with a comedy slogan. Even a hoodie can pass muster, so long as it feels sufficiently luxe (Raey does some excellent ones).
Perhaps it's easier to decode what smart casual is not. As a rule, if it's something you'd be seen in at the gym, beach or during a particularly savage hangover, then it's not 'smart casual'.
SHOP: The best pieces for 'smart casual'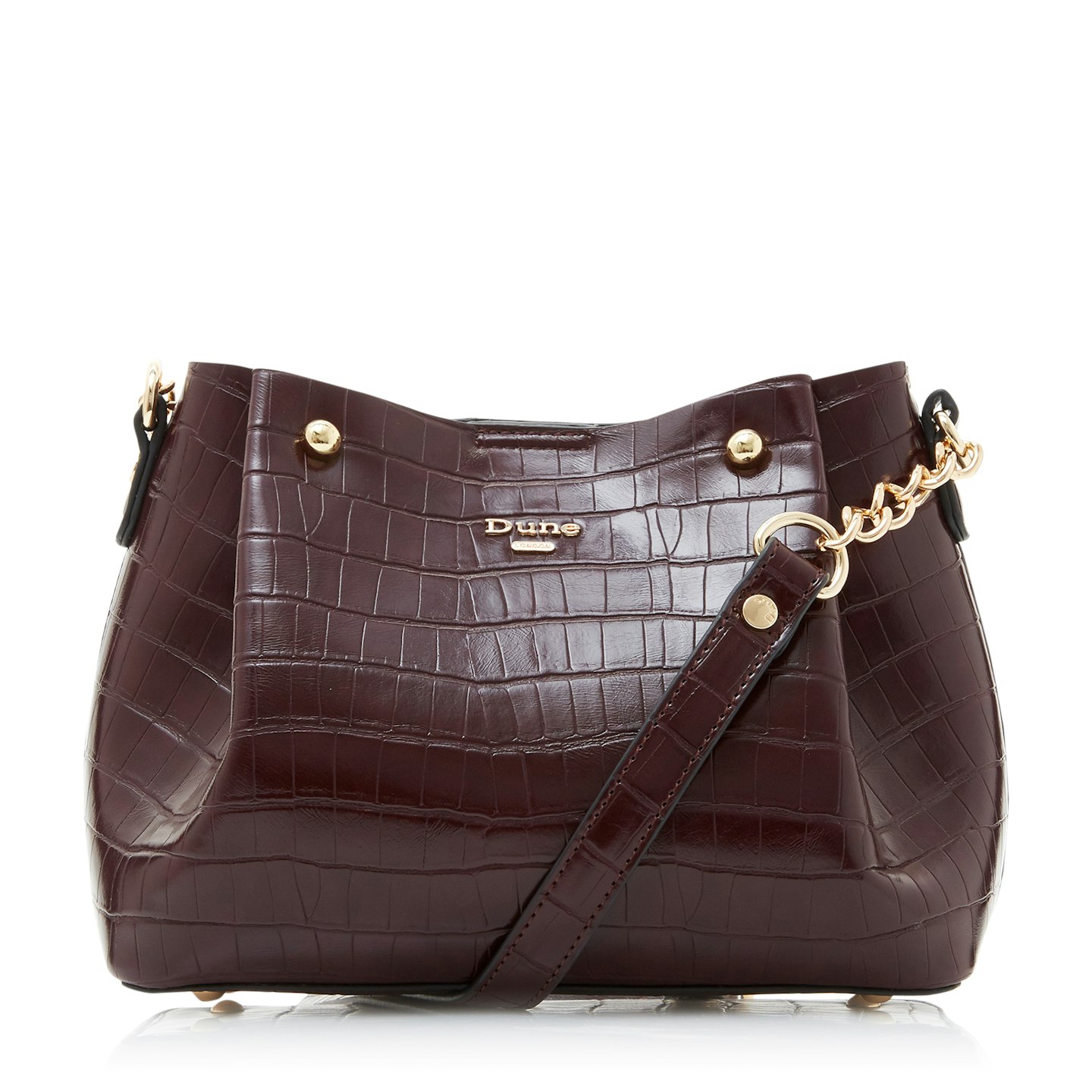 1 of 4
Dune, Dillies Berry Faux Snake Bucket Bag, £65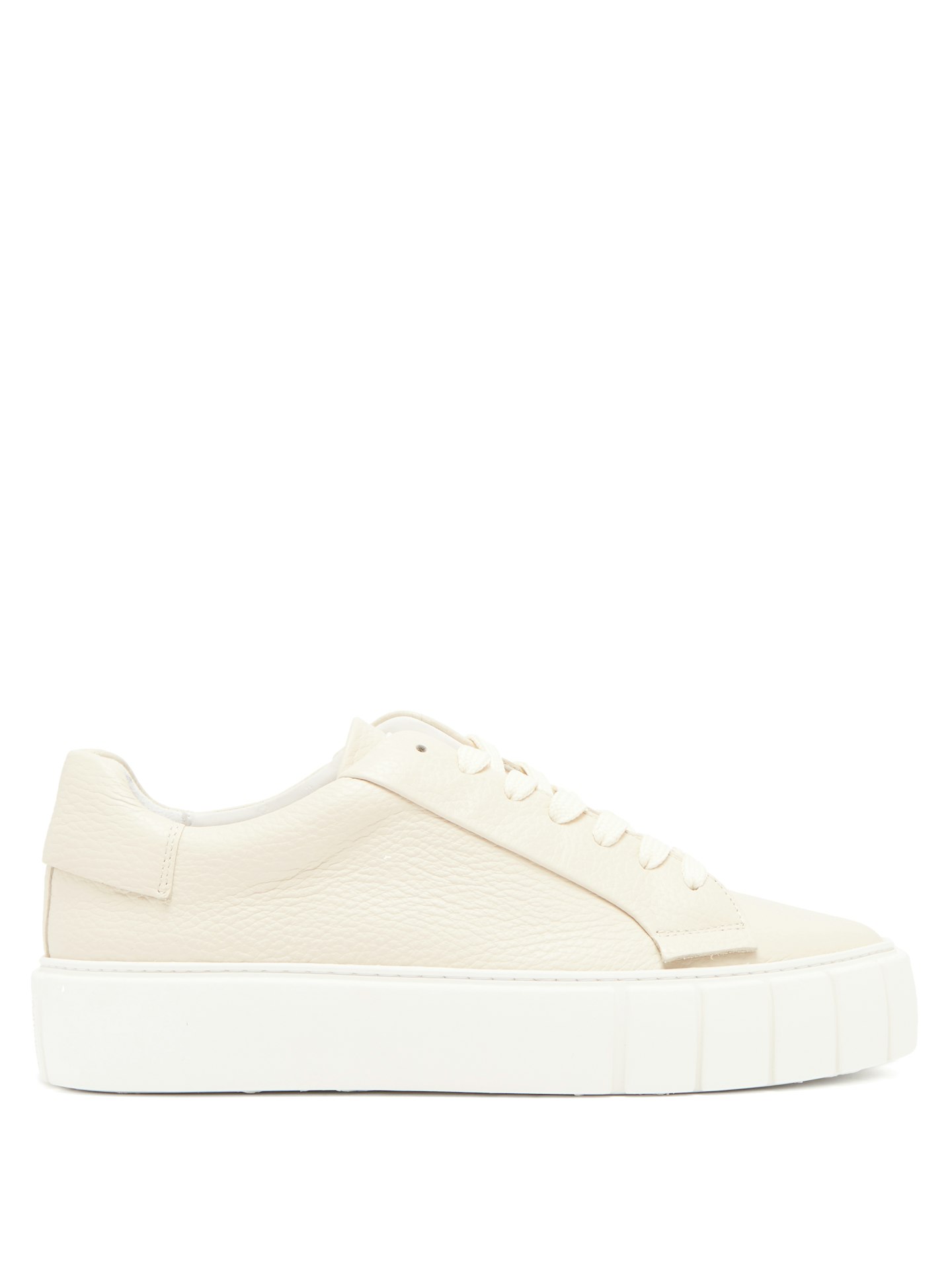 2 of 4
Primury, Dyo Leather Trainers, £160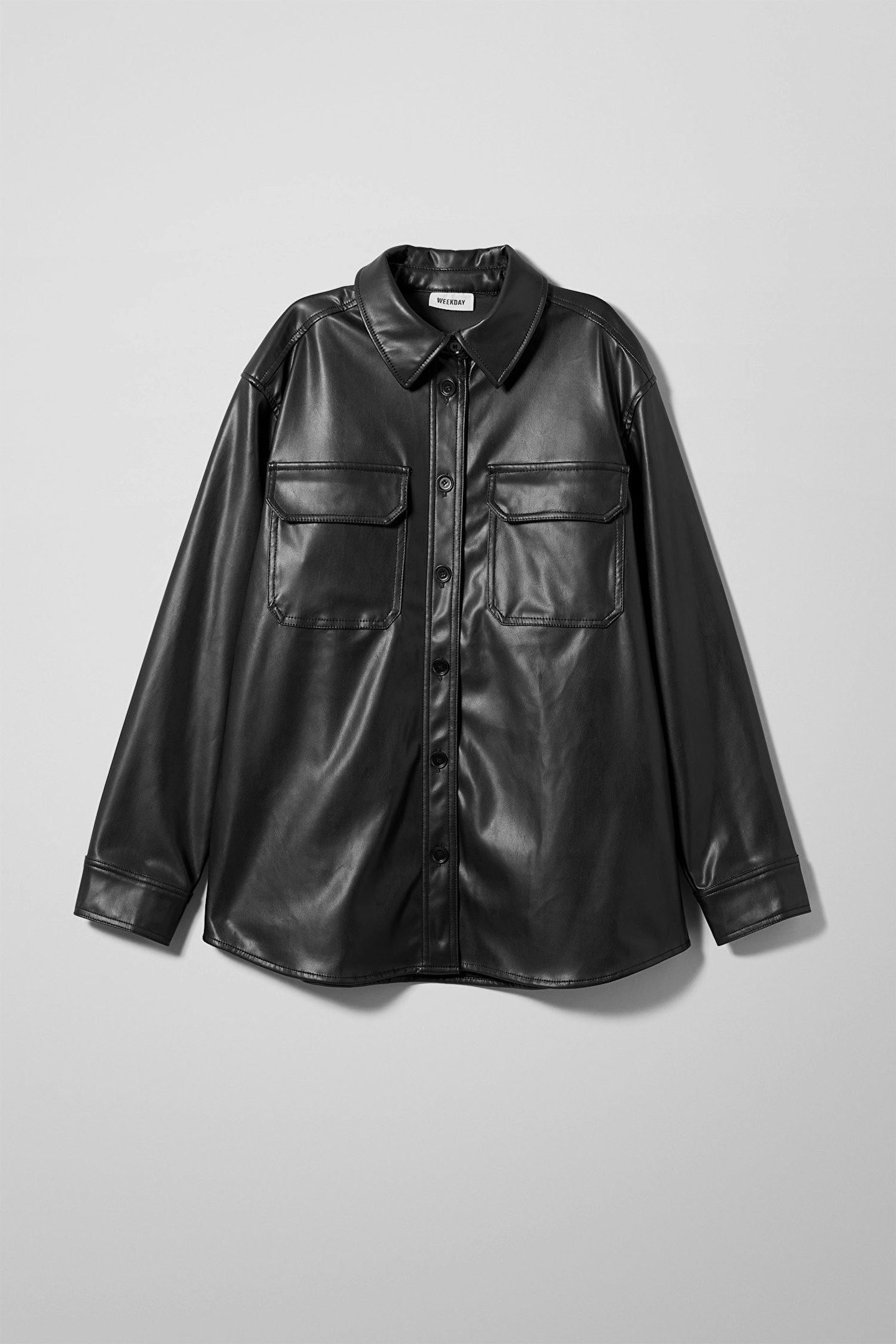 3 of 4
Weekday, Nancy Shirt, £45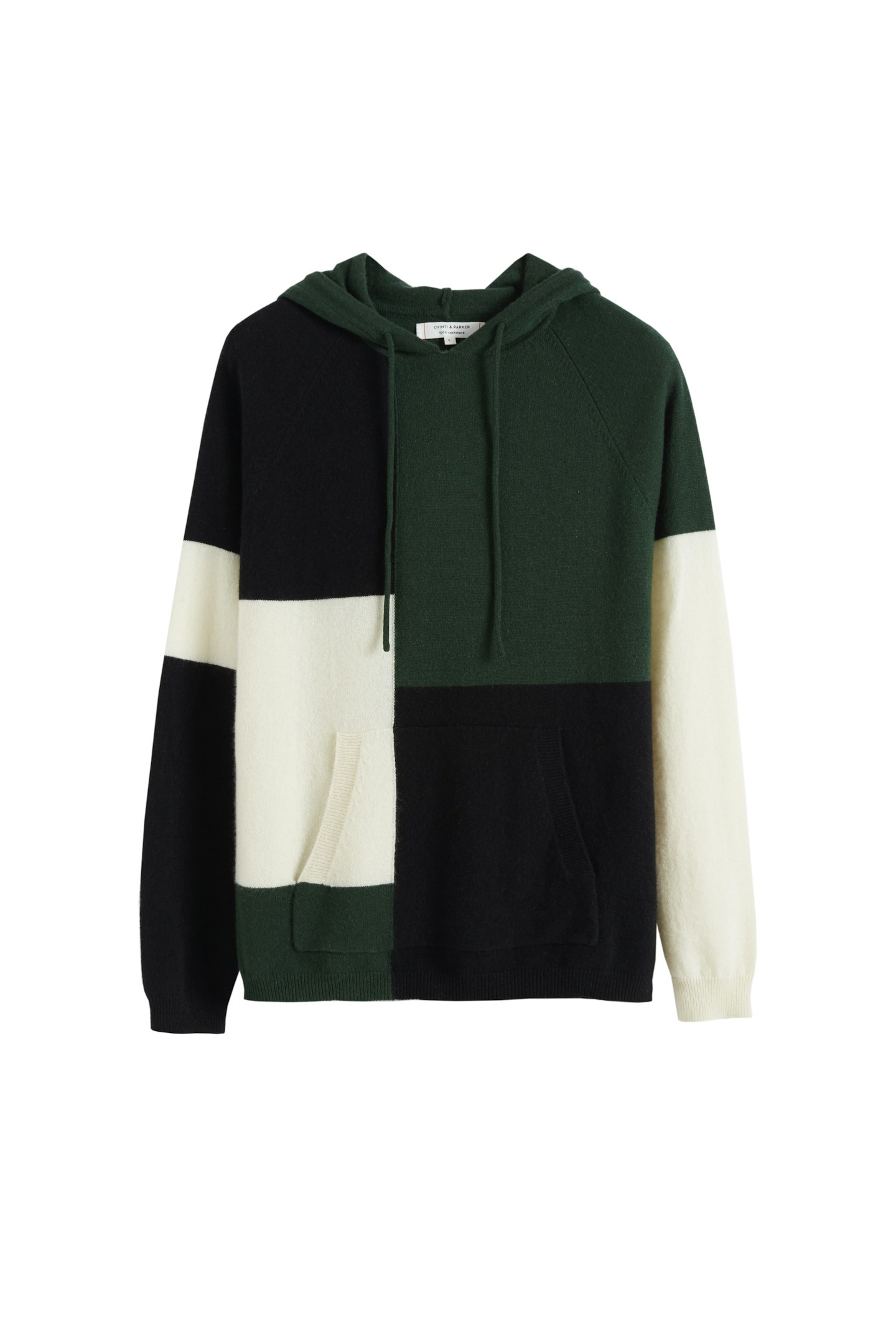 4 of 4
Chinti & Parker, Black Colour-Block Wool Cashmere Hoodie, £395
6. I'm bored of blazers! What's a good alternative?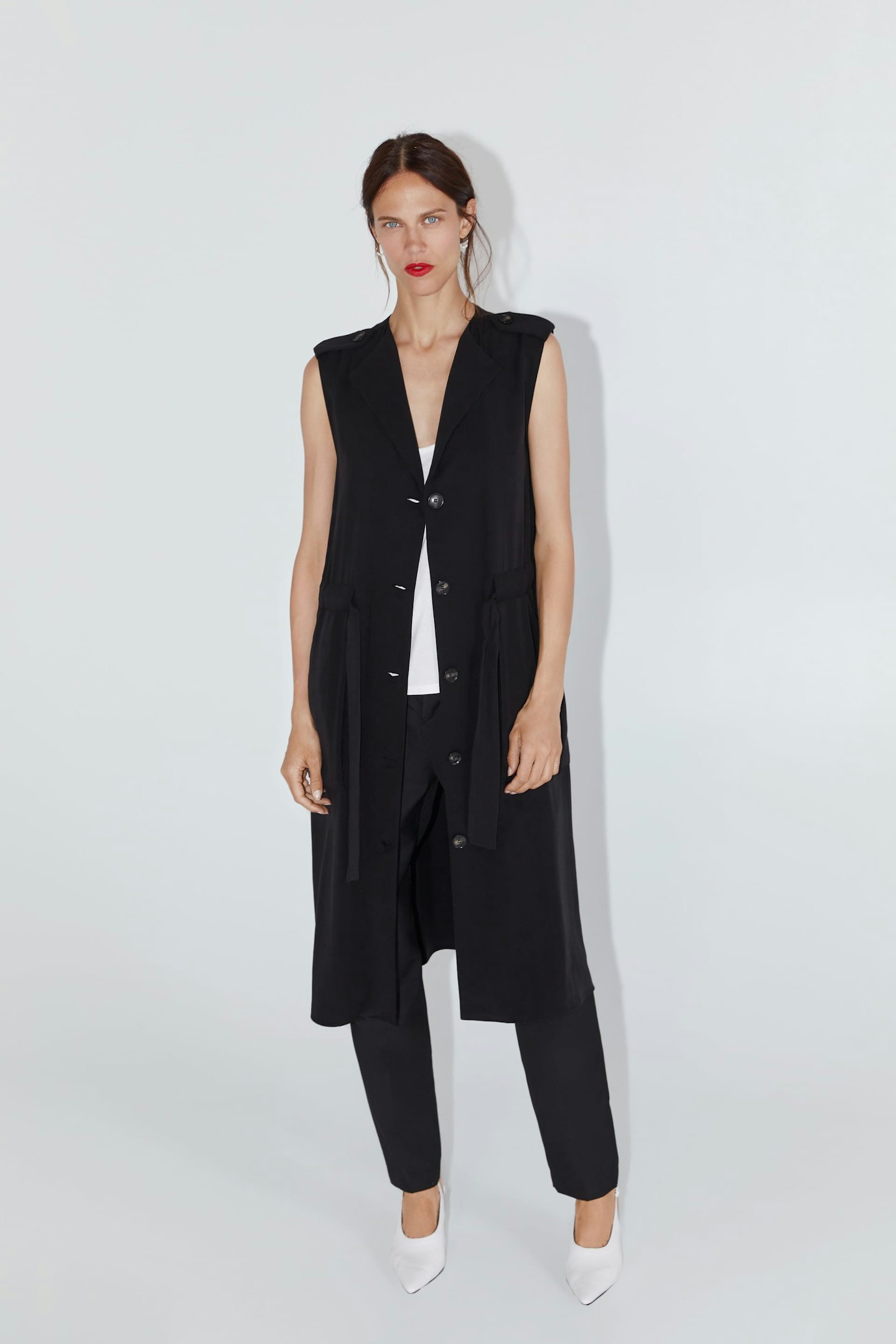 The longline waistcoat is the alternative to your A/W '19 blazer. The catwalks were brimming with classic fitted waistcoat combos in substantial tweeds and all shades, but the easiest way to wear them is looser longline styles that skim the hips and fall mid-thigh. Although the blazer will always have a place in your wardrobe, the waistcoat is the answer to the UK's unpredictable weather without compromising on go-with-everything status. Equally as smart layered over dresses, fine knits and classic shirts but with the extra bonus of being breathable.
7. I don't have time for a blow-dry. What will make my 'meh' hair marvellous?
Session stylist Syd Hayes: Greasy roots give the game away faster than you can say snooze button, but luckily dry shampoos have come a long way. I like Sam McKnight's Lazy Girl Dry Shampoo, which leaves zero white residue, adds instant volume and smells amazing [perfumer Lyn Harris is behind the fresh botanical scent].
SHOP: The best hair products

1 of 2
Hair by Sam McKnight, Lazy Girl Dry Shampoo, £19
2 of 2
Syd Hayes, Gold Pony Cuff And Pin, £100
8. What's the ultimate outfit to take me from desk to dinner?
Stylist and consultant Isabel Spearman says: Something that creases as little as possible! I regularly go from desk to dinner and swear by the fabrics thatCefinn uses. Creative director Samantha [Cameron] is as obsessed with creasing as I am and has created a collection of clothes that you can wear all day and, hand on heart, still look immaculate by 11pm. On the high street, brands that use clever polyester mixes always come out on top. Arket and & Other Stories nail it every time. I love adding a larger pair of chunky gold earrings and maybe a matching necklace. It immediately elevates an outfit and they are small enough to carry around in your bag all day.
SHOP: The pieces to take you from desk to dinner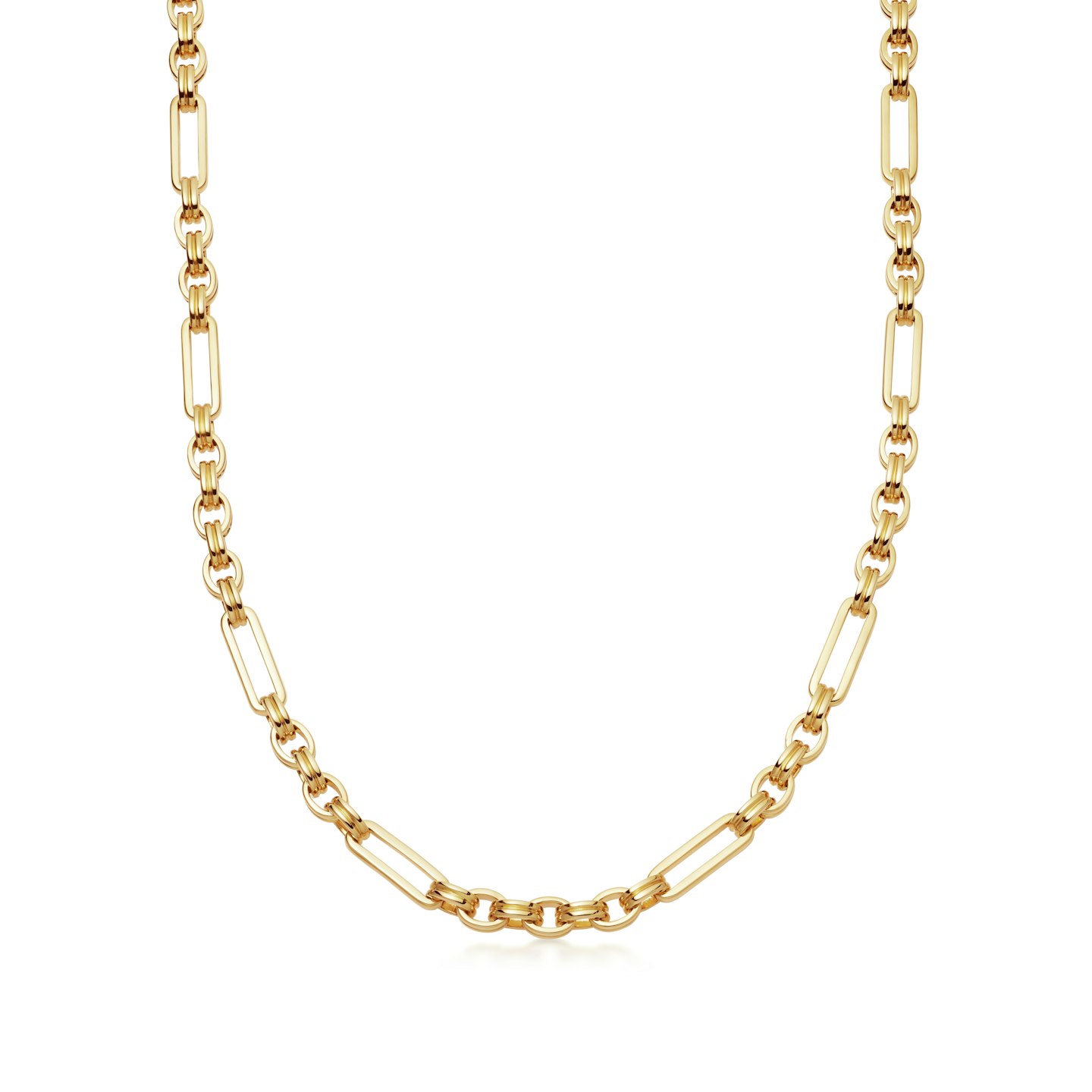 1 of 5
Missoma, Gold Axiom Chain, £165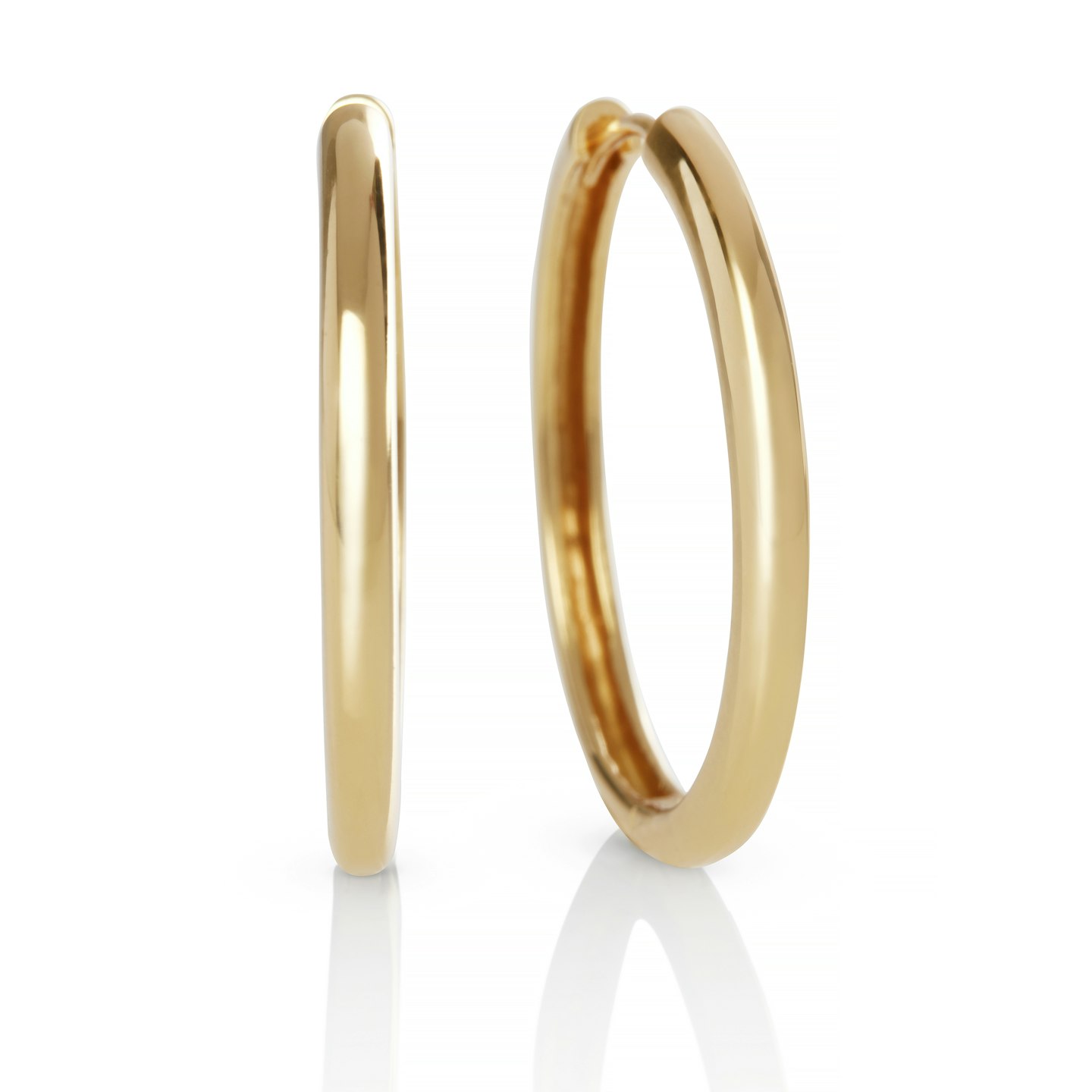 2 of 5
Olivia Burton, Gold Hoop Earrings, £50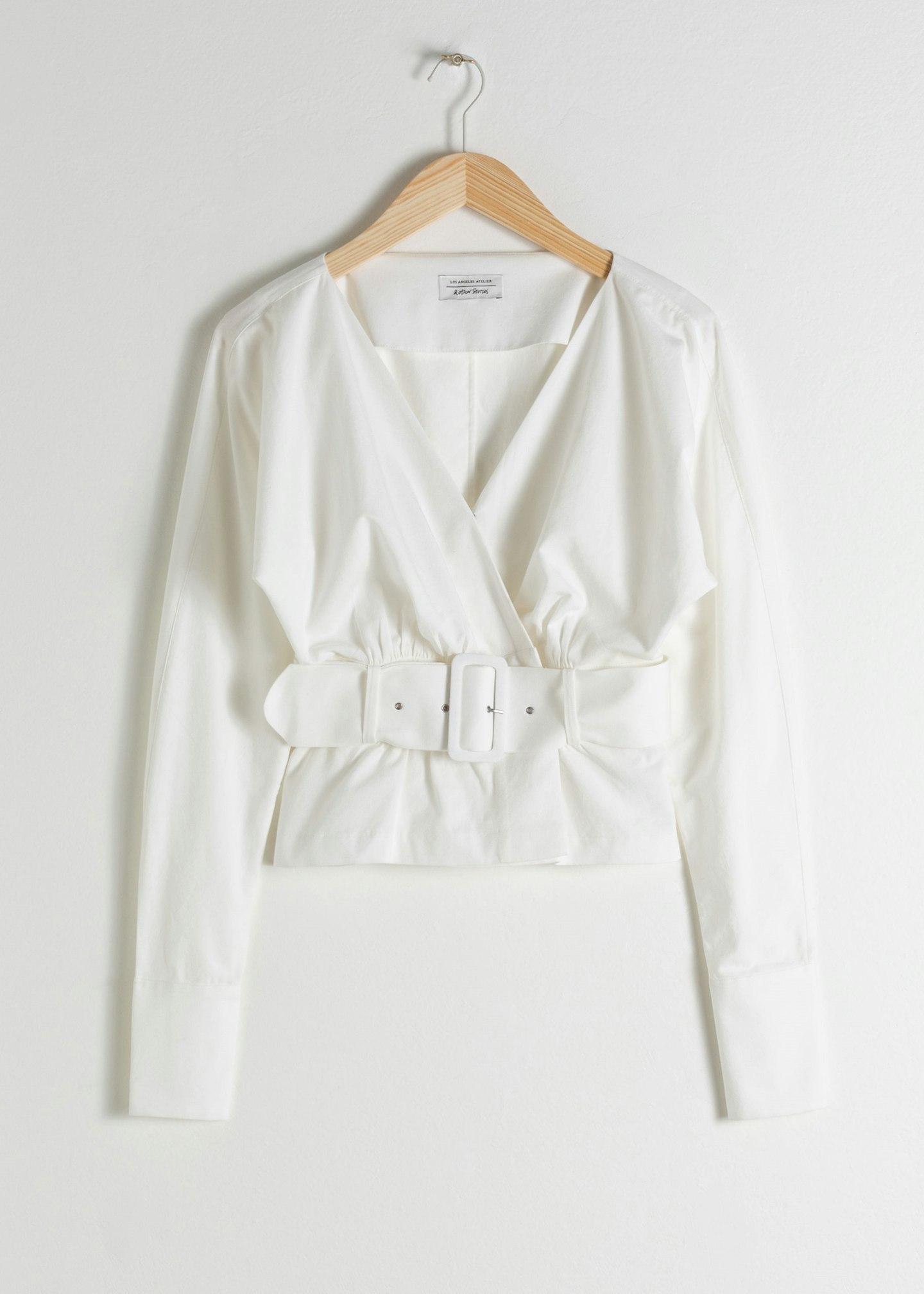 3 of 5
& Other Stories, Belted Blouse, £65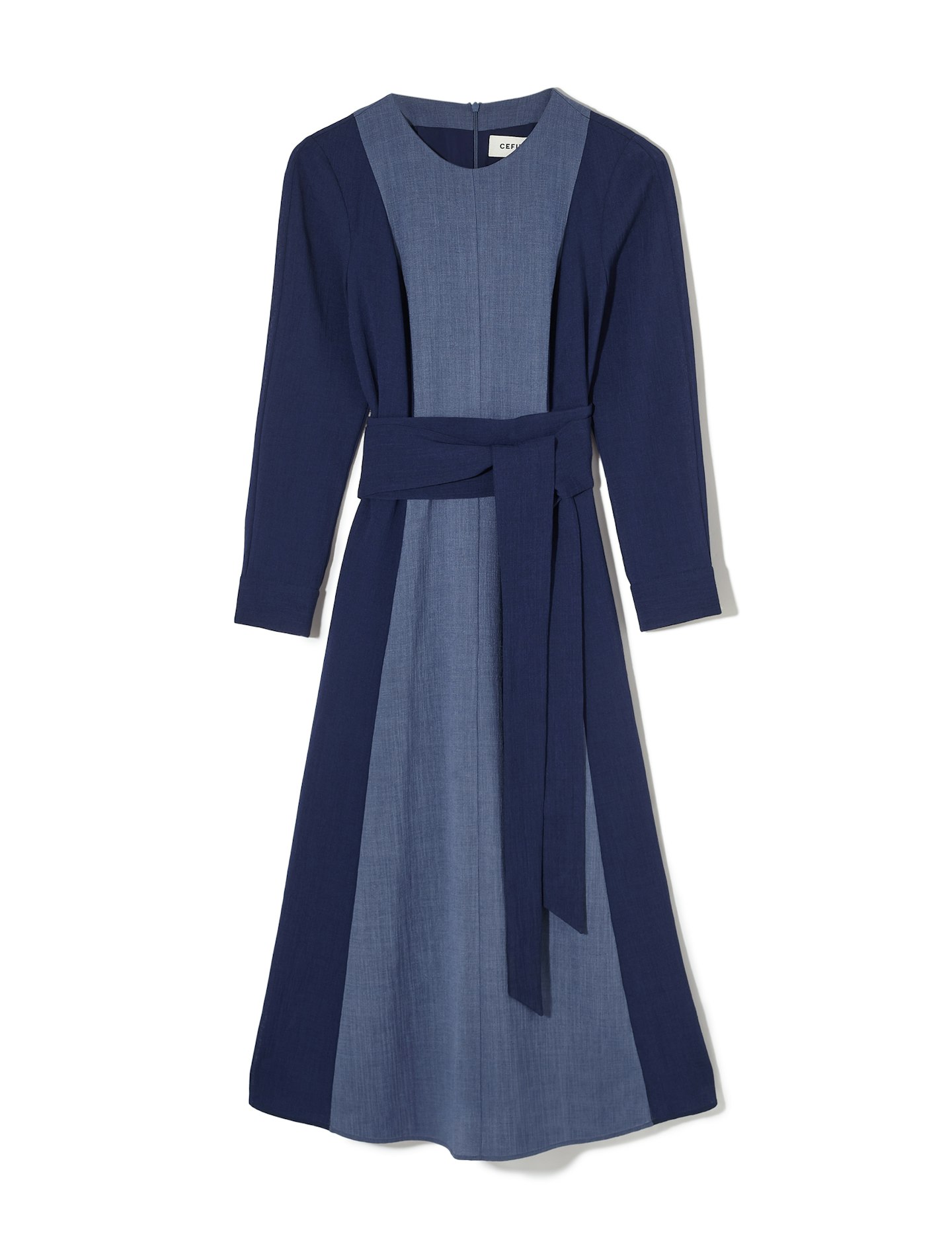 4 of 5
Cefinn, Aubrie Long Sleeve Contrast Panel Maxi Dress, £370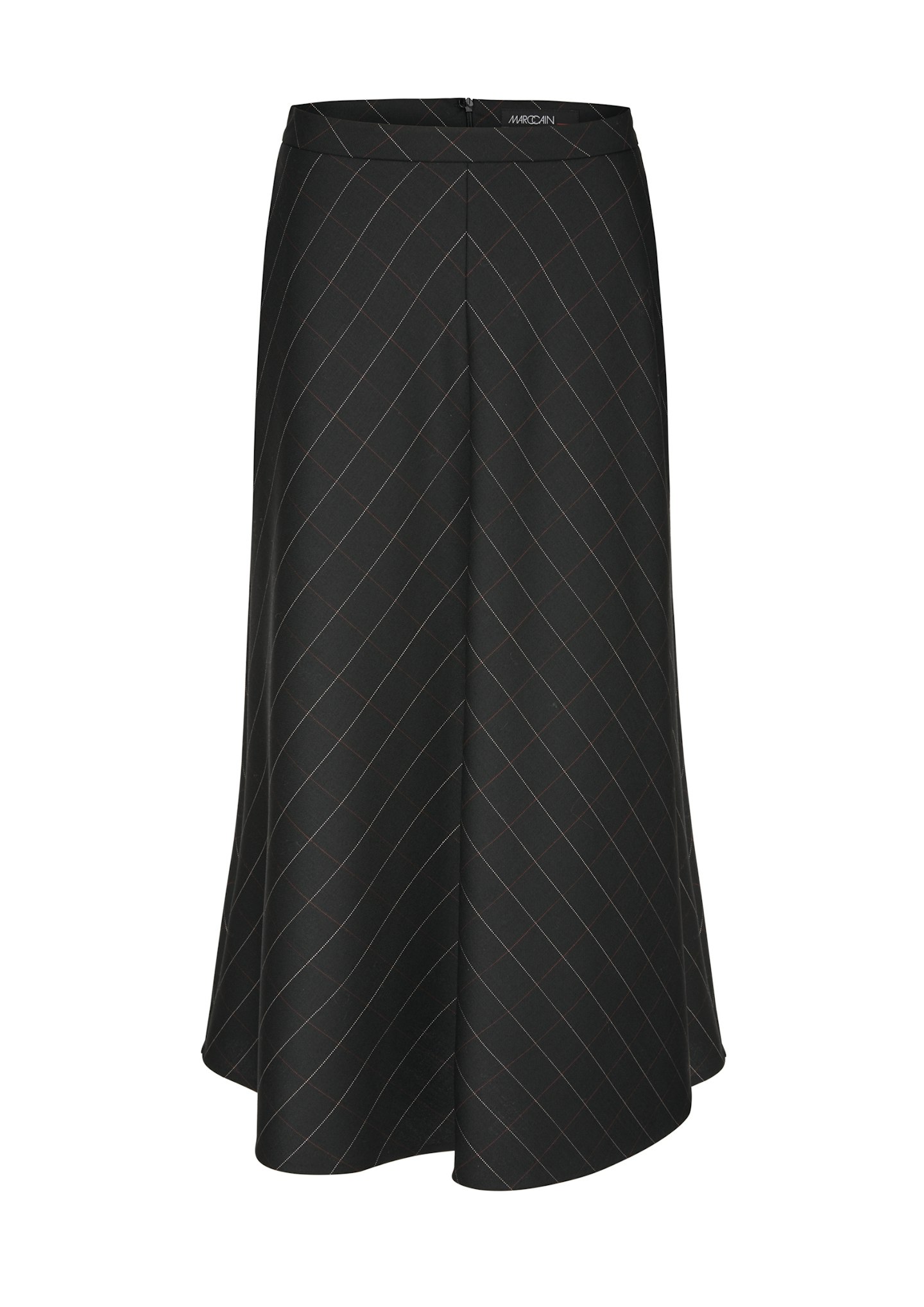 5 of 5
Marc Cain, Skirt With Checked Pattern, £225
9. I like to show off a bit of skin. What are the office rules for erogenous zones?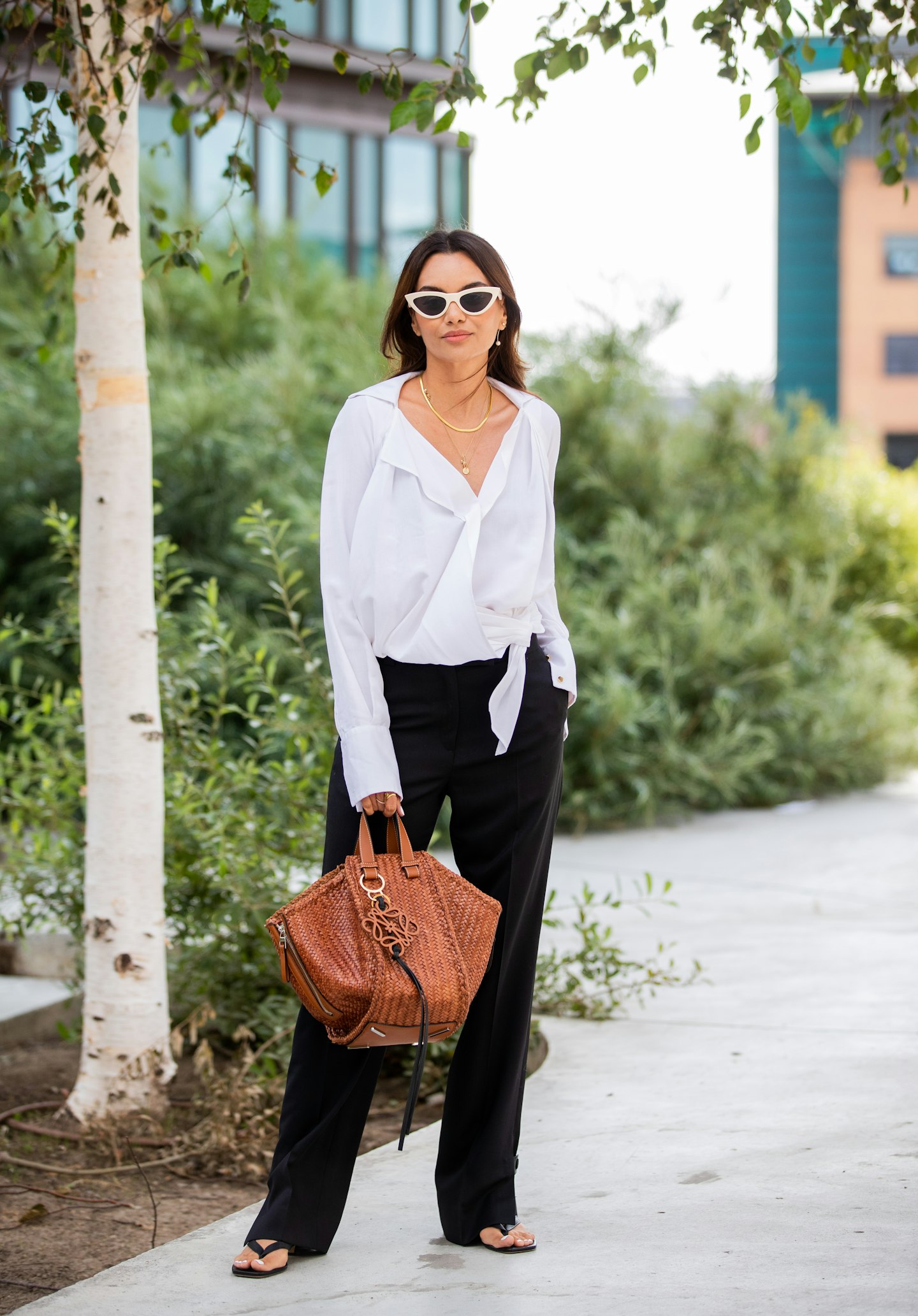 The basics are as follows. Knees and shoulders = yes. Tummies and thighs = your basic HR nightmare. Necklines are where it gets interesting. The fashion for puritanically high collars is great news for your workwear, but a flash of décolletage under a button-down is fair game in more relaxed settings. Finally, it's fine to have a bit of back peeking through a blouse provided you wear a crop top-style bra underneath.
10. Is it possible to do the new season trends + still look safe for work?
Net-A-Porter's global head of buying Elizabeth Von Der Goltz says: One of the easiest ways to bring catwalk trends into your work wardrobe is via accessories, from Gianvito Rossi's square-toed, two-tone boots to Staud's top-handle frame bag. Tailoring always plays a part in the Net-A-Porter woman's wardrobe – 80 per cent of our customers are working women – and we sell on average 50 blazers every day. Going tonal is key for the new season. I'll be wearing Nili Lotan's three-piece suit or The Row's double-breasted blazer. Our hero item for autumn's layering trend is the turtleneck. Isabel Marant showcased them under shirts, dresses and sweaters in 31 out of 44 catwalk looks. We've bought over 400, from mesh and organza to printed and everyday basics.
SHOP: The best catwalk trends to try now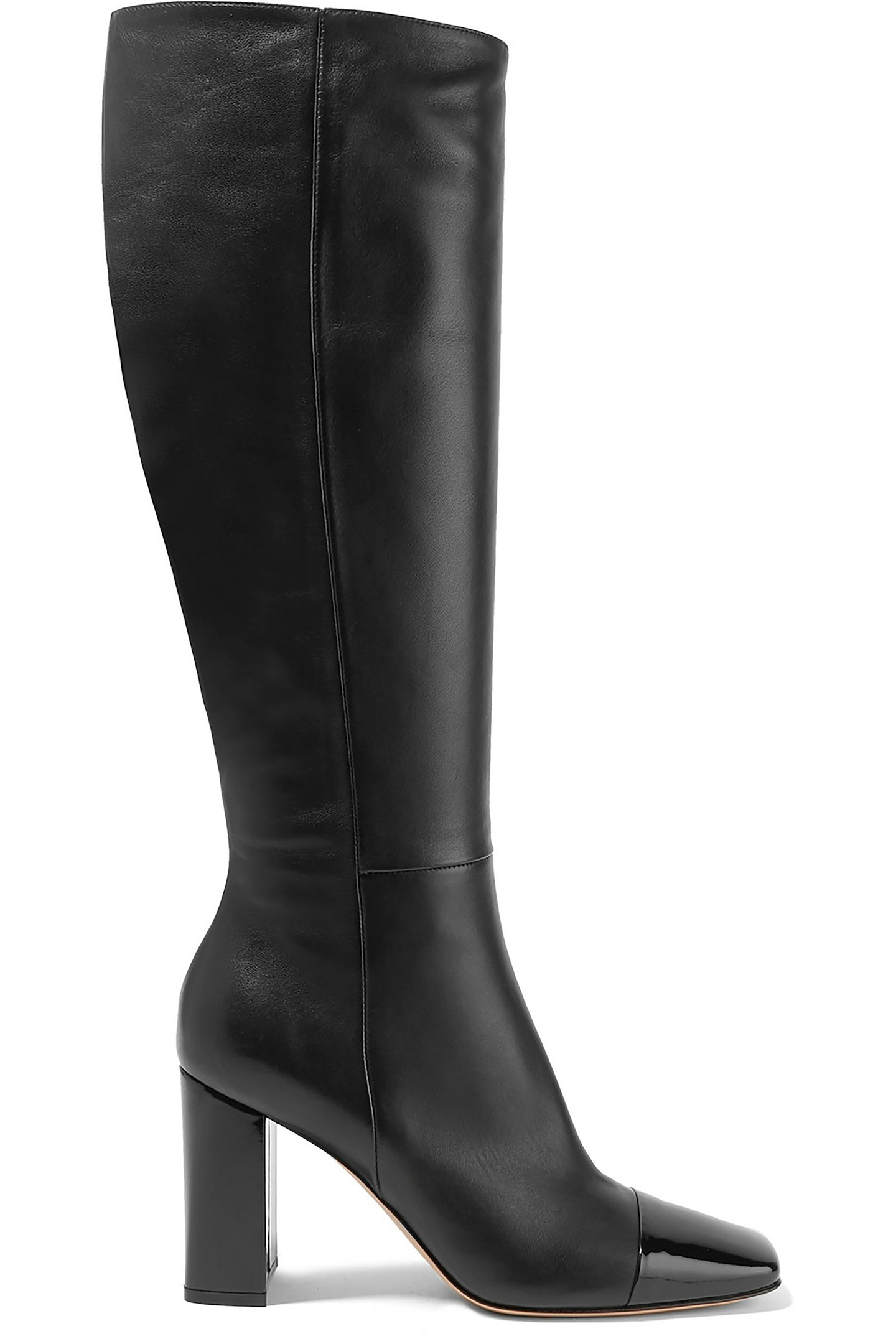 1 of 4
Gianvito Rossi, 85 Smooth and Patent-Leather Knee Boots, £1,290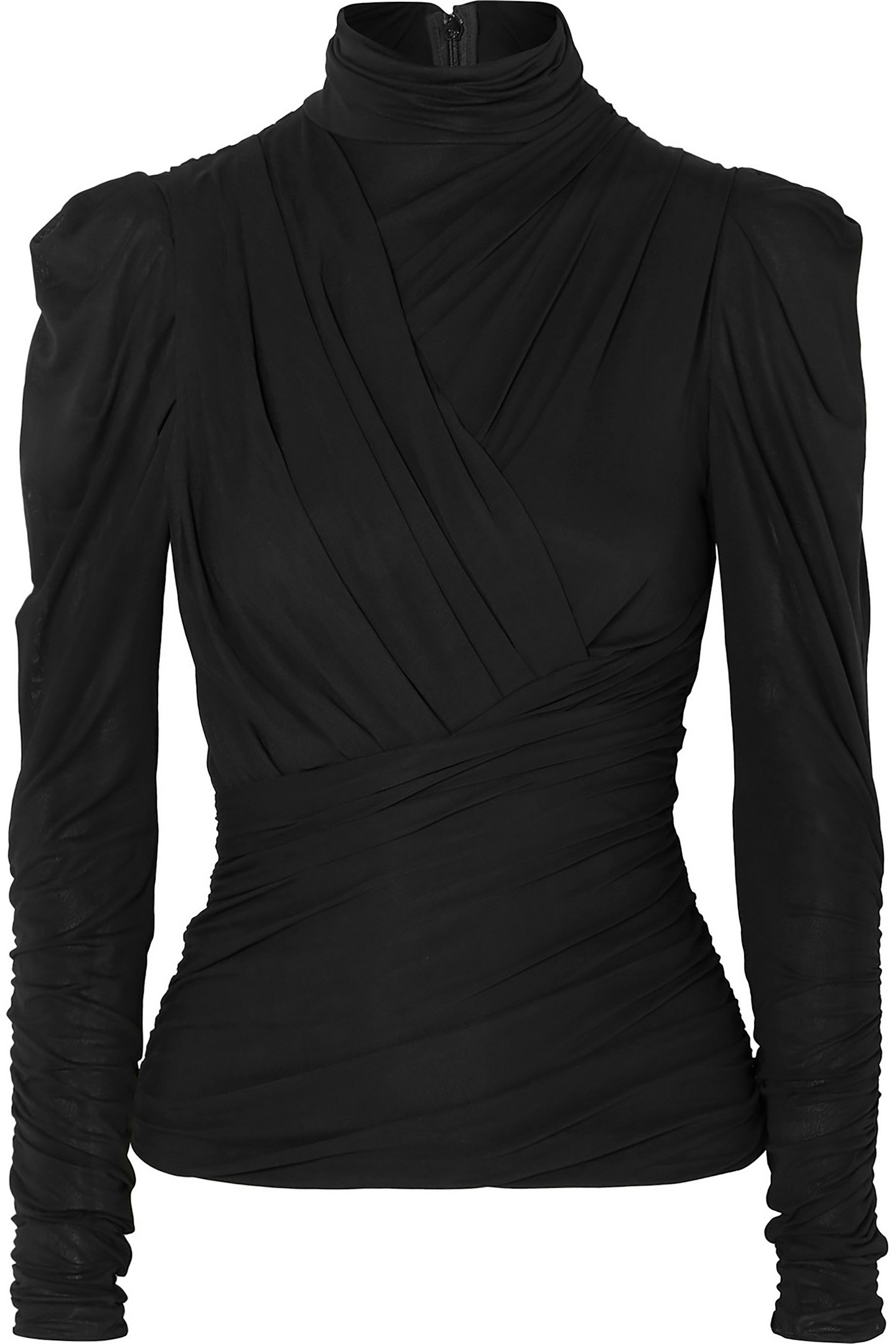 2 of 4
Isabel Marant, Jalford Ruched Stretch-Jersey Turtleneck Top, £469.99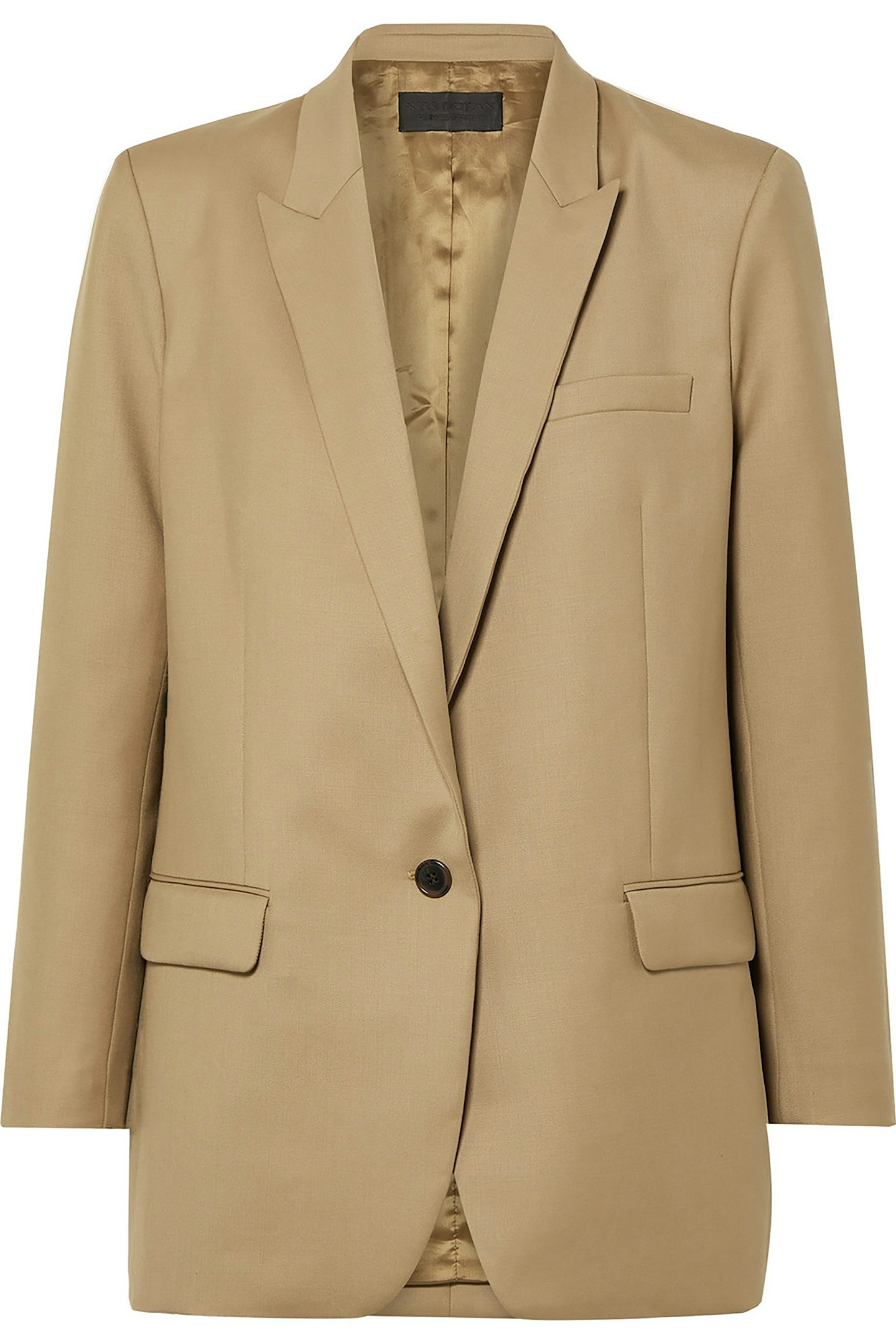 3 of 4
Nili Lotan, Diana Wool-Blend Blazer, £890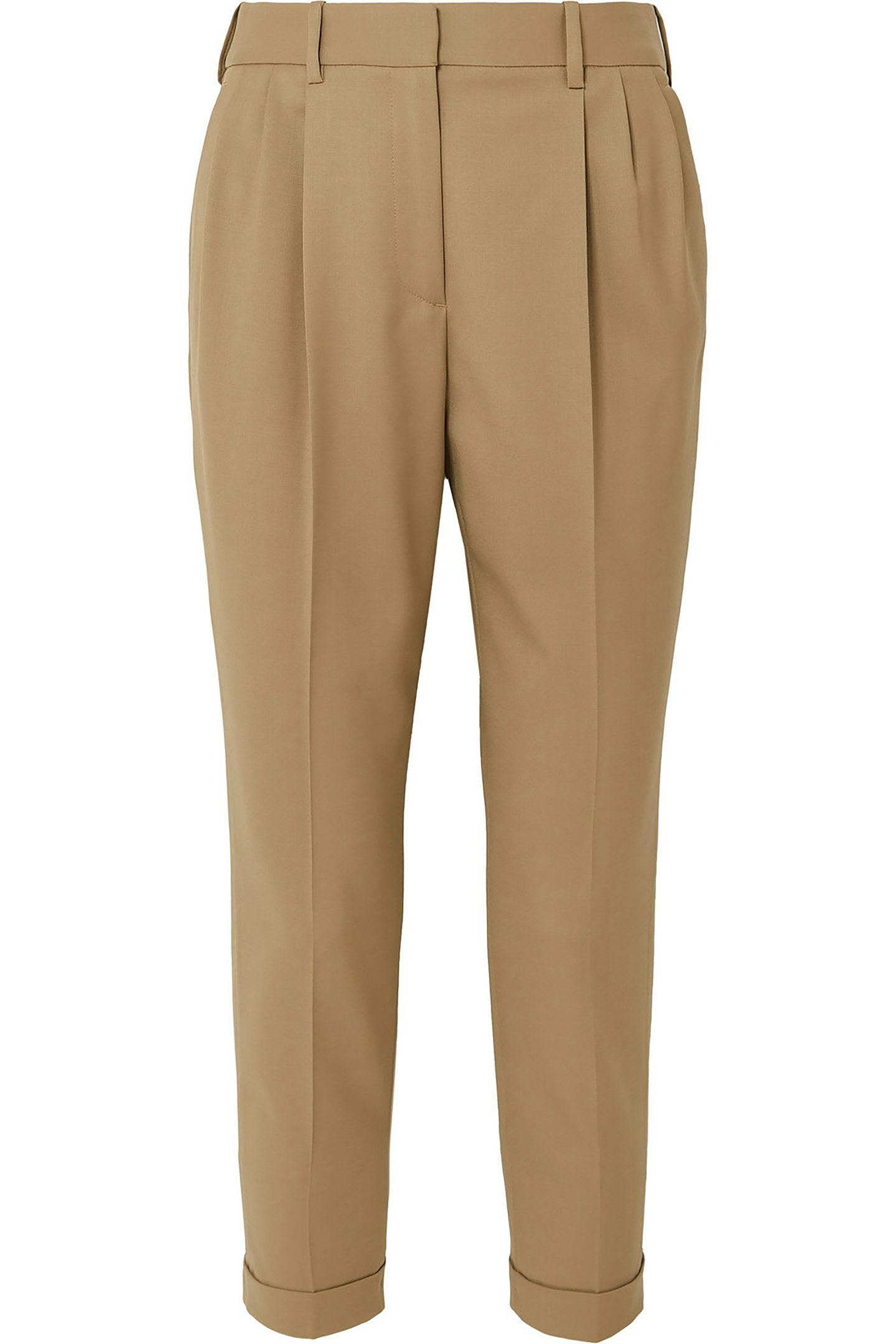 4 of 4
Nili Lotan, Montana Wool Tapered Pants, £600
11. I don't want to spend loads of my office wardrobe every season. Which classics will work forever?
Understandable – but we beg you to reconsider. While it's easy to think of your working wardrobe as lesser than your weekend (aka real you) one, chances are you're wearing these clothes five days a week. So do think investment – but that's not solely a statement on quality so much as timelessness. A good cashmere jumper, a double-breasted blazer (extra points for pockets), black trousers, a substantial leather bag (no, not suede!), silk shirts and a printed mididress all triumph on a cost-per-wear basis. If you've just scored a big promotion, why not consider being tailored for a suit? It's the ultimate workwear luxury. As for shoes and jewellery, these are where you can update your look each season and nod to current trends.
SHOP: The best workwear classics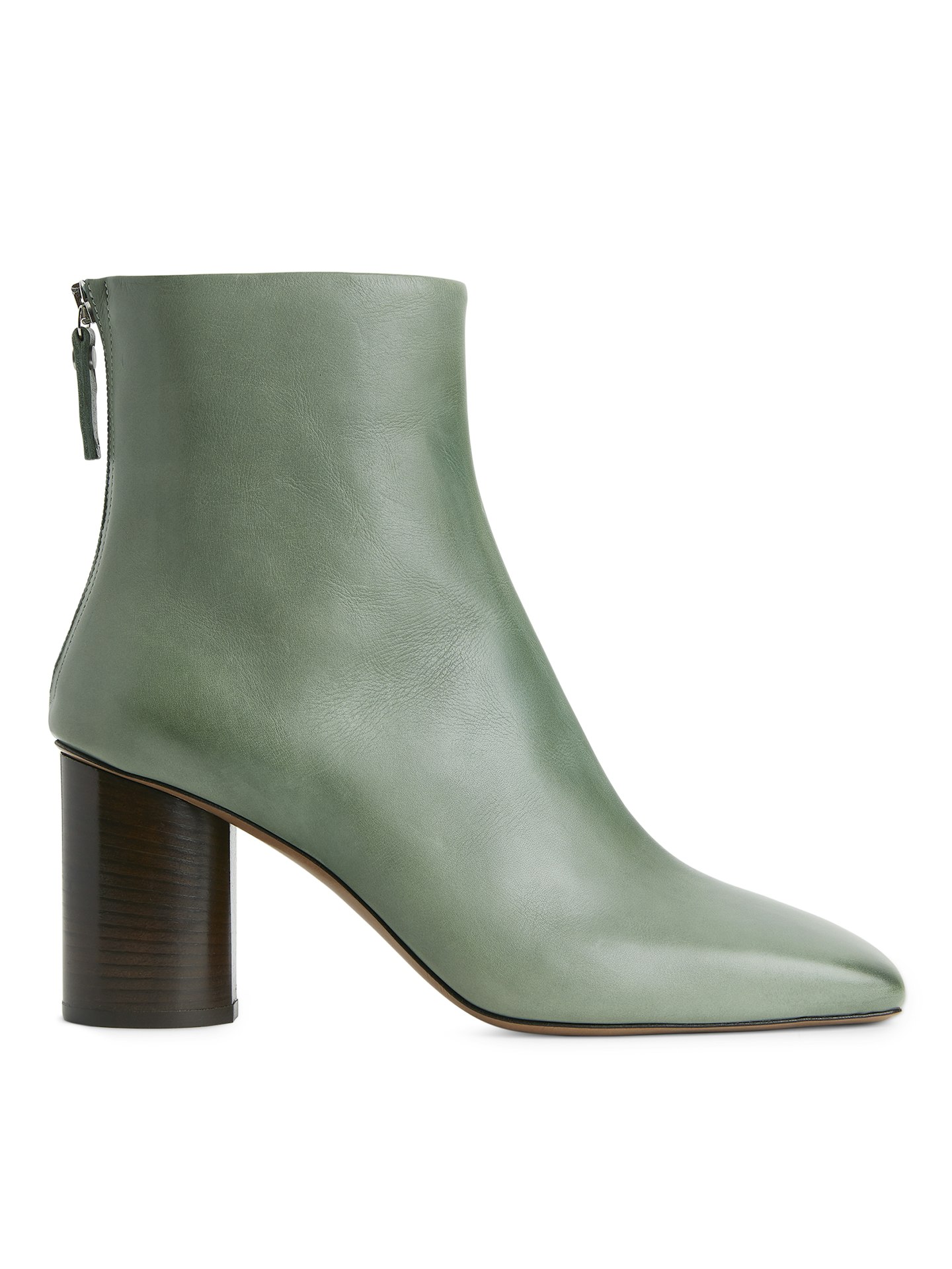 1 of 4
Arket, Square-Toe Leather Boots, £175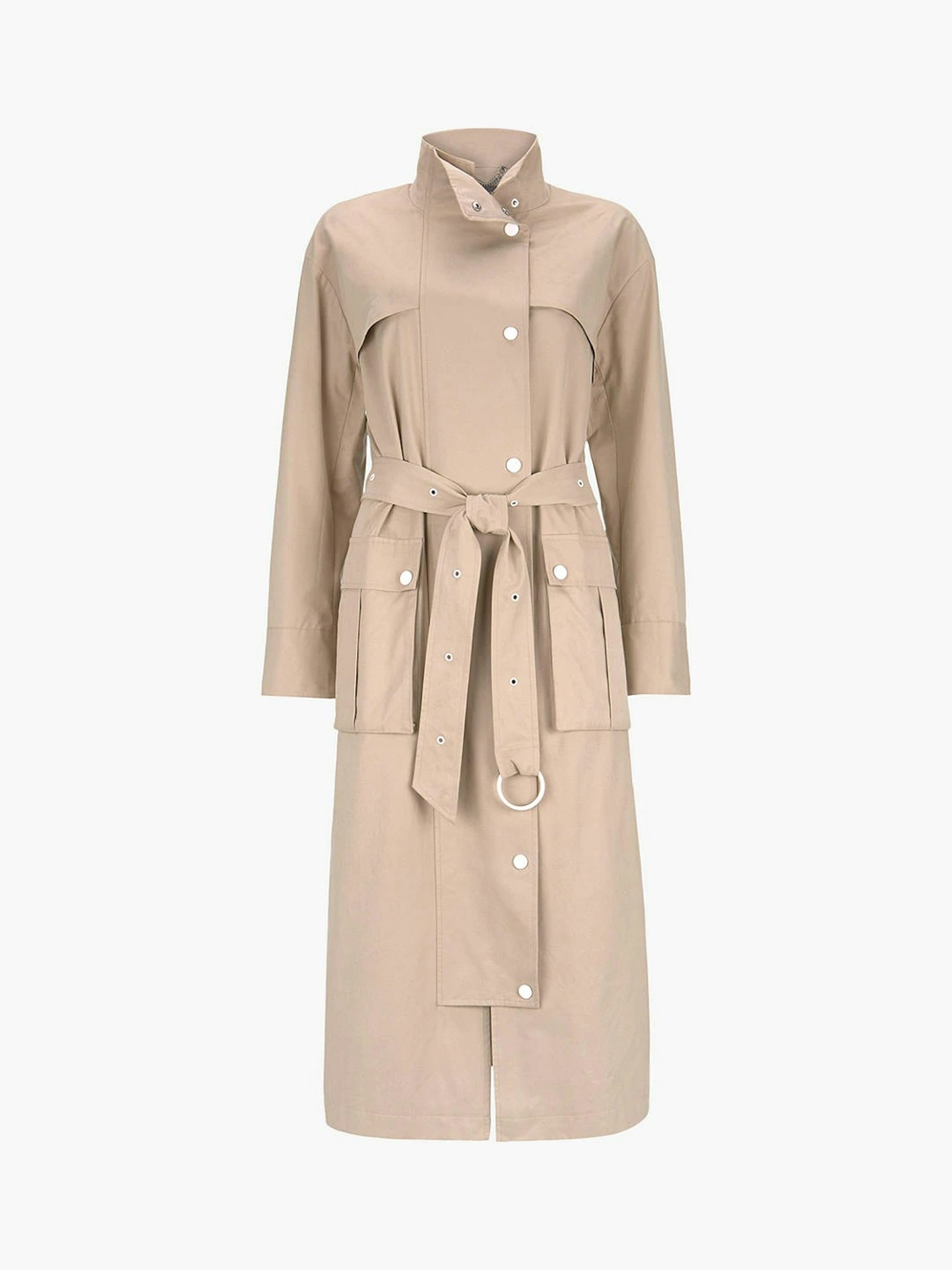 2 of 4
Mint Velvet, Cotton-Blend Trench Coat, £189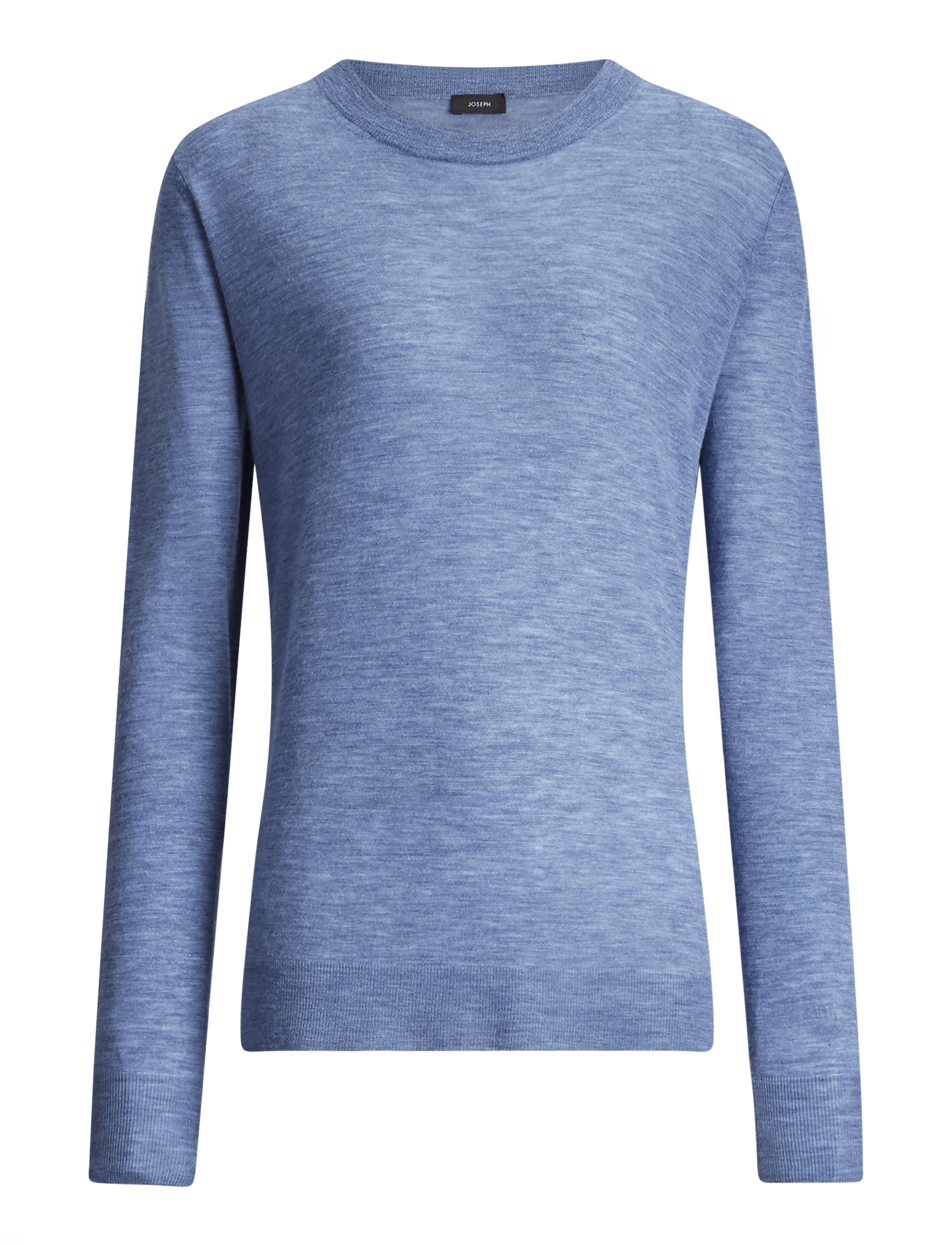 3 of 4
Joseph, Cashair Knit, £235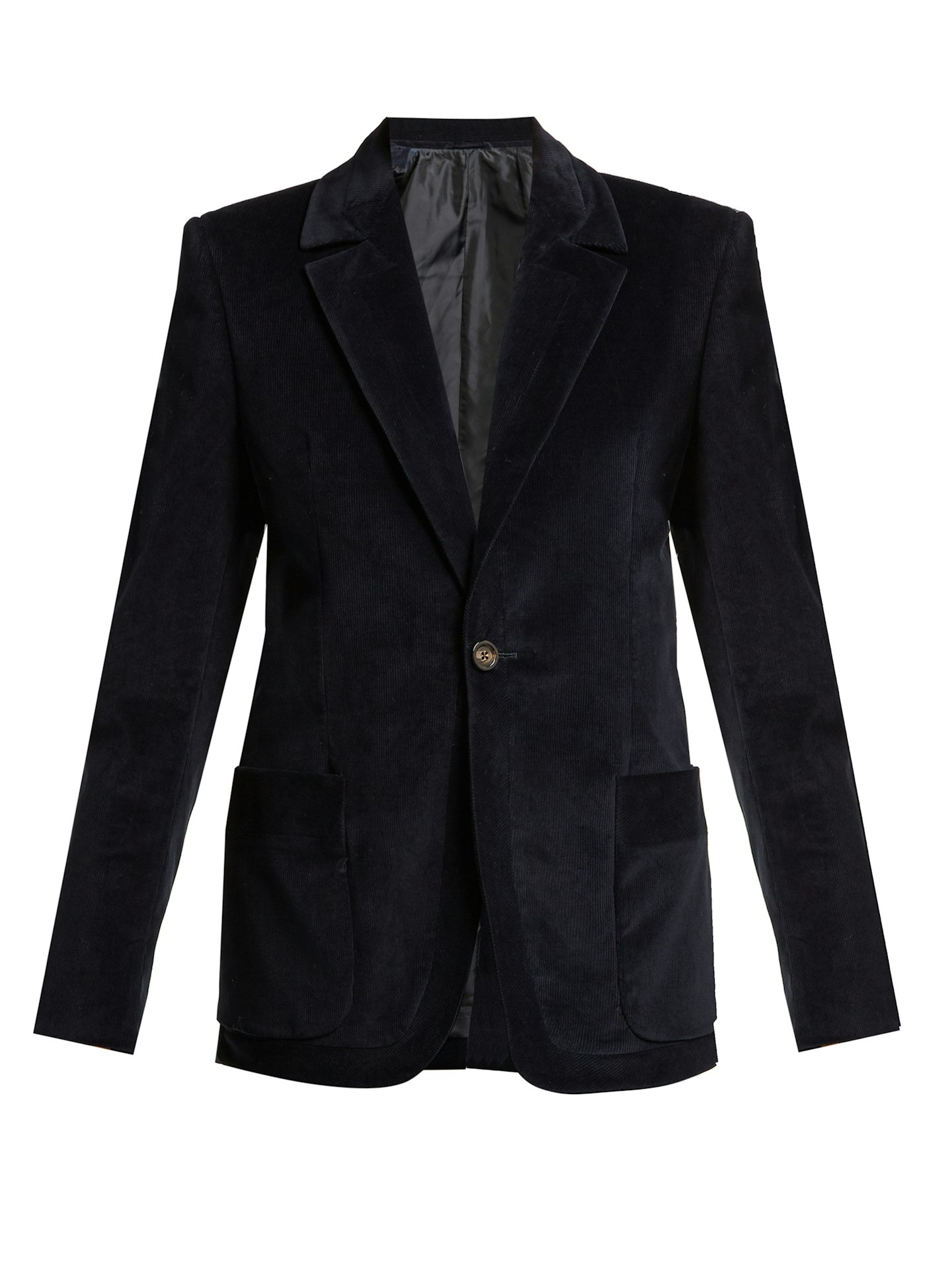 4 of 4
Connolly, Needle Single-Breasted Corduroy Blazer, £1,100
12. Which heels are best for wearing all day?
Hands up if you're sick of having a shoedrobe of scuffed heels under your desk that a) never see the light of day and b) make your feet hurt just looking at them? The thing is, much as we love flats, sometimes an outfit needs a lift. Enter the block heel. It gives much greater support than a stiletto, which means the ball of your foot doesn't get achy as quickly, and you can pretty much wear them from 9 to 9. Aeyde's Meghan are our pick. 'Every small detail in the making of a shoe is so important,' says co-founder Luisa Krogmann. 'It's all about the unique balance between each style's toe shape, heel height and the foam padding we use, which retains its shape wear after wear.
SHOP: The best block heels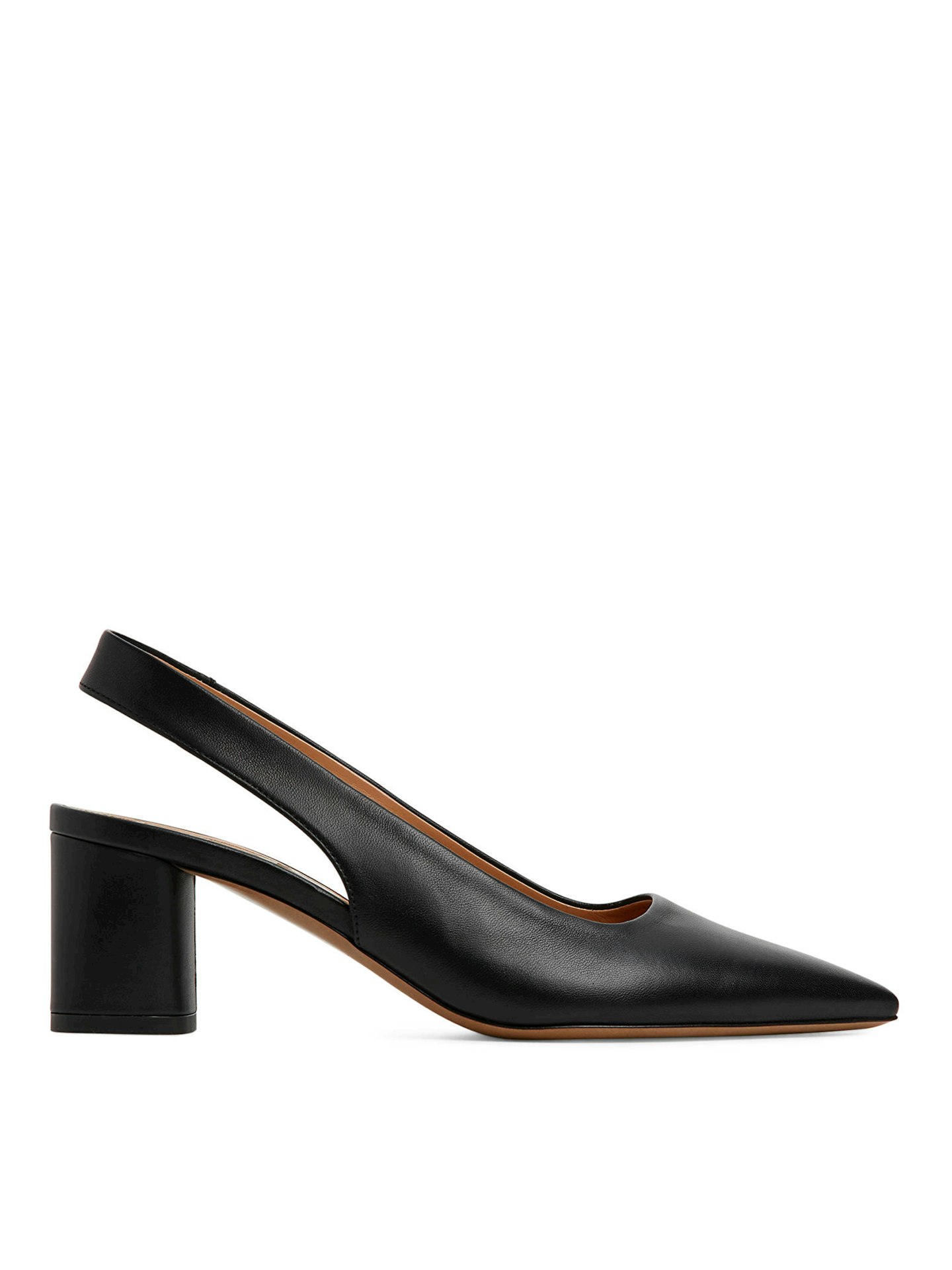 1 of 5
Arket, Slingback Leather Pumps, £135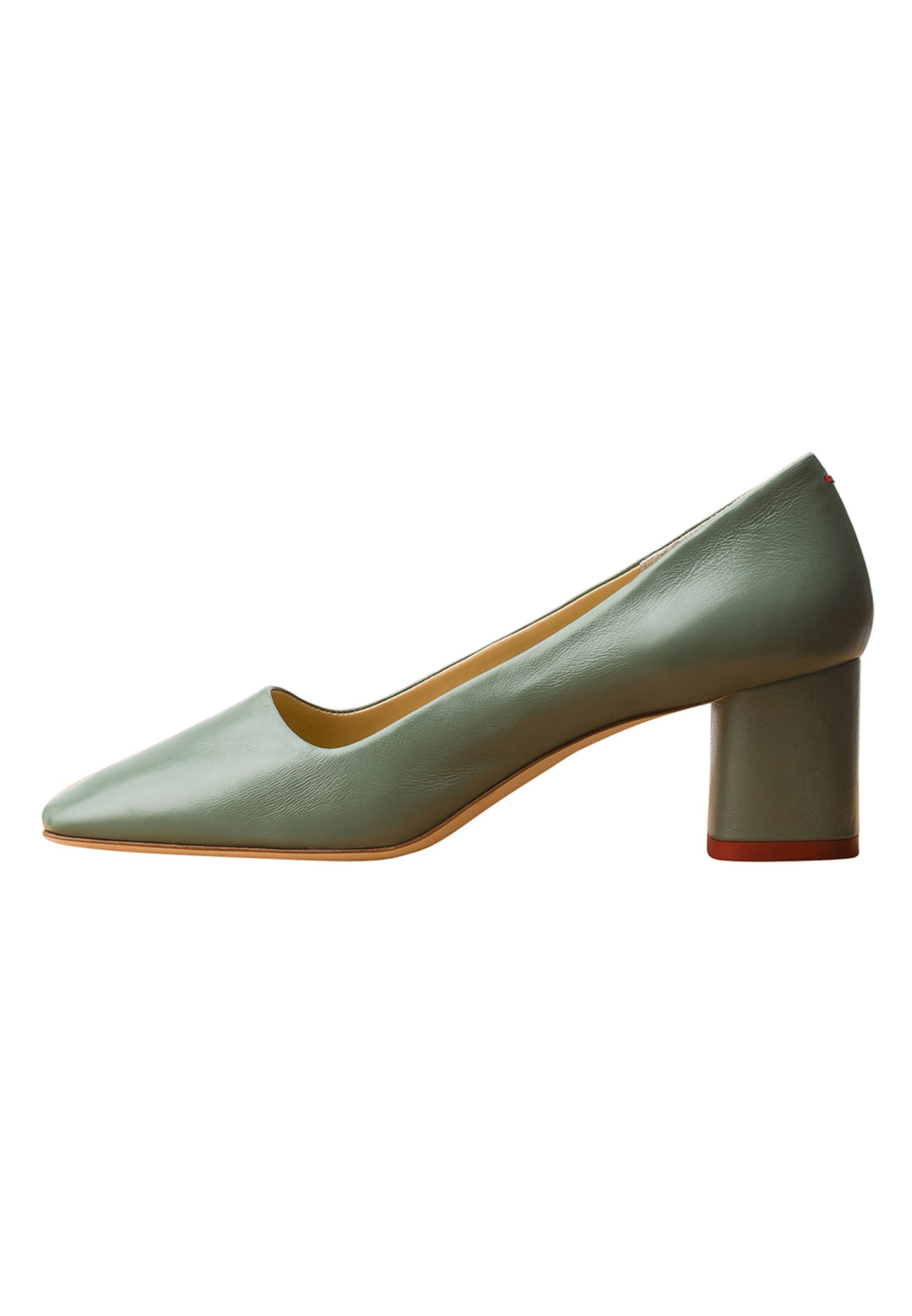 2 of 5
Aeyde, Meghan Pumps, £225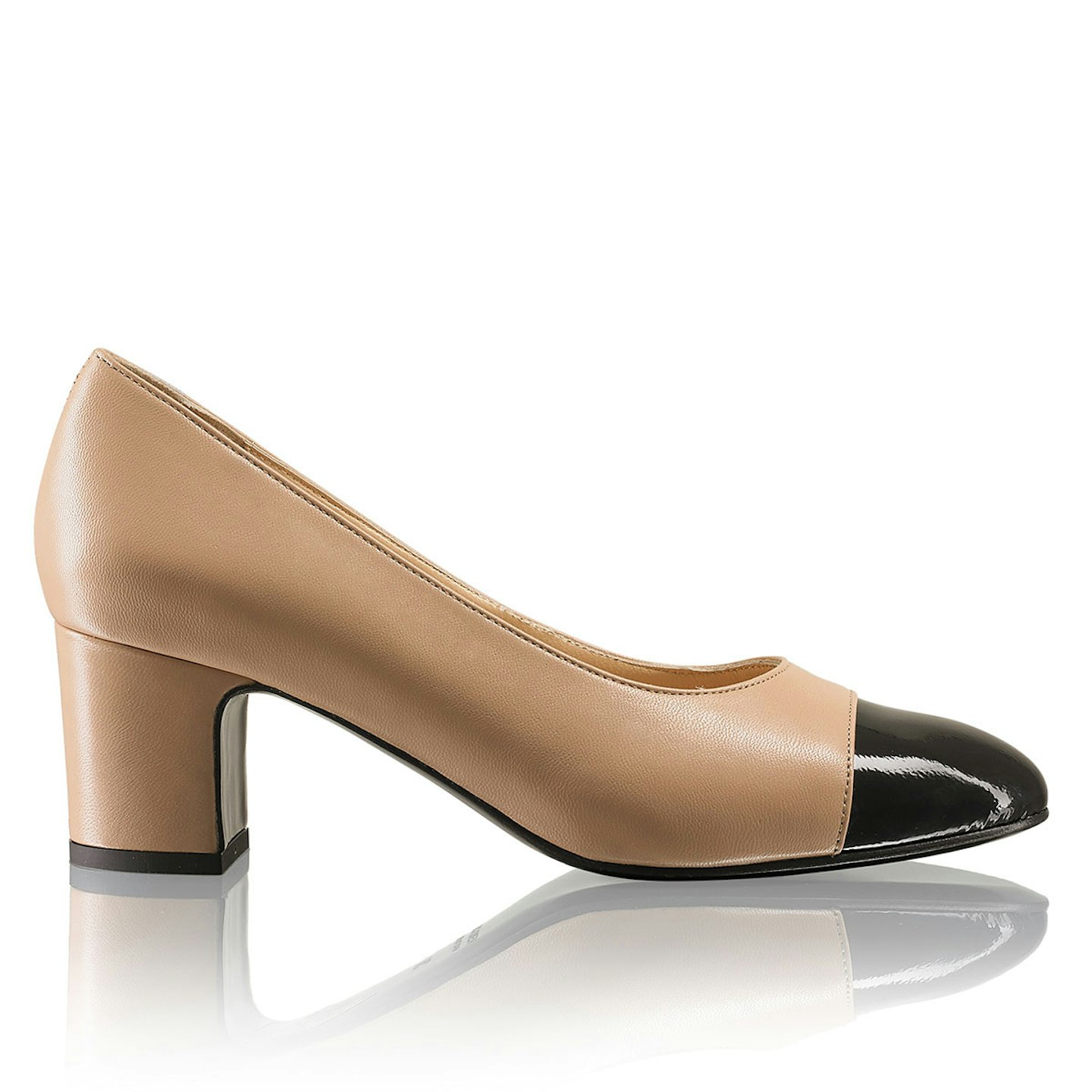 3 of 5
Russell & Bromley, Jeanie Mid Toe-Cap Court, £195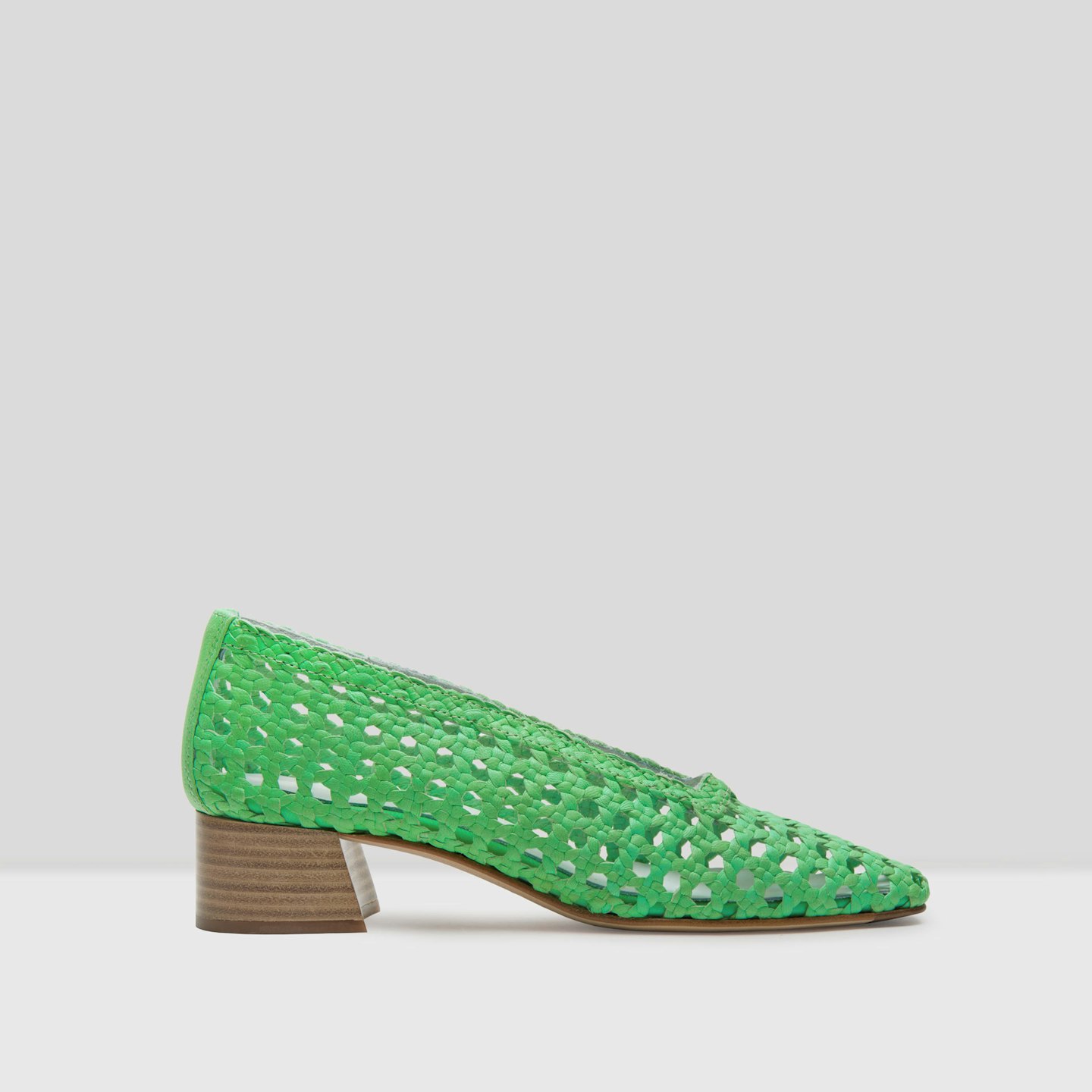 4 of 5
Miista, Taissa Neon Green Leather Mid-Heels, £97.50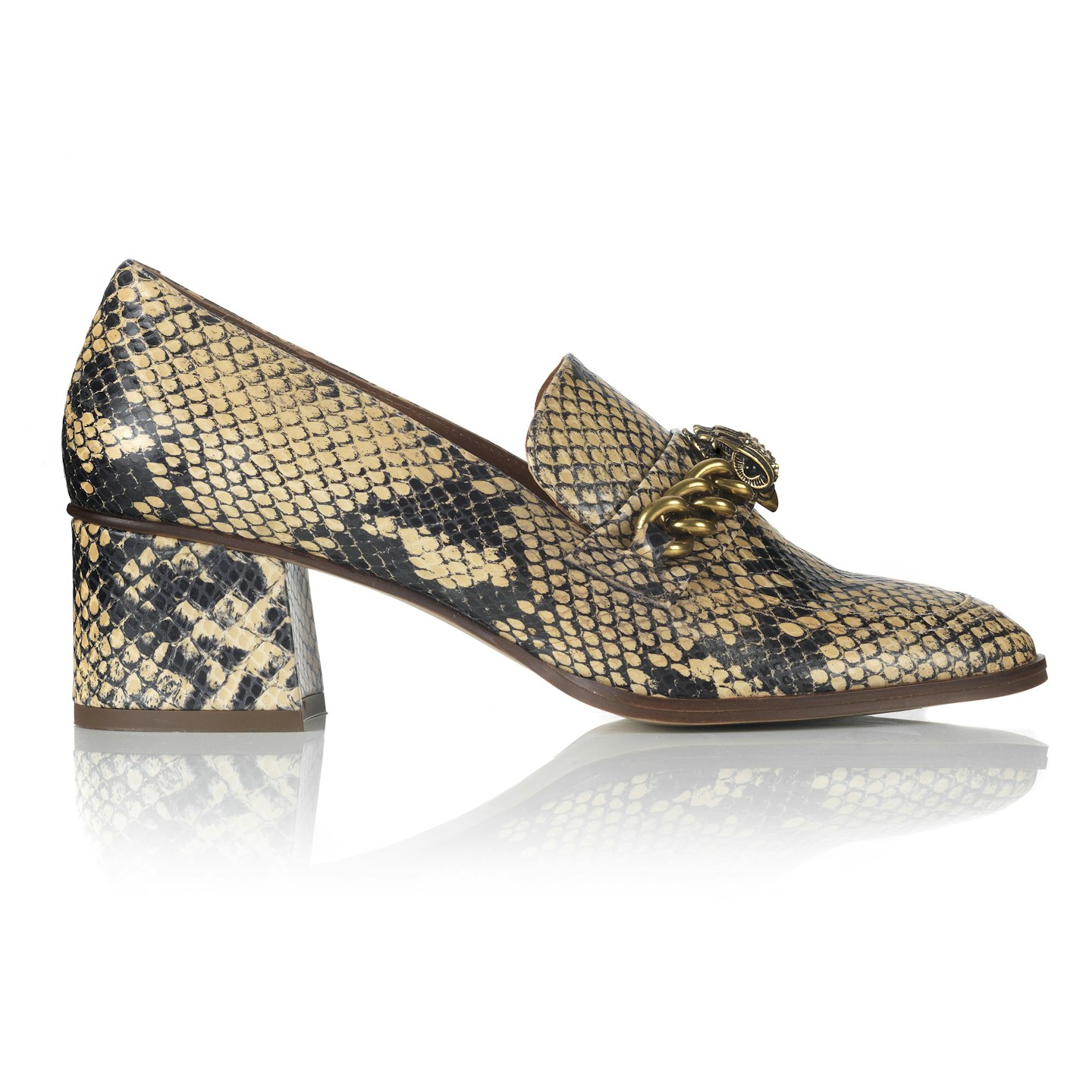 5 of 5
Kurt Geiger, Chelsea Block, £149
Tights or no tights? That is the question for September.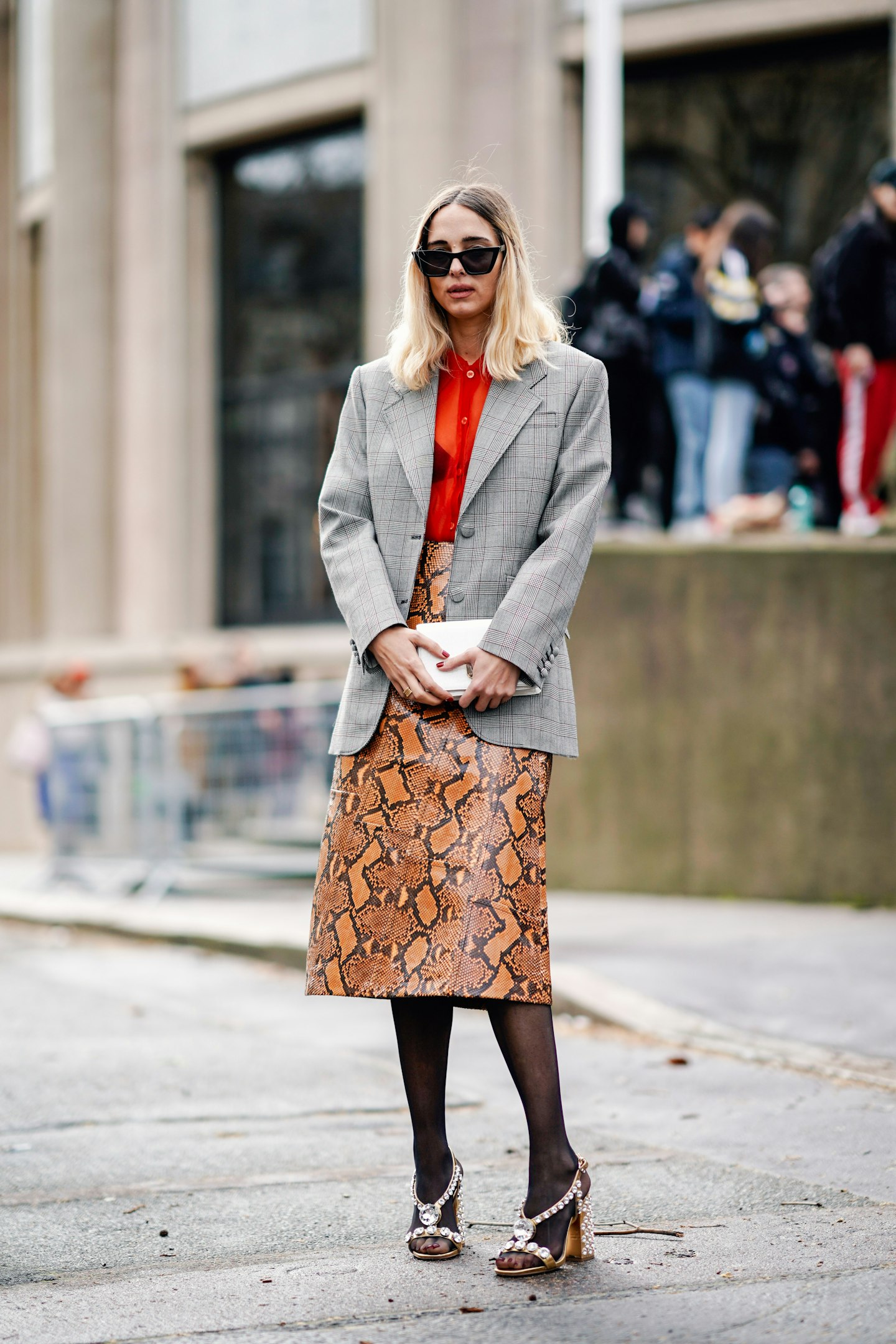 There's a back-to-school feeling in the air, which brings with it an urge to unball your opaque tights. But what do you do when it's still sweltering on some days? The fashion editor favourite for hosiery is Heist, which has two lightweight options, the nude 18-denier and the black 30-denier. All Heist's tights are super-comfortable because they're designed without a gusset or unnecessary seams. 'Women across professions – from nurses to cabin crew to lawyers – tell us how much they love our tights because they don't dig, sag, itch or roll,' says the brand's vice president of marketing Hannah Craik. 'They forget they're wearing them.' If the temperature looks like it might spike, Heist has a range of smart, sheer socks made from high-quality yarn to make them super-breathable and ensure they stay up.
14. Can you really get ready in five minutes flat?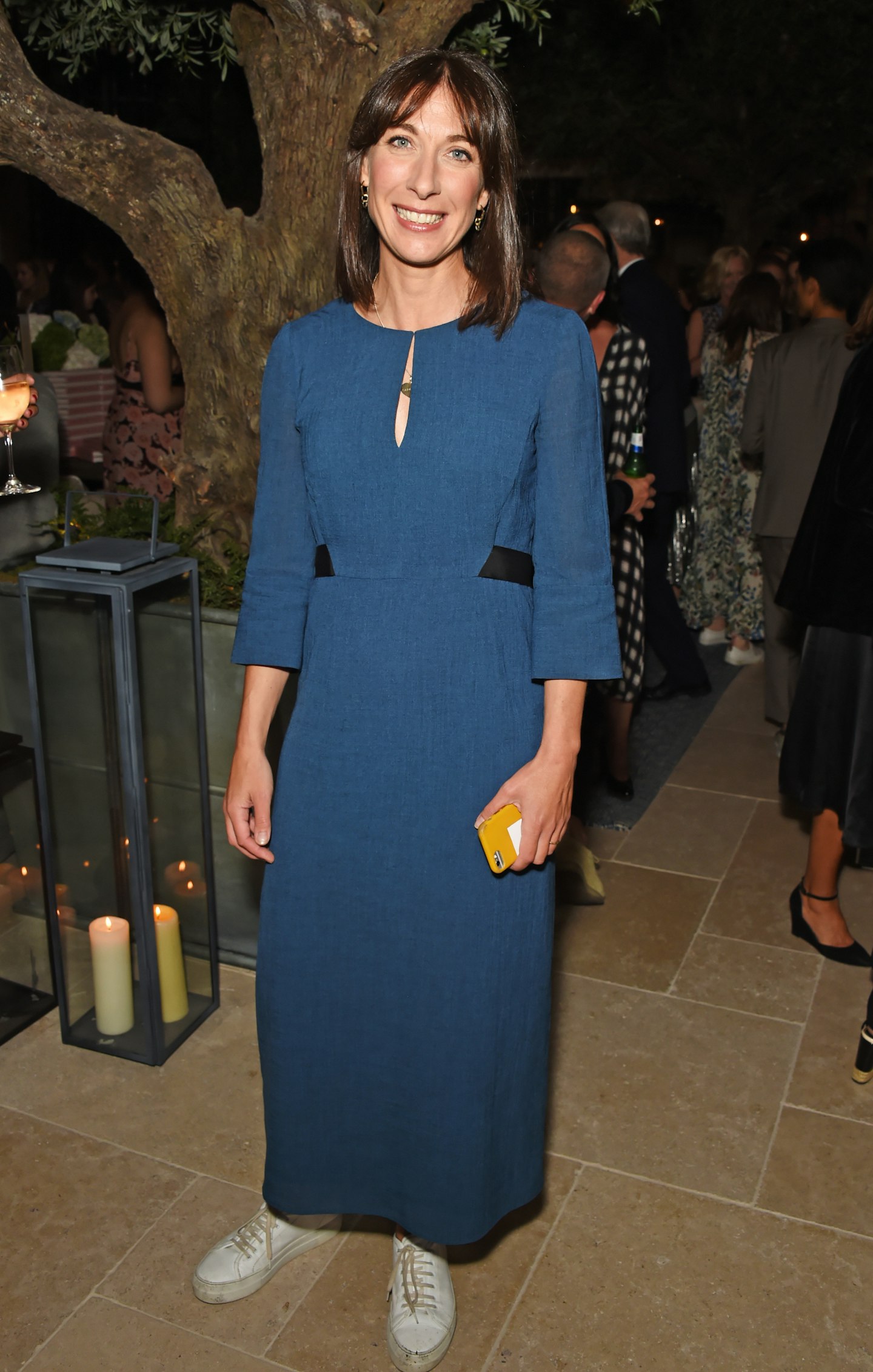 Cefinn founder Samantha Cameron: Absolutely. I'm always rushing from the school run to a meeting and then an event, so timing is essential. Cefinn's core collection is machine-washable, crease-resistant and mostly made from our signature Techni Voile fabric, which you can throw in the washing machine, hang up to dry and step into in the morning. We wanted to enable customers to look effortlessly polished, with no dry-cleaning, no ironing, no stress. My go-to outfit is our navy Isabel dress, £340, paired with a blazer and white trainers in summer and black leather boots in winter. You can just throw on the outfit, feel comfortable and look pulled together.
15. I've got an overnight business trip and want to travel light. What should I pack?
Dai prides itself on using 'smart' fabrics. Our pick for a one-night trip is the Cutting Edge blazer, £395, and Power Move trousers, £190, both made of a double-bonded jersey that is piling-resistant, quick-drying and has four-way stretch for extra comfort. AWAY's Carry-On suitcase, £225, is a favourite for short-haul travel, with its hidden laundry bag, ejectable battery to charge your phone and smart outer pocket.
SHOP: The best bits for a business trip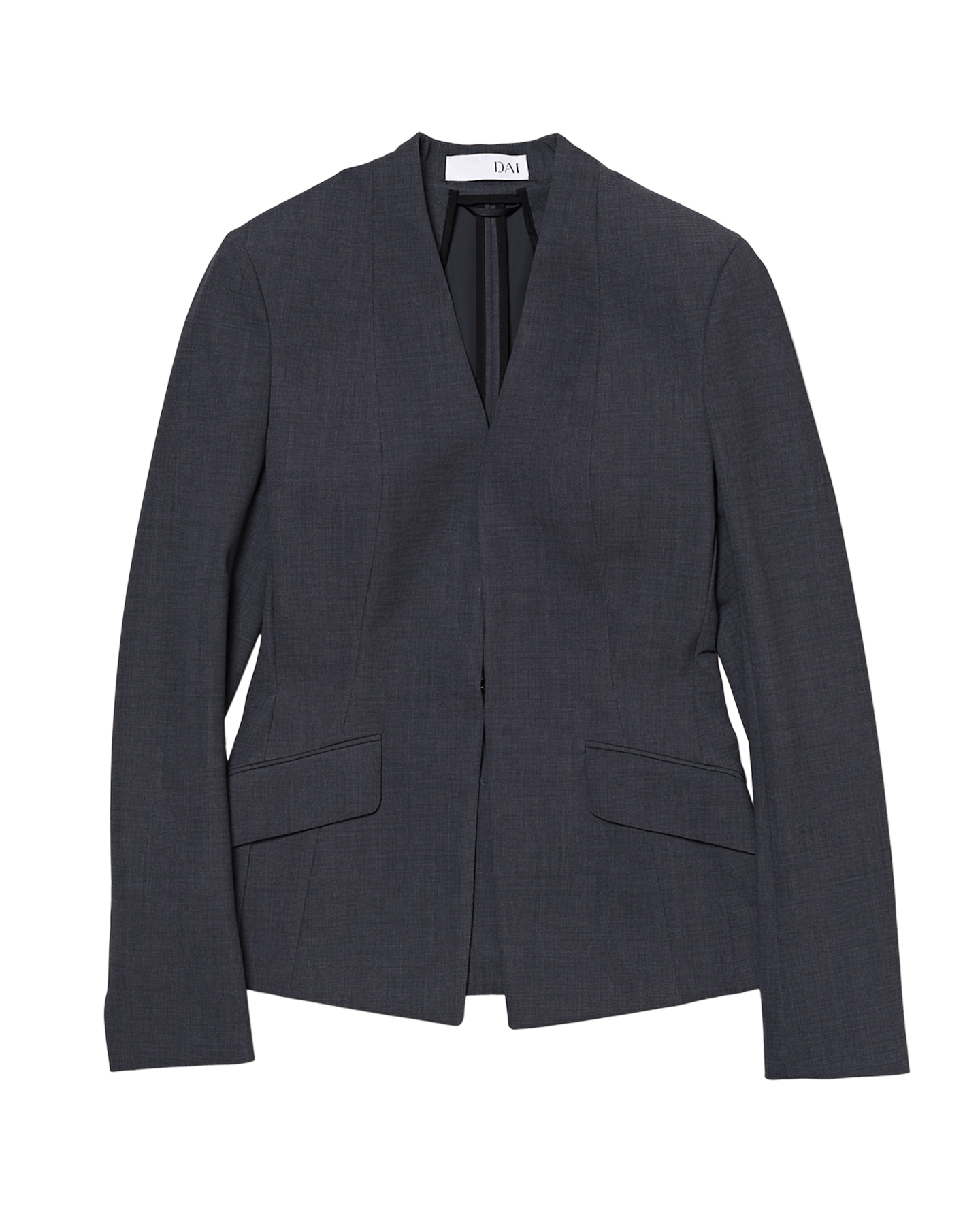 1 of 3
Dai, Cutting Edge Blazer, £395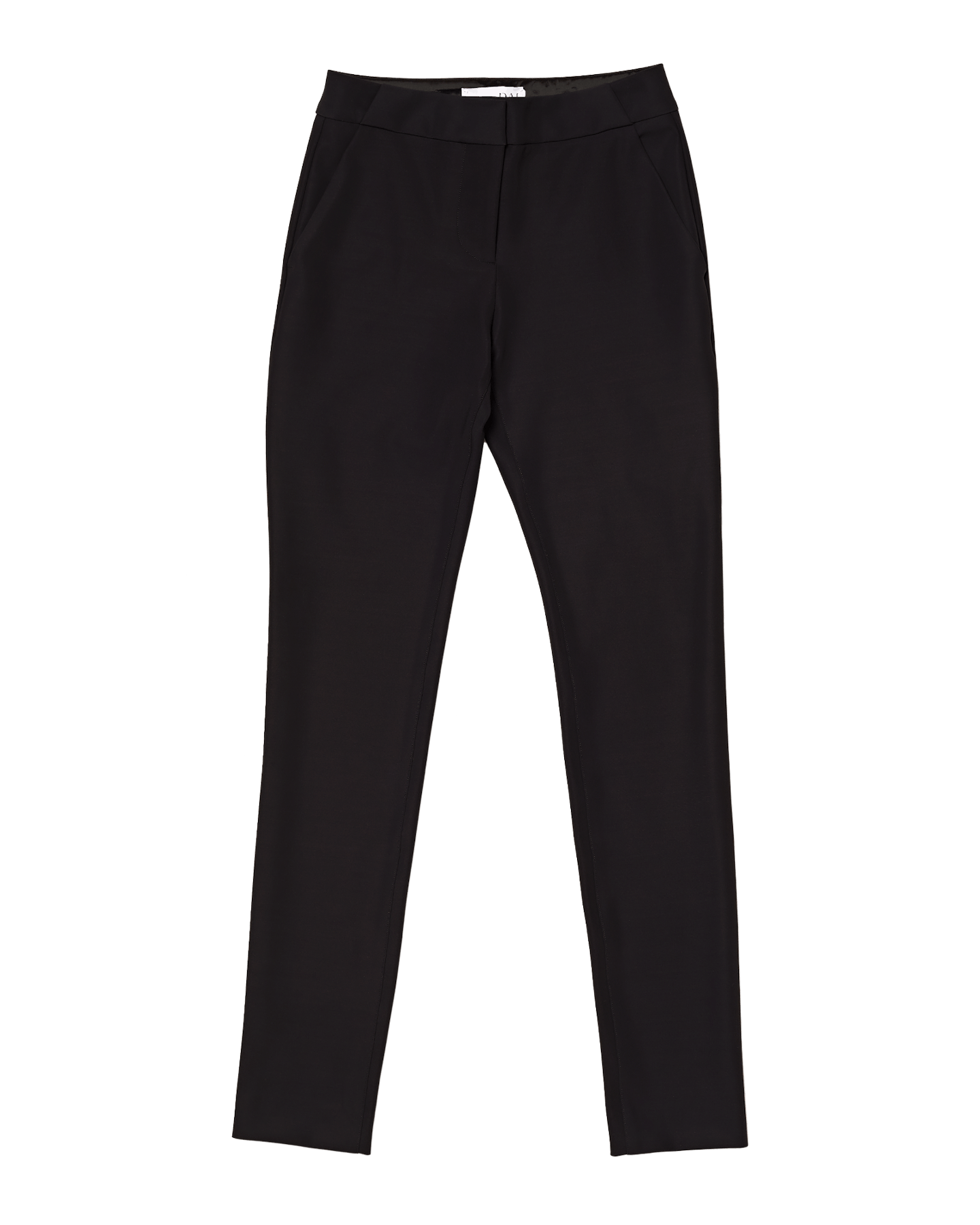 2 of 3
Dai, Power Move Trousers, £190
3 of 3
AWAY, The Bigger Carry-On With Pocket, £345