Naked dresses have undeniably taken the celebrity red carpets by storm, and this year alone offers a glimpse into the daring evolution of this style. From Dua Lipa's risqué diamante ensemble at the Barbie premiere to Ciara's captivating Vanity Fair after-party appearance and Emily Ratajkowski's sultry sheer black moment at the Cannes Film Festival - A-listers are pushing the boundaries like never before.
But in reality, naked dressing is far from a new trend. It can be traced back to none other than the legendary Cher, who made waves in the fashion world with her two barely-there Bob Mackie dresses at both the Met Gala in 1974 and the Oscars in 1988, forever altering the course of red carpet fashion.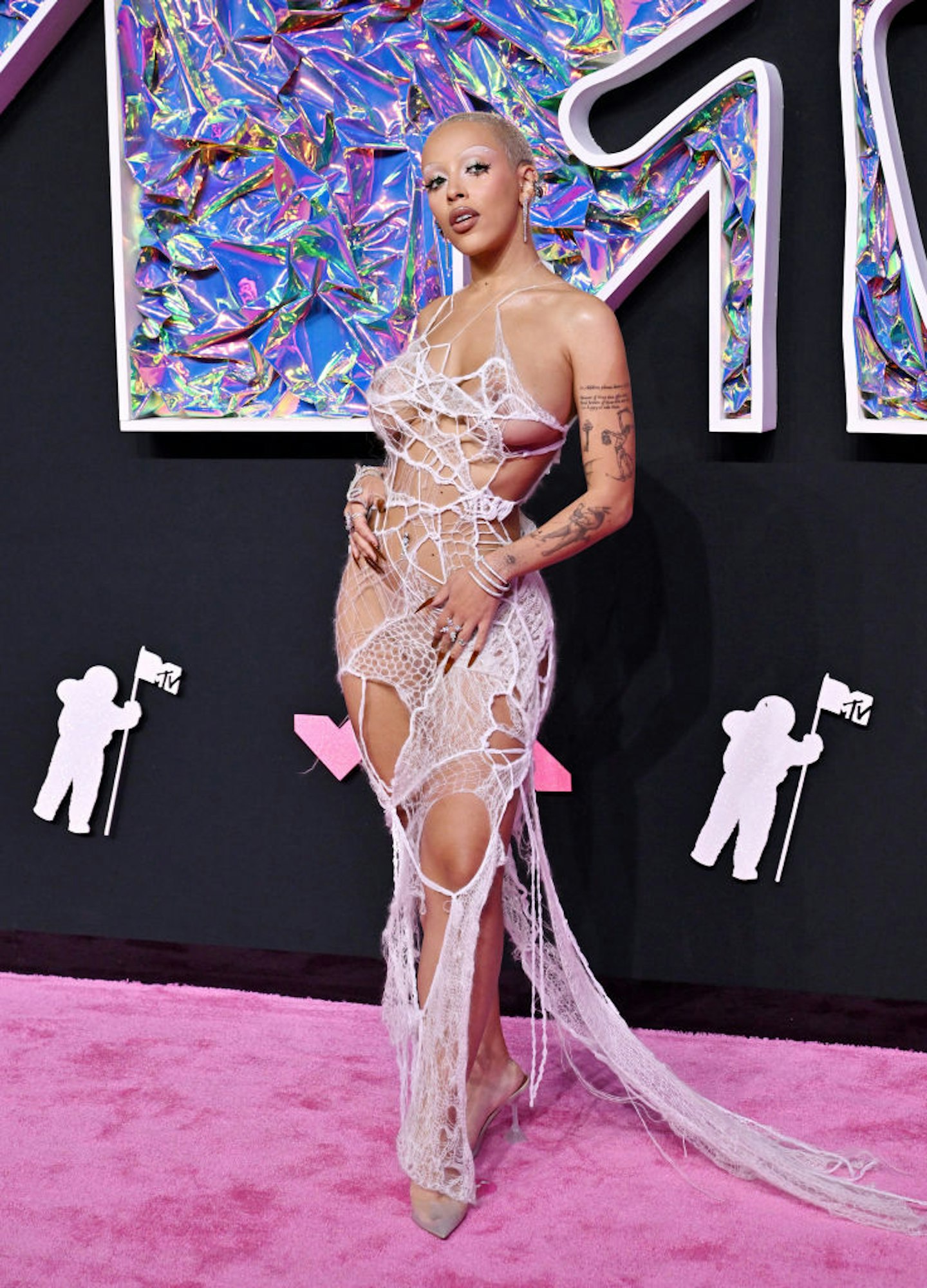 Now, the latest incarnation of this trend emerges - the cobweb dress, which involves slightly more material but still maintains a less is more mentality. And Doja Cat, known for her show-stopping red carpet appearances, did not disappoint last night. Stepping out in a barely, barely-there dress by Monse that could only be described as a delicate cobweb, it gave a nice nod to next month's Halloween spirit. She completed her look with stunning silver accessories, cementing her status as a fearless fashion icon.
Opting for a more played down take on the trend, Selena Gomez stepped out in a red Oscar de la Renta gown which had a similar cobweb effect while incorporating sparkles and vines. The fiery beaded halter-neck dress had a plunging neckline and a skirt made from flowers that cascaded, teamed with a thigh-high slit.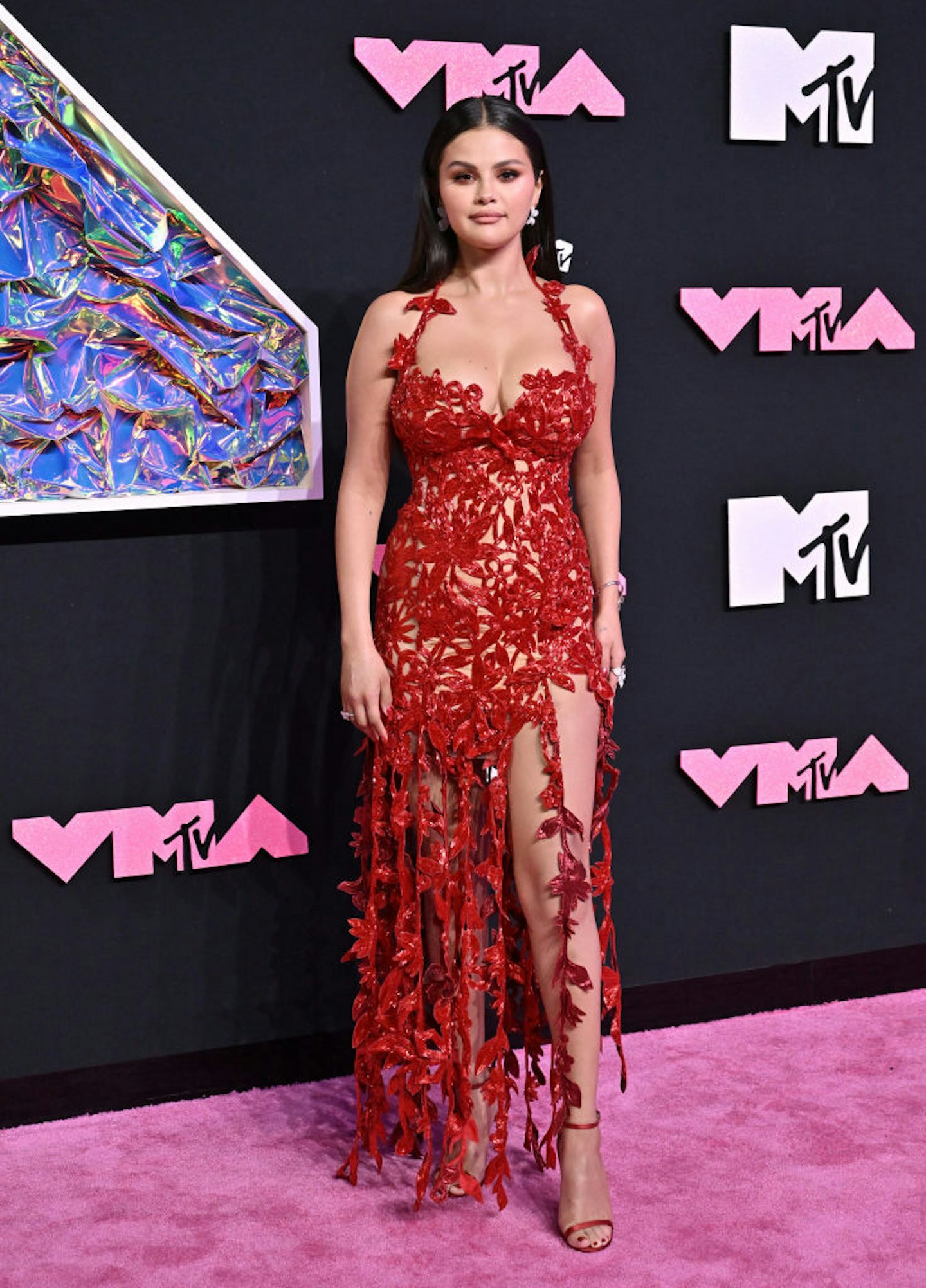 Naked, see through, and now enter cobwebs - this trend is certainty for those who dare. We predict spooky season will be filled with them.