Oh Claudia, how we love you. Host of hit TV show, The Traitors, Claudia Winkleman just walked the 2023 BAFTA Television Awards red-carpet in the ultimate smart-casual ensemble. Yes, that's right, Winkleman walked the red carpet wearing leggings and we loved it. Whilst the general consensus for the ceremony was either voluminous frothy gowns in rainbow bright shades - Clara Amfo's tangerine pleated gown was a particular highlight - or, monochromatic, slinky dresses, note AJ Odudu's cut-out white number, there's something to be said for opting for the classics.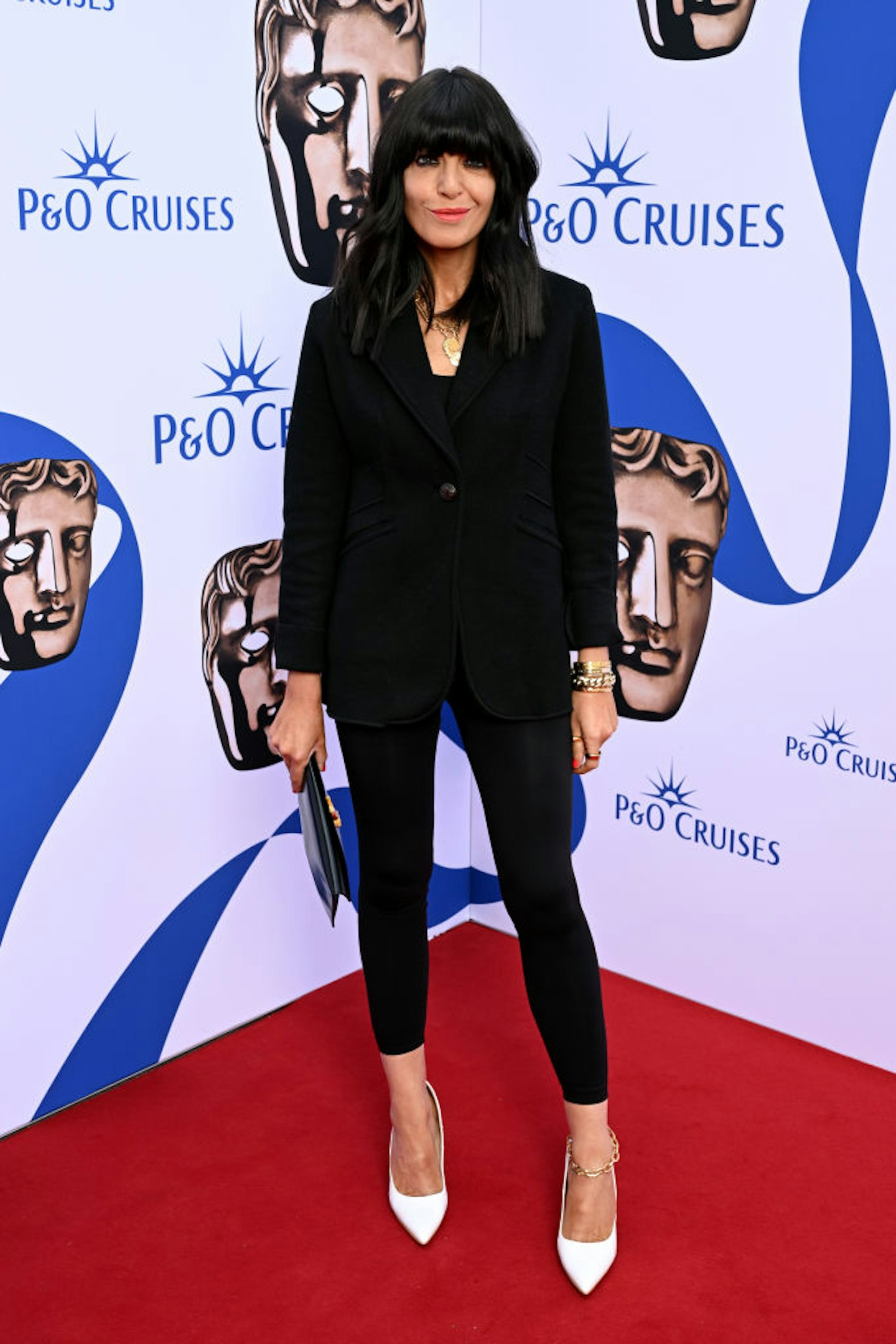 Got a black tie event straight after the gym? No problem, simply stay in your work-out gear - providing it includes a pair of classic black leggings - and pop on a blazer and heels. Simple. Sure, a grandiose gown will always be a show-stopper and as much as we love the frou-frou and finery, it's practicality and comfort that'll always win in our books. Connoisseur of the the oversized blazer and skinny jeans 'fit, Winkleman has proved the staying power of this go-to outfit, wearing variations time and time again. Of course, it was perfectly paired with her trademark eyelash-grazing fringe and smudgy eyeliner in classic Claudia fashion.
Amongst the gowns and the glamour, Winkleman's blazer-and-leggings combo won major sartorial brownie points, proving that opting for understated chic will always pay off.
Shop our favourite black leggings for your next black-tie event...