A T-shirt can say a thousand words, okay perhaps not a thousand, but it can certainly get a statement across. Remember Britney's iconic 'Dump Him' T-shirt from 2002? Of course you do. It, along with many others, has gone down in pop culture history and inspired many a fancy dress costume along the way.
But this trend isn't just reserved for '00s nostalgia moments. Kim Kardashian is the latest celeb to get in on the action. Stepping out in a cut-off tee, ripped wide-leg jeans and a pearl choker, the reality star revealed - with her chest - that she apparently 'loves nerds'. The shirt in question, actually happens to be a little vintage I Love Nerds T-shirt, a movie released back in 1984. Could she be showing her love for this cult comedy classic, or could this be a hint for any prospective partners? Only time will tell.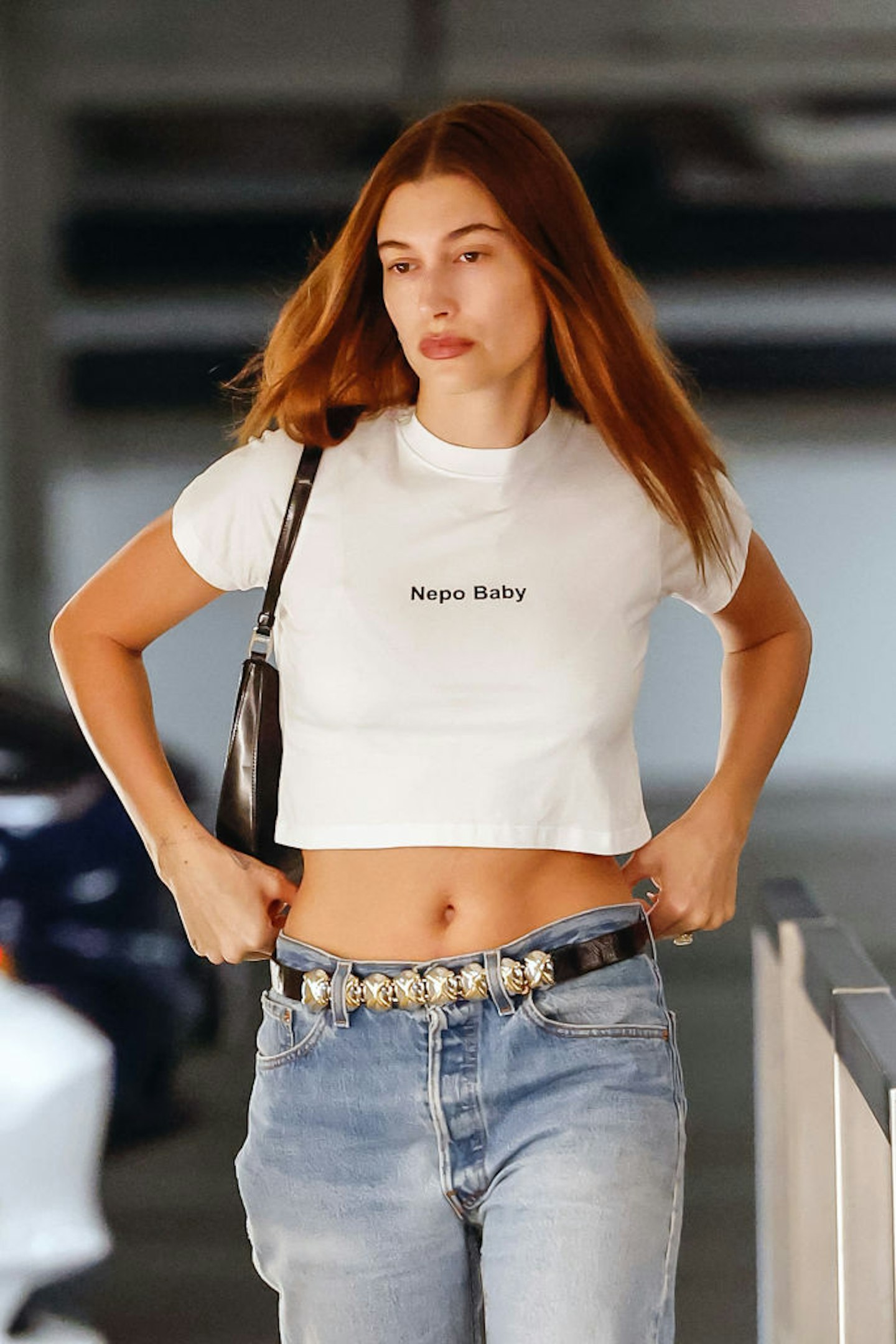 Nerds aside, this isn't the first time an A-lister let their tee do the talking. Remember when Hailey Bieber stepped out in a plain white T-shirt which read 'Nepo Baby' in the ultimate clap-back to the media storm that took over Hollywood? Or when Victoria Beckham wore a 'Fashion Stole My Smile' T-shirt, paired perfectly with trademark sunglasses and tailored trousers?
Whilst quiet luxury remains a firm favourite of the fashion world, we're ready for something that shouts a little louder. And what could be louder than a bold slogan emblazoned across one's front, a sartorial sandwich board if you will. You'll probably remember having a version of this back in the 2000s, mainly thanks to Tammy Girl and co, but these shouldn't just remain in wardrobes past. Now is the time to hop on board with the slogan T-shirt - and get whatever it is you're feeling off your chest.
Shop our favourite slogan T-shirts here...