Usually turning up to an event wearing the same dress as another guest (let alone two!) is the unedited definition of awkward. With the question of 'who wore it better' floating in the air, it's impossible to not size up the competition. Now imagine that scenario but at Prince Harry and Meghan Markle's royal wedding when the eyes of the international press are on you and editors are quick to size this up as a clickbait headline. Against the odds, Sara Parker Bowles - wife of Camilla's son Tom - and Peaky Blinders actress Charlotte Riley who's married to Tom Hardy - lucky lady -, as well as another guest, all managed to rise to the top of this wedding's best-dressed list. How you ask? Three words: The Vampire's Wife.
With jet black hair and an impish quality, model-turned-designer Susie Cave (née Bick) is the perfect spokeswoman for the label, which she founded in 2014 with business partner Alex Adamson. Like the music of her husband, Nick, there's a sense of drama and occasion to this sumptuous brand. He may have been nicknamed the 'Prince of darkness', but her clothes are sumptuous with ruffles and puff-sleeves crafted out of glitzy fabrics like woven silk and ditsy prints. There's a surprising sexiness to these Little House on the Prairie dresses, which may explain why they've become a red carpet favourite.
Other than the royal wedding triplets, the likes of Thandie Newton, Chloe Grace Moretz, Sienna Miller, Alexa Chung and Maggie Gyllenhaal are all fans of the brand. Most recently, Killing Eve star gave the brand her seal of approval when attending the The Royal Television Society Programme Awards.
Check out these celebrities in Vampire's Wife:
SEE: The Vampire's Wife's Celebrity Fans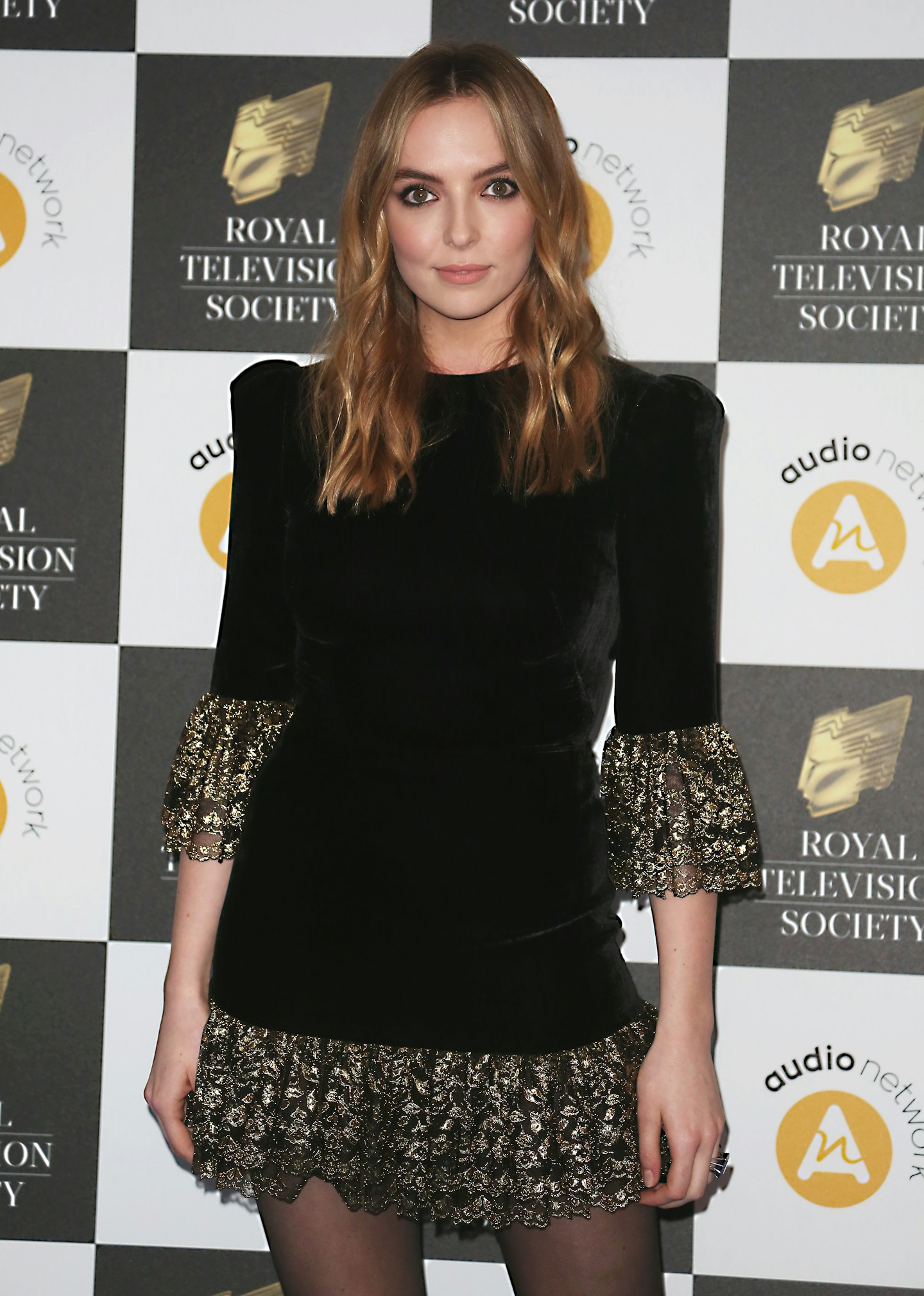 1 of 13
Jodie Comer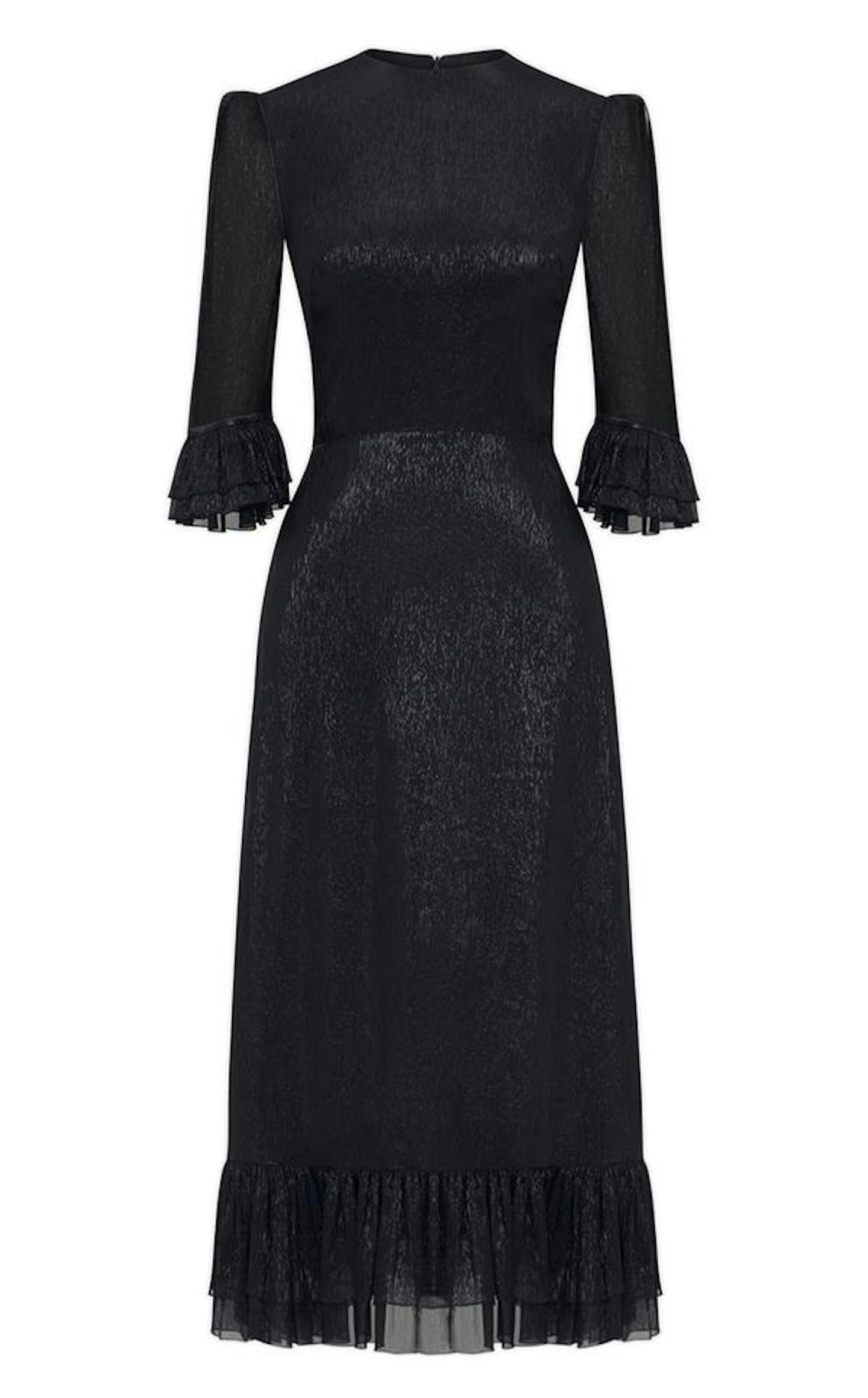 2 of 13
The Vampire's Wife, The Falconetti Dress, £1,595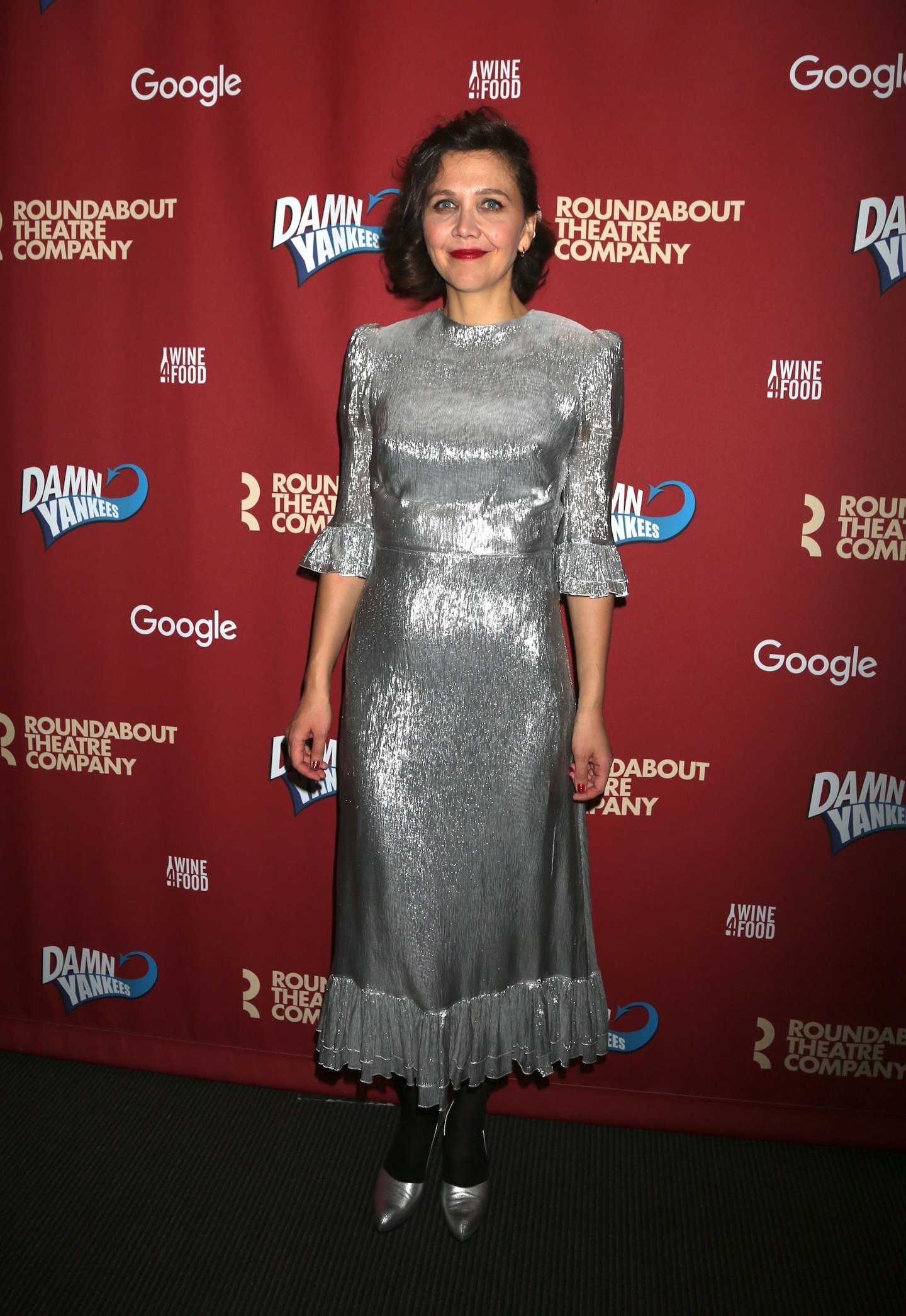 3 of 13
Maggie Gyllenhaal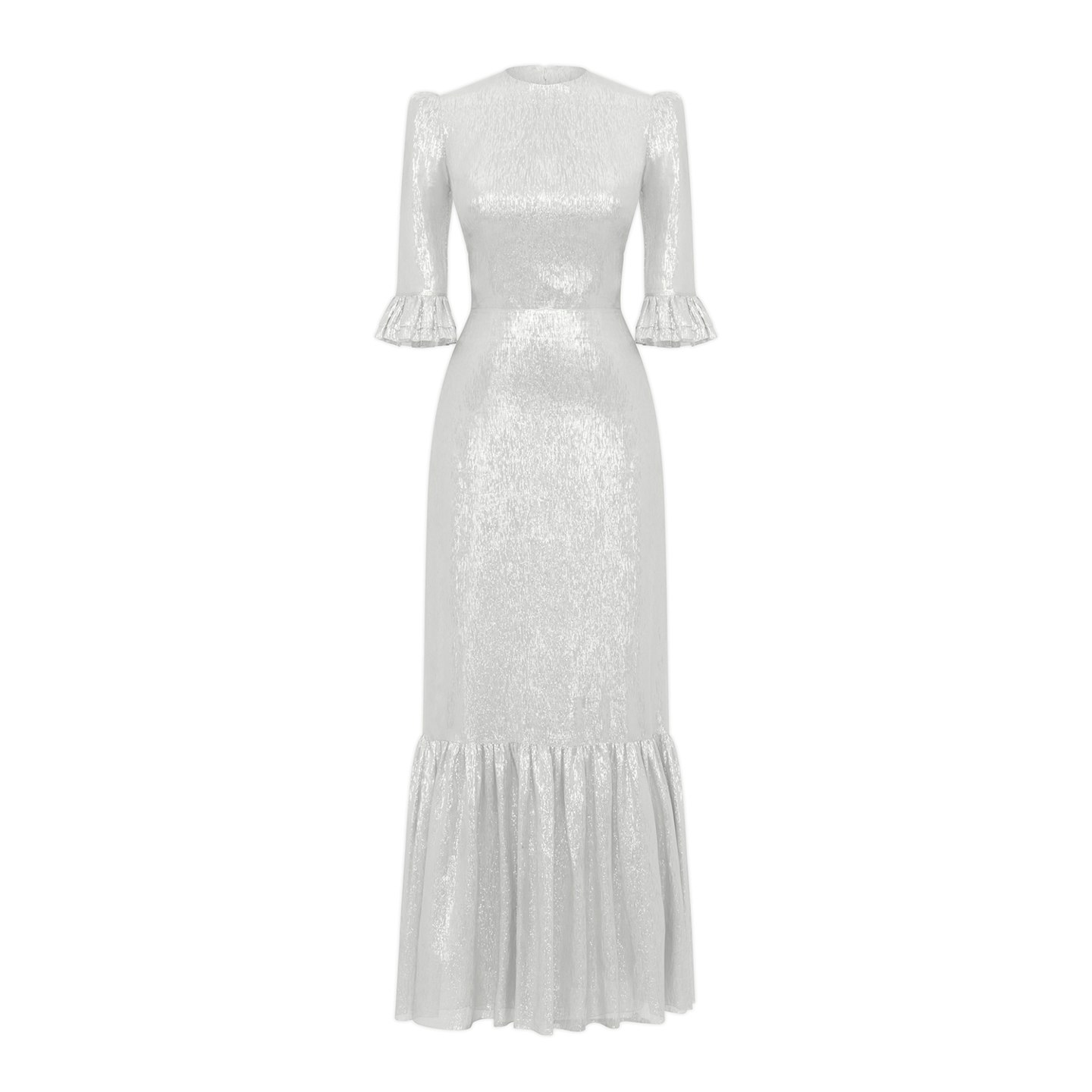 4 of 13
The Vampire's Wife, Silver Metallic Festival Dress, £1,765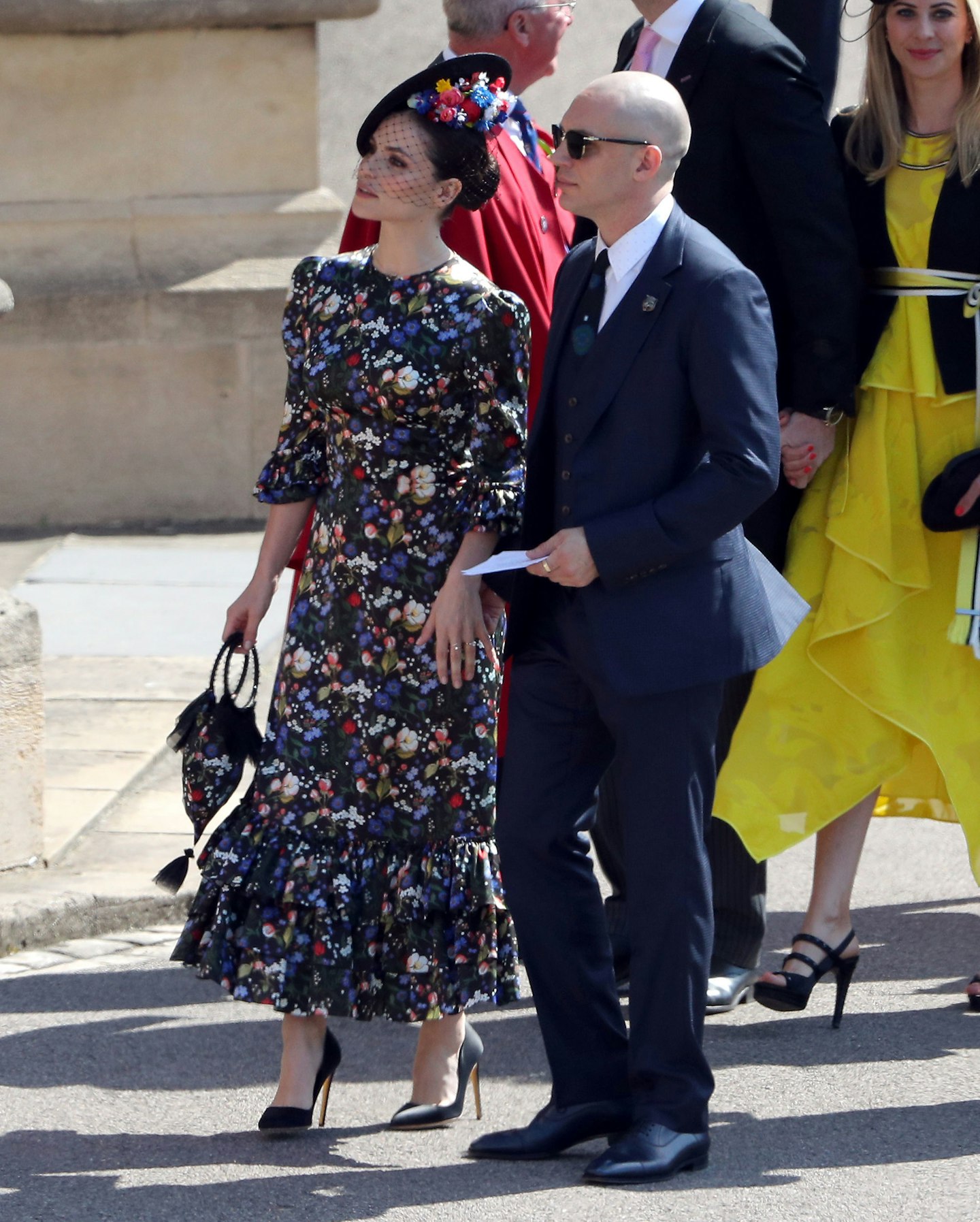 5 of 13
Charlotte Riley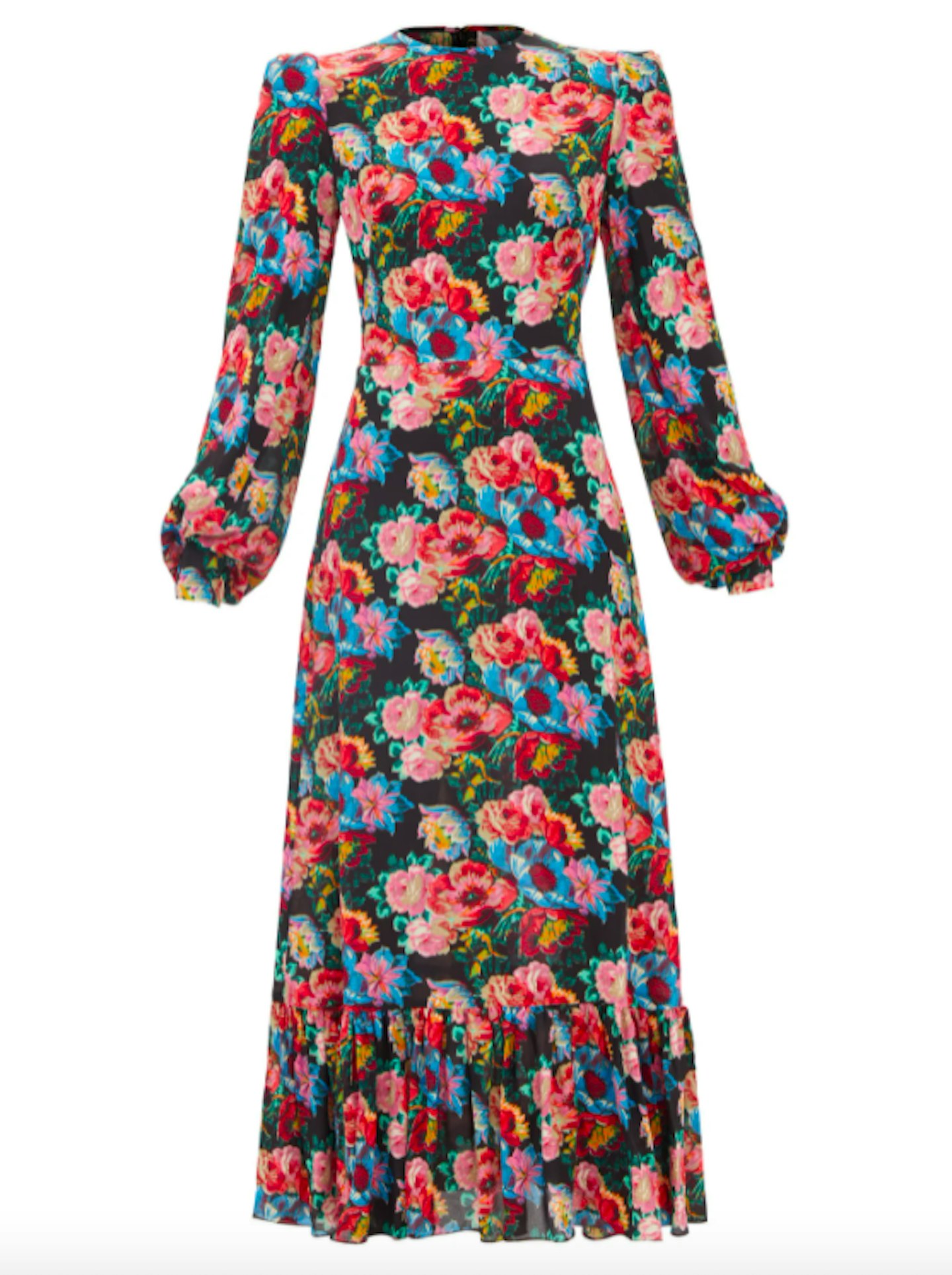 6 of 13
The Vampire's Wife, The Villanelle Floral-Print Crepe Dress, £730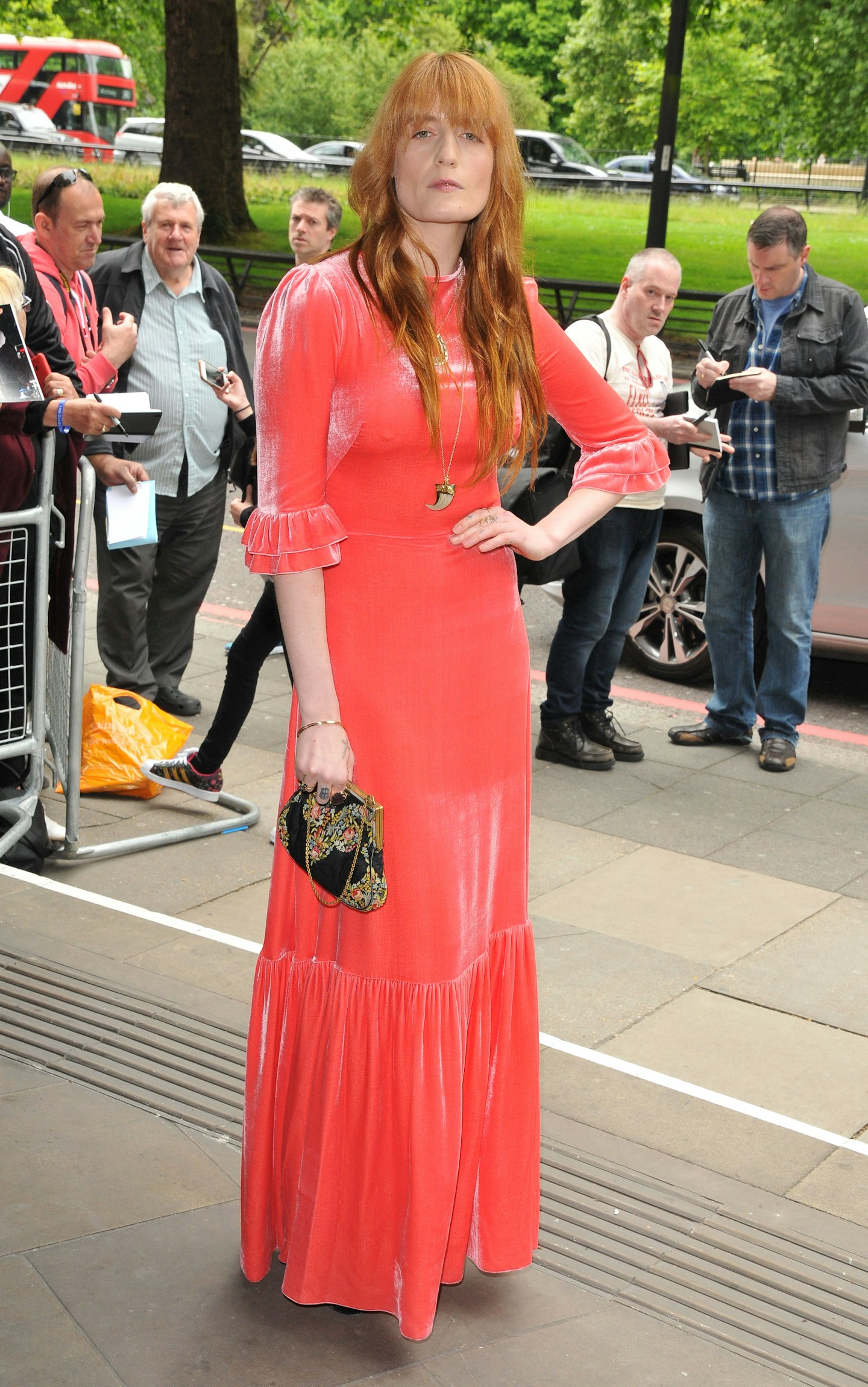 7 of 13
Florence Welch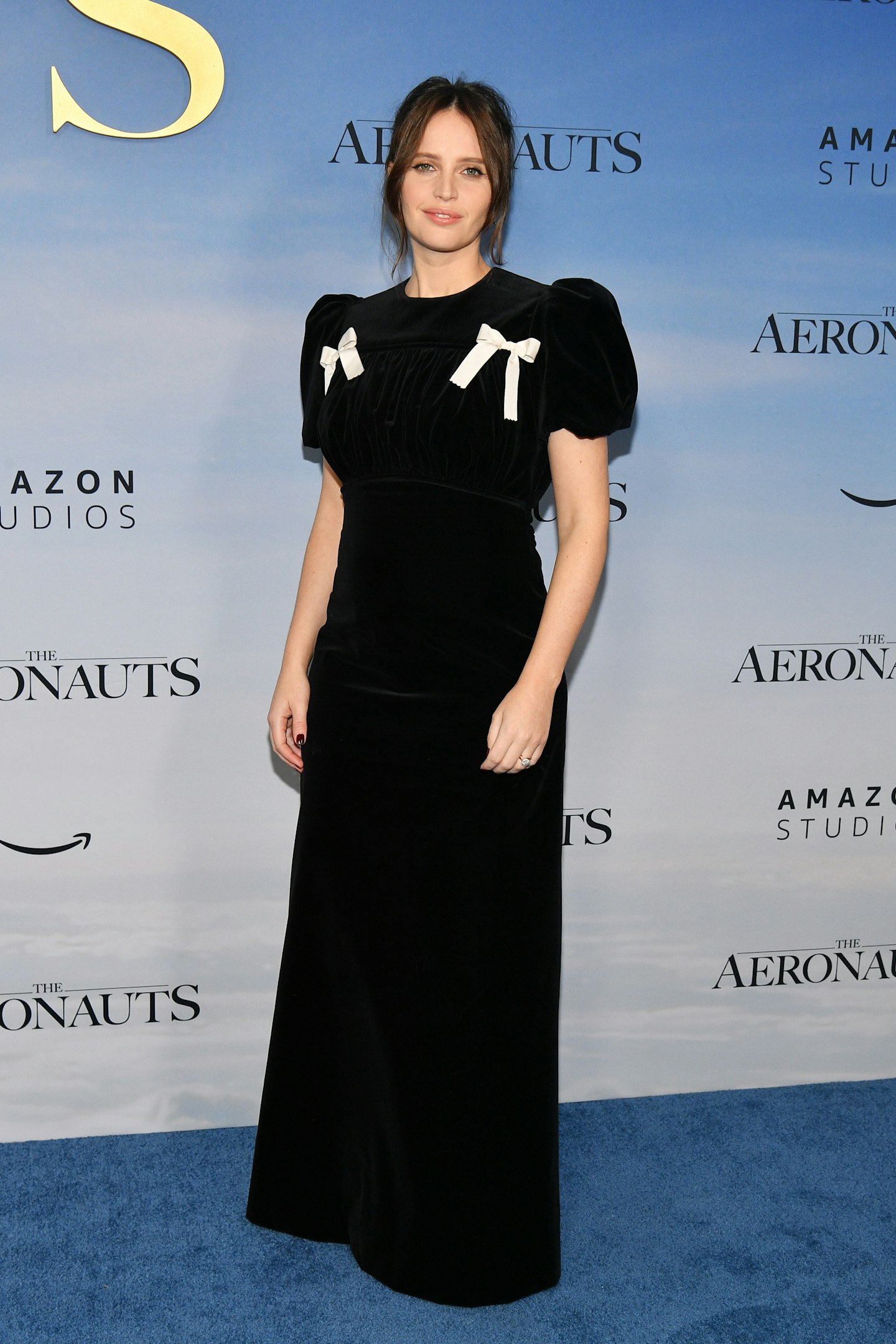 8 of 13
Felicity Jones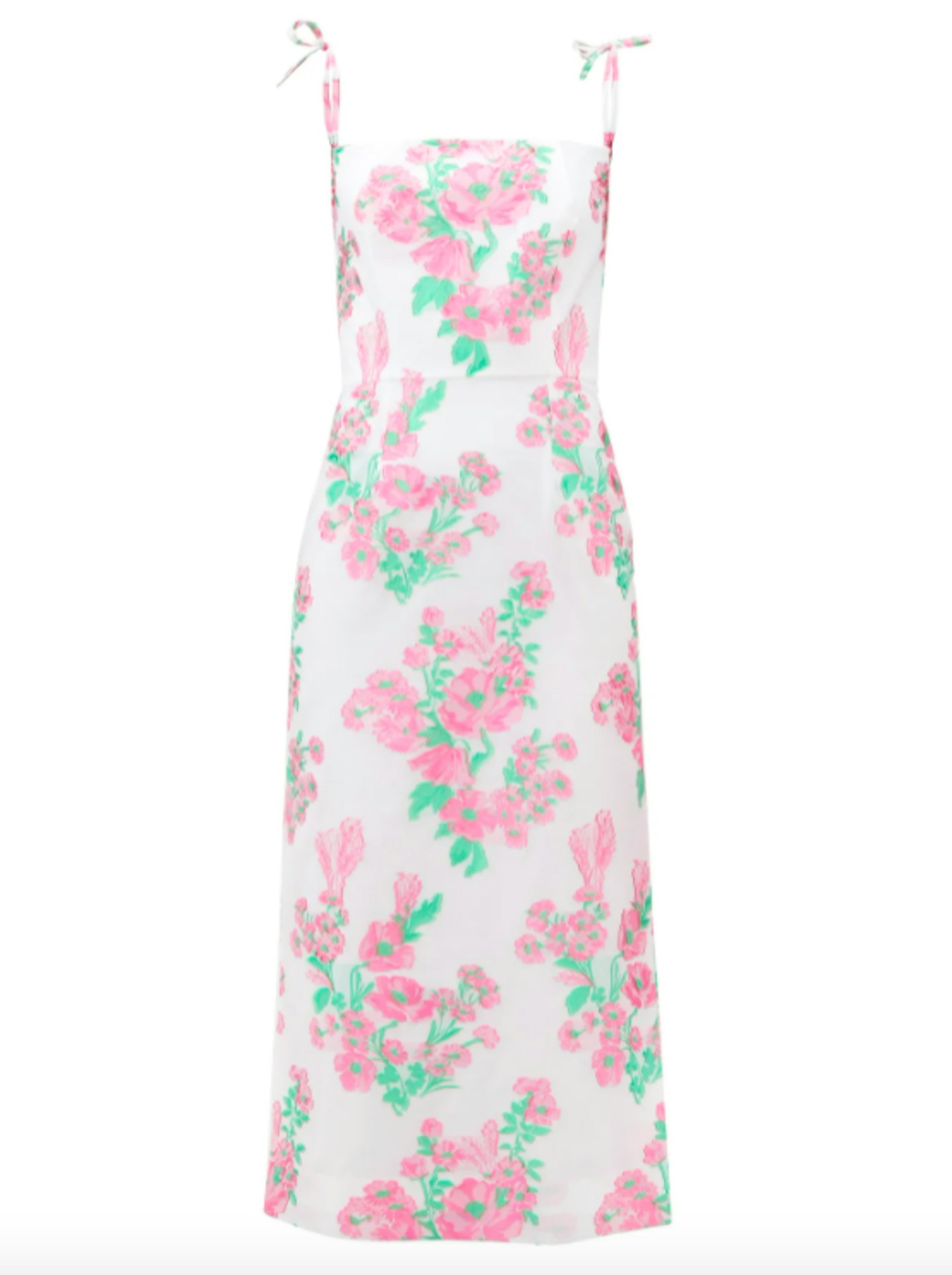 9 of 13
The Vampire's Wife, The Night Garden Floral-Appliqué Midi Dress, £1,495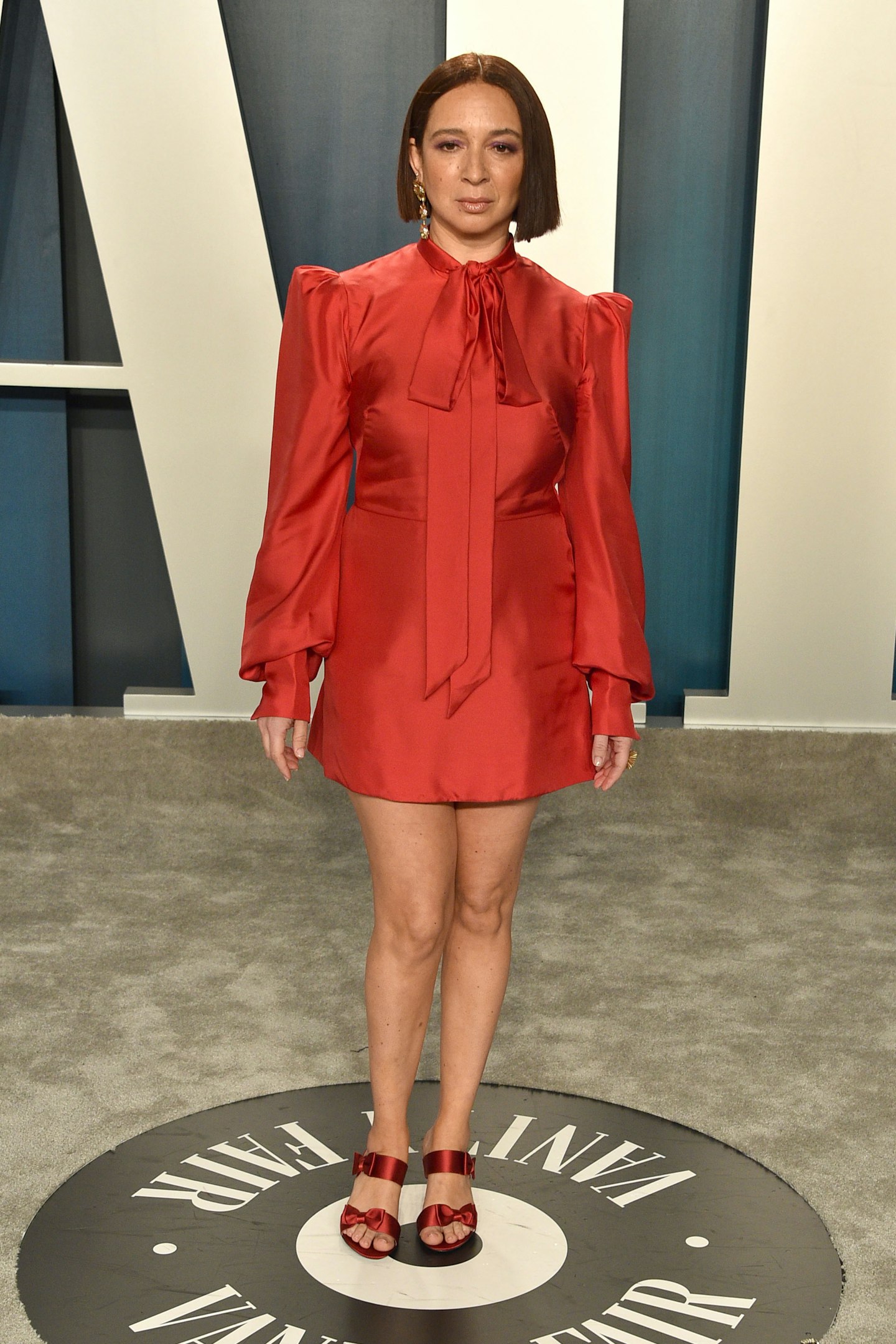 10 of 13
Maya Rudolph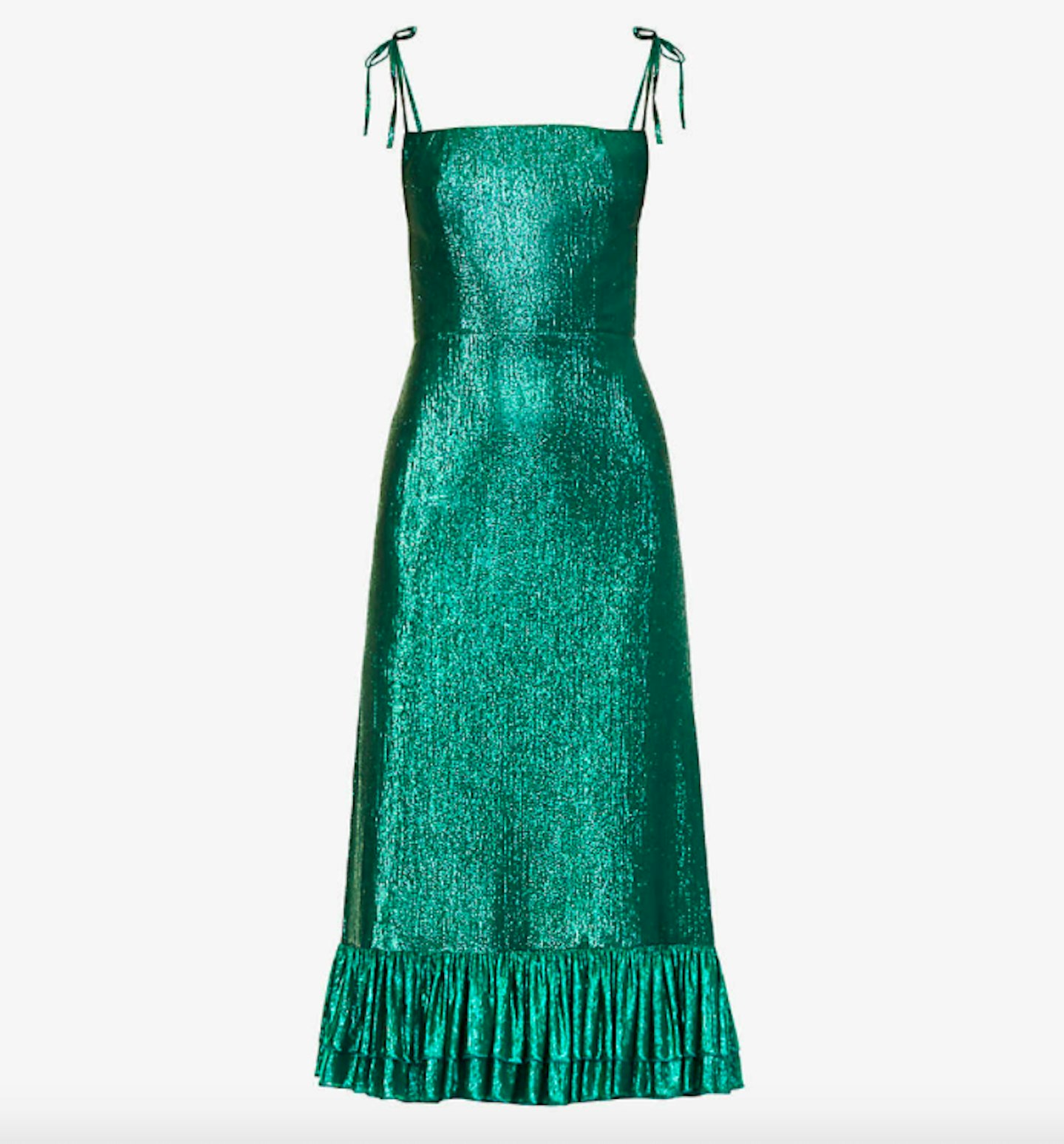 11 of 13
The Vampire's Wife, Midnight Garden Metallic Wool-Blend Midi Dress, £1,495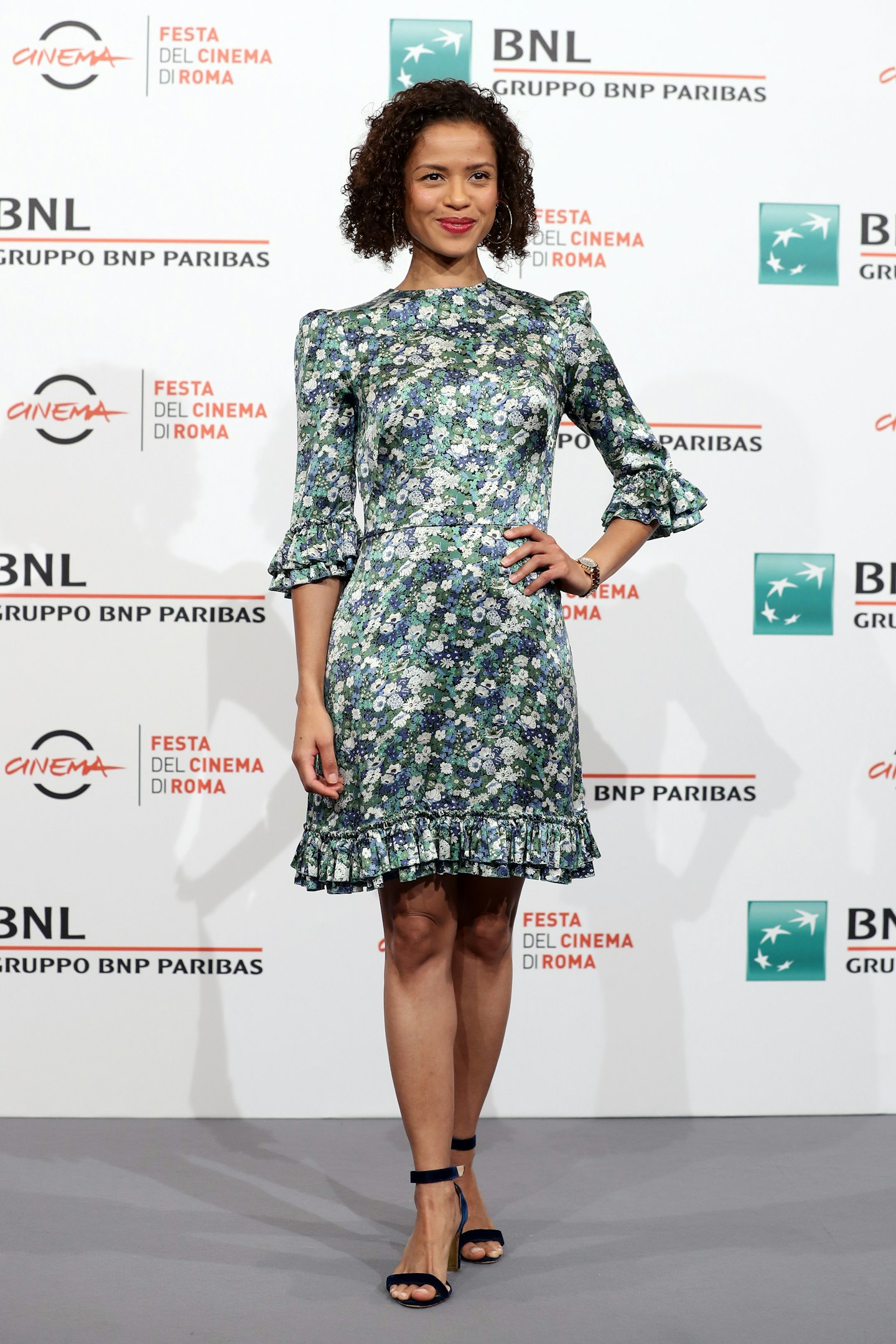 12 of 13
Gugu Mbatha-Raw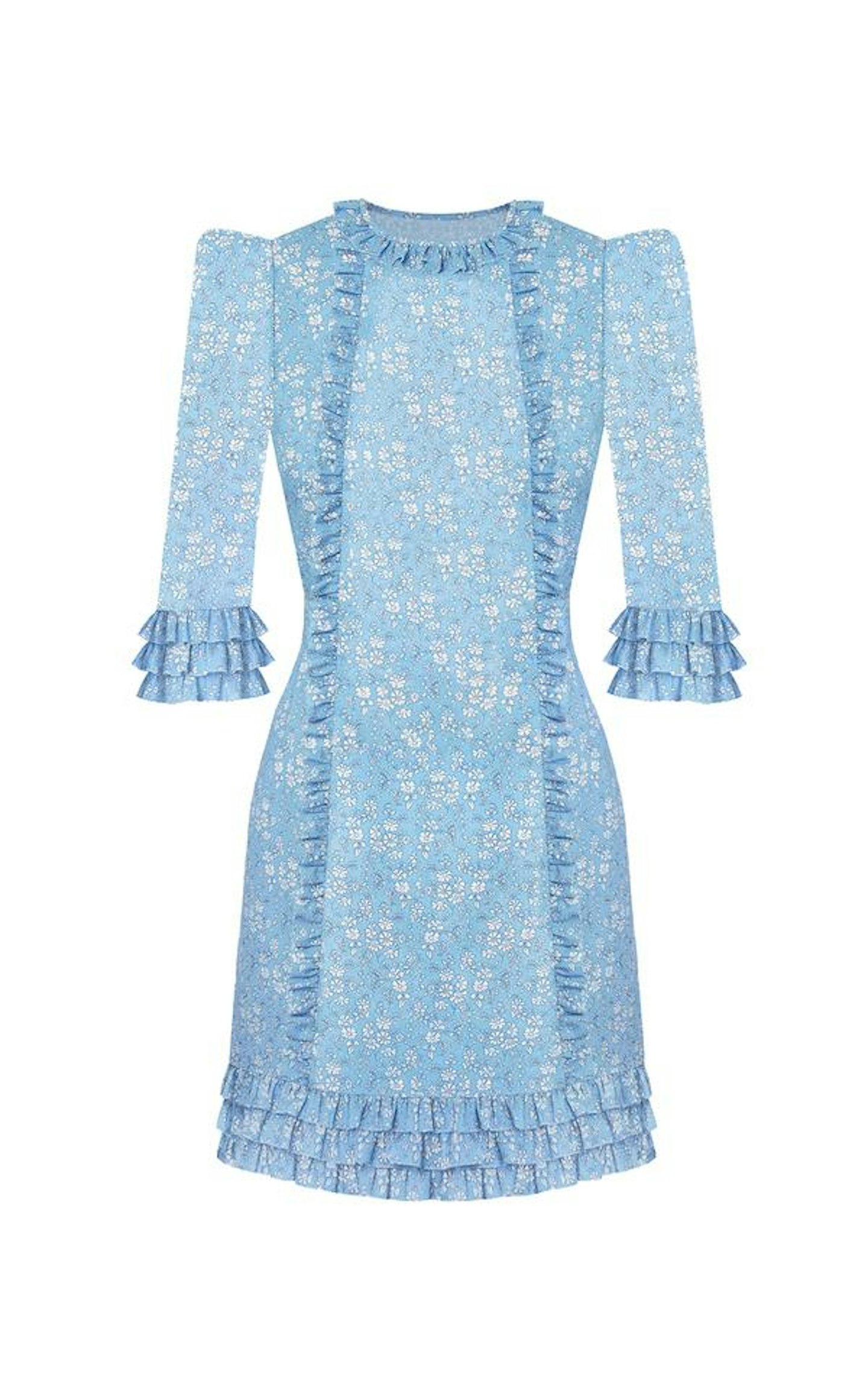 13 of 13
The Vampire's Wife, The Mini Cate Dress, £615
Loved by women with varying personal styles, there's clearly something about the label that appeals across the board. Laura Antonia Jordan, Grazia's fashion news and features editor, believes their flattering cut suits many body types. Cave's instinct for cut, colour and trends may have been honed during her modelling career, but the designer's said it really tracks back to her grandmother who taught her to sew when she was 11-years-old. That said, her exposure at age 14 to photographers like Steven Meisel and David Bailey couldn't have hurt.
The label may have started as a commission-based project for close friends (like Daisy Lowe) but Cave talks of it as a lifeline when her son, Arthur, tragically died aged 15. Looking at the joyful, prim and unabashedly girly aesthetic only the brand's moniker hints that there's something more complex peddling beneath the surface. 'The clothes have a lightness, which is sometimes the opposite of how I feel personally, so it's a very creative thing for me.' She told Matchesfashion.com, 'I get really lost when I'm designing, time just flies by. It's actually an absolute gift because the worst thing happened to me. I channel any positive energy I can into creating clothes and I really love it.'
As the midi dress and ruffle trends continue to roll into the summer months - met gleefully by Coach and Zimmerman -The Vampire Wife's twist on this flouncy fashion is the zenith of spring summer 2018.