Every outfit Meghan Markle wears is examined within an inch of its life.
Just seconds after she's been papped, the names of the brands she's wearing have been discovered, the items tracked down, and every seam scrutinised – all before she's even had a chance to wear the shoes in.
One body positive blogger is taking our Meghan fashion obsession a step further, and recreating some of Markle's best looks.
New Yorker Katie Sturino started her blog the12ishstyle.com 'to introduce girls like her who wear sizes 12-18 to fashion forward brands across extended and plus sizes' according to her site.
And she looks incredible while doing what she calls 'supersizing the look'.
Katie Sturino x Meghan Markle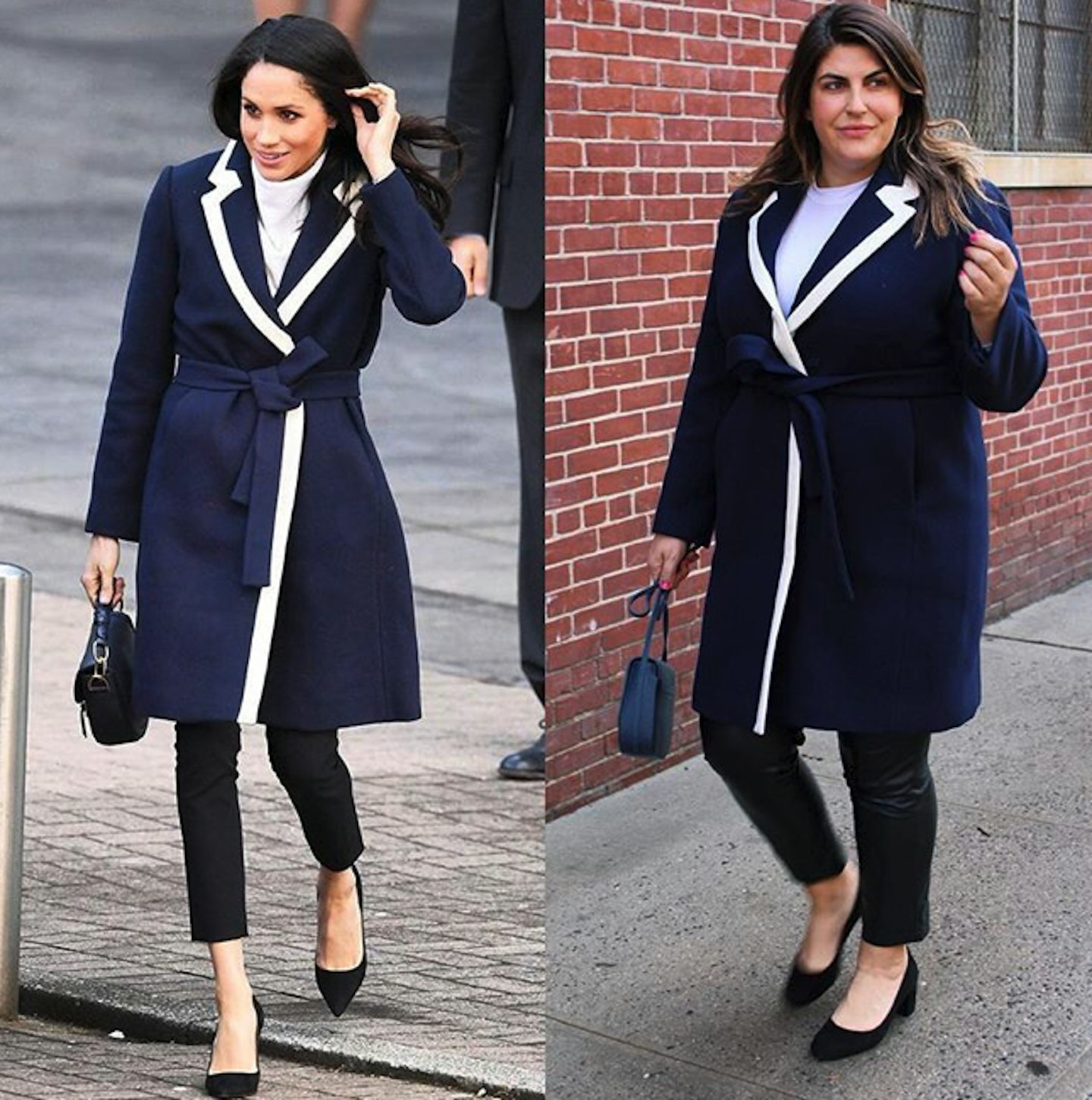 1 of 5
Meghan Katie outfit
Remember that time Markle wore a navy blue J Crew wrap coat, white All Saints jumper and black Alexander Wang trousers for a trip to Birmingham?Well Sturino copied the look perfectly in the same coat and a plain white top.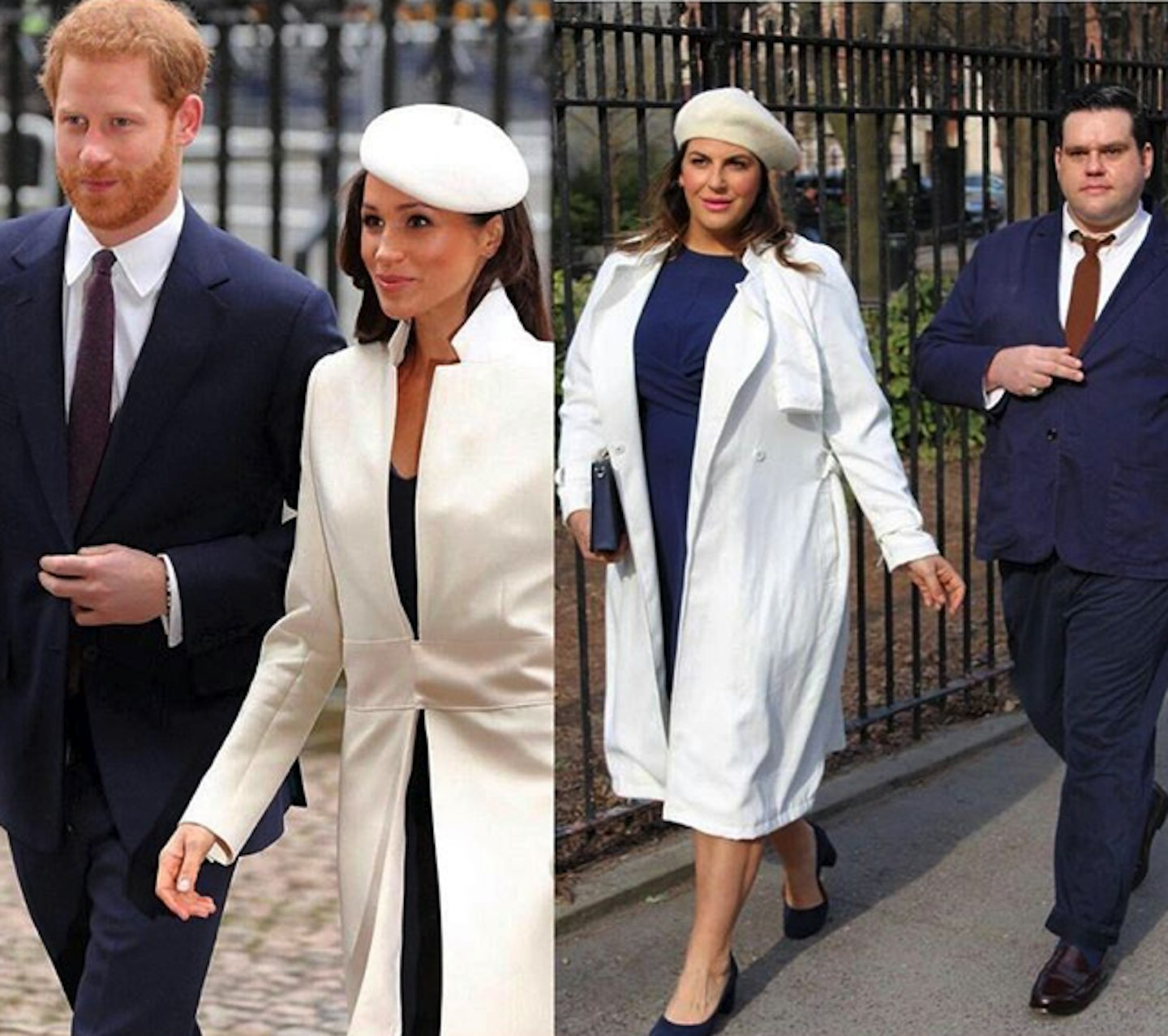 2 of 5
Meghan Katie commonwealth outfit
Another Meg favourite is her Commonwealth Day outfit (you know the one with the matching white Amanda Wakeley coat and hat?) which Sturino copied with an ASOS beret, Rachel Roy coat and Margaux heels.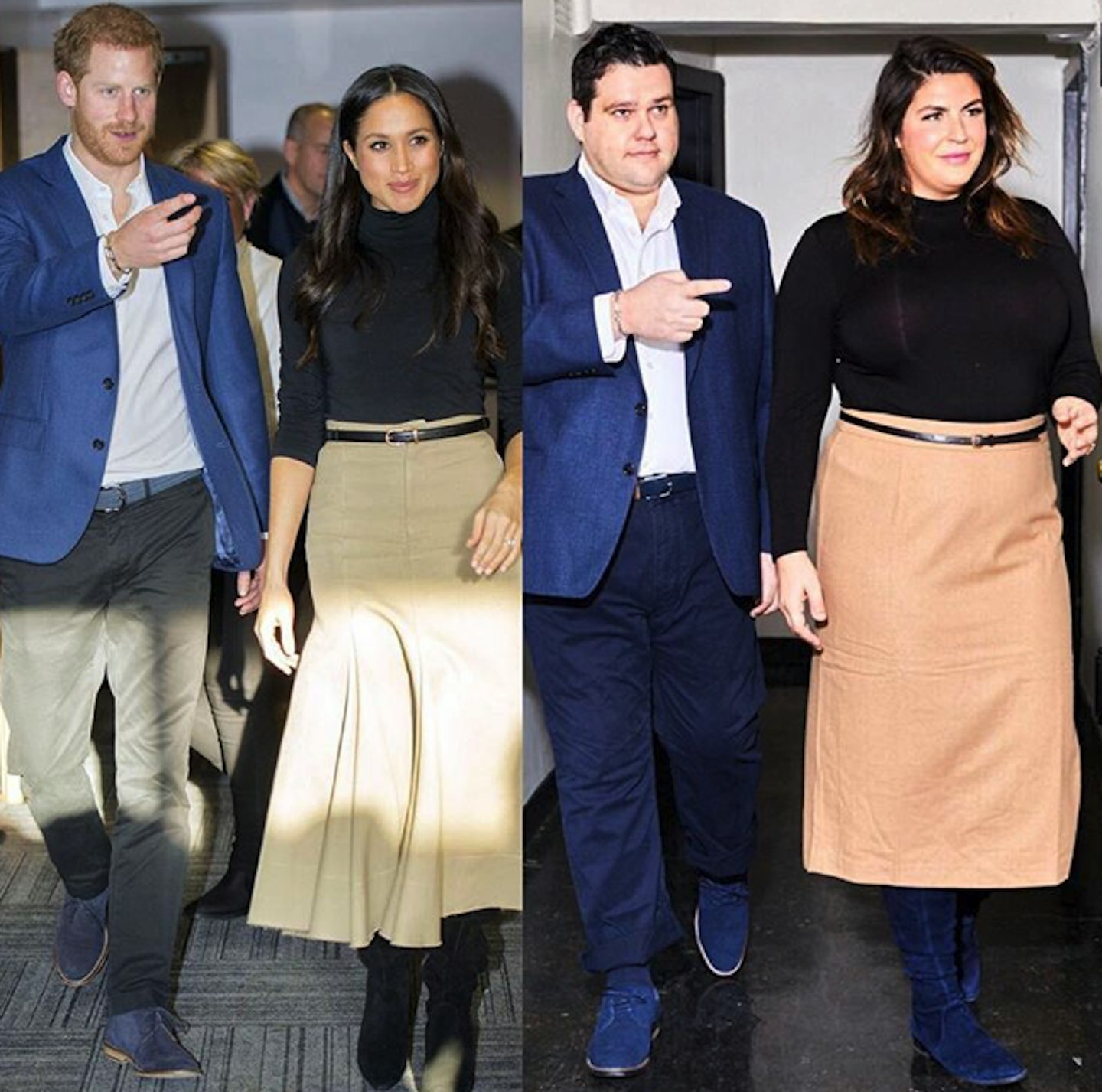 3 of 5
Meghan Katie Nottingham outfit
Sturino even brings her boyfriend Ryan Dziadul, who is also a style blogger, in to model as a brunette Prince Harry for a couple of shots. Couple goals indeed.Here the pair recreate Markle's first official royal engagement look in Nottingham, Meghan wore a Joseph midi skirt and Kurt Geiger boots with a black polo neck, Sturino wears a TUXE body suit, a skirt from Amazon and Stuart Weitzman boots.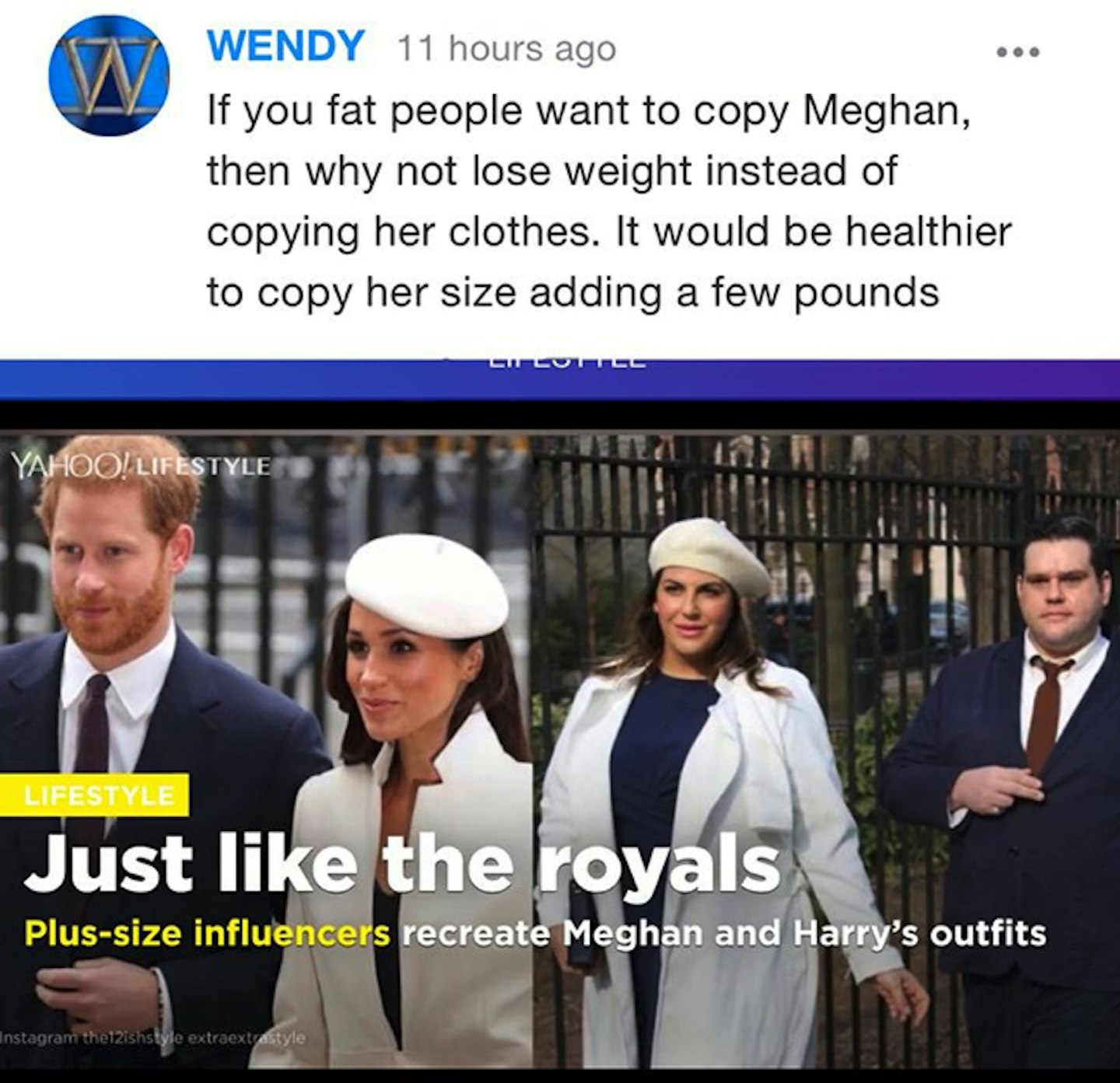 4 of 5
Meghan Katie trolling
Unfortunately not everyone is a fan of Sturino's incredible style and body positive message, the blogger posted some of the not-so-positive comments she's received about her supersize series.'If you fat people want to copy Meghan, then why not lose weight instead of copying her clothes,' wrote one person.But Sturino doesn't seem fazed by the trolls, starting off her caption with a great Michelle Obama quote; 'When they go low... My Meghan Markle #supersizethelook series with @extraextrastyle has been getting a lot of love recently, but not everyone sees it as a good thing. It always shocks me how far we have to go to change people's minds about body acceptance.'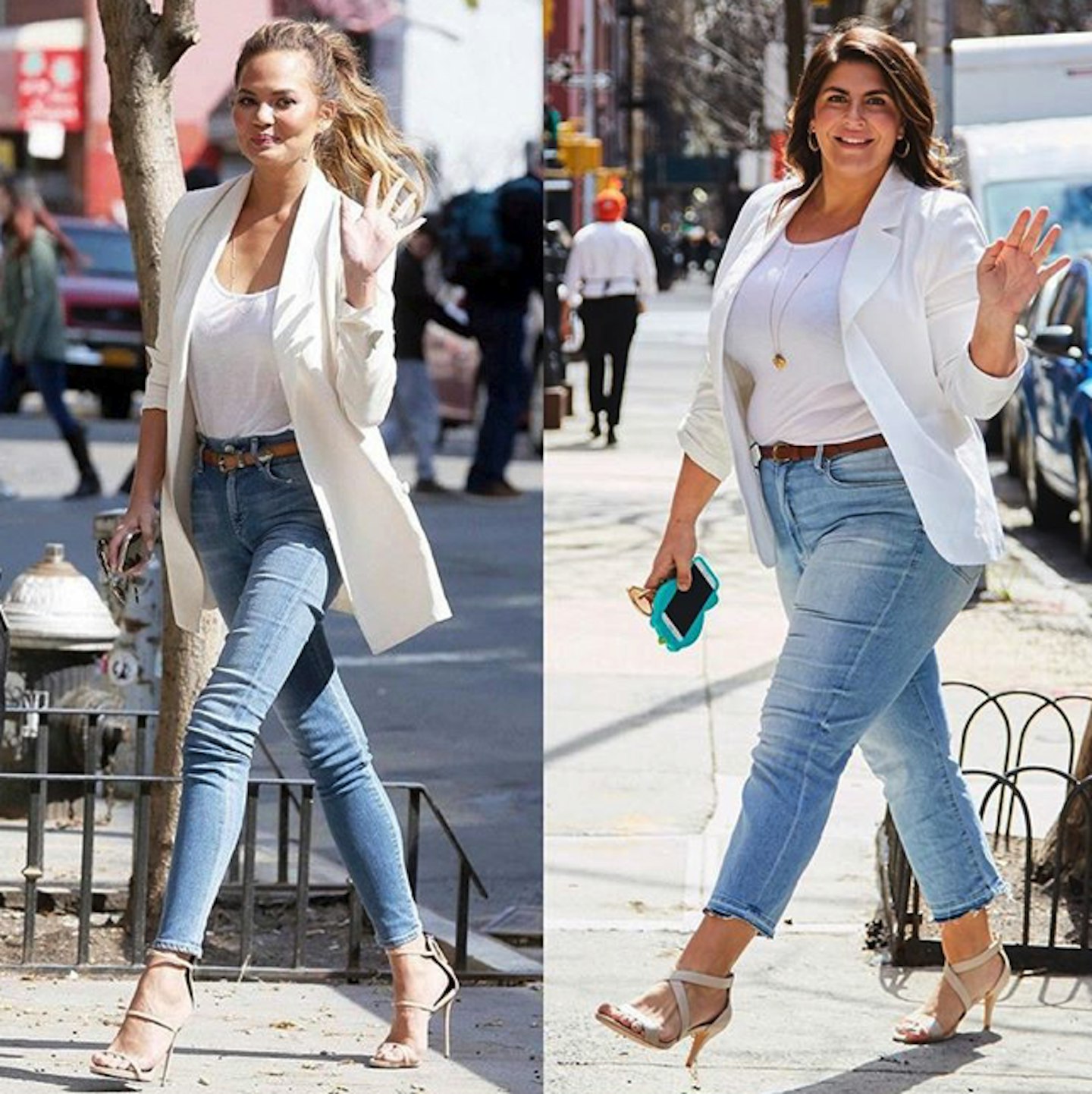 5 of 5
Katie Chrissy
As well as several of Meghan's best looks, she's also copied Chrissy Teigen, Kate Bosworth and Hailey Baldwin.
We can't wait to see her next look.
WATCH NOW: All About Meghan Markle
NOW READ: Meghan Markle's Best Fashion Moments
SEE: Meghan Markle's Best Fashion Moments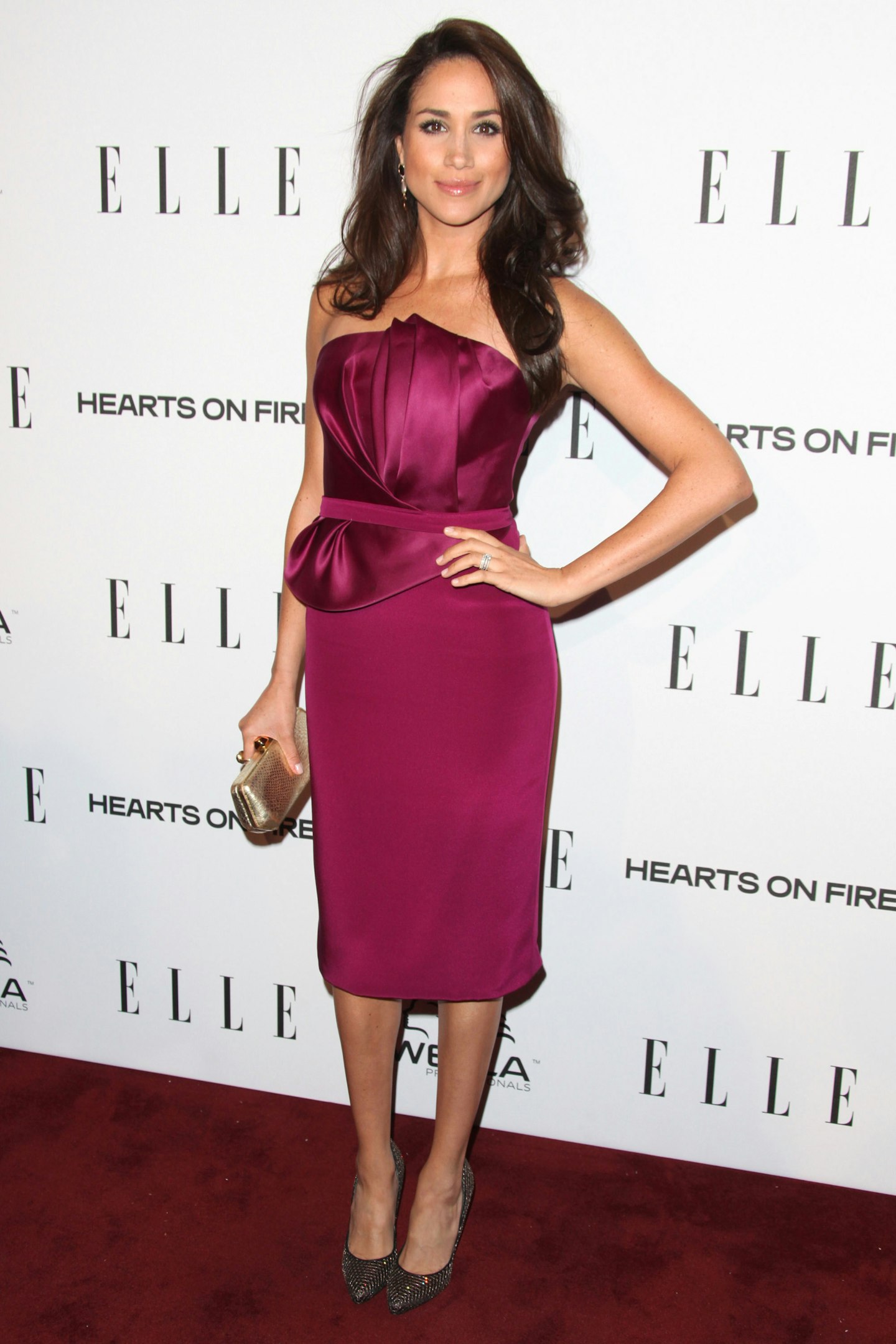 1 of 20
Meghan Markle wears a strapless magenta gown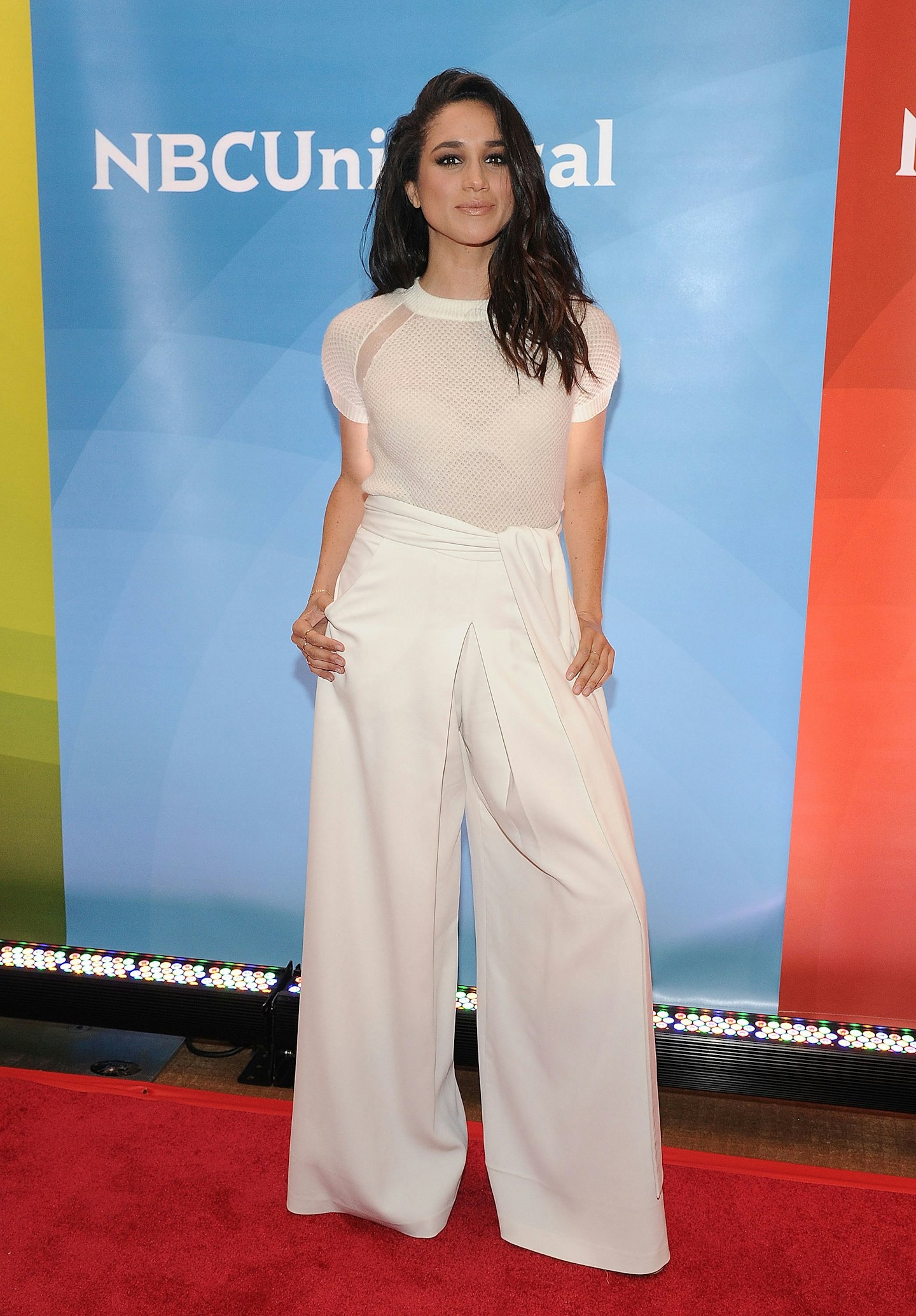 2 of 20
Meghan Markle wear an all white ensemble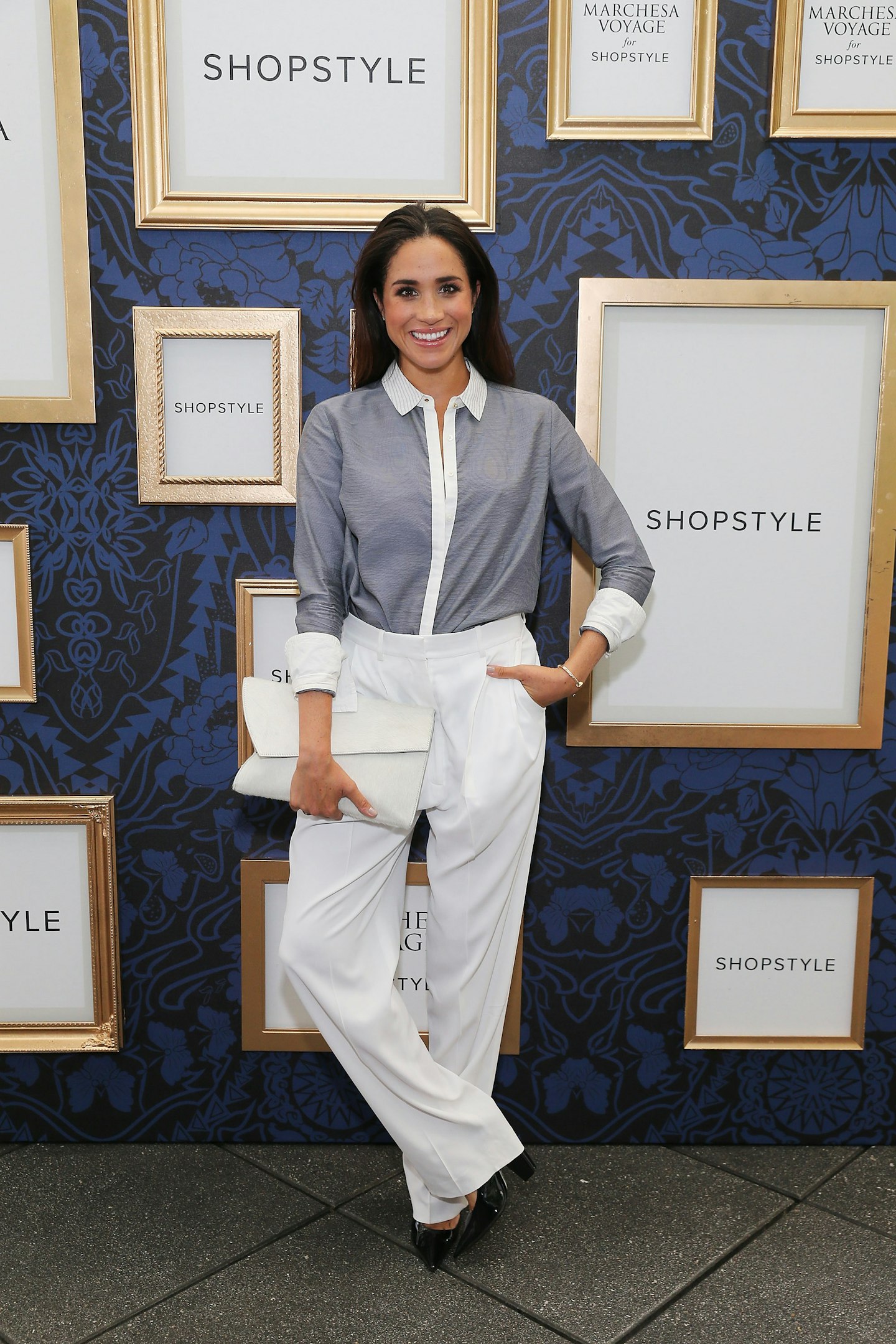 3 of 20
Meghan Markle wears a tailored shirt and white trousers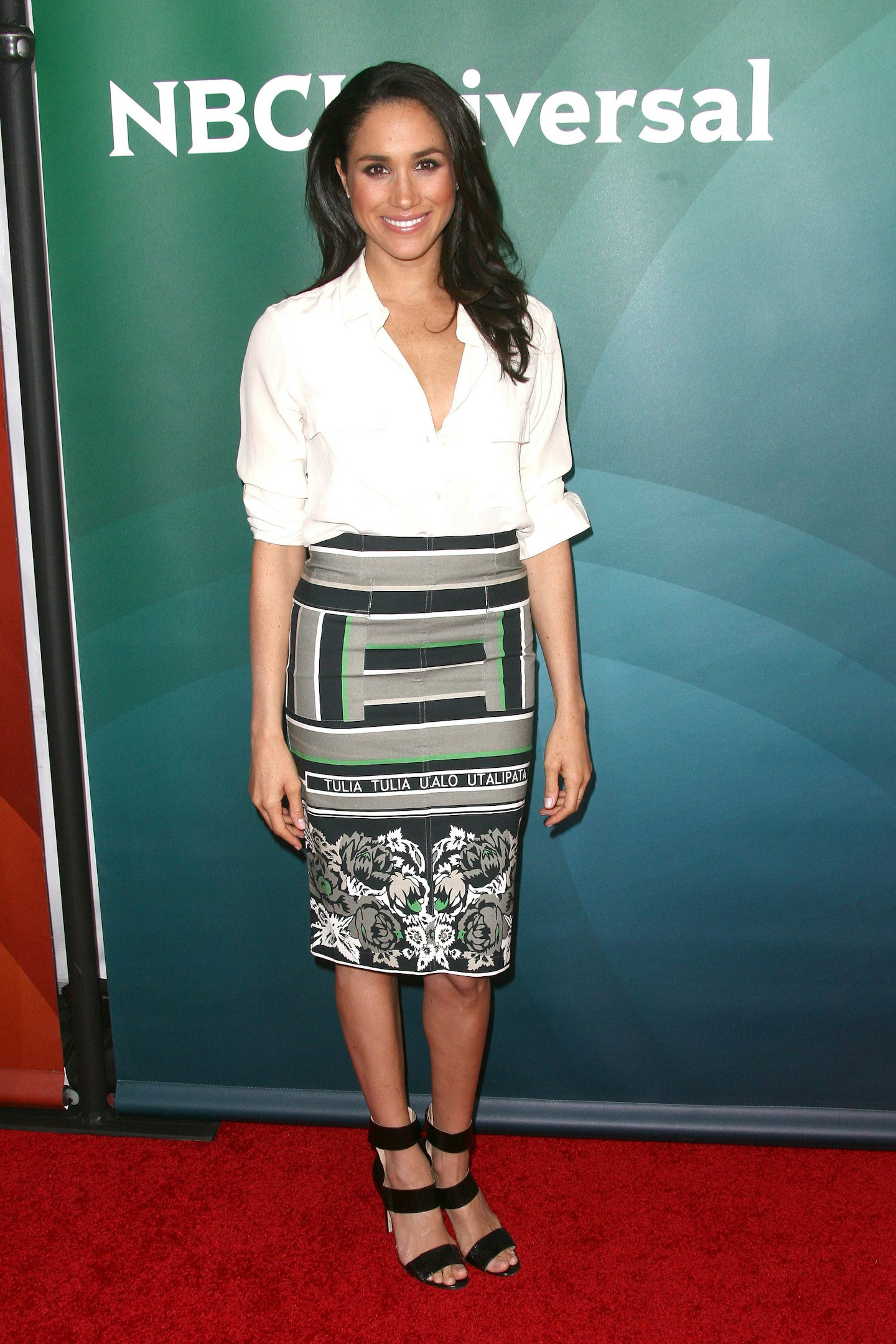 4 of 20
Meghan Markle wears a printed pencil skirt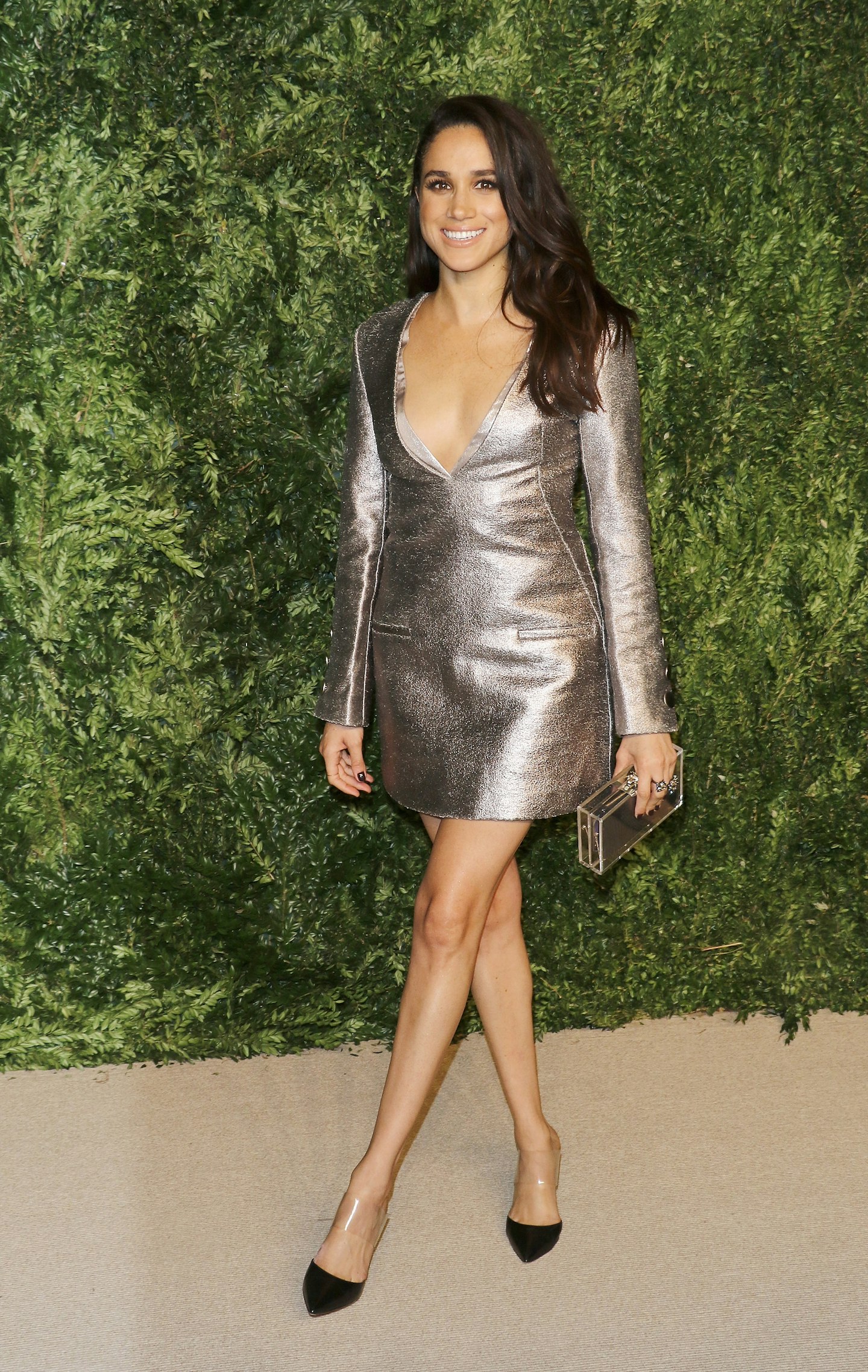 5 of 20
Meghan Markle wears a metallic mini dress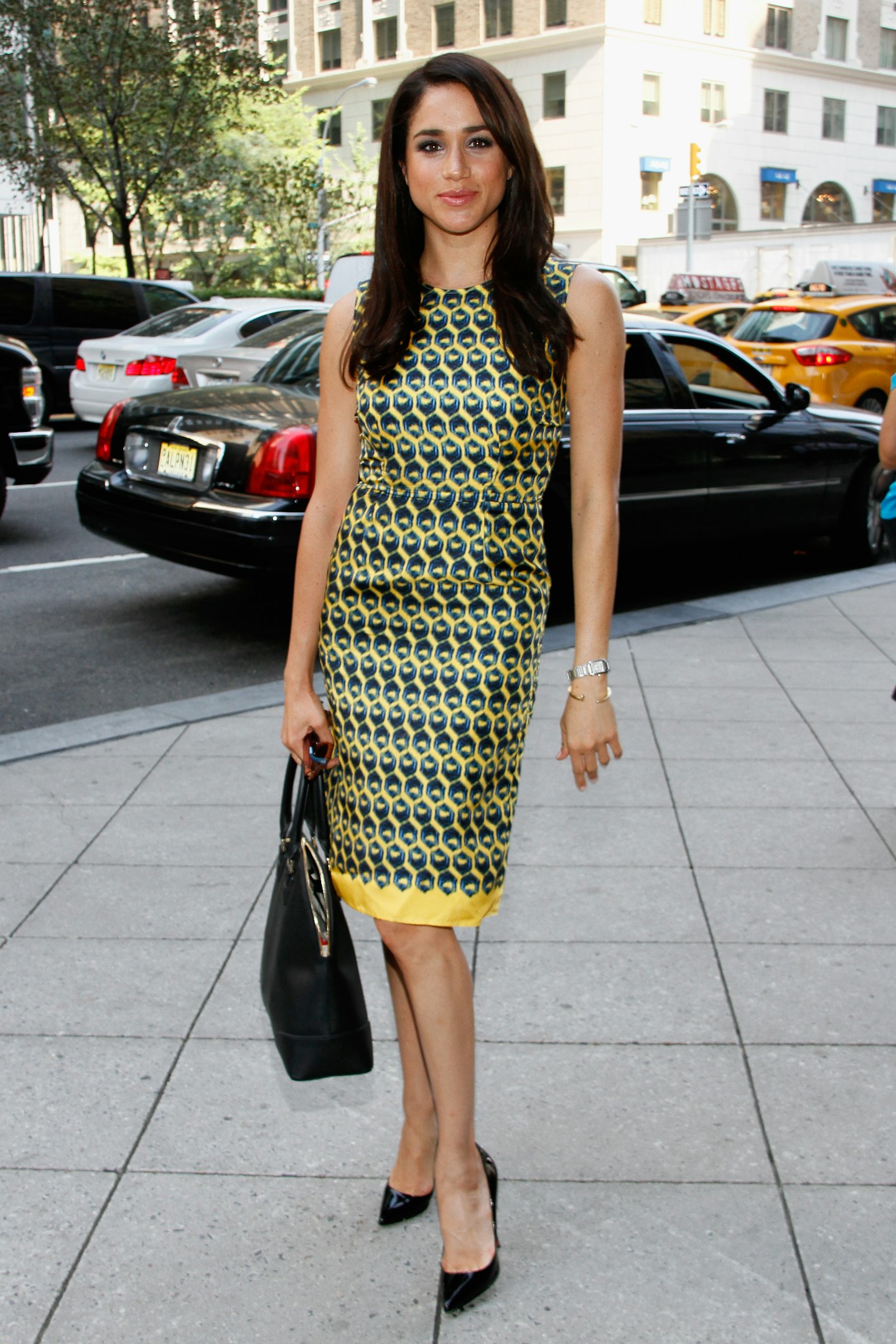 6 of 20
Meghan Markle wears a printed dress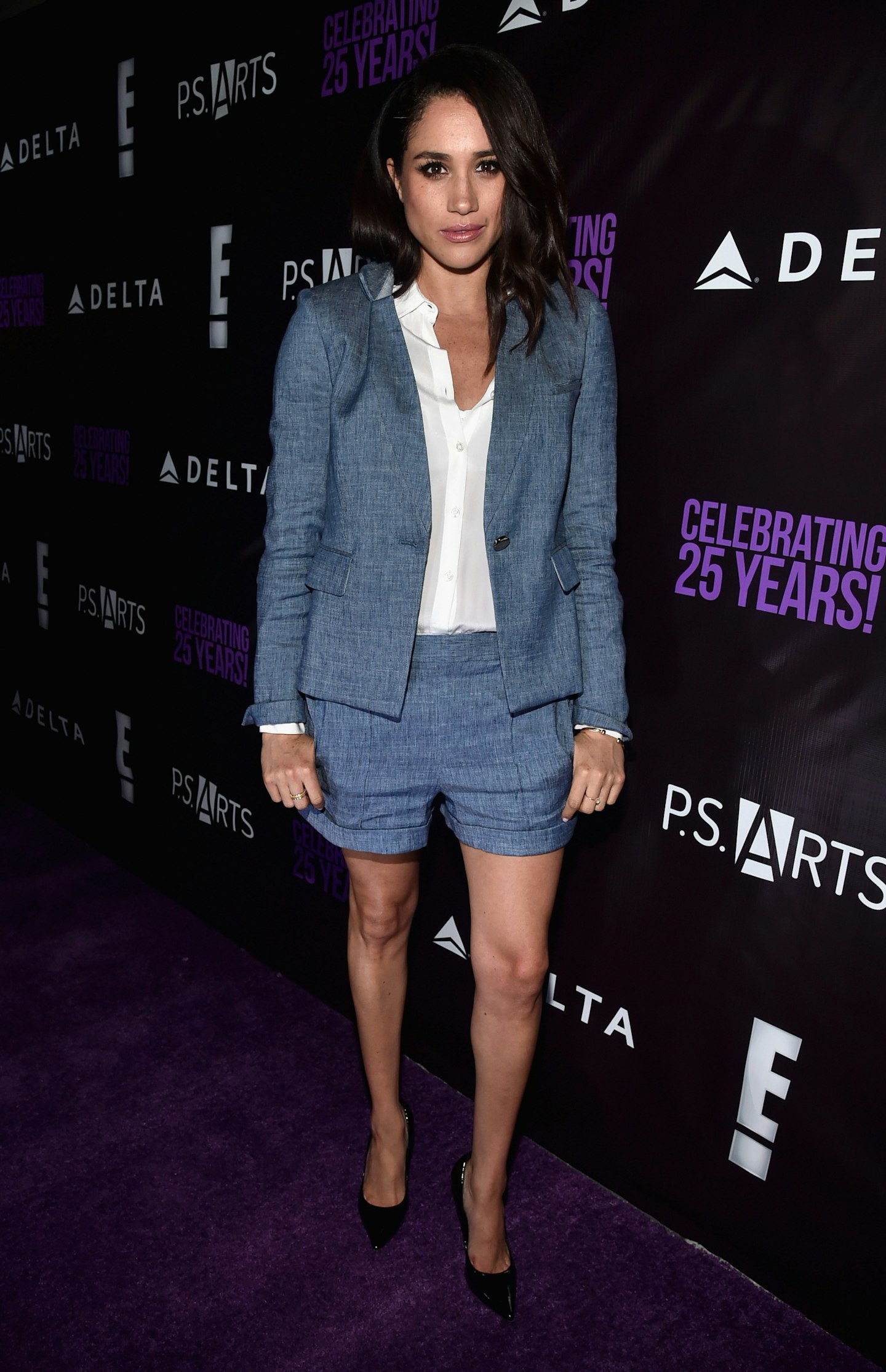 7 of 20
Meghan Markle wears a short suit
8 of 20
Meghan Markle wears a lace midi dress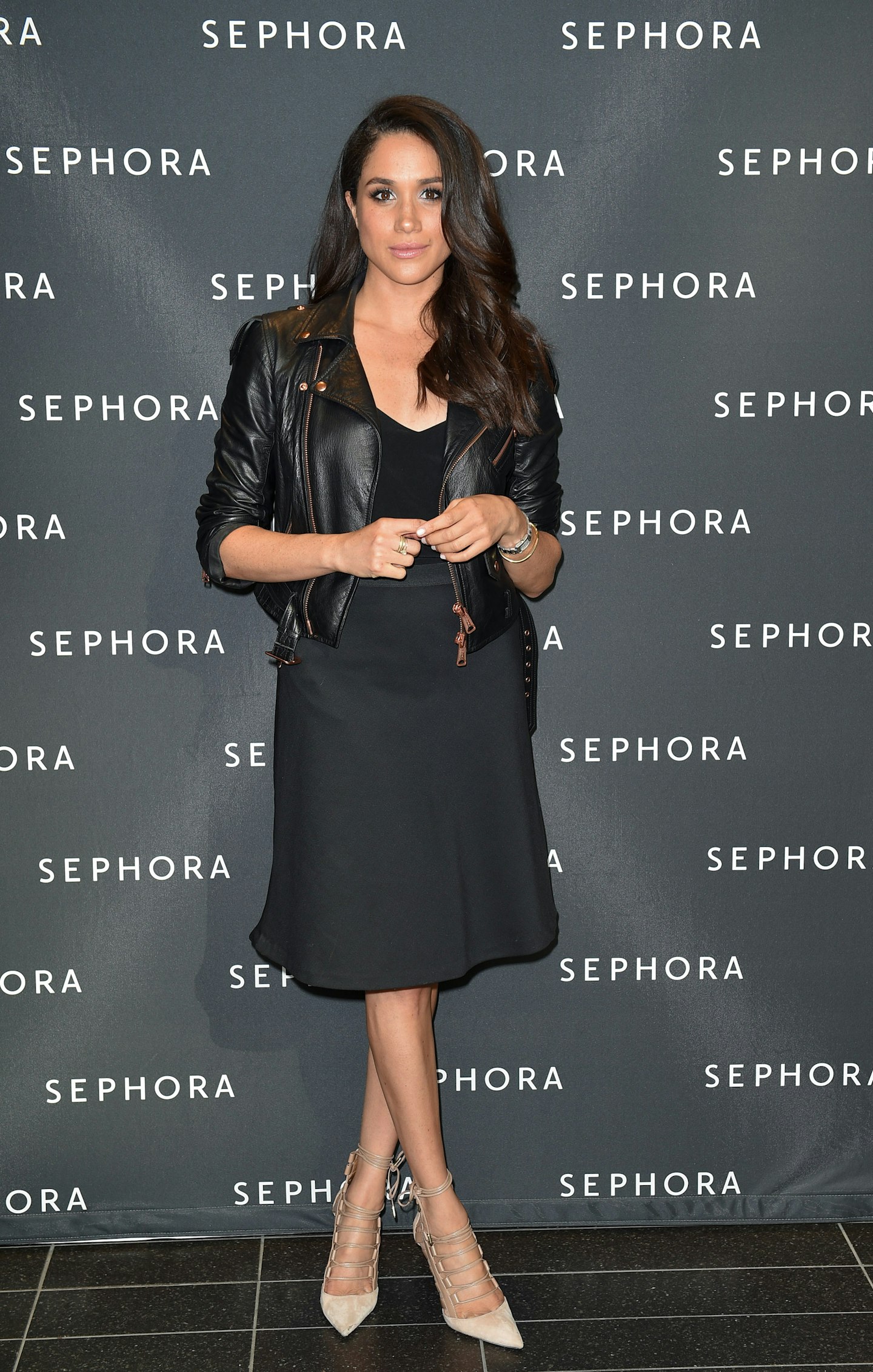 9 of 20
Meghan Markle wears an all black ensemble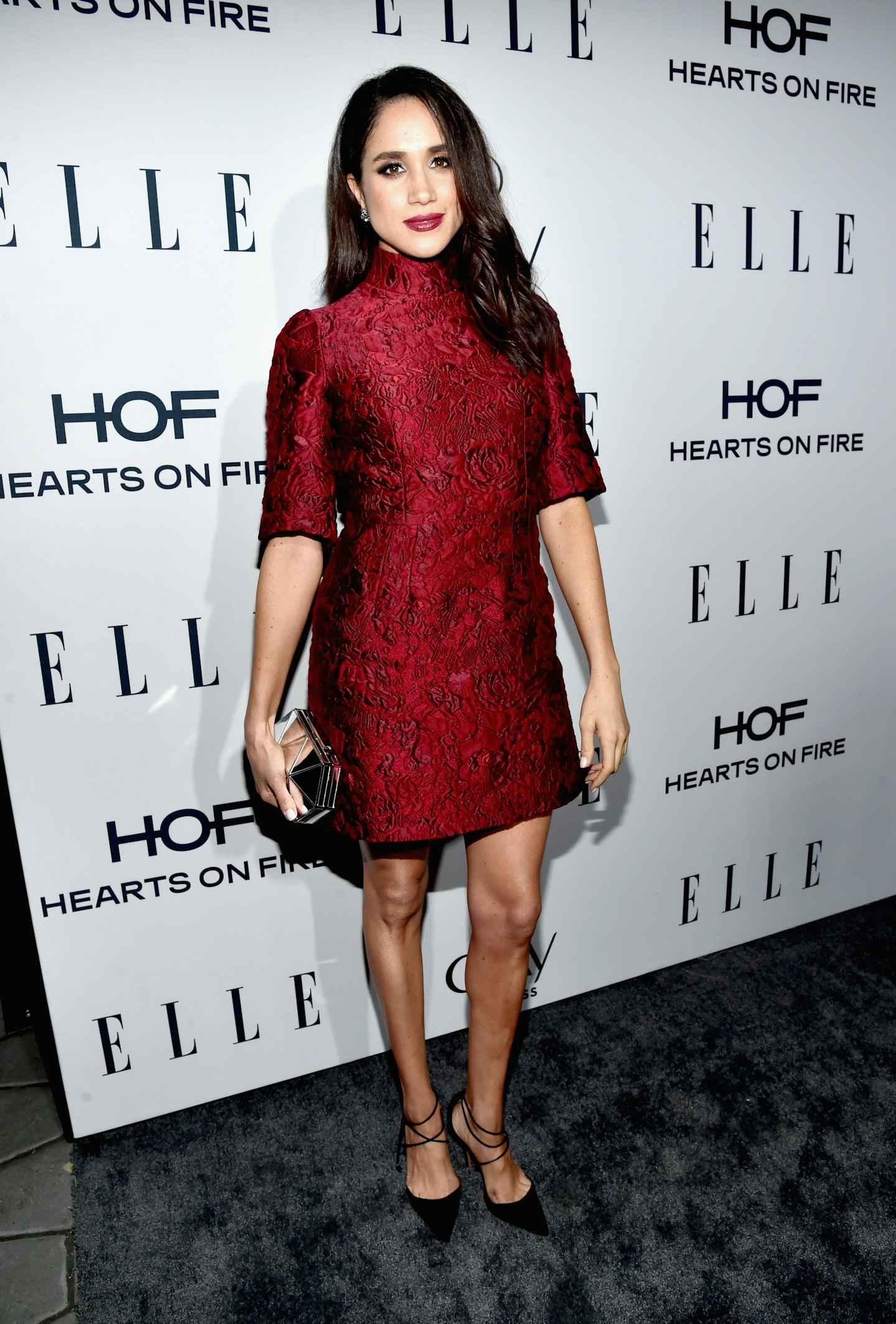 10 of 20
Meghan Markle wears a dark red mini dress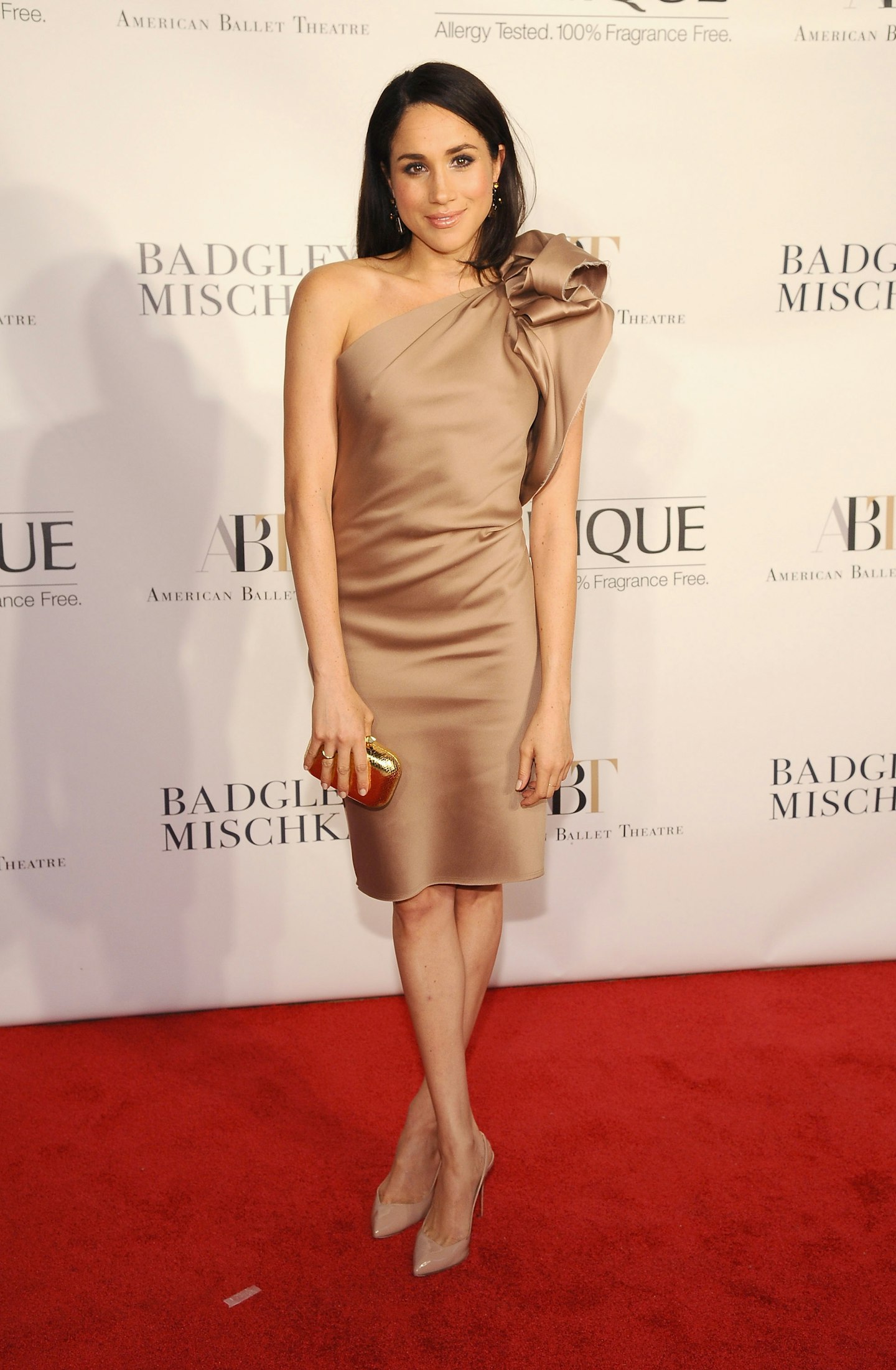 11 of 20
Meghan Markle wears an off-the-shoulder dress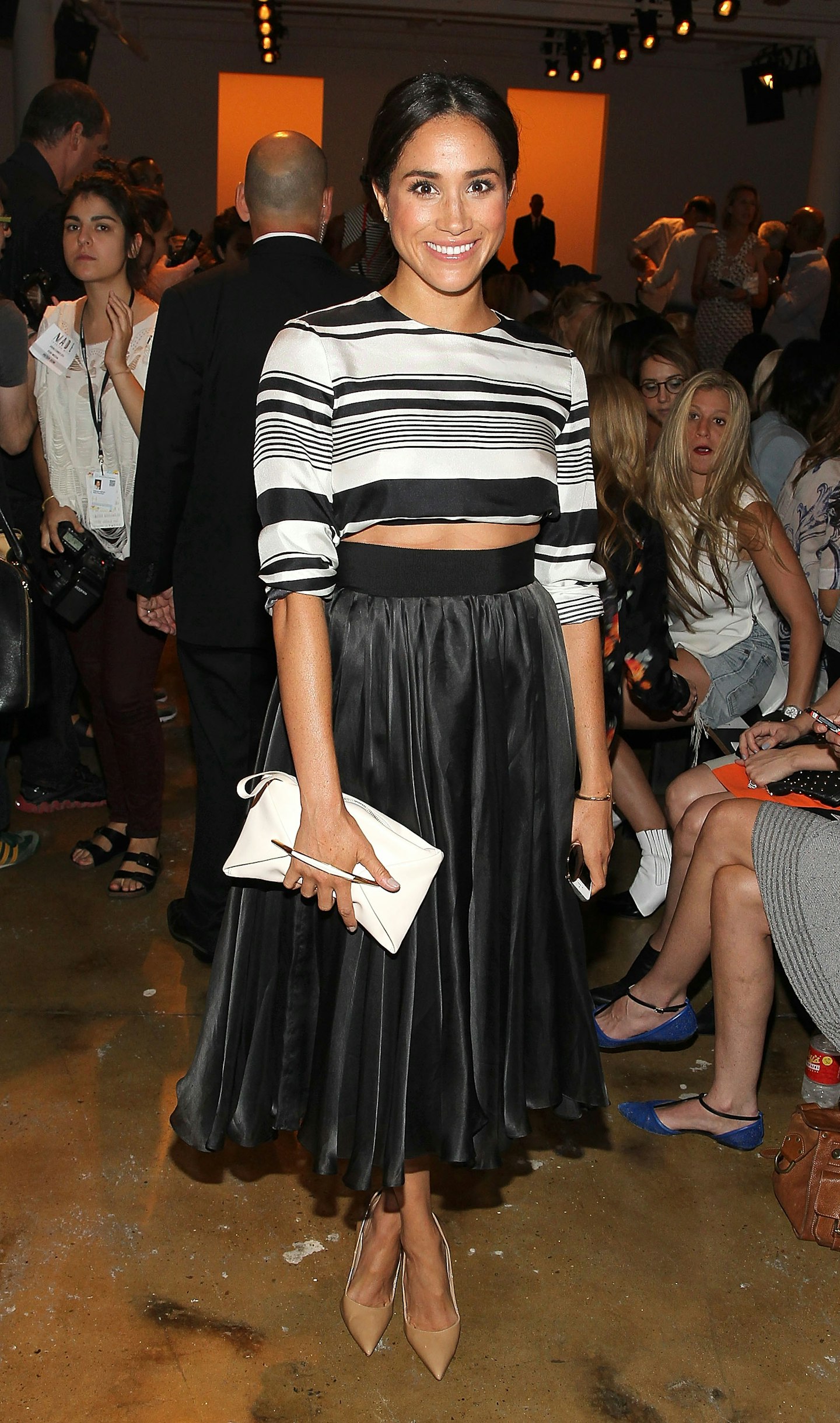 12 of 20
Meghan Markle wears a pleated midi skirt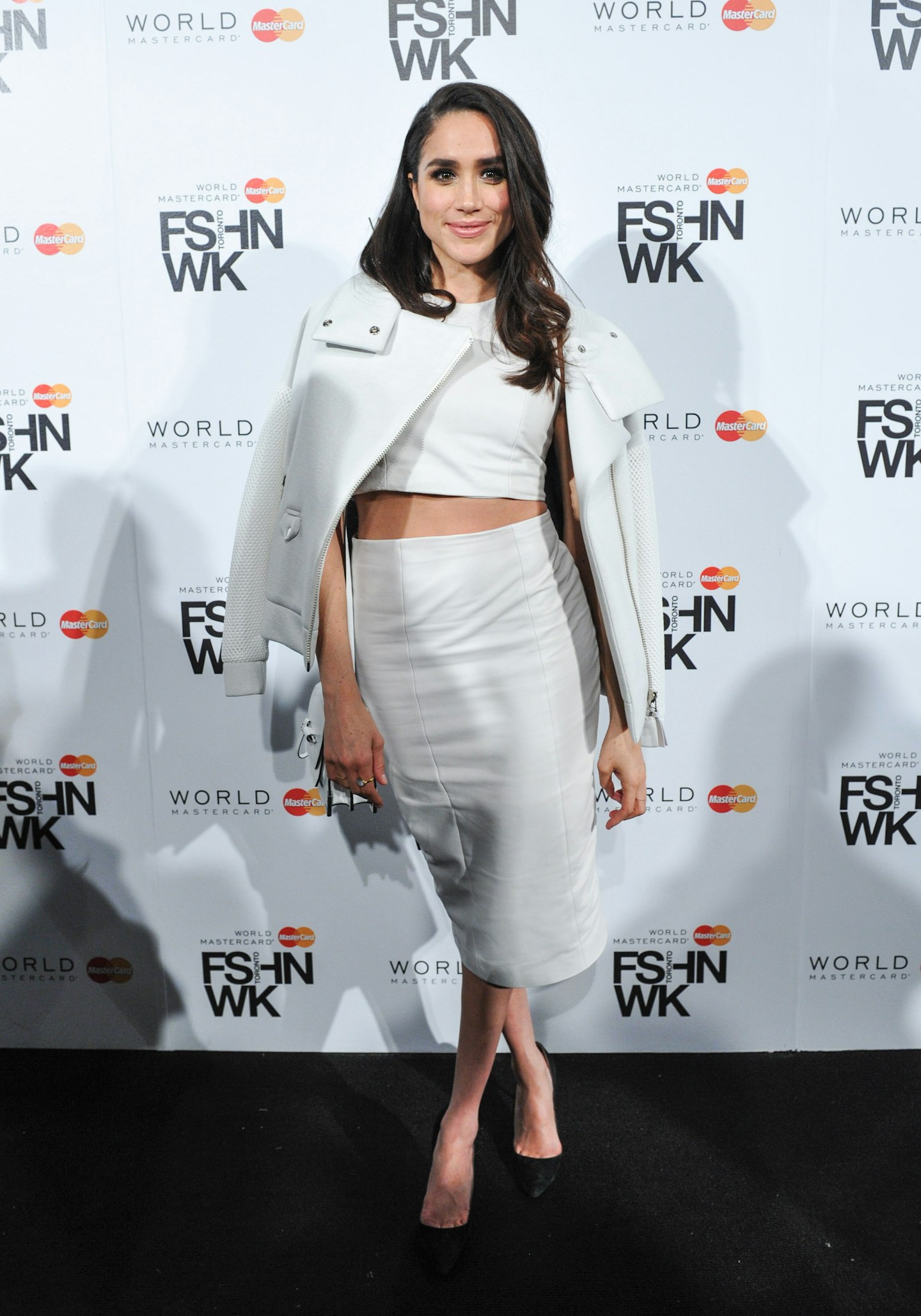 13 of 20
Meghan Markle wears a white skirt suit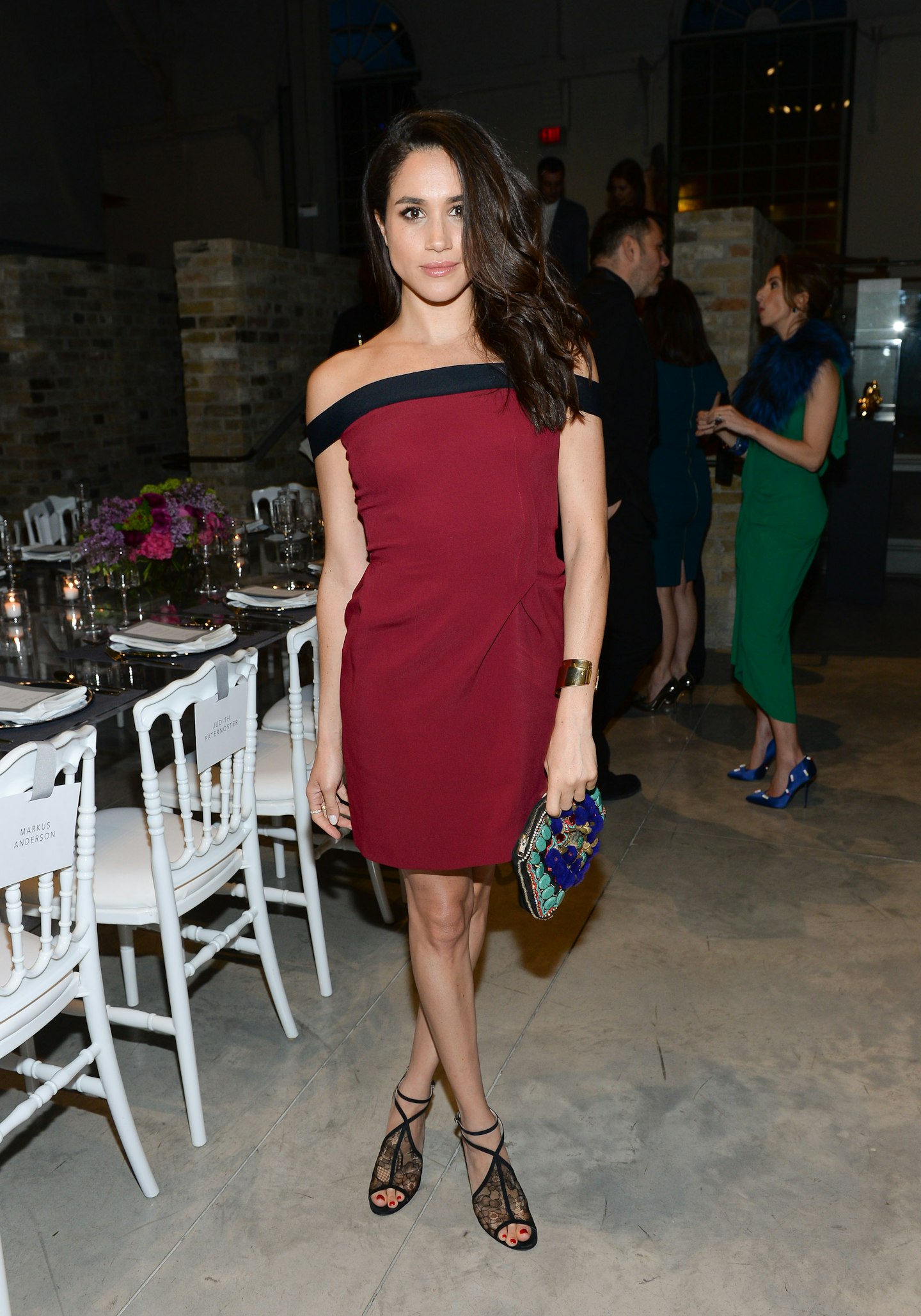 14 of 20
Meghan Markle wears an off-the-shoulder mini dress
15 of 20
Meghan Markle wears a black midi dress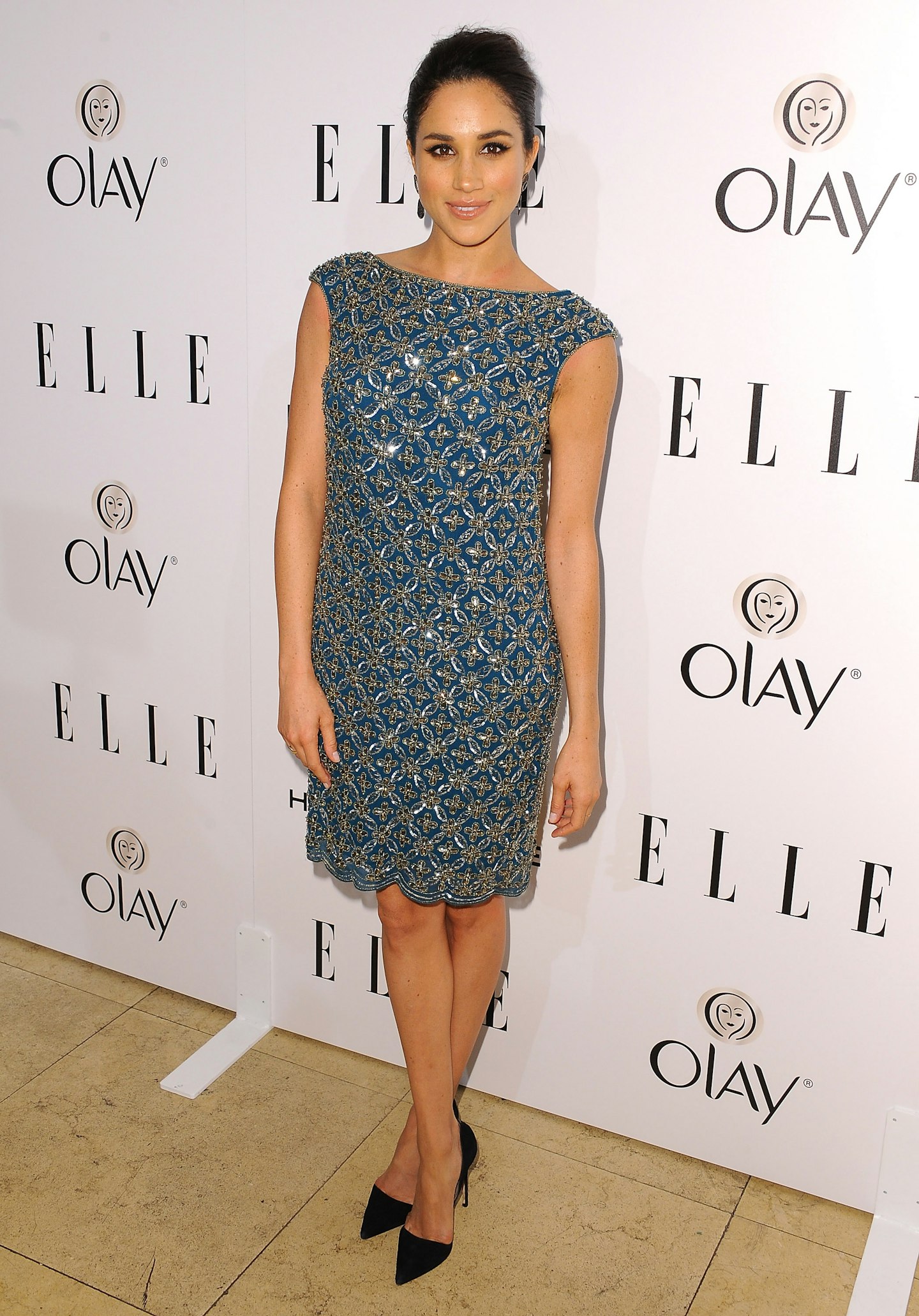 16 of 20
Meghan Markle wears an embellished mini dress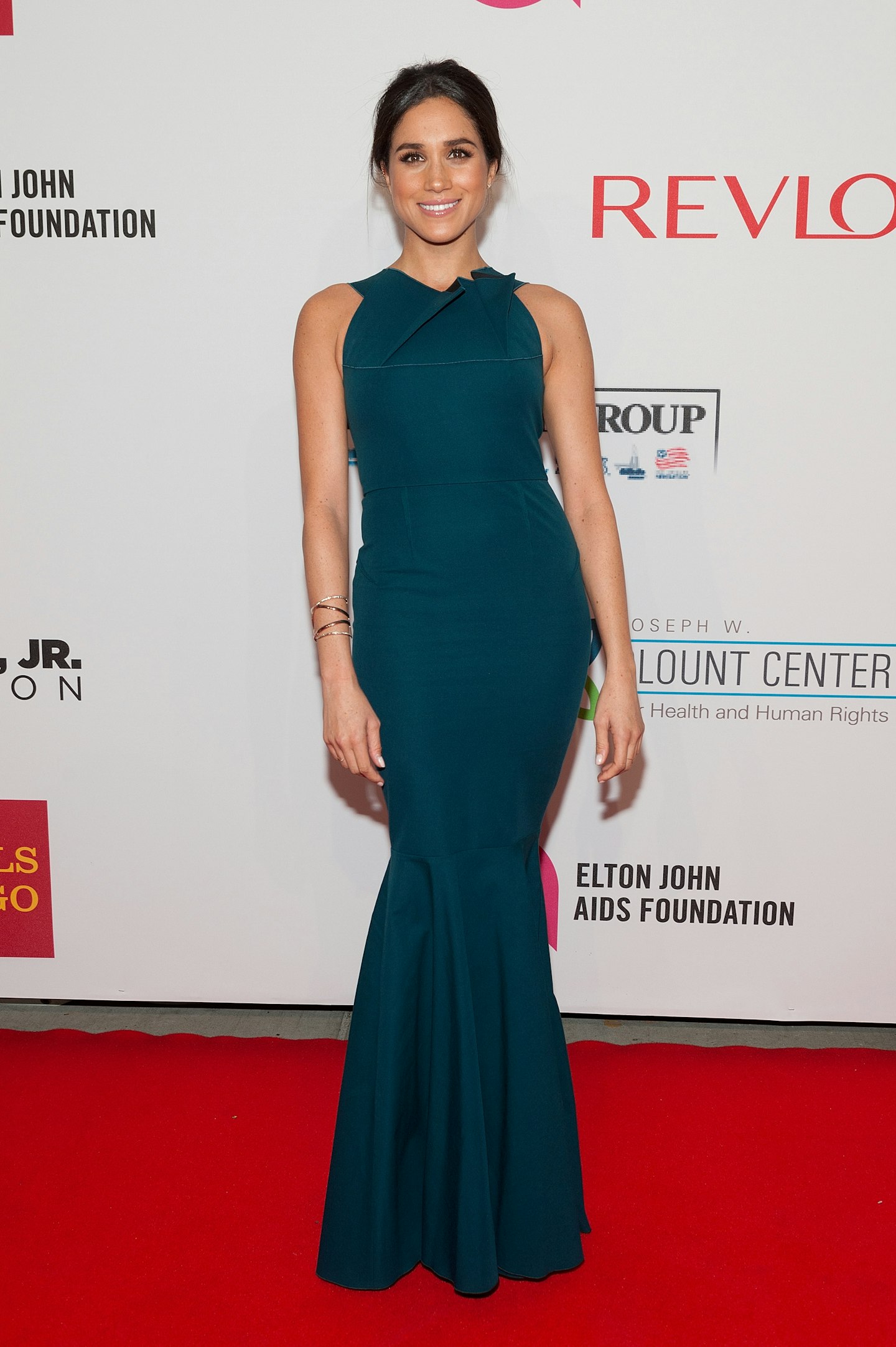 17 of 20
Meghan Markle wears a fishtail gown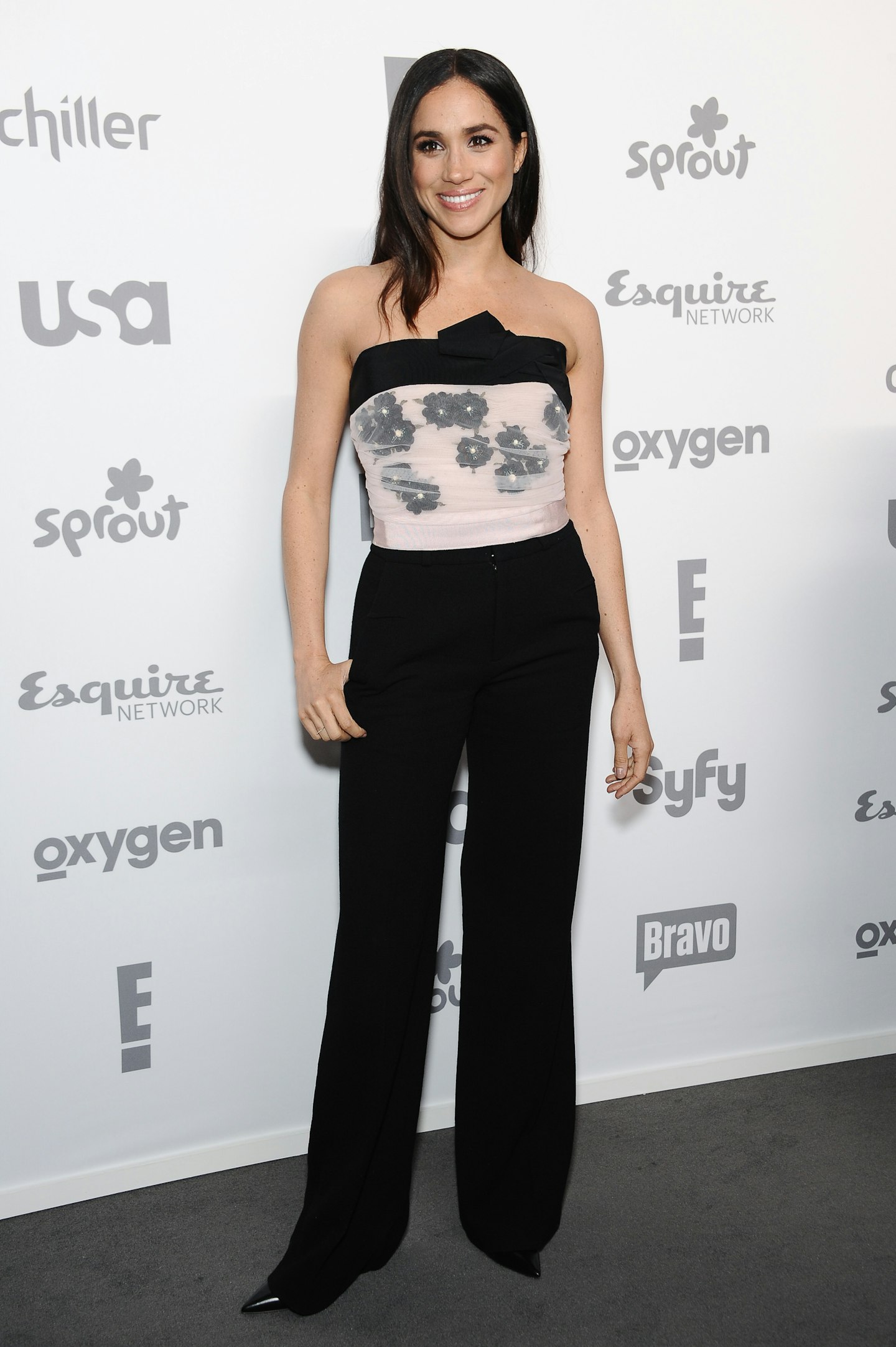 18 of 20
Meghan Markle wears a strapless jumpsuit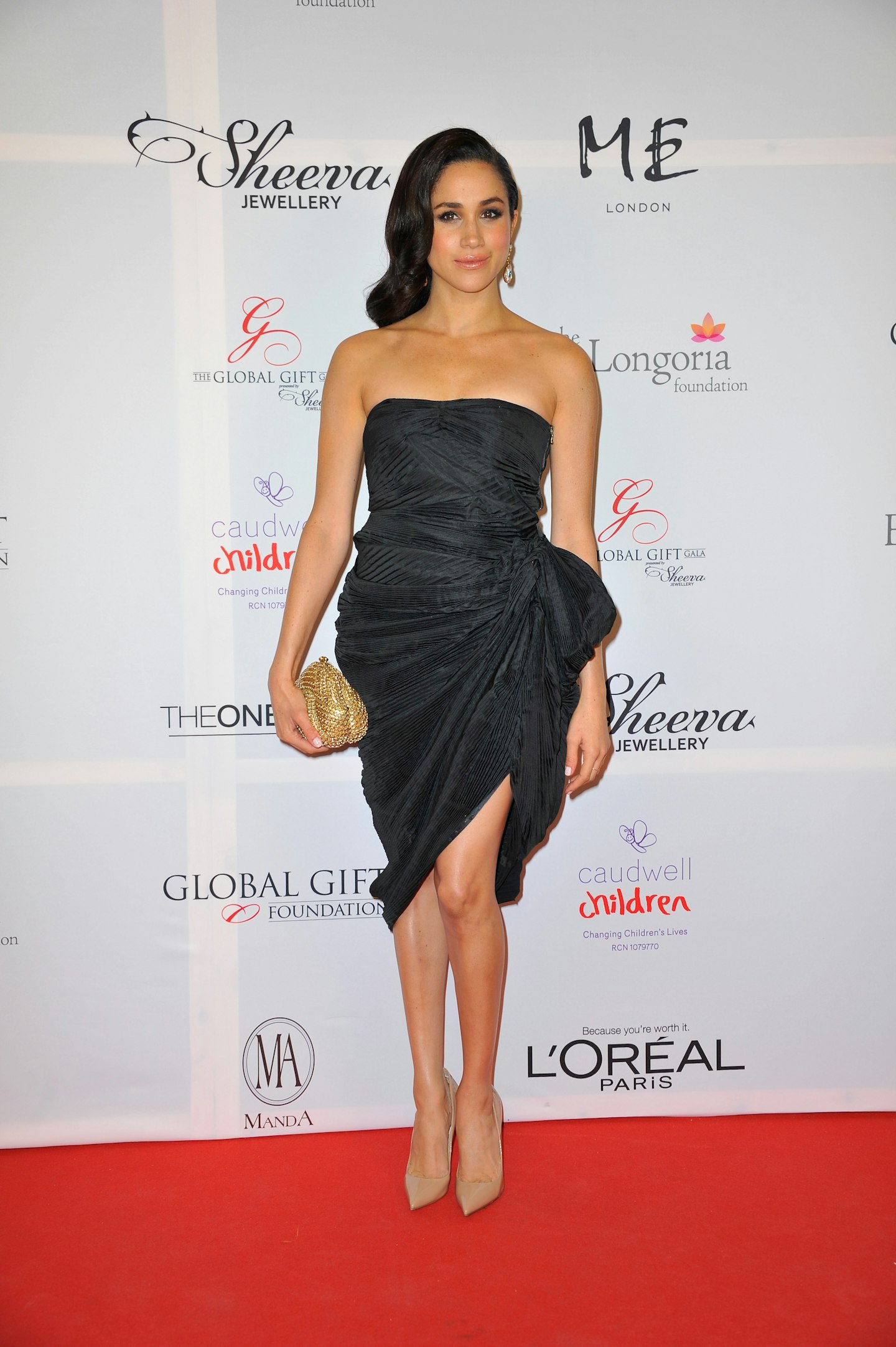 19 of 20
Meghan Markle wears a strapless gown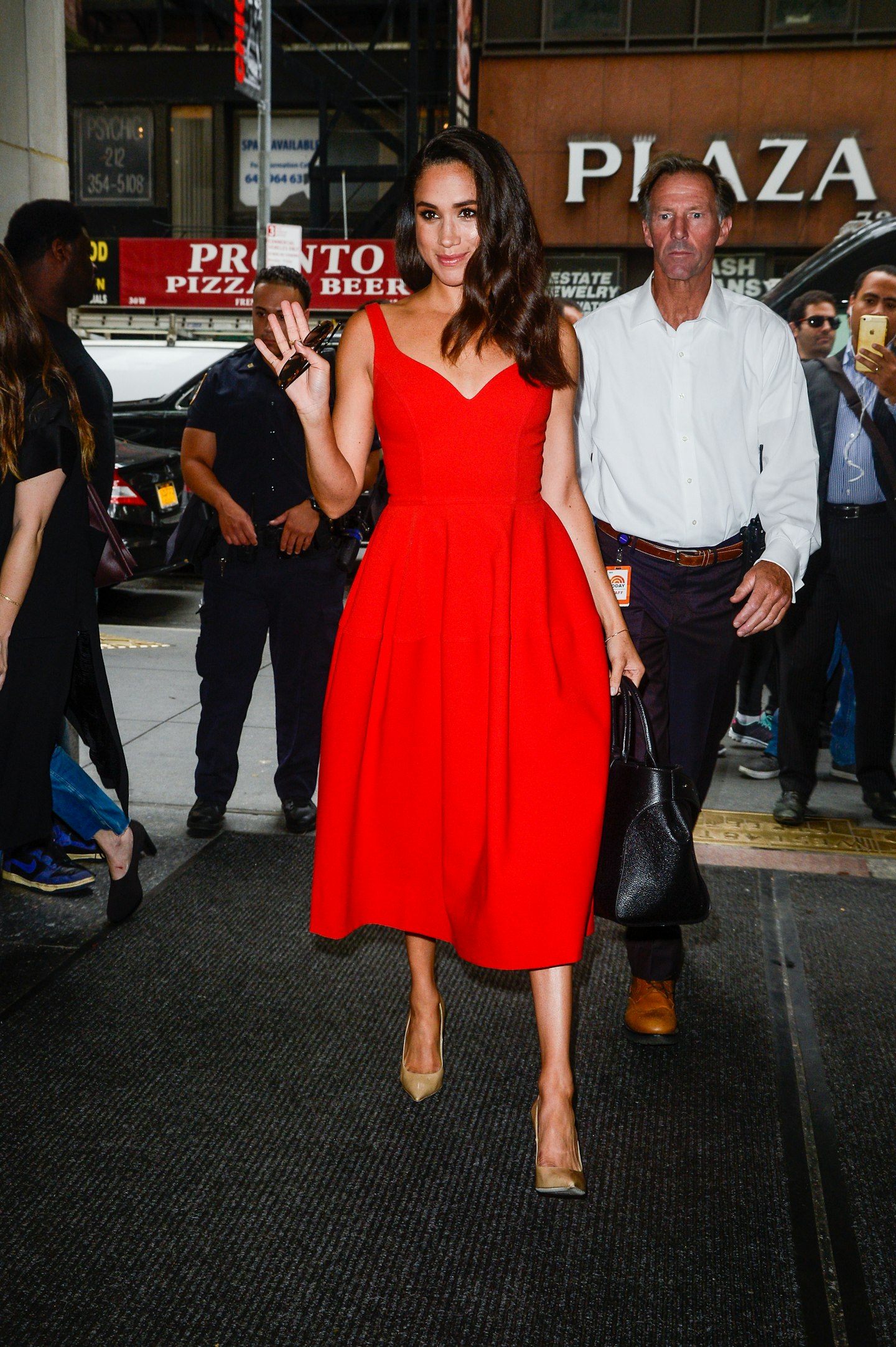 20 of 20
Meghan Markle wears a red dress