Some buildings are meant to be full of people. Without the bustle and anticipation of an audience, London's Royal Opera House feels eerily silent. On a rainy Wednesday, after a temperature check and a hand sanitise, I walk through deserted corridors to an empty meeting room. It's all feeling a bit bleak – until a beaming Francesca Hayward bounds in, a ray of sunshine in black sweatpants and zip-up top, fresh from rehearsal and buzzing with delight about being on our cover. 'Grazia is genuinely the highlight of my fortnight,' she grins, taking a socially-distanced seat at the other end of the table.
On stage, Francesca is poised and ethereal and, in Dior for our cover shoot, she is exceptionally beautiful. But off-duty she's refreshingly goofy. When I ask what she has on her feet, she laughs, 'These?', plonking a foot on the table to show me her booties, which look like sleeping bags. 'All dancers wear these because it's important to keep our toes warm. They're like little feet duvets.' Perfect for a winter of pandemic-mandated outdoor socialising? 'Yes! These are from a ballet shop, but North Face do them for regular people,' she says, helpfully.
It's not a conversation the 28-year-old principal dancer for The Royal Ballet expected to be having this year. In March, she was set to make her debut in Swan Lake. 'It's one of the hardest, most demanding roles for a ballerina. It's the role in the film Black Swan,' she says, before hastily adding, 'which is not accurate, by the way. I was not mad like Natalie Portman – I was being very rational about the whole thing. But just to give you some idea of what I was preparing to do. I was really pushing myself and feeling very focused.'
Then lockdown happened and Francesca (Frankie to her friends) found herself sitting on her sofa on what would have been opening night. Luckily, she had company, in the handsome shape of Cesar Corrales, the Cuban-Canadian first soloist with whom she spent lockdown after they fell in love while starring in the Royal Ballet's Romeo And Juliet last year. It's quite comical to think of two such immaculate physical specimens attempting to do their pliés in a one-bedroom flat. 'We had to fold up the sofa and still didn't have enough space,' she laughs. 'I was holding on to the kitchen counter and we were kicking each other. It was quite frustrating.' Until they had the genius idea of asking to use the (obviously deserted) yoga studio downstairs. They installed a barre and were able to get back to a bit of training, but there was certainly an element of enjoying the enforced downtime.
'Dancers are programmed to work so hard,' she says. 'We never get the opportunity to be normal people without guilt. I embraced it and had a couple of days in my pyjamas. I got a new shape to my body for a while, too. Dancers are not obsessed with their diet in the way everyone thinks they are, but obviously the amount of work we do keeps us in the shape that we need to be. I have wondered what I would look like if I stopped doing ballet and I got an idea of that!'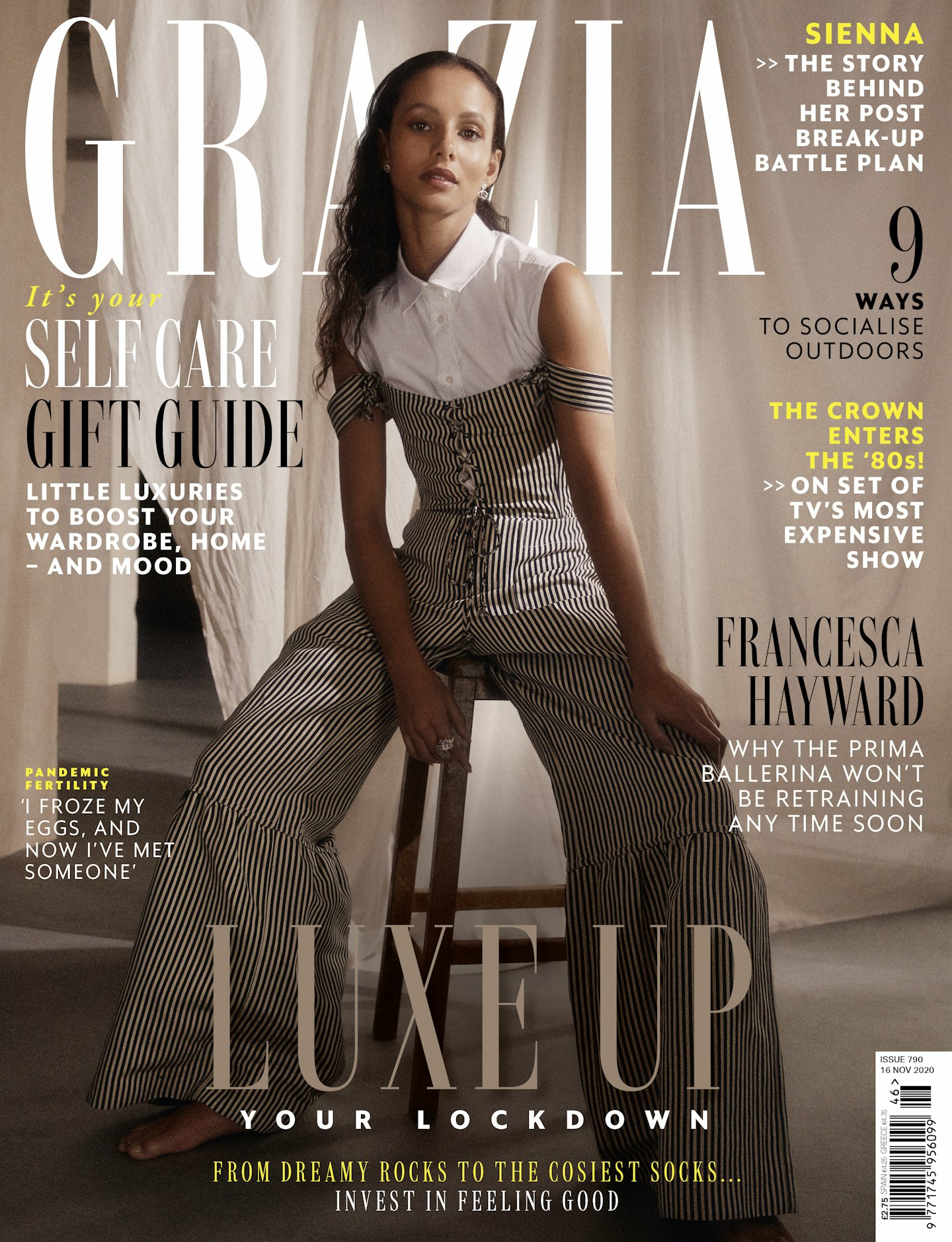 Obviously, lockdown wasn't all pyjama parties with Cesar. Like most of us, Frankie found it difficult being apart from older relatives – in her case, the grandparents who raised her since she moved to the UK from Kenya when she was two. 'I feel lucky that my family have been healthy, but it was so hard not to hug them,' she says. 'When we were allowed to, I was going to sit in their garden in south London. But I brought my own tea and didn't use their bathroom. We're not even that much of a huggy family, but I desperately wanted to reach out.'
Last month, Frankie and Cesar performed in front of an audience for the first time in seven months, as part of The Royal Ballet: Back On Stage. And although it was difficult not having her grandparents there – 'they come to every single one of my performances, so it doesn't feel quite right without them' – she loved that the socially distanced audience was made up of NHS nurses, healthcare workers and Royal Ballet students. The show was (and still is) available to stream online, which is one way in which cultural organisations are adapting to keep afloat. But there is nothing quite like watching something with an audience and feeling the emotion in the room.
'Creativity is so important for people's mental health,' she nods. 'Yes, we're not saving lives here, but what I can do is have a nurse sit there for an hour and be transported – have her mind be completely taken off everything. Isn't that special? Isn't that needed? Art is medicine for your soul. We need to stand up and say the arts are important and should be valued.'
In the last few weeks, the industry has certainly been feeling undervalued. The sudden lack of a paying audience meant a crippling financial hit, and insult was added to injury last month when a (widely mocked) Government ad from last year resurfaced, appearing to suggest that ballerina 'Fatima' – and by extension people in the arts in general – should retrain.
'I absolutely know this is what I was meant to do. And having that sense of belonging has always helped me know that, when I'm working hard and pushing myself, it's worth it,' she says, before adding, with meaning, 'So, yeah, I will not be retraining.'
Frankie embodies the classic ballet mix of weightless grace and formidable strength: her warmth and humour might lead some to underestimate her passion for justice. She tells me how many of her freelance friends are struggling and that, on Instagram, she's seeing a lot of hurt. 'Everyone who works in the theatre has invested their whole life in it,' she says. 'We don't fall into this career on a whim. This is people's blood, sweat and tears, literally. I feel very passionate about it because we don't do this for the money. We do this to create something and tell stories and help other people connect with that in a meaningful way.'
'It felt like everyone posted their black square and then you could be ticked off as "not racist". That didn't feel very meaningful to me.'
Of course, the pandemic has not been the only seismic event this year. The brutal killing of George Floyd and subsequent resurgence of the Black Lives Matter movement has been a watershed moment globally. 'I found it really hard to process. First, to actually see what happened, it's so inhumane.' She pauses, then continues. 'It was a shock to everyone, and it made me realise so many things about myself. Obviously, I've encountered microaggressions my whole life, but I've never dwelled on them. Having this time to speak about it with other mixed-race and Black people made me see that it affected me more than I realised. It feels good that we're talking about it. The topic of race is something that puts everyone on edge and people are scared of saying the wrong thing. Even I feel a little afraid when I speak out on social media. It's something I never wanted to do before, I wanted to keep it separate from my professional life, but now it feels important. Not saying anything feels like the wrong choice for me now.'
She handled it beautifully, posting Sara Shakeel's artwork of George Floyd and, later, Chris Ofili's 1998 portrait of Doreen Lawrence, the message of which was clear: this is not just an American problem. Although social media is an invaluable tool to share the BLM message, she admits, 'I didn't enjoy the pressure to do it "right". It felt like everyone posted their black square and then you could be ticked off as "not racist", so that didn't feel very meaningful to me. I was struggling to find the right words, but not saying anything felt much worse.'
So this has been the year that she has found her voice and, she tells me, she hopes the conversation stays open. 'I see people being torn down on social media for saying the wrong thing, or saying it in the wrong way,' she says, 'and that's something we need to be aware of, that we're being kind and constructive in helping other people talk about it. Otherwise we're going to go back to not talking about it again. We've come this far, and we just need to be careful about how we go forward.'
She hopes the world will emerge from 2020 with a more thoughtful, considerate attitude, having had this time to work out what's important. 'We've all taken a step back from our life as it was and re-evaluated everything, and that's a powerful thing to do.'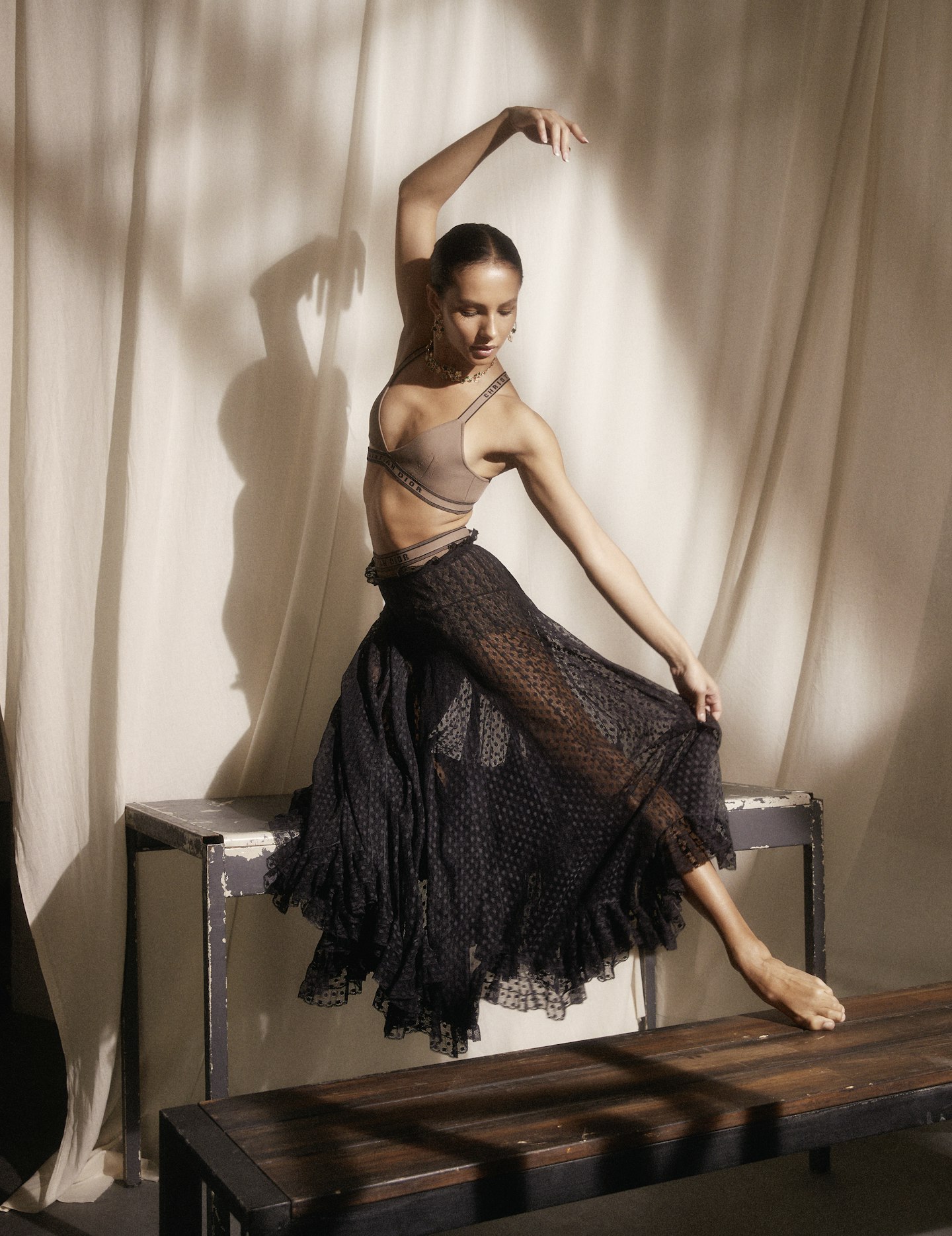 In terms of her own future, she'd like to do more acting, having starred in last year's Cats movie (it may have been critically panned, but few found fault with her performance). 'I didn't know what to expect with Cats, because I'd never been in a film before,' she says cautiously. 'I thought, I'm just going to give the audition my all and, if I don't get the part, I'll be proud of myself for being brave enough to go into that room and sing in front of strangers. Little did I know I'd end up singing in front of Taylor Swift and Jennifer Hudson! Then dancing with Idris Elba and acting with Judi Dench. It was almost so surreal that it helped me, because I just got on with it, without thinking about it too much. I missed live performance while I was filming. But, during lockdown, I watched so many films it made me feel like I want to do some more acting.' Any particular role? 'I'd like to play a human,' she smiles.
Meanwhile, Frankie will be back on the Royal Opera House stage in the run-up to Christmas in The Nutcracker, albeit in front of an audience of 950, rather than the usual 2,000 (restrictions allowing). And she's feeling optimistic about the future. 'Think of what amazing things people have been brewing up in lockdown, and the ways that we have found to reach new audiences,' she says. 'I think we'll see a whole new era of art and creativity. The arts is such an adaptable industry, and we're all so desperate to get back to doing what we do. We'll find a way to get there.'
The Royal Ballet will perform 'The Nutcracker' from 5 December to 3 January. Francesca Hayward stars in 'The Nutcracker' global cinema relay on 10 December; roh.org.uk
READ MORE: Francesca Hayward Talks Finding Her Red Carpet Confidence
READ MORE: Maria Grazia Chiuri On The Role Of Fashion In Times Of Crisis
READ MORE: Taking Up Ballet As An Adult Is The Best Thing I've Ever Done
The Autumn Fashion We're Most Excited About Wearing Now That It's Getting Cold
SEE: The Biggest Trends For Autumn/Winter 2021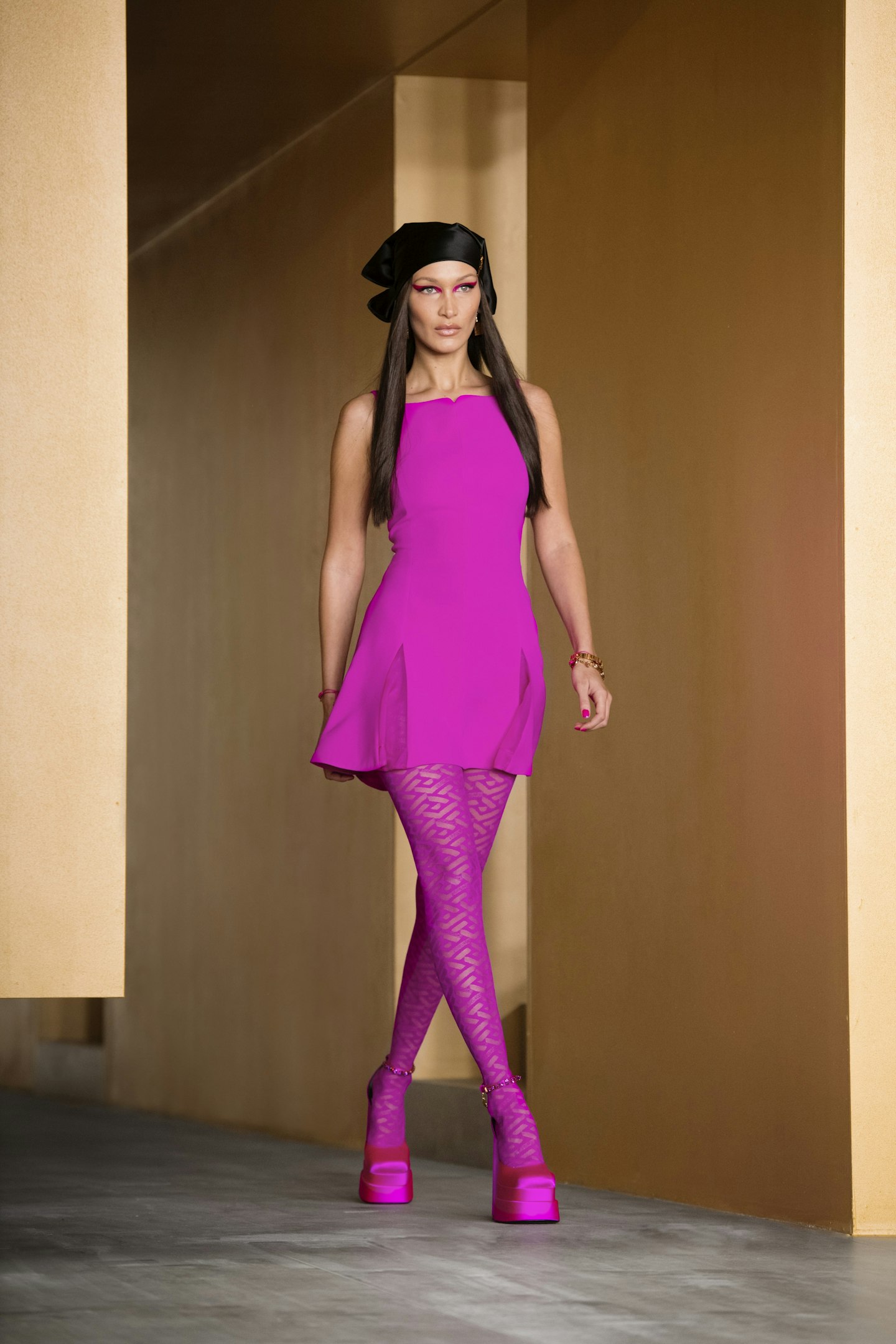 1 of 49
CREDIT: Versace
1. Tights
The best thing about autumn clothes has got to be hosiery. Model your tights on Versace's, where they were crayon-bright and logoed, or Bora Aksu, where they had an almost bridal vibe.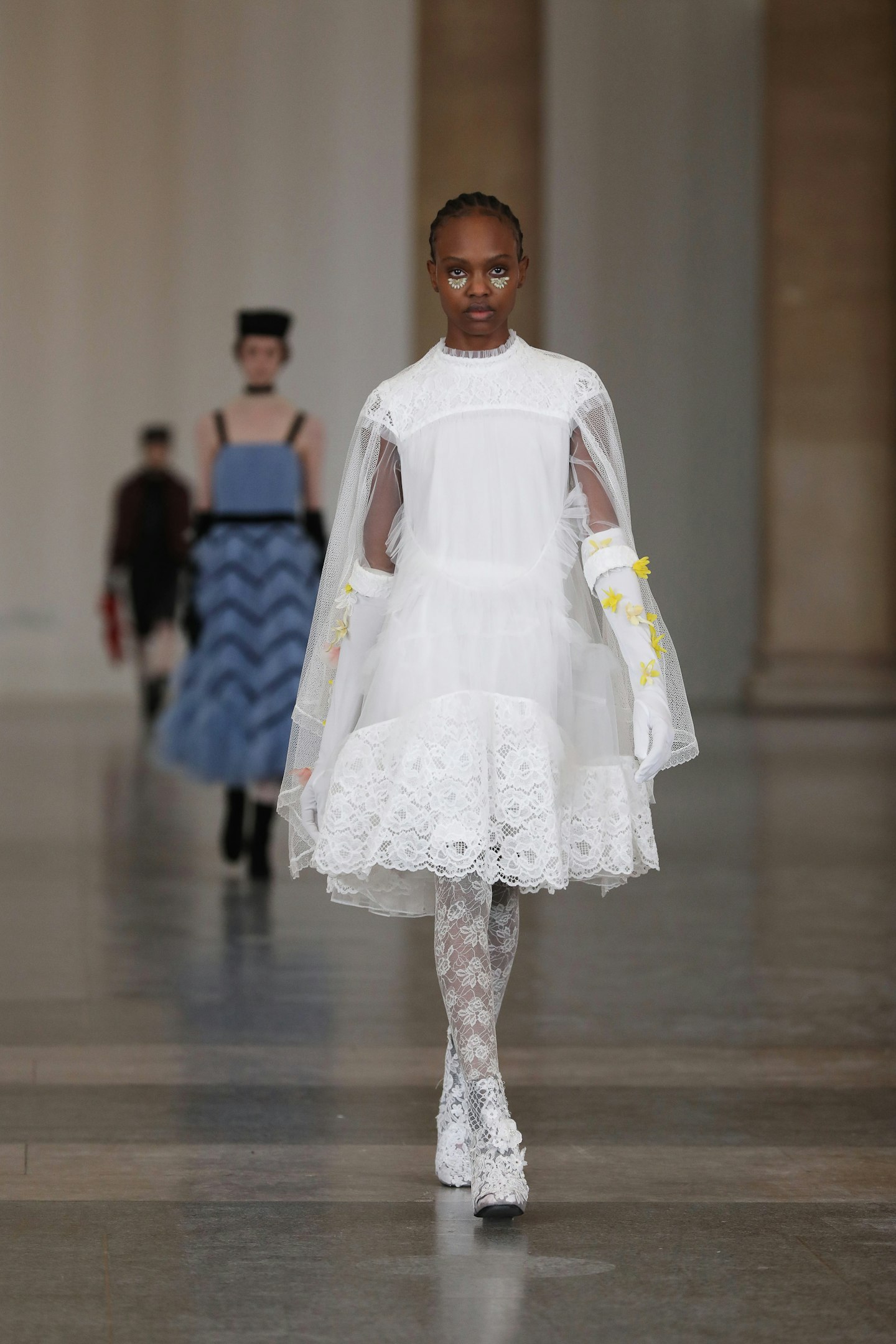 2 of 49
CREDIT: Bora Aksu/Getty
1. Tights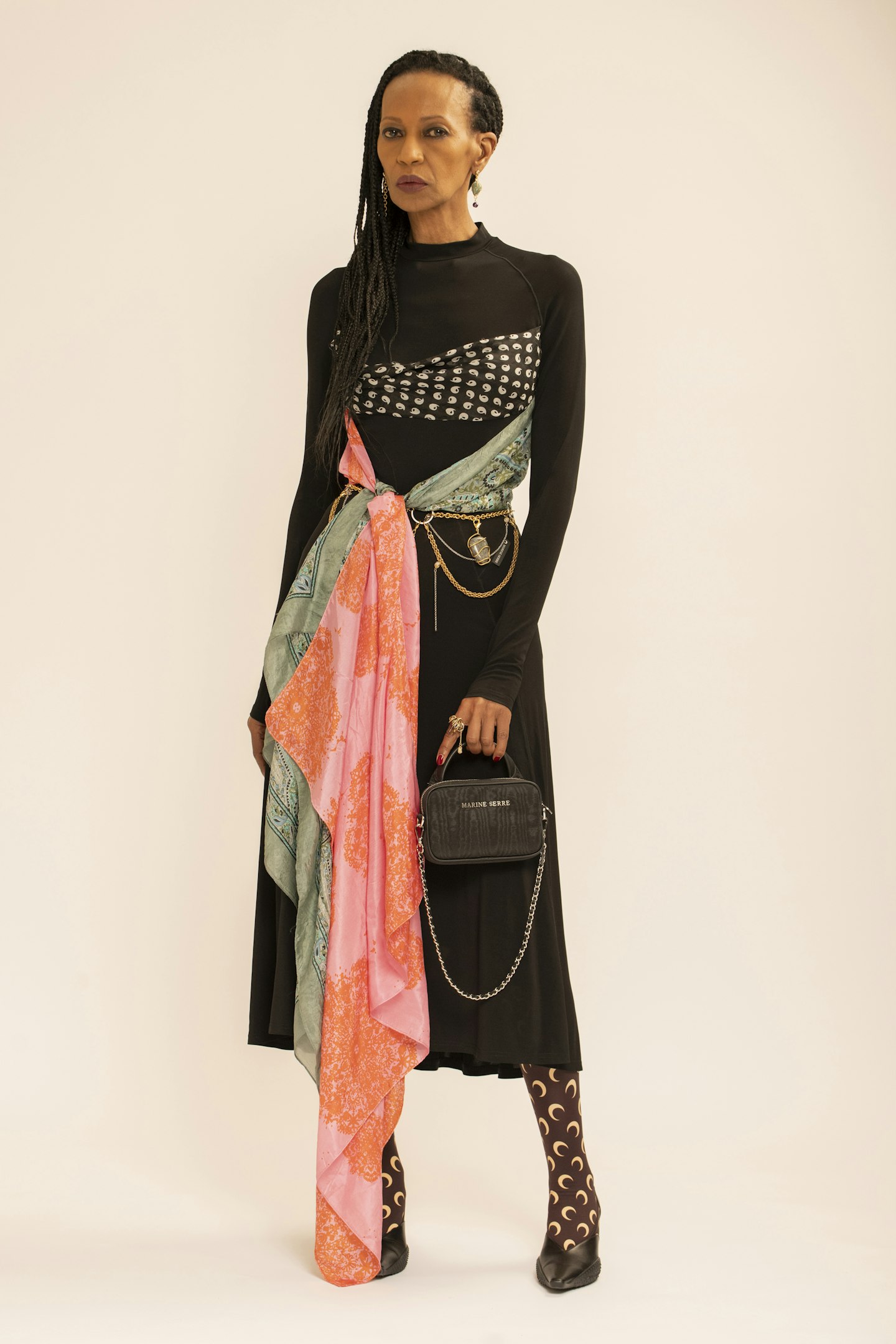 3 of 49
CREDIT: Marine Serre
1. Tights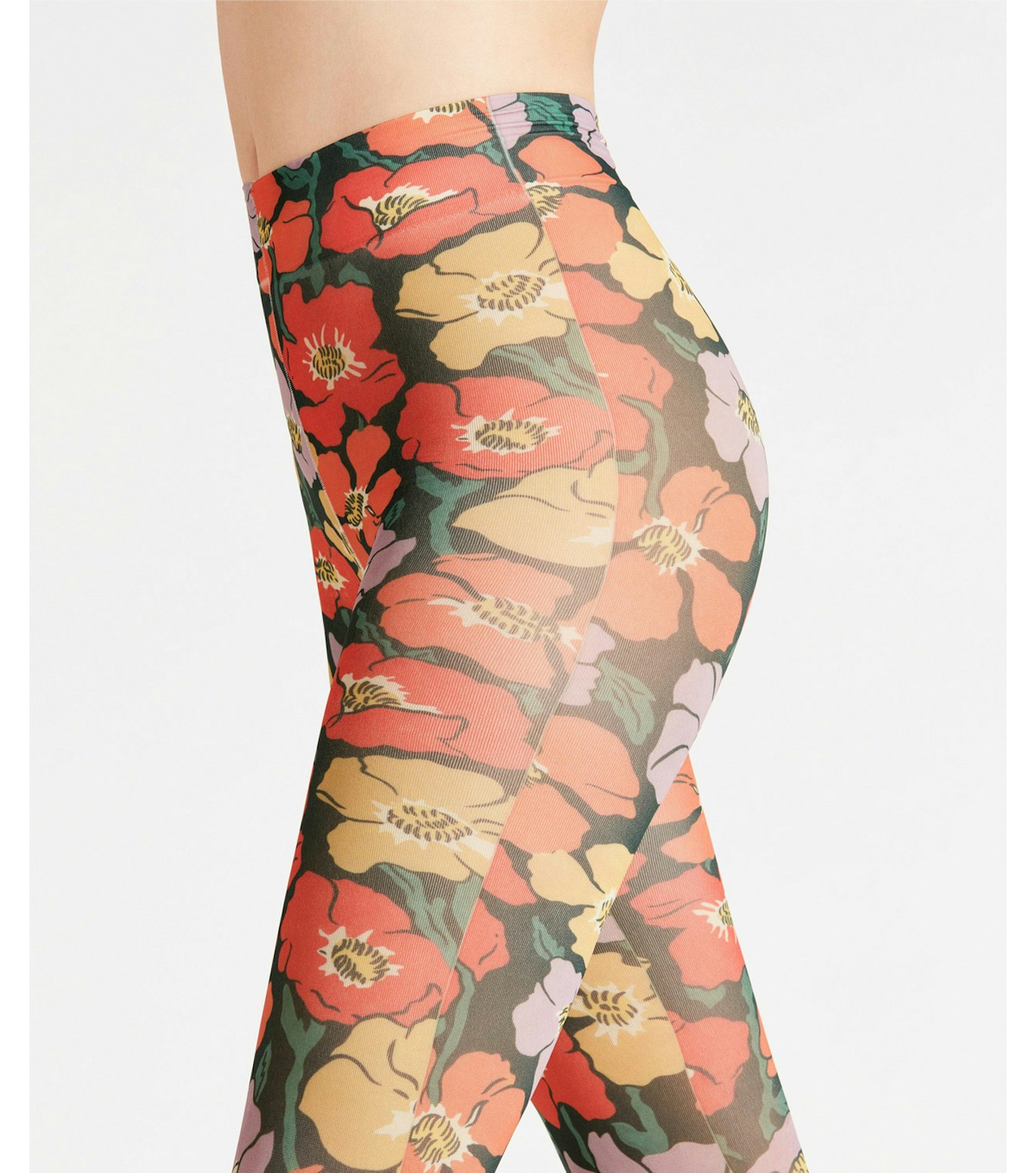 4 of 49
Falke, Rhonda 50 DEN Women Tights, £69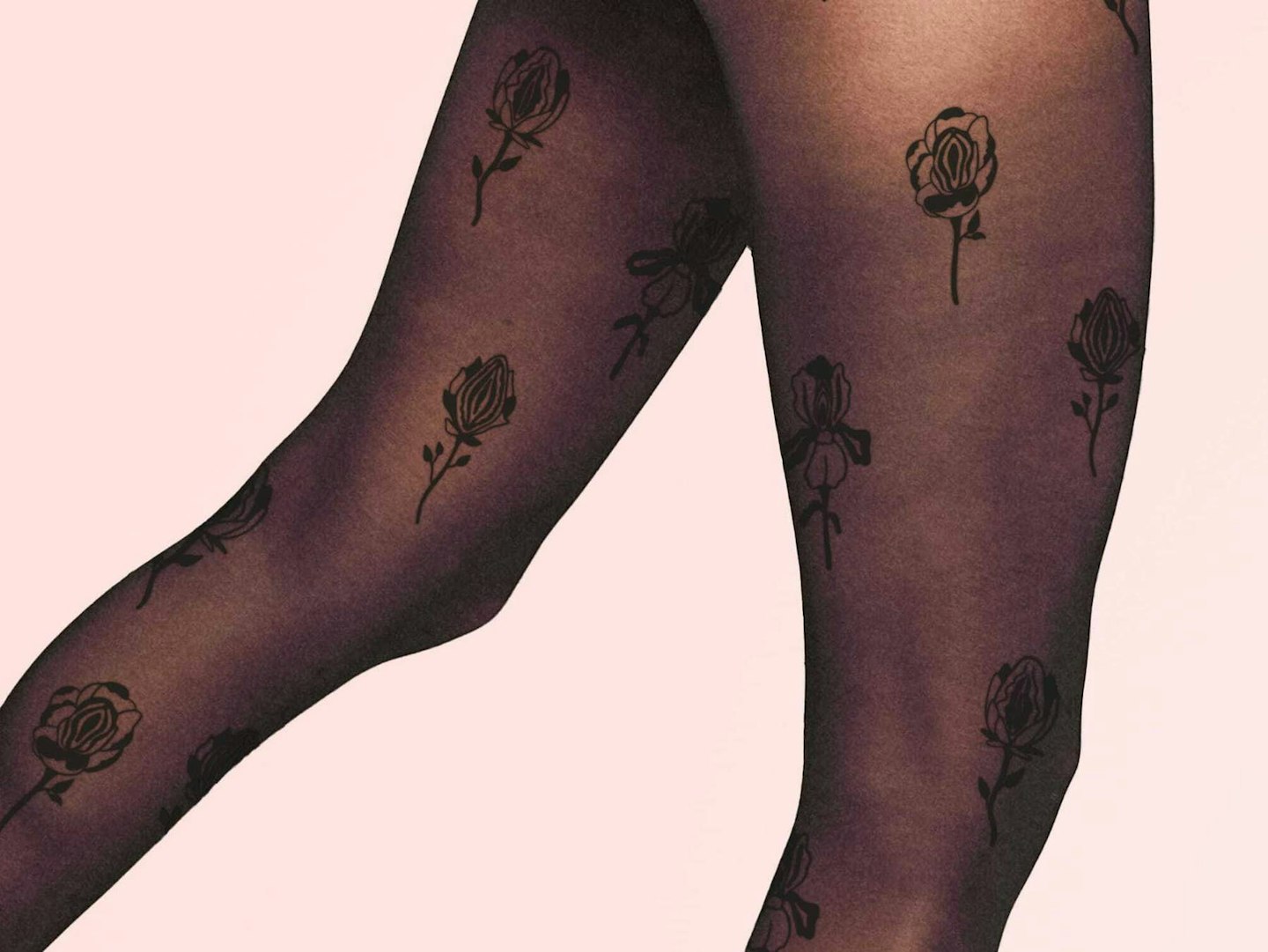 5 of 49
Heist, The Lady Garden Tights, £26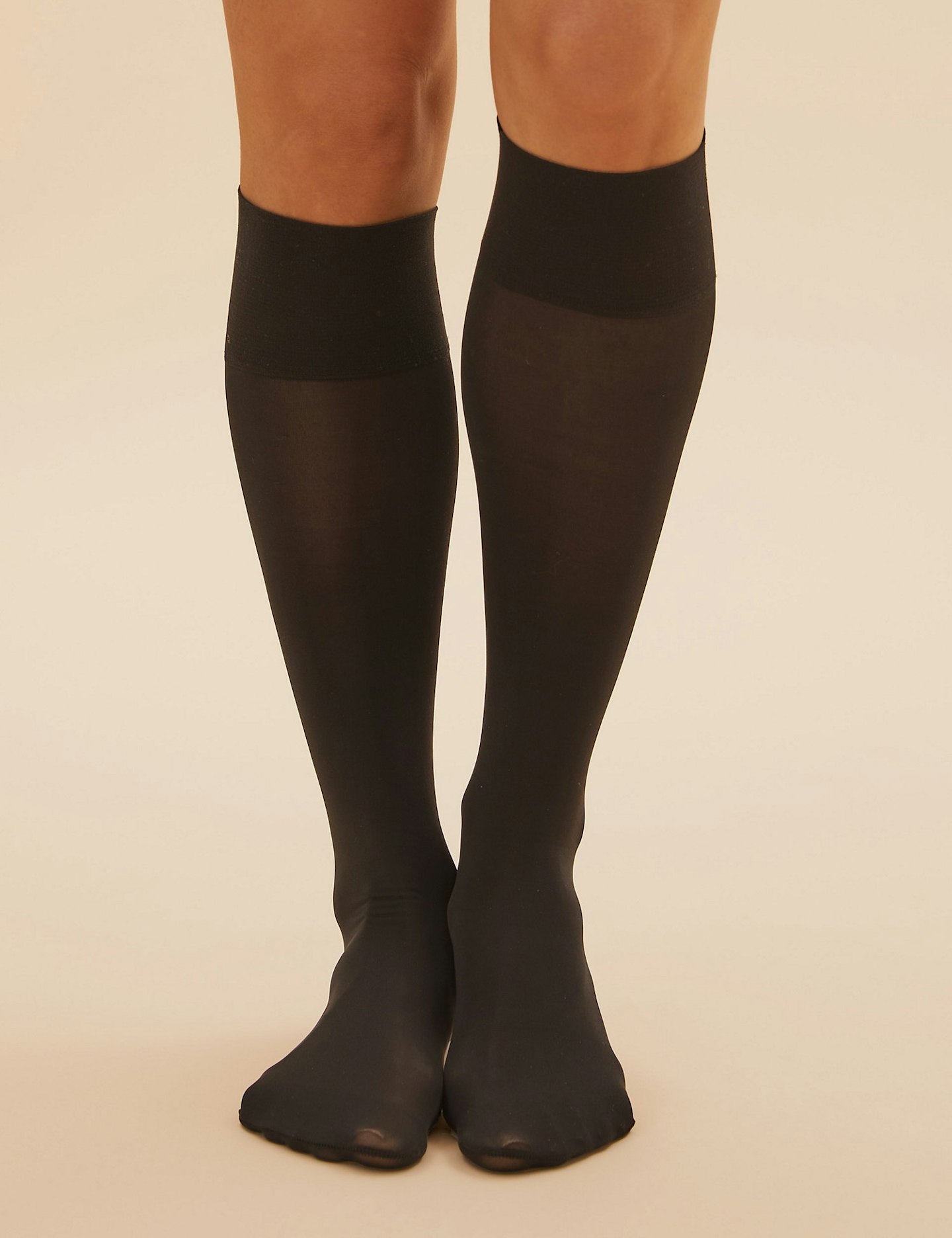 6 of 49
M&S, 2 Pack Silky Soft Knee-Highs, £6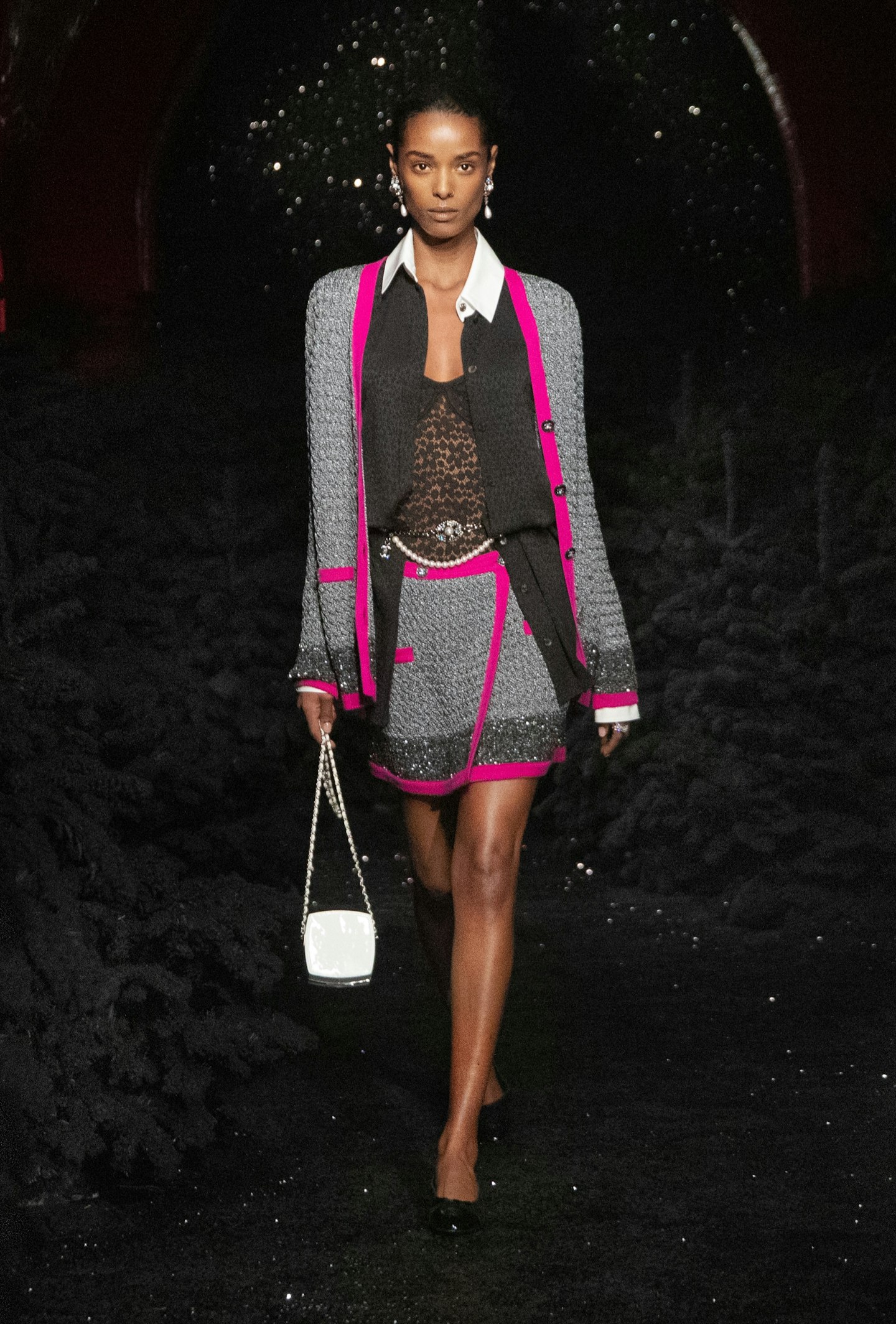 7 of 49
CREDIT: Chanel
2. The Miniskirt Suit
Calling all Bettys! Cher Horowitz's most reliable outfit - a thigh-grazing miniskirt skirt - got a great showing on the autumn catwalks at Chanel, Michael Kors and Saint Laurent.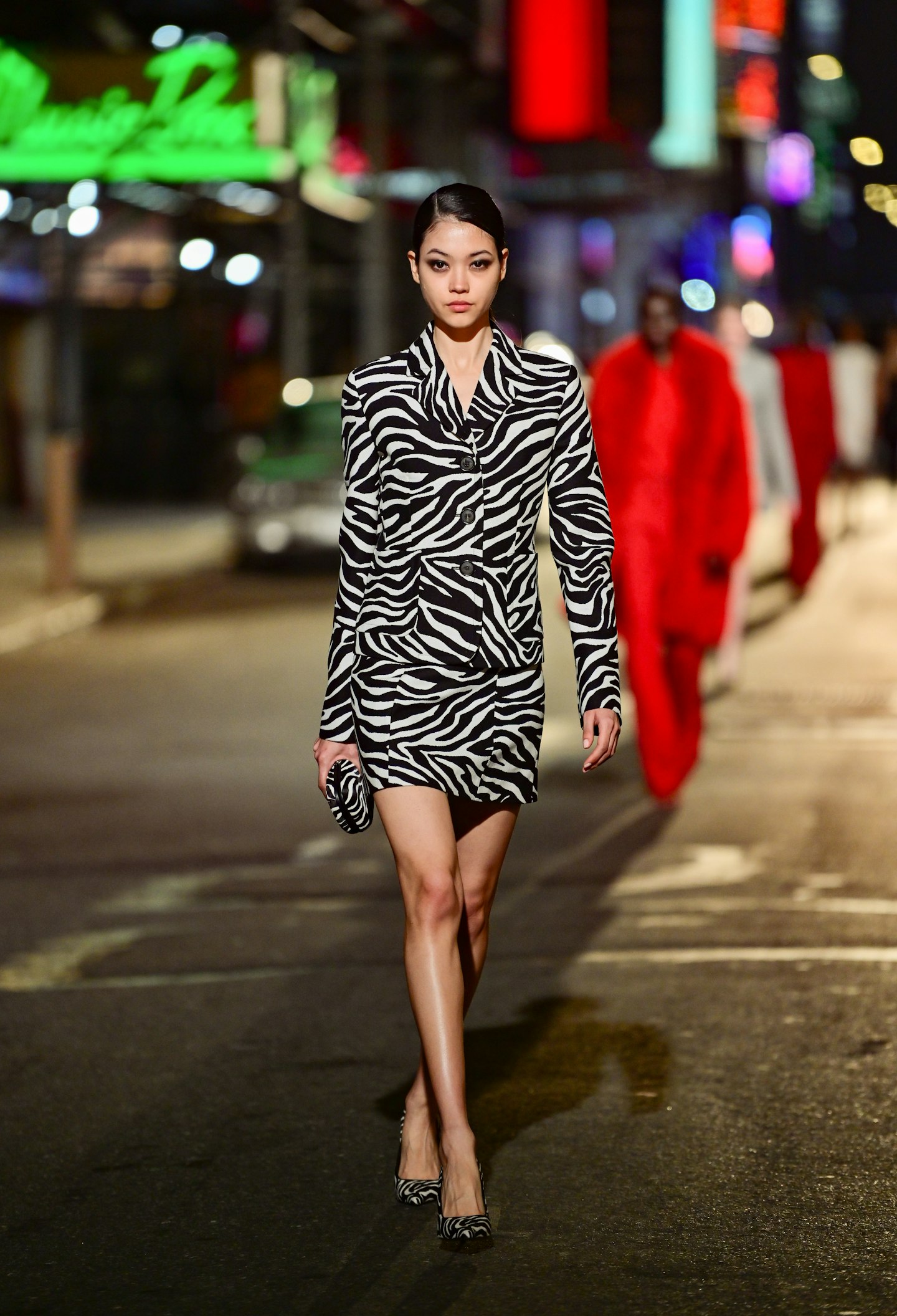 8 of 49
CREDIT: Michael Kors/Getty
2. The Miniskirt Skirt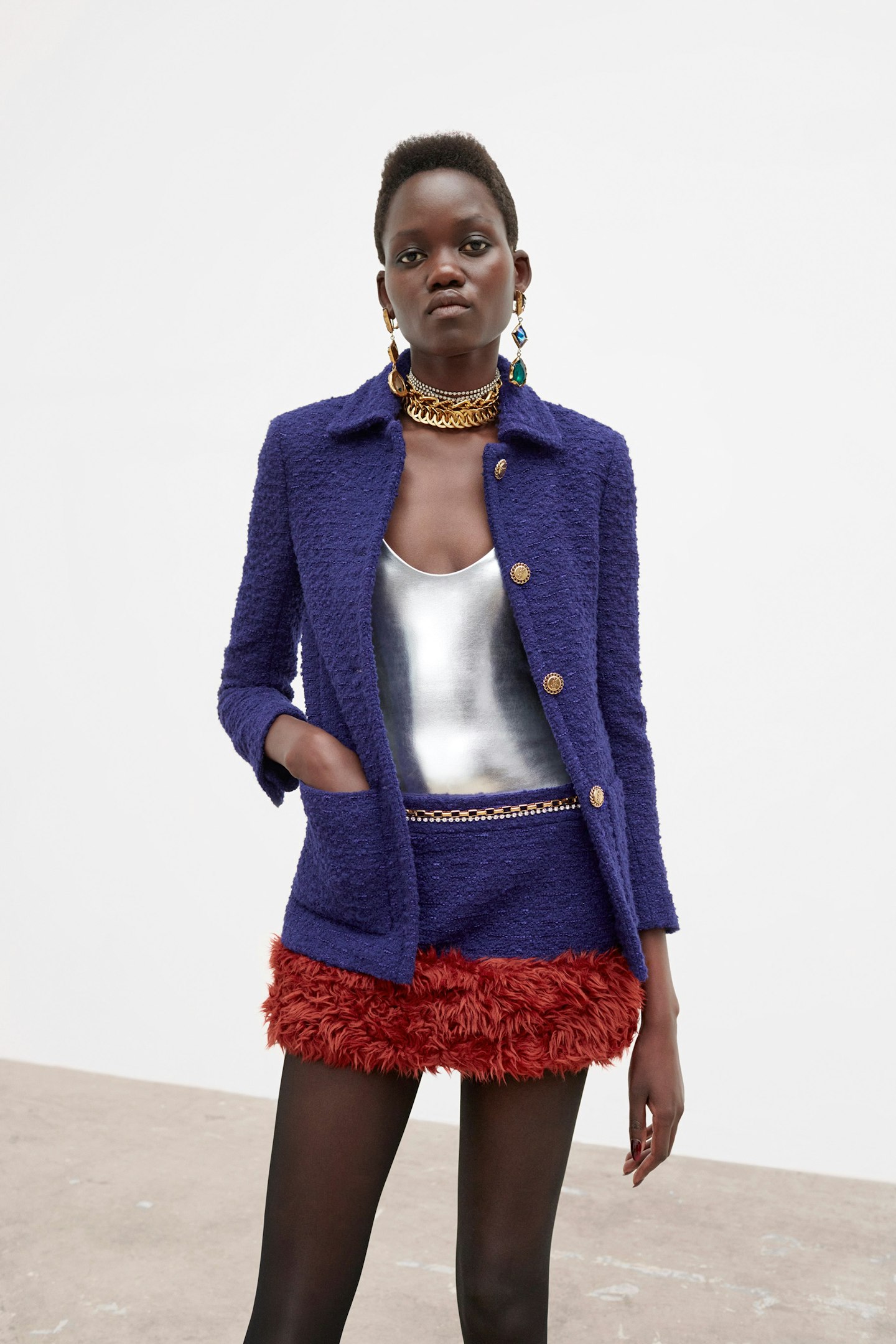 9 of 49
CREDIT: Saint Laurent
2. The Miniskirt Suit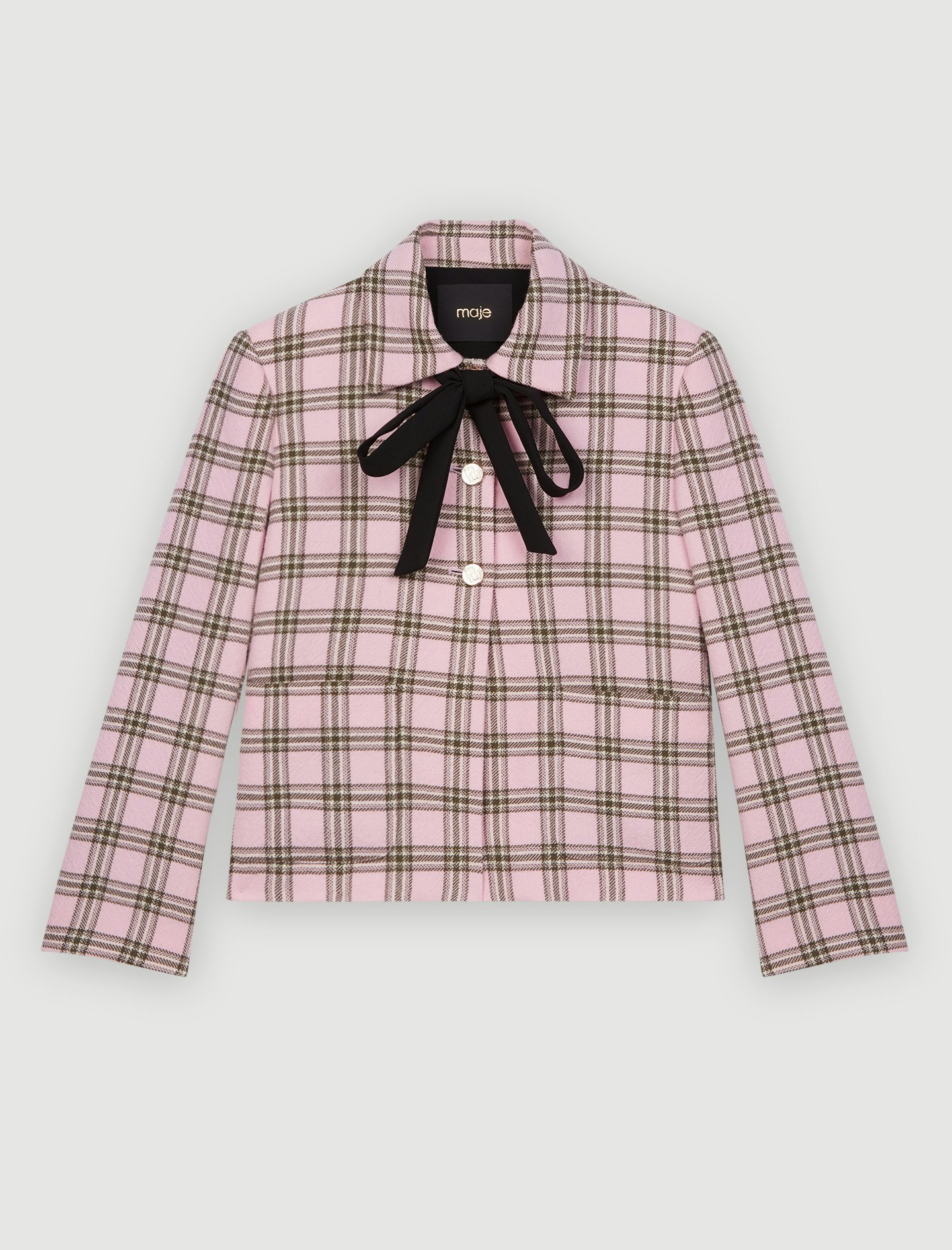 10 of 49
Maje, Checked Jacket With Contrasting Necktie, £329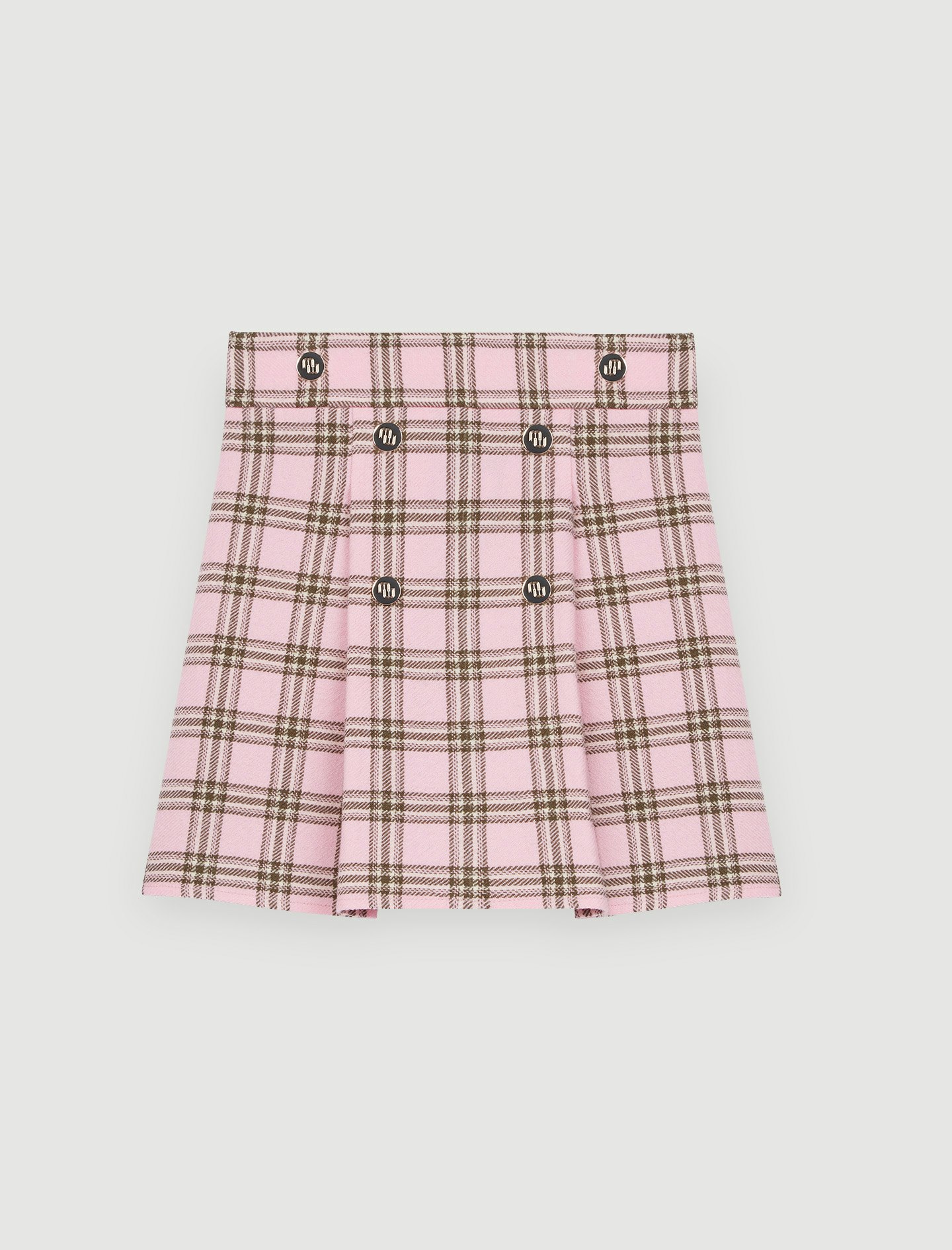 11 of 49
Maje, Checked Pleated Skirt, £219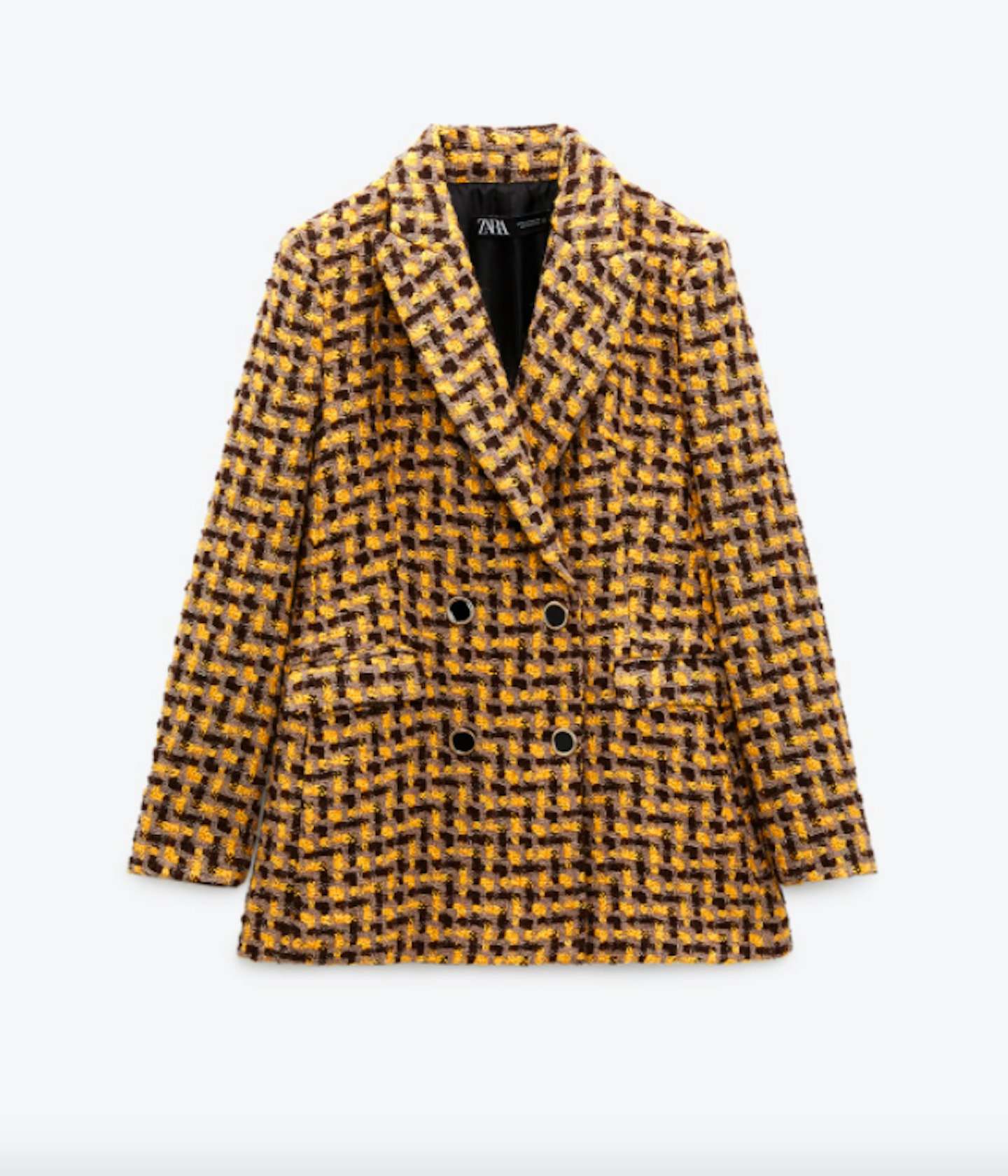 12 of 49
Zara, Textured Double-Breasted Blazer, £79.99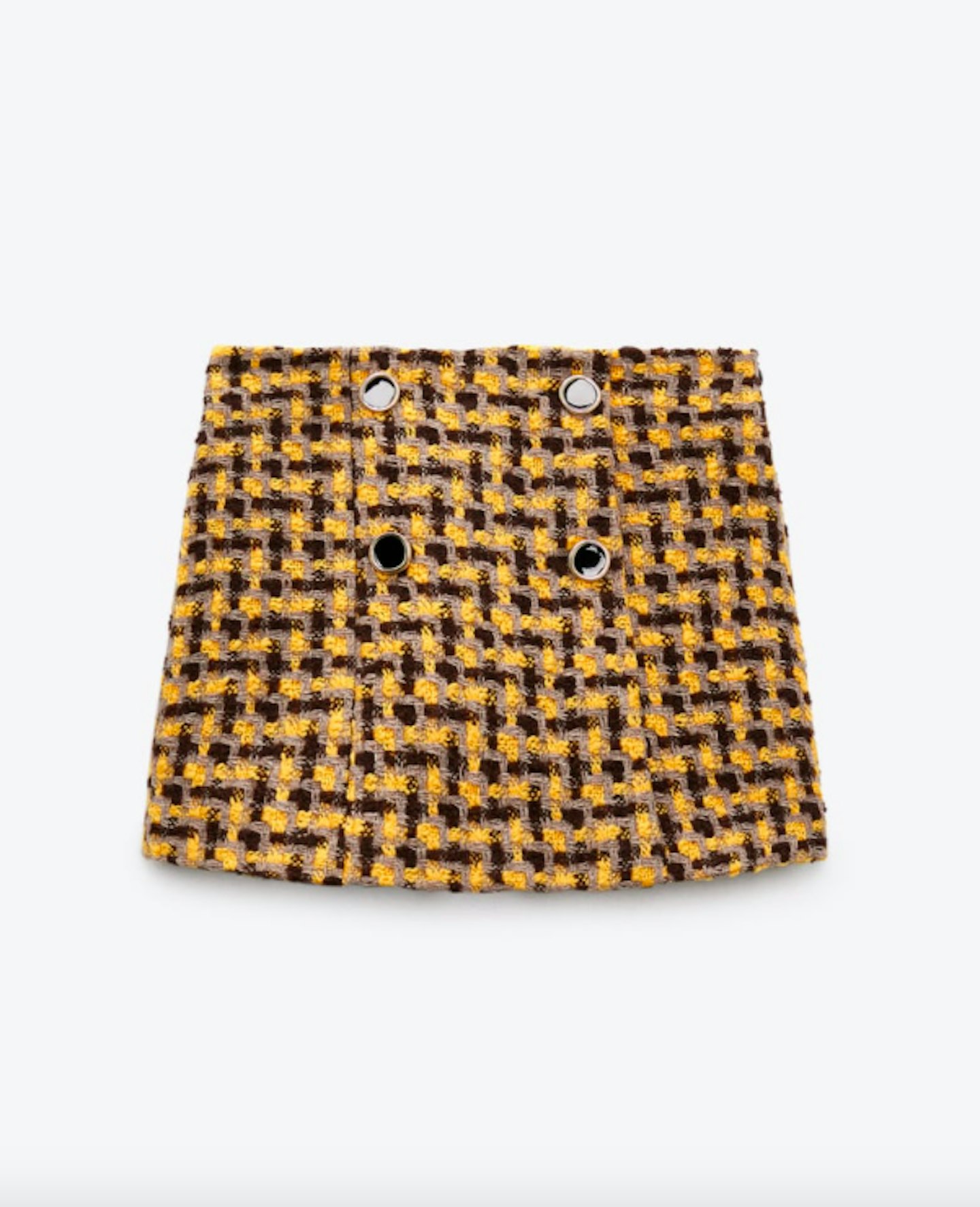 13 of 49
Zara, Textured Skort, £27.99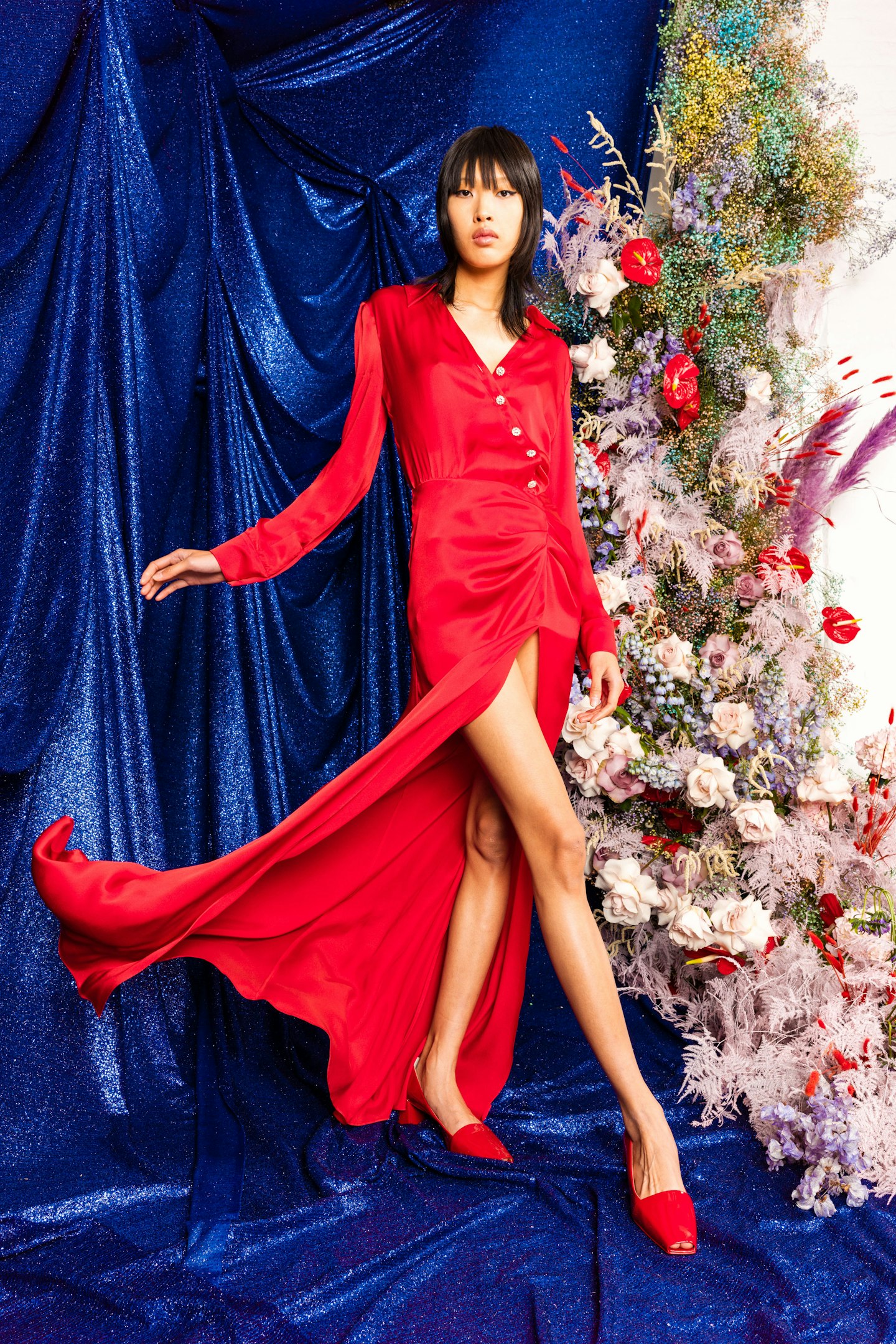 14 of 49
CREDIT: Halpern
3. Bold Colours
So many designers were pushing bold, bright colours this season. And as Halpern, Gucci and Marc Jacobs proved, a luminescent dress will lift the spirits on a dull day.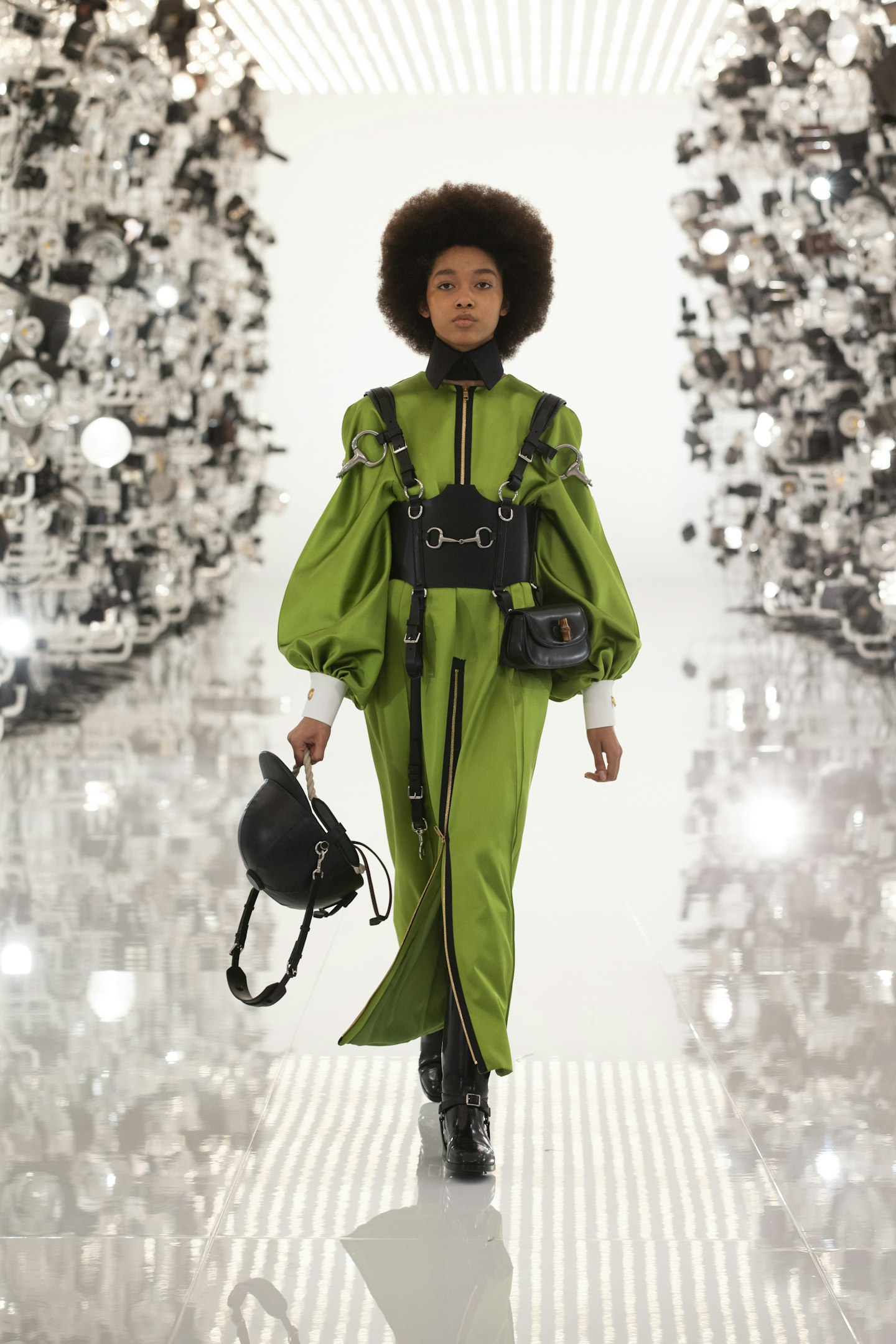 15 of 49
CREDIT: Gucci
3. Bold Colours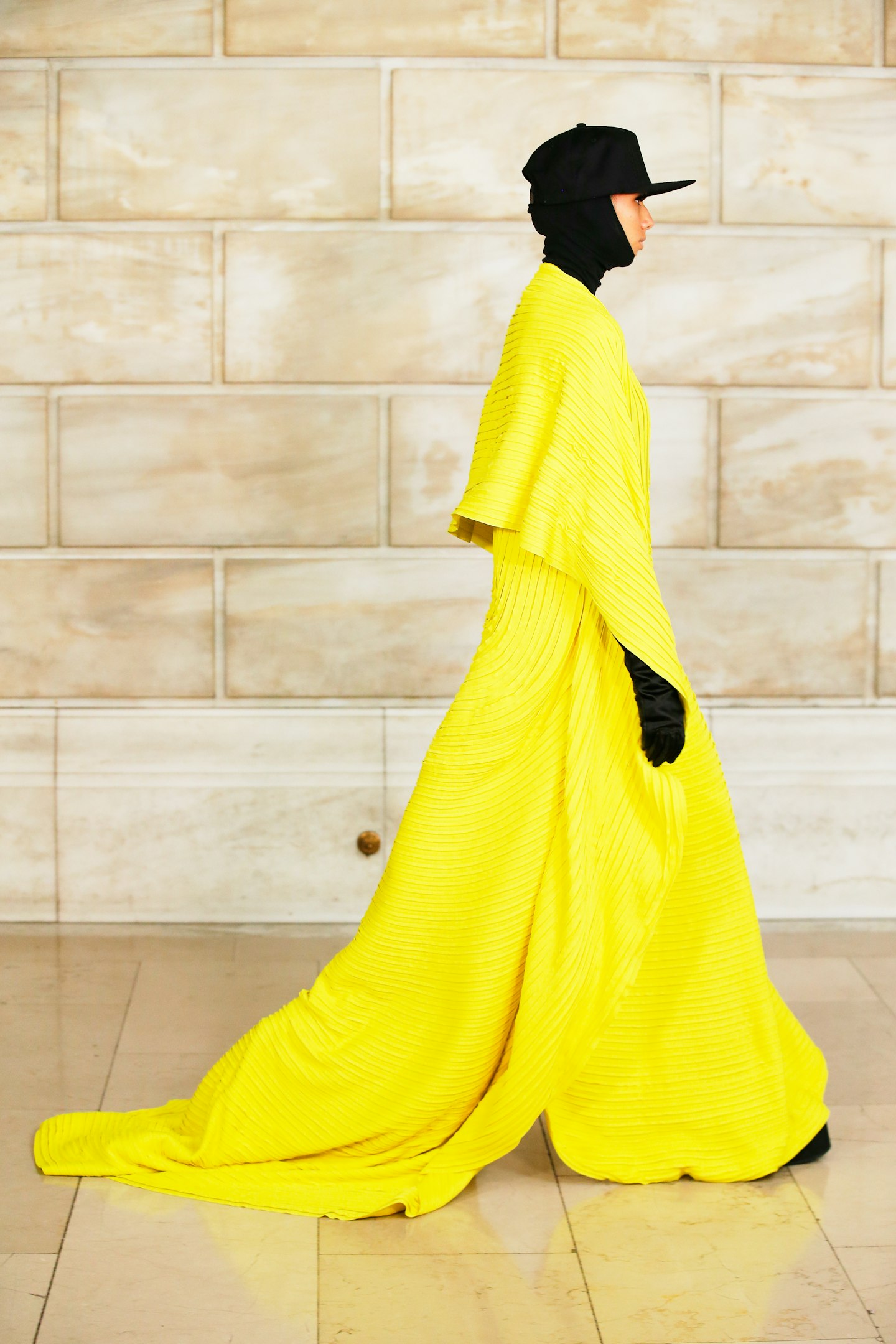 16 of 49
CREDIT: Marc Jacobs
3. Bold Colours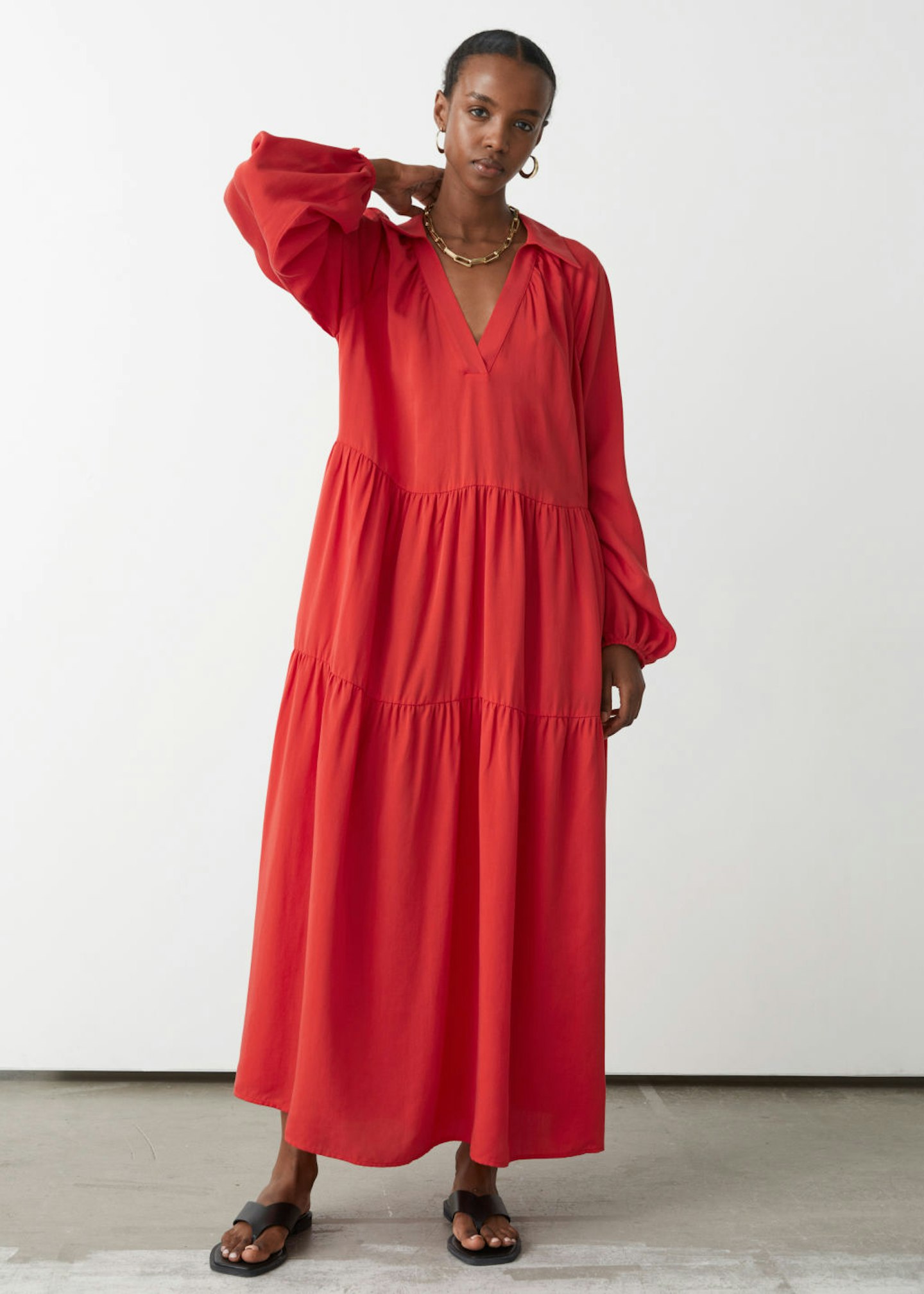 17 of 49
& Other Stories, Voluminous Tiered Maxi Dress, £95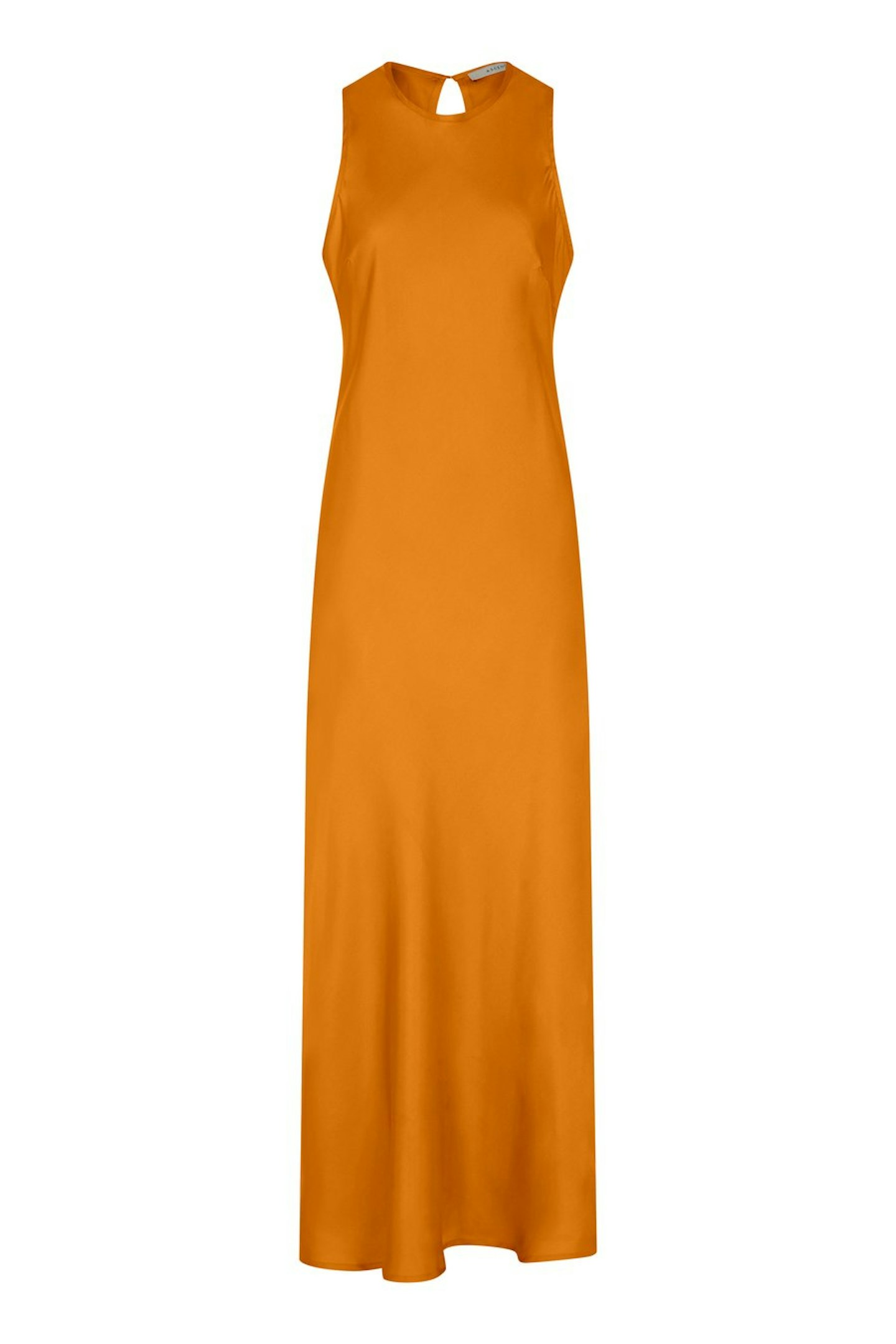 18 of 49
Asceno, Valencia Rust Orange Silk Twill Slip Dress, £345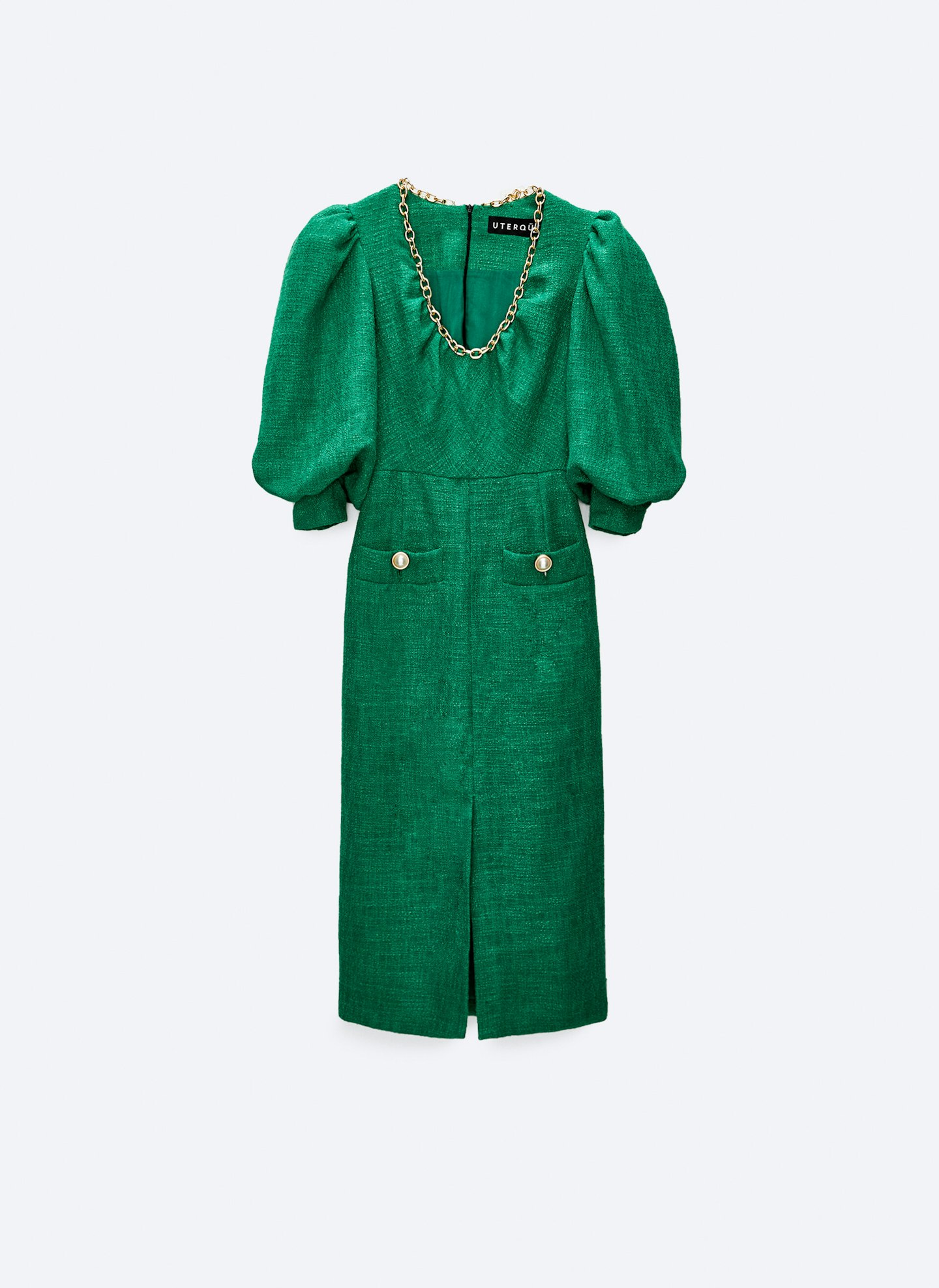 19 of 49
Uterqüe, Textured Dress With Chain Detail, £185
20 of 49
CREDIT: Alberta Ferretti
4. Autumn's Bounty
As well as bold colours, shades that mirror the seasonal change (all embodied by this particular outfit at Alberta Ferretti) are always on-point for autumn.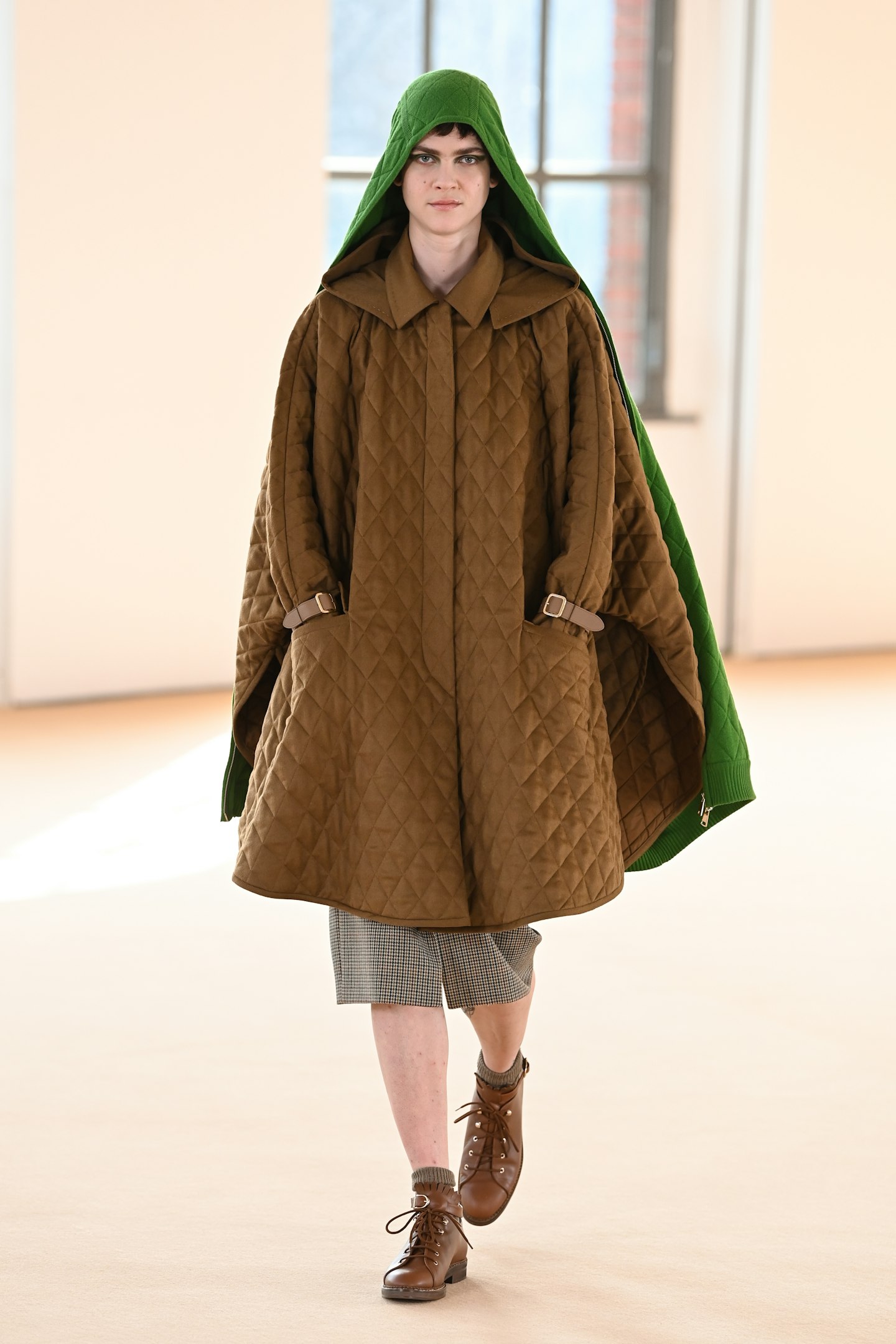 21 of 49
CREDIT: Max Mara/Getty
4. Autumn's Bounty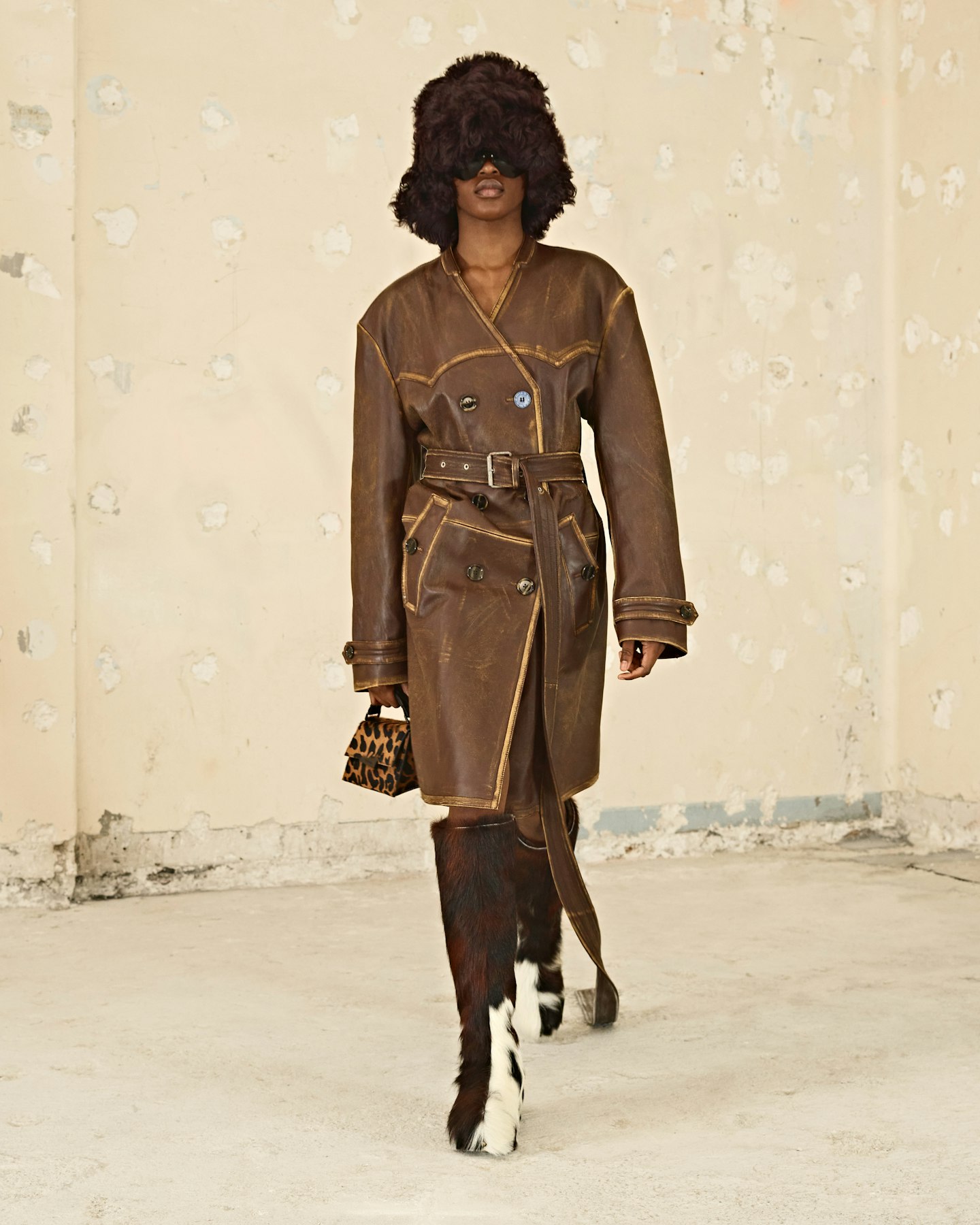 22 of 49
CREDIT: Acne Studios
4. Autumn's Bounty
23 of 49
Max Mara, Tedgirl Alpaca-Blend Teddy Coat, £1,975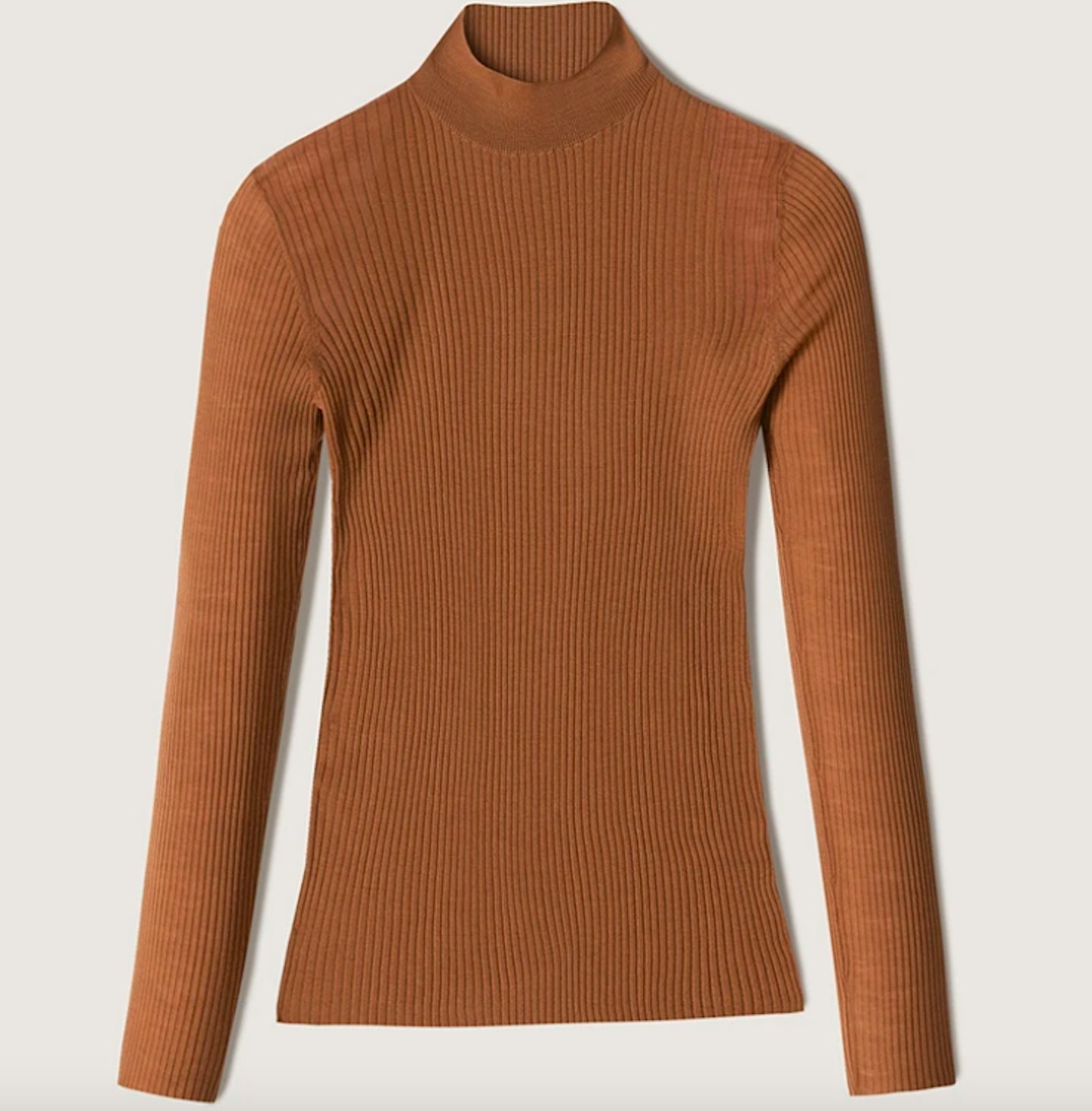 24 of 49
Nanushka, Merino Wool Top, £225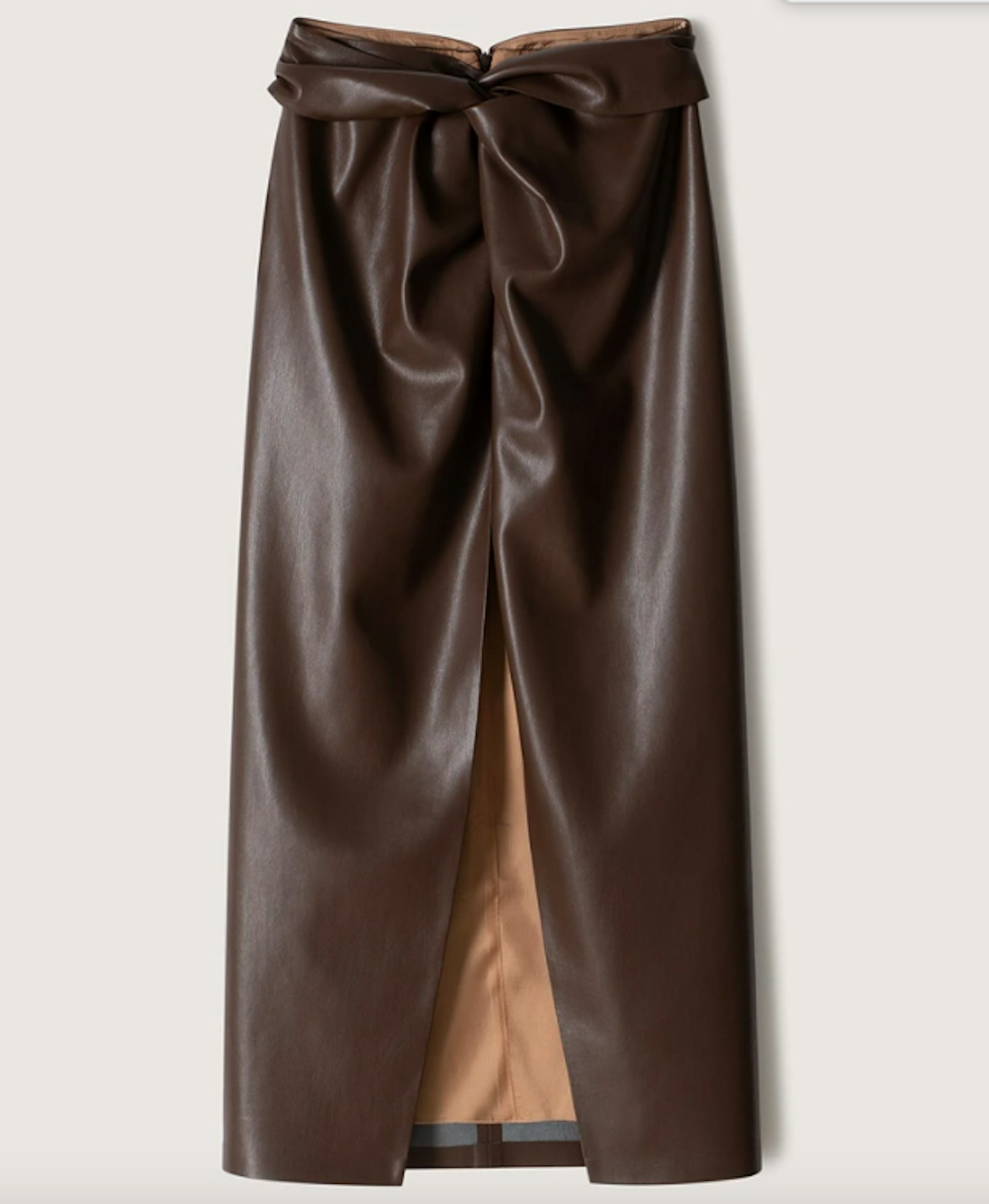 25 of 49
Nanushka, Vegan Leather Midi Skirt, £345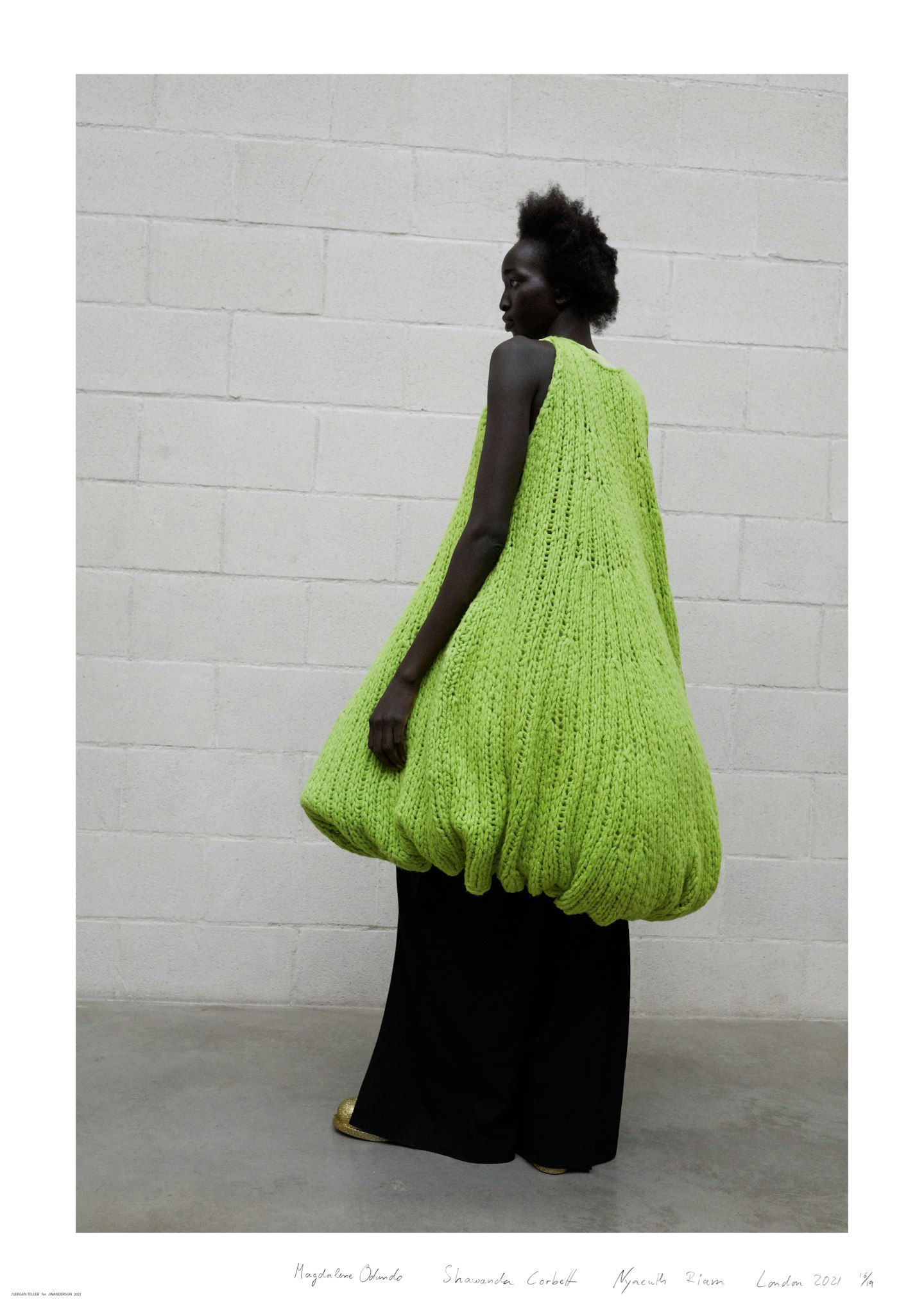 26 of 49
CREDIT: JW Anderson
5. Volume
Again, summer's about minimal fabrics most of the time. Autumn, on the other hand, is when volume becomes viable. Hello, the perfect puffball frock, courtesy of JW Anderson, as well as the puffer to end all puffers from Marc Jacobs.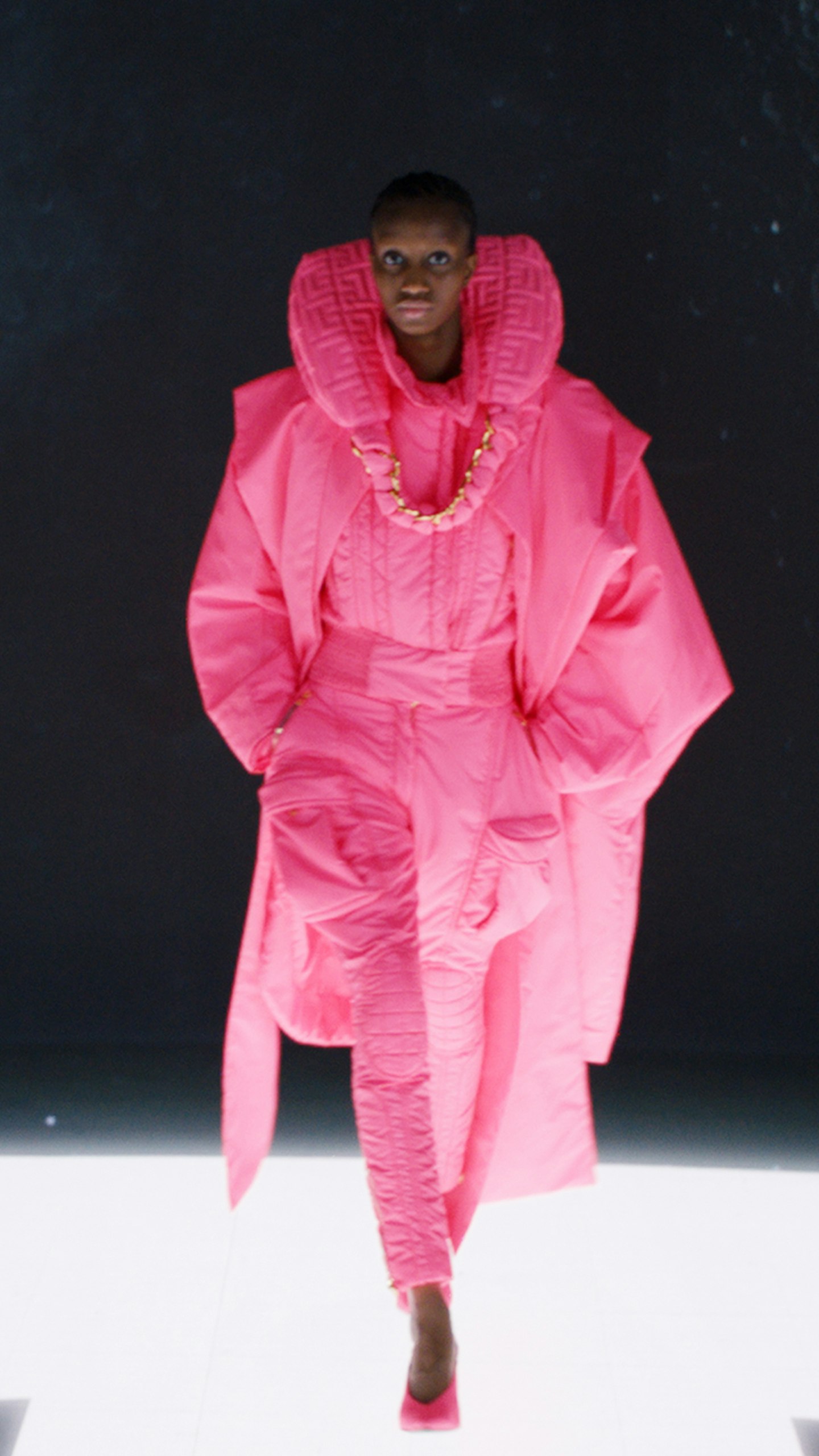 27 of 49
CREDIT: Balmain
5. Volume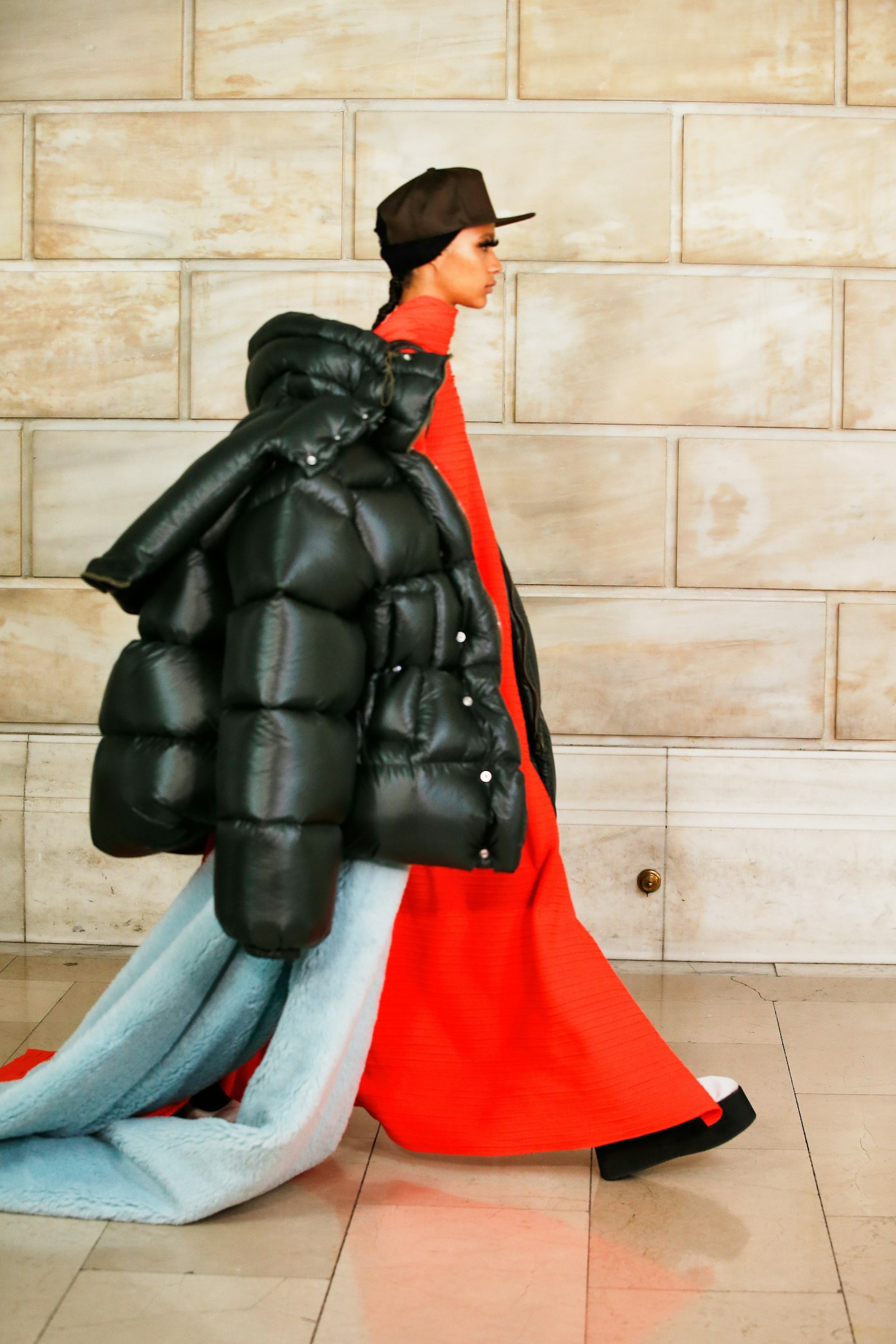 28 of 49
CREDIT: Marc Jacobs
5. Volume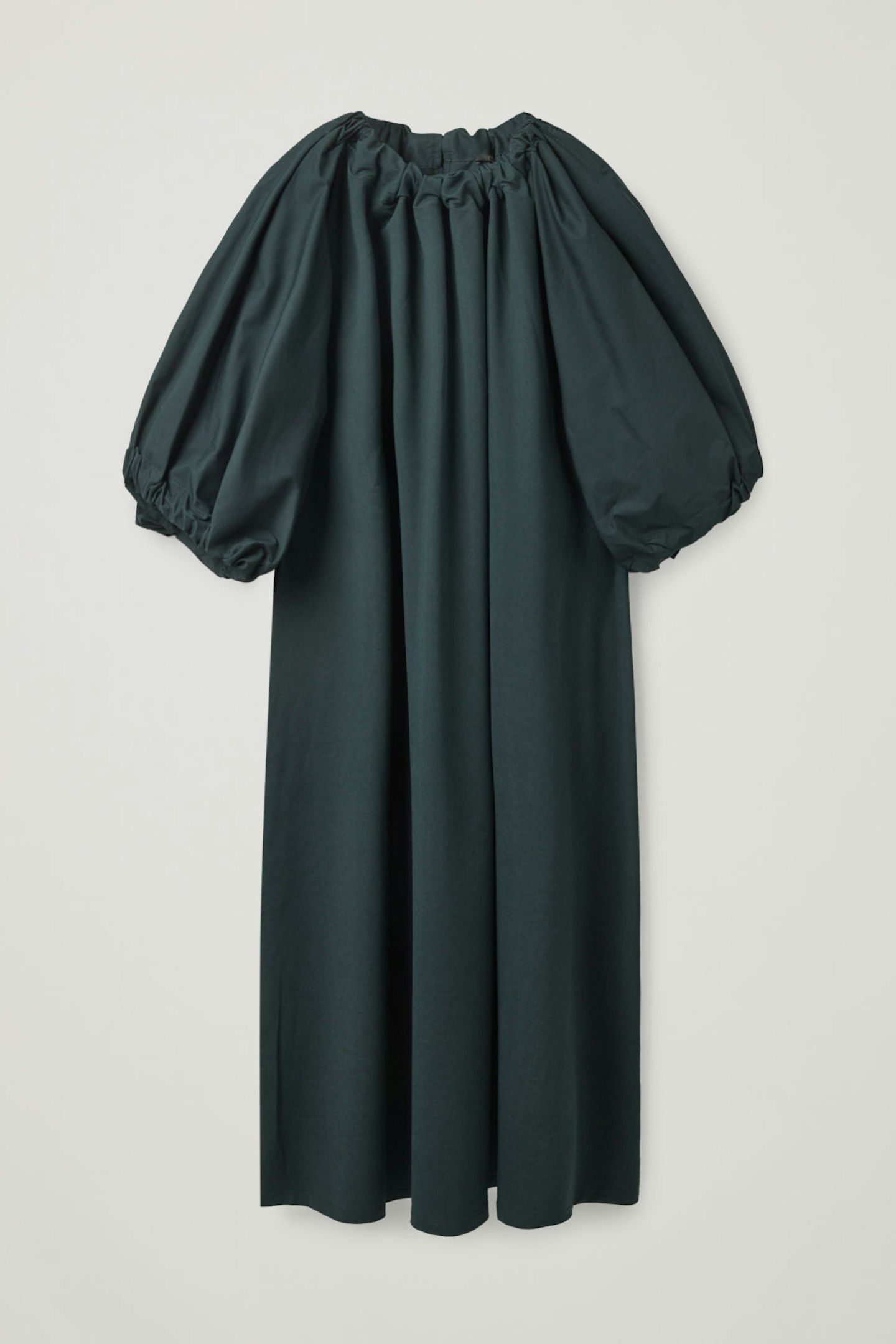 29 of 49
COS, Gathered Dress, £79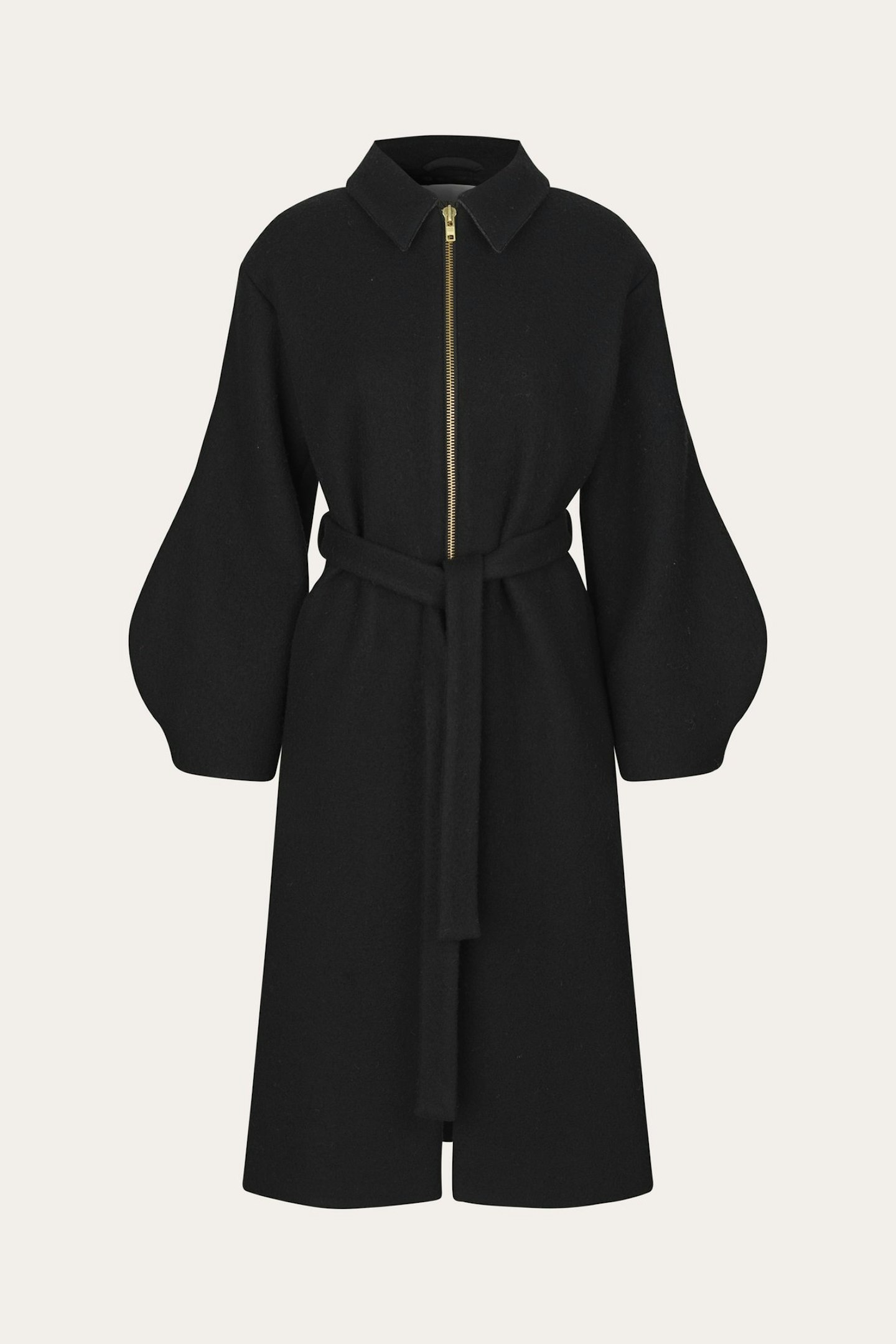 30 of 49
Stine Goya, Wilma Coat, £490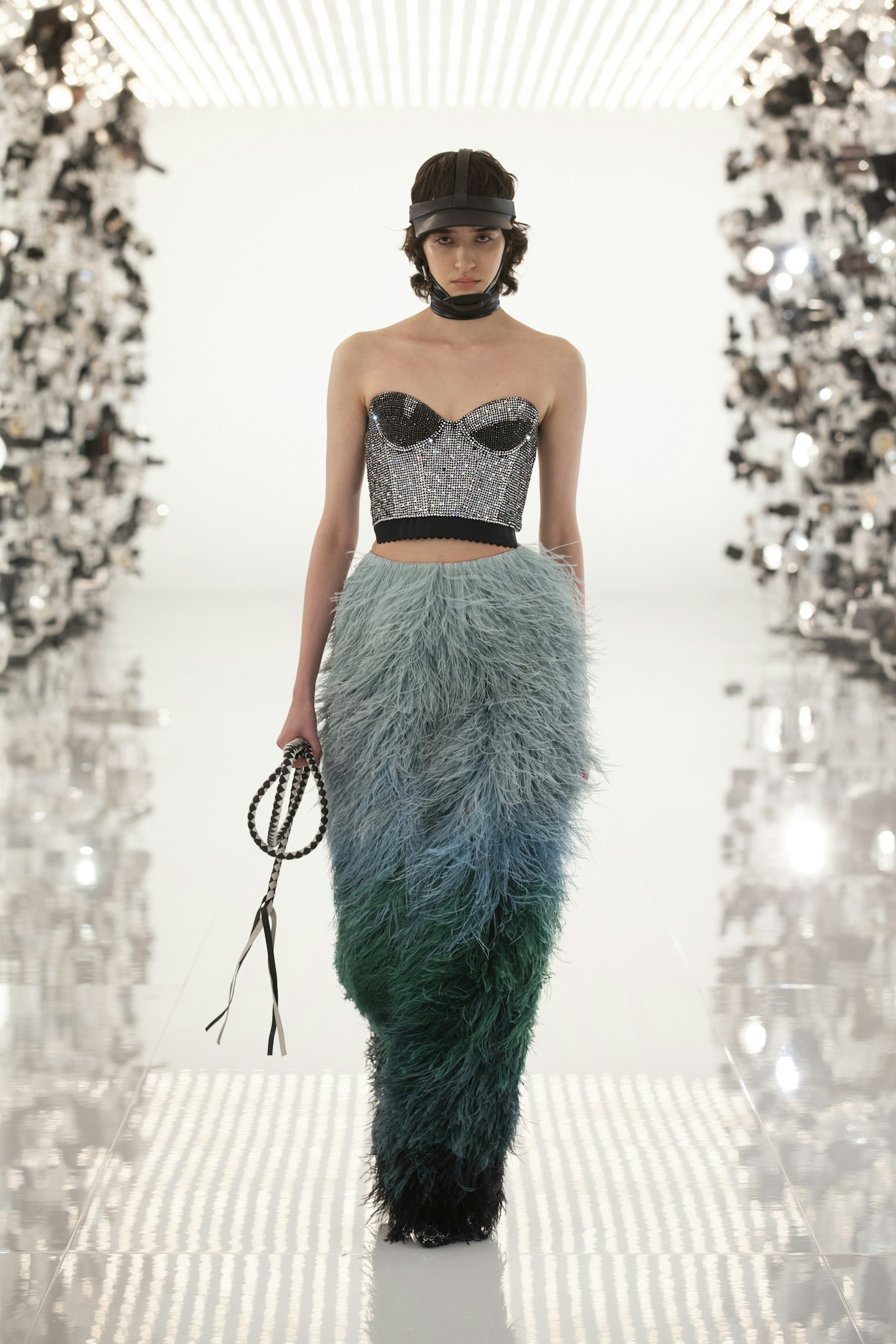 31 of 49
CREDIT: Gucci
6. Decadence
Want to wear a feathered skirt with a studded corset with a leather cap? Go right ahead says Gucci, who incidentally is going to be front and centre of our minds this autumn thanks to a certain film starring Lady Gaga. P.S. Bottega Veneta's corseted mini has got to be the ultimate way to do party season.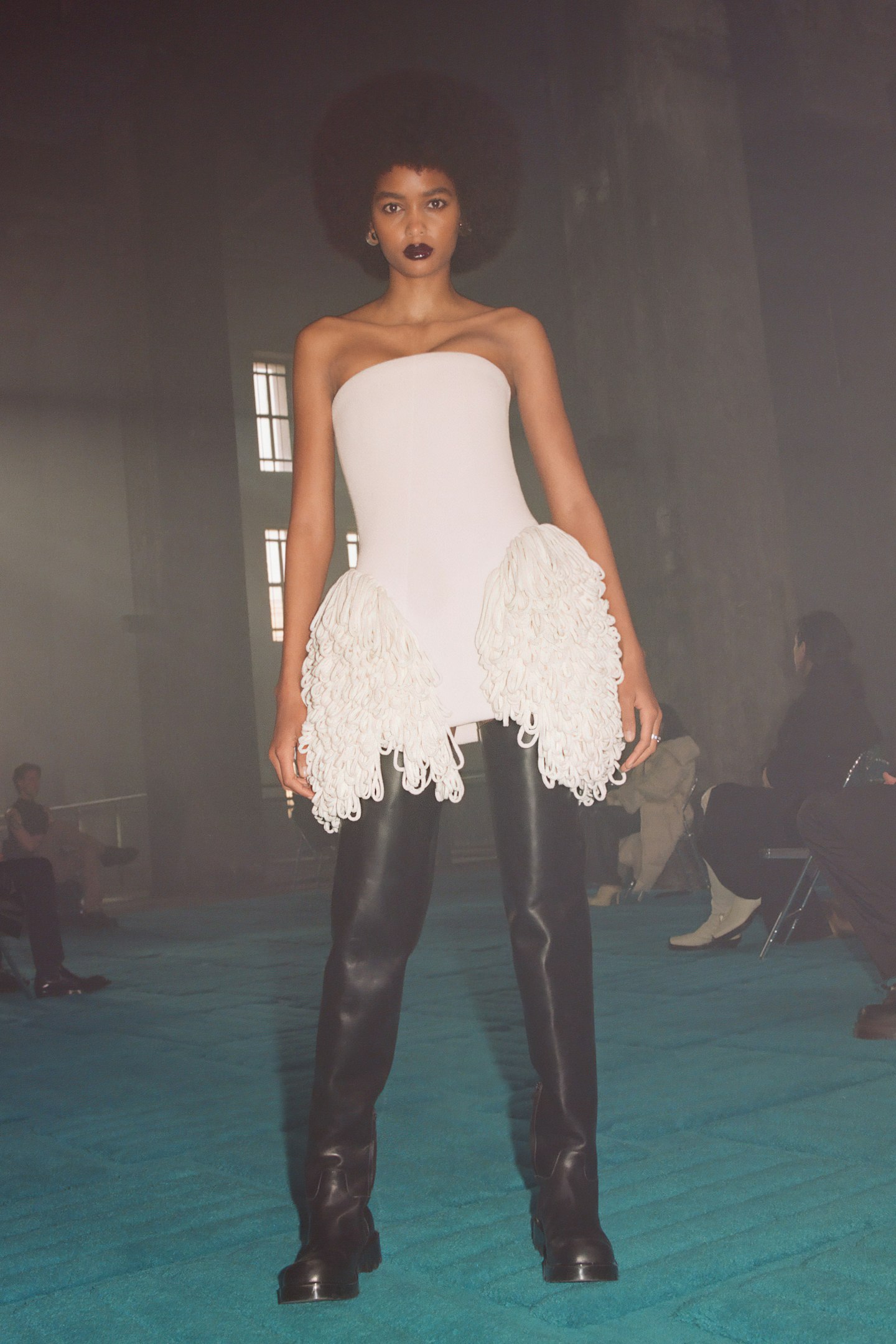 32 of 49
CREDIT: Bottega Veneta
6. Decadence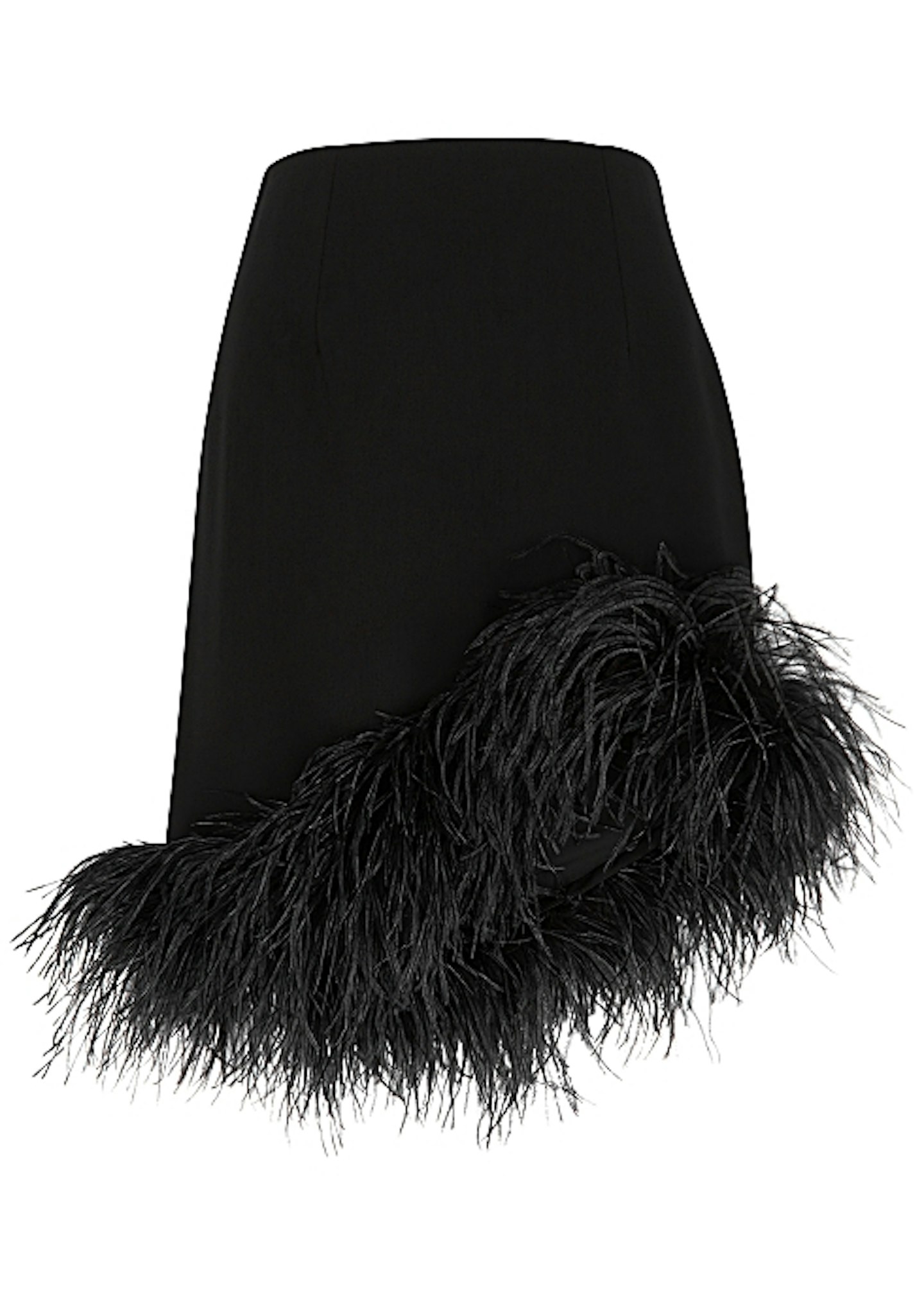 33 of 49
16Arlington, Feather Skirt, £595 at Harvey Nichols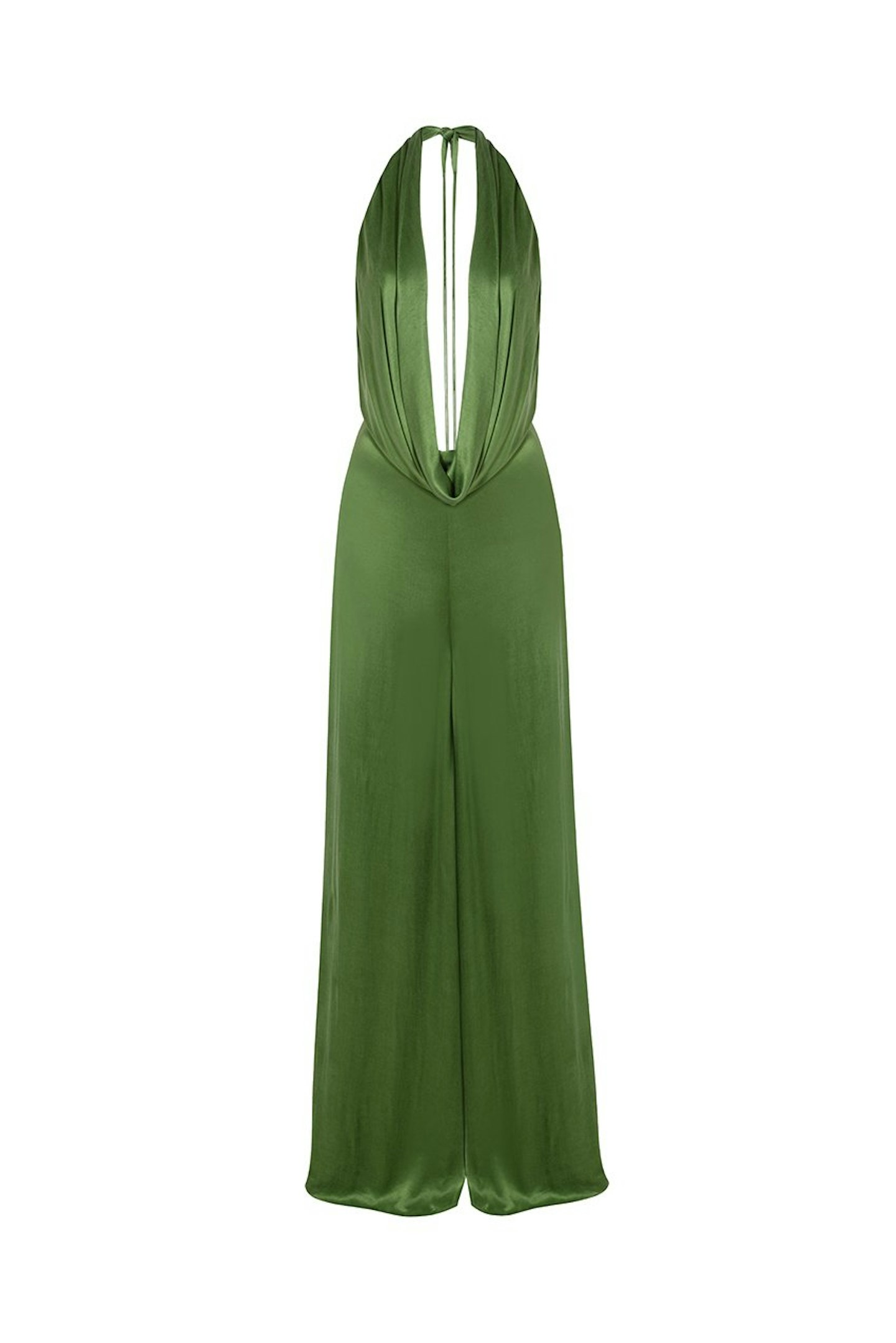 34 of 49
Rat & Boa, Juliana Jumpsuit, £195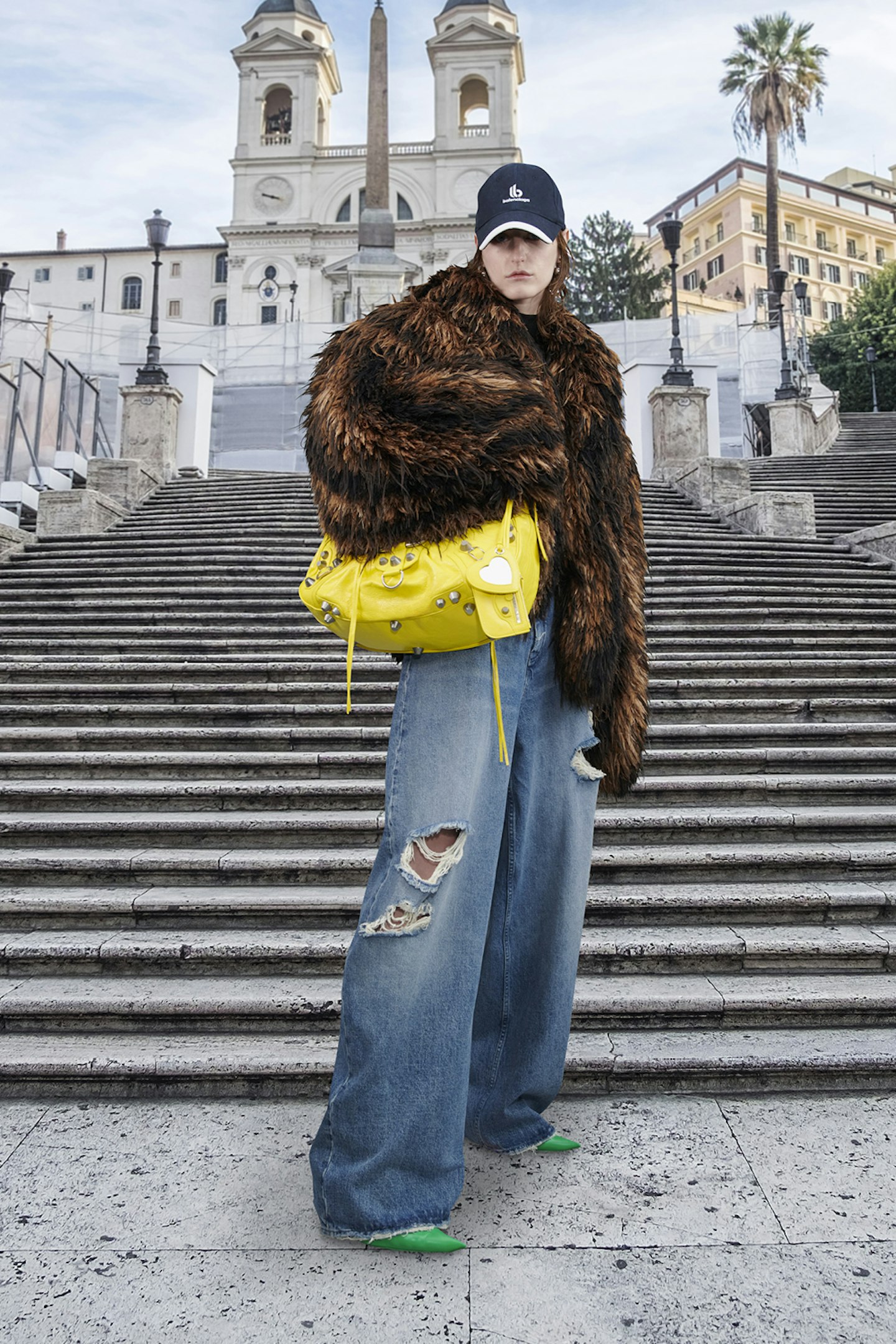 35 of 49
CREDIT: Balenciaga
7. Baggy Jeans
We've done skinny, straight, flared and cropped. This autumn, say hello to your new favourite jeans: baggy. As demonstrated by Balenciaga, they might just be the comfiest (and, thus, the coolest) shape ever invented.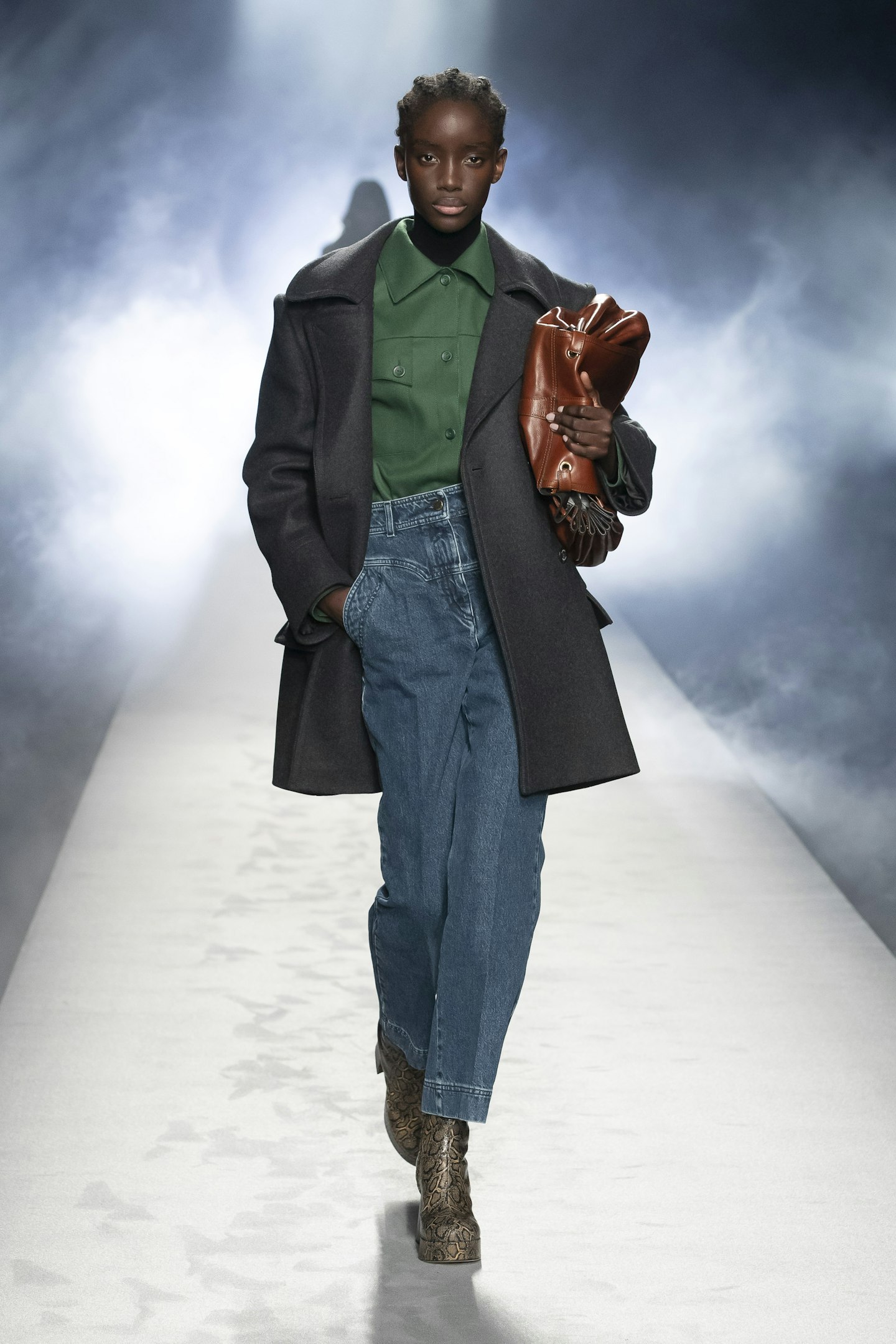 36 of 49
CREDIT: Alberta Ferretti
7. Baggy Jeans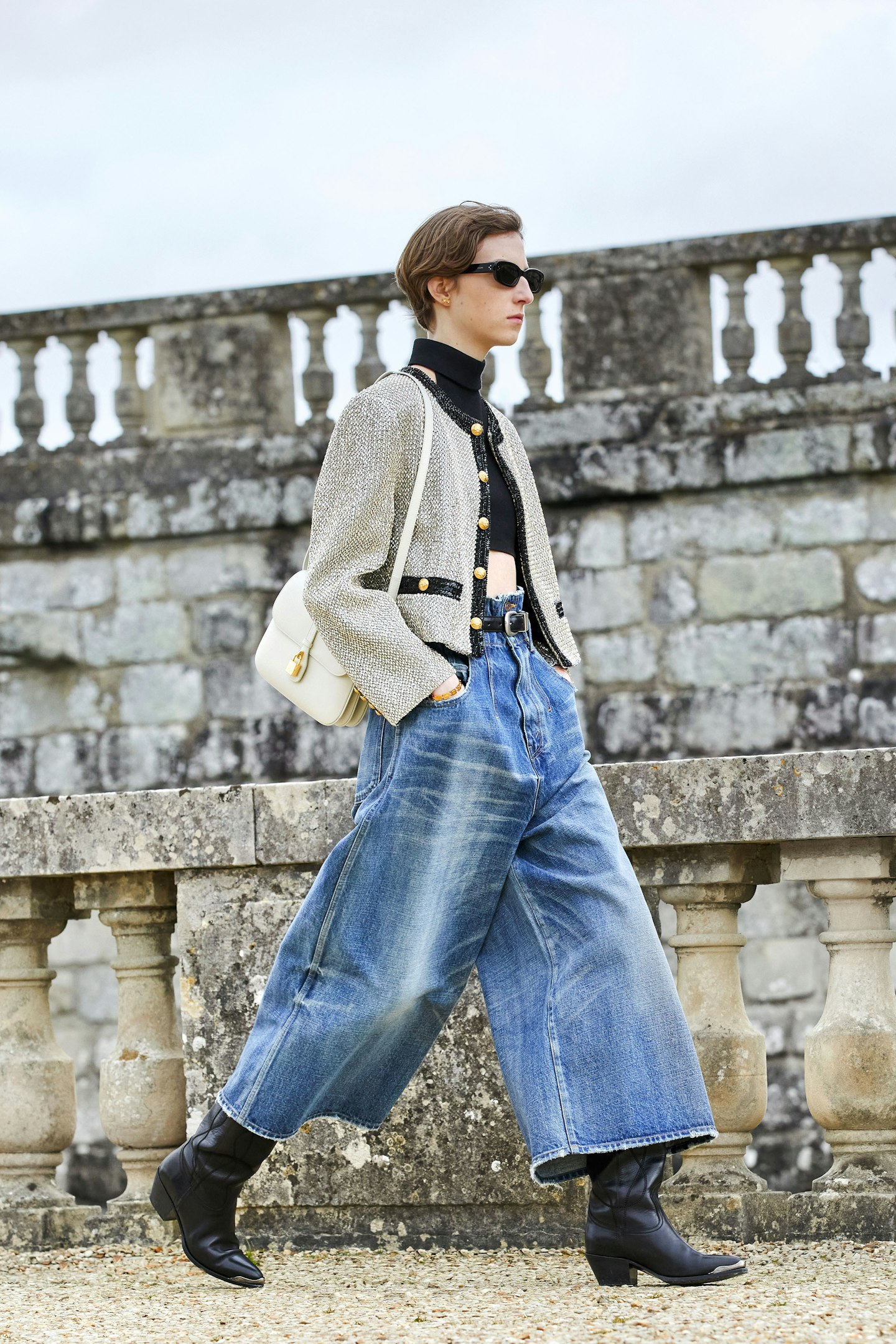 37 of 49
CREDIT: Celine
7. Baggy Jeans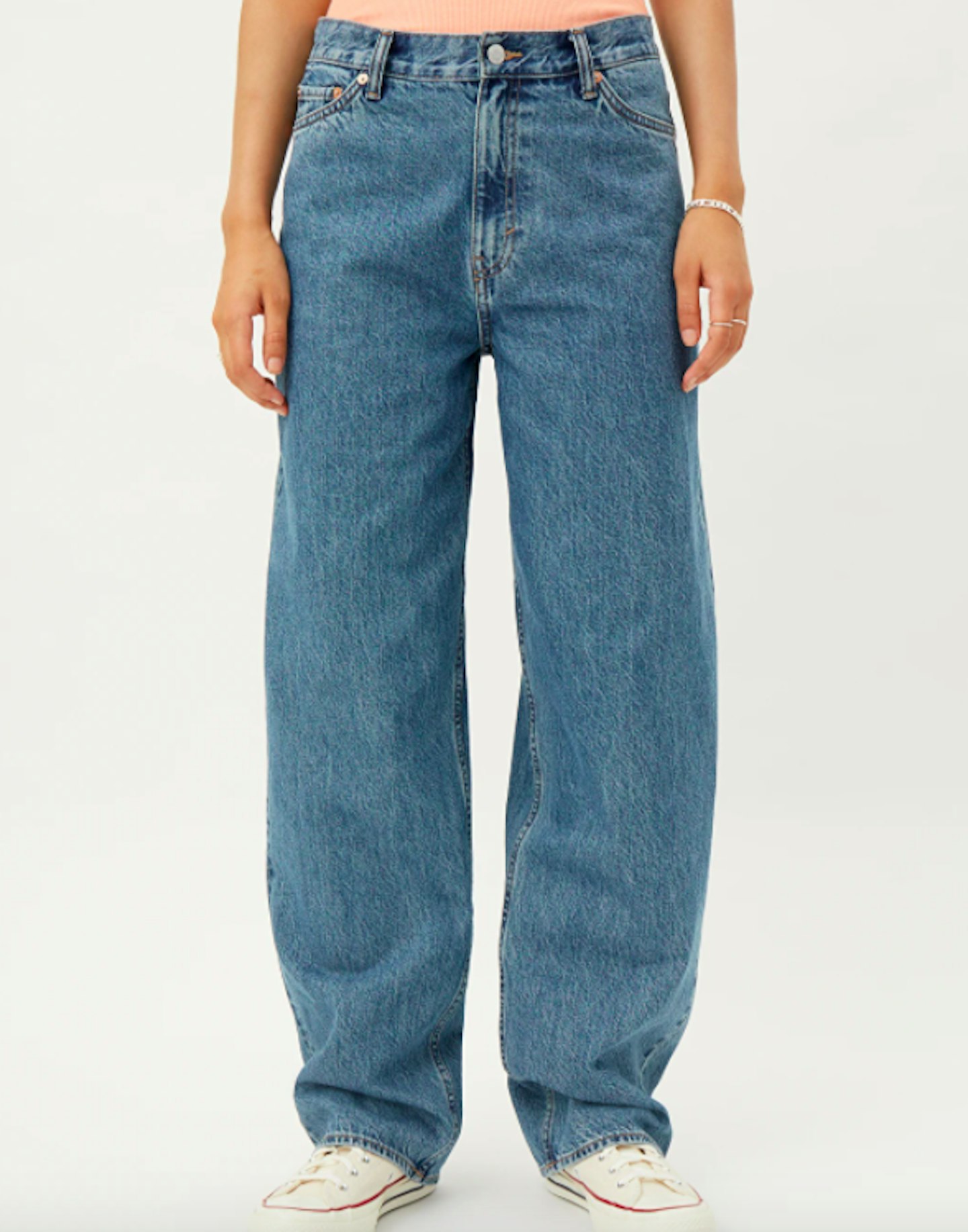 38 of 49
Weekday, Rail Mid Loose Straight Jeans, £50
39 of 49
COS, Tapered High-Rise Jeans, £69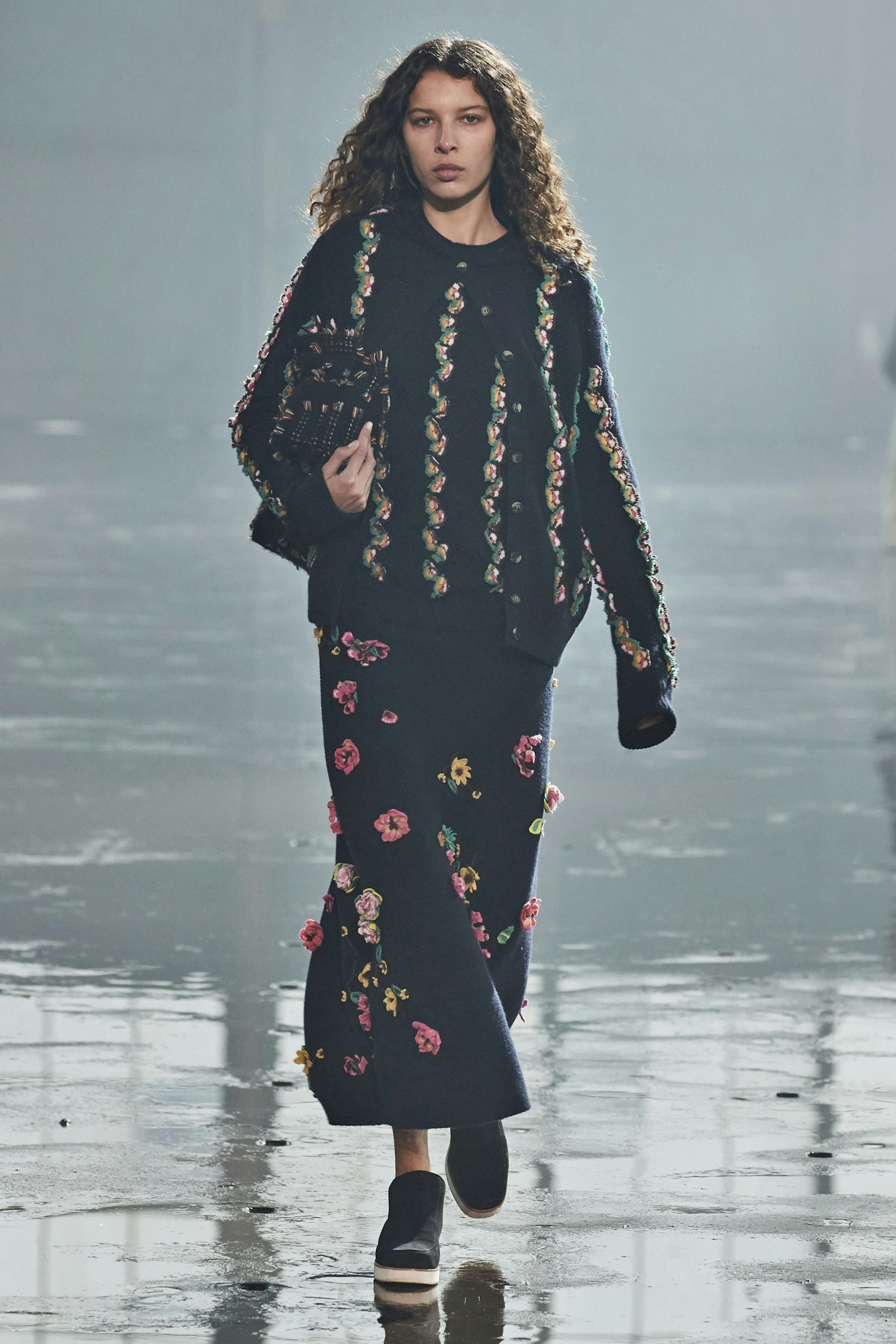 40 of 49
CREDIT: Gabriela Hearst
8. Knits
Nobody does knitwear quite like Gabriela Hearst. While hers are a serious investment, you'll pleased to know that every designer went big on cosy jumpers, sweater vests and even ponchos for this season.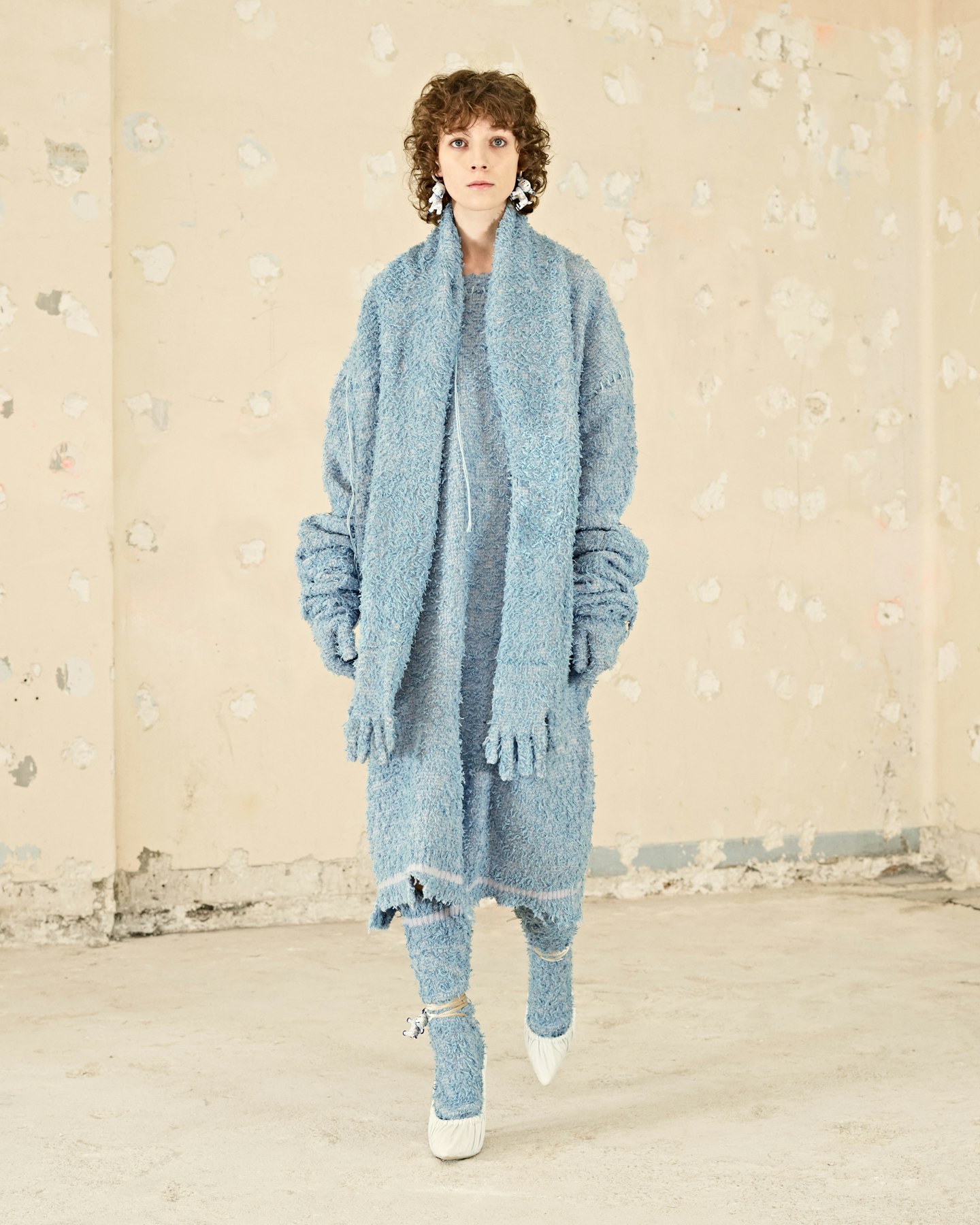 41 of 49
CREDIT: Acne Studios
8. Knits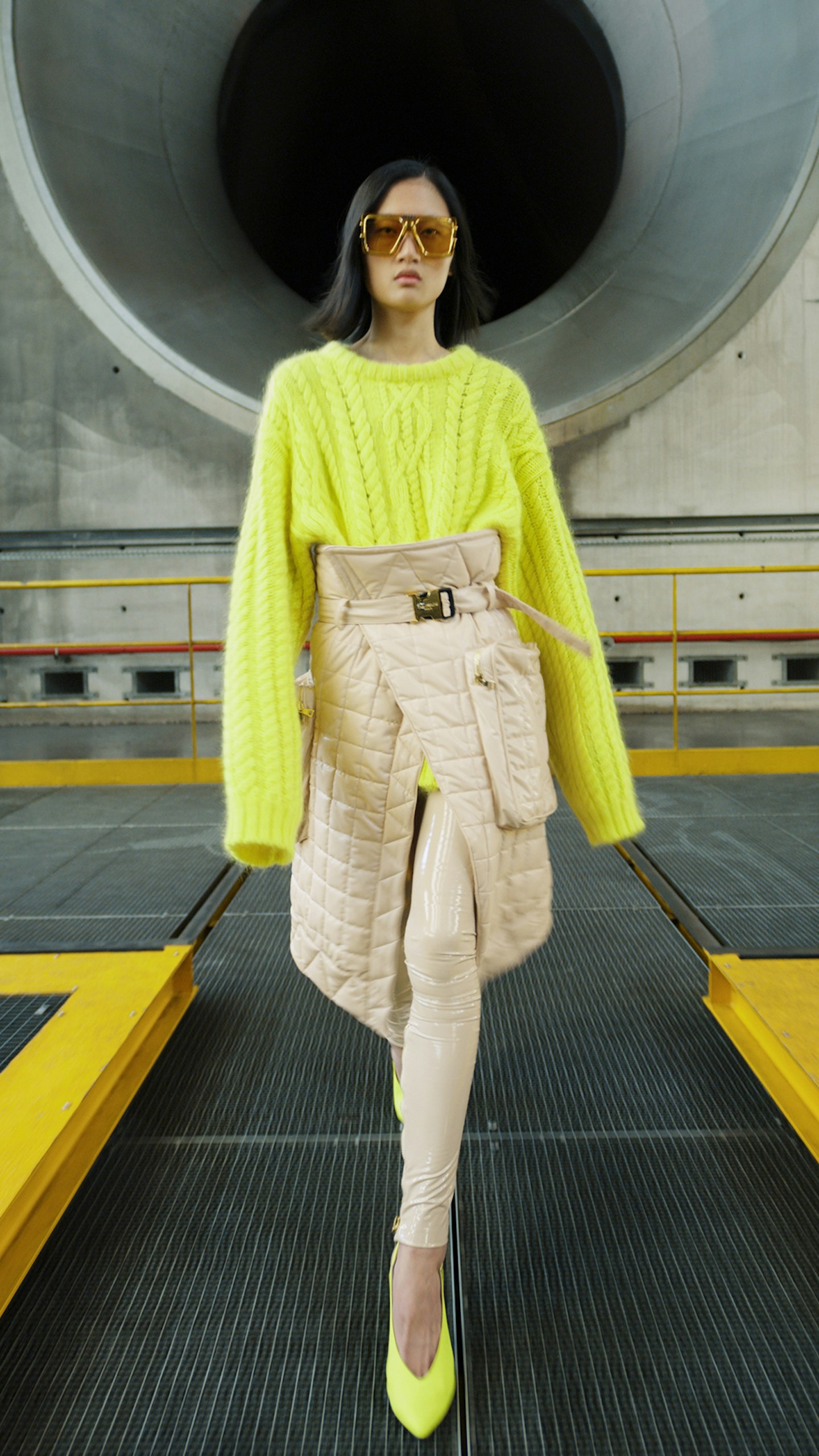 42 of 49
CREDIT: Balmain
8. Knits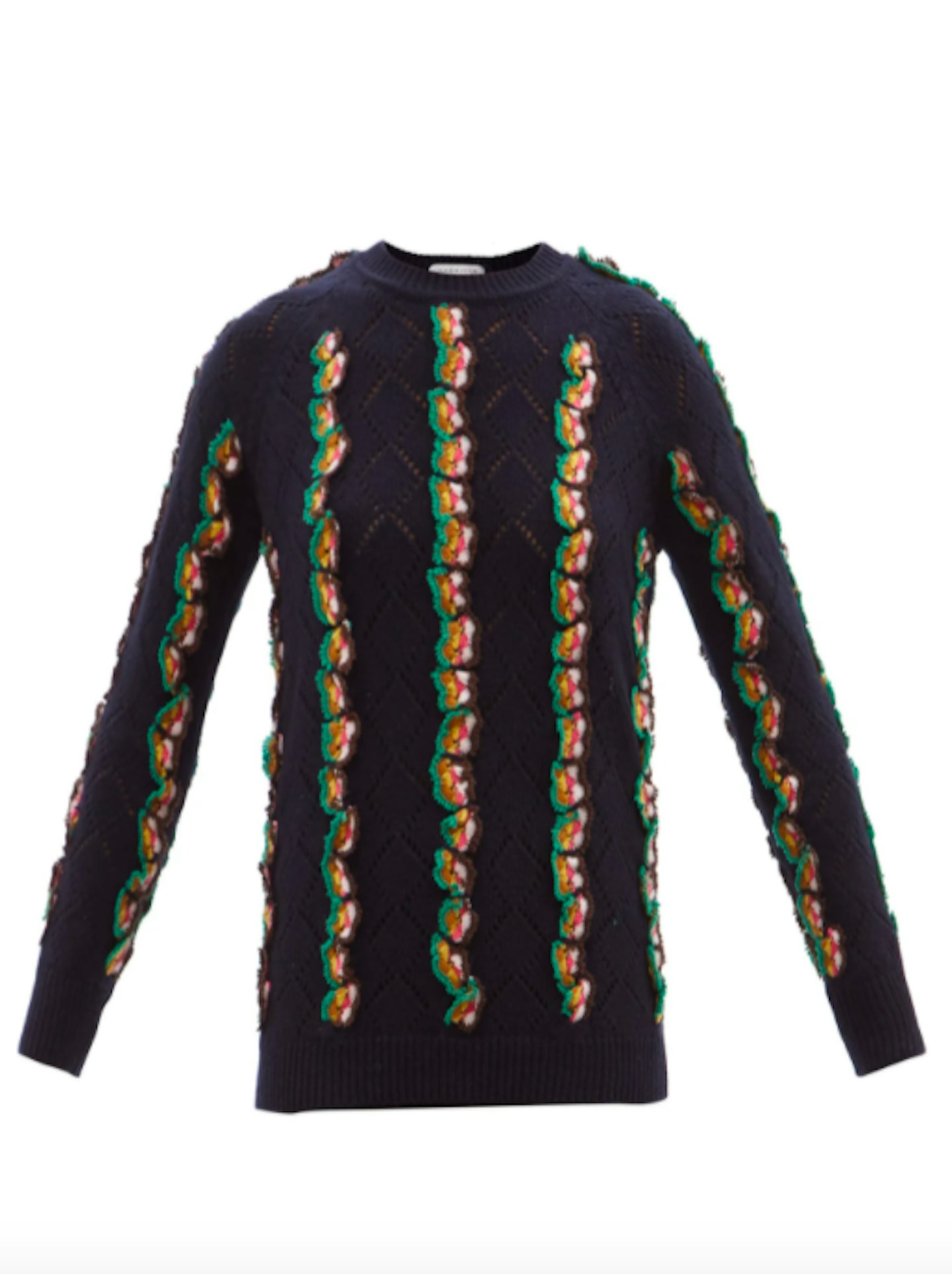 43 of 49
Gabriela Hearst, Cashmere Sweater, £2,790 at Matchesfashion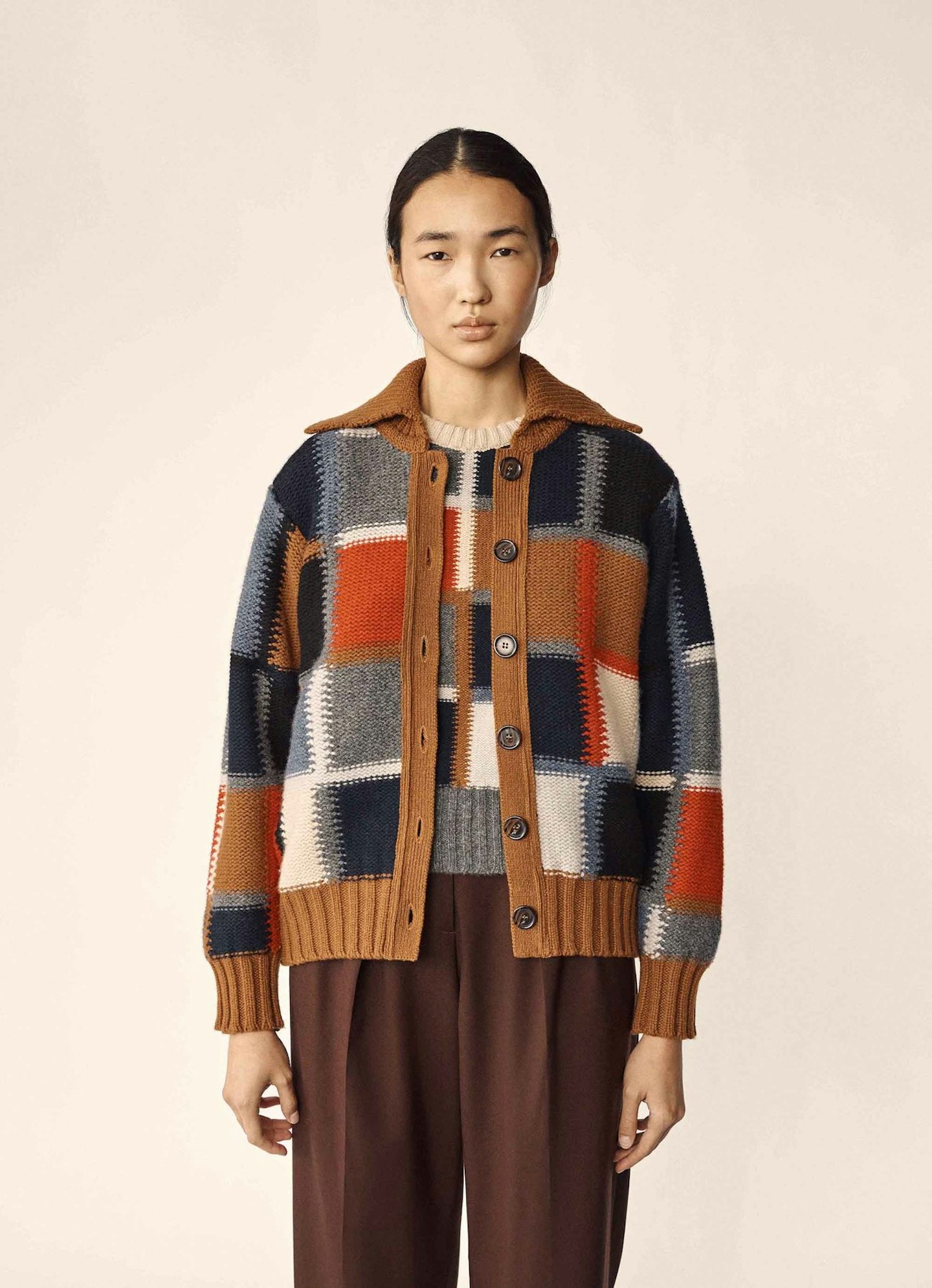 44 of 49
& Daughter, Wicklow Hand Intarsia Patchwork Jacket, £550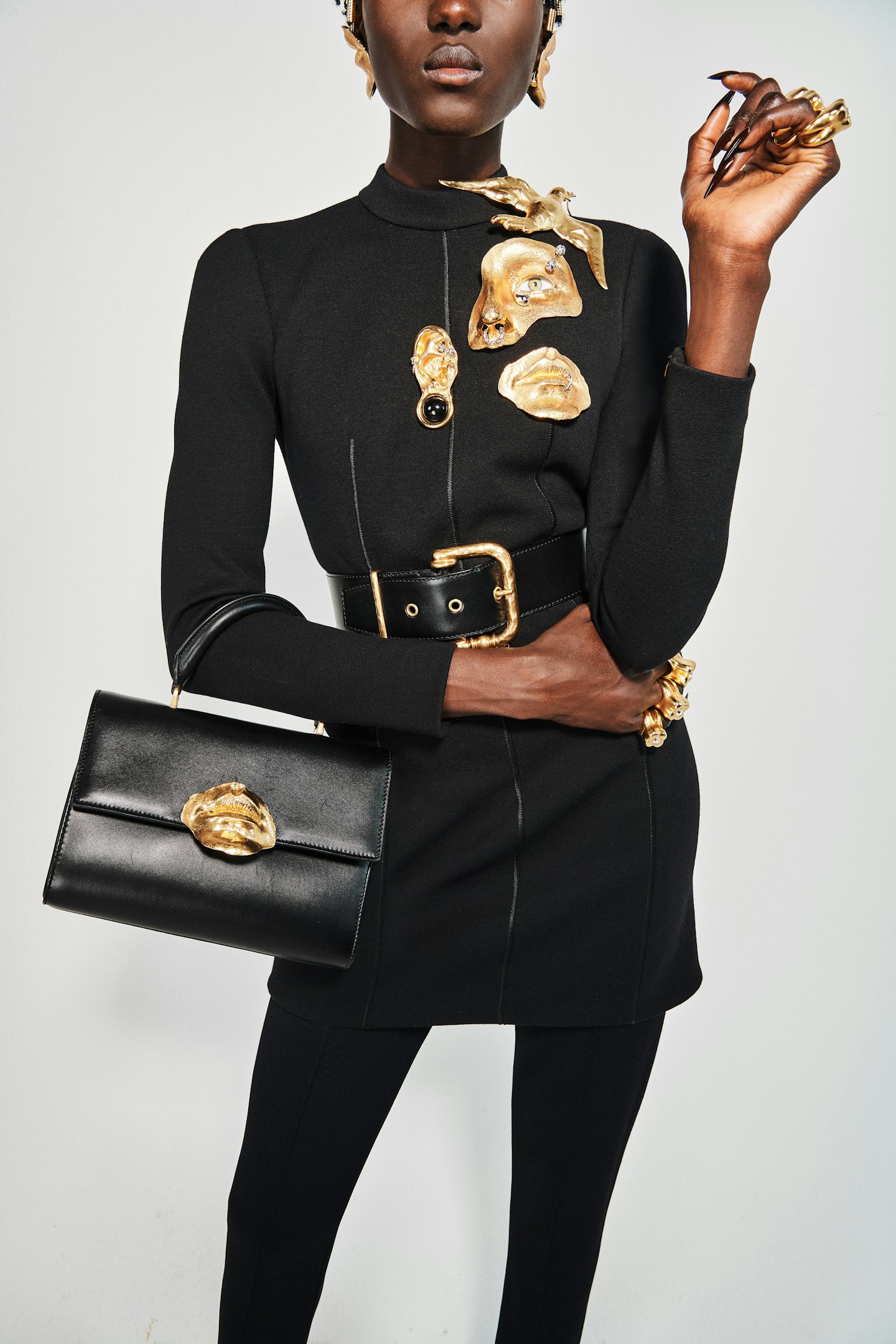 45 of 49
CREDIT: Schiaparelli
10. The LBD
The LBD is given a facelift every season, but Schiaparelli's - with its daringly simple silhouette (enhanced with a family of gold brooches) - is perfection for AW21.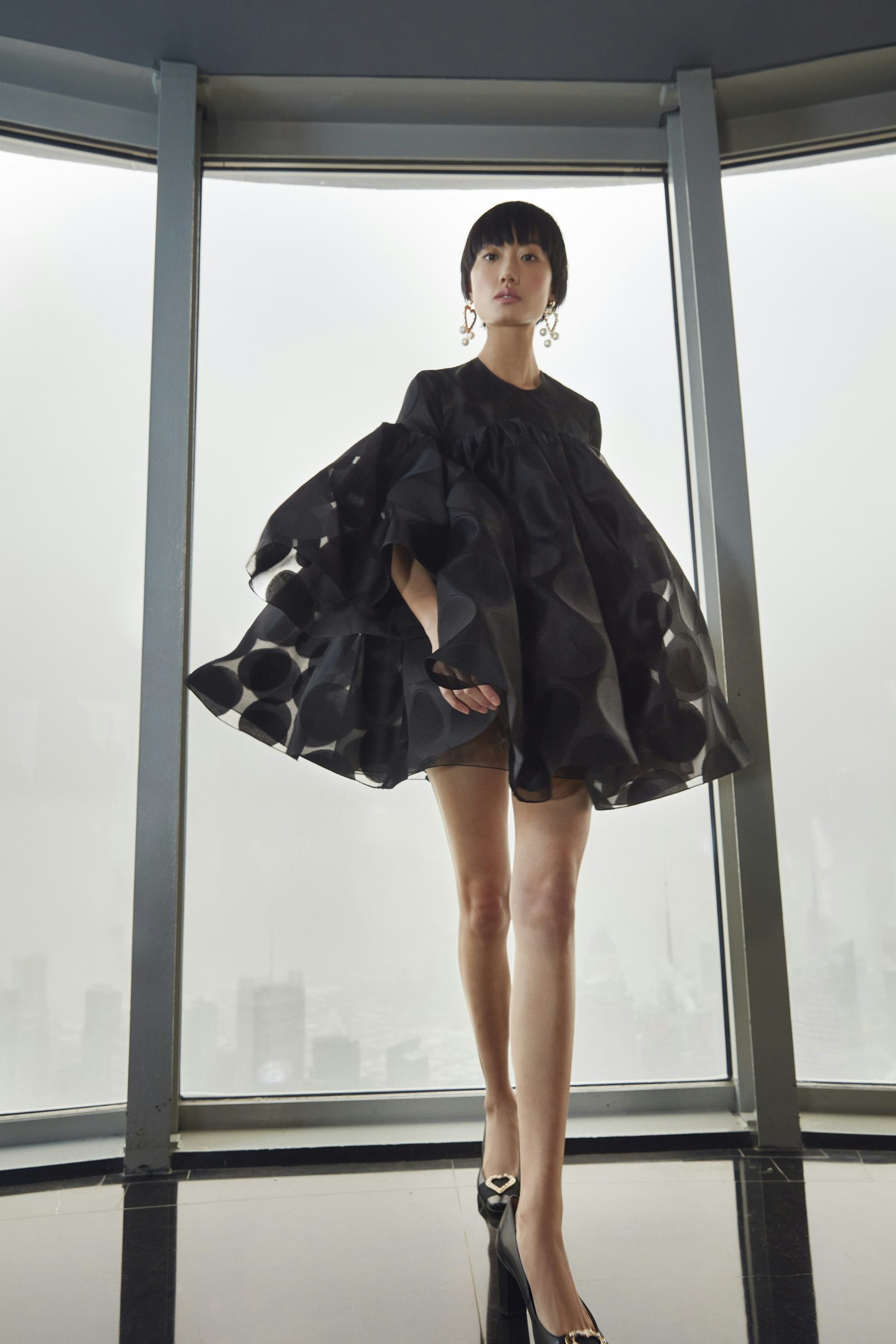 46 of 49
CREDIT: Carolina Herrera
10. The LBD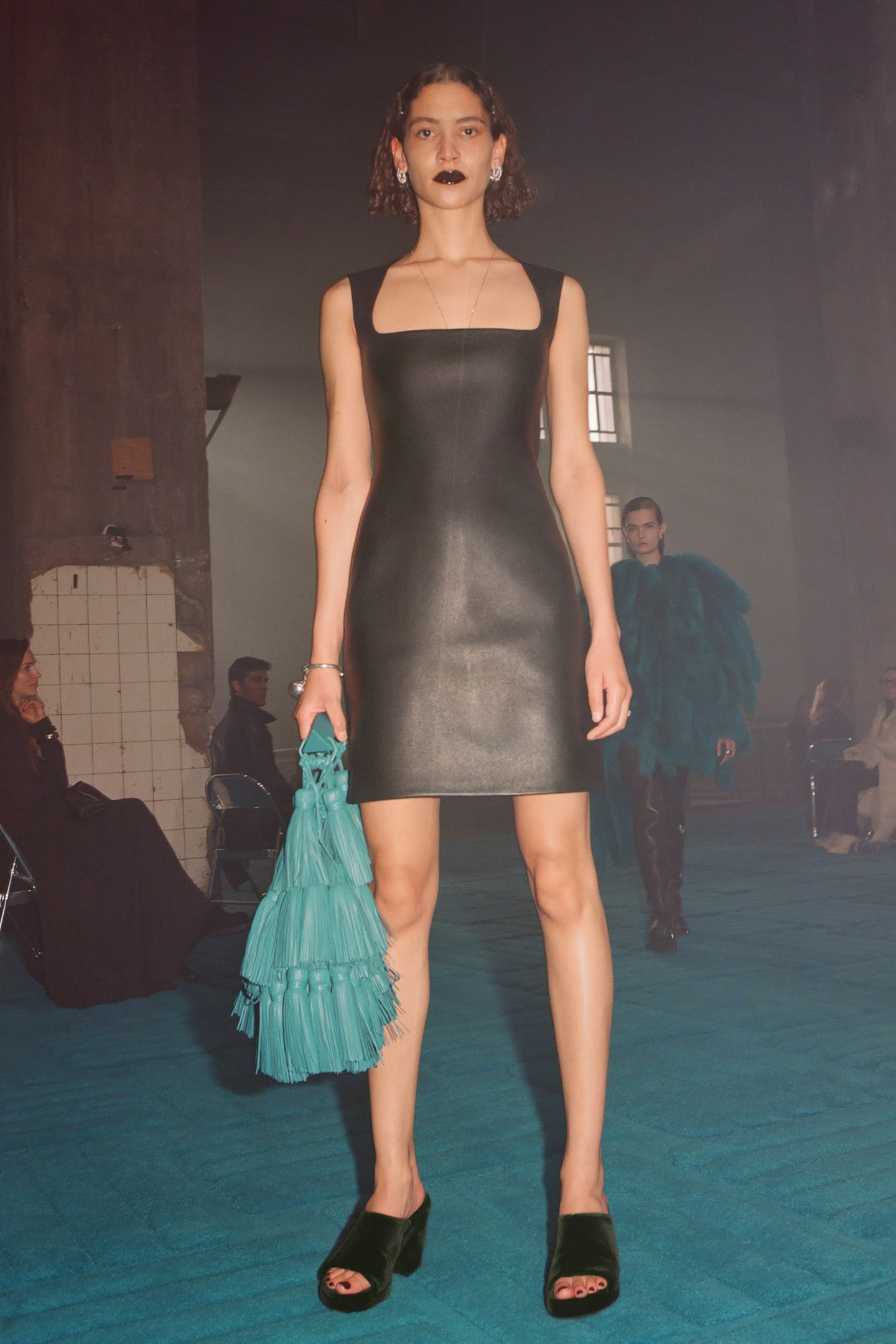 47 of 49
CREDIT: Bottega Veneta
10. The LBD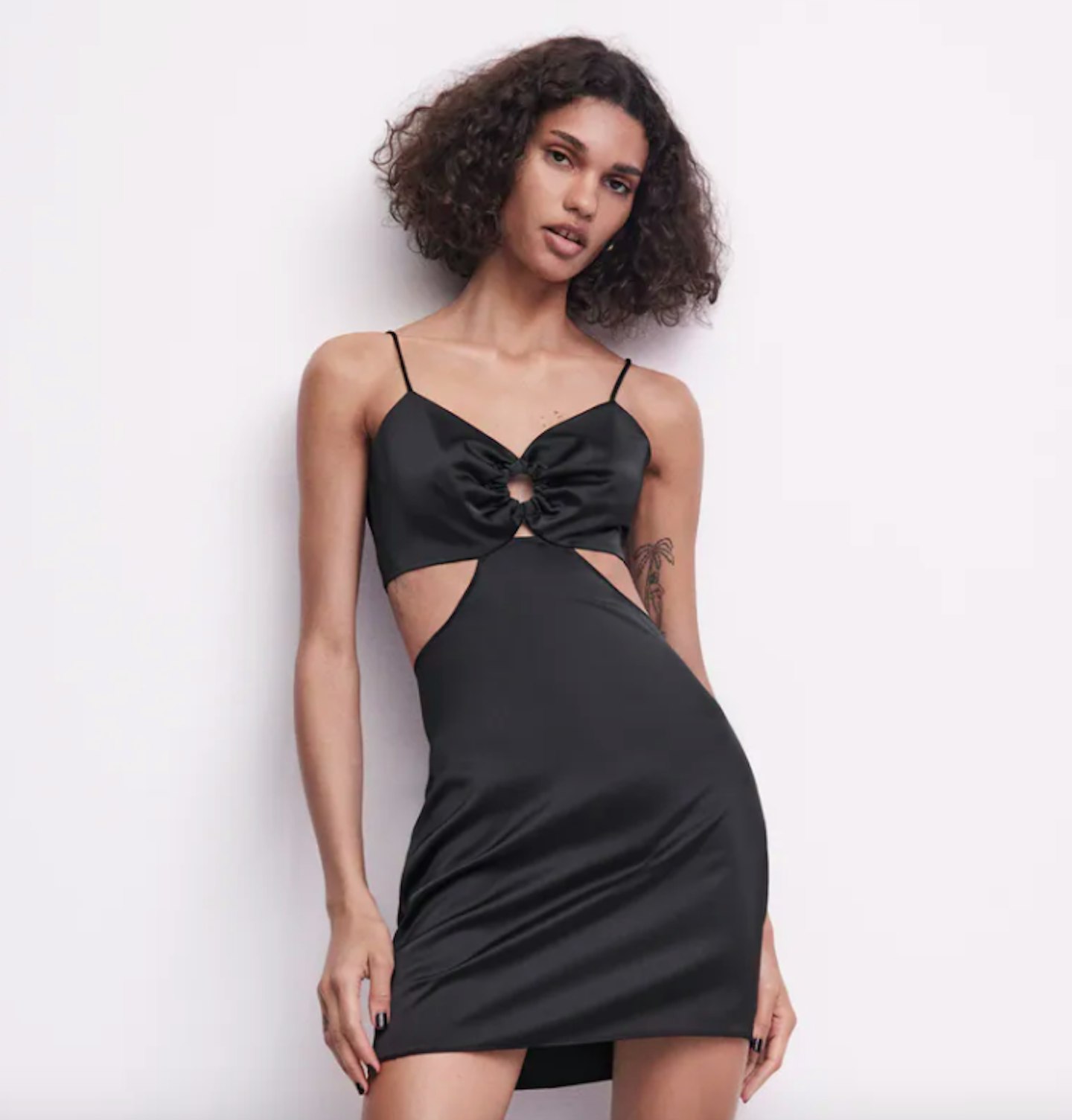 48 of 49
Zara, Cut-Out Mini Dress With Ring, £27.99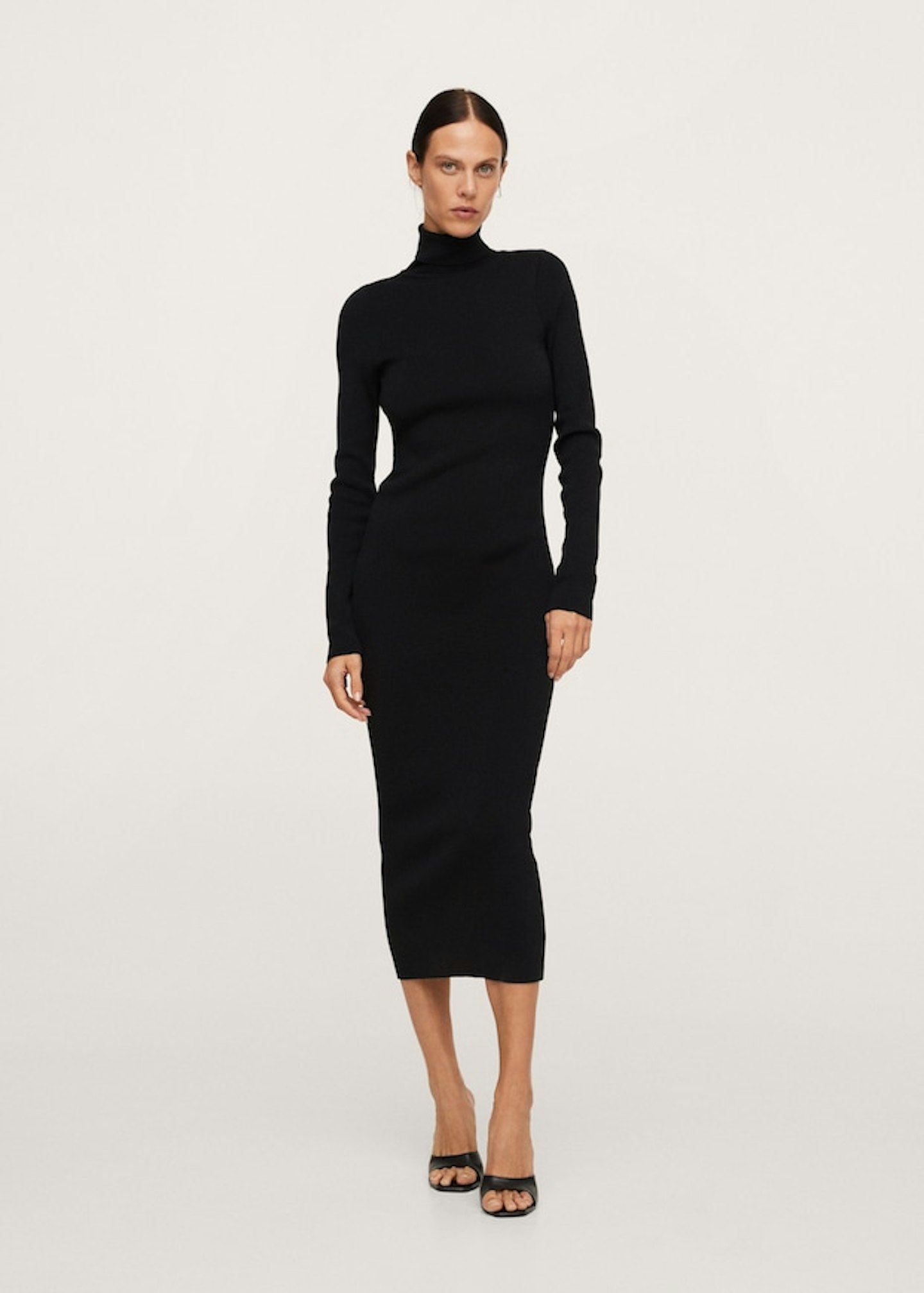 49 of 49
Mango, Back Vent Dress, £59.99