Never have we been so confused by a film as Cats, and we haven't even seen it yet. Cats - who don't look like cats - sexily slinking along, while singing songs, but played by the most famous people in the world, such as James Corden, Taylor Swift, Jennifer Hudson - and, erm, Jason Derulo? It's all a bit much.
Last night, the film has its long awaited premiere – and the reactions have been as wild as expected. Broadway star Alan Henry confirmed our suspicions about the film by saying, 'The Cats movie is the strangest, most bewildering, queerest, magical, and spectacular cinematic experience I have ever had. I am not sure what just happened, but I know that it was something worth experiencing.'
Meanwhile, Keaton Kilde, a writer for Vogue, argued that Jason Derulo is the best part of the film, tweeting, 'The worst thing about Cats is that Jason Derulo is the best part.'
The trailers have been widely ridiculed on Twitter, but one writer argued that the film isn't actually as strange. 'Uh, #Cats is kinda great,' Ben Mekler tweeted. 'Everything that seemed weird in the trailers just melts away when you're watching the film. It's magical and just plain works,' adding the caveat, 'with the sole exception of Taylor Swift's original song about the cats devouring the corpse of an old woman who died in her flat.' (Yeah, doesn't sound like something we're going to be streaming.)
On the red carpet, floor length gowns were what the stars opted for; Taylor Swift opted for a red floral gown, Jennifer Hudson looked resplendent in a lacey dress and Rebel Wilson wore a black maxi dress with a thigh high split. Jason Derulo went for a red fur lined jacket.
See below for some of the best looks.
The Best Looks From The Cats Premiere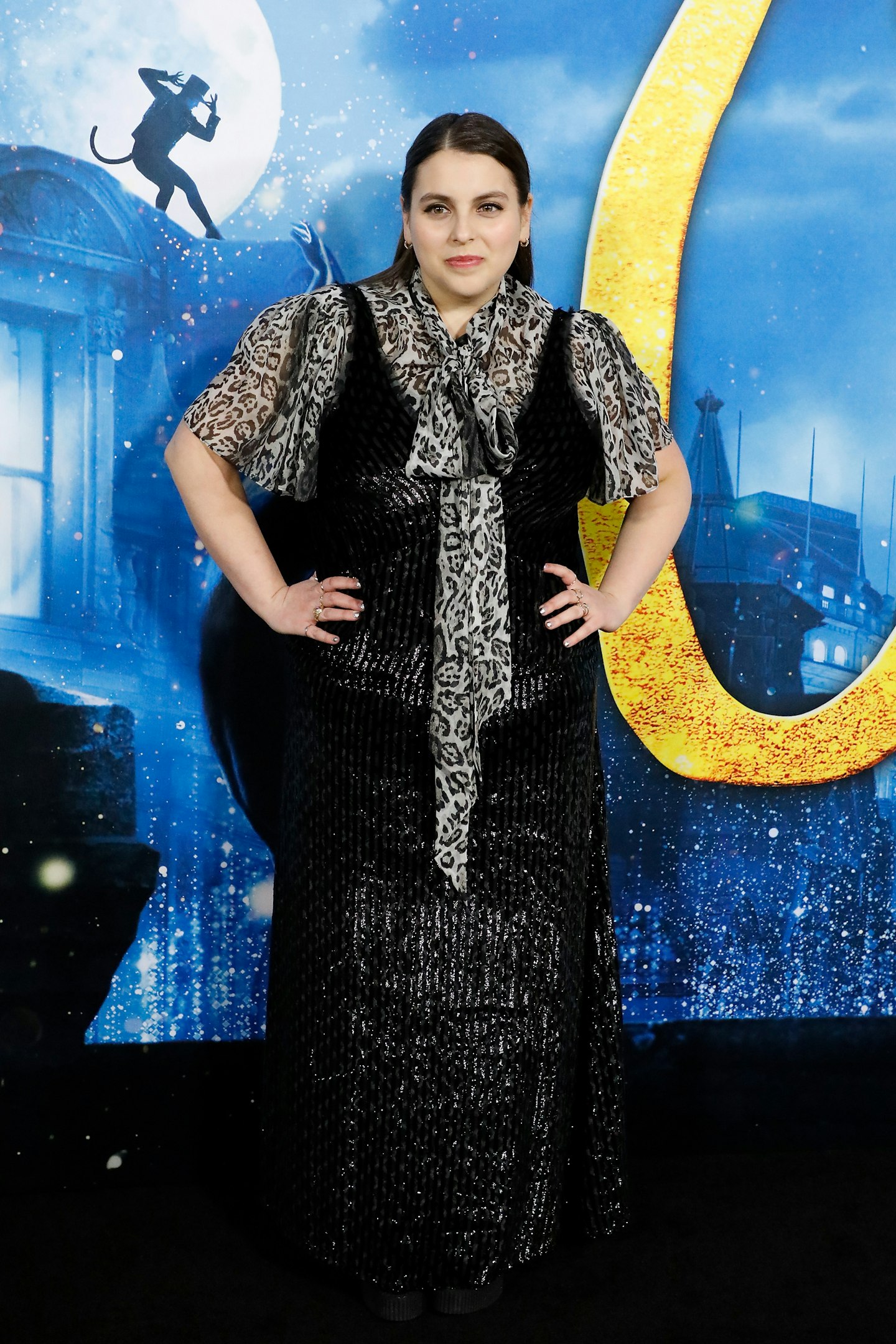 1 of 7
CREDIT: Getty
Beanie Feldstein
The Booksmart star wore a black sequin dress and leopard print pussybow shirt.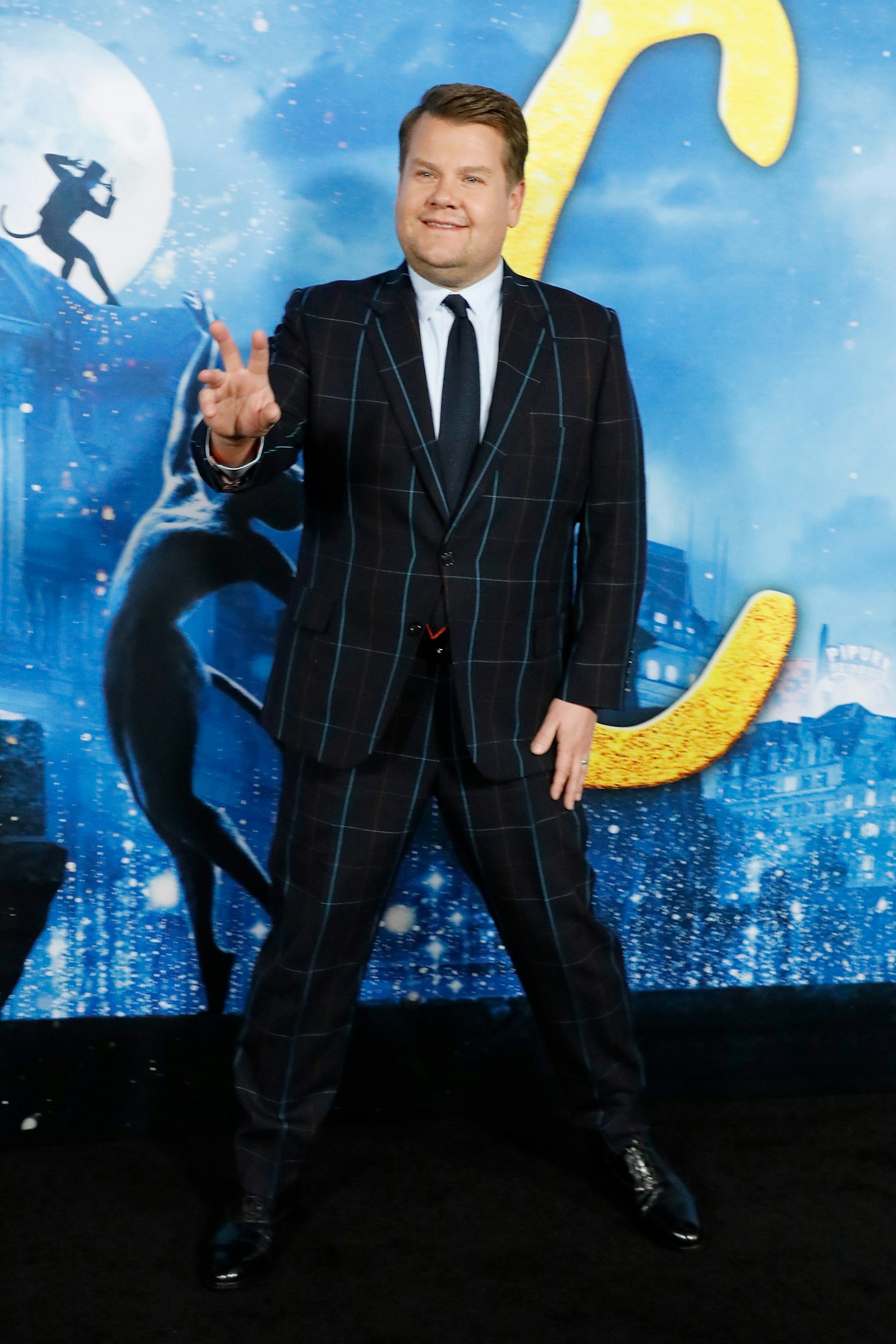 2 of 7
CREDIT: Getty
James Corden
James went for a checked tailored suit in the festive colours of red and green.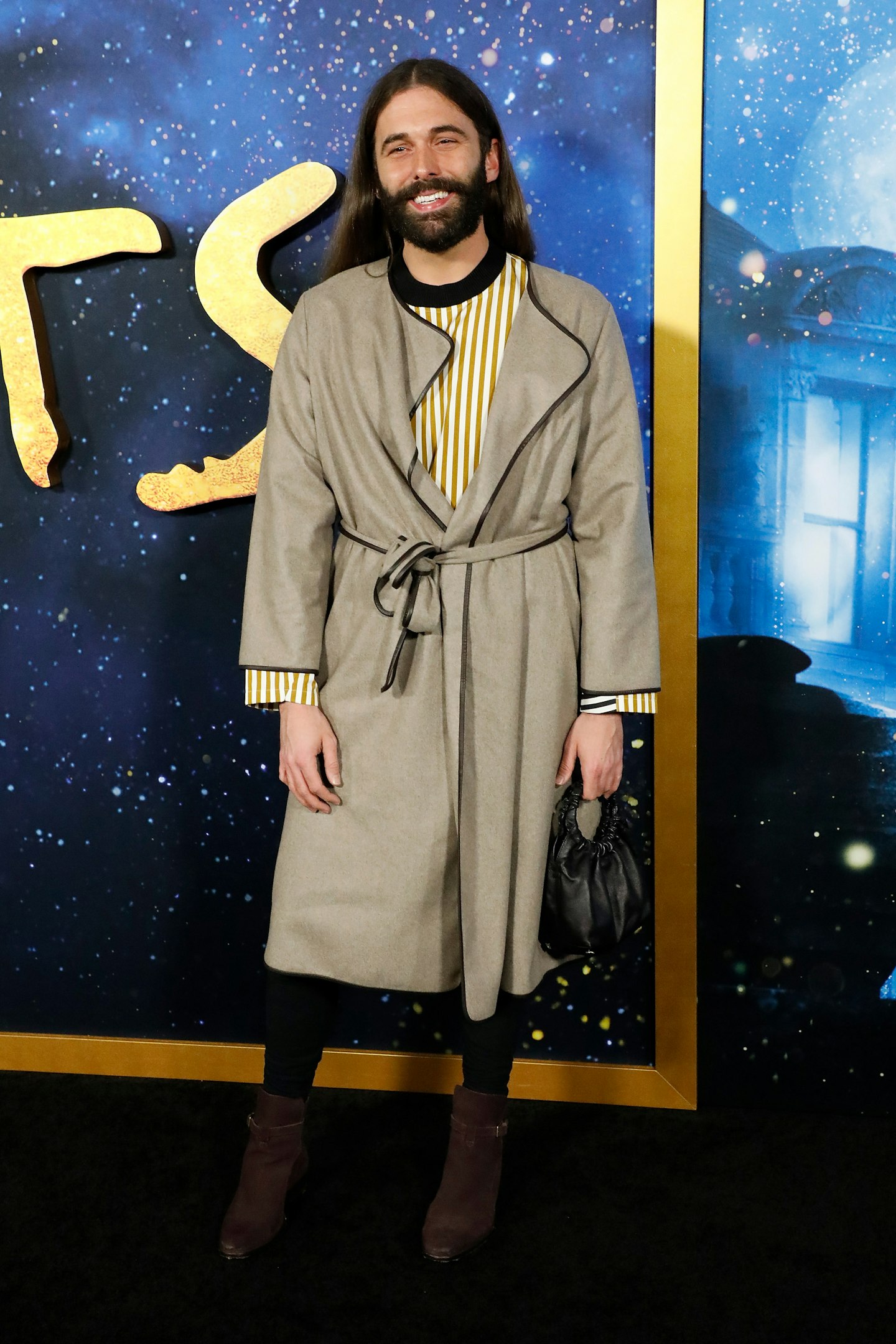 3 of 7
CREDIT: Getty
Jonathan Van Ness
JVN kept it casual in a striped jumper and slouchy trench.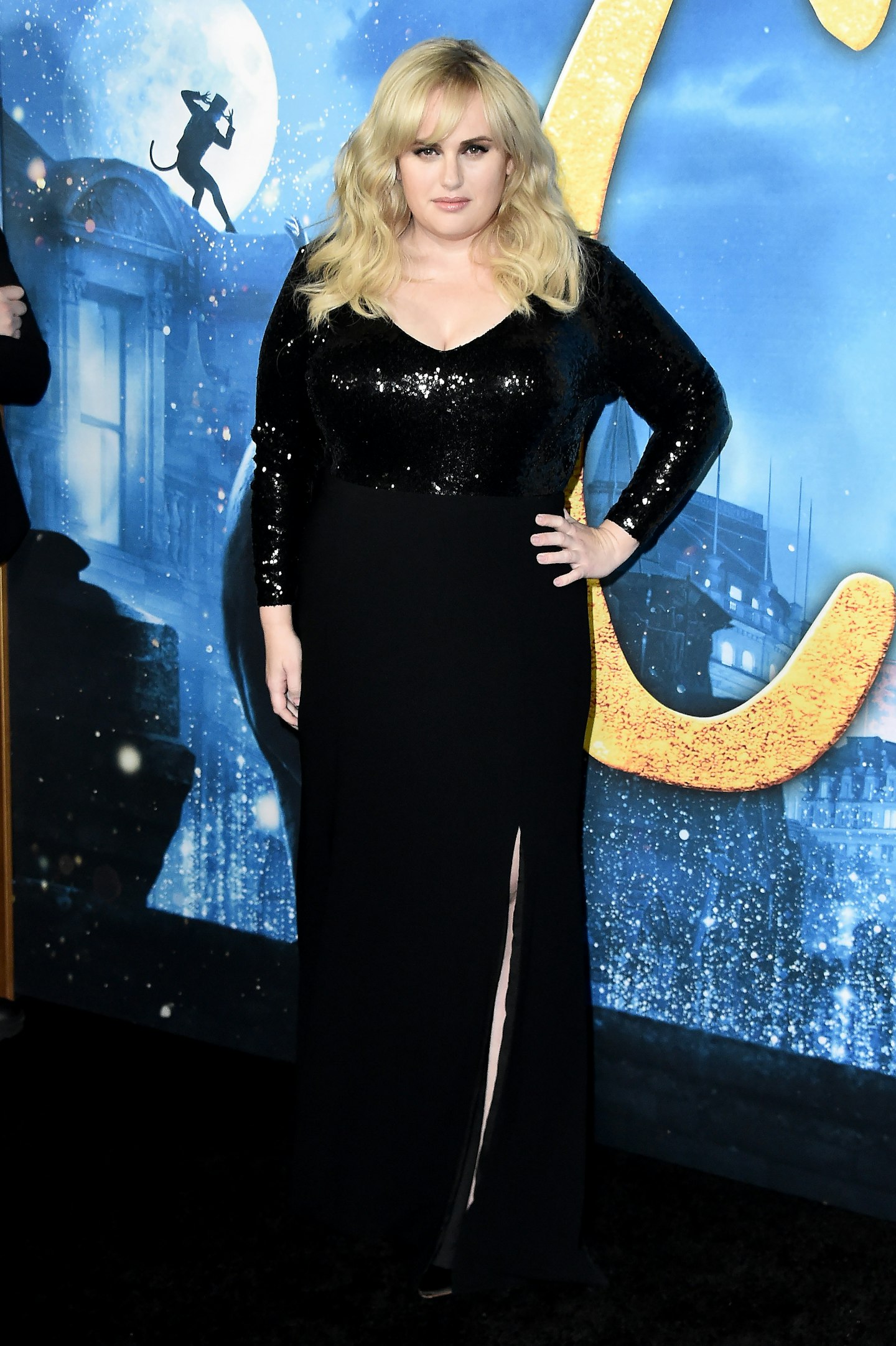 4 of 7
CREDIT: Getty
Rebel Wilson
Rebel wore a long sleeved, black gown with sequin bodice.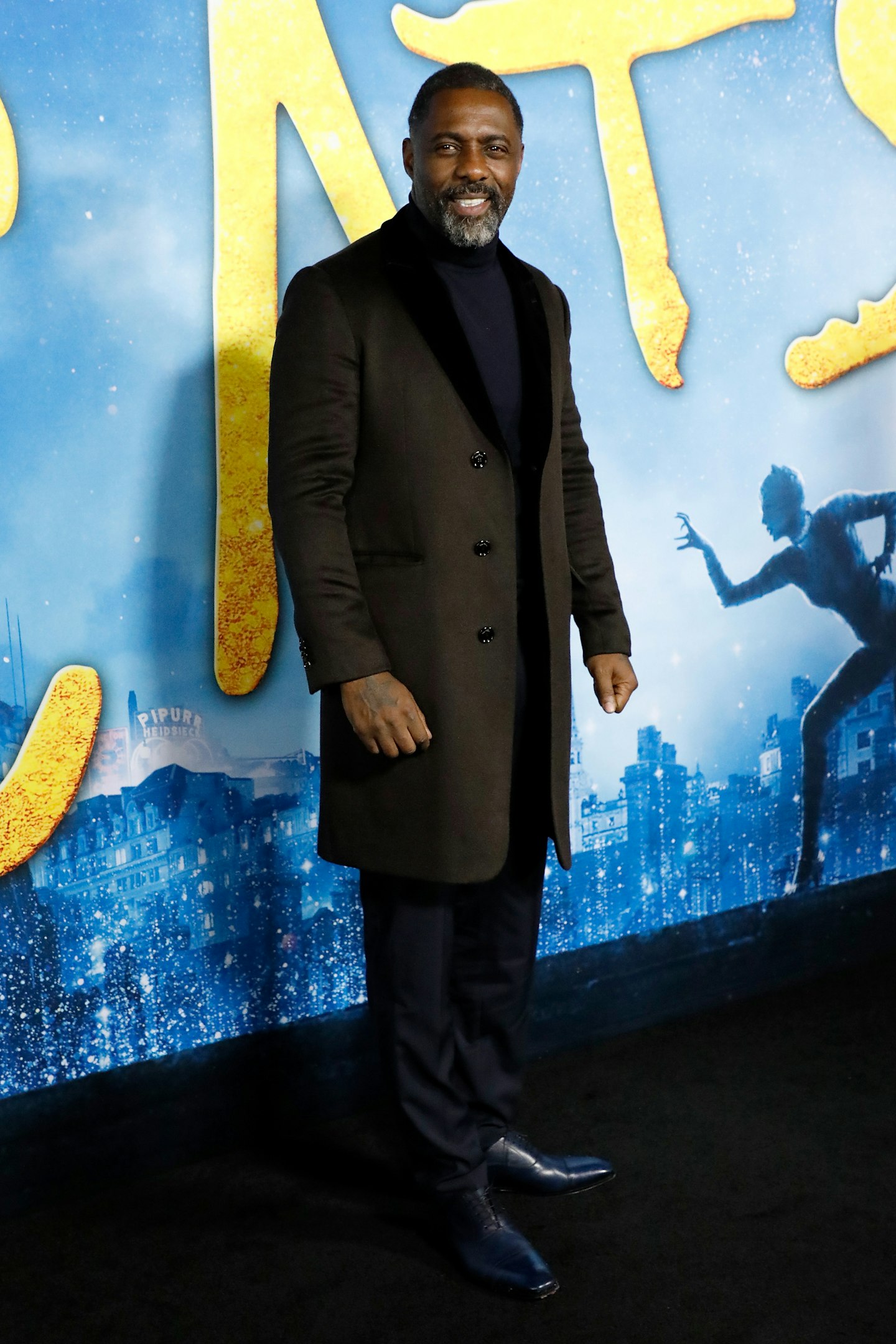 5 of 7
CREDIT: Getty
Idris Elba
Idris looked typically suave in a roll neck jumper and tailored coat.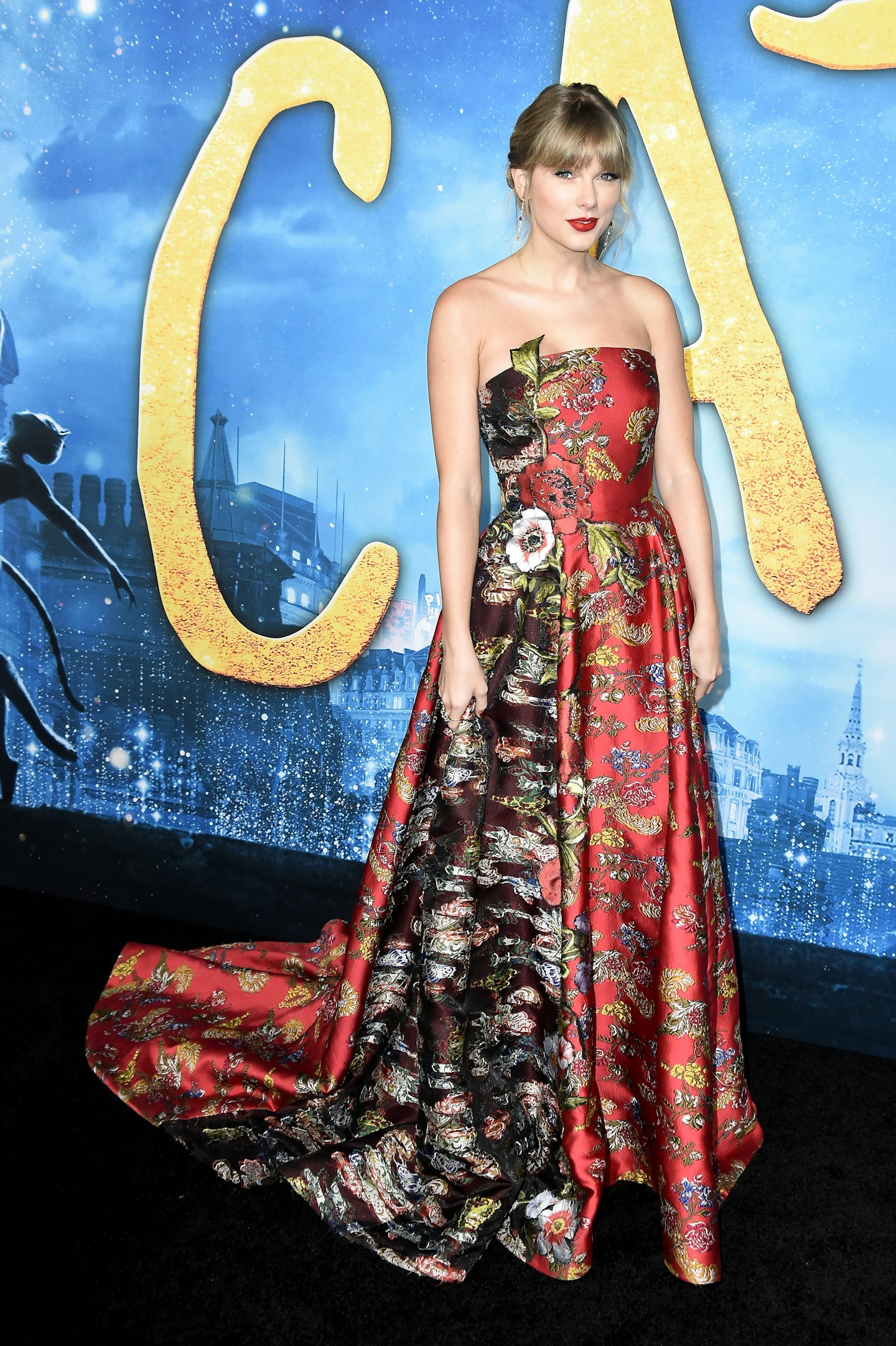 6 of 7
CREDIT: Getty
Taylor Swift
The singer wore Oscar de la Renta and a matching red lip.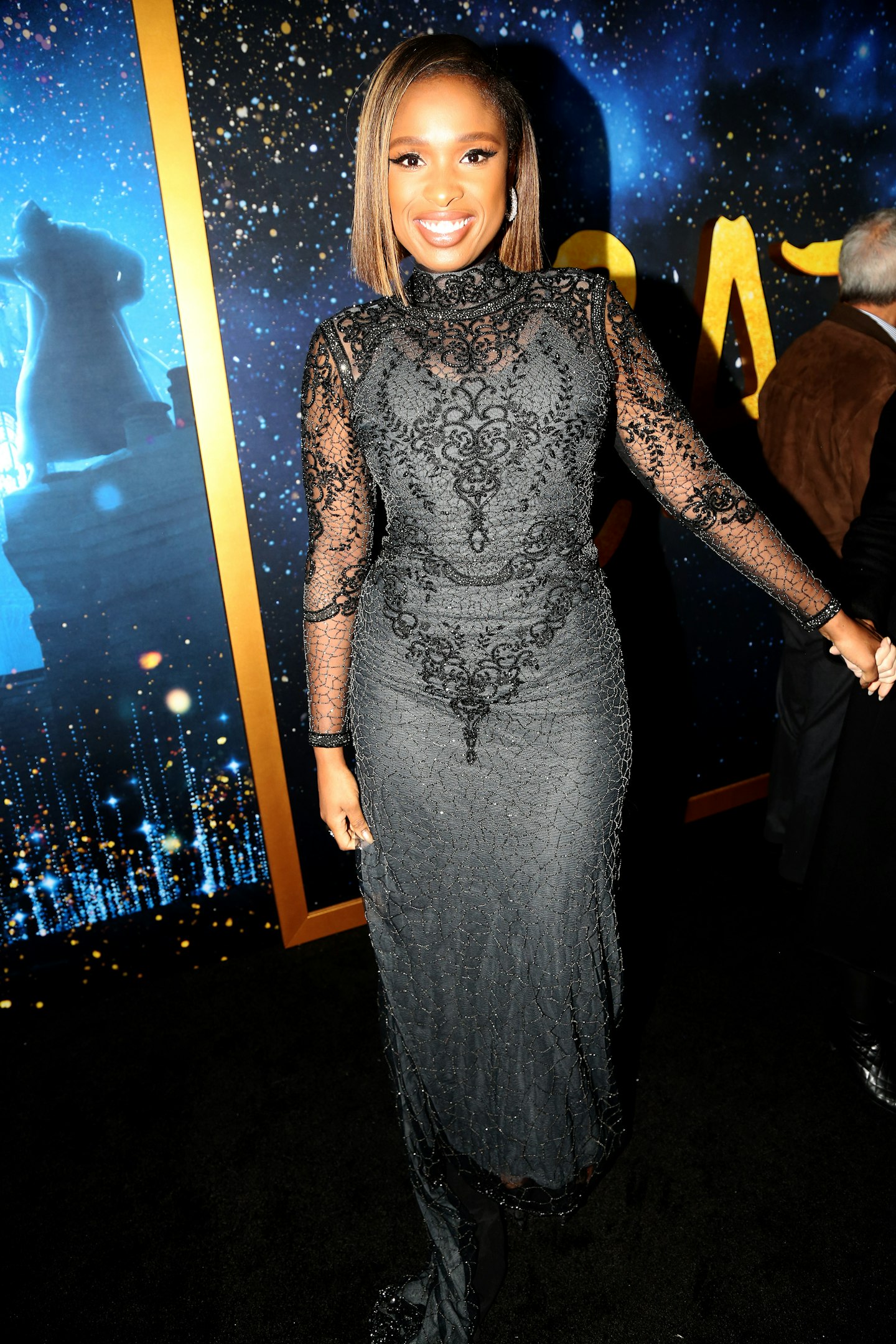 7 of 7
CREDIT: Getty
Jennifer Hudson
Jennifer wore a high-neck, beaded gown with mesh sleeves.
READ MORE: There Is Another Trailer For Cats And Yet All Of Our Questions Remain Unanswered