It used to be the ultimate faux-pas to wear the same frock twice. Not any more. Sustainability is perhaps the biggest buzzword in the fashion industry right now and, in a bid to change the reputation of environmentally-(un)friendly award shows, BAFTA has made some serious changes to tonight's proceedings.
The goody bag has been axed, replaced by what it's calling a 'gifting wallet' made of recycled plastic, the menu is vegan and the carpet is made from recycled materials. Perhaps most thrillingly, the guests have been asked to make 'sustainable fashion choices'.
They could shine a spotlight on an eco-designer, source something vintage (see Jennifer Aniston in a bias-cut gown from John Galliano's 1999 collection for Dior at the SAG Awards for inspiration), hire a dress for the occasion or even - gasp! - rewear something from a previous ceremony.
From the first arrivals, it looks like a tale of two red carpets. You've got Florence Pugh, Ella Balinska, Kaitlyn Dever and Renee Zellweger in the modern princess corner (think pink shades, extravagant trains and ruffles galore) and Saoirse Ronan, Naomie Harris and Zoe Kravitz sporting slip styles and sequinned column dresses that tick the more 'minimalist' box.
The Duchess of Cambridge, known for being a keen outfit recycler, didn't disappoint. For tonight's ceremony, she chose a white and gold Alexander McQueen gown that she last wore in September 2012 as part of the Diamond Jubilee tour.
Alice Eve also got the sustainable memo, choosing a lace and fringe dress from one of Ralph & Russo's couture collections in 2017. Scroll through our best dressed gallery - and stay tuned for updates on how the stars decided to go 'green'.
SEE: The best dressed at the BAFTAs 2020
SEE: The best dressed at the BAFTAs 2020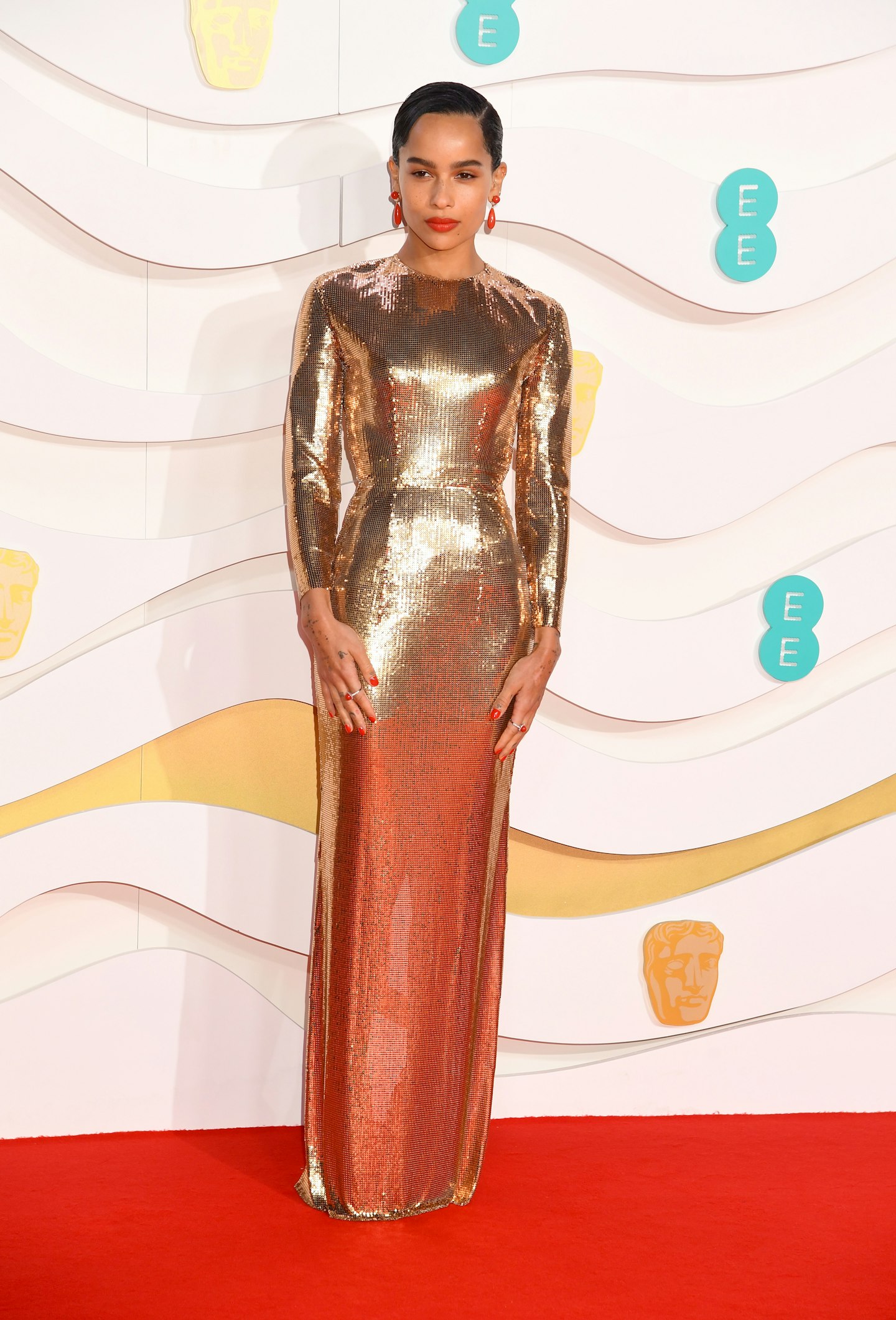 1 of 30
Zoe Kravitz wearing Saint Laurent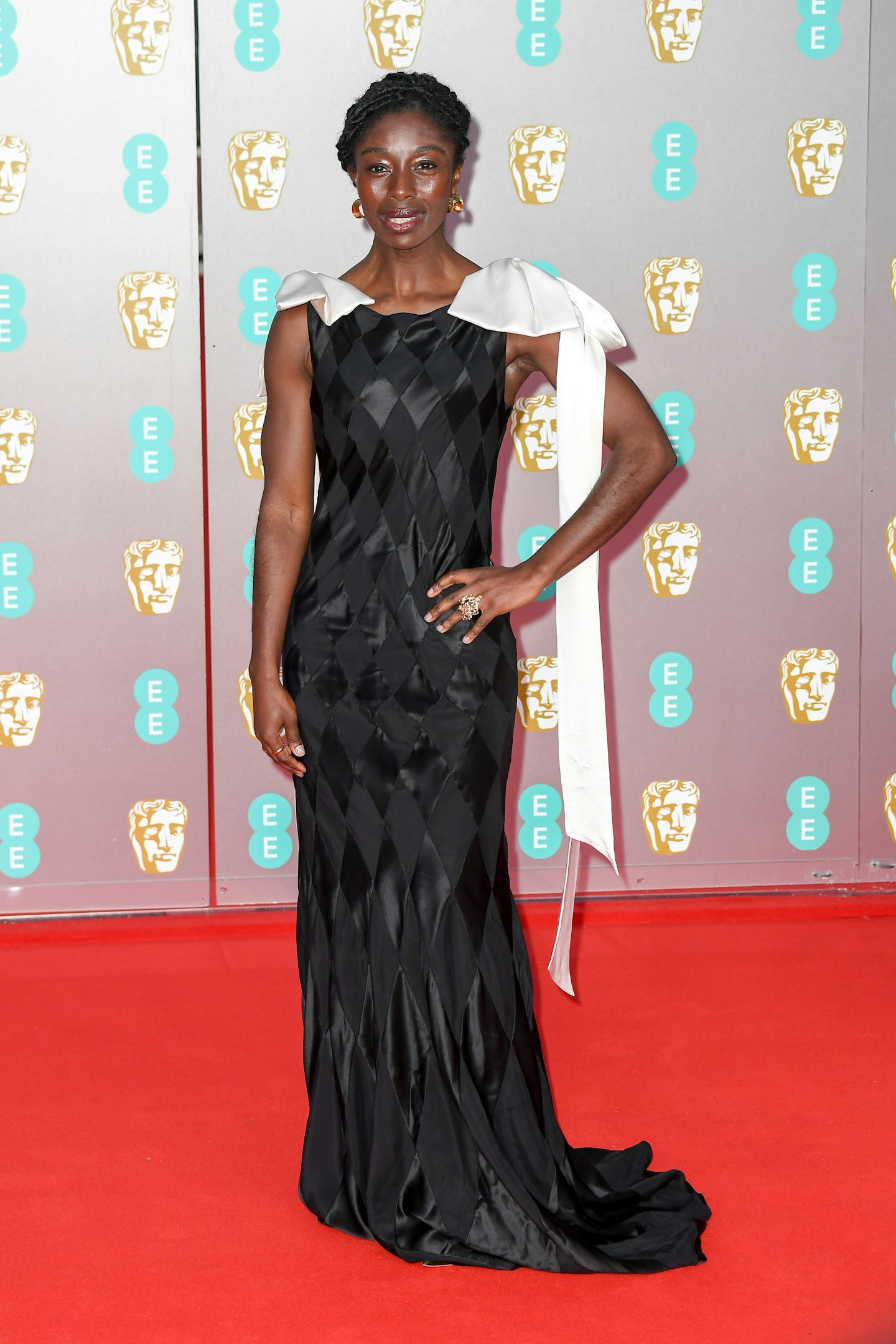 2 of 30
Rhoda Ofori-Attah wearing Ong Oaj-Pairam, Rupert Sanderson shoes and Deborah Blyth jewellery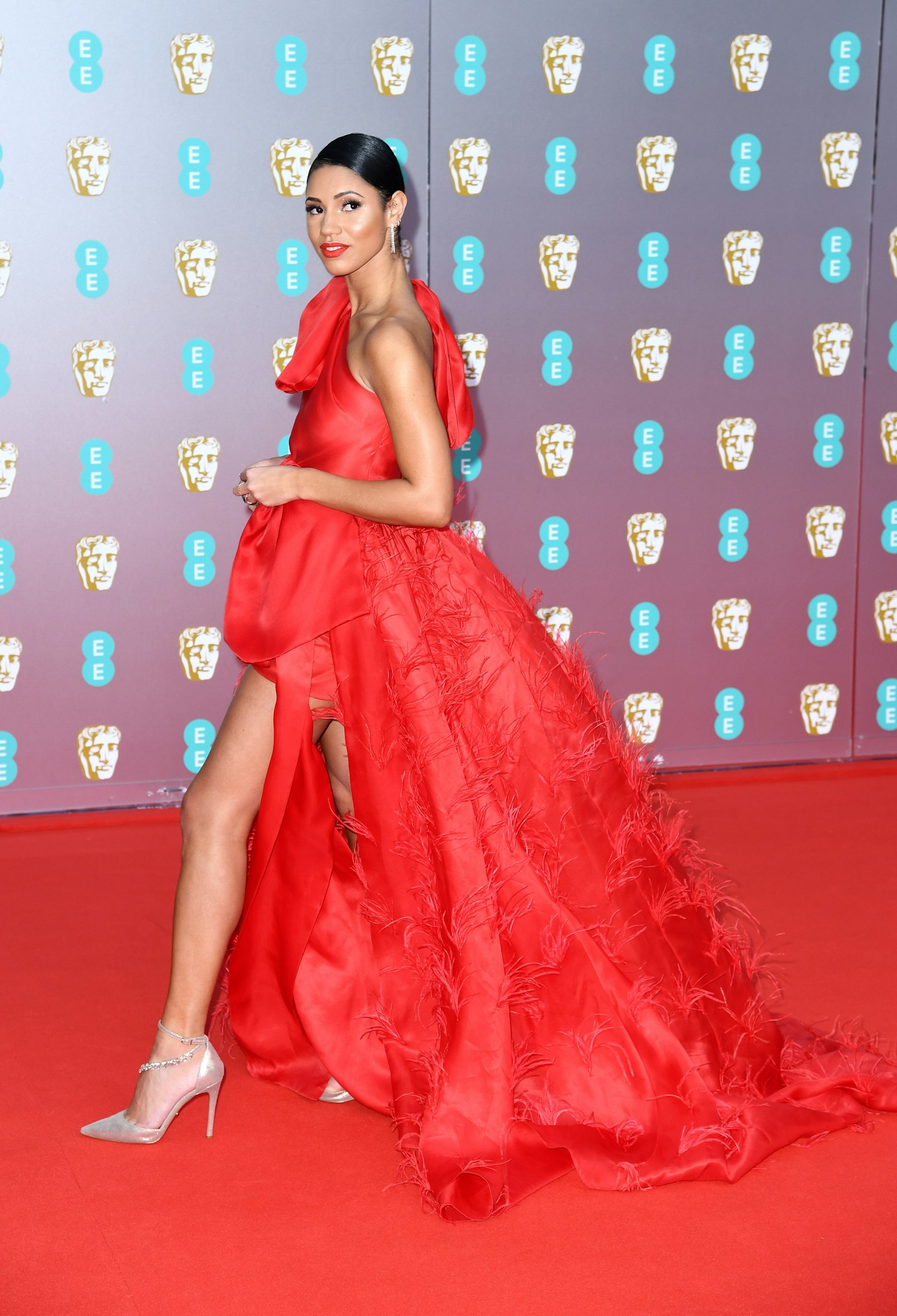 3 of 30
Vick Hope wearing Tran Hung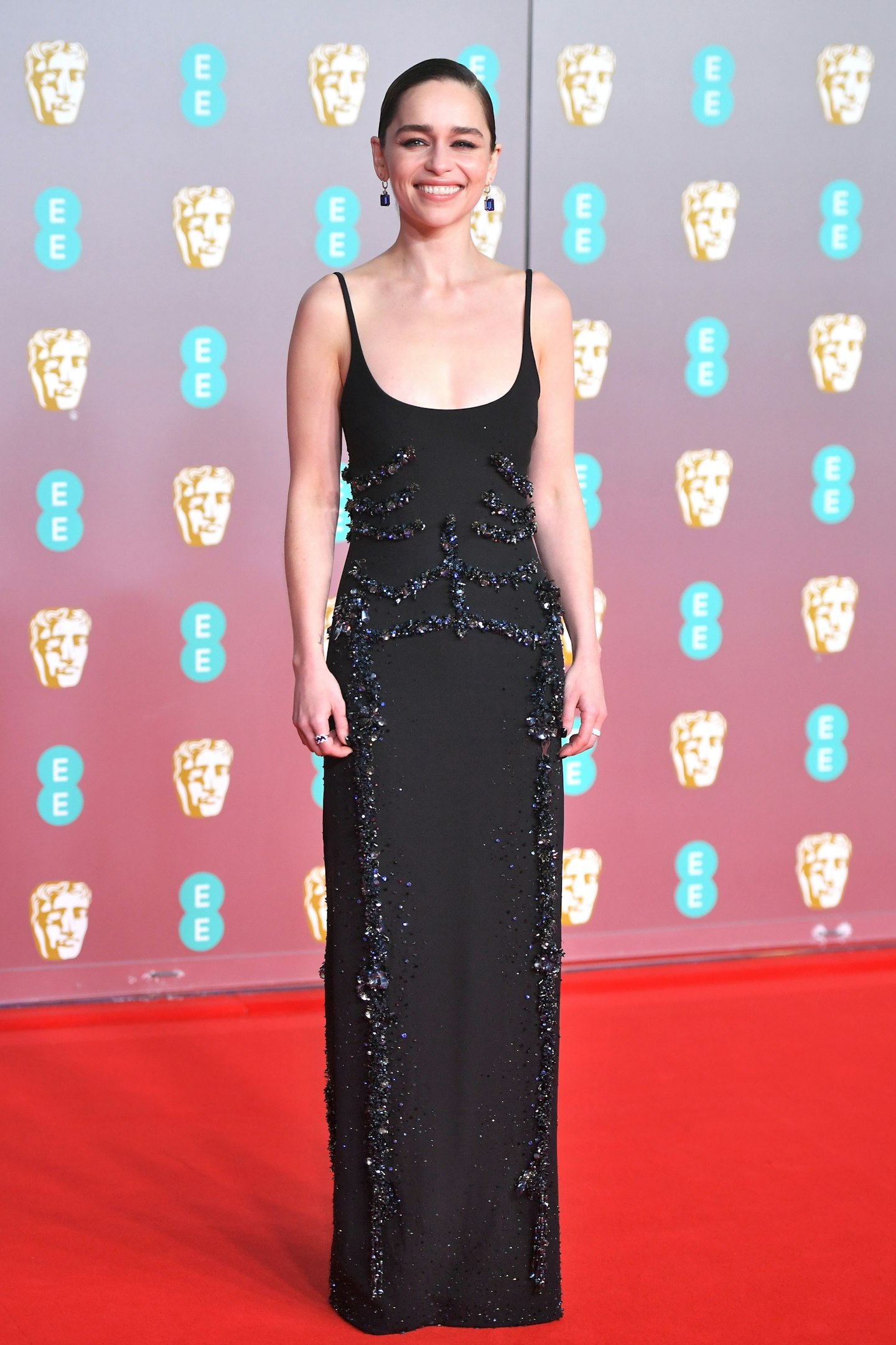 4 of 30
Emilia Clarke wearing Schiaparelli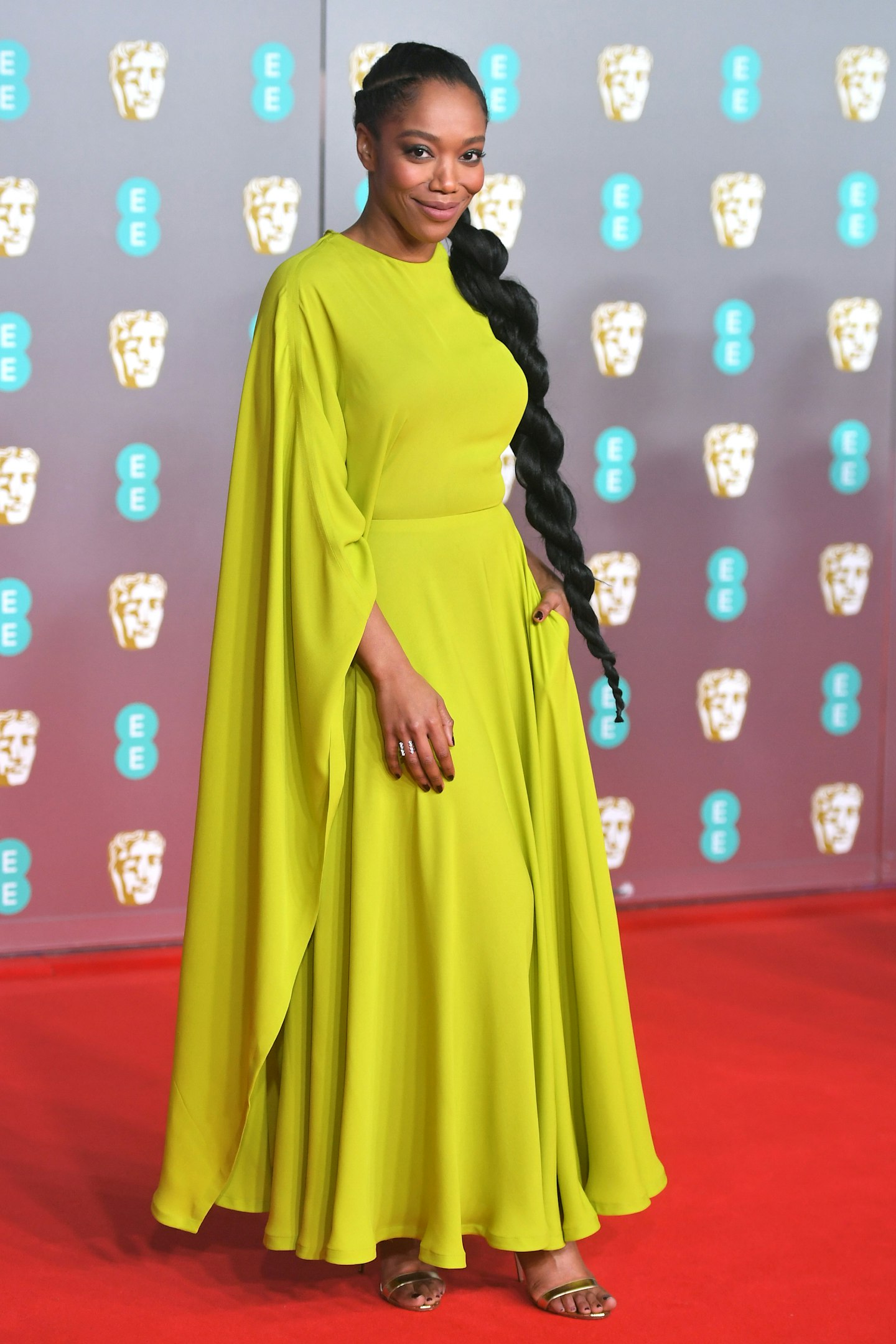 5 of 30
Naomi Ackie wearing Valentino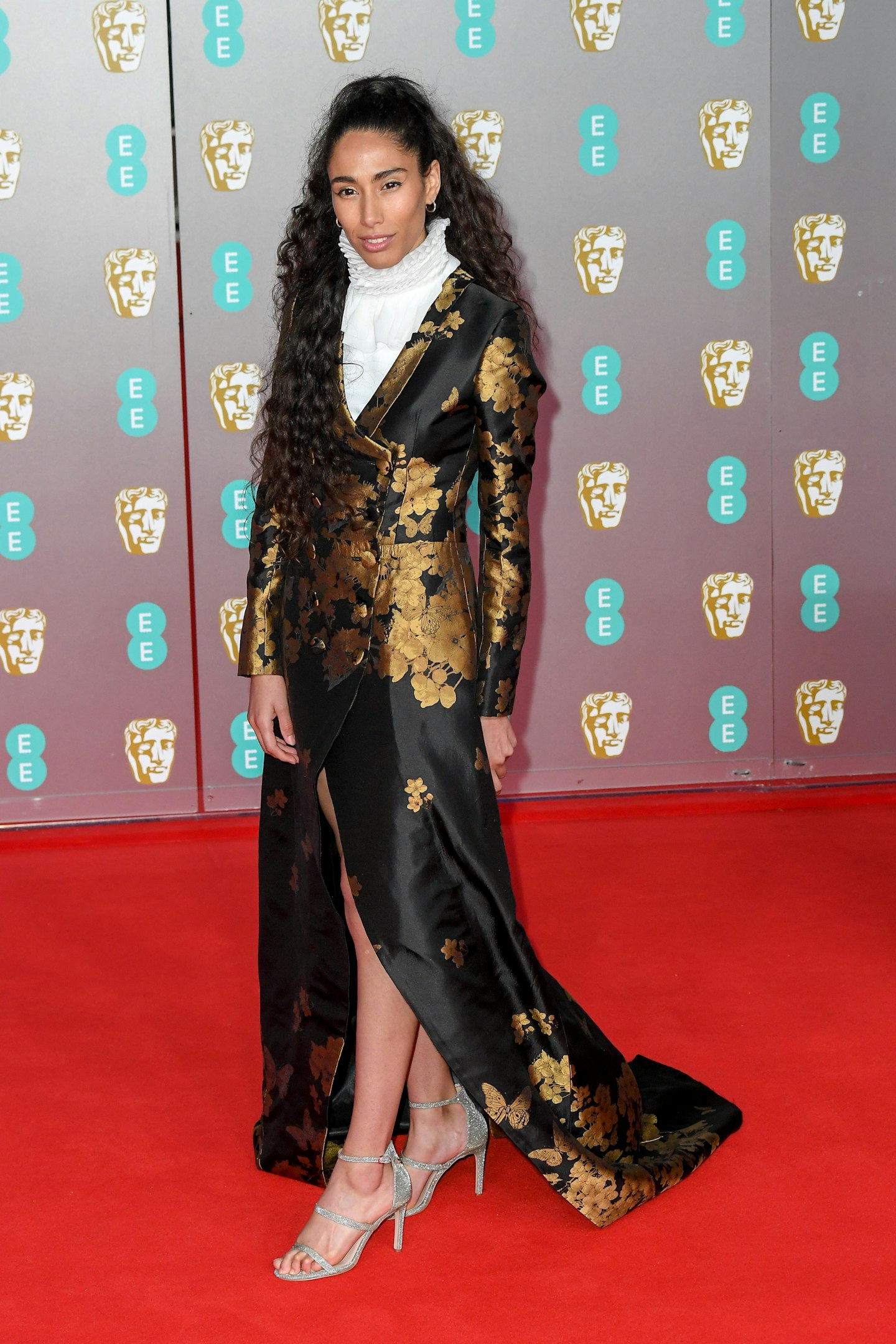 6 of 30
Cinderella Balthazar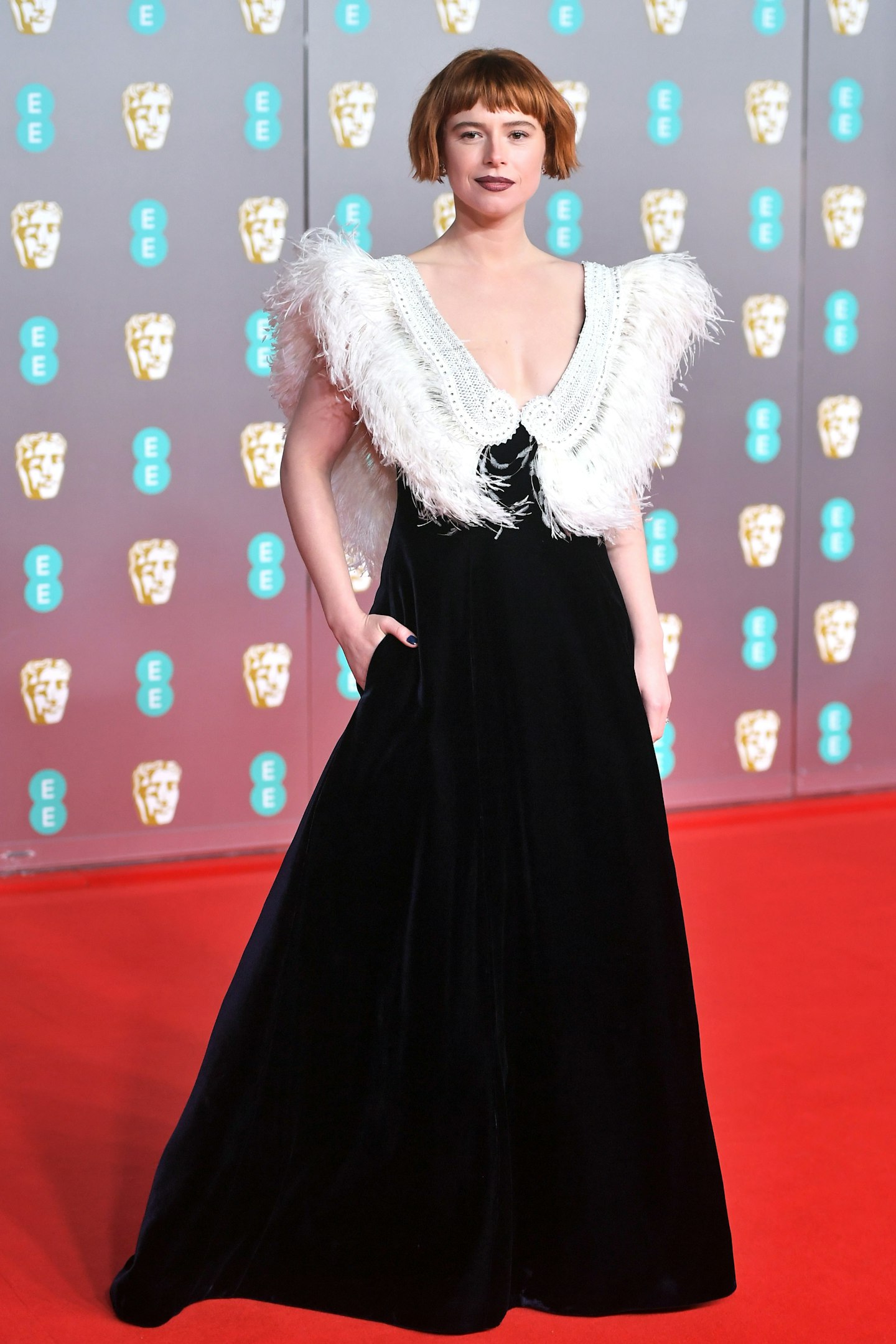 7 of 30
Jessie Buckley wearing Miu Miu and Atelier Swarovski jewellery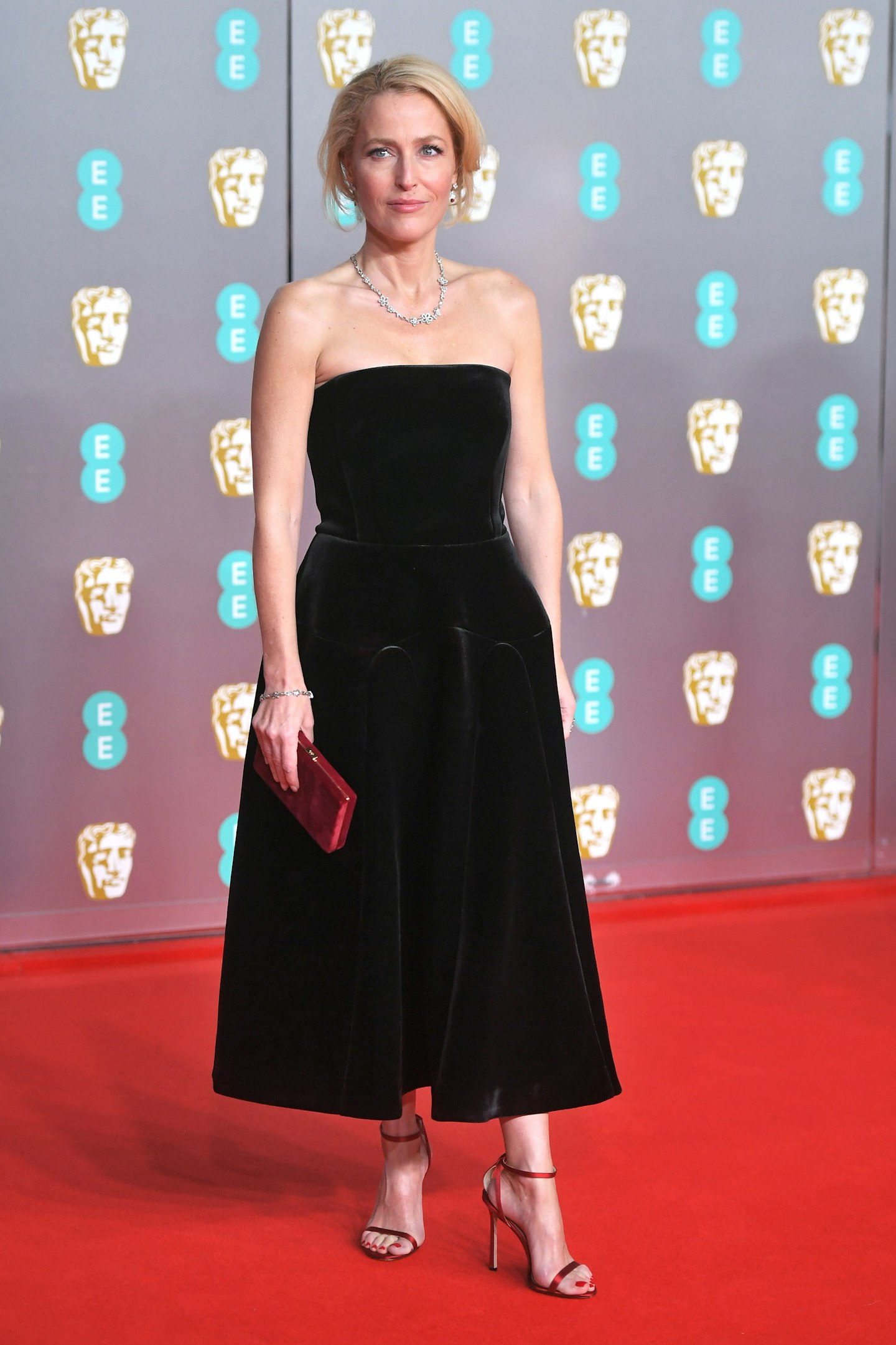 8 of 30
Gillian Anderson wearing Camilla & Marc
9 of 30
Naomie Harris wearing Michael Kors Collection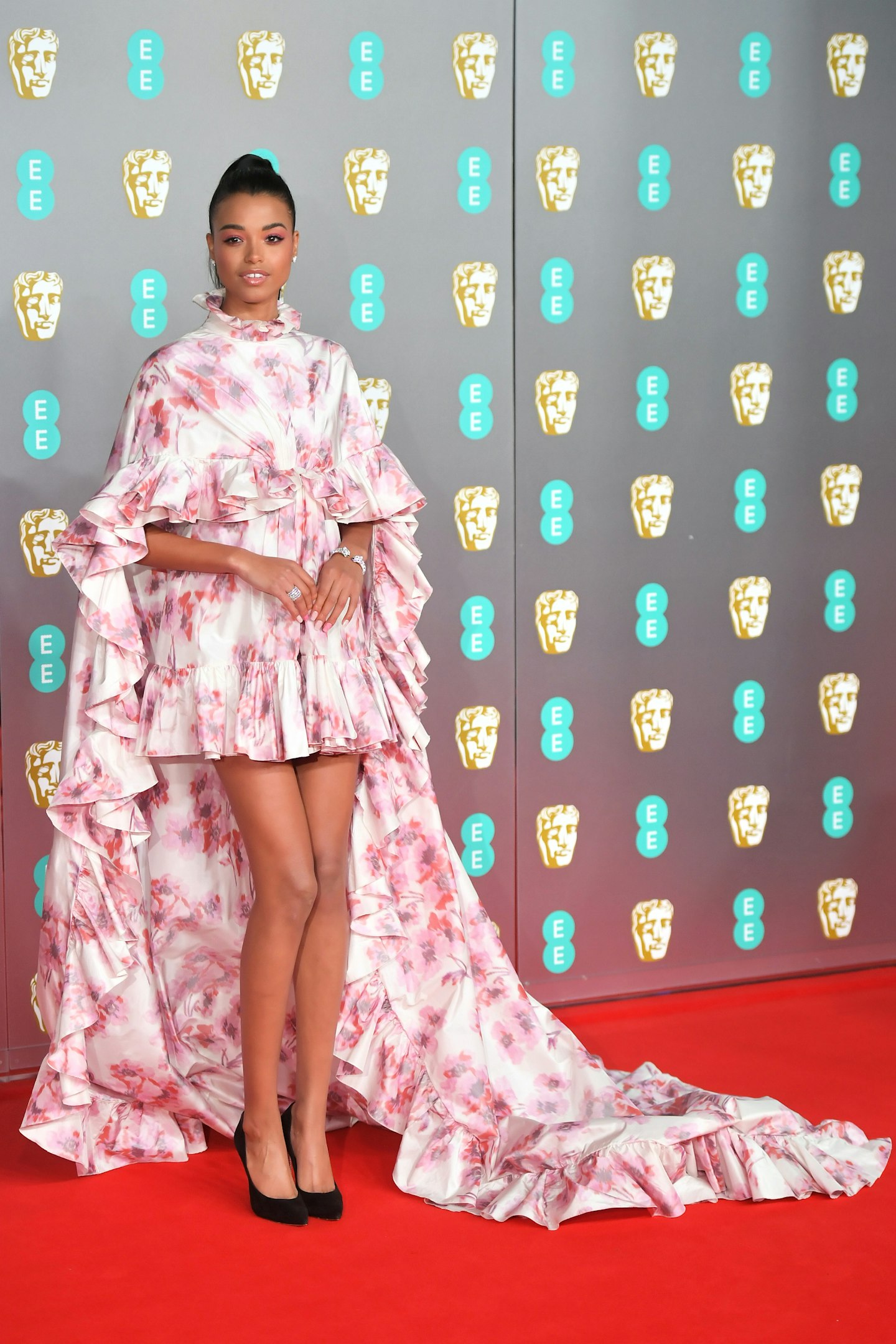 10 of 30
Ella Balinska wearing Giambattista Valli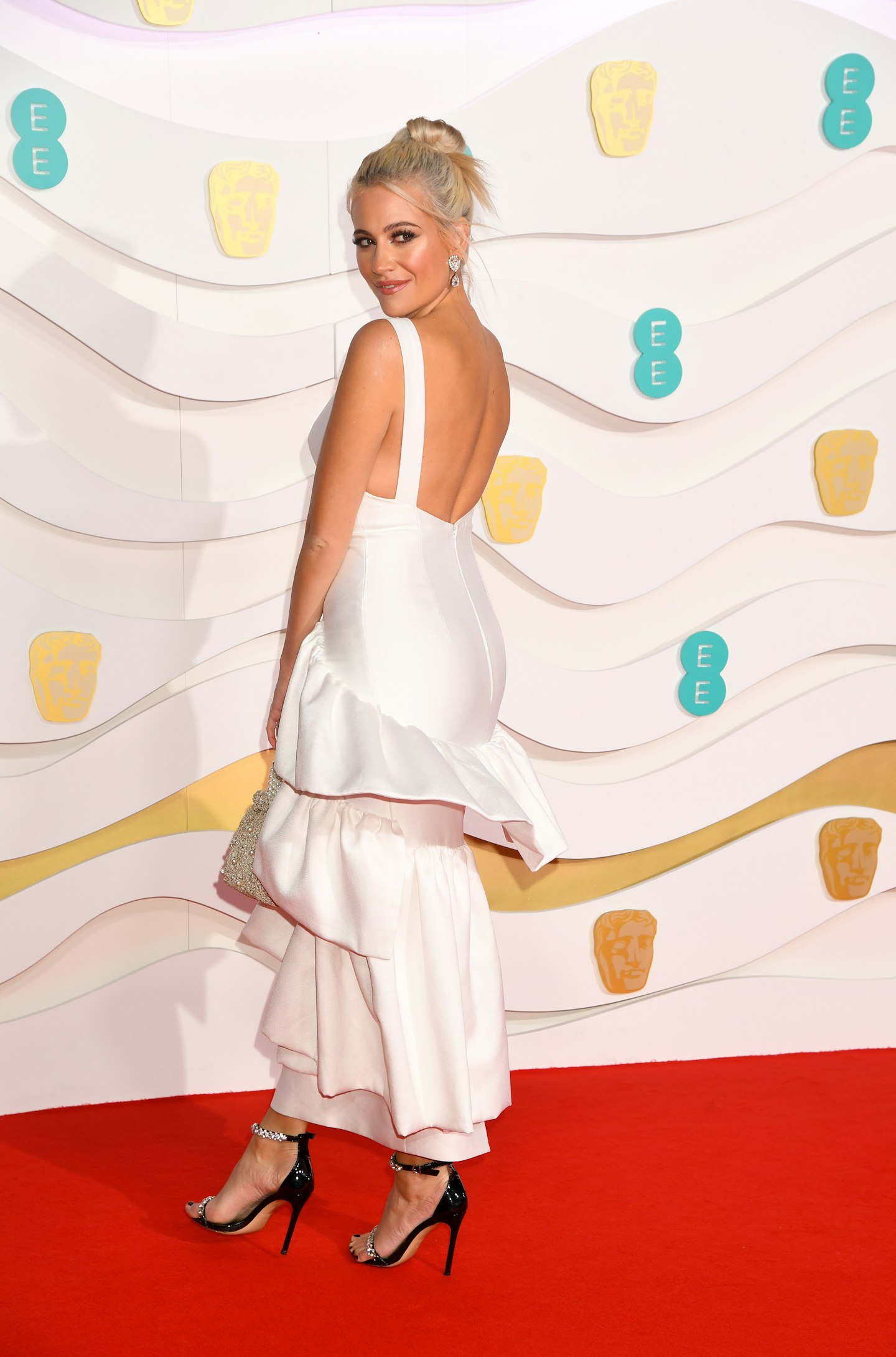 11 of 30
Pixie Lott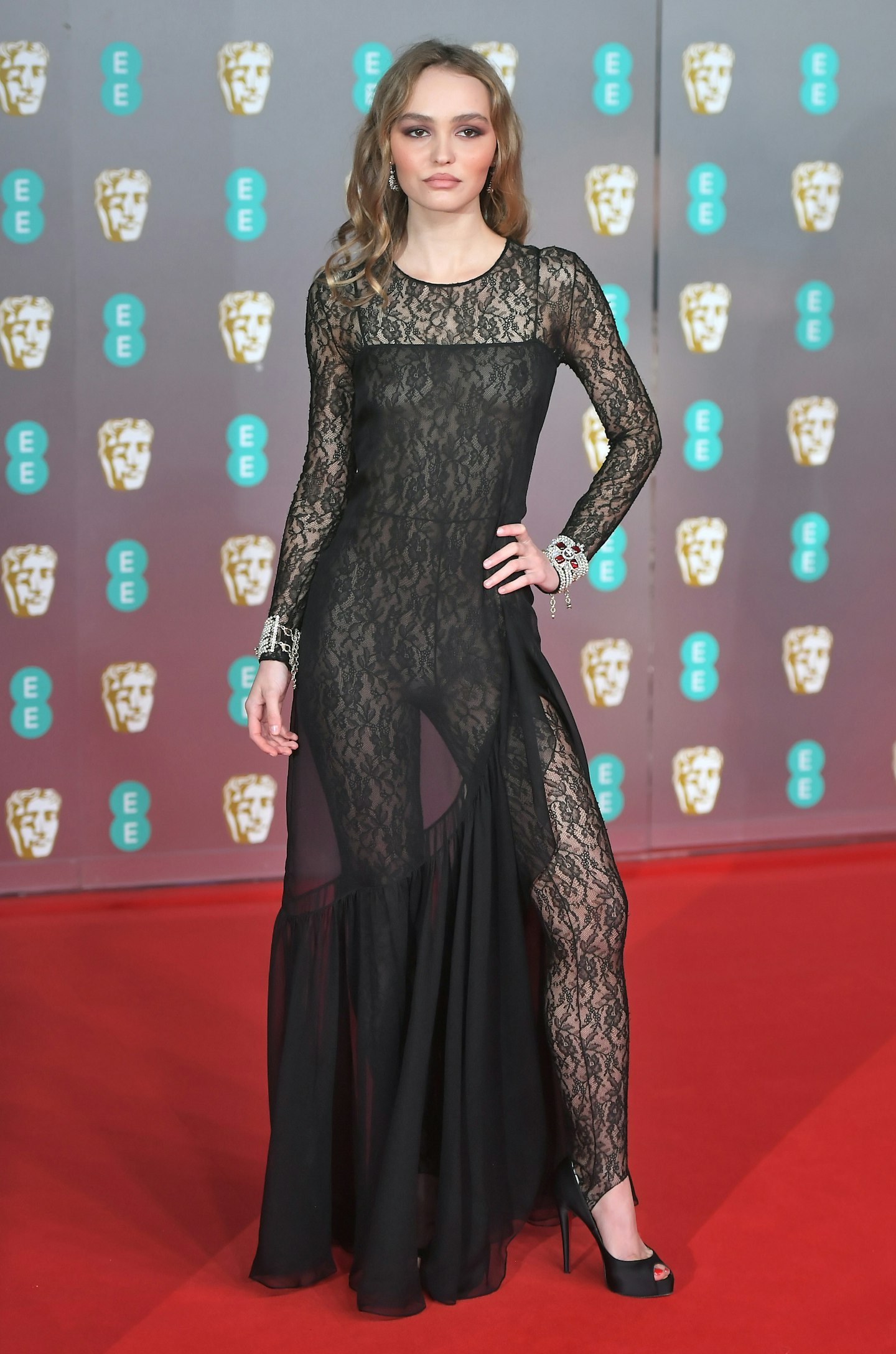 12 of 30
Lily-Rose Depp wearing Chanel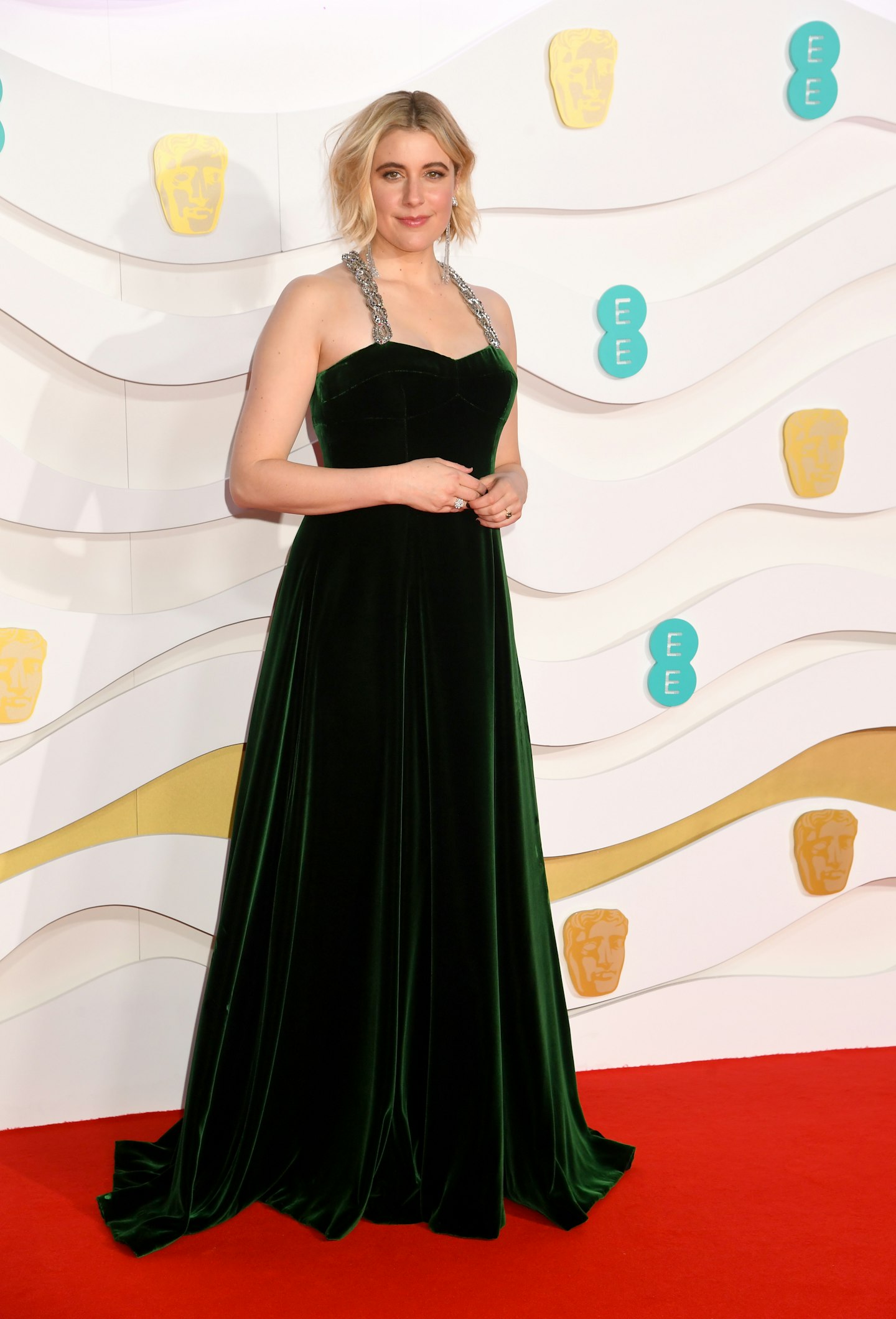 13 of 30
Greta Gerwig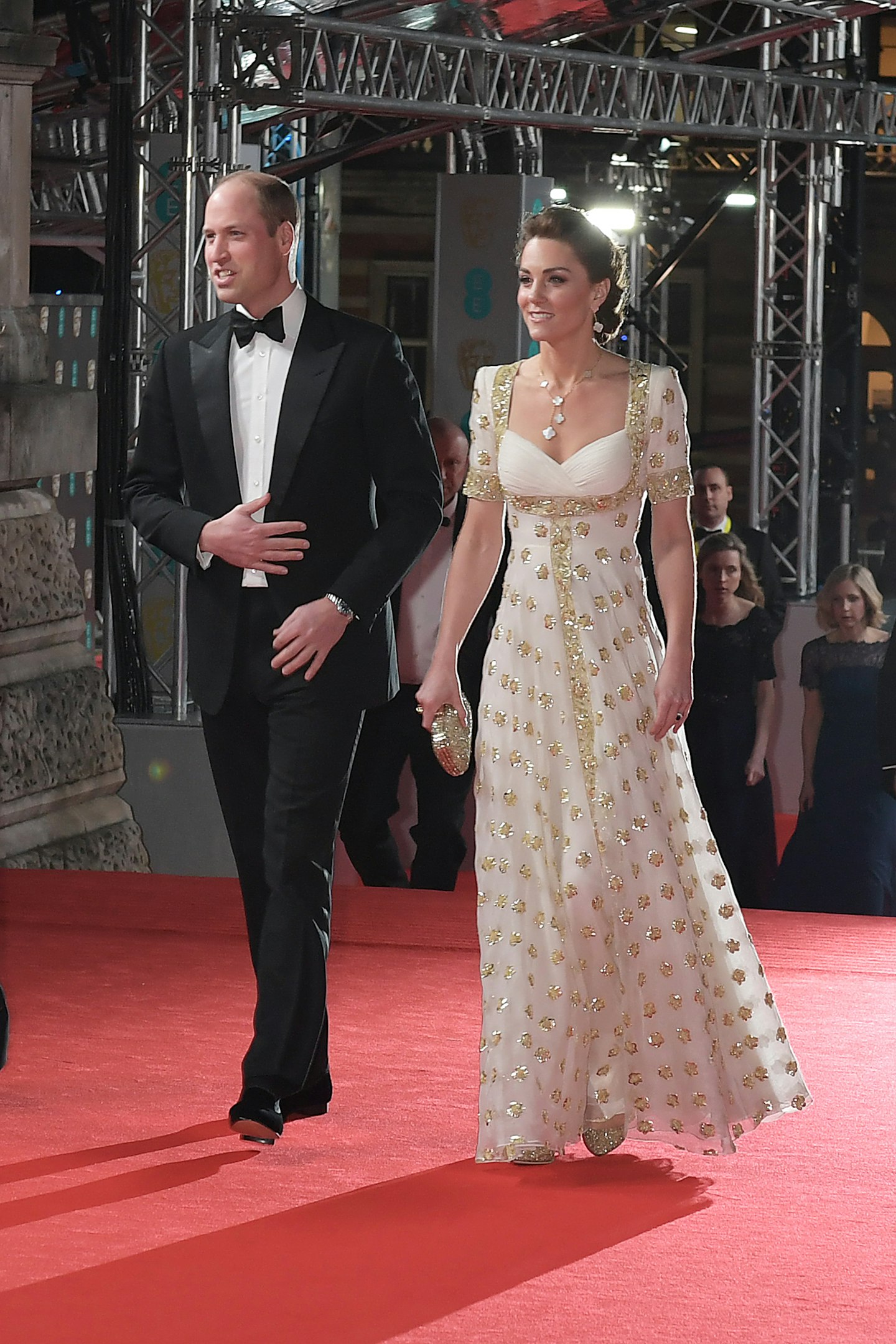 14 of 30
The Duchess of Cambridge wearing an Alexander McQueen gown that she last wore in September 2012 as part of the Diamond Jubilee tour in Malaysia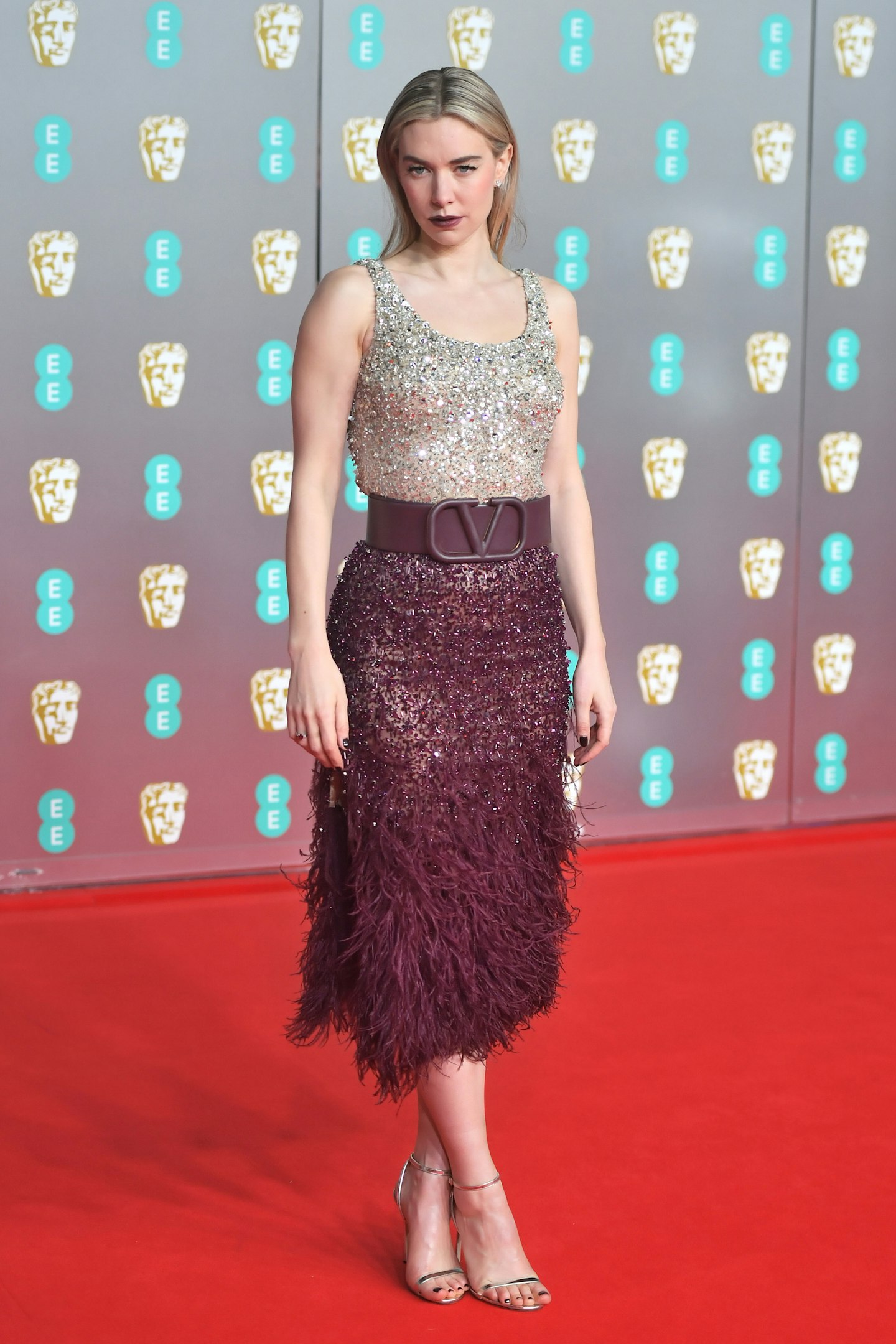 15 of 30
Vanessa Kirby in Valentino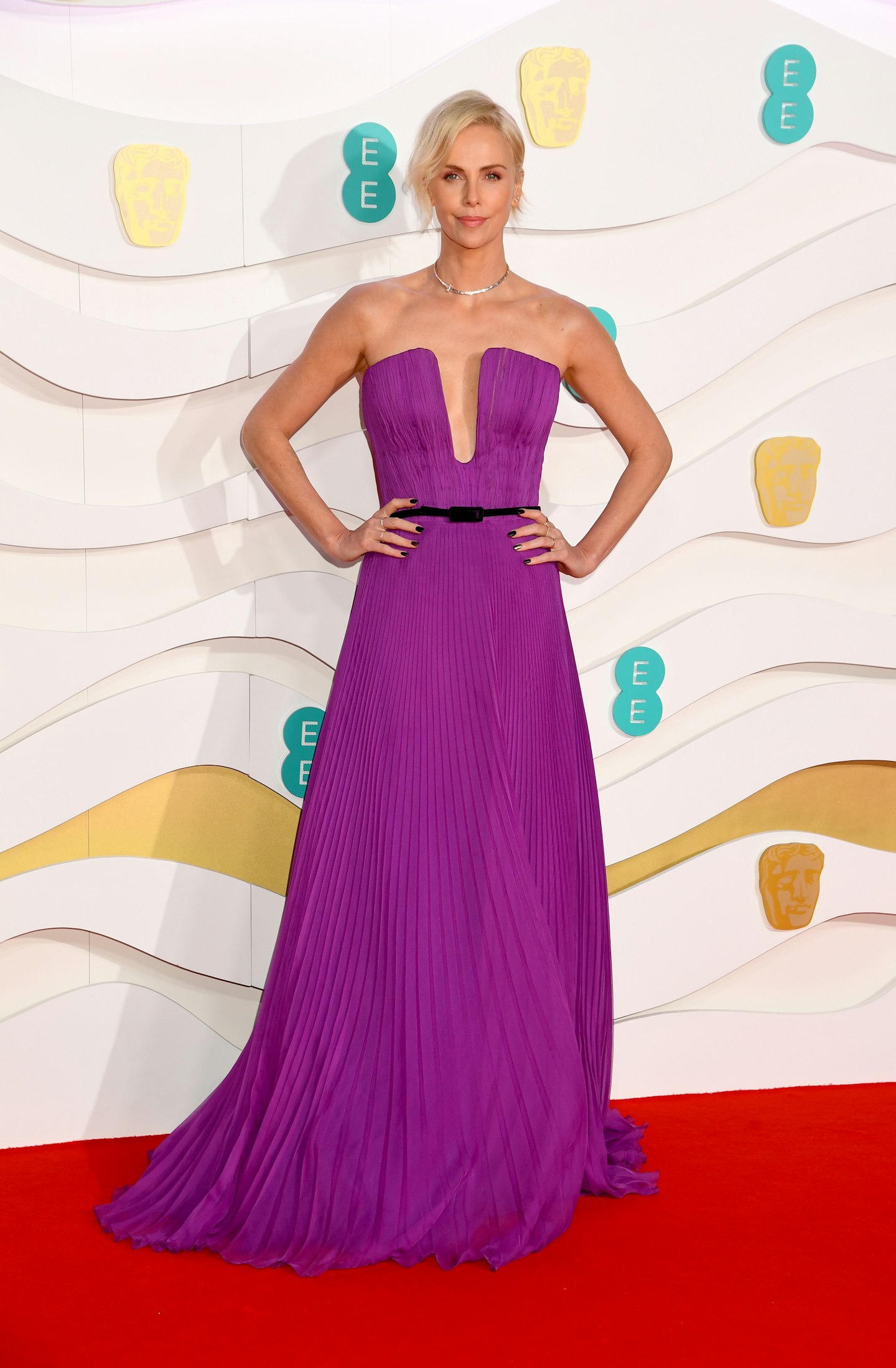 16 of 30
Charlize Theron wearing Dior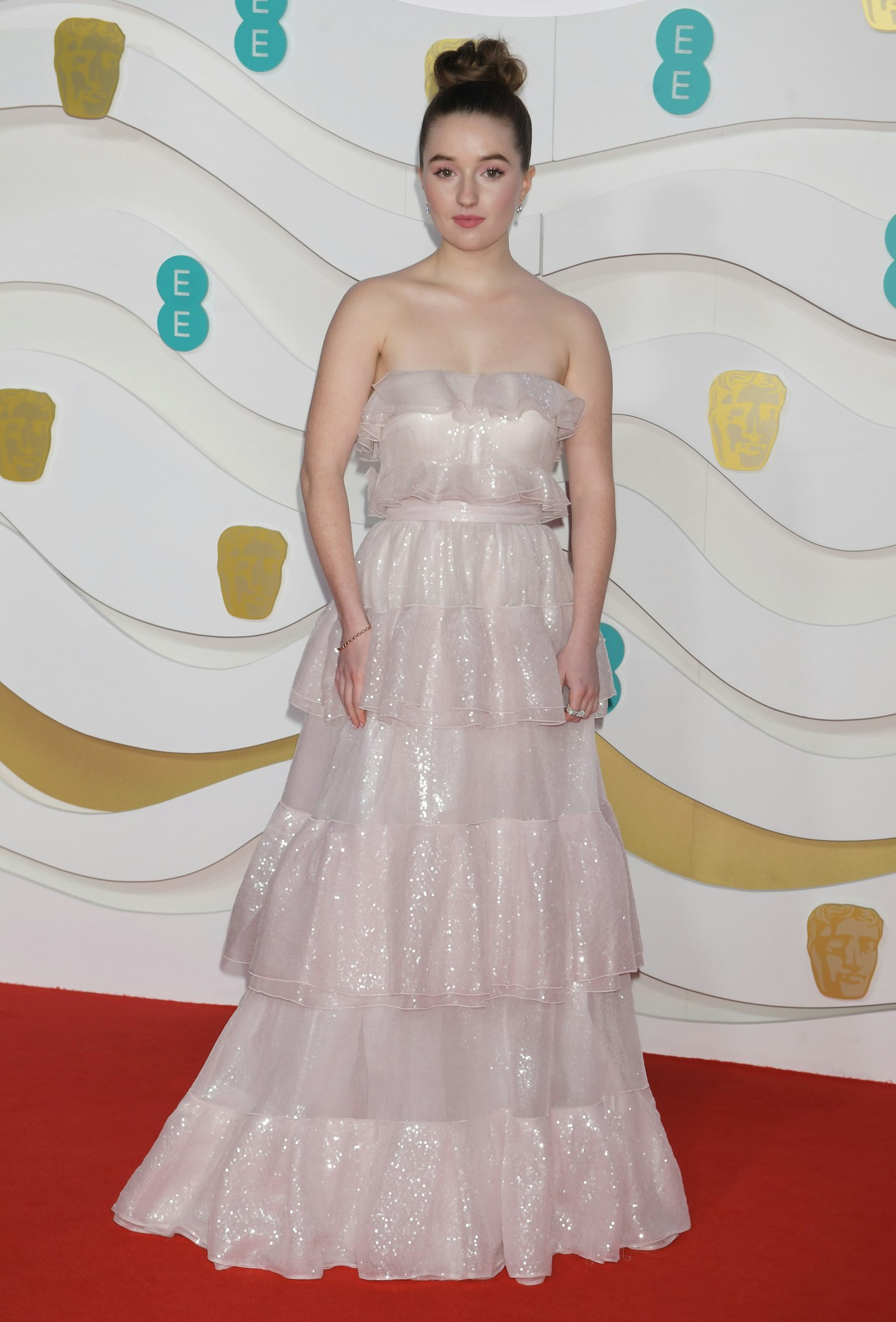 17 of 30
Kaitlyn Dever wearing Miu Miu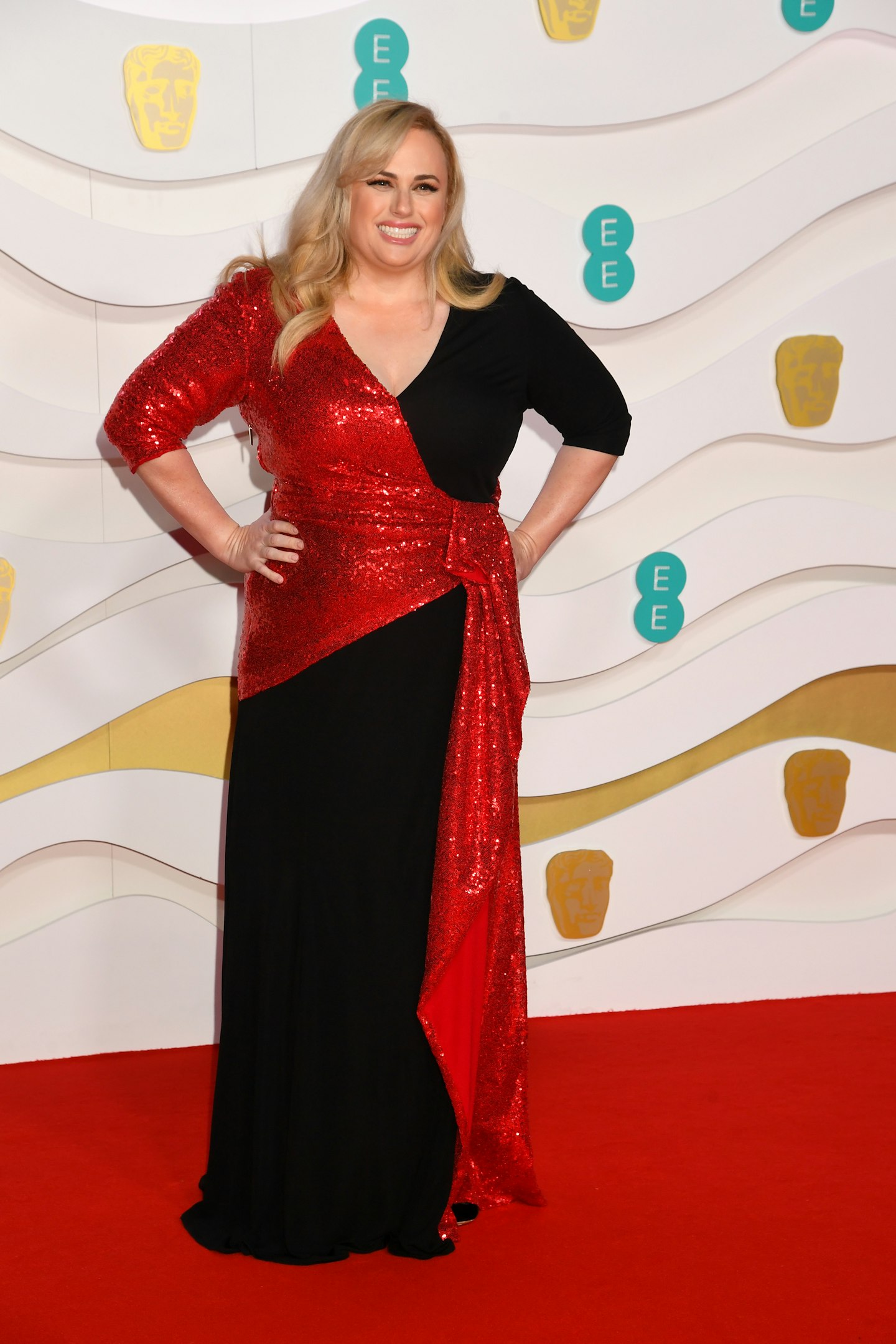 18 of 30
Rebel Wilson wearing Prabal Gurung
19 of 30
Daisy Ridley wearing Oscar de la Renta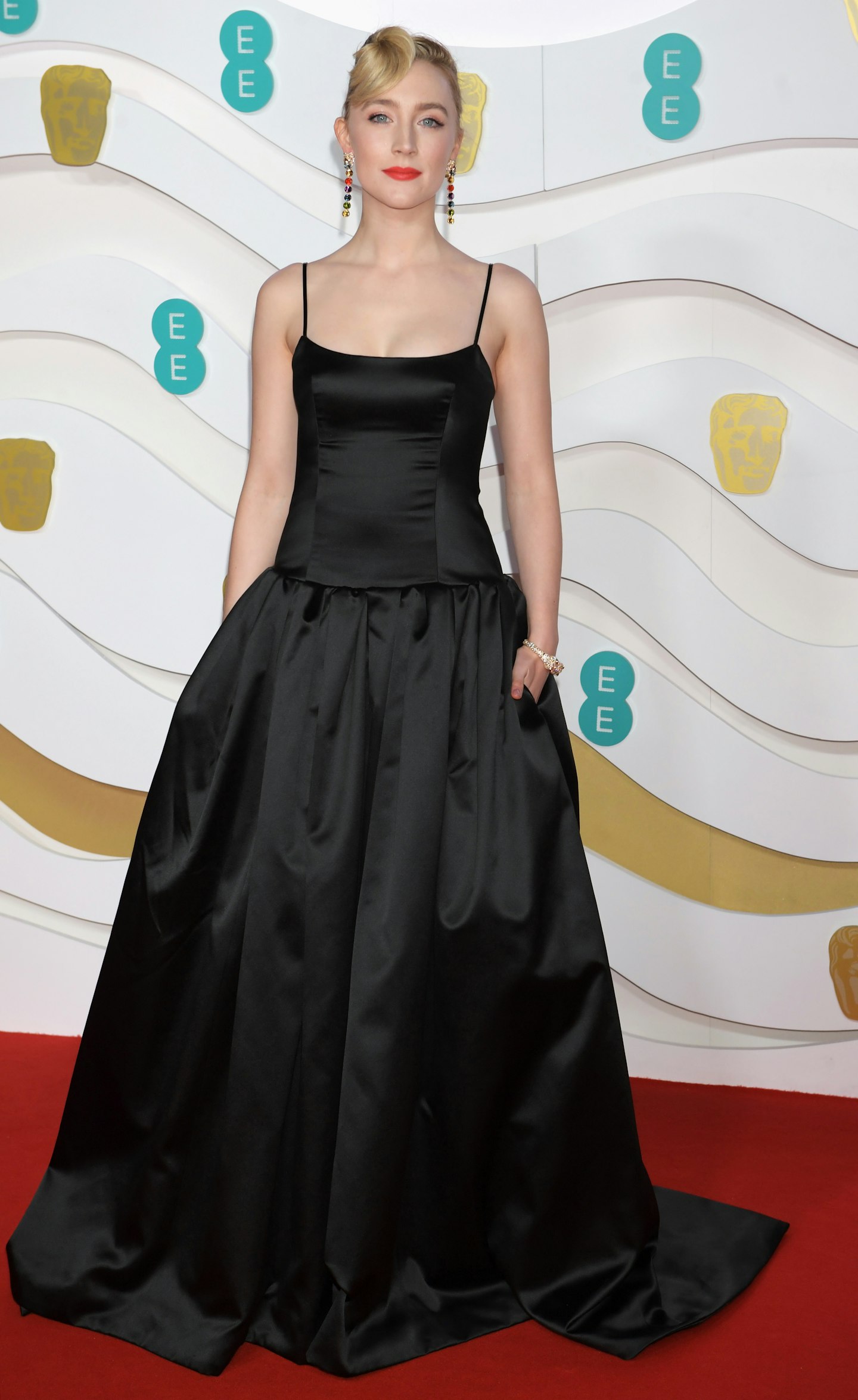 20 of 30
Saoirse Ronan wearing a Gucci gown made using discarded satin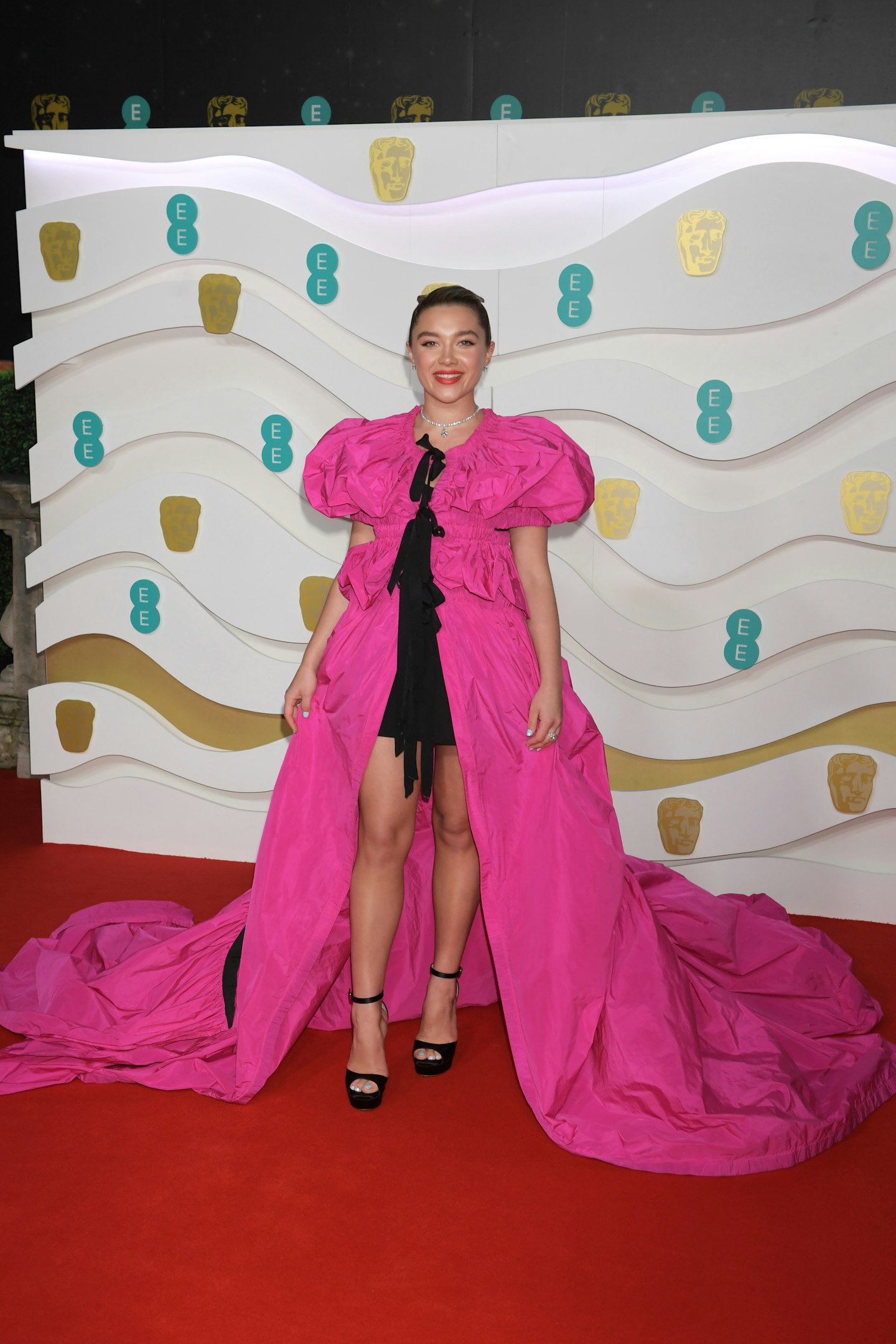 21 of 30
Florence Pugh wearing Dries Van Noten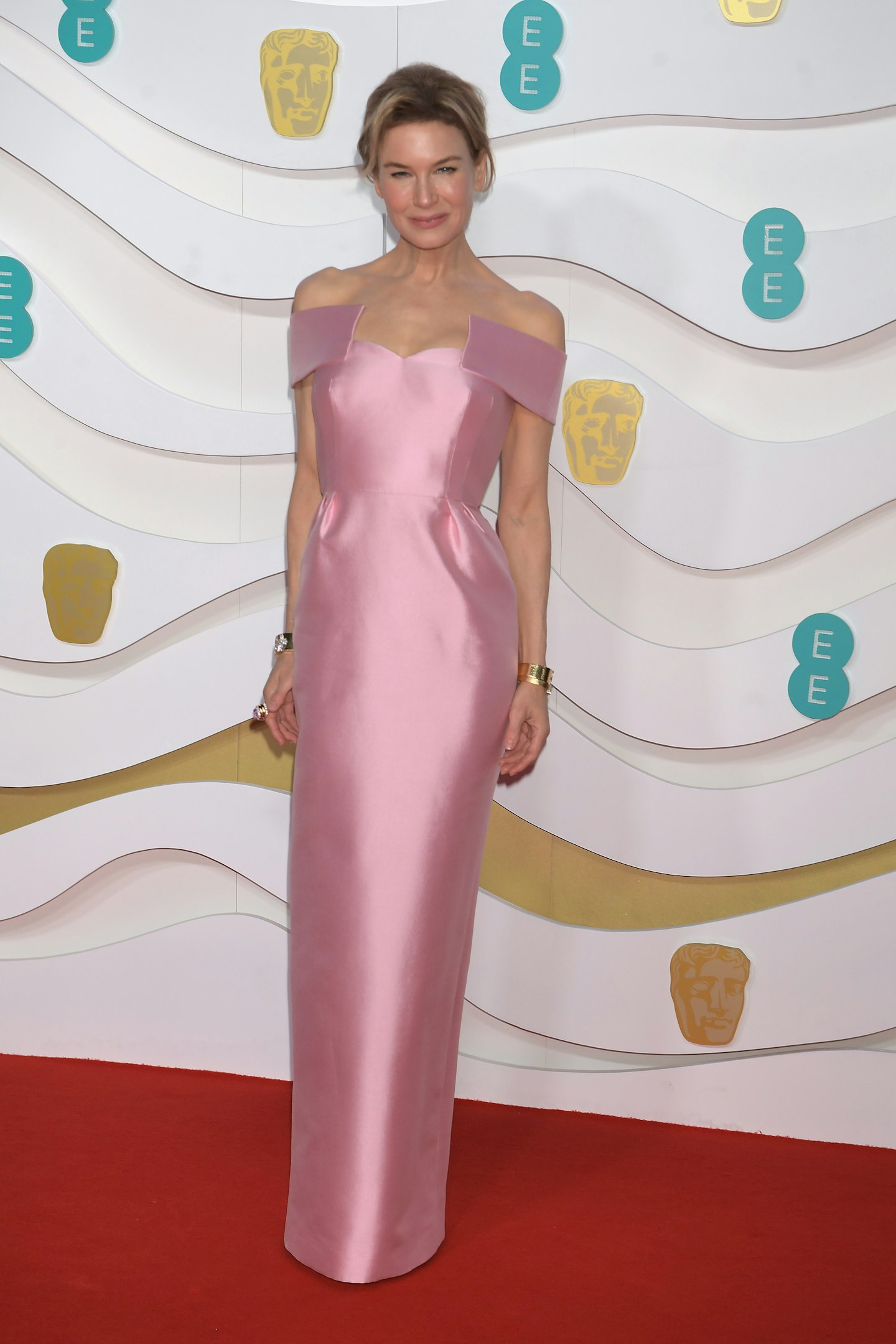 22 of 30
Renee Zellweger wearing Prada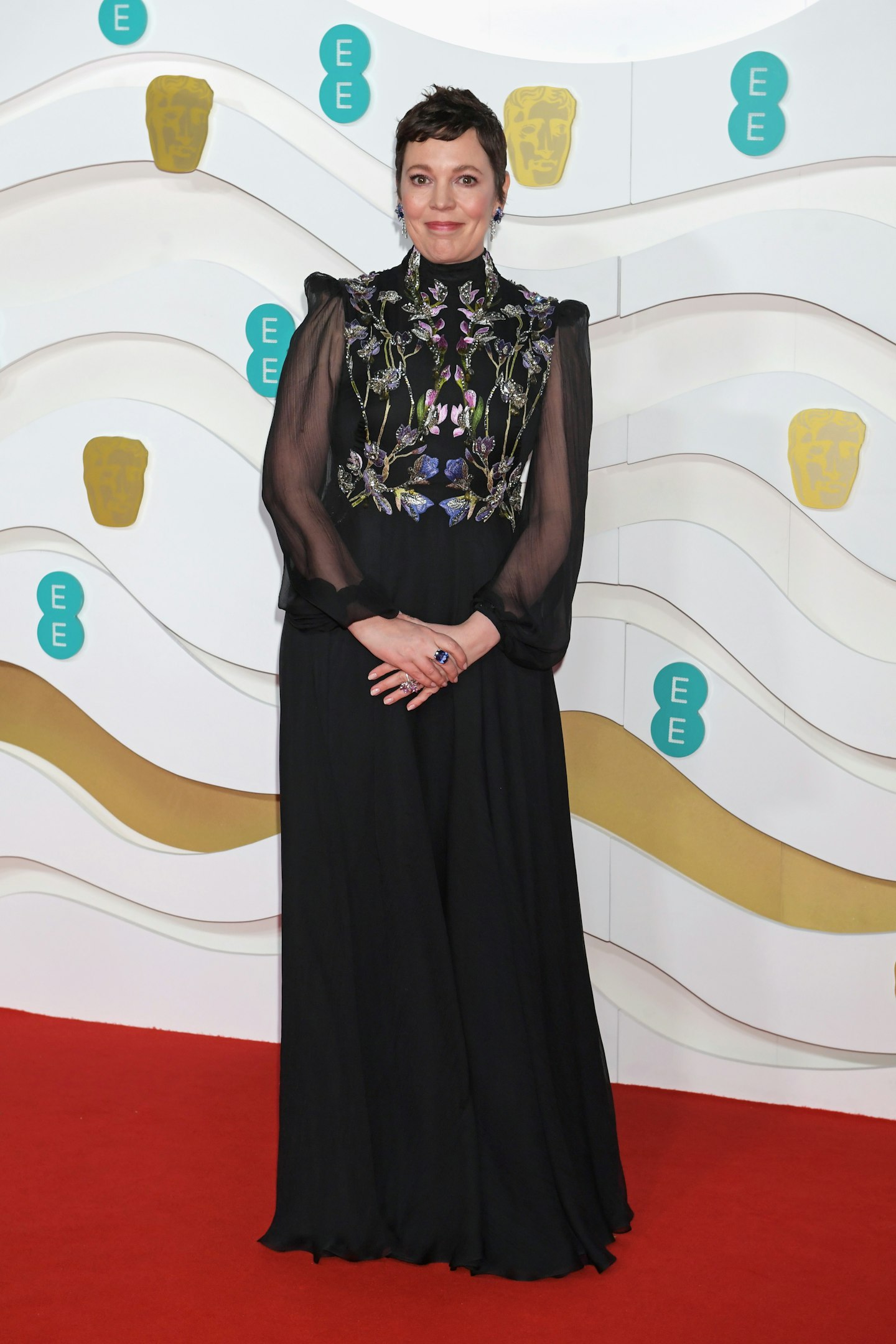 23 of 30
Olivia Coleman wearing Alexander McQueen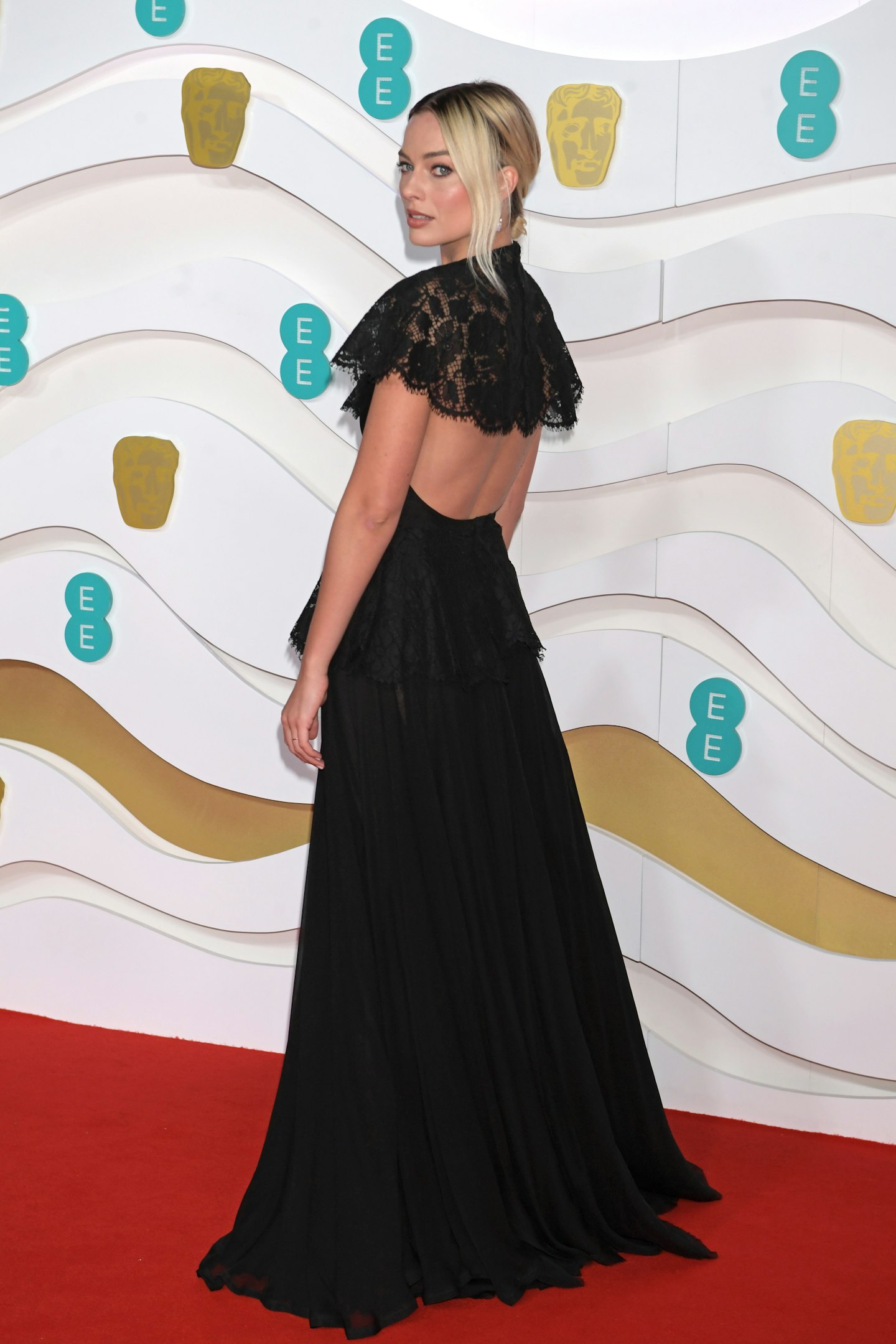 24 of 30
Margot Robbie wearing Chanel and Rupert Sanderson shoes.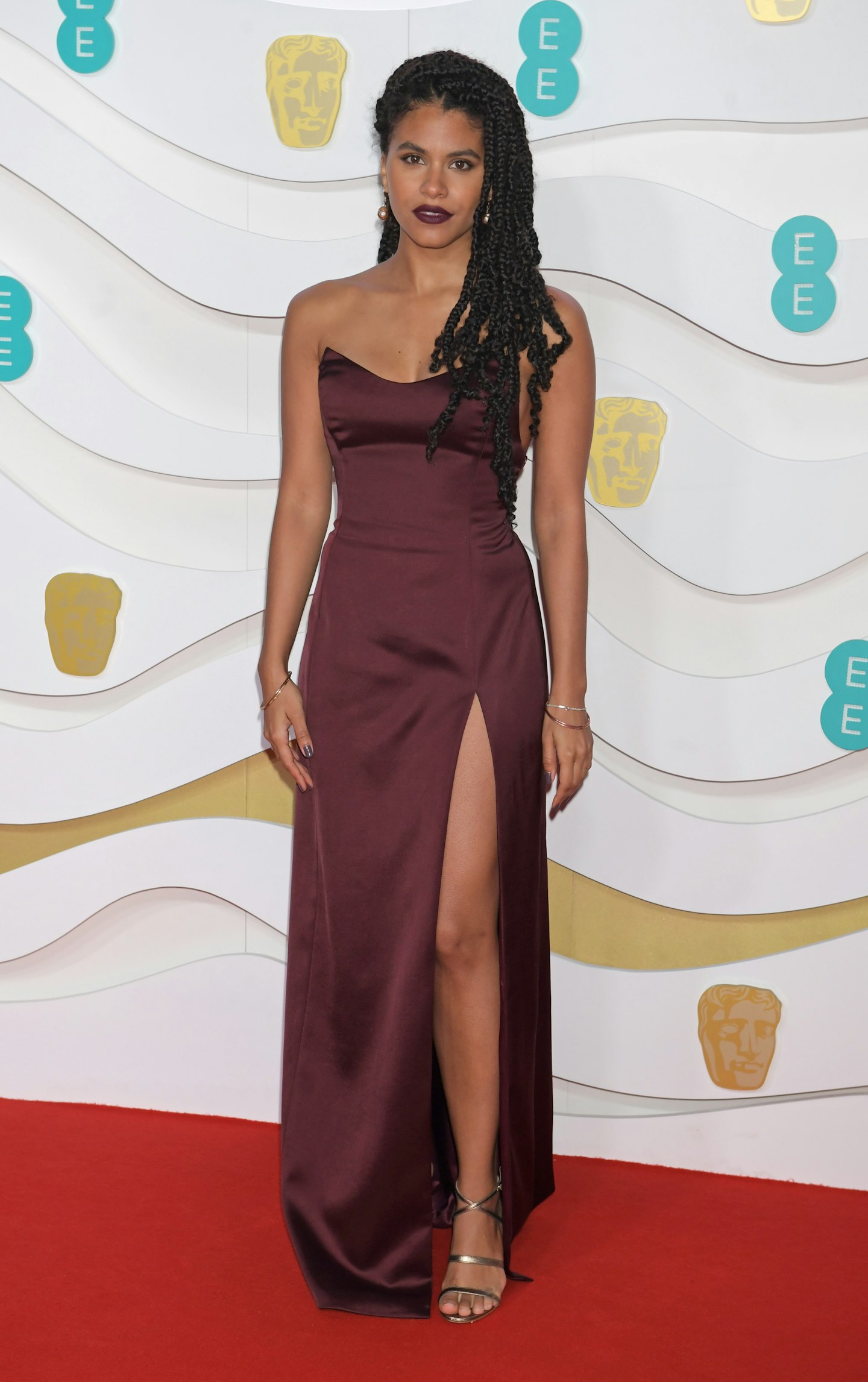 25 of 30
Zazie Beetz wearing Maria Moscone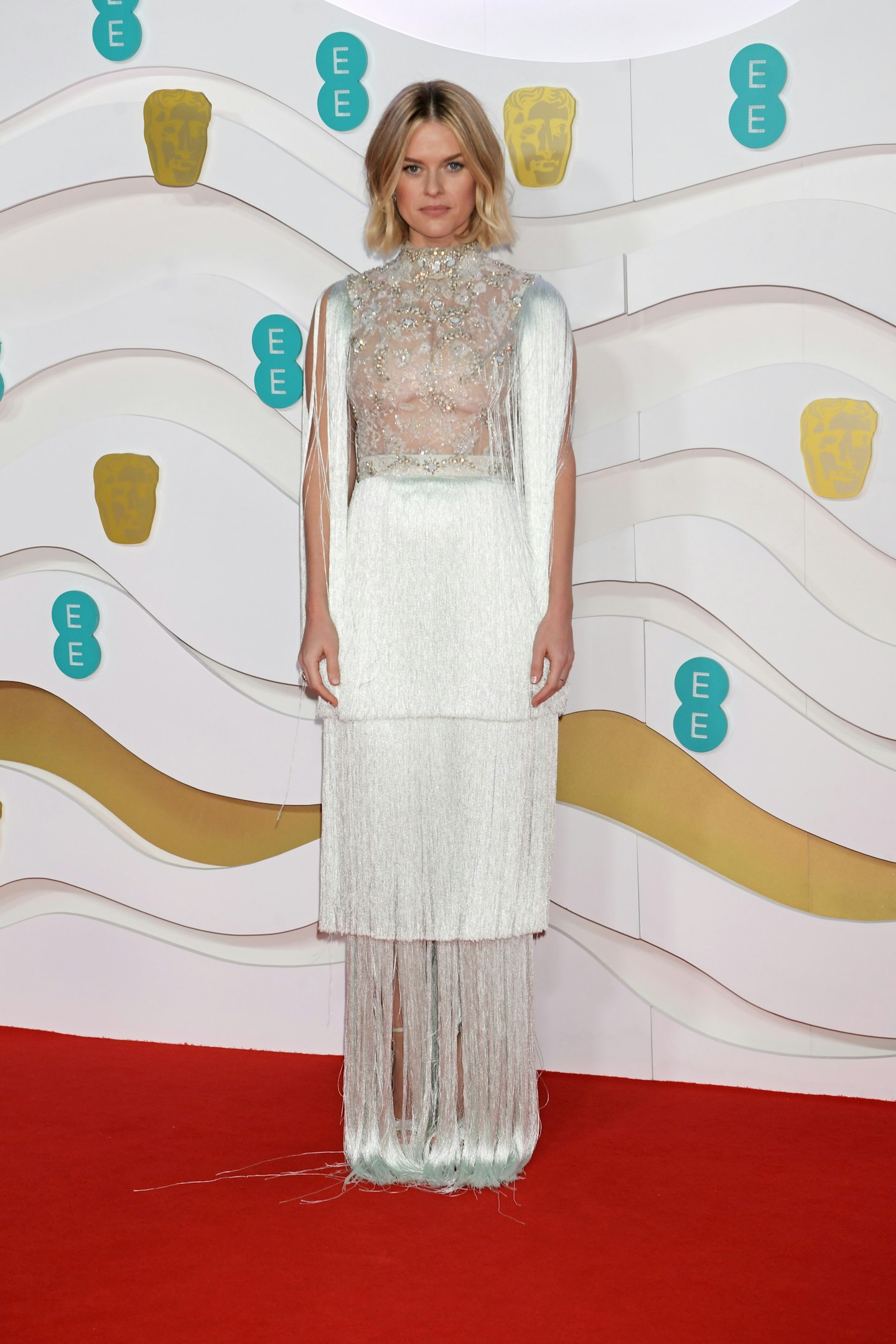 26 of 30
Alice Eve wearing a Ralph & Russo dress from the Fall Couture 2017 collection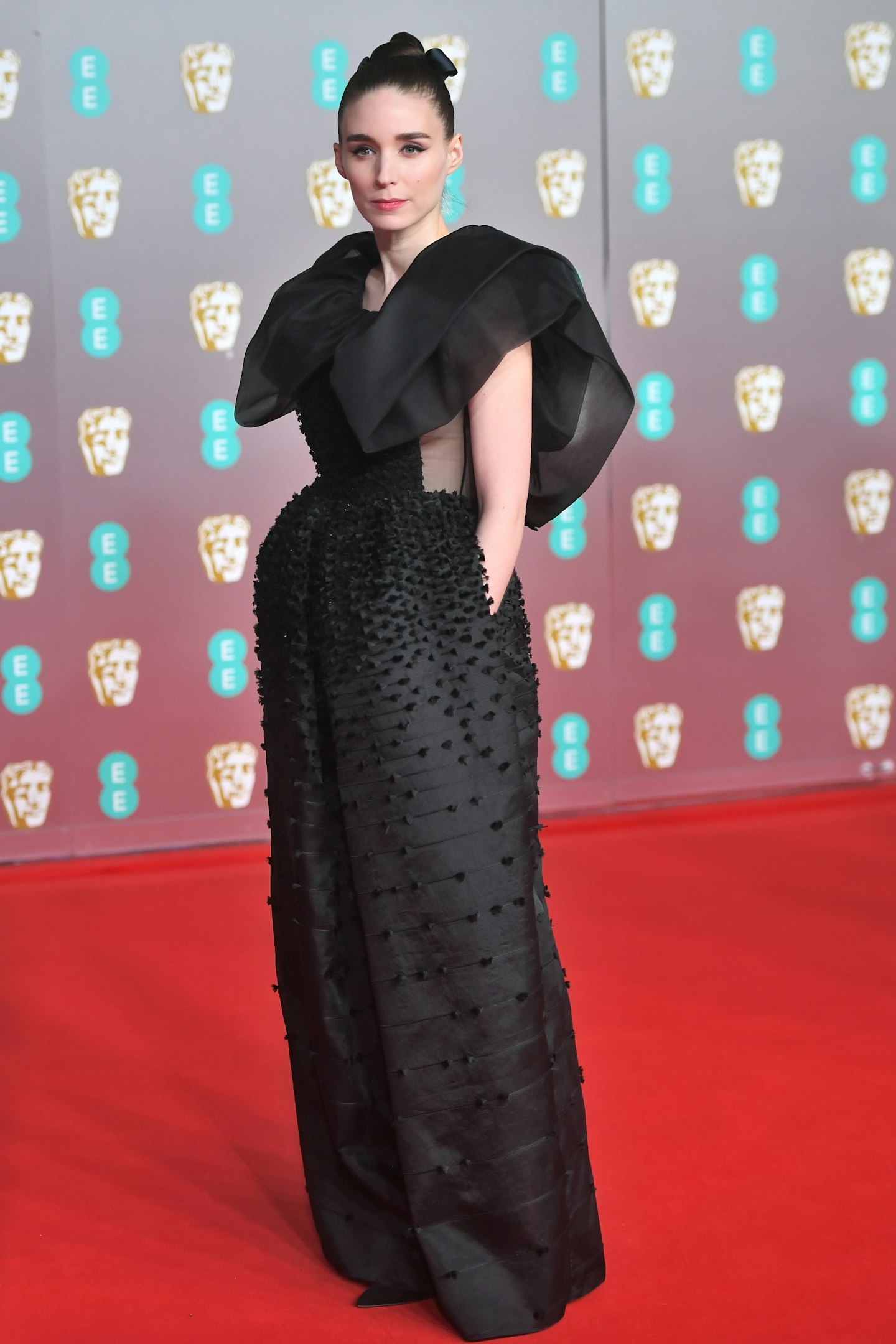 27 of 30
Rooney Mara wearing Givenchy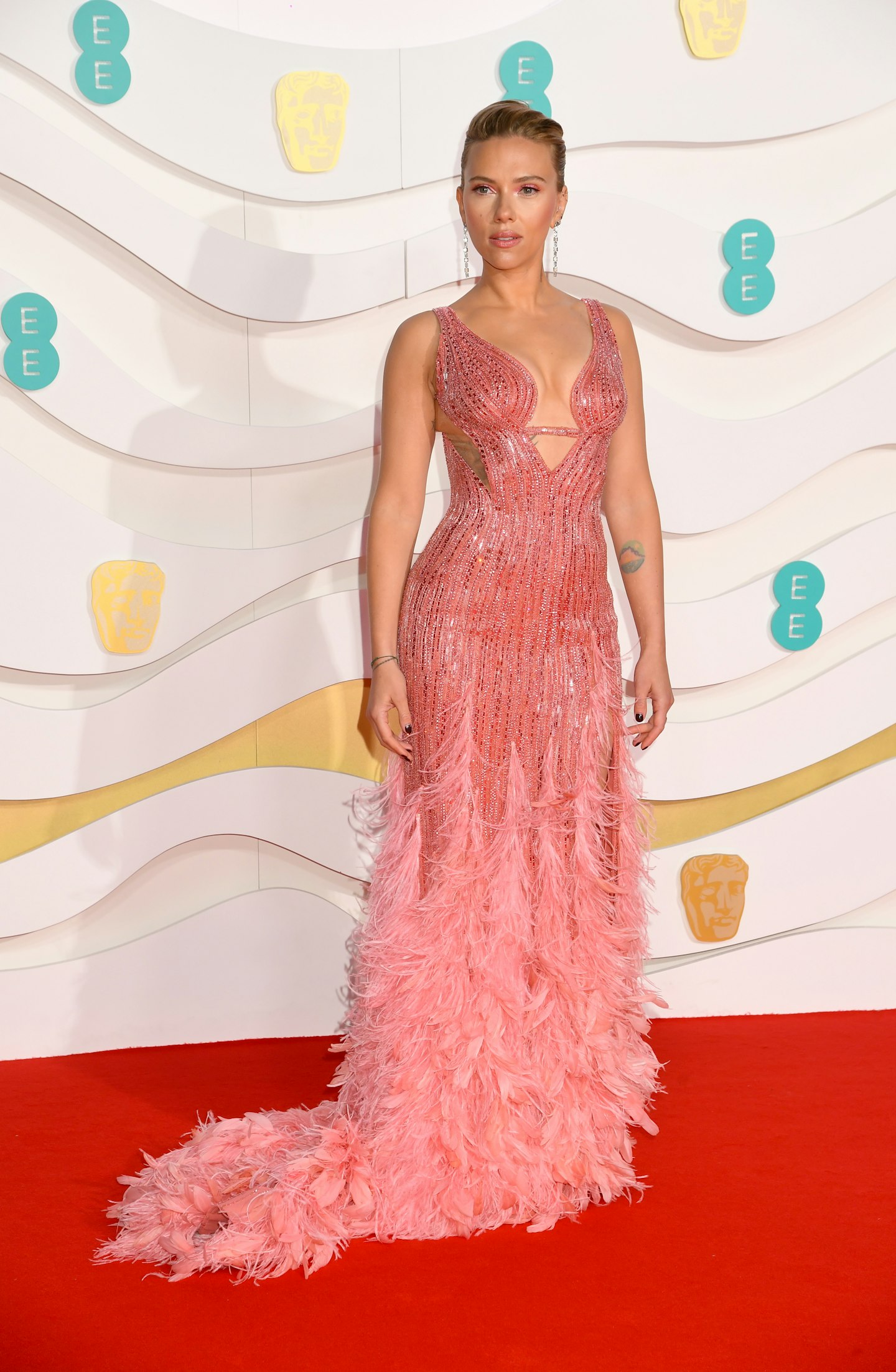 28 of 30
Scarlett Johansson wearing Atelier Versace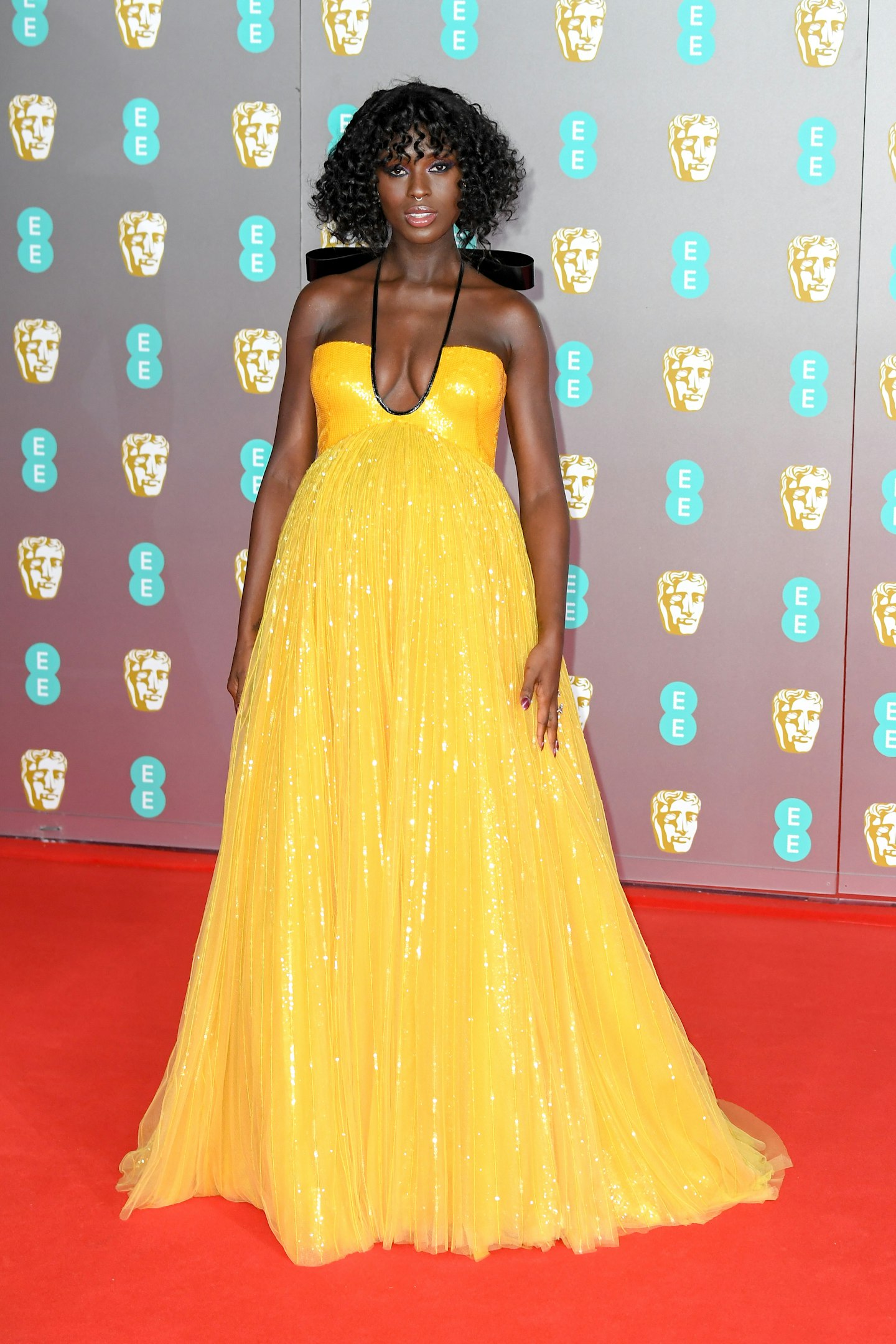 29 of 30
Jodie Turner-Smith wearing Gucci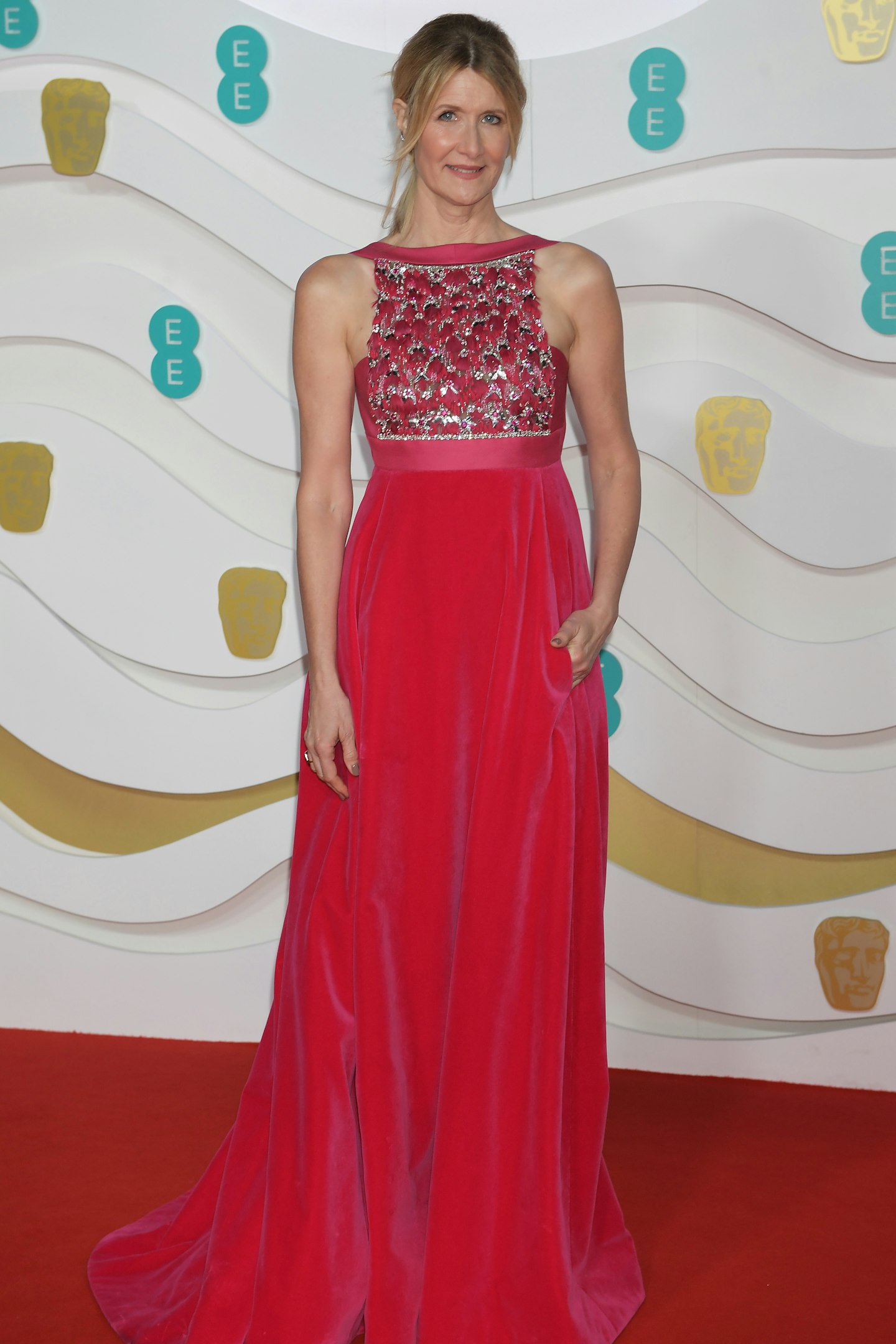 30 of 30
Laura Dern wearing Valentino