**In this week's issue of Grazia we talk exclusively to Victoria Beckham about her role as a UNAIDs ambassador, her family life and rumours of marriage problems... **
In the past few weeks, the Beckham schedule has been particularly hectic and marked by highs and lows. After an LA-based summer, their brood of four is now back in London, with Harper, four, starting school and Brooklyn, 16, off to art college. David has been working on various projects and promoting his Haig Club whisky, jetting to and from London to New York, Miami and Dubai.
But it's Victoria who has appeared under most pressure as she's travelled the globe for fashion and charity commitments while juggling family life. Grazia was with her as she showcased her latest Victoria Beckham collection at New York Fashion Week, then in London as she talked us through her new VVB line, and we had dinner with her to celebrate her Dover Street store's first year. We've had an amazing insight into the designer's life: witnessing her passion for her business, hearing about her children and seeing her fun side.
'David and I have nothing to prove. We love each other, look out for each other and are strong'
However, you can't help wonder if all this has been a little overshadowed by reports about the state of her 16-year marriage to David, 40. Provocative headlines and allegations have dogged them recently. 'I have never listened to, or commented on, the rumours about any aspect of my life,' she tells us frankly. 'I am blessed to have a wonderful husband and beautiful, healthy, happy children. Yes, we travel a lot with our respective businesses and charitable commitments, but we always make time for each other as a couple and as a family. David and I have nothing to prove. We love each other, look out for each other and are strong as both partners and parents.'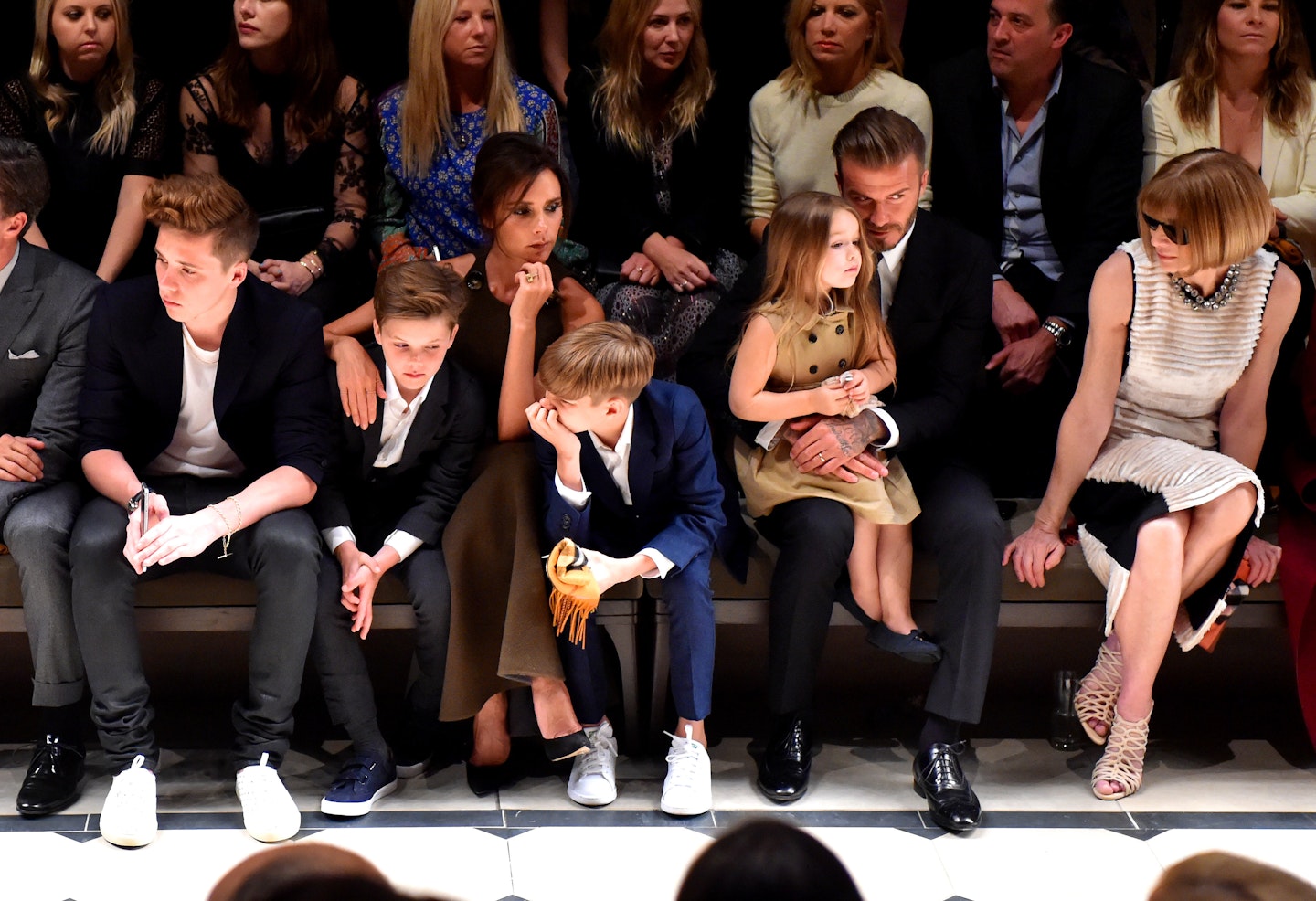 There can be absolutely no denying the couple's dedication to and love for their family. And in the past few months the older children have been stepping more into the limelight, with Brooklyn attending a number of Fashion Week parties. But how do the couple use their charity work to educate their children? 'My husband constantly inspires me and guides me – he has done so much good work, I look up to him and have the utmost respect and admiration for all that he has achieved,' she explains. 'David and I both have a strong work ethic and I believe that's a good example to set our children. David and I explain to the children what privileged lives they lead. We tell them that in many places in the world children are hungry, homeless and sick. They all understand how important it is to help others. Romeo ran the children's marathon earlier this year and raised an amazing amount of money through sponsorship, which he divided between David's charity and UNAIDS.'
Victoria is often cited as an inspirational example of how to juggle career, family and charitable pursuits. So how the hell does she do it? 'Of course it's hard,' she admits. 'But I'm like any working mum, albeit with a bit of extra help. Every mother is rushing around on a Sunday night looking for homework and school uniform, juggling ballet lessons and football practice with work meetings and travel.'
So what, given how much she has achieved, is the one piece of advice she'd give to others? 'Dream big. Nothing should stop you achieving what you want if you work your hardest, stay focused and have a willingness to learn.'
Pick up this week's issue of Grazia to read our full interview with Victoria Beckham...
Victoria Beckham Style - Best Dresses & Outfits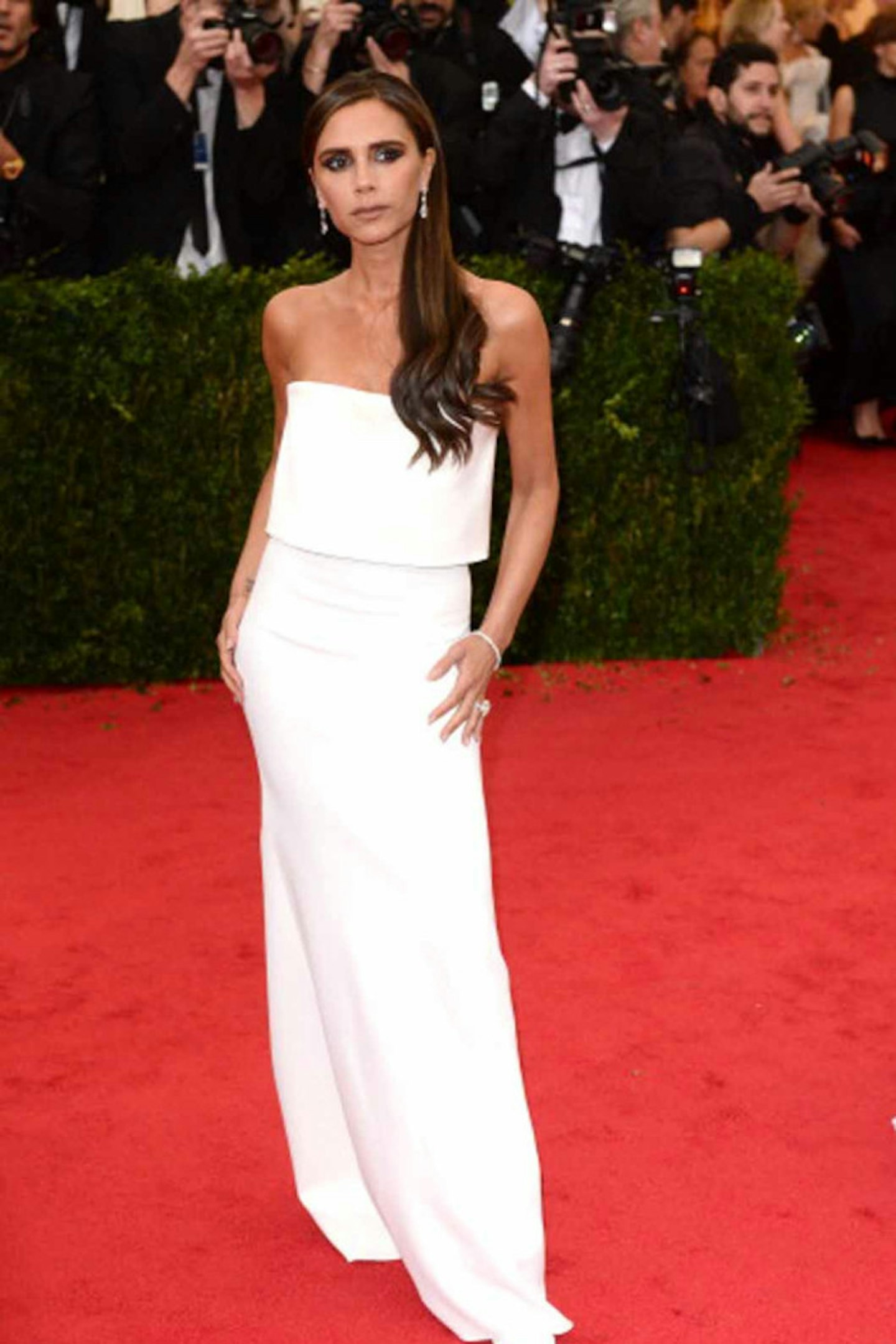 1 of 58
Victoria Beckham style white dress costume insititute gala
Victoria Beckham at the 'Charles James: Beyond Fashion' Costume Institute Gala - May 5, 2014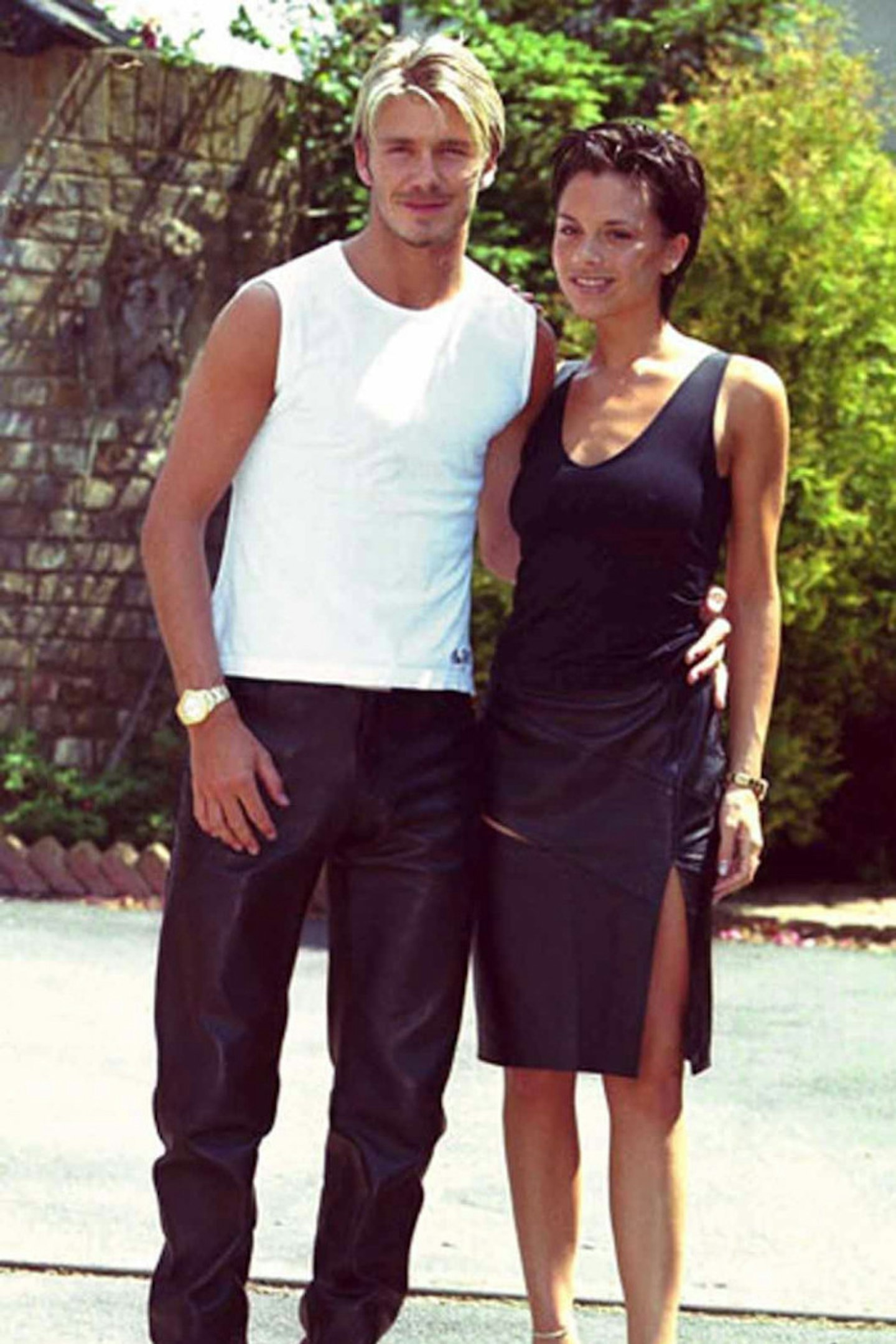 2 of 58
Victoria Beckham style 1999 black dress short hair
Victoria and David Beckham outside their home - July 1999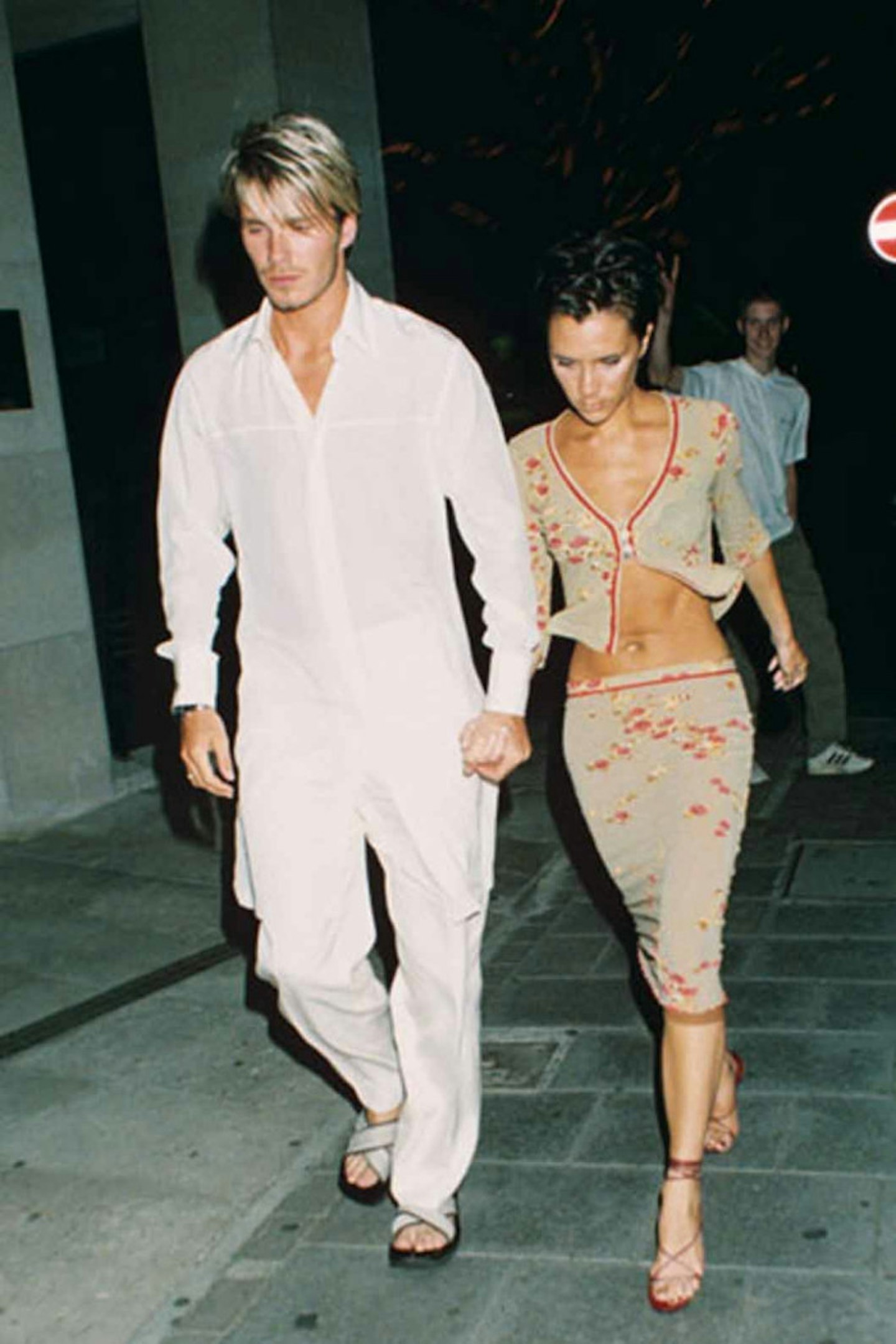 3 of 58
Victoria Beckham style 1999 david floral outfit
Victoria and David Beckham out and about - July 1999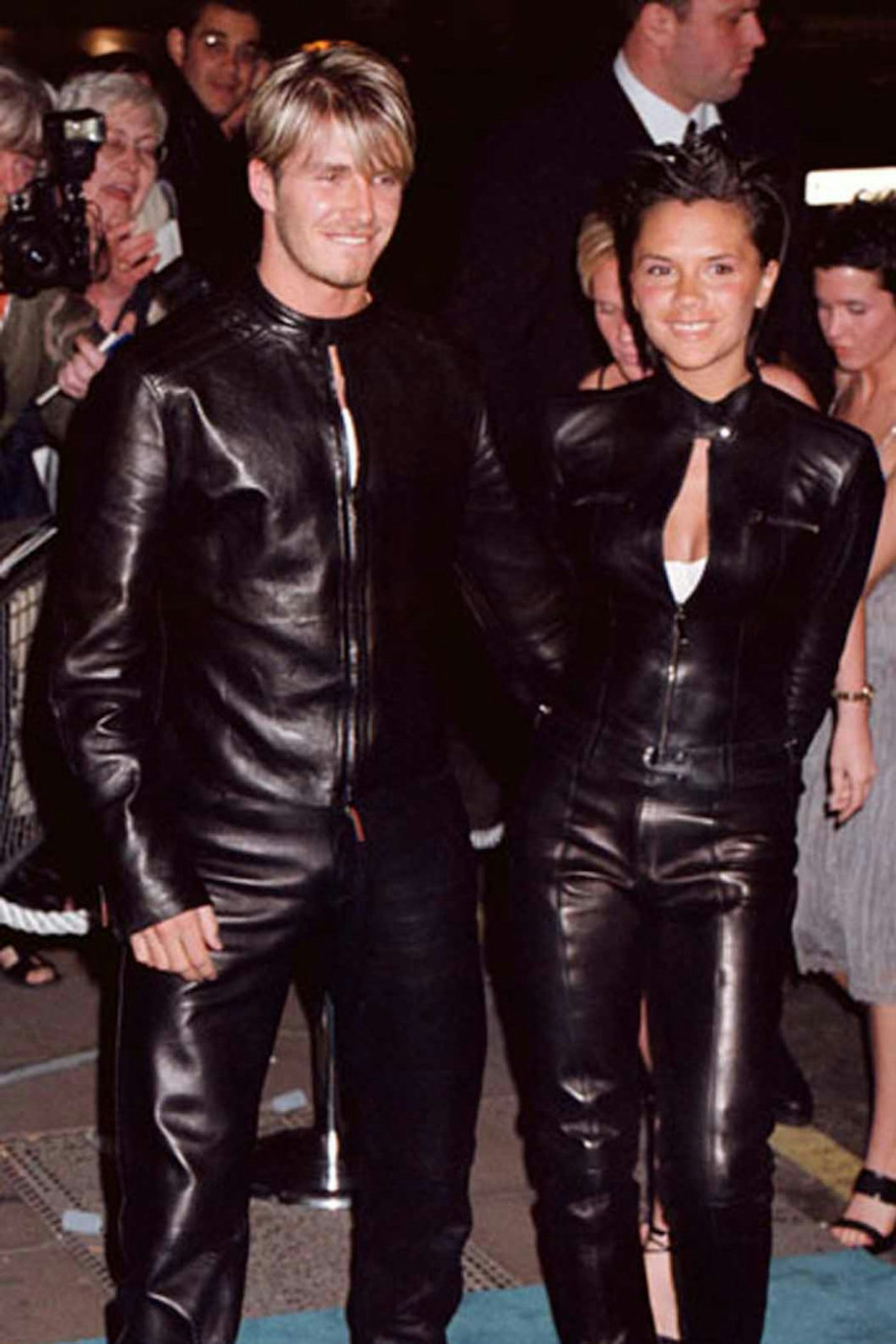 4 of 58
Victoria Beckham style 1999 david leather matching outfits
Victoria Beckham at the Versace Party - June 1999
5 of 58
Victoria Beckham style 1999 david
Victoria Beckham at the Launch of Jade Jagger's jewelry line - September 1999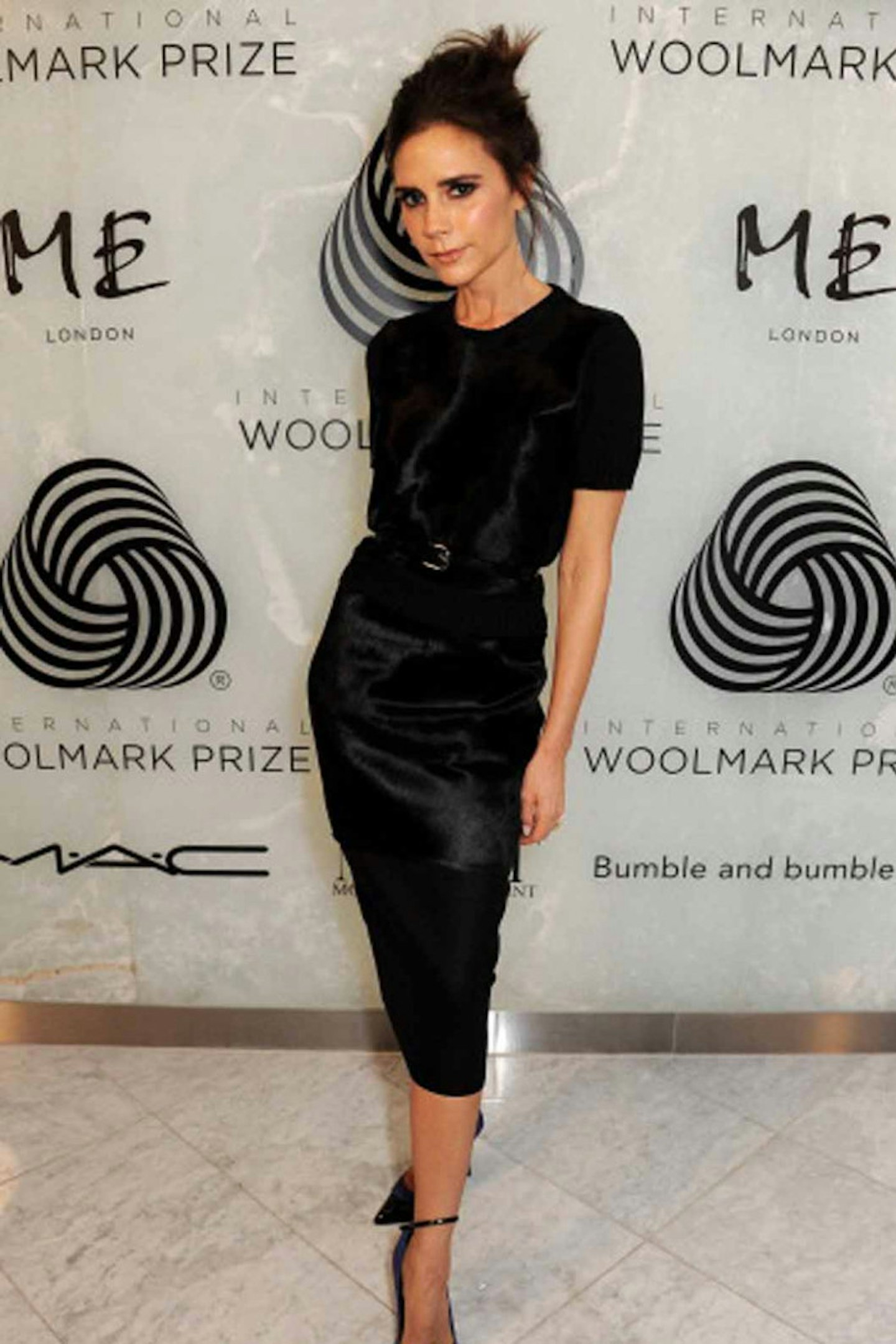 6 of 58
Victoria Beckham style black belted dress
Victoria Beckham at the 2013 International Woolmark Prize Final - February 16, 2013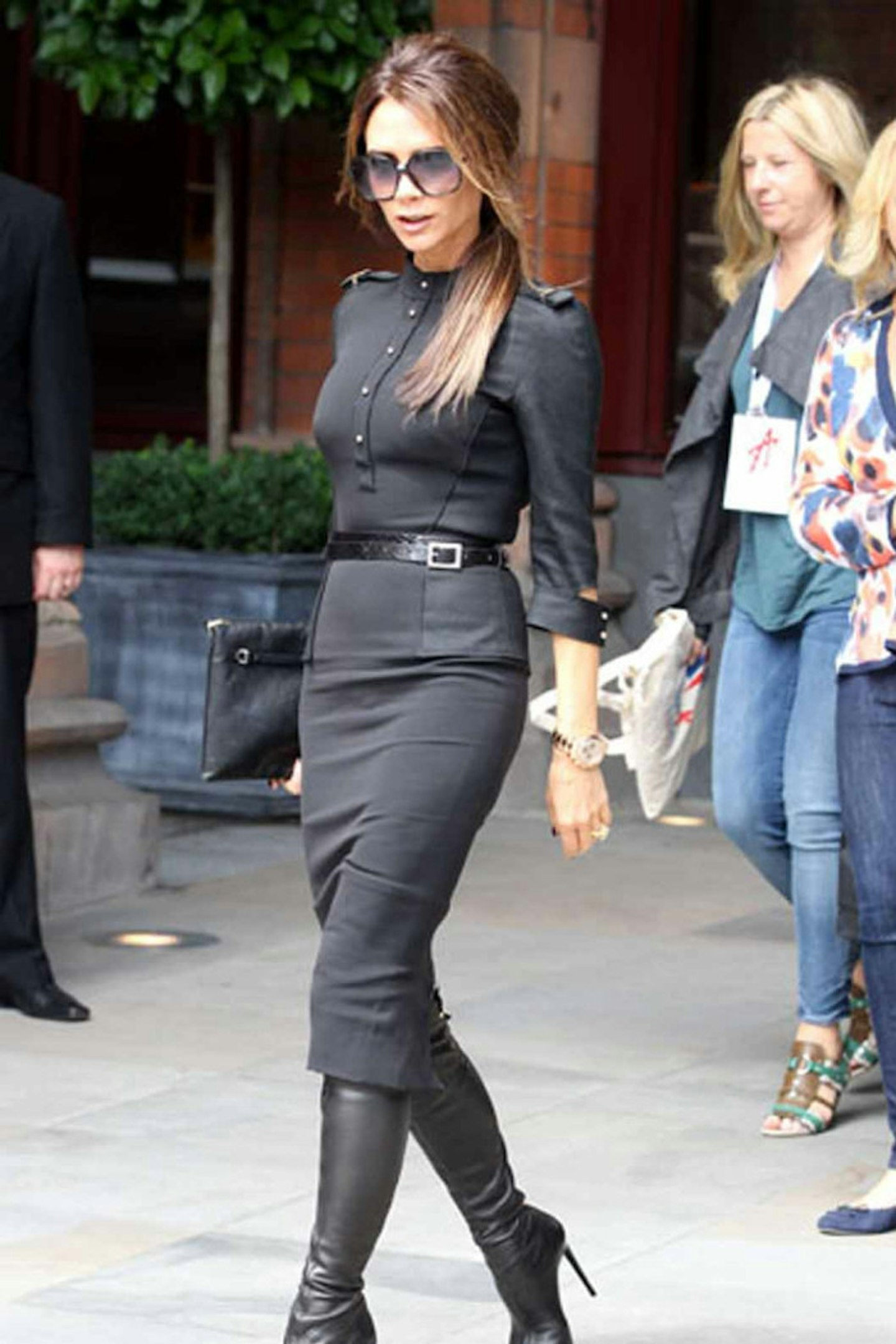 7 of 58
Victoria Beckham style black boots viva forever press launch
Victoria Beckham leaving 'Viva Forever' press launch St. Pancras Renaissance Hotel in London - 26 Jun 2012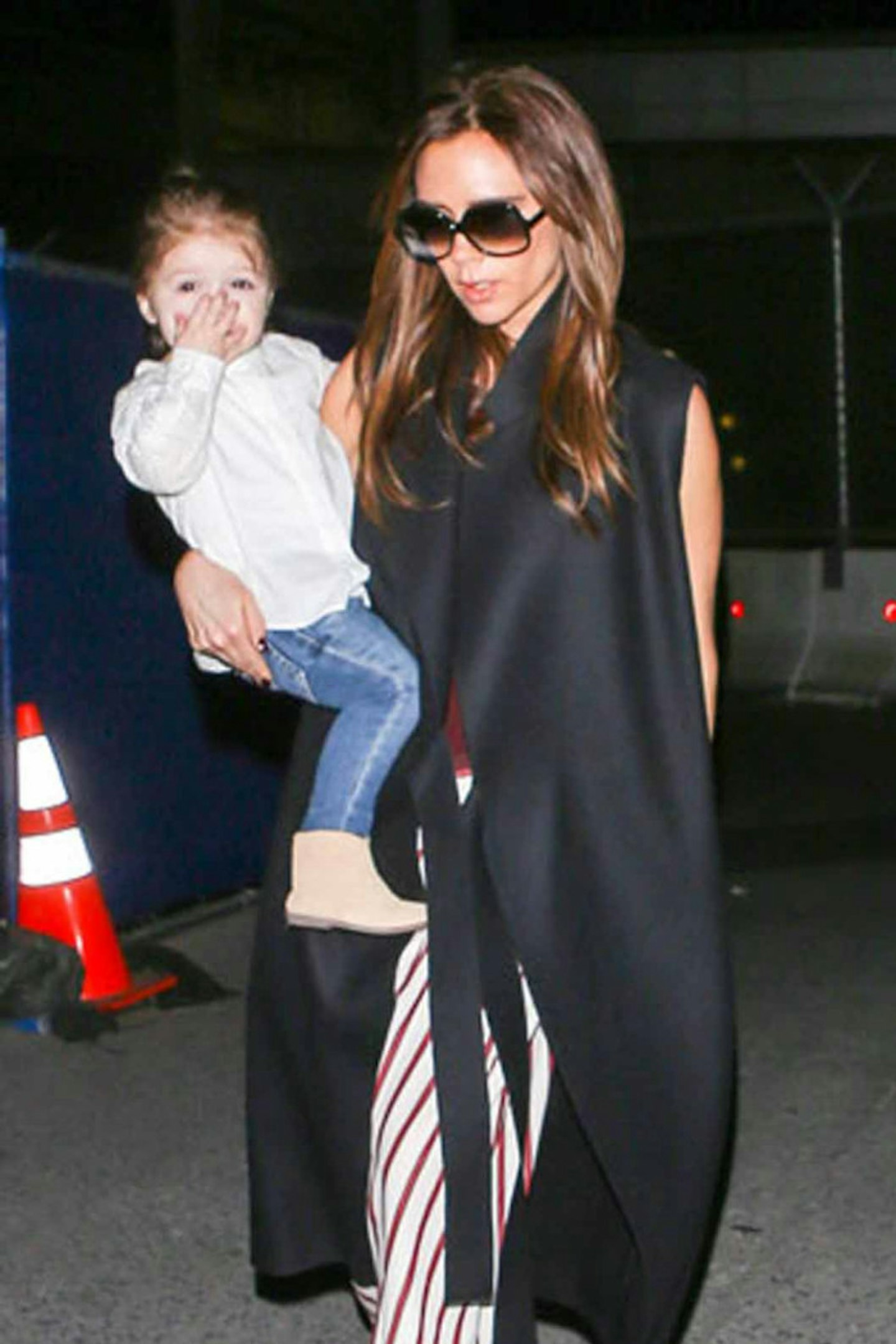 8 of 58
Victoria Beckham style black waistcoat harper los angeles
Victoria Beckham in Chloe out and about in Los Angeles - March 2013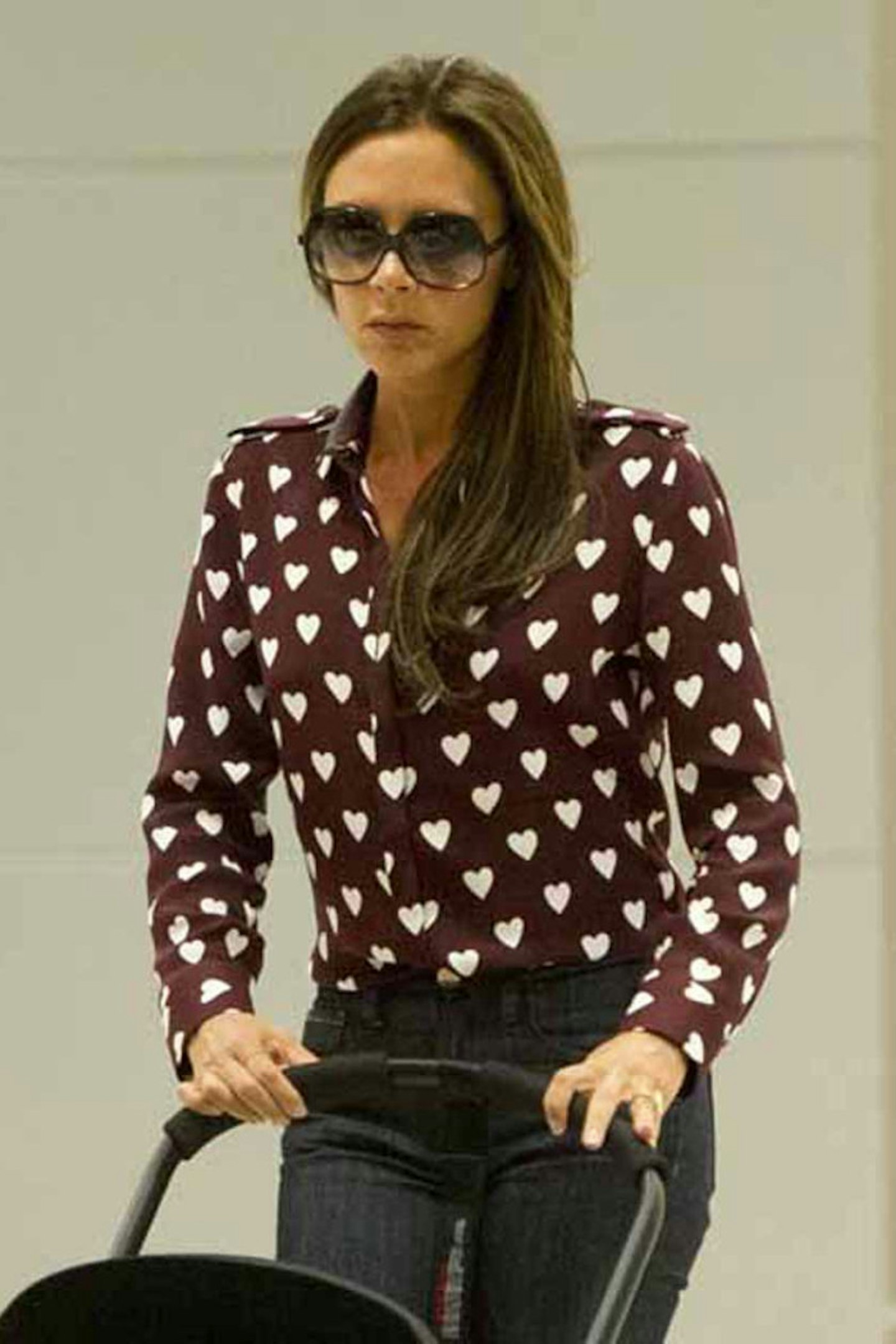 9 of 58
Victoria Beckham style burberry heart shirt new york fashion week
Victoria Beckham in Burberry at New York Fashion Week - September 2013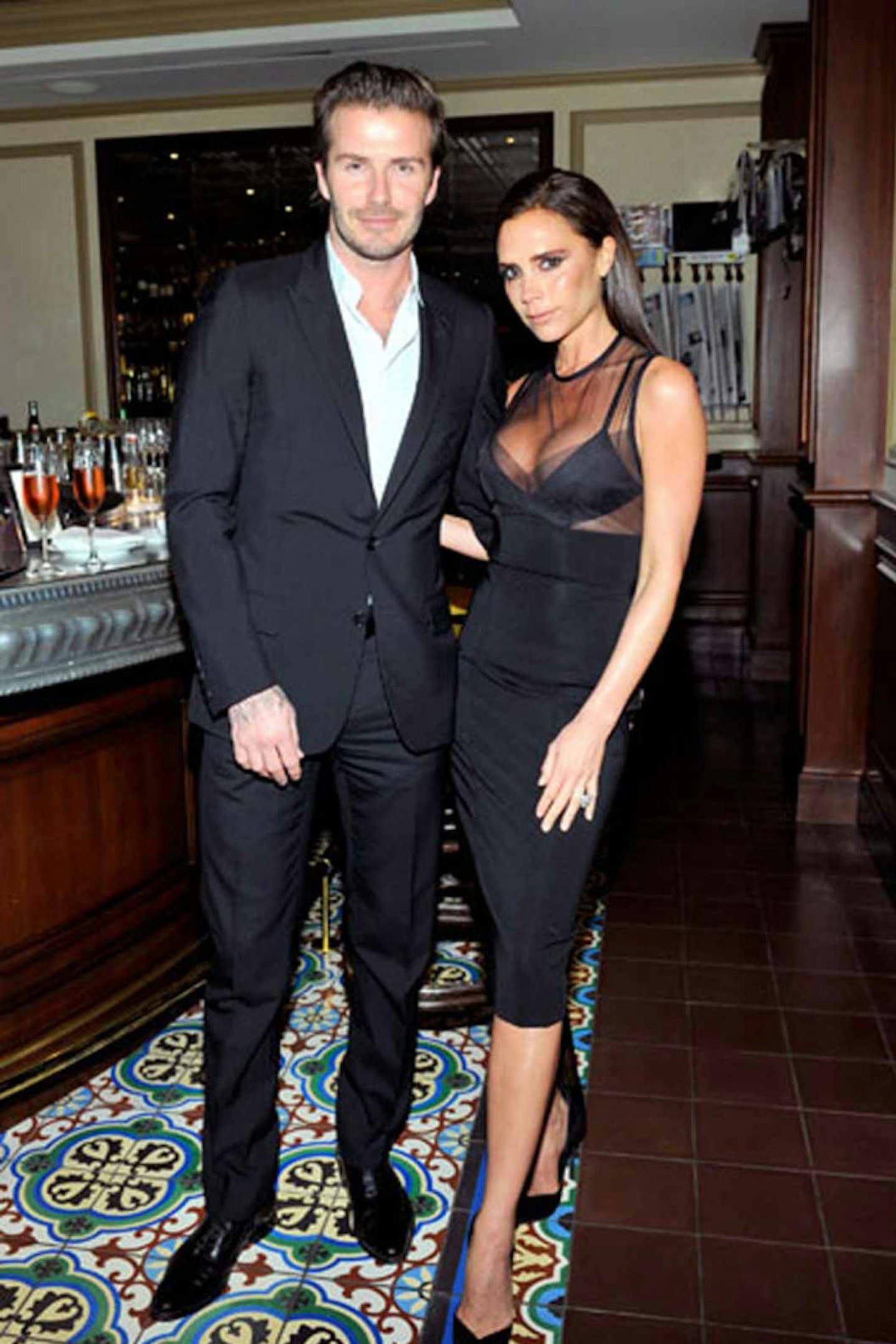 10 of 58
Victoria Beckham style cdfa vogue fashion fund
© Getty Victoria Beckham in Victoria Beckham at Dinner To Celebrate The 2013 CFDA/Vogue Fashion Fund - 23 October 2013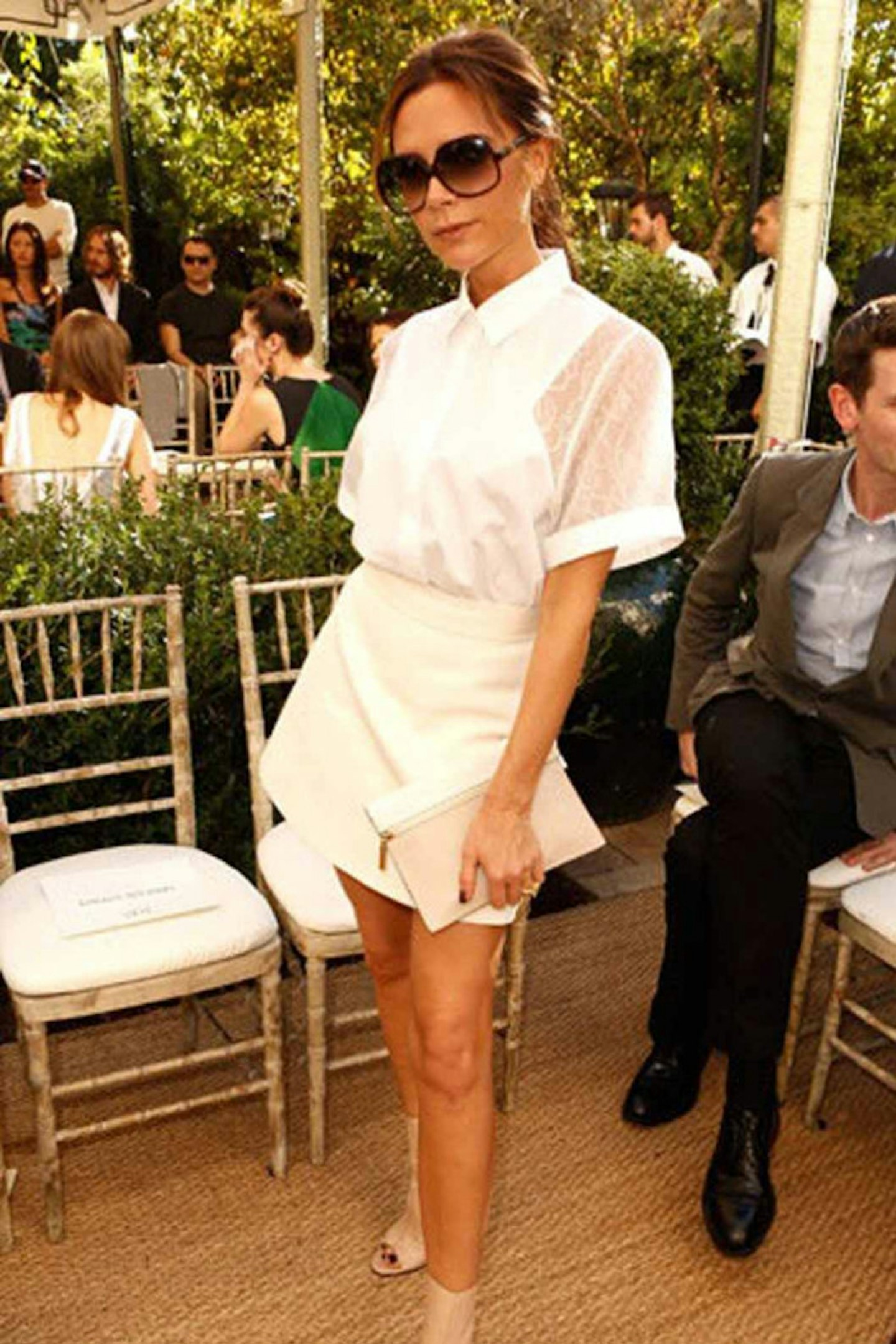 11 of 58
Victoria Beckham style cfda 2012 white shirt shorts
Victoria Beckham at CFDA event - October 2012
12 of 58
Victoria Beckham style chelsea gallery red dress
Victoria Beckham at Chelsea gallery - June 10, 2014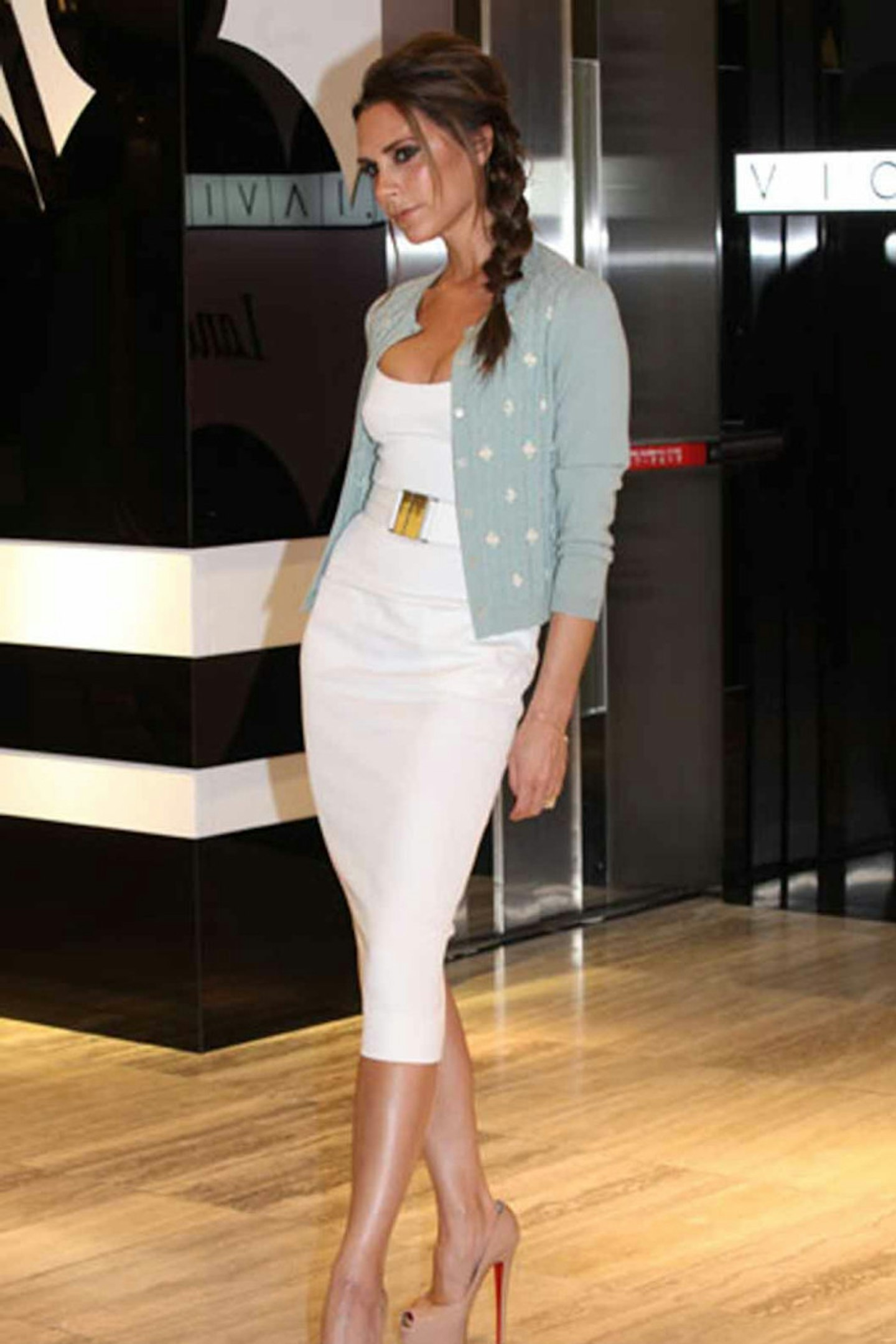 13 of 58
Victoria Beckham style china white dress
Victoria Beckham at a photocall in Hong Kong, China - 25 Apr 2012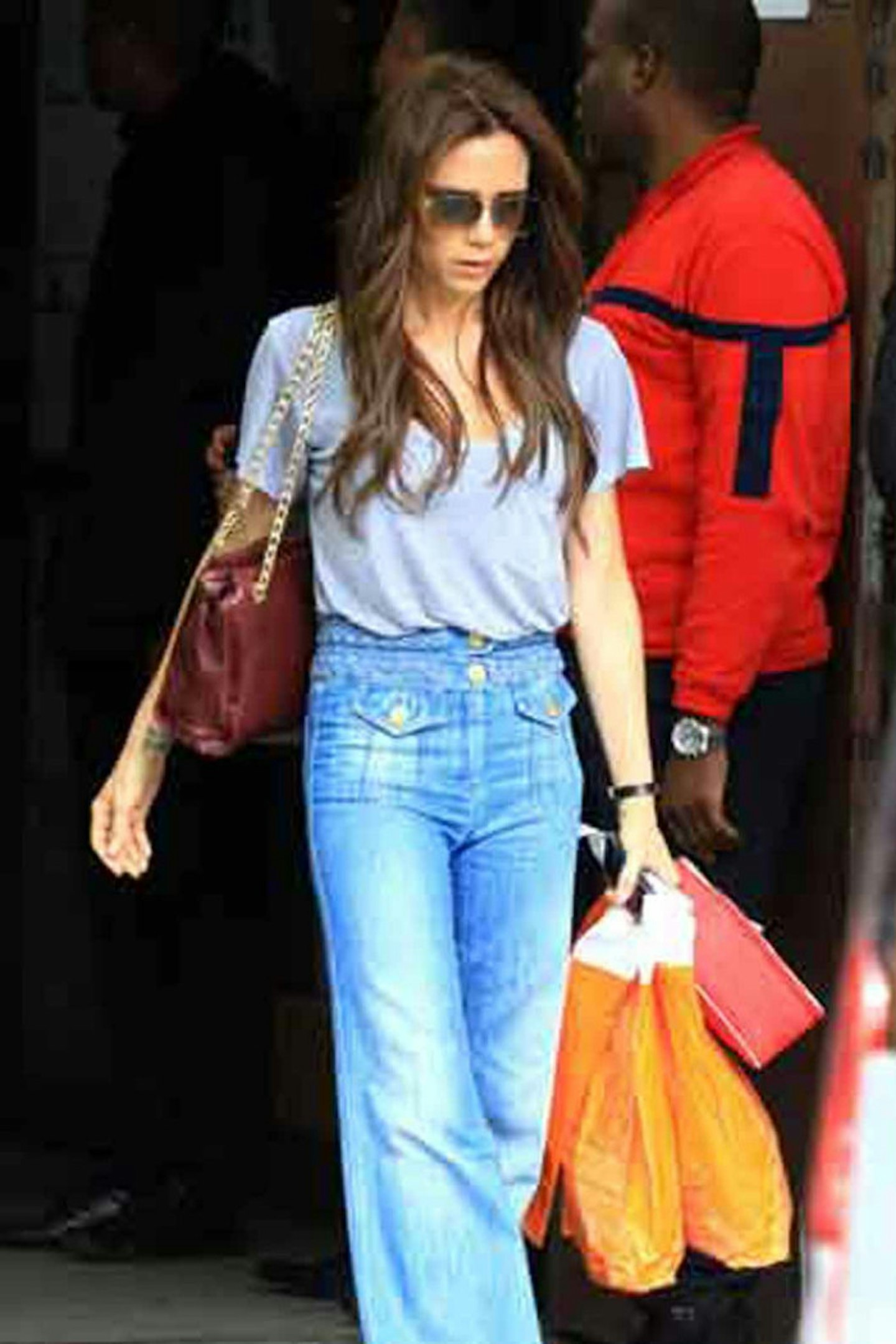 14 of 58
Victoria Beckham style chloe paris high waisted jeans
Victoria Beckham in Chloe in Paris - May 2013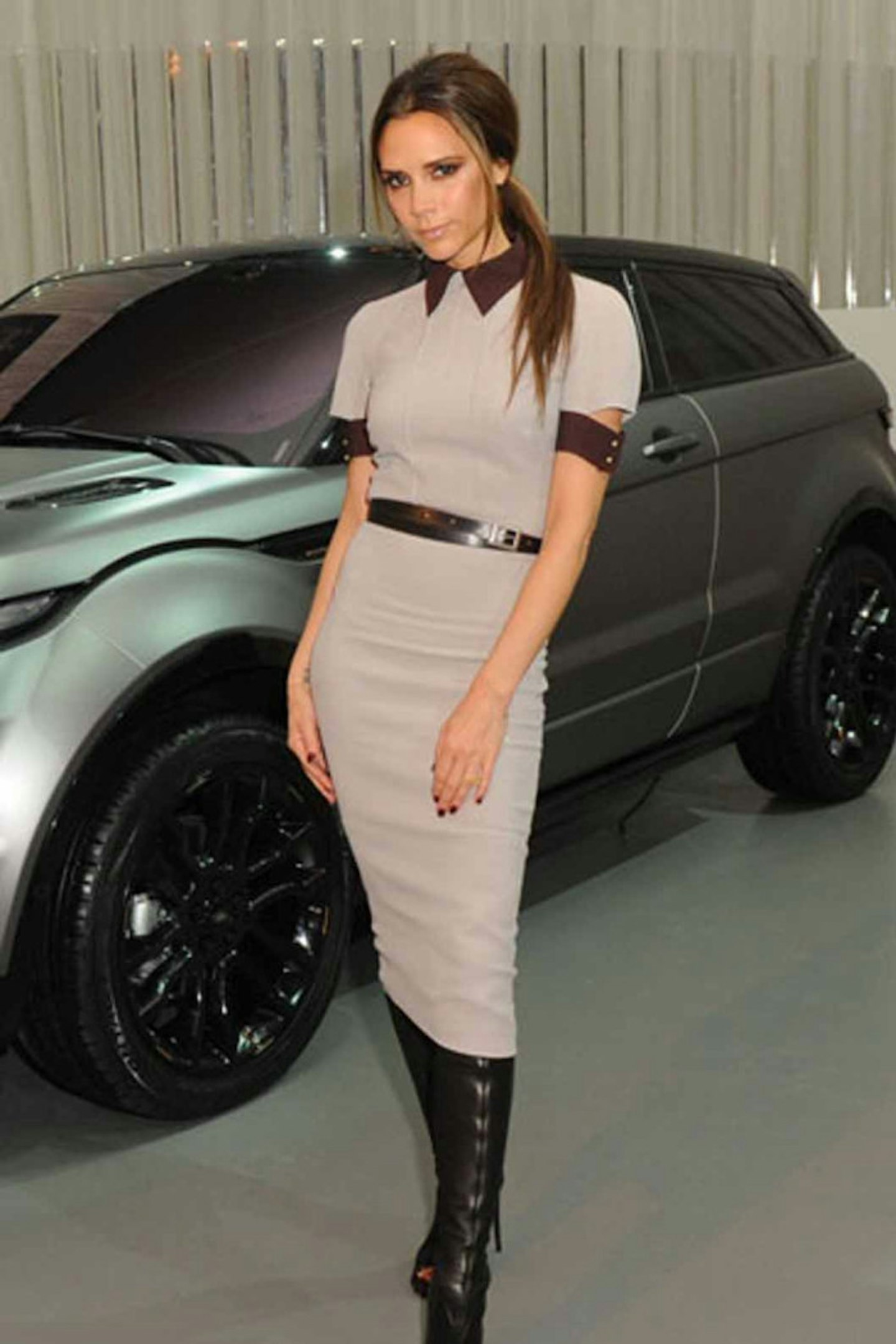 15 of 58
Victoria Beckham style collared dress black boots china
Victoria Beckham at the Land Rover launch in Beijing, China - 22 Apr 2012
16 of 58
Victoria Beckham style collared dress cfda fashion
© Getty Victoria Beckham in Victoria Beckham at CFDA Fashion Fund Event - 23 October 2013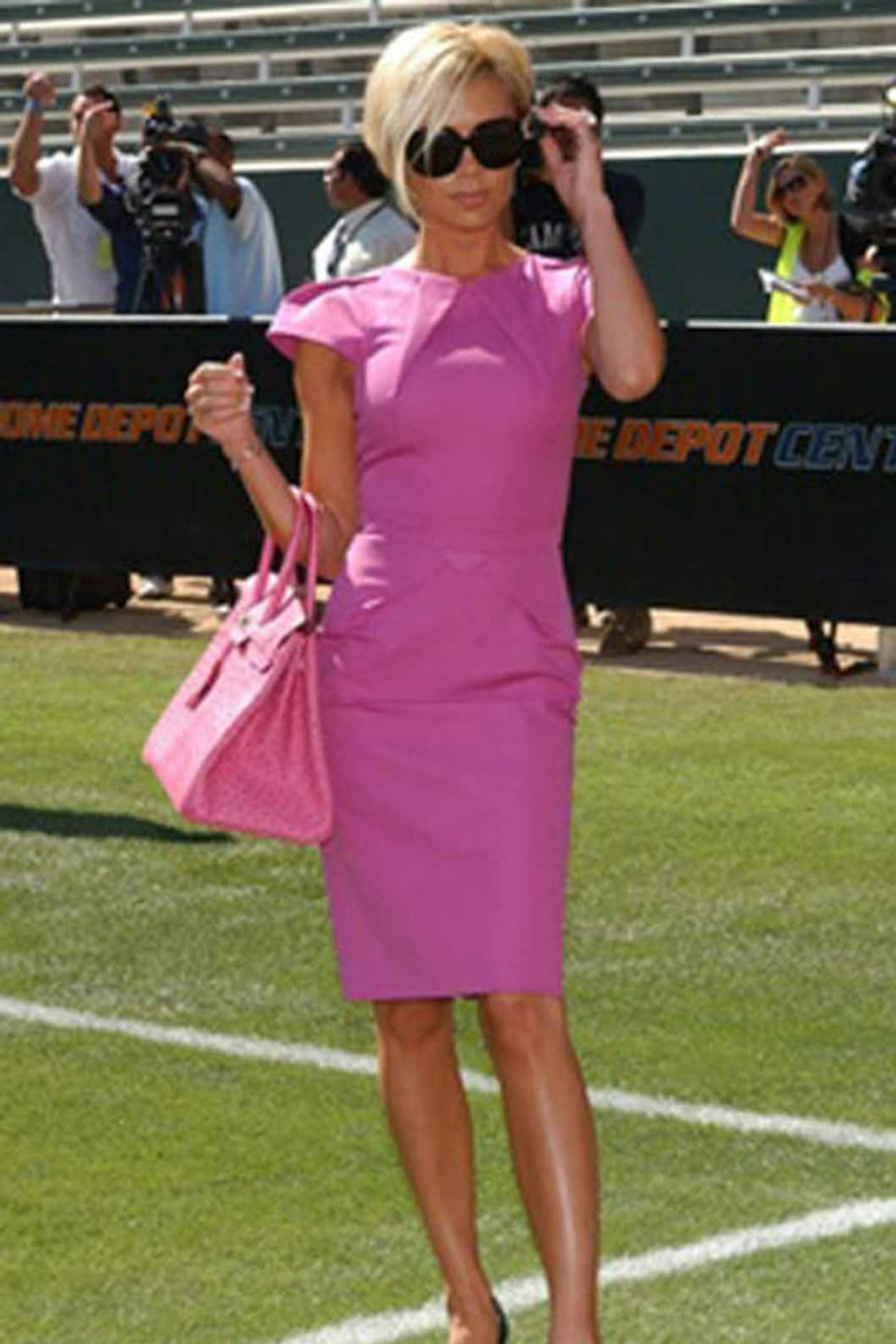 17 of 58
Victoria Beckham style david la galaxy soccer team pink
Victoria Beckham at David Beckham's Official Signing with LA Galaxy Soccer Team, Los Angeles - July 2007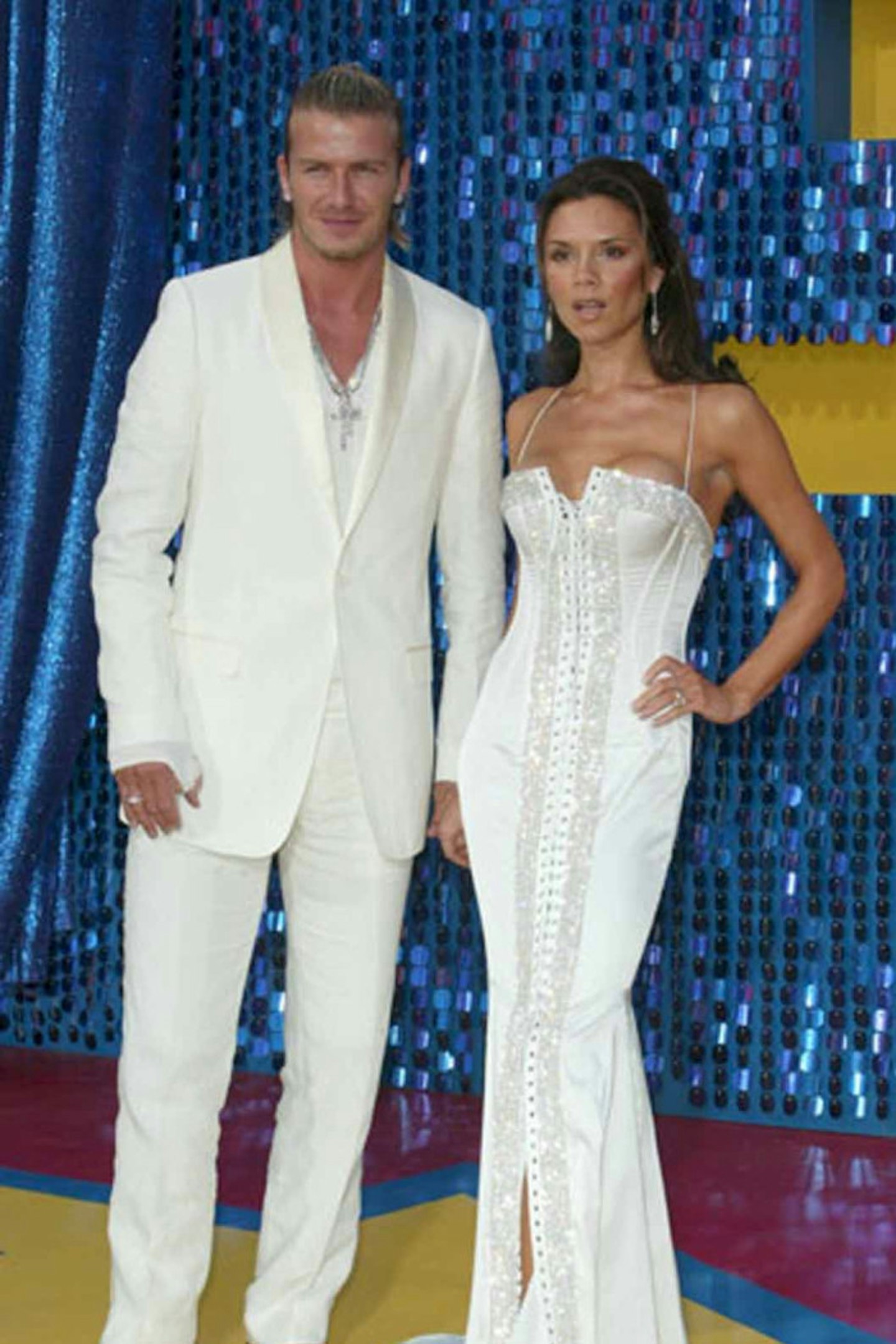 18 of 58
Victoria Beckham style david mtv movie awards 2003 white dress
Victoria Beckham at the MTV Movie Awards - May 2003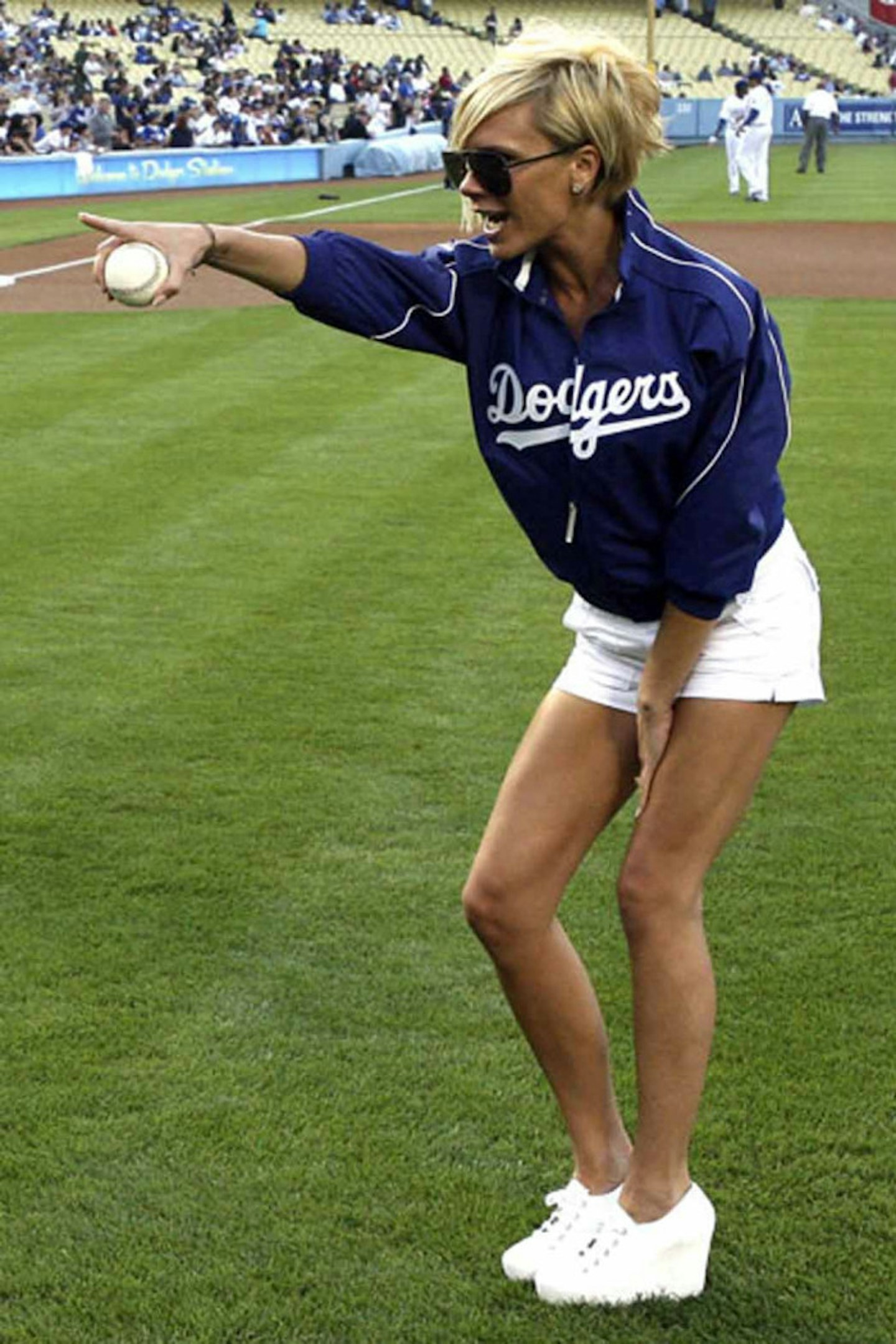 19 of 58
Victoria Beckham style dodgers
Victoria Beckham at Dodger stadium - June 2007
20 of 58
Victoria Beckham style dress harpers bazaar
© Getty Victoria Beckham in Victoria Beckham at Harper's Bazaar Women of the Year Awards - 5 November 2013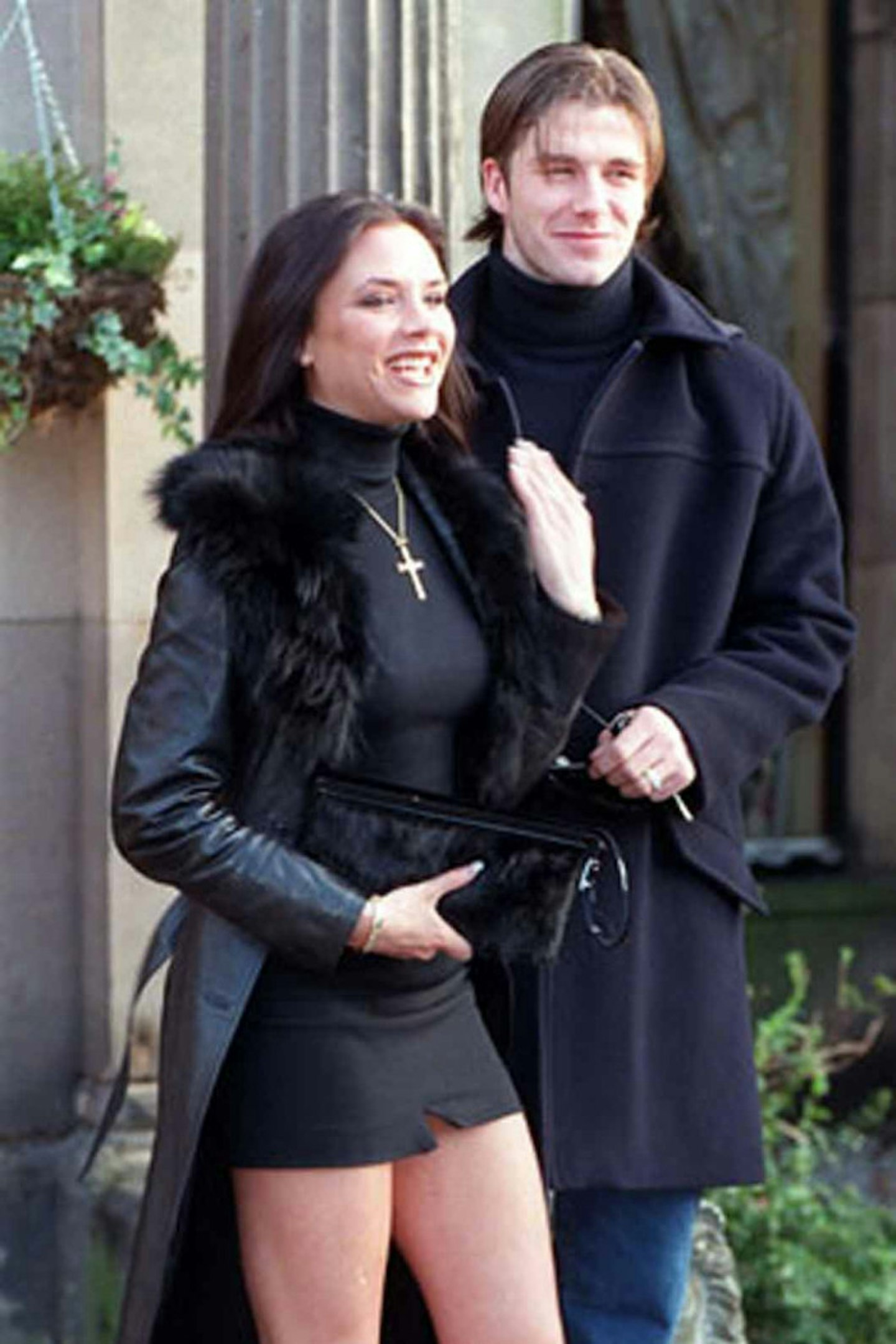 21 of 58
Victoria Beckham style engagement 1999
Victoria and David Beckham announce engagement - January 1998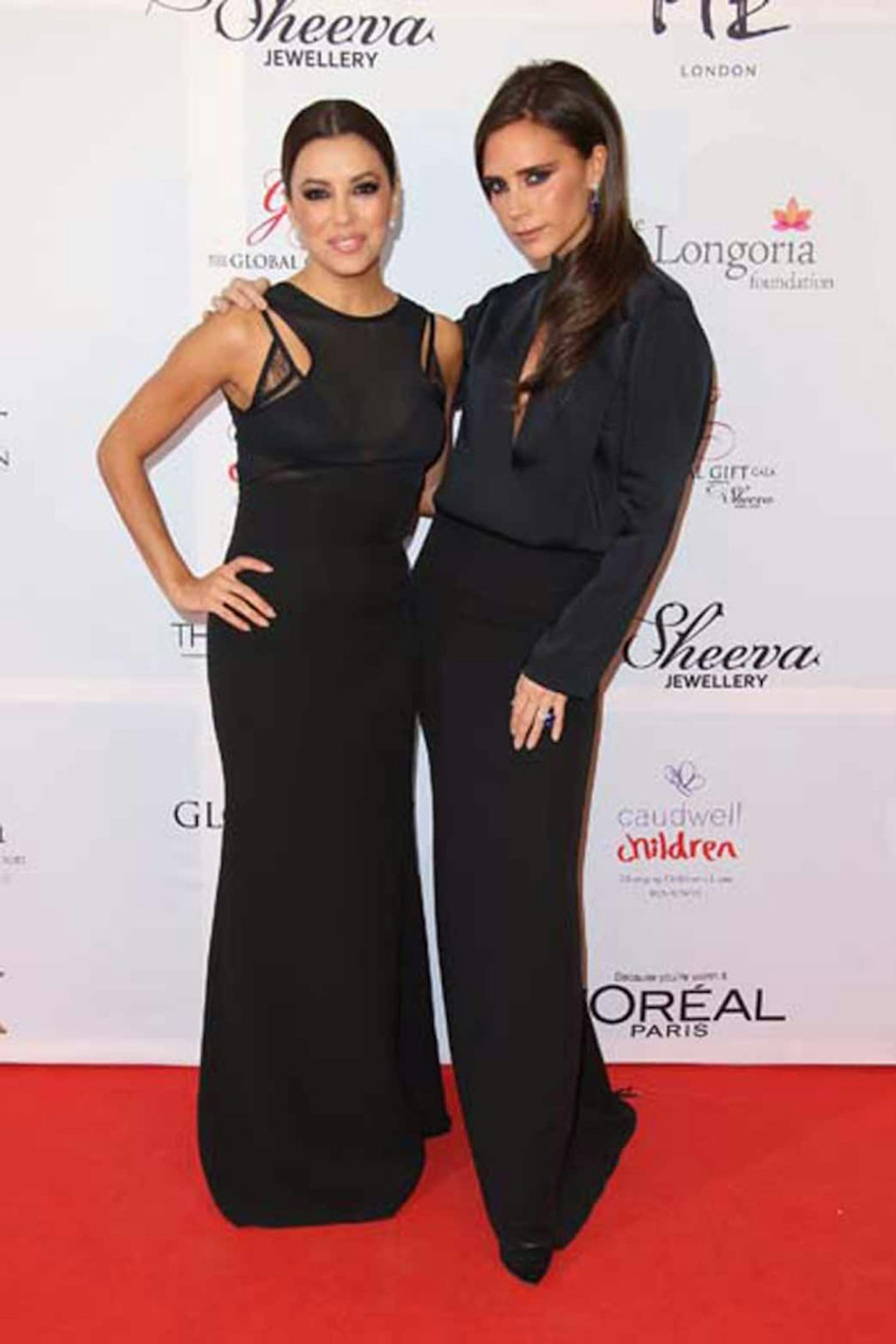 22 of 58
Victoria Beckham style eva longoria london
Victoria Beckham and Eva Longoria at The Global Gift Gala at ME Hotel, London - 19 November 2013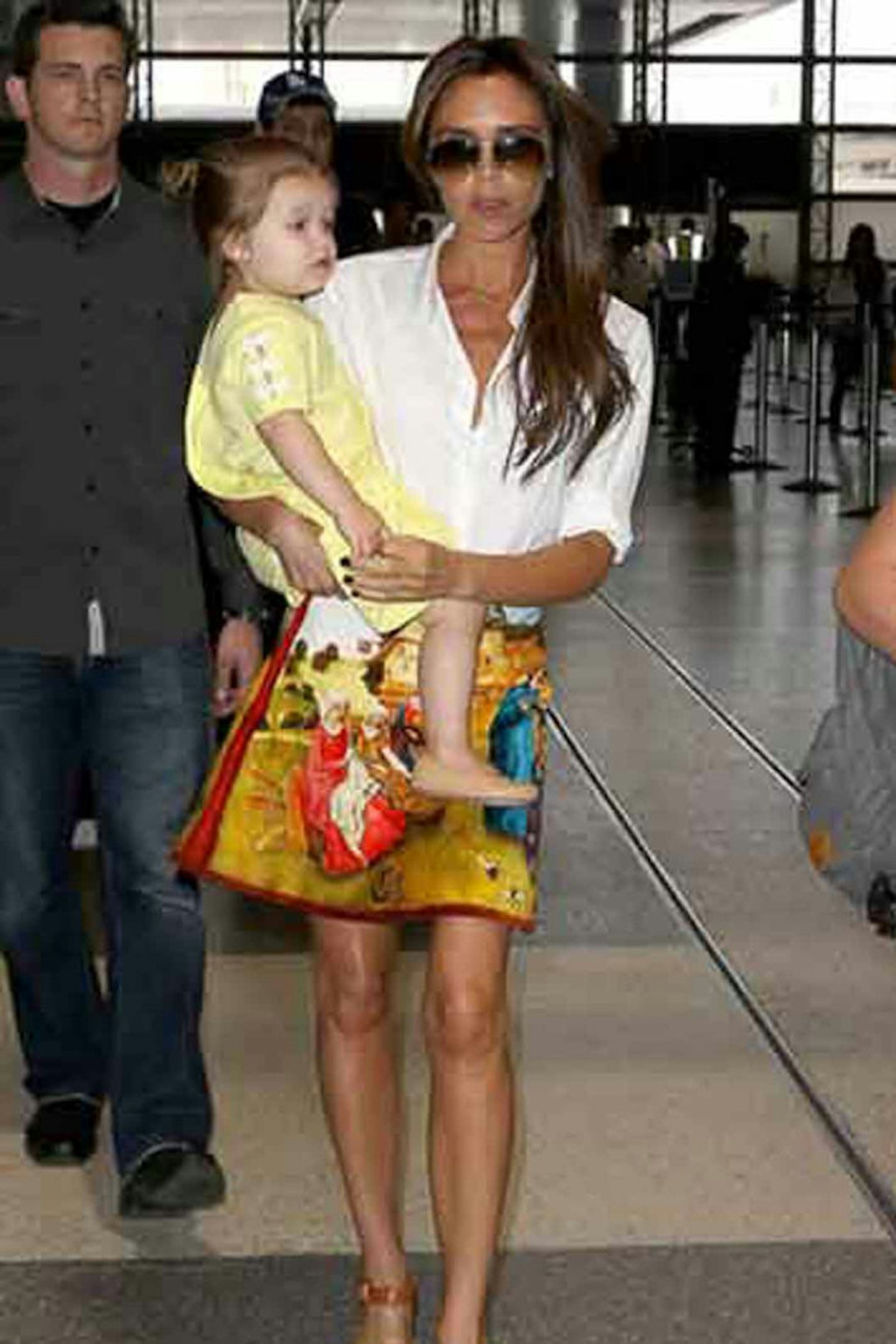 23 of 58
Victoria Beckham style harper carven lax airport
Victoria Beckham in Carven at LAX Airport - June 2013
24 of 58
Victoria Beckham style harper red boots new york
Victoria Beckham out and about in New York - February 2013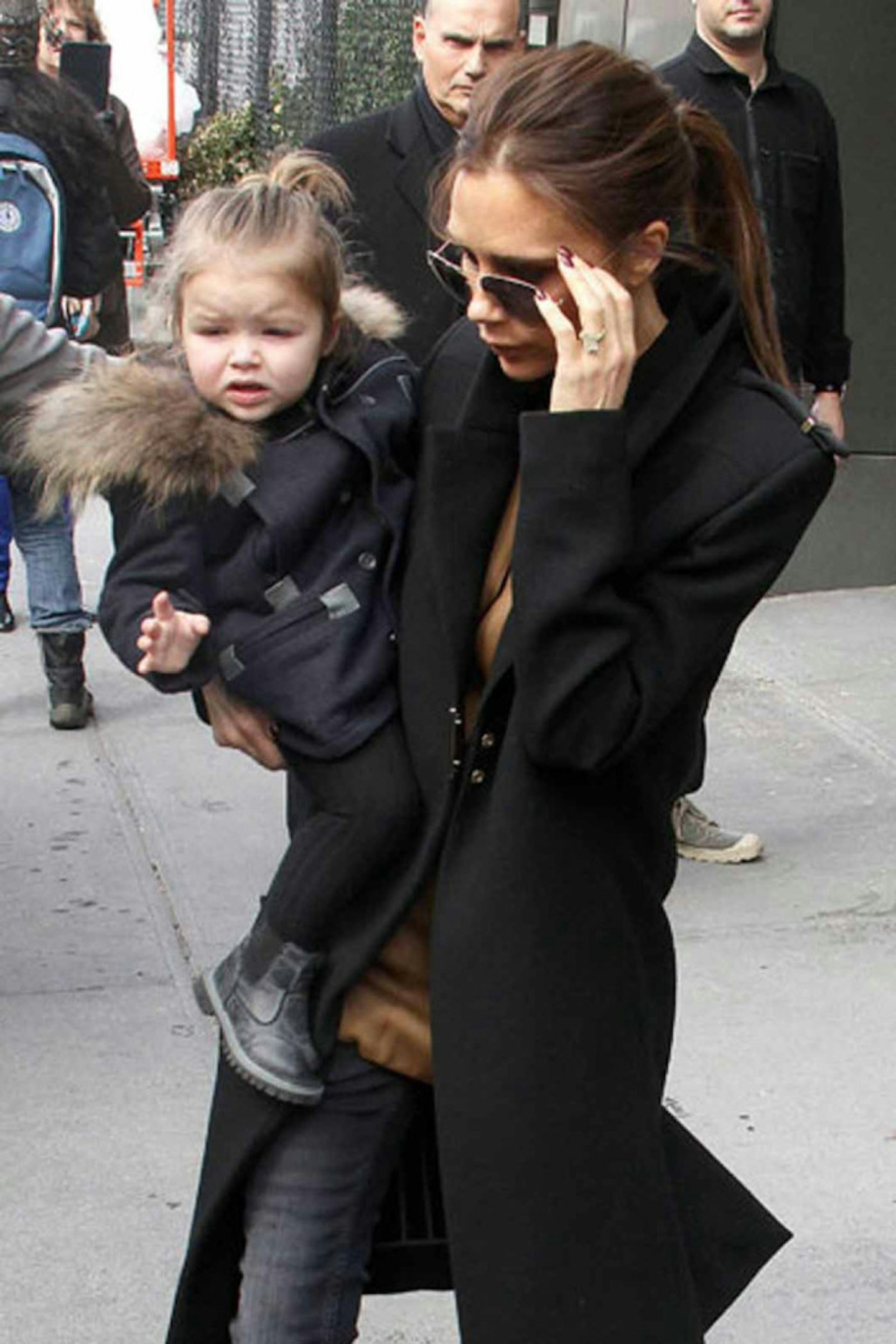 25 of 58
Victoria Beckham style harper seven new york black coat
Victoria Beckham out and about, New York - February 2013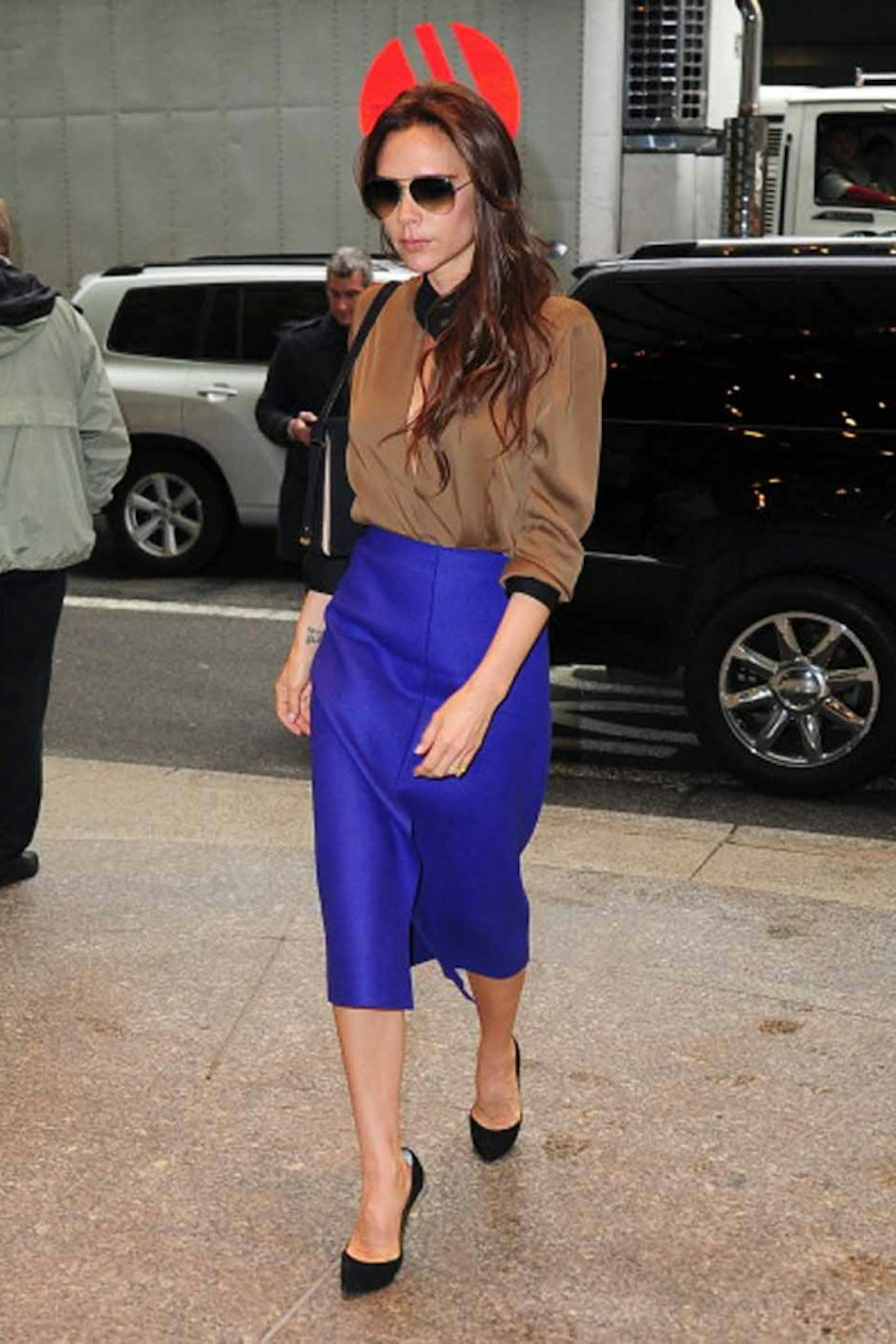 26 of 58
Victoria Beckham style hotel blue pencil skirt
Victoria Beckham at her hotel - May 9, 2013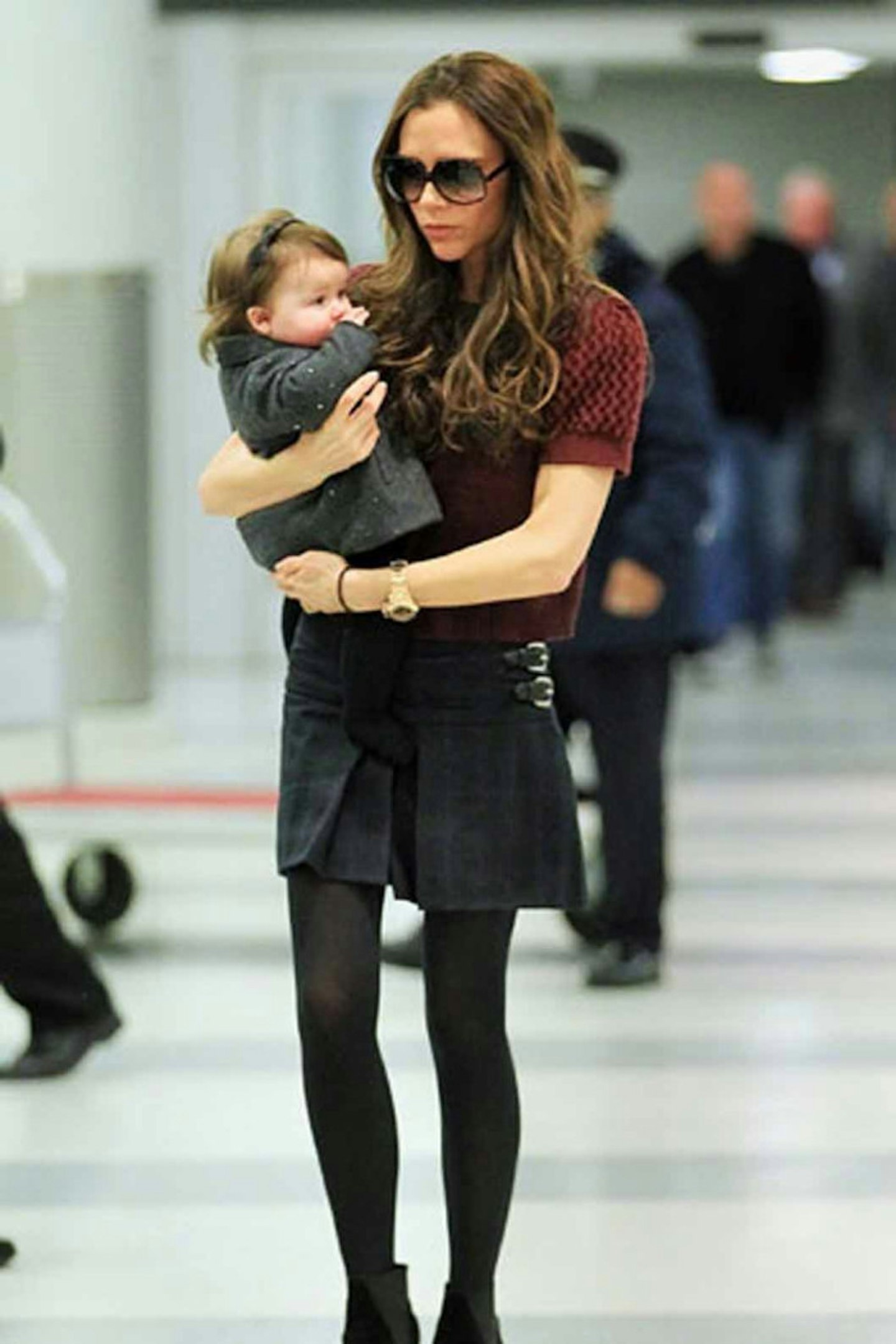 27 of 58
Victoria Beckham style jfk airport harper seven
Victoria Beckham at JFK International Airport - February 2012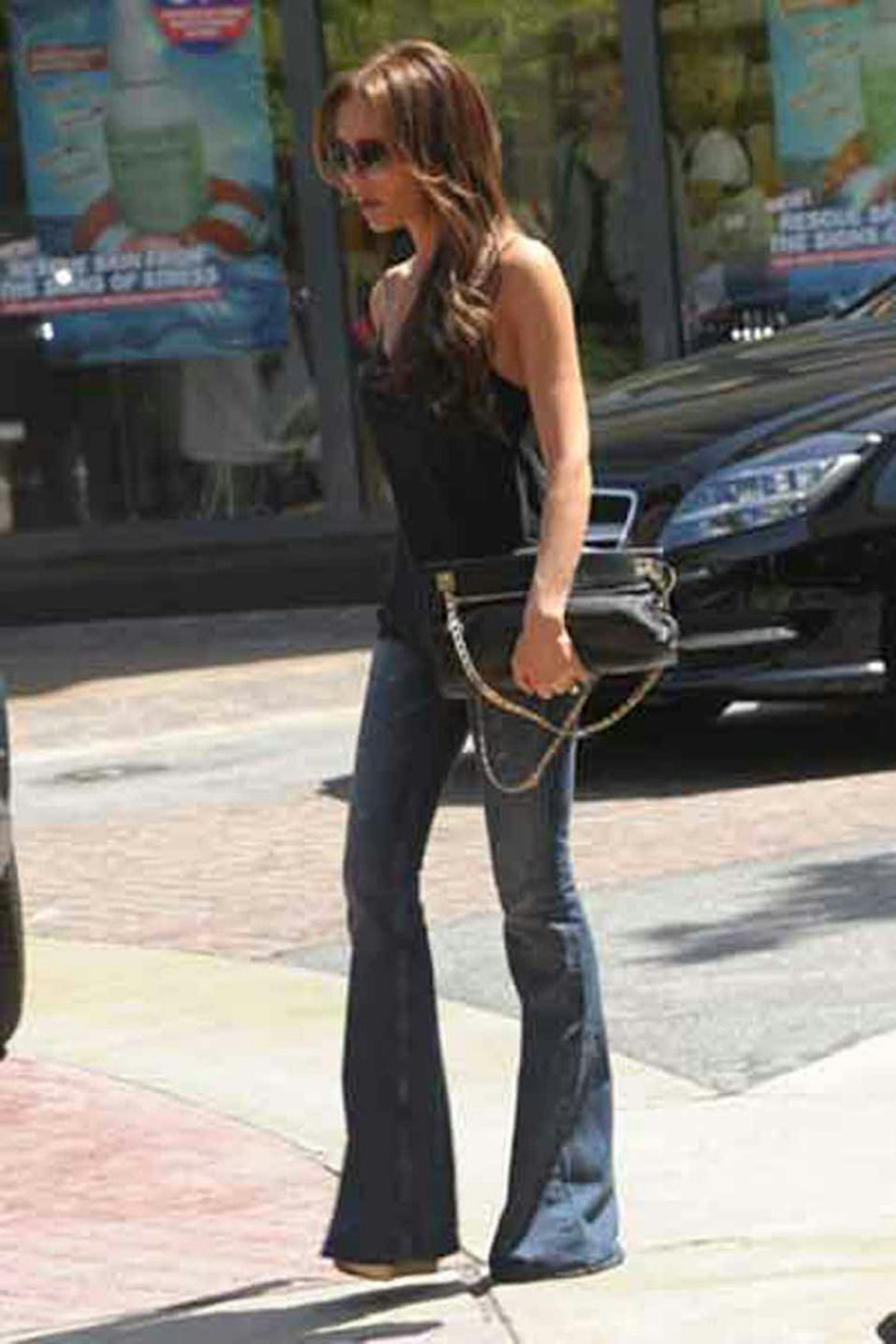 28 of 58
Victoria Beckham style la flared jeans
Victoria Beckham out and about in LA - May 2013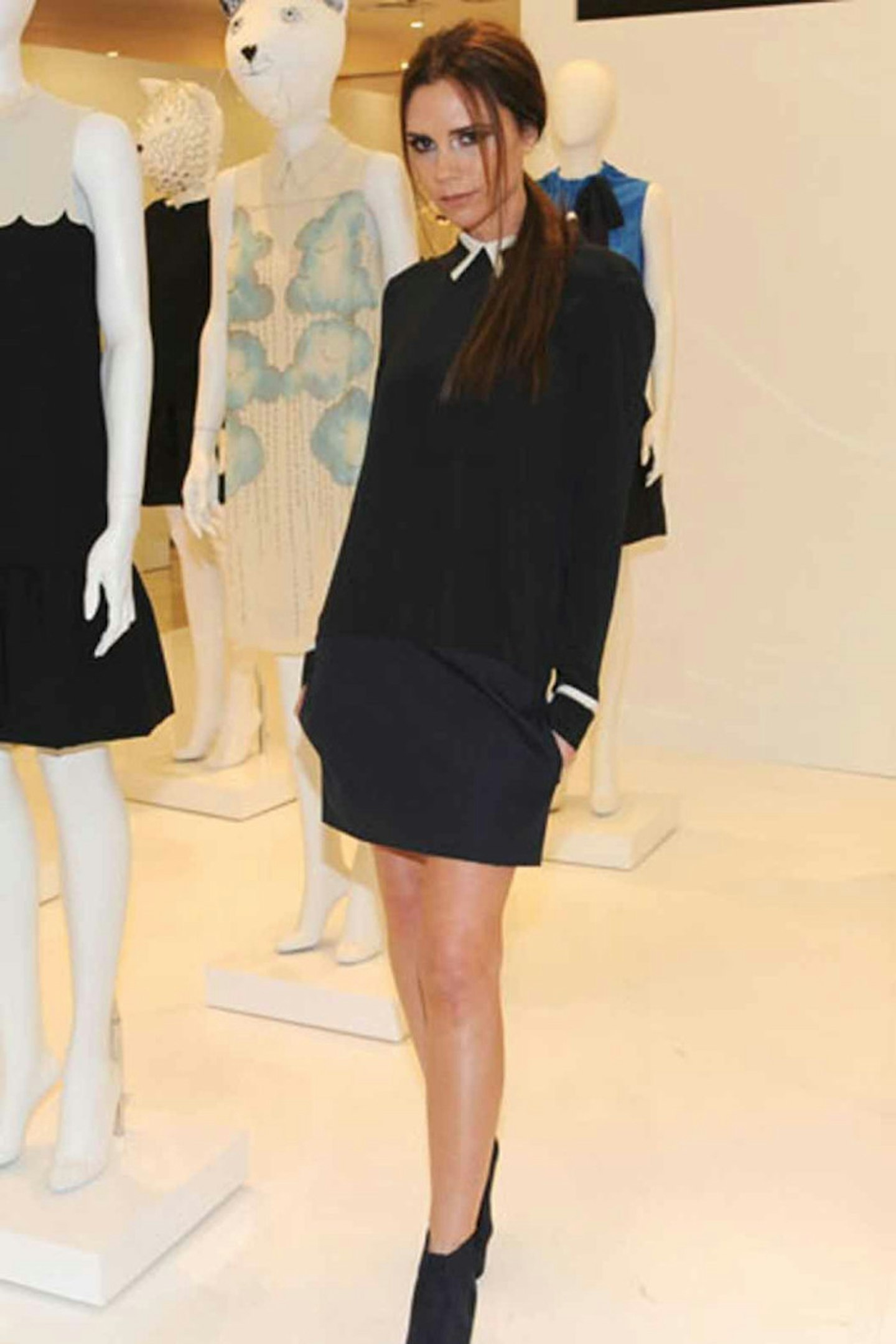 29 of 58
Victoria Beckham style launch harvey nichols london black dress
Victoria Beckham at the 'Victoria, Victoria Beckham' launch at Harvey Nichols in London - Feb 2012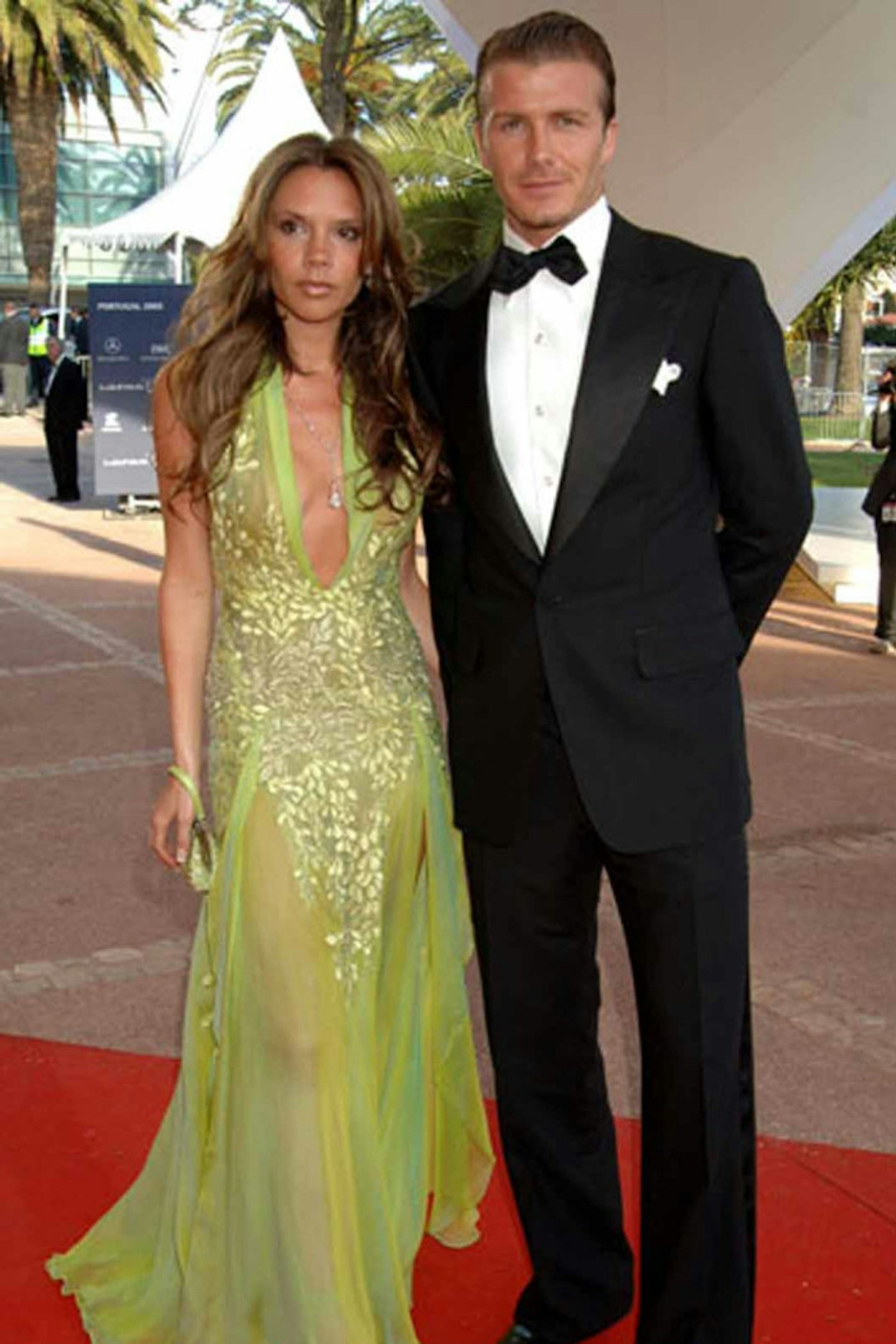 30 of 58
Victoria Beckham style laureus world sports 2005
Victoria Beckham at the Laureus World Sports Awards - May 2005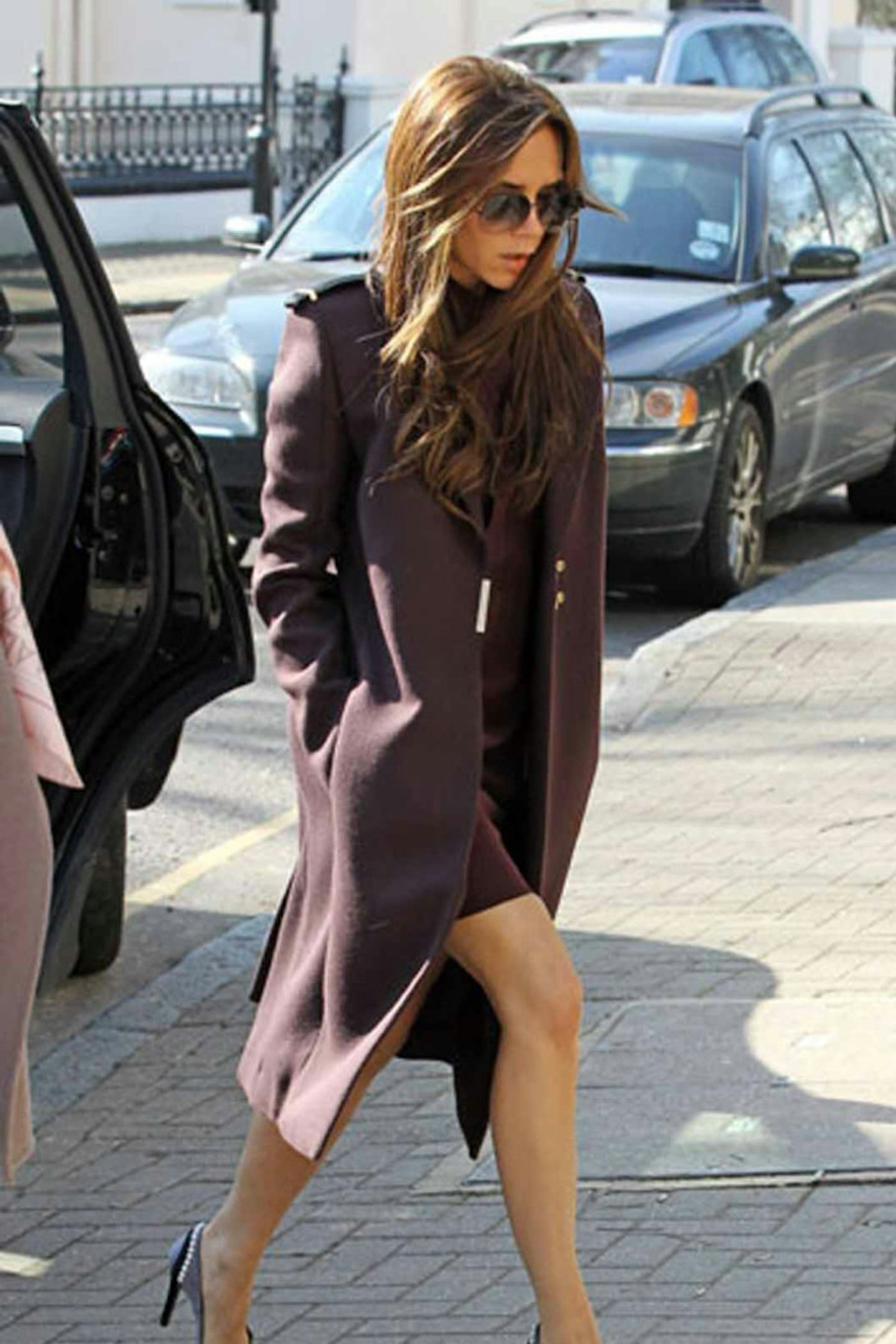 31 of 58
Victoria Beckham style london coat
Victoria Beckham out and about, London - March 2013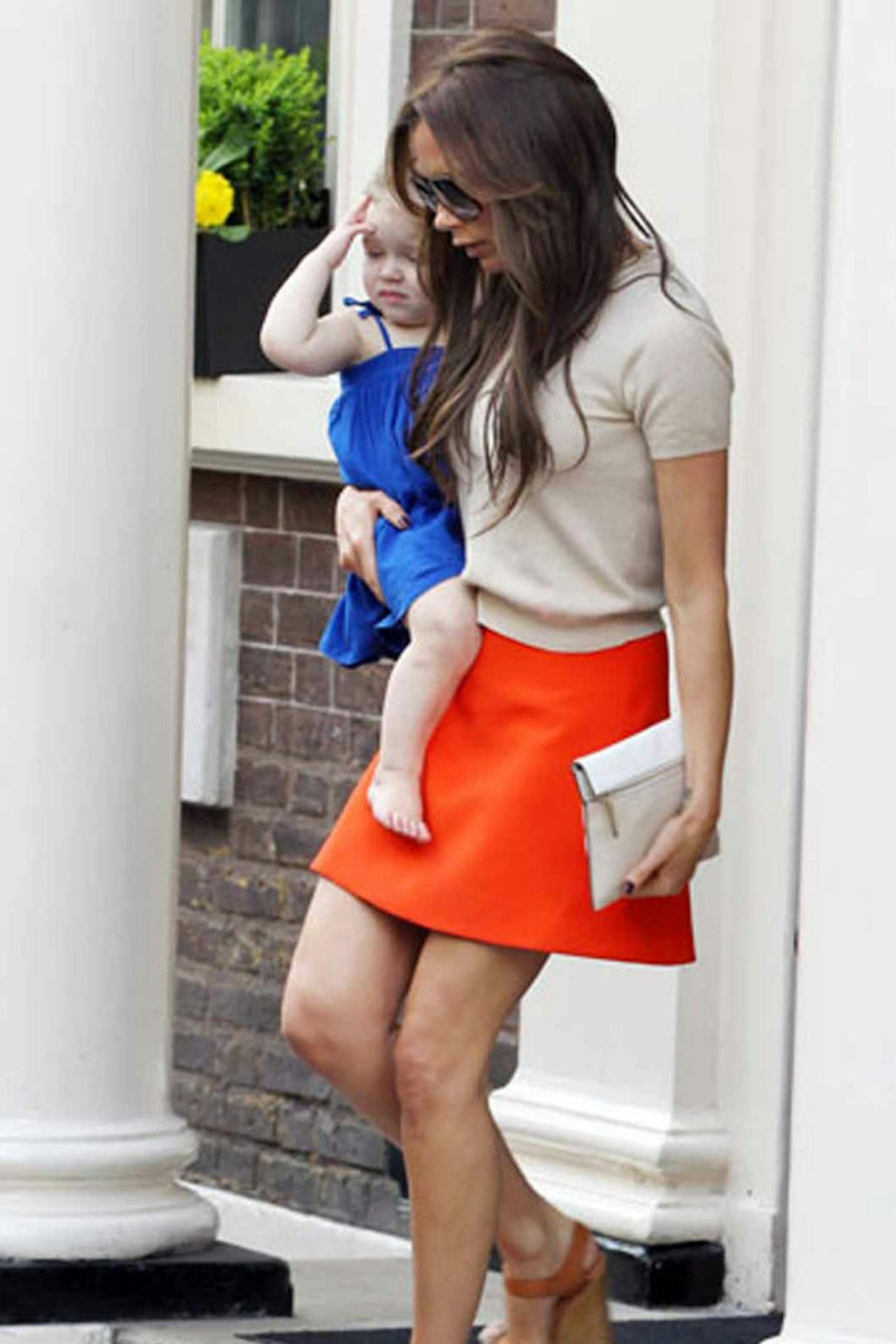 32 of 58
Victoria Beckham style london harper
Victoria Beckham out and about in London, Britain - April 2013
33 of 58
Victoria Beckham style los angeles airport trench dress
Victoria Beckham at Los Angeles airport - June 2012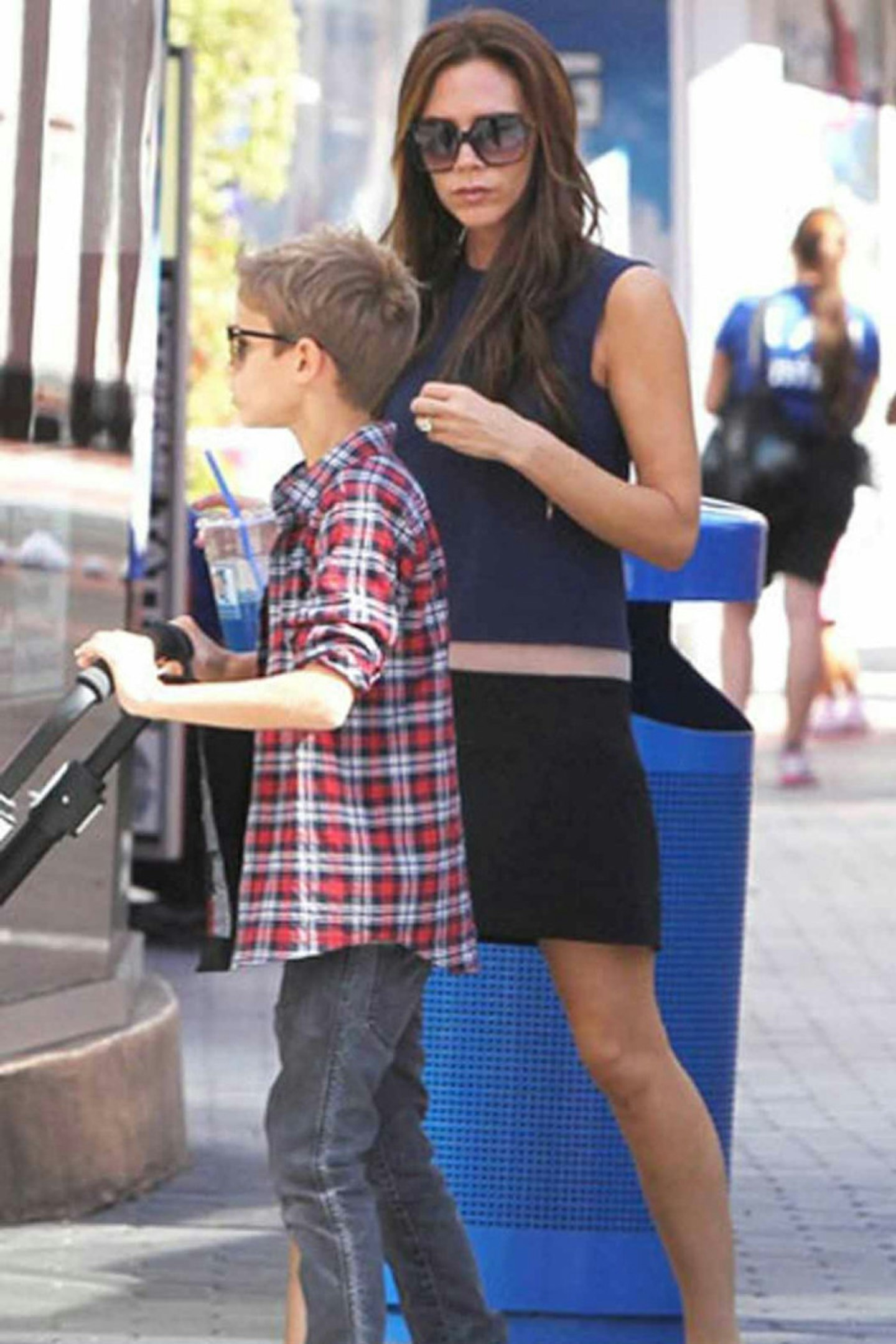 34 of 58
Victoria Beckham style los angeles dress
Victoria Beckham out and about in Los Angeles - November 2012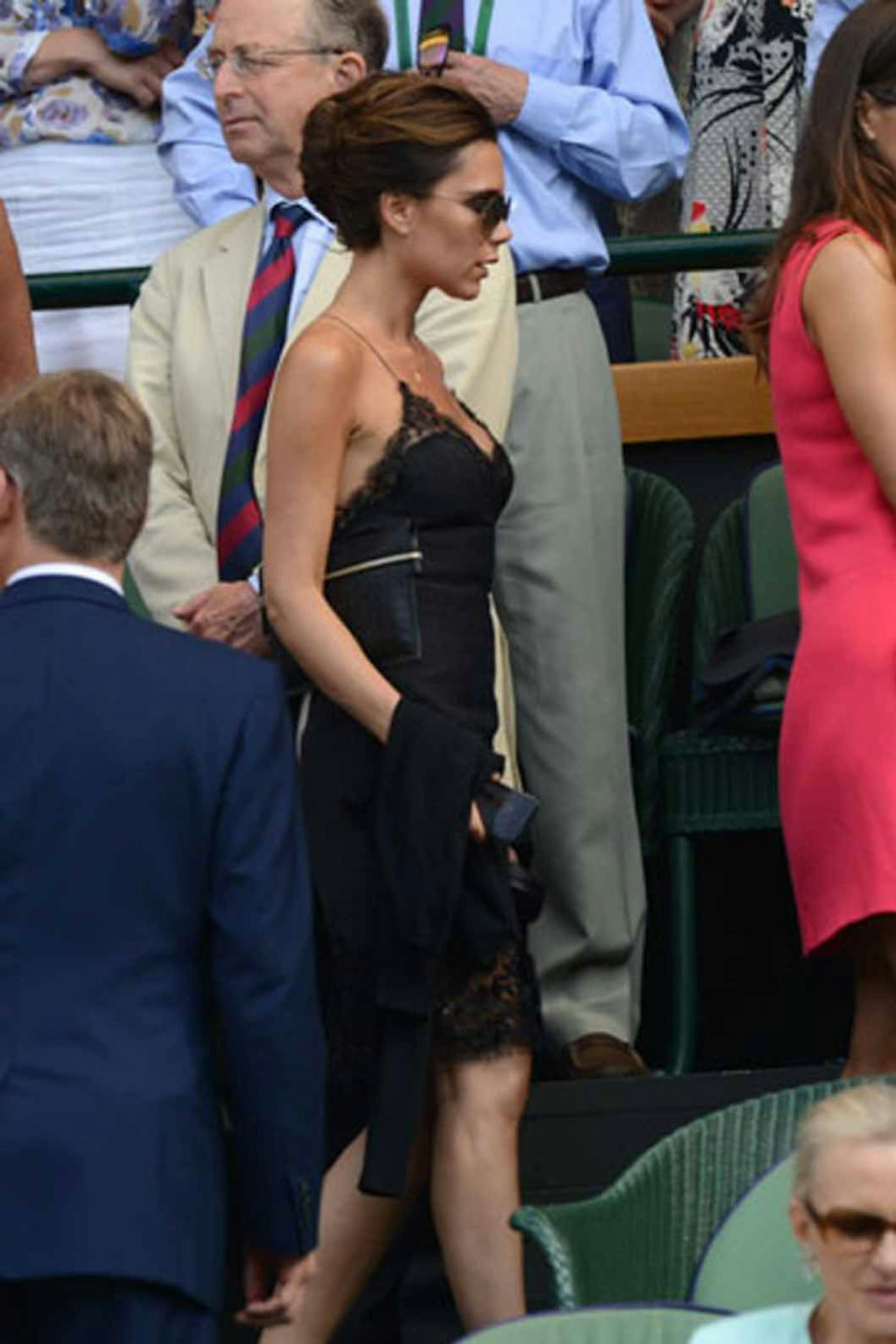 35 of 58
Victoria Beckham style louis vuitton wimbledon final dress
Victoria Beckham in Louis Vuitton at Wimbledon Final - 7 July 2013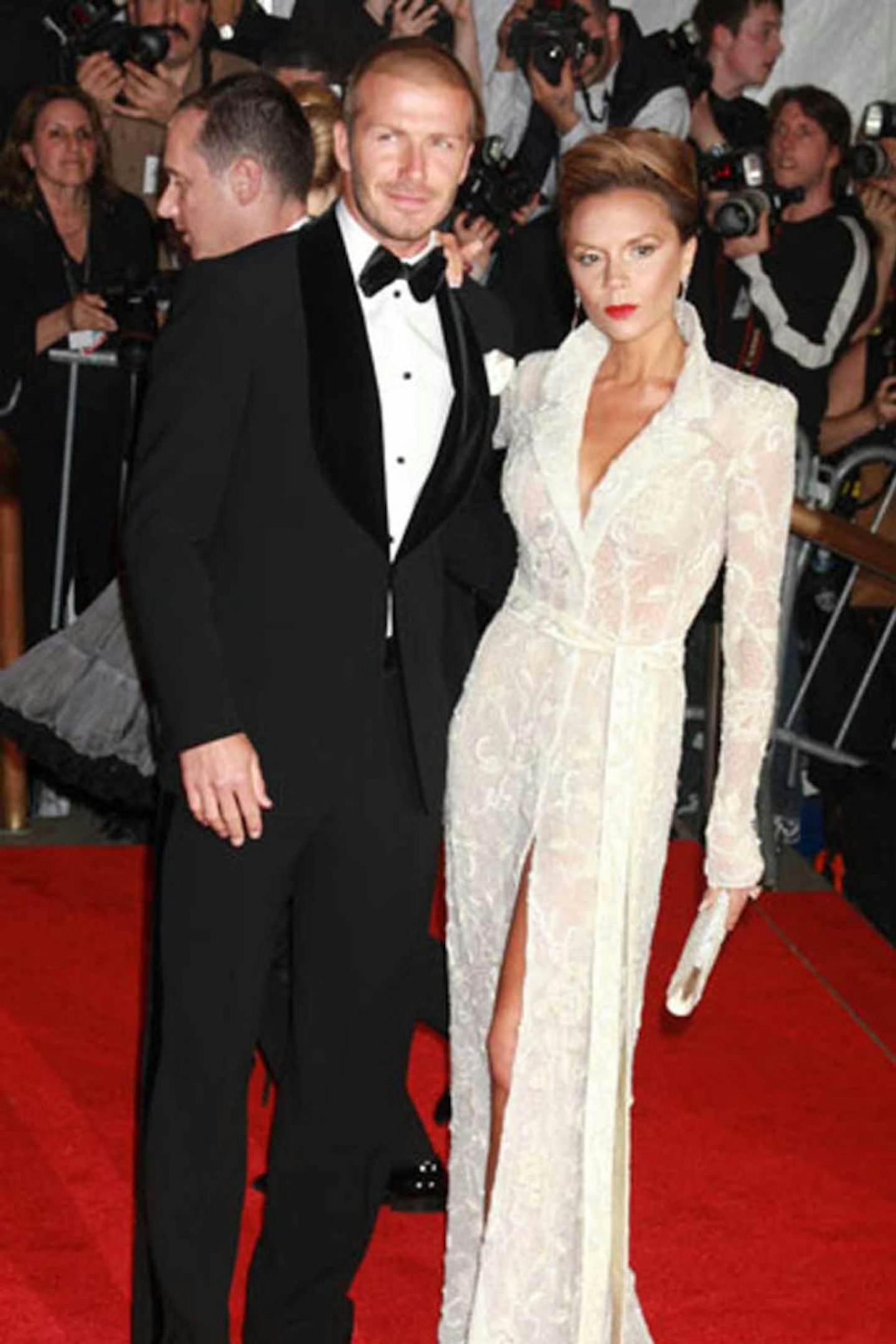 36 of 58
Victoria Beckham style met gala lace dress
Victoria Beckham at Met Gala - May 2008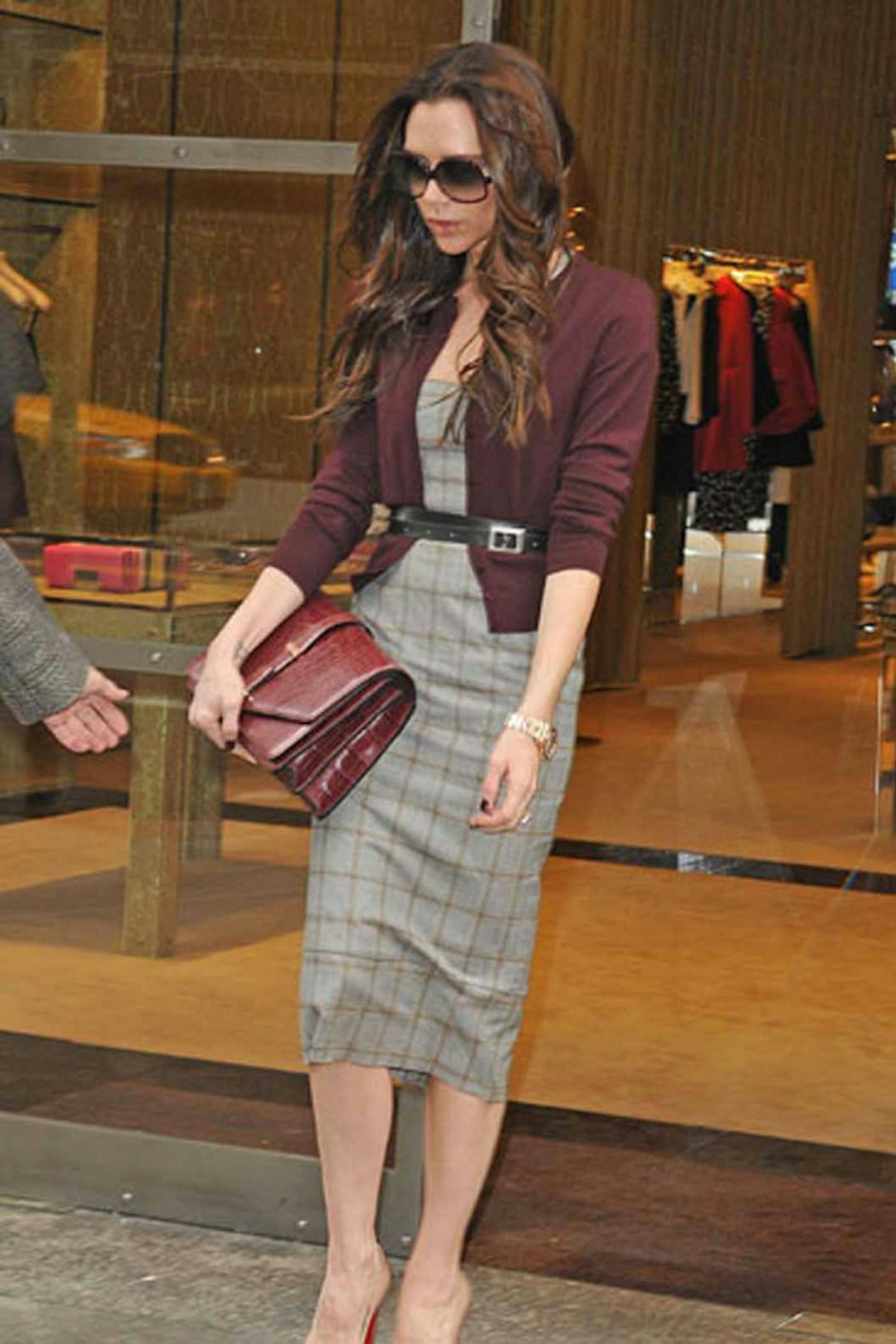 37 of 58
Victoria Beckham style new york dress belted cardigan
Victoria Beckham out and about in New York - Feb 2012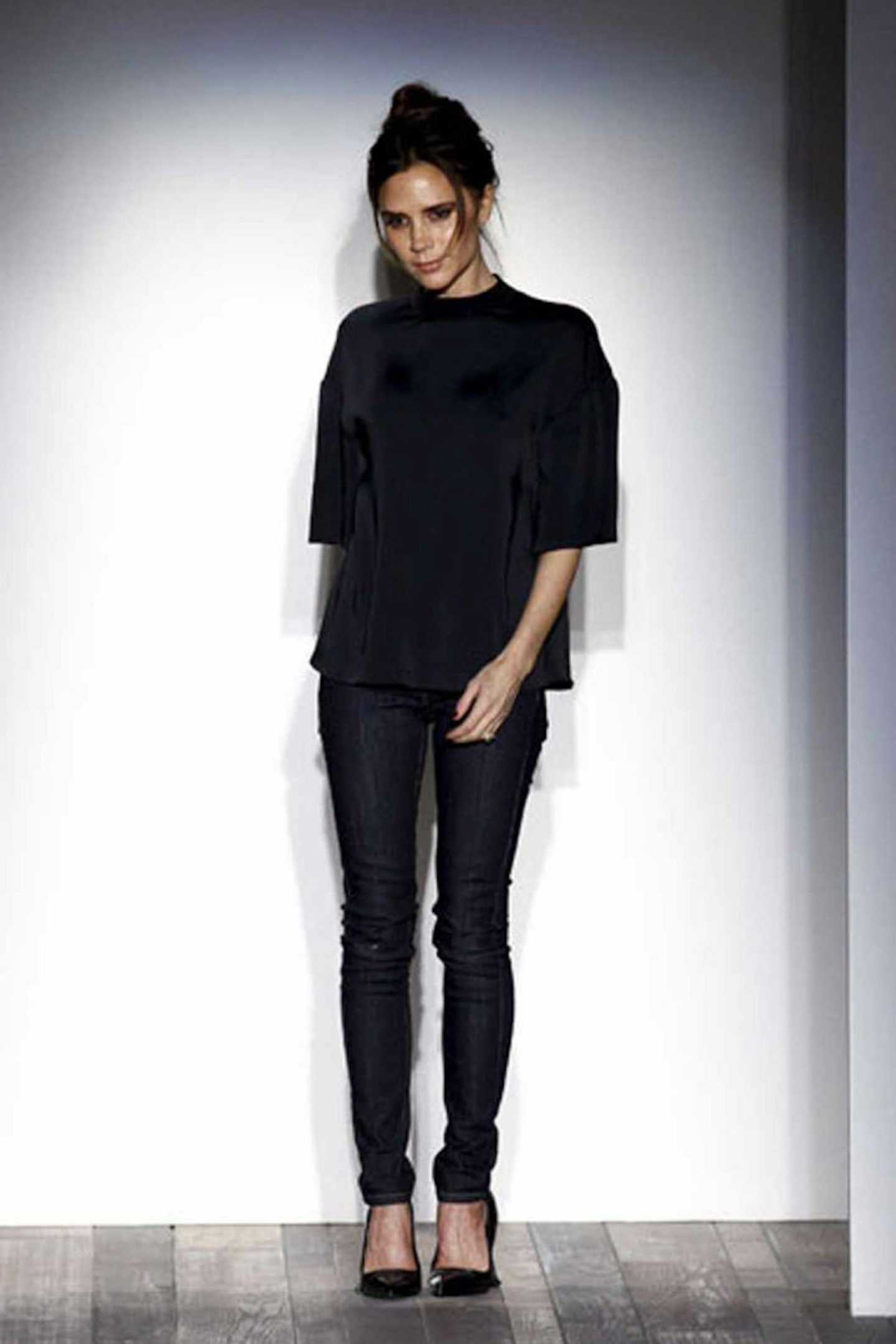 38 of 58
Victoria Beckham style new york fashion skinny jeans autumn 2013
Victoria Beckham at her Autumn 2013 show at New York Fashion Week - February 2013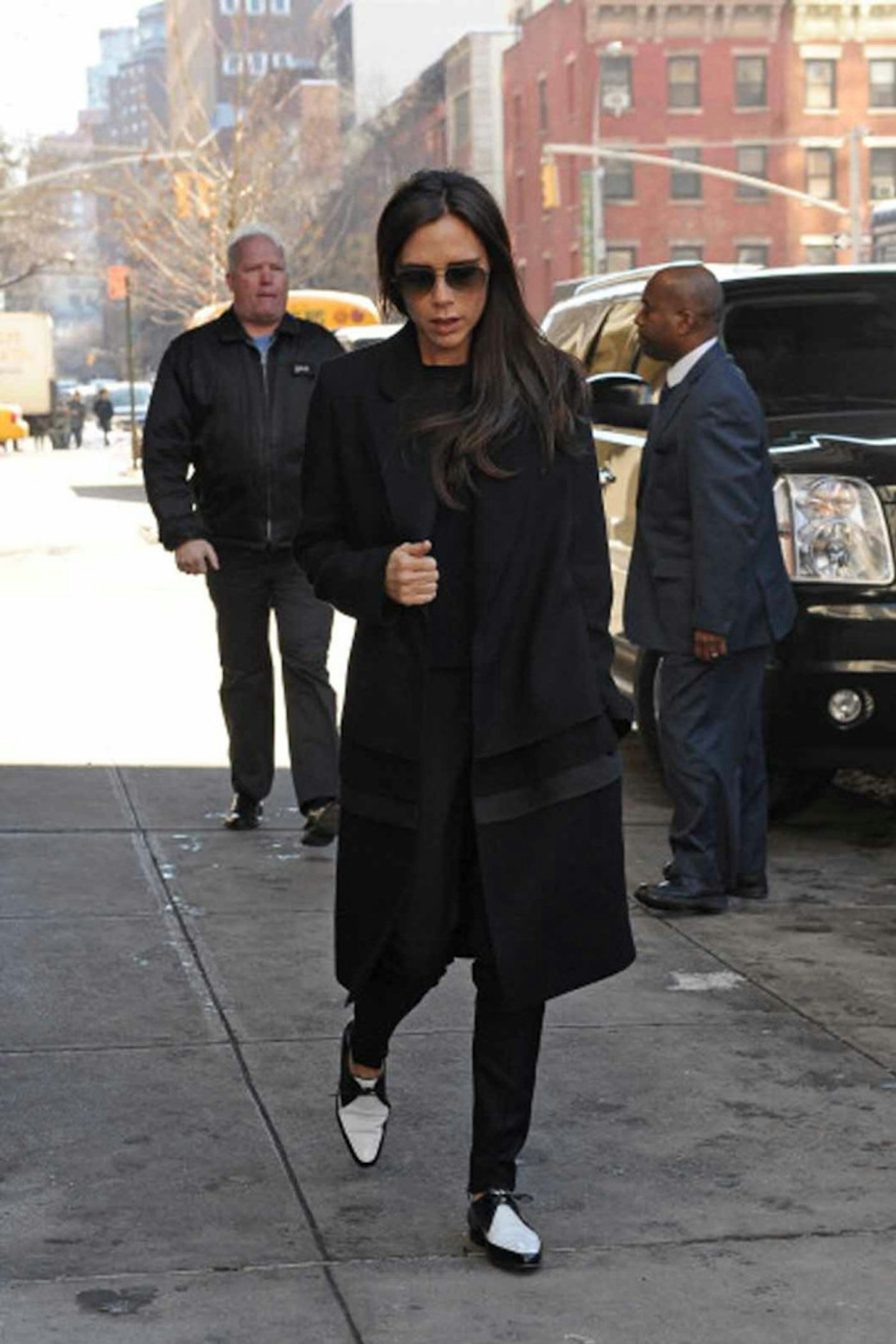 39 of 58
Victoria Beckham style new york fashion week 2014 black blazer
© Getty Victoria Beckham at New York Fashion Week - February 2014
40 of 58
Victoria Beckham style new york fashion week 2014
Victoria Beckham at New York Fashion Week - February 2014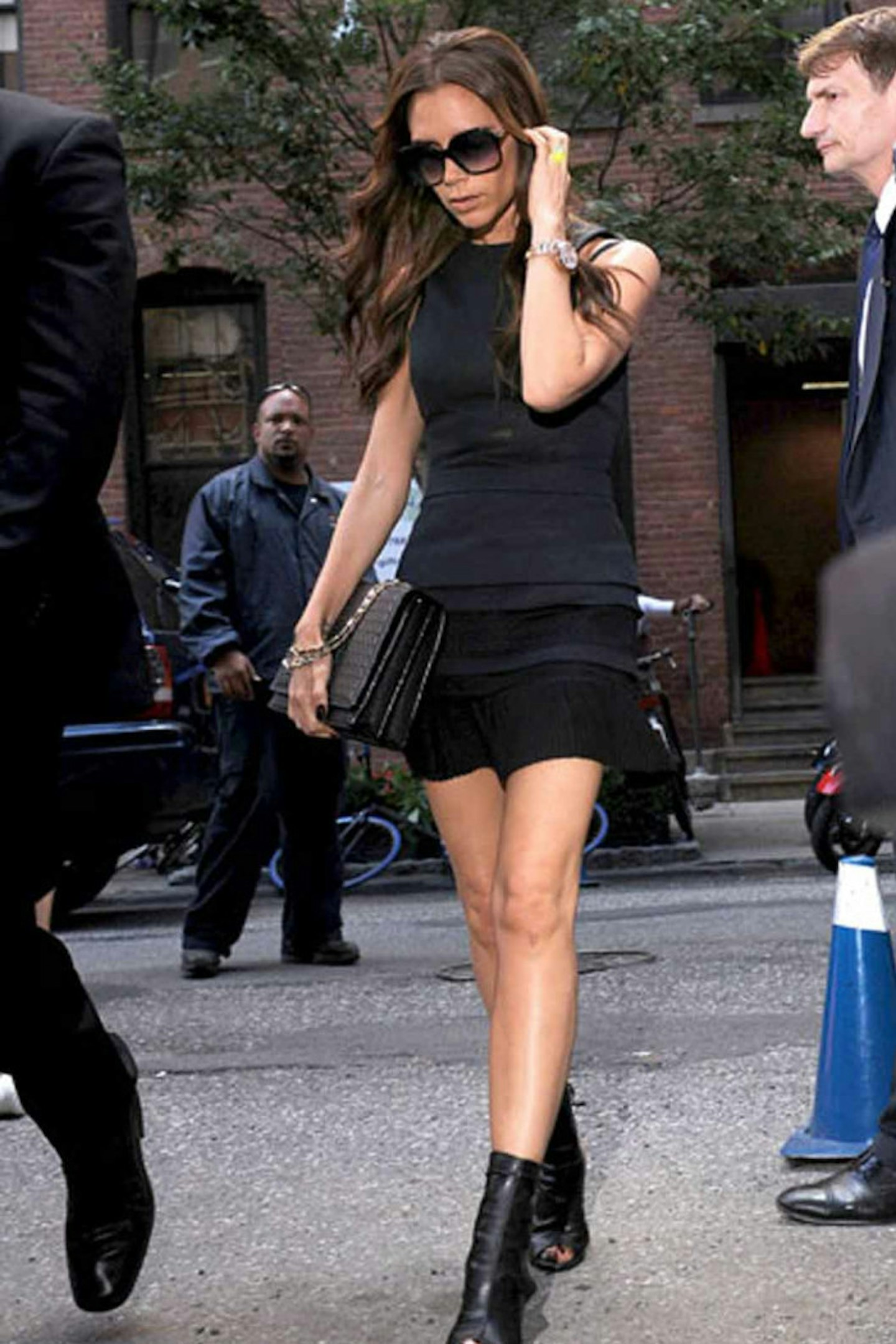 41 of 58
Victoria Beckham style new york open toe boot
Victoria Beckham out and about in New York - 09 Sep 2012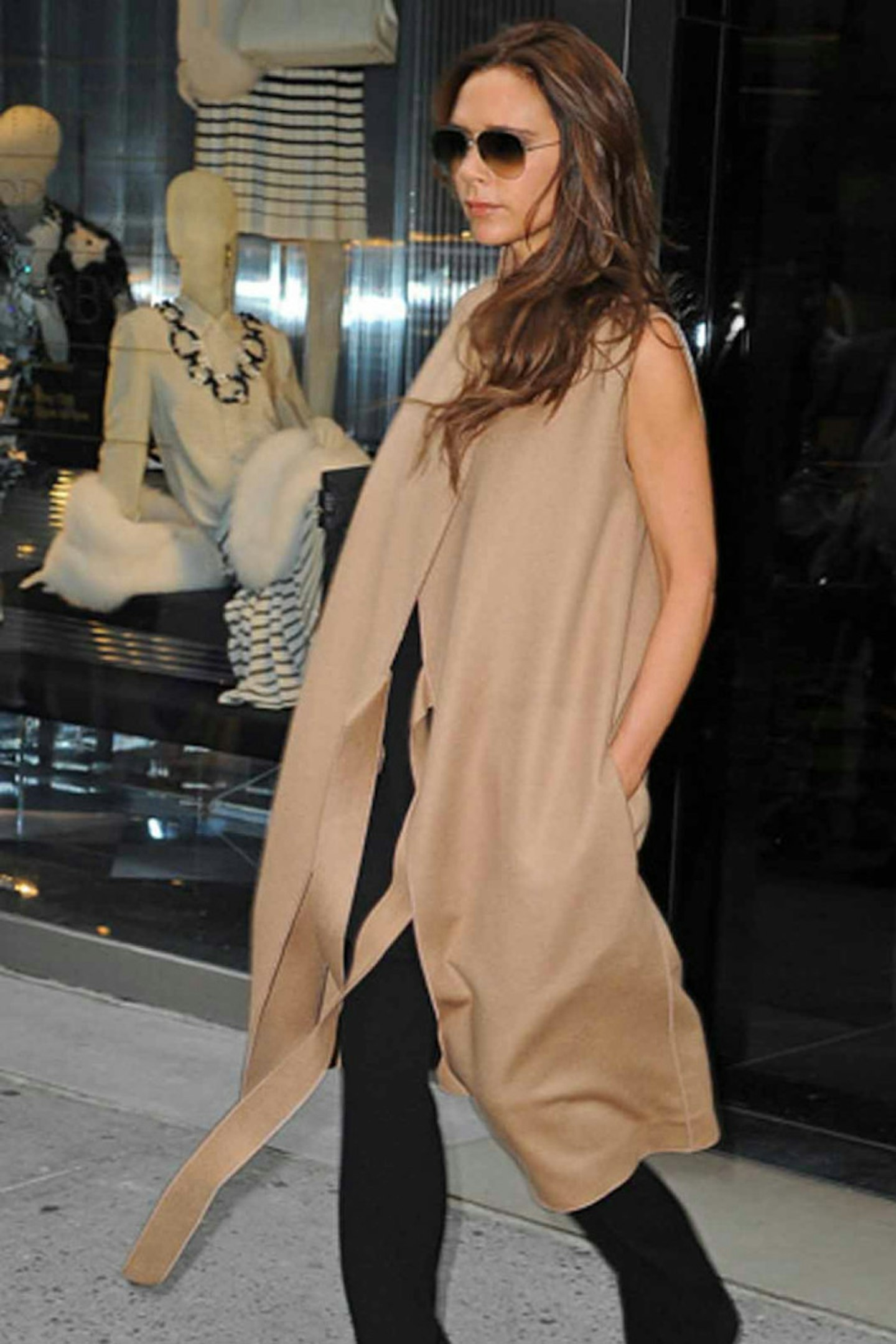 42 of 58
Victoria Beckham style new york waistcoat
Victoria Beckham in Vicotoria Beckham shopping in New York - 13th May 2013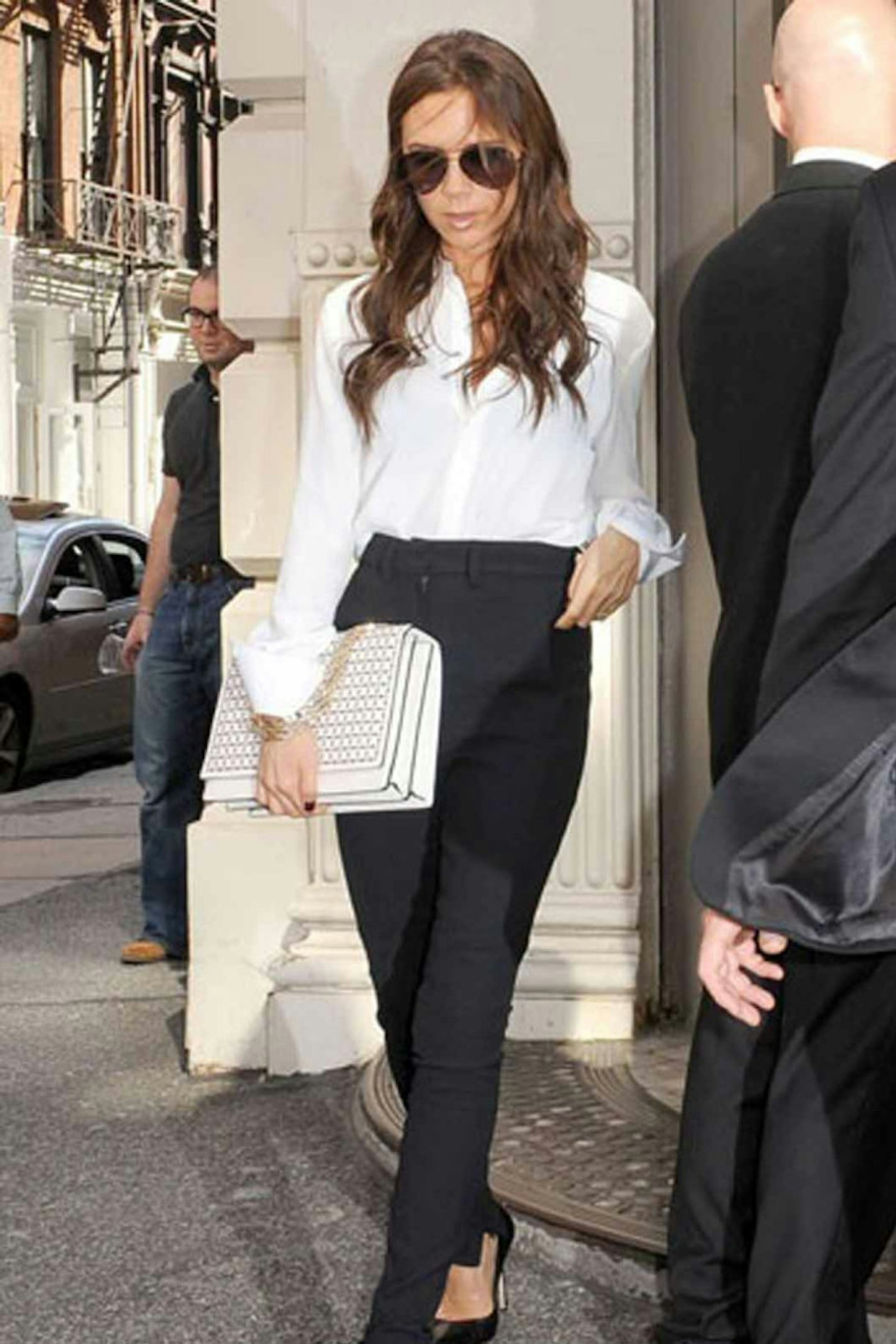 43 of 58
Victoria Beckham style new york white shirt trousers
Victoria Beckham Out and About in New York - September 2012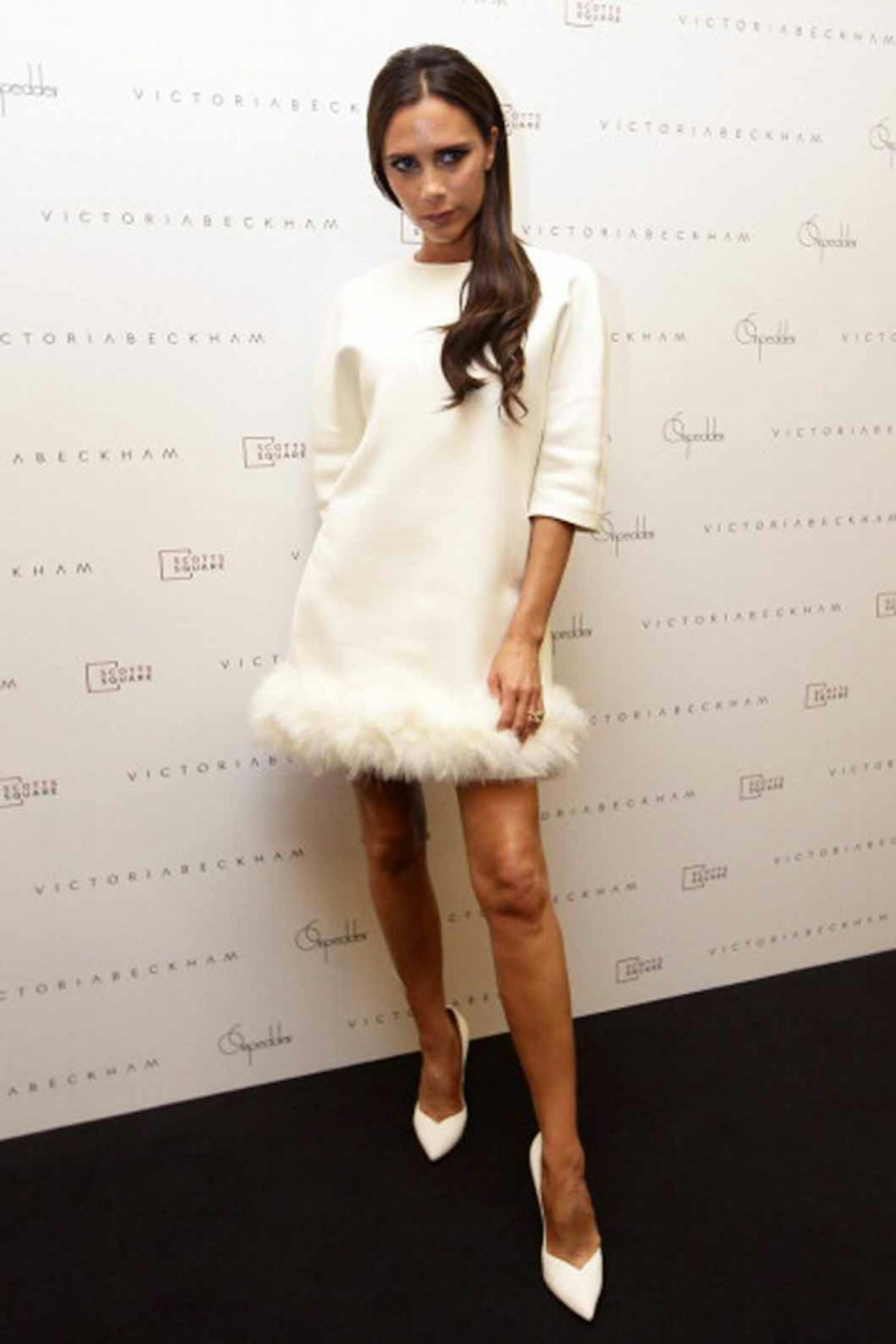 44 of 58
Victoria Beckham style on pedder white fluffy dress
Victoria Beckham at On Pedder - May 12, 2014
45 of 58
Victoria Beckham style oscars grey long dress
Victoria Beckham at Oscars - February 2012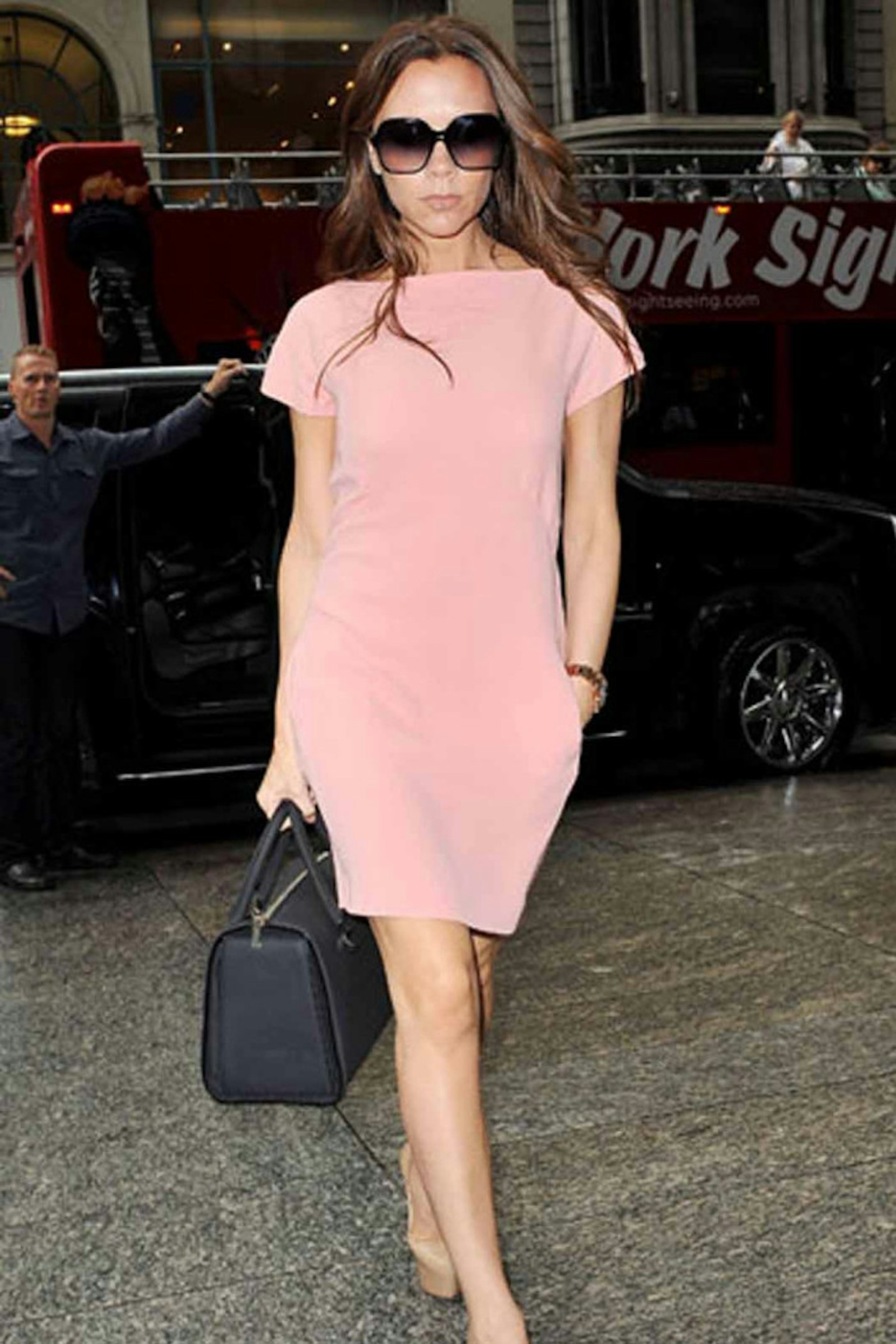 46 of 58
Victoria Beckham style pink dress new york
Victoria Beckham at Nobu Restaurant, New York - September 2011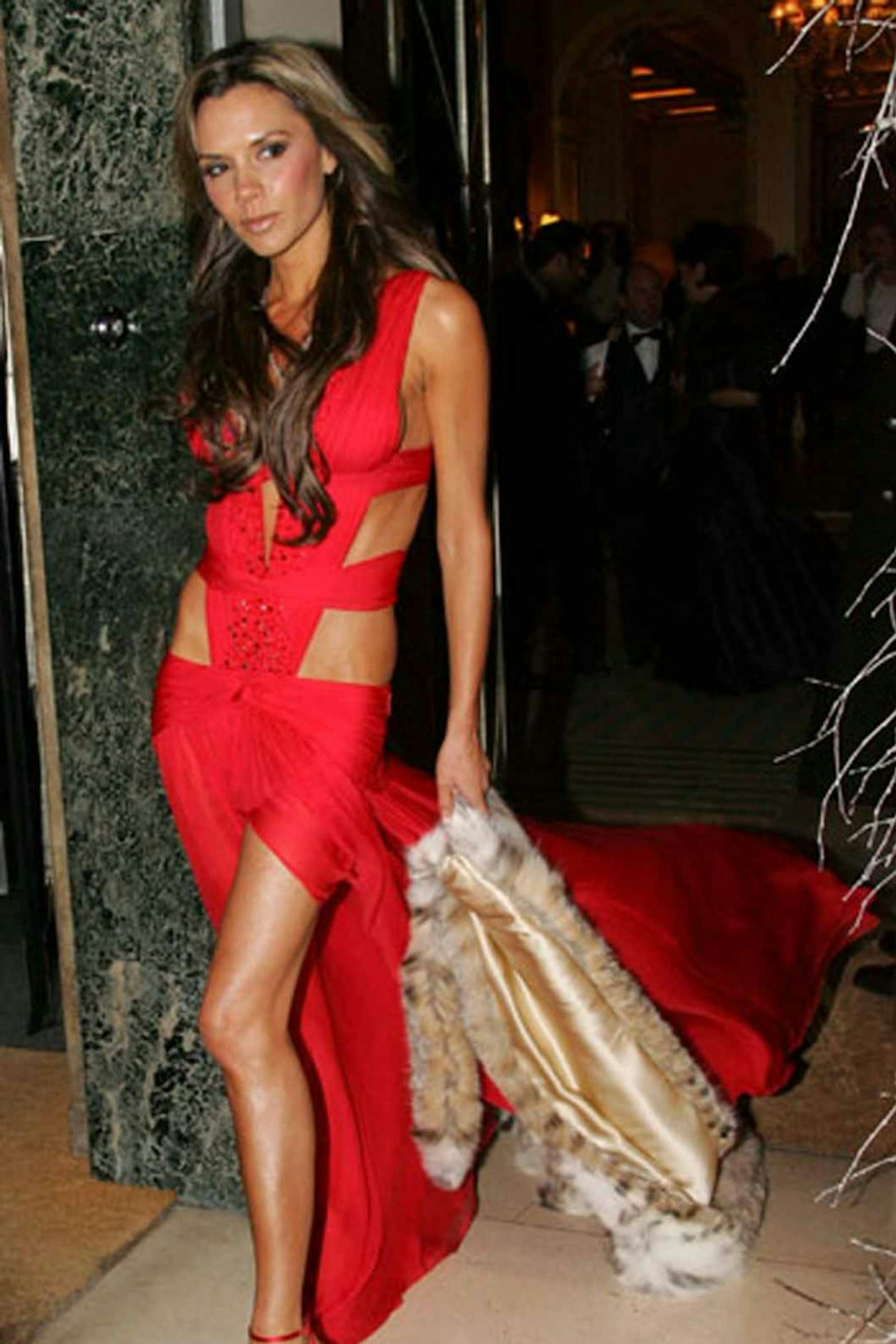 47 of 58
Victoria Beckham style red cut out dress elton john civil ceremony
Victoria Beckham at Sir Elton John and David Furnish's Civil Partnership Ceremony - December 2005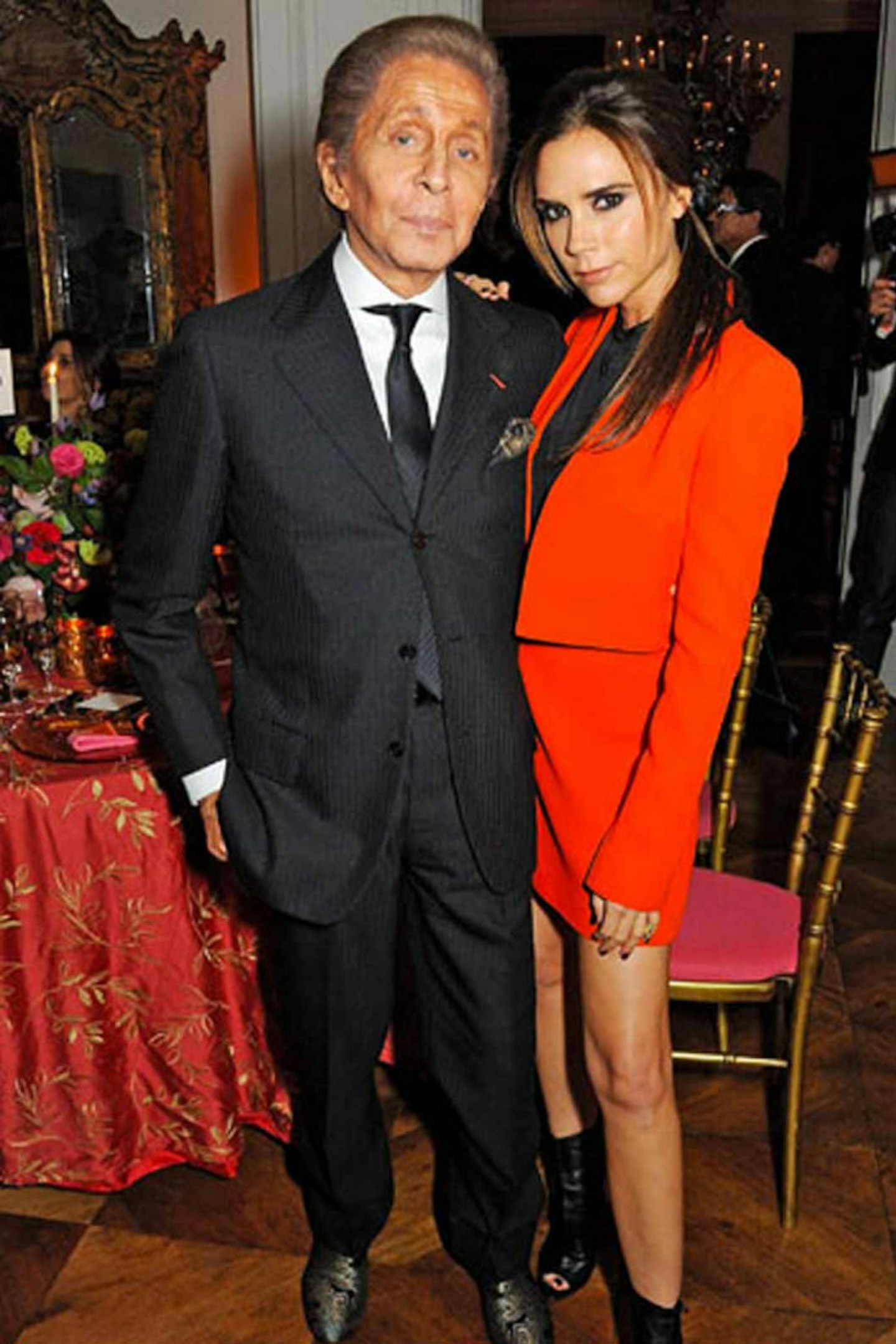 48 of 58
Victoria Beckham style red dress valentino
Victoria Beckham at a Valentino event, London - November 2012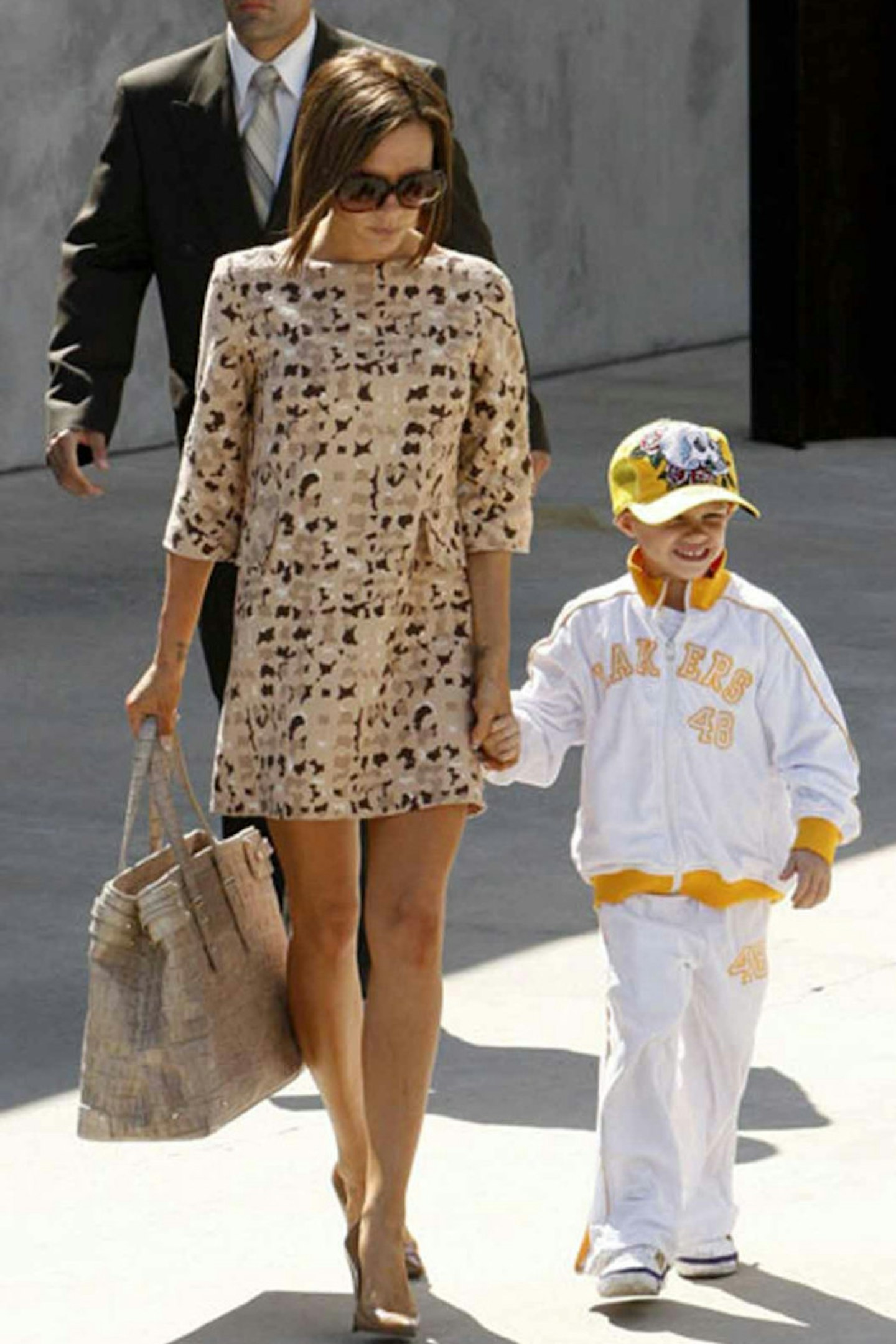 49 of 58
Victoria Beckham style romeo america
Victoria Beckham shopping with Romeo in Beverly Hills - March 2008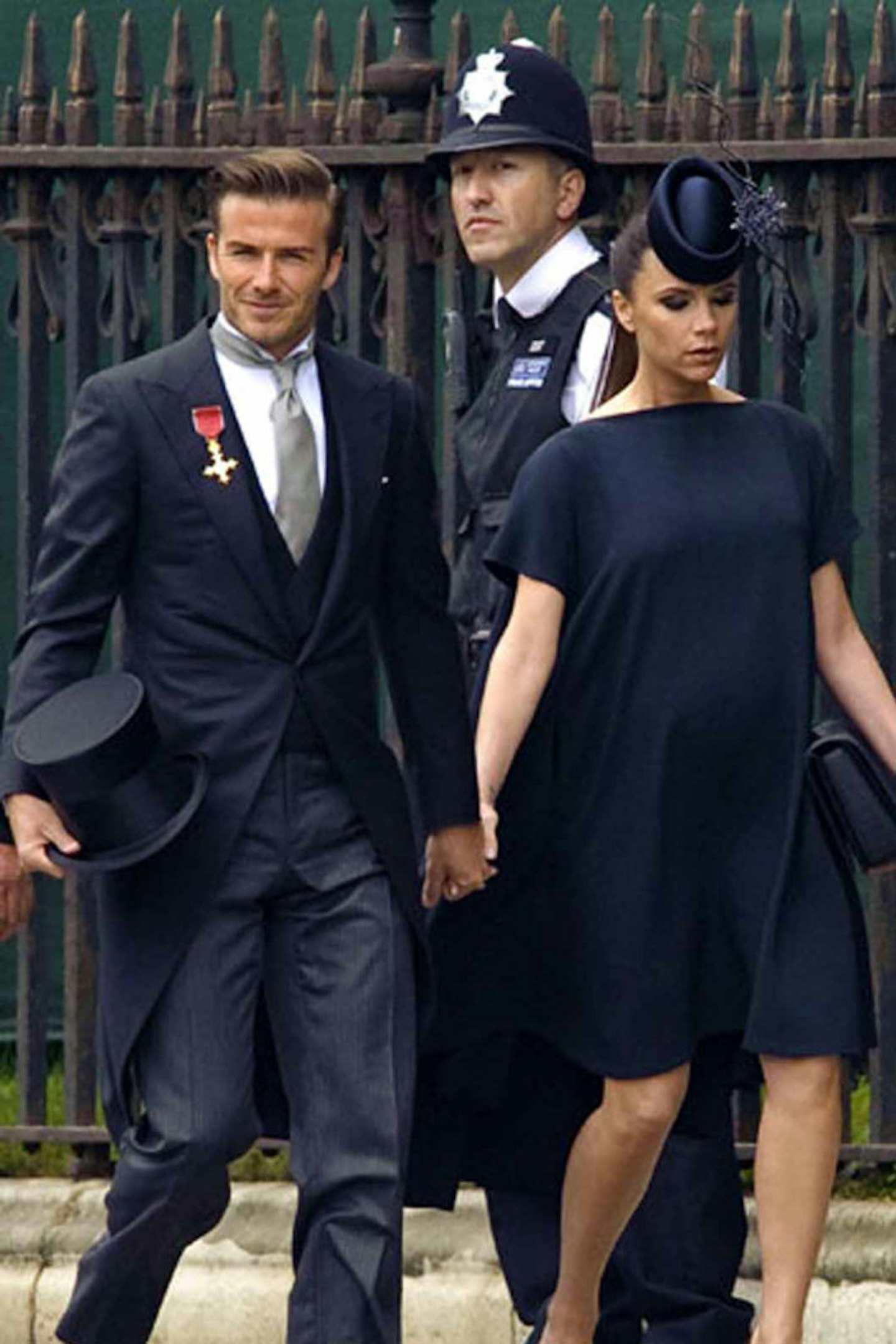 50 of 58
Victoria Beckham style royal wedding pregnant david
Victoria Beckham at Royal Wedding - April 2011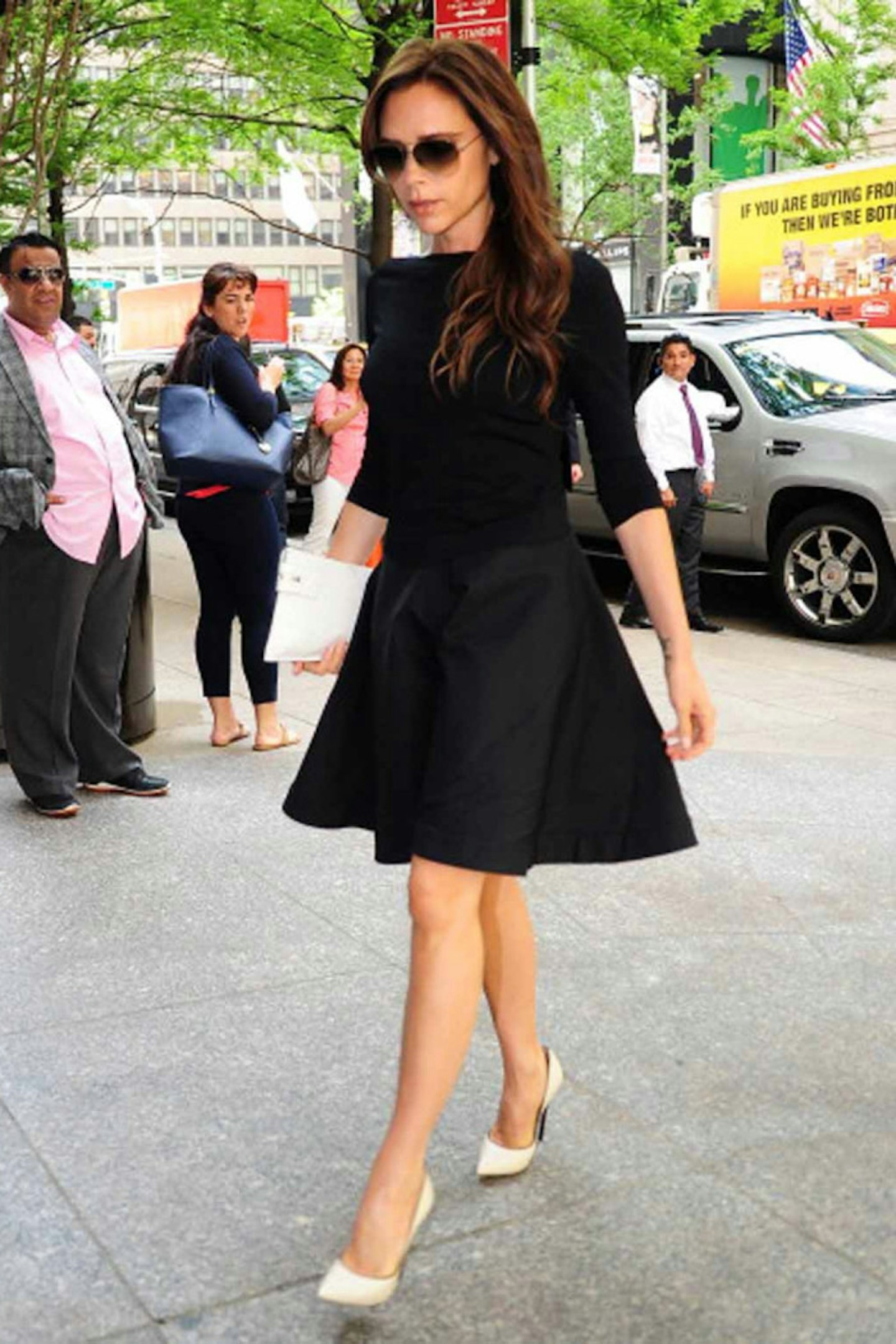 51 of 58
Victoria Beckham style skater dress white heels hotel
Victoria Beckham at her hotel - May 10, 2013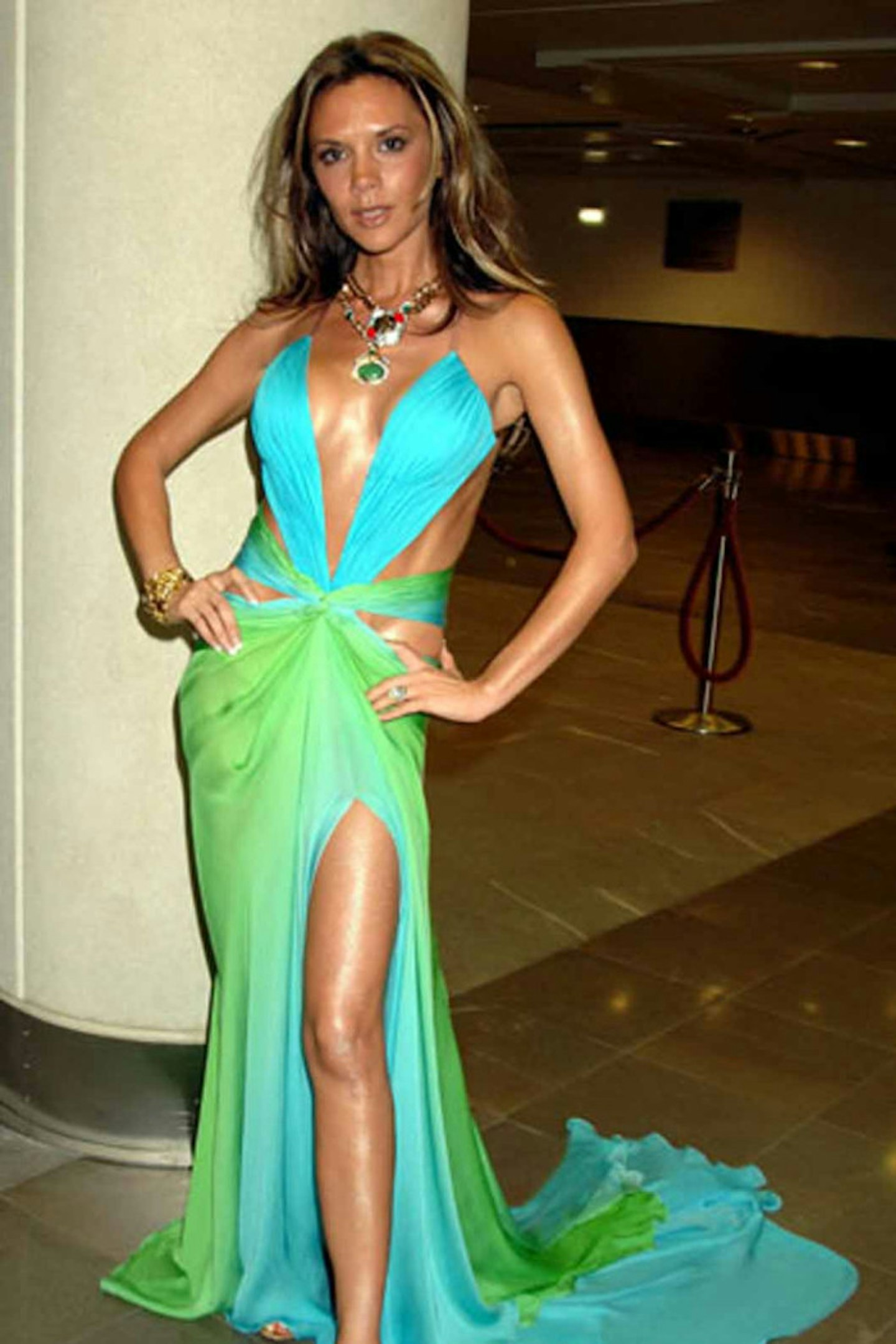 52 of 58
Victoria Beckham style swarovski fashion rocks
Victoria Beckham at Swarovski Fashion Rocks for the Prince's Trust - October 2005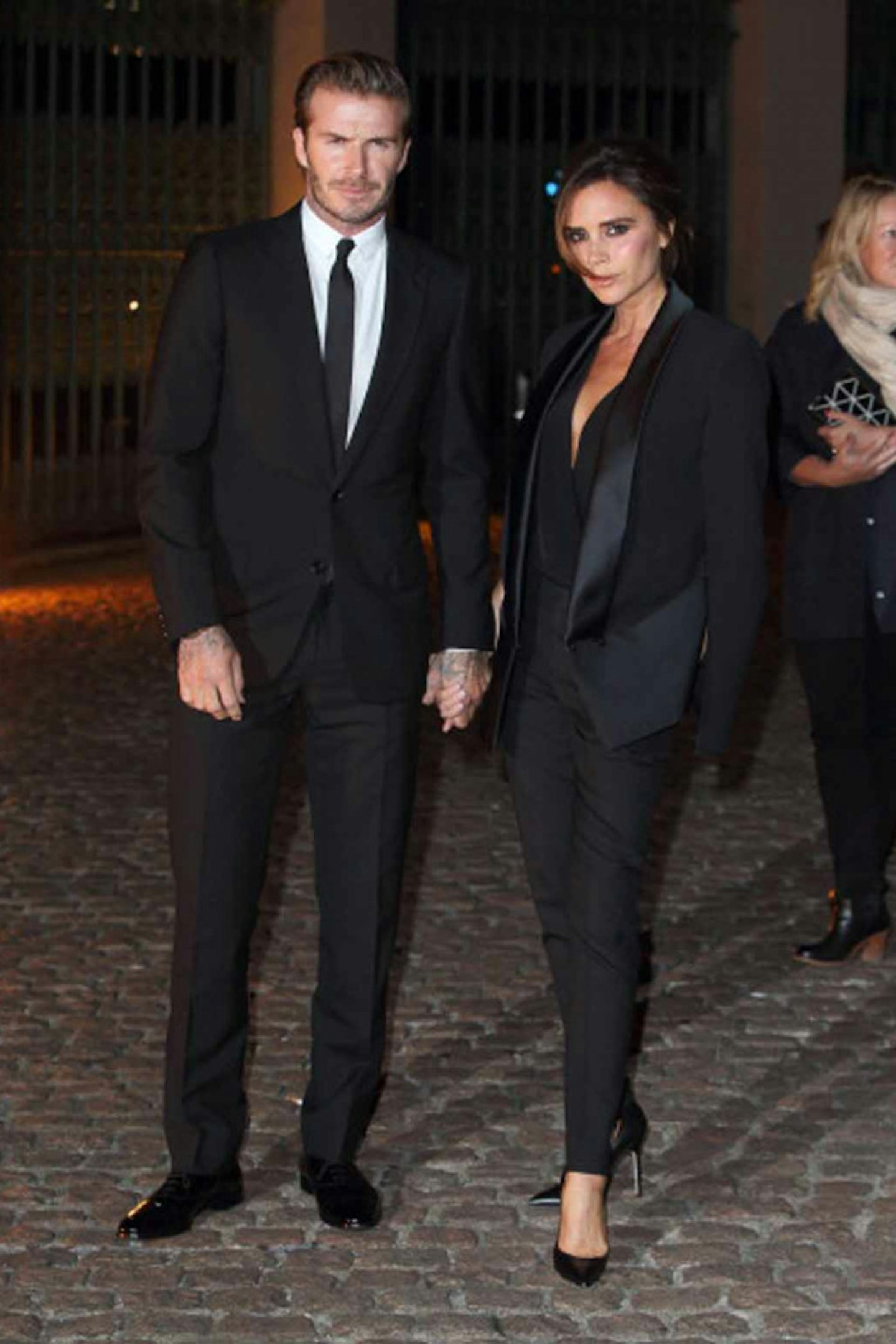 53 of 58
Victoria Beckham style the beckhams black suit the global fund
Victoria and David Beckham at Global Fund Celebration, Spring Summer 2014 - 16 September 2013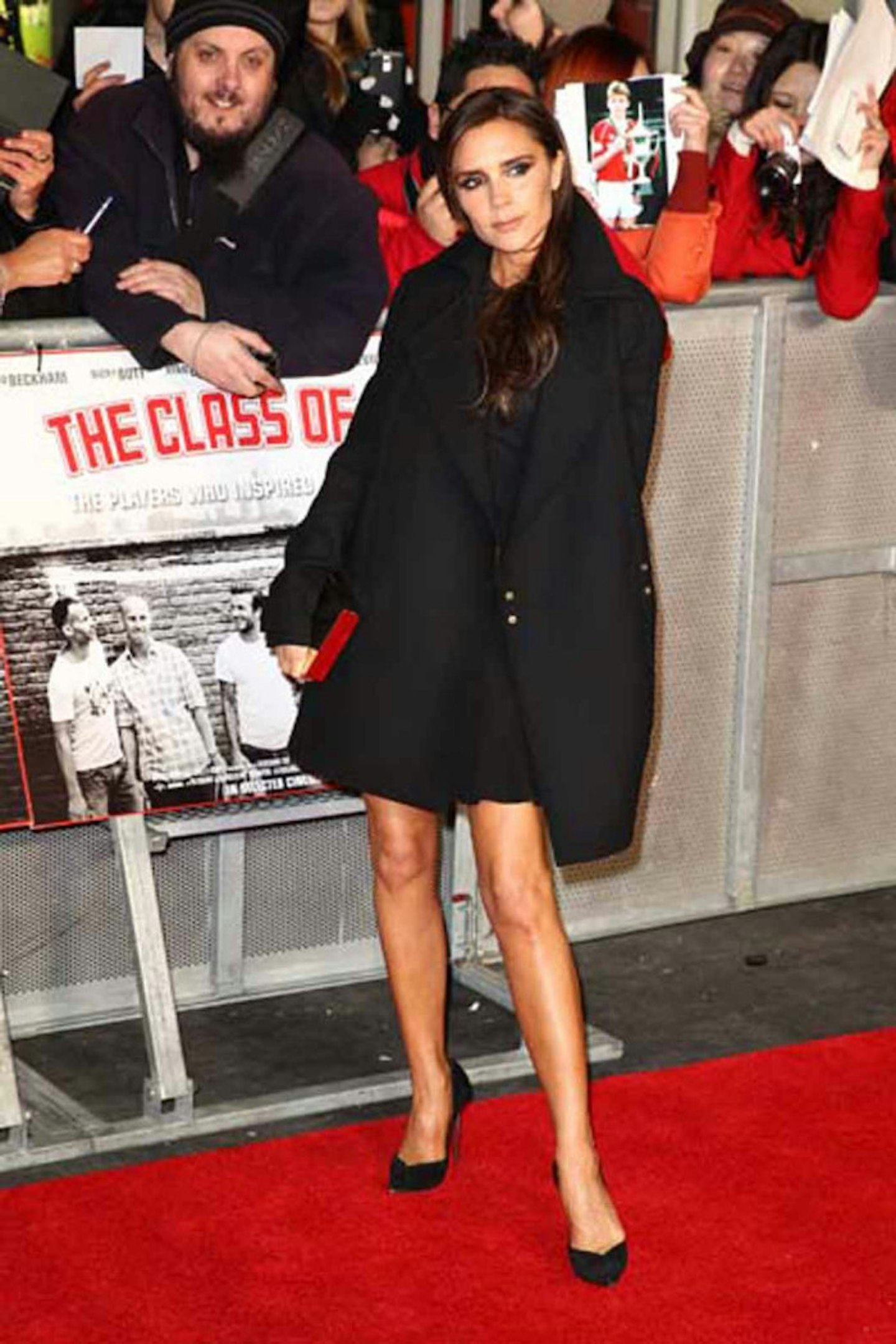 54 of 58
Victoria Beckham style the class of 92 black coat premiere
Victoria Beckham at "The Class Of 92" premiere, London - 1 December 2013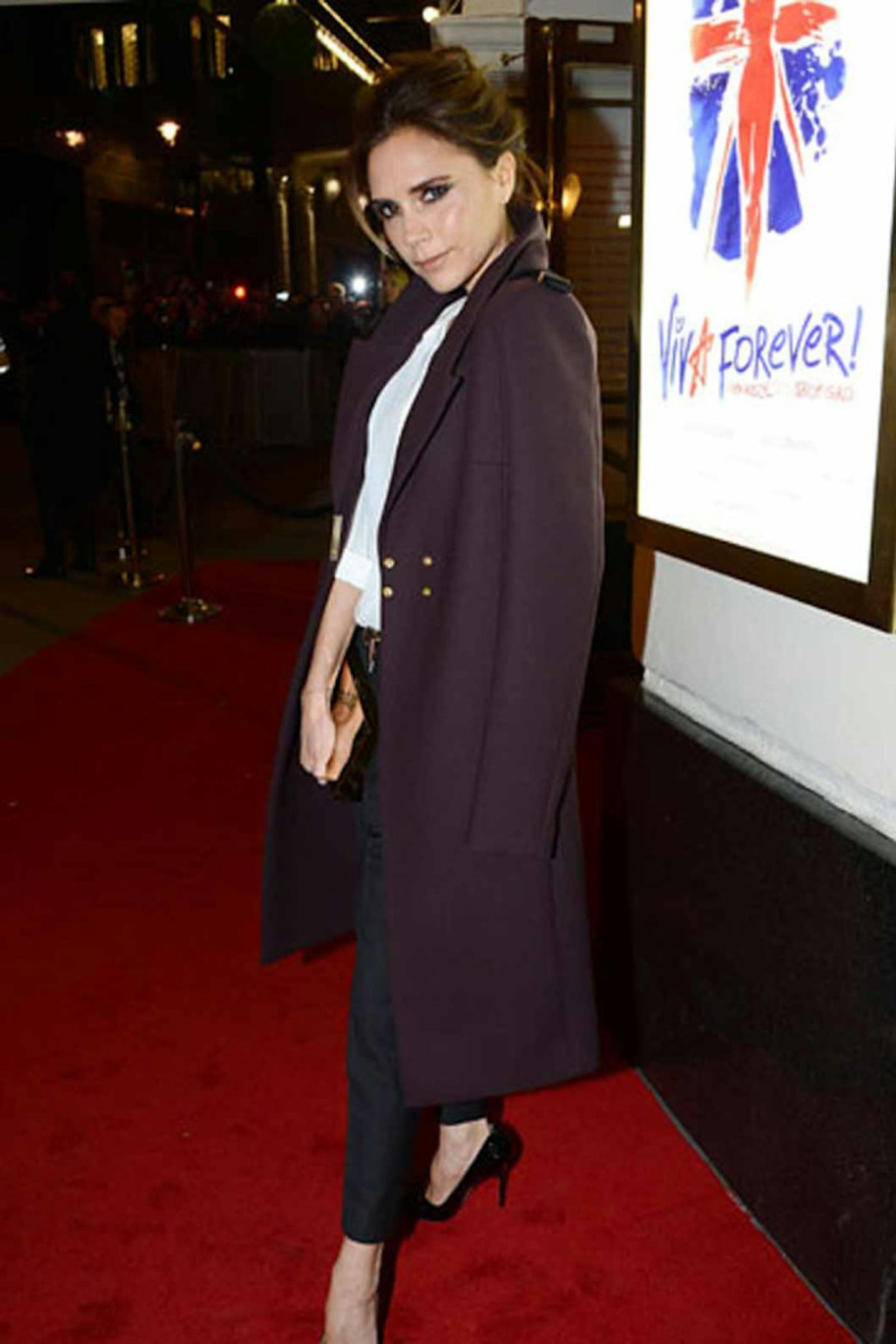 55 of 58
Victoria Beckham style viva forever press night london
Victoria Beckham at 'Viva Forever!' musical press night, London - December 2012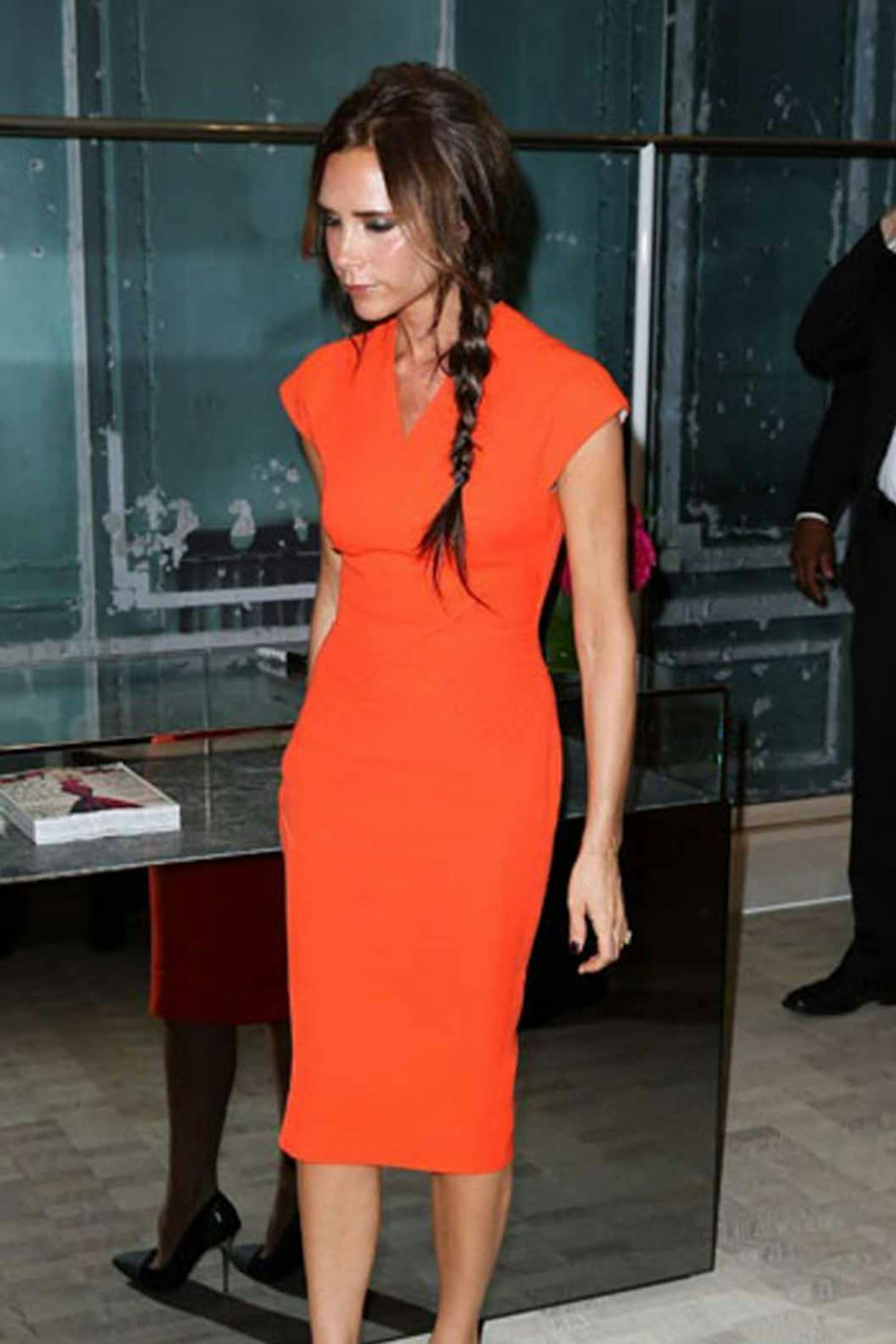 56 of 58
Victoria Beckham style vogue 2012 orange dress
Victoria Beckham at Vogue's fashion night out - September 2012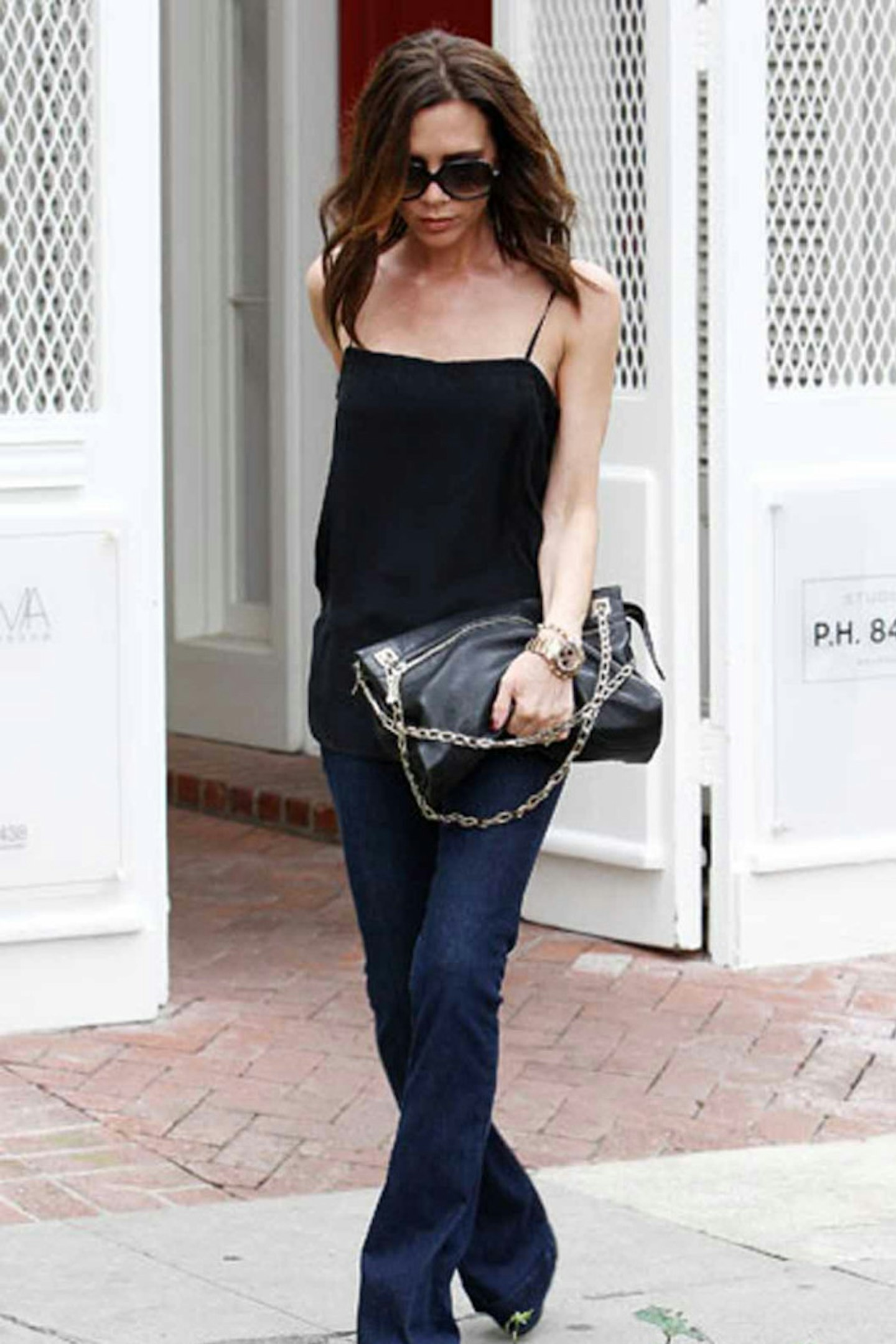 57 of 58
Victoria Beckham style west hollywood flared jeans shopping
Victoria Beckham shopping in West Hollywood - Mar 2012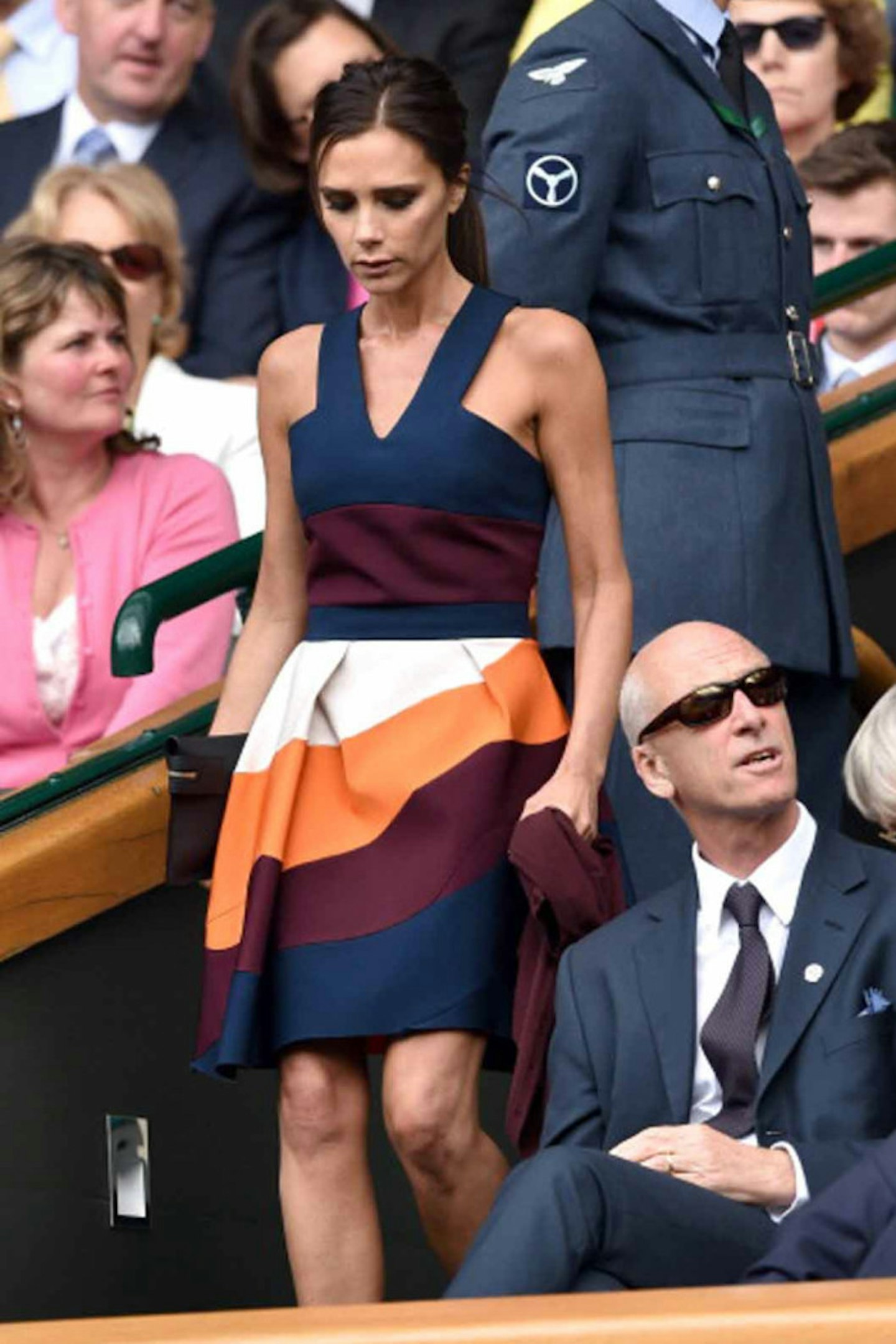 58 of 58
Victoria Beckham style wimbledon dress
Victoria Beckham at the mens singles final at the Wimbledon Championships - July 6, 2014