'There were three of us in this marriage,' said the late Diana, Princess of Wales, in 1995's explosive Panorama interview. 'So it was a bit crowded.' While such a claim was shocking to everyone watching at home, with the benefit of hindsight we know that this was no understatement: Prince Charles enjoyed a long-term relationship with Camilla Parker Bowles - now, the Duchess of Cornwall - that pre-dated his wedding to Diana, continued throughout their marriage, and culminated in their eventual legal union in 2005. In recent years, it feels like we've had something of a crash course in their love story, thanks to The Crown and performances by Josh O'Connor and Emerald Fennell, and now it's clear that we're set for more, with actress Olivia Williams set to continue her role as Camilla from season 5 into the sixth and final season.
Olivia will be staring alongside Dominic West as Charles, Elizabeth Debicki as Diana, Imelda Staunton as The Queen, Lesley Manville as Princess Margaret and Jonathan Pryce as Prince Philip.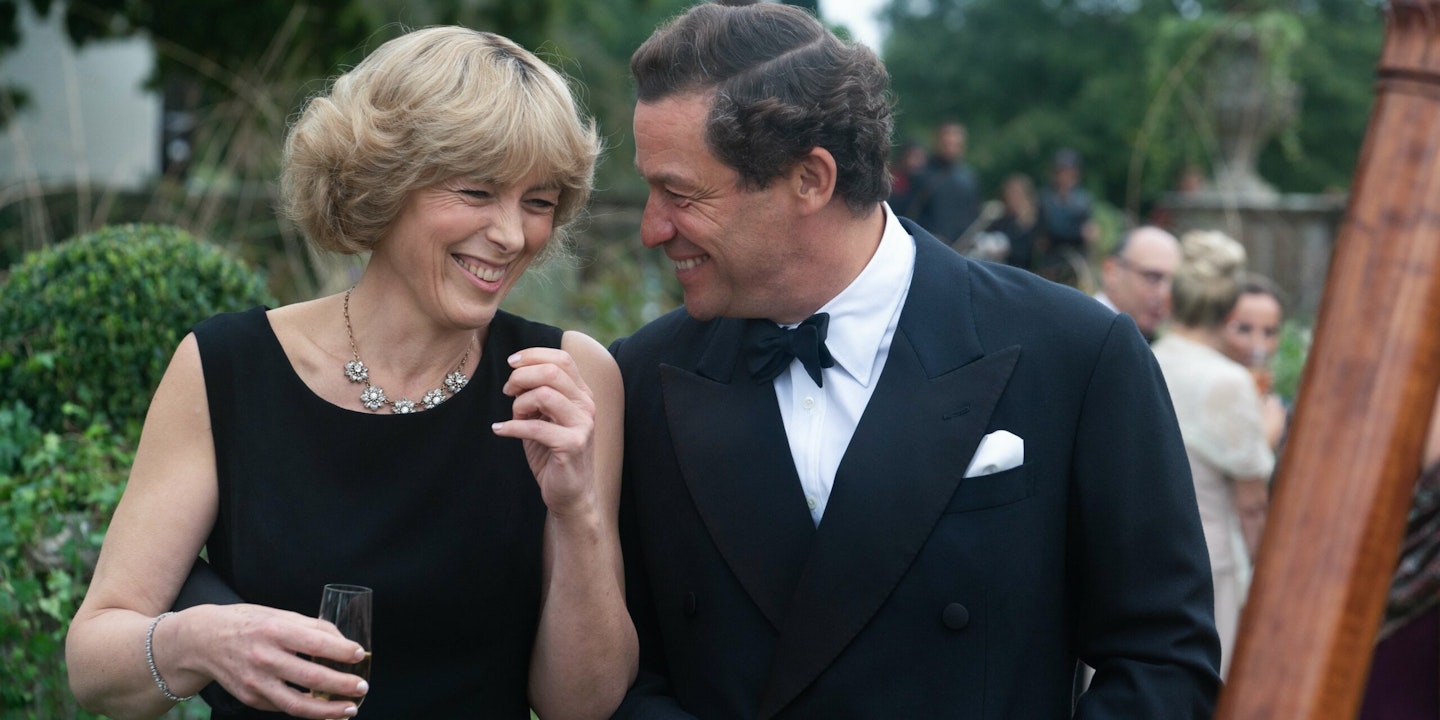 Who is Olivia Williams?
Olivia, 55, is a North London actress. She cut her teeth in the RSC and The National Theatre, before a role in Andrew Davies's Emma adaptation (she played Jane Fairfax to Kate Beckinsale's eponymous matchmaker) started her journey as one to watch.
What has Olivia Williams starred in?
Olivia had her first screen credit in 1992, picking up roles in films like Rushmore and The Postman in the years that followed. But she really went global in 1998, when she appeared in the London episodes of Friends as a bridesmaid - Felicity - seduced by Joey at the wedding of Ross and Rachel. Sorry: Emily. Remember? 'Joey, talk New York to me...'
1999 saw her show her acting chops a little more, though, when she played the wife (spoiler: widow) of Bruce Willis in The Sixth Sense. She played Jane Austen in Miss Austen Regrets, Dr Moira McTaggart in X Men: The Last Stand (don't you just love an end of credit scene?), was in Joss Whedon's Dollhouse, Roman Polanski's The Ghost Writer and starred with Carey Mulligan in An Education. Most recently, she was in Oscar-winning film The Father and is in Sky Atlantic's new show, The Nevers.
In short: she's done a lot of good work. But it would be remiss to ignore her stage work too. Highlights include Tartuffe and Mosquitoes, and she was electrifying in Scenes From A Marriage.
How did Olivia Williams meet Camilla?
Both Olivia and Camilla were at the Man Booker Prize in 2017, held at London's Guildhall. They had a brief chat, and to our knowledge left it at that. But we do hope Olivia will reveal what they discussed eventually.
What has Olivia WIlliams said about playing Camilla in The Crown?
Speaking to Town and Country magazine last year, Olivia said: 'To my mind, the most important thing about Camilla is her sense of humor. She diffuses every situation with humor, and that is what they are doing in that conversation. You would think from the transcript and the way the transcript had been commented upon that this was some sort of fantasy conversation. It wasn't; it was humor. The people involved would probably like to rip up the record and throw it in the bin and incinerate the bin, but I believe that the episode that has been brilliantly constructed in some way sets the record straight.'
READ MORE: What We Want From The Crown's Season 5