First Lady Melania Trump's wardrobe has been the subject of endless media coverage ever since her husband begun running for President of the United States last year. Now, she's hitting headlines again, for wearing the same outfit more than once.
The look in question was a white Michael Kors dress which she first wore when her husband won the Indiana primary in May 2016. Yesterday, she posted a picture to her official FLOTUS Instagram account wearing the same shift dress as she posed with East Wing White House interns.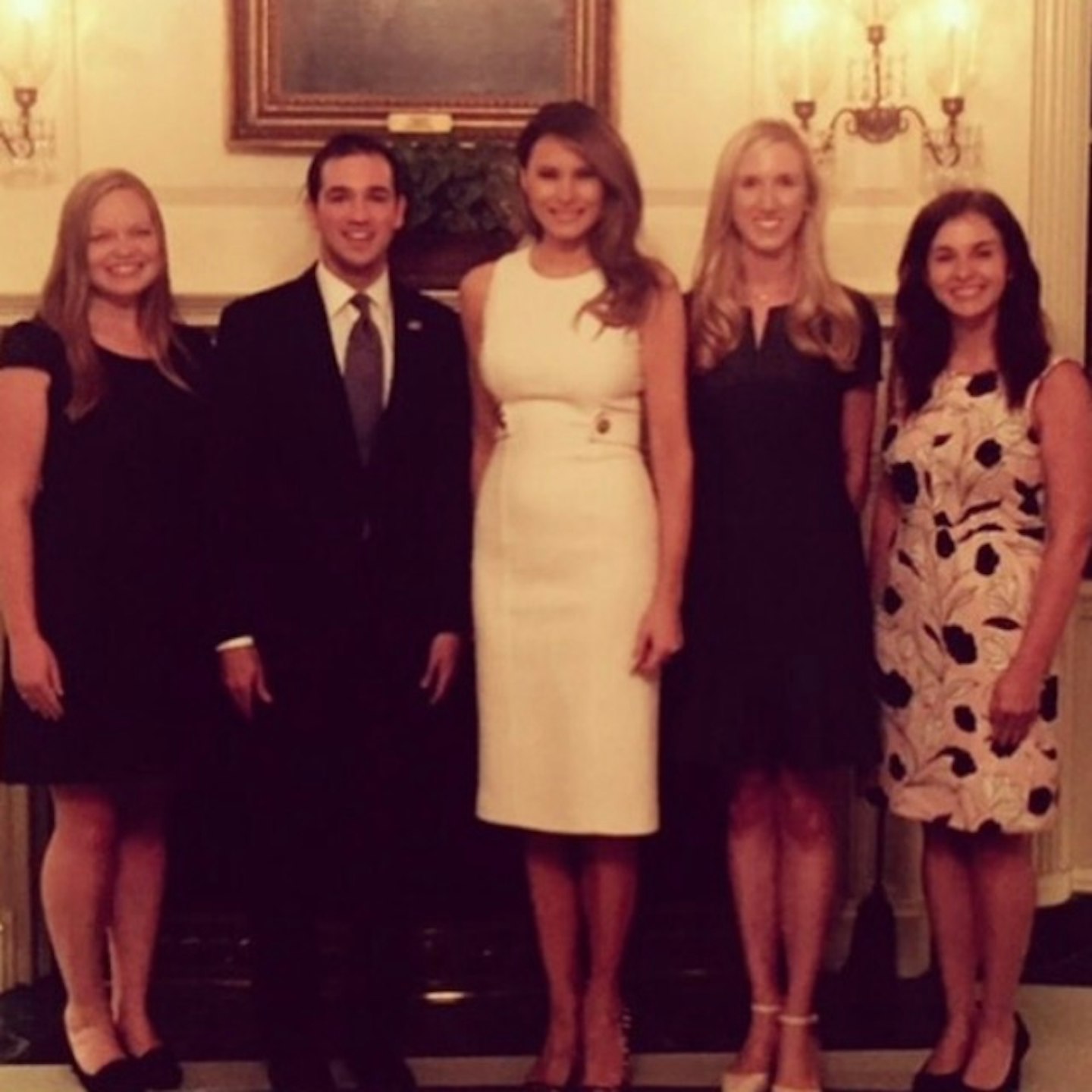 While there's nothing unusual about wearing clothes more than once - after all, that's entirely normal - it is notable that this is one of the first time's that Melania has been photographed in the same dress more than once.
WATCH: Melania Trump's style evolution from model to FLOTUS
She obviously didn't read our appraisal of her style in last week's issue - in which we commended the new generation of First Ladies for their more-is-more power dressing - and has decided she needs to follow the example set by the likes of famous recycling royal Kate Middleton.
Indeed, Melania's style has raised more than a few eyebrows thanks to her love of expensive, non-American designers - particularly as her husband is supposedly supporting 'buy American'. Case in point? A $51,000 sequinned jacket by Dolce & Gabbana.
Her fashion was a contentious point from the very start of her husband's presidency, with several high profile designers, including Zac Posen, Marc Jacobs and Tom Ford refusing to dress her.
So will we be seeing her hot pink Gucci pussy-bow blouse, her Monique Lhullier floral dress or red Dior skirt suit again? We sort of hope so...
READ MORE: Melania Trump And Brigitte Macron Both Choose French Designers For Parisian Dinner
READ MORE: The Internet Reacts To Melania Trump's Official White House Portrait