Over the 11 (yes, really, 11) seasons of reality juggernaut Keeping Up With The Kardashians, there have been some pretty iconic moments. Remember Kim's meme-able crying face? The episode where Scott Disick decides he's a 'lord' and goes shopping for a cane? The one where Kanye made his first official appearance?
These moments pale into comparison, though, next to what's arguably the defining point of the entire series. If you hadn't guessed already, we're talking about 'Free Khloé,' the Season Three classic in which Khloé is driven to jail, accompanied by momager Kris, sisters Kim and Kourtney, and her best friend Malika.
What happens next is pure Kardashian genius. As her sisters and mum discuss Khloé's plight, our Kim is occupied with far more pressing matters – taking selfies of course…
'Kim, would you stop taking pictures of yourself? Your sister's going to jail' then became one of the most GIF-ed Kardashian moments ever. And let's give Kim some credit here, too, because back in 2007 (when the episode was filmed), selfies were barely even a thing. What a pioneer.
But while Kim is a fan of sharing almost every other aspect of her life on social media, she's held back on this mythical selection of timeworn selfies. Until now, that is. After rediscovering the images last year, Kim has now shared the pictures on her website, KimKardashianWest.com - and they're as brilliant as we hoped.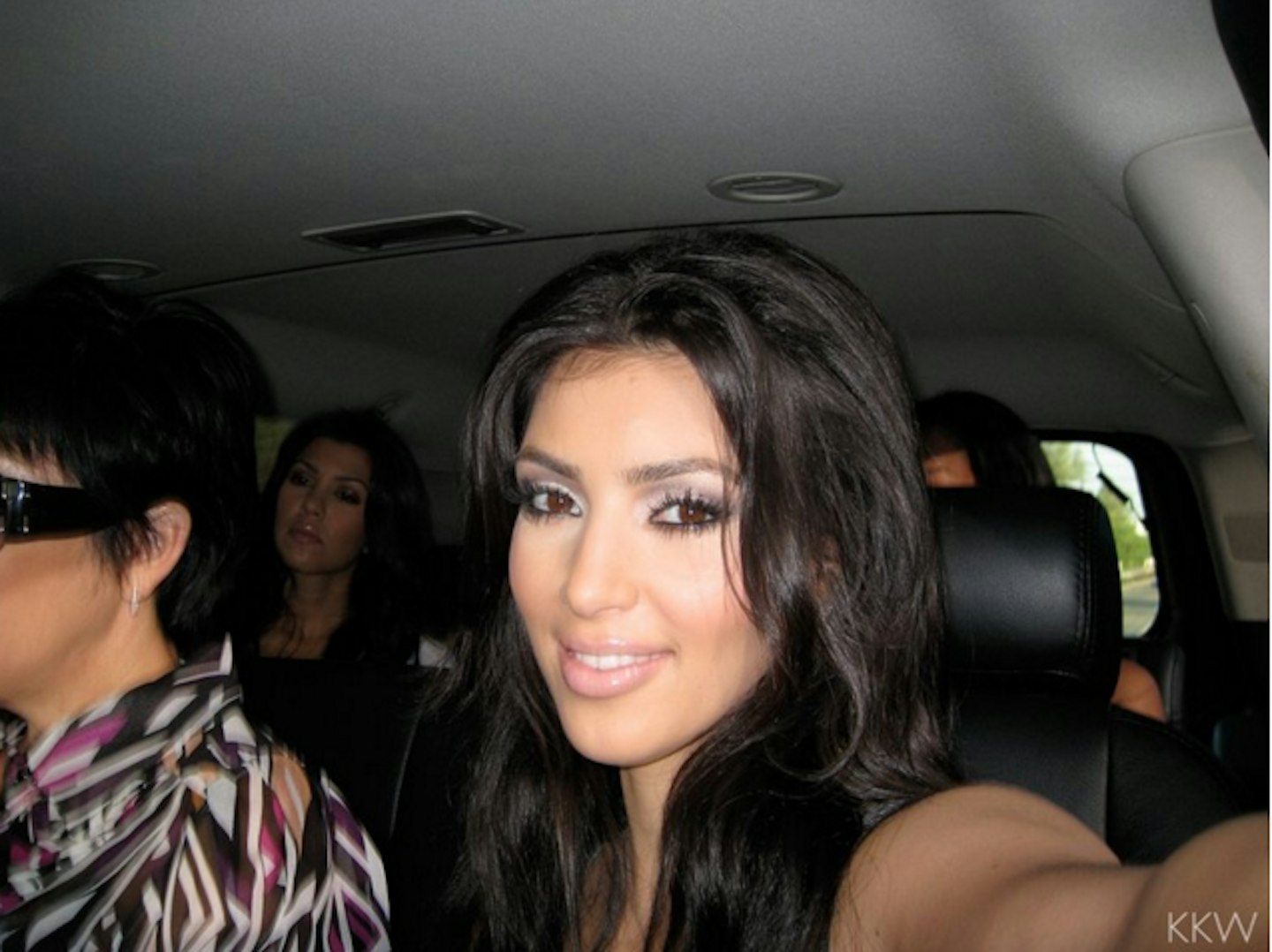 KimKardashianWest.com
On her website, Kim writes 'I recently found the selfies from years ago when Khloé went to jail! Had to share them with you guys because they are SO funny and I still can't believe this happened. Good thing I took some selfies to document the moment when we went to bail her out LOL! Love you, Khloé!!!'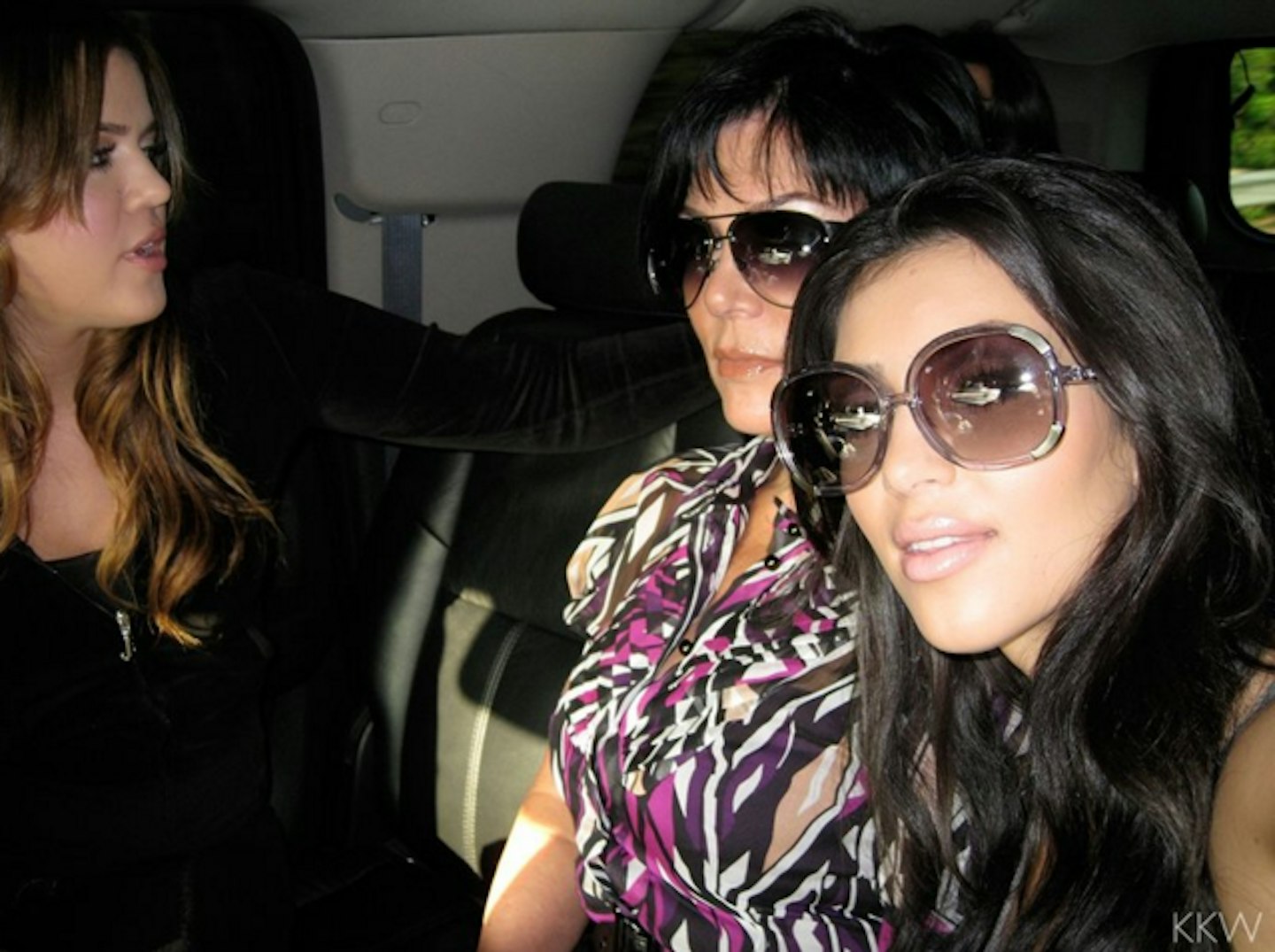 KimKardashianWest.com
They may be nearly a decade old, but Kim's selfies are definitely worth the wait. Her over-sized, rose-tinted sunglasses are the stuff of Noughties dreams - face it, we all had a MySpace profile picture that looked a bit like these snaps, probably taken in the back of our mum's car.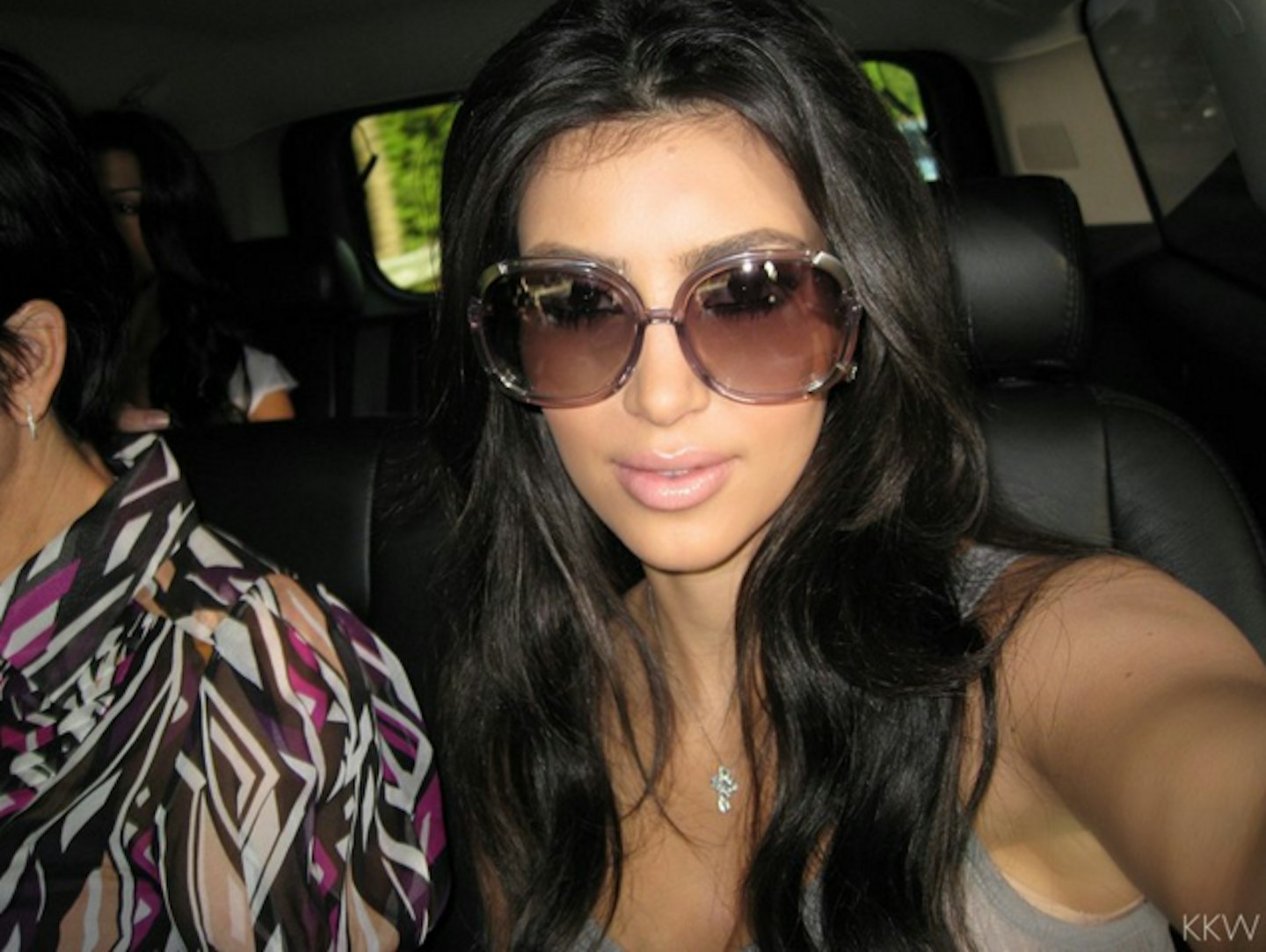 While the pictures are a little less glossy than Kim's more recent efforts, let's also take a moment to remember how difficult it was to take a half decent selfie in the pre-iPhone era, when the lack of front-facing camera meant you'd end up desperately trying to position your arm out of shot.
She may have been knocked off her Instagram throne by Selena Gomez and Taylor Swift, but Kim is undoubtedly the queen of #ThrowbackThursday. All hail.
READ MORE: Are The Kardashians Being Sued For Not Tweeting Enough?
READ MORE: Grazia Debate: Should Kim Kardashian Have Posted A Naked Selfie?