If we were lucky enough to be the spitting image of Cindy Crawford, we'd probably be rocking her luscious brunette locks forever.
But at the age of 14, model daughter Kaia Gerber is already getting experimental with her look.
Crawford's daughter, who is signed to IMG Models, decided to give life as a blonde a go, posting this shot of herself with a platinum bob on her Instagram.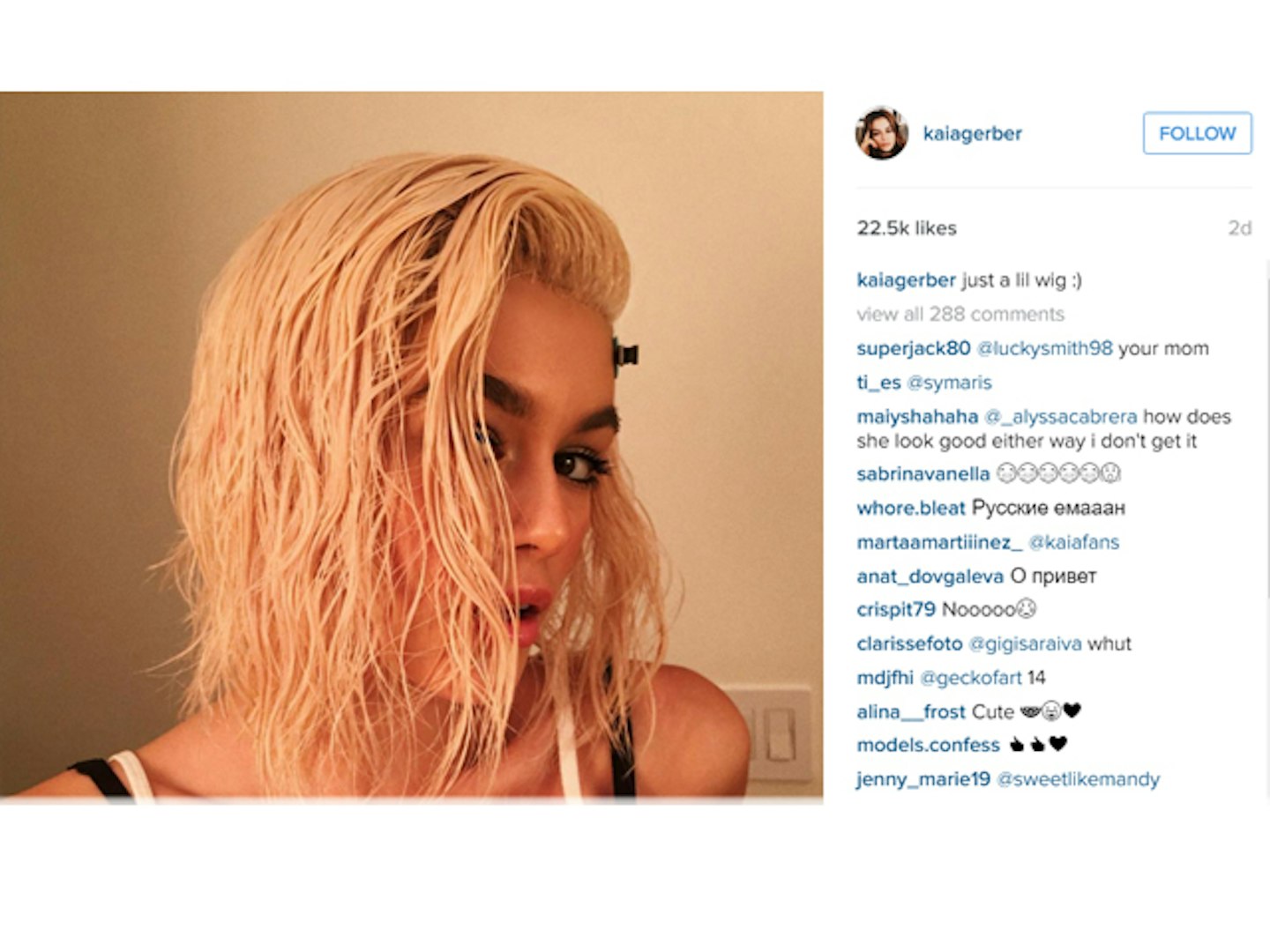 The new style isn't here to stay though, as the model assured fans the look was 'just a lil wig' [sic].
Gerber posted the shot just a few hours after having lunch with her mum, 50, and 1D singer Harry Styles in Malibu.
What do you think, should she make the switch for good? Or remain a C-C mini-me for a little longer?