Jennifer Lawrence is super great. You know that, you're a 20-something girl. You've basically done everything in your power to try and become her short of moving into her pad and trying to mimic how she holds a knife and fork.
Anyways if Joy seems too much of a distant memory for you (and it shouldn't, that film came out like less than three months ago), never fear, she'll be back sooner than you know it with the new X-Men film - X-Men: Apocalypse which is out in May.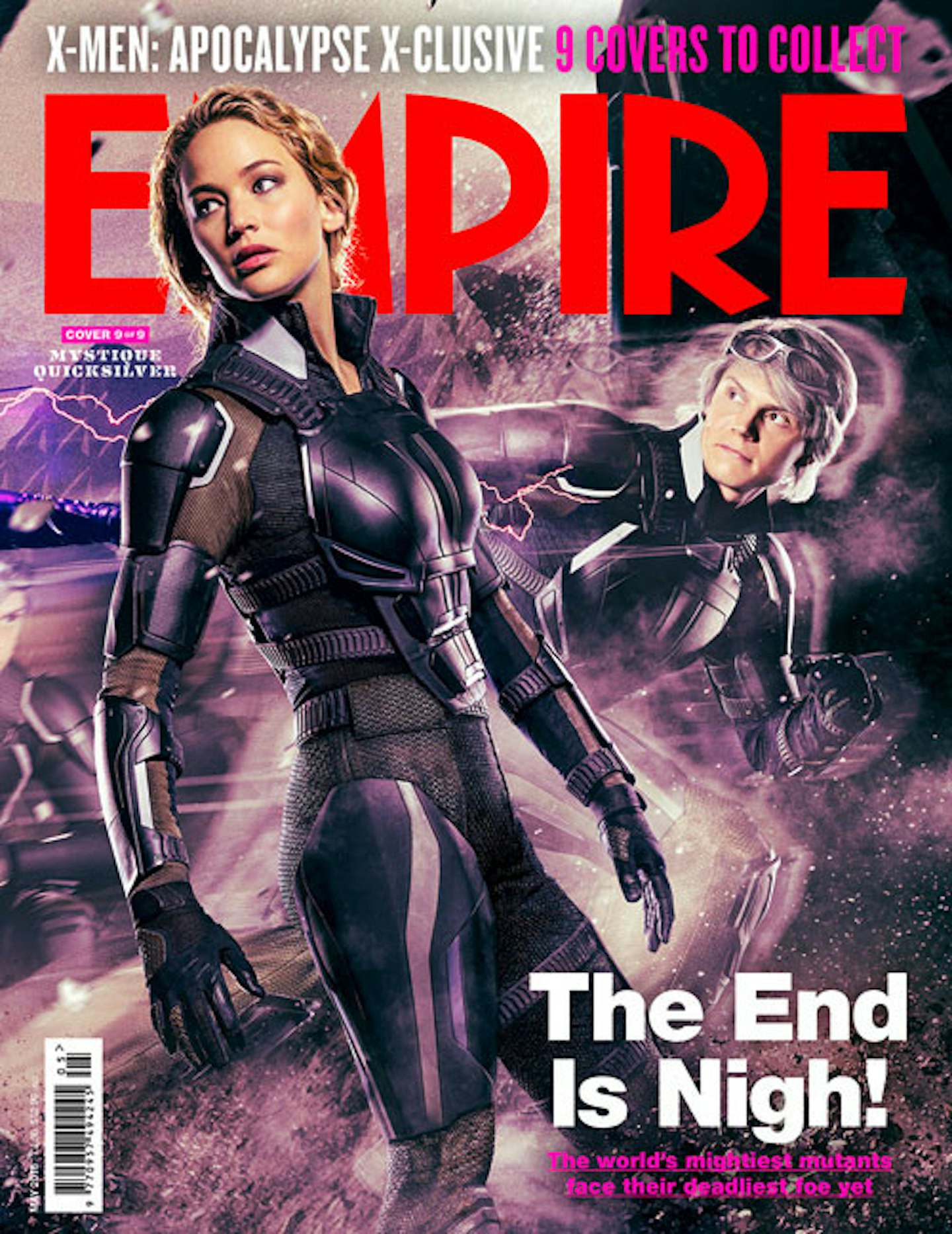 To celebrate, Empire, the very excellent film magazine, is doing a series of collector issues with super fancy covers featuring the stars of X-Men. The one released today? Jennifer Lawrence, looking ravishing as Mystique. Or Raven. Or whatever she is. We get confused. Anyways, the important thing is, she 's not blue and she's wearing a very Hunger Games-esque outfit.
Side note: if anyone knows where to get me one of those leotard things they would be handsomely rewarded in Instagram pictures of me posing in intrepid situations in the supermarket, Topshop and my room.
Next to her on the cover is Evan Peters as Quicksilver; the X-Men universe's equivalent of Billy Whizz (shout out to the Beano fans at the back there).
The May issue of Empire is out March 31
Like this? Then you might also be interested in:
Jennifer Lawrence Likes Adele Because She Can Drink, So Do We
Follow Jess on Twitter @Jess_Commons
This article originally appeared on The Debrief.