In the week of my interview Jameela Jamil, size 26 model Tess Holliday is pictured, barely clothed, on the cover of Cosmopolitan. Depending on who you ask, it's a victory for body positivity or a dangerous promotion of obesity. A few days later, a size 16 model fronts a newspaper supplement and is heralded as the future face of fashion.
There has, it seems, never been so much conversation around our bodies or self-worth. And yet young girls' self-esteem has never been more worrying: two weeks ago it was revealed that almost a quarter of 14-year-old girls in Britain are self-harming.
But if we're all confused about our value, Jameela may be the woman to show us the way. e day before we meet, a video of her talking about her own self-worth and her battle with anorexia as a teenager has gone viral. Her online campaign, I Weigh, which encourages women to define themselves by their attributes instead of their weight, has hit 126,000 followers. And last week, she was named as one of the most influential 'trailblazers shaping culture' by Paper magazine.
'I've got ADD [attention deficit disorder], as everyone in my generation does,' she laughs, slouching on a sofa at a Soho hotel in London. There is a lot to talk about. Her career has spanned Hollywood (later this month, the third series of her widely lauded TV show The Good Place will air), radio (she made history as the first woman to present the Top 40) and writing. A piece this year, on the need for 'enthusiastic consent' following the sexual accusations surrounding comedian Aziz Ansari, has led to a documentary on Radio 4 last week, The Age Of Consent, looking at where sexual consent is in a post-Me Too world.
It strikes me that the conversation around our sexual behaviour is much like the one around our bodies: we've never spoken about consent more, yet we've seemingly never been so confused by what it all means. 'I didn't realise how much I didn't know,' admits Jameela. 'I thought it was as black and white as yes and no. But there are so many different types of consent. Sexuality is one of the biggest parts of humanity; it's vital that it's done right.'
The 32-year-old knows that only too well; in the documentary, she reveals that she was date-raped aged 22. 'I've been assaulted and it changed my life for years,' she tells me. 'It took therapy and some really good men and the support of my friends to overcome any abuse I'd suffered.' She underwent EDMR – a type of psychotherapy used in cases of post- traumatic stress disorder – to move past it.
So why are so many people still getting it wrong? Unsurprisingly, Jameela believes social media – as well as pornography – is at play. 'Girls have been taught by social media that the literal effect of taking your clothes off gains you more likes and followers,' she says. 'They have started seeing sexuality as the road to approval. I think they need to see someone who looks a bit more like them saying that having sex with someone is not going to make them like you. If it depends on that, that person is not worth your while.'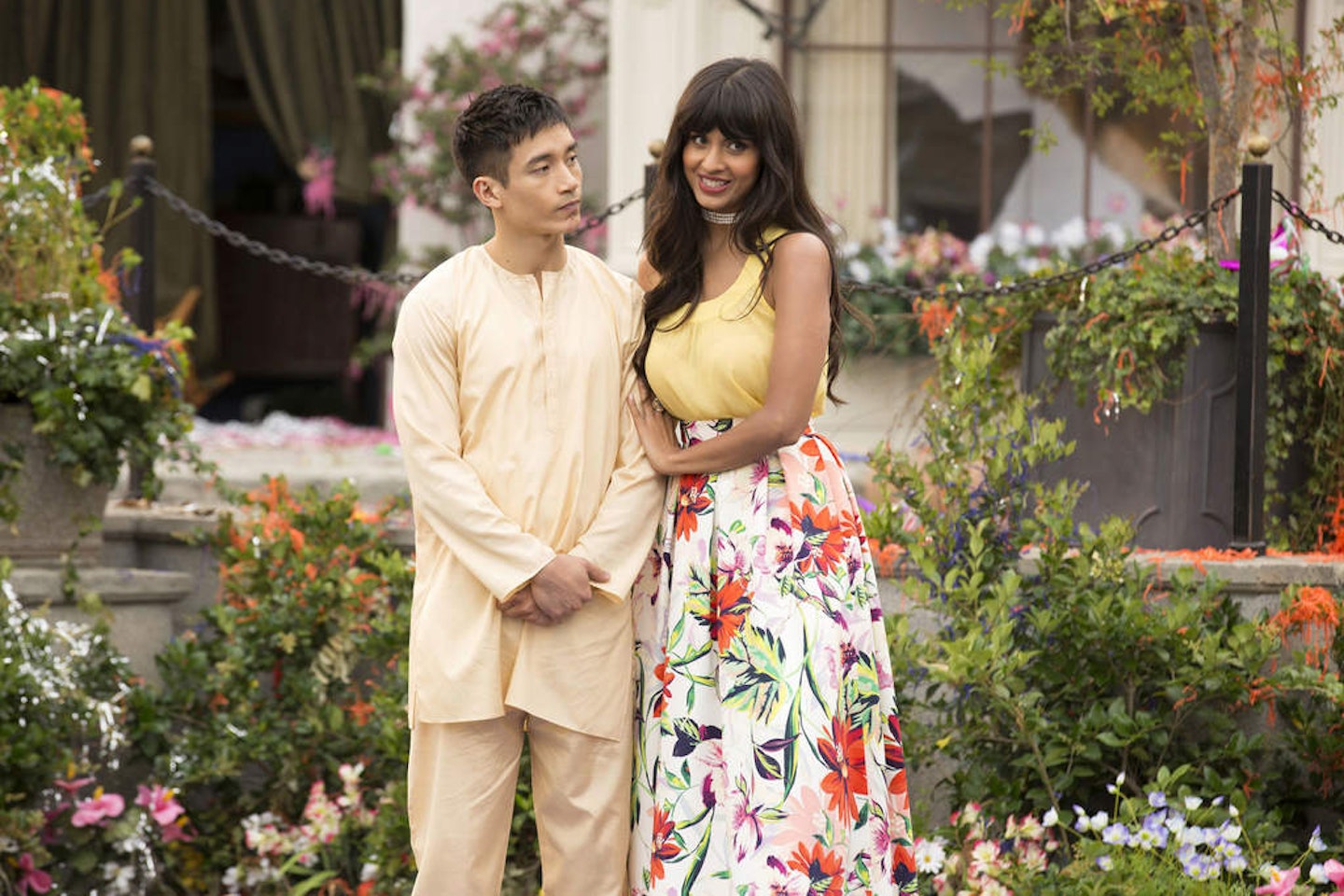 Jameela's activism around body image has also been shaped by her own experience. There was the eating disorder in her teenage years, which ended when she broke her back at 19 (it gave her some much-needed perspective about her relationship with her body). Then came a 'pivotal moment' – during her time as a Radio 1 presenter, she gained five stone after taking steroids for pneumonia, and pictures of her looking 'chubby' were subsequently splashed across the media.
'It was actually the best year of my career. I was very happy!' she says. 'I won awards, I made the most money that year, I had a clothing deal, I'd just fallen in love. Your biggest fear when you're anorexic is gaining weight and being shamed, and suddenly that was happening. But I started to think, hang on, the world hasn't stopped turning, all my friends really love me and my boyfriend doesn't care – he still thinks I'm sexy. After that, I never looked back.'
It's that mentality – that women's achievements are so much more than their weight – that has driven I Weigh. Jameela previously described the campaign to me, which largely plays out on Instagram, as a 'museum of self-worth'. Yet I wonder how much all of this stuff – body positivity, or its newer cousins body neutrality and the anti-diet movement – actually helps women. Or whether, instead of shifting our focus away from our bodies, it's all just made us think about them even more.
Jameela shakes her head. 'I tend to stay away from people who talk about bodies – big or small or toned or not toned. I don't fuck with that at all. The word "weigh" makes people think I Weigh is about body positivity. But it's really not. It's about life positivity. What I'm trying to do is get rid of body chat altogether. I Weigh has reminded me of my own self-worth, and I've started to look at myself as a whole human being.'
And the thing about Jameela is that she practises what she preaches: she has told magazines to stop photoshopping her, she regularly goes make-up free and today she slams a recent photo shoot where '70% of the clothes' didn't fit. 'What is going on? What are we doing? I'm going to make a baby in this body one day, I need to eat so I can menstruate'.
She then leans back and grabs the flesh around her abdomen. 'My roll is fucking great,' she laughs. 'I've had sex this week, in spite of this little guy. Why am I being told to take my eye off the ball to look at my tummy? I want to look at my bank account!'
What she's saying is so simple, and yet her message isn't one we're told too often. We have all, in her words, been 'duped'; conned into thinking we must fit into a mould 'that is almost impossible for women to achieve. People are waking up to the idea that this is all, for lack of a better word, fucked. Sorry, but frankly it's fucked!' she laughs. 'We're being mugged of our sanity in broad daylight and I don't want to be a bystander in it.'
She's now kneeling on the sofa, clearly riled up. 'When is it going to be in fashion just to be a good person, or a good role model? We've done heroin chic, we've done anorexia, we've done bum injections. We've got it all out of the way. Let's bring good values back.'
More than anything, Jameela can't bear high-profile women who reinforce the unrealistic expectations that they, too, have suffered from. 'Hypocrites!' she shouts. 'People are really hurt. I find it so mad that the girls who came up at the same time as me, and got hurt in the same way, are still taking it and putting it back out in exactly the same form to other young people.'
READ MORE: 7 Netflix Shows To Banish The Sunday Blues
netflix sunday blues slider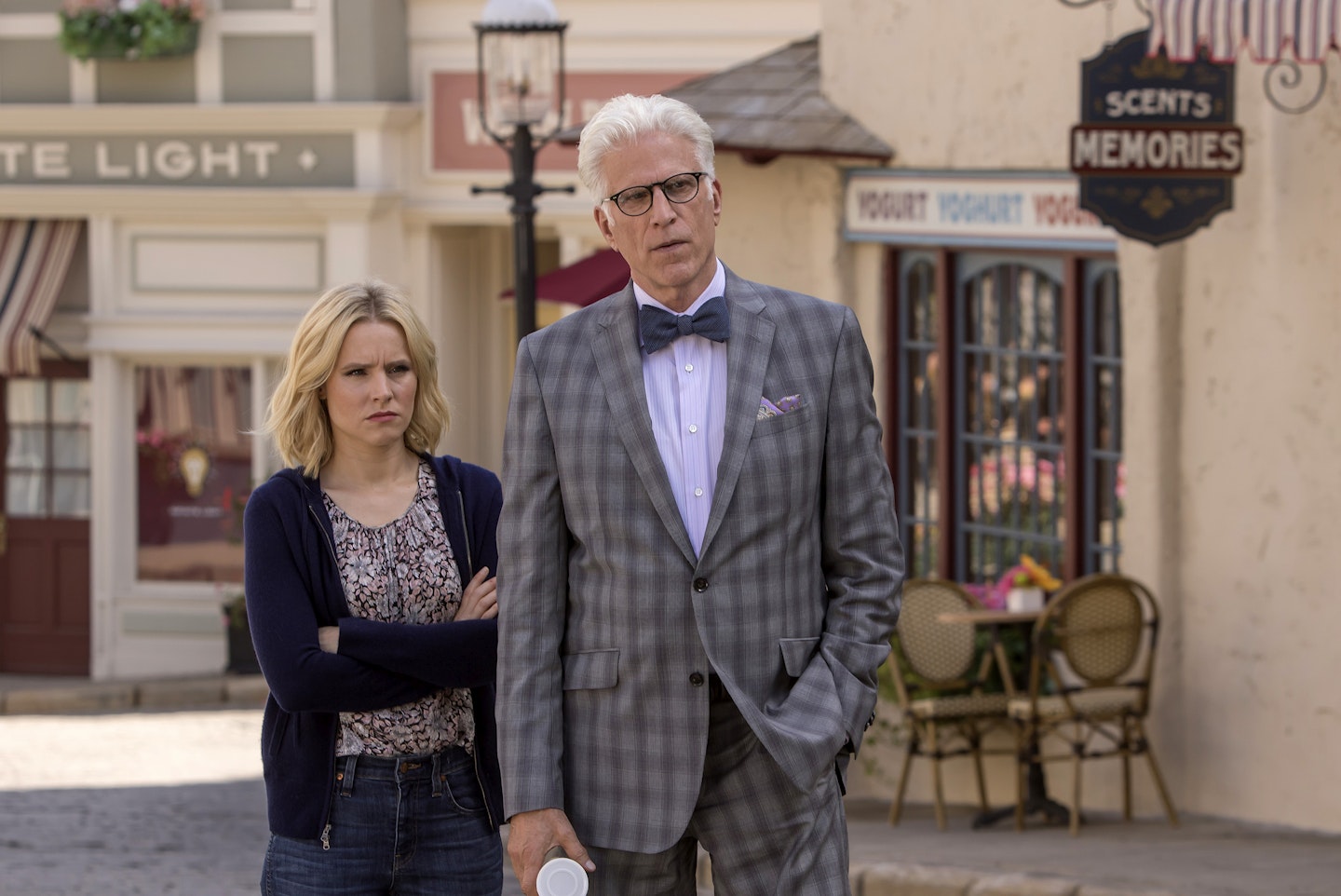 1 of 7
CREDIT: Netflix
The Good Place
Thanks to a celestial admin error, the not-so angelic Eleanor Shellstrop ends up in heaven (that's the Good Place of the title) following her bizarre accidental death. Desperate not to let her new neighbours discover the truth about her former self, she resolves to become a better person. Come for the entry level philosophy jokes and Jameela Jamil's acting debut, stay for the genuinely jaw-dropping plot twists.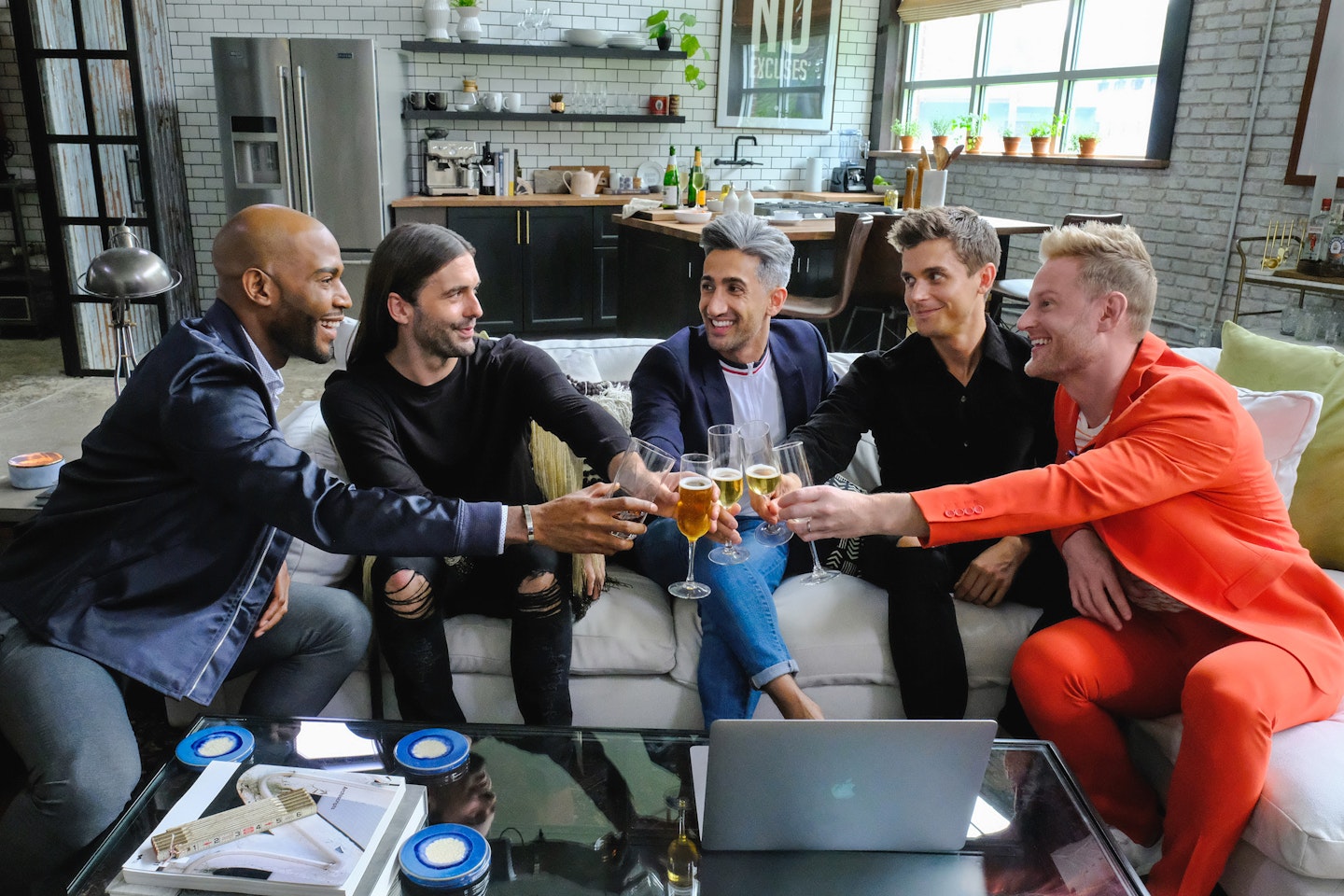 2 of 7
CREDIT: Netflix
Queer Eye
If anything can ward off a Sunday night mood-spiral, it's the combined charm offensive of Queer Eye's Fab Five. In each episode of the newly rebooted makeover show, Jonathan, Tan, Karamo, Antoni and Bobby are tasked with transforming the life of someone (unlike the Noughties original, the show's subject doesn't have to be a 'straight guy') who's feeling a little lost, whether that means overhauling their wardrobe, teaching them to chop avocados or instilling them with some much-needed confidence. It's heart-warming stuff that'll encourage you to, in the words of Jonathan, 'just like own your own space, and stuff.'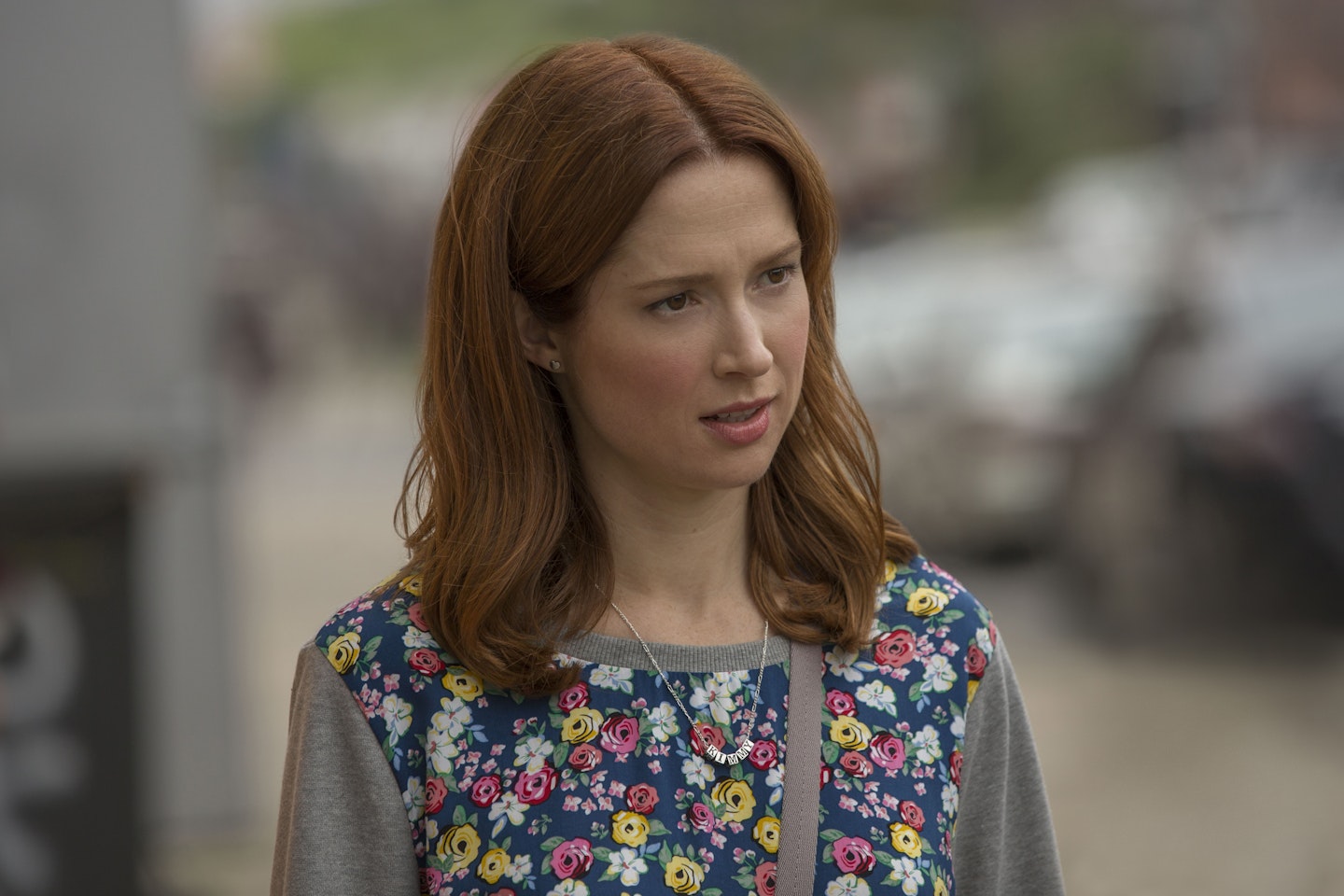 3 of 7
CREDIT: Netflix
Unbreakable Kimmy Schmidt
Unbreakable Kimmy Schmidt is televisual serotonin. It's hard not to be charmed by the relentlessly sunny Kimmy (Bridesmaids' Ellie Kemper) as she adapts to life in New York after being liberated from an underground doomsday cult, but best of all are the gang of supporting characters: her musically-inclined roommate Titus (Tituss Burgess), her erratic landlady Lillian (Carol Kane) and her glamorous trainwreck of a boss, Jacqueline (Jane Krakowski).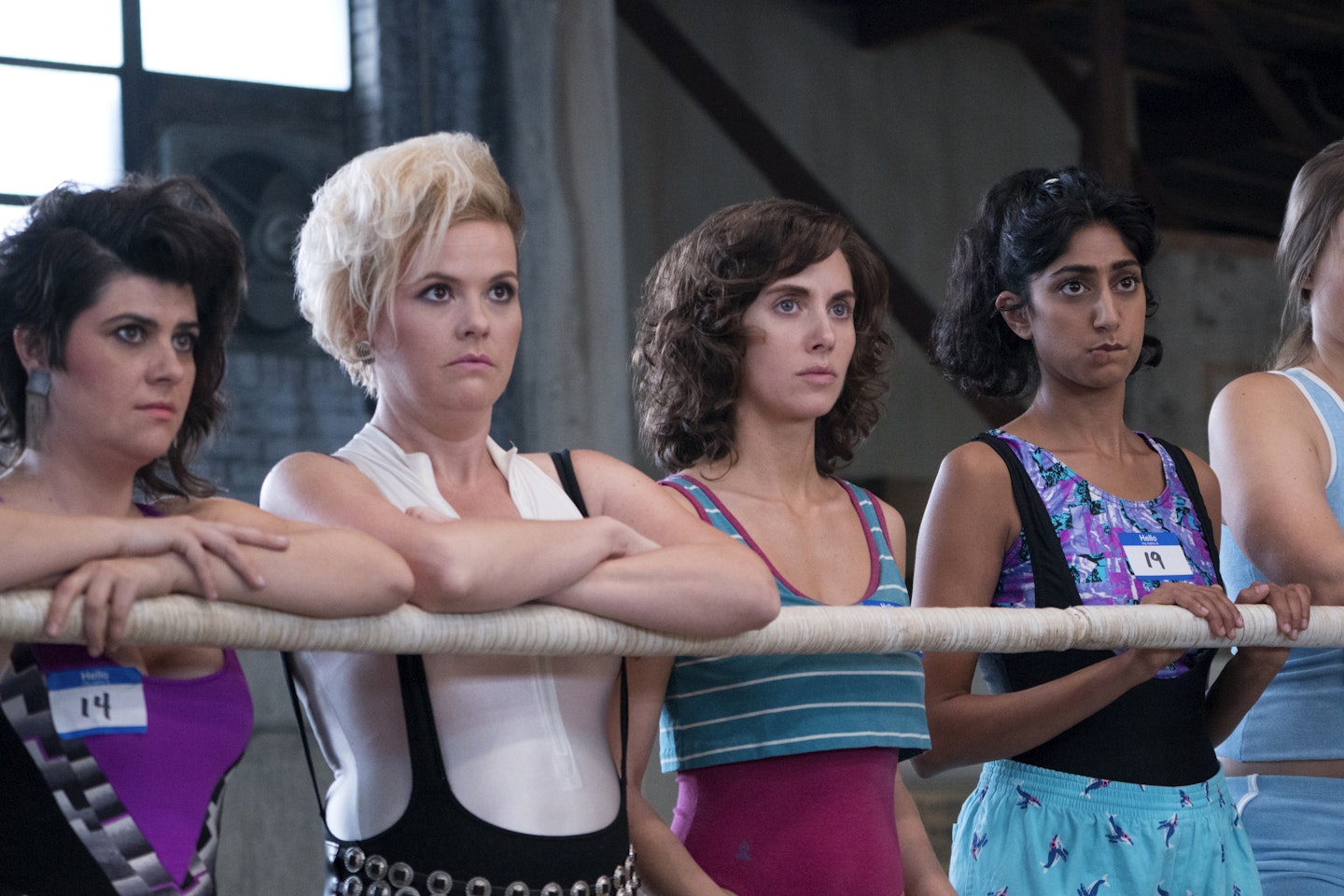 4 of 7
CREDIT: Netflix
Glow
Big hair, neon and a whole lot of spandex: GLOW transposes Flashdance's underdog story to the hyper-camp world of '80s wrestling, with an added dose of female empowerment. Alison Brie stars as Ruth Wilder, a struggling actress whose last-ditch attempt at success leads her to try out for an all-female wrestling league. Consider it the cheerier cousin of Orange Is The New Black (the shows share an executive producer, Jenji Kohan).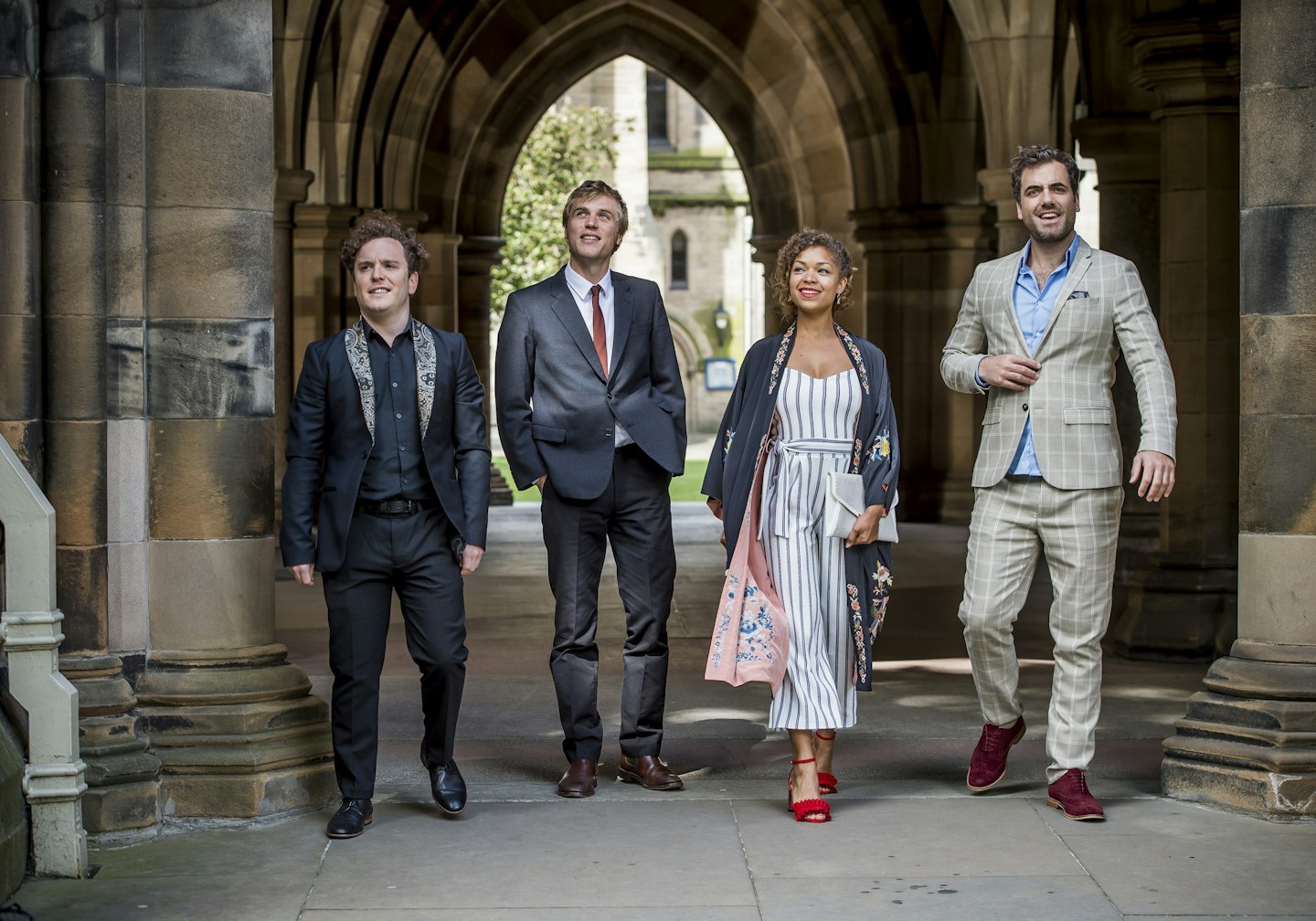 5 of 7
CREDIT: Netflix
Lovesick
An STI diagnosis forces Dylan (Johnny Flynn) to reconnect with his former partners: if the premise sounds familiar, that's because the show formerly known as Scrotal Recall was first broadcast on Channel Four a few years back. Happily, it was saved by Netflix, given a more, ahem, palatable name, and is now in its third season. Think of it as an extended, more foul-mouthed Richard Curtis comedy, populated with characters you've probably met on a night out.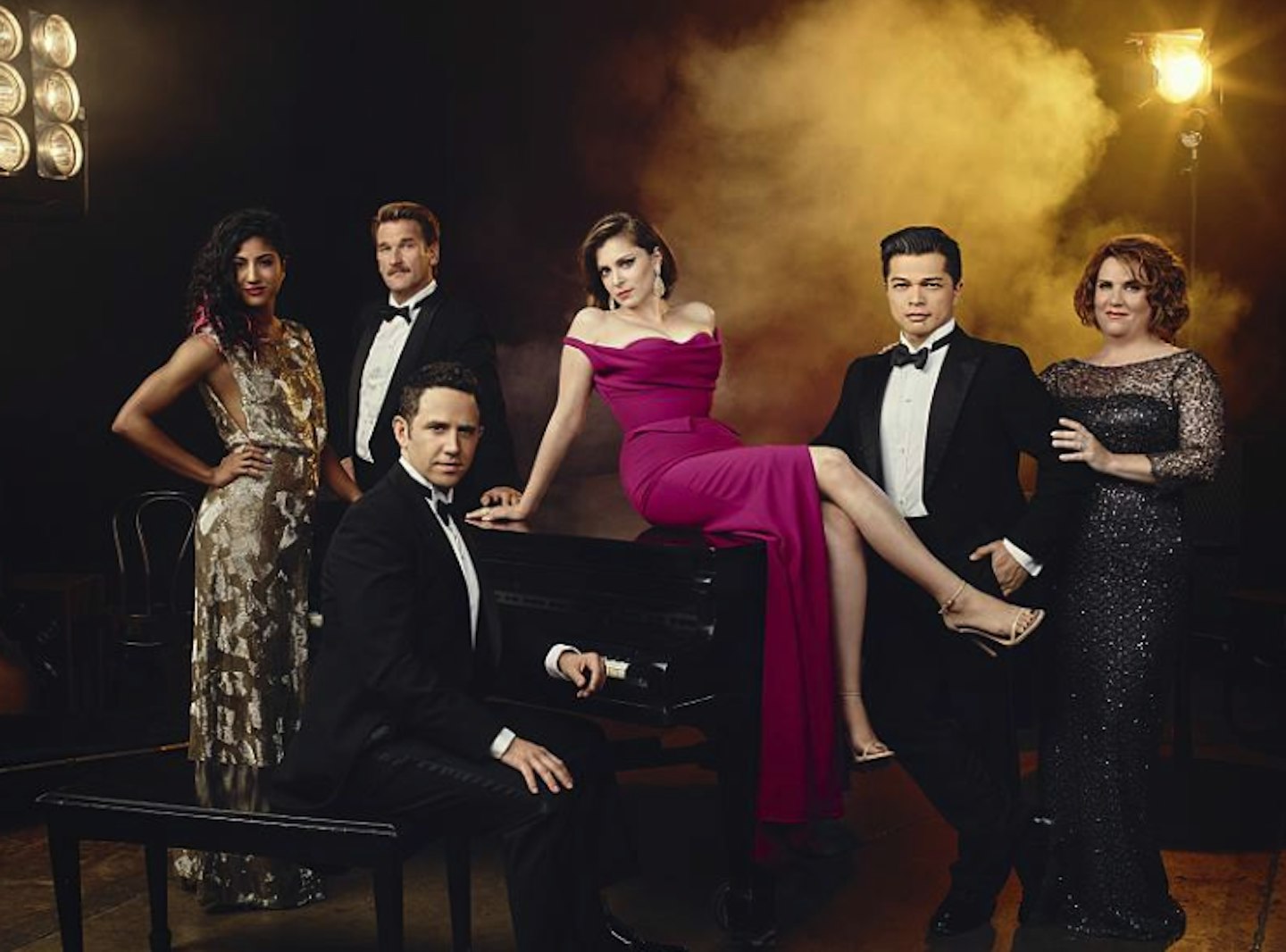 6 of 7
CREDIT: Netflix
Crazy Ex Girlfriend
Don't be put off by the title. To paraphrase the show's theme song (yes, there's songs. Lots of songs), Crazy Ex Girlfriend is 'a lot more nuanced than' re-hashing boring relationship tropes. The brainchild of writer and comedian Rachel Bloom, the series follows compulsive over-achiever Rebecca (also played by Bloom) as she decides to pack in her high-flying city job and move to California, following a random encounter with a childhood crush. Even if you're not a musical fan, Bloom's songs and scripts have a knack of skewering everything from relationships to mental health.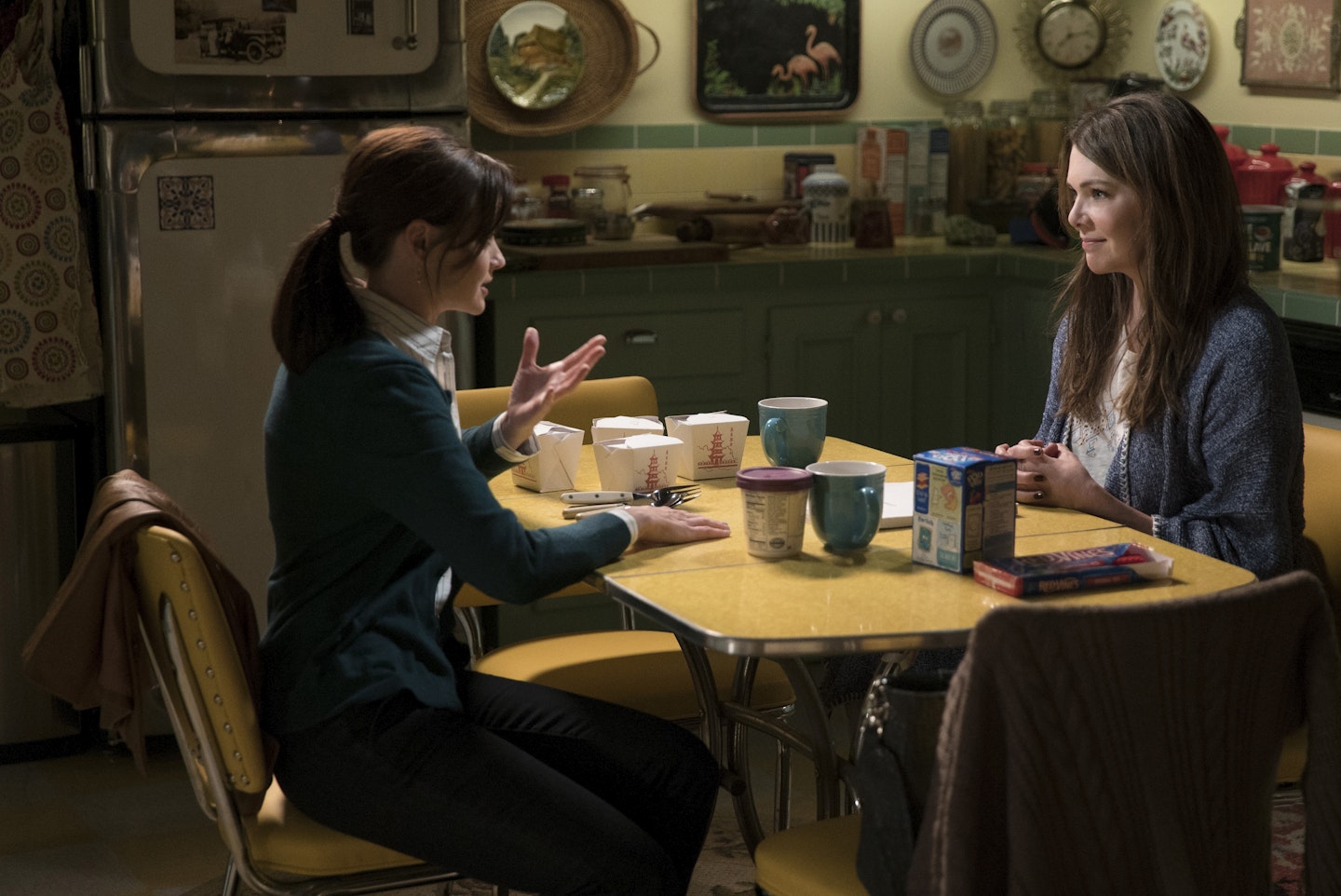 7 of 7
CREDIT: Netflix
Gilmore Girls: A Year In The Life
There are few things more reassuring than a chapter of Gilmore Girls, and the four feature-length episodes that make up Netflix's Year In The Life reboot, set ten years after the show's final bow, have all the qualities we love. There's the speedy script, delivered at break-neck pace by Rory (Alexis Bledel) and Lorelai (Lauren Graham), the soothing backdrop of Stars Hollow, the same low-stakes romantic dramas and coffee. So much coffee. Though the ending - spoiler alert - has proved divisive, it's still the perfect comfort watch.
And so we inevitably come to the Kardashians; the women, Jameela says really rather often, who are among the worst of these examples because of the sheer scale of their platforms. She's wary of talking too much about them – she says she's been accused in the past of 'creating headlines to climb them for success'. But she adds, 'We're going to start seeing it for how really disgusting it is, and I think people are going to be like, "You're hurting me."' For the record, she has never heard from the Kardashians, despite multiple attacks on Kim – in particular for selling appetite-suppressant lollipops on Instagram.
In two weeks' time, the third season of The Good Place, in which Jameela stars alongside Kristen Bell and Ted Danson, will come to Netflix. It's the best series yet, she says, a comedy she landed by chance after moving to LA to become a screenwriter. I wonder if regularly slamming Hollywood standards will come back to haunt her. 'The funniest thing is when people are like, "You're just saying all of this stuff to further your career." Are you insane? I'm biting all the hands that could possibly feed me. But I won't go away.
After an hour in her company, I feel genuinely emboldened. But there's something else. A part of me hopes that, one day, Jameela can just talk about the hugely successful TV show that has made her an LA star despite no previous acting experience, or her career and her talent. That one day, we all can. Isn't that the point?
'The Good Place' is on Netflix from 28 September