Ever sinceRebel Wilson stepped onto the screen in Pitch Perfect, we were in love. Her performance as Fat Amy was an undeniable highlight of the three-strong franchise. She has stolen scenes in Bridesmaids, Bachelorette and How To Be Single. She was the perfect foil to Anne Hathaway in The Hustle. She creeped us out in Cats (we still have nightmares about those child mice). And she took the lead in rom-com satire Isn't It Romantic. In short, we're fans. Last year, she's added another fan to the list: her boyfriend, Jacob Busch. But unfortunately, their relationship has now ended.
Rebel recently announced her relationship with her girlfriend Ramona Agruma, a successful fashion and jewellery designer. She posted an adorable Instagram picture of the pair with the caption, 'I thought I was searching for a Disney Prince... but maybe what I really needed all this time was a Disney Princess.' Although Rebel has now moved with previous reports stating he simply 'wasn't the one,' let's look back on her past relationship and dig into who Jacob Busch is:
What does Jacob Busch do, and how did he and Rebel meet?
Rebel met Jacob in 2019 through mutual friends, with Rebel confirming that they were introduced long before her recent decision to change her lifestyle. He may have the dream job: he is the founder of an ice cream brand named Napp's, so probably has a lifetime supply. And it's certainly good enough for Rebel, who has posted to her Instagram story about how much she loves the low-calorie ice cream.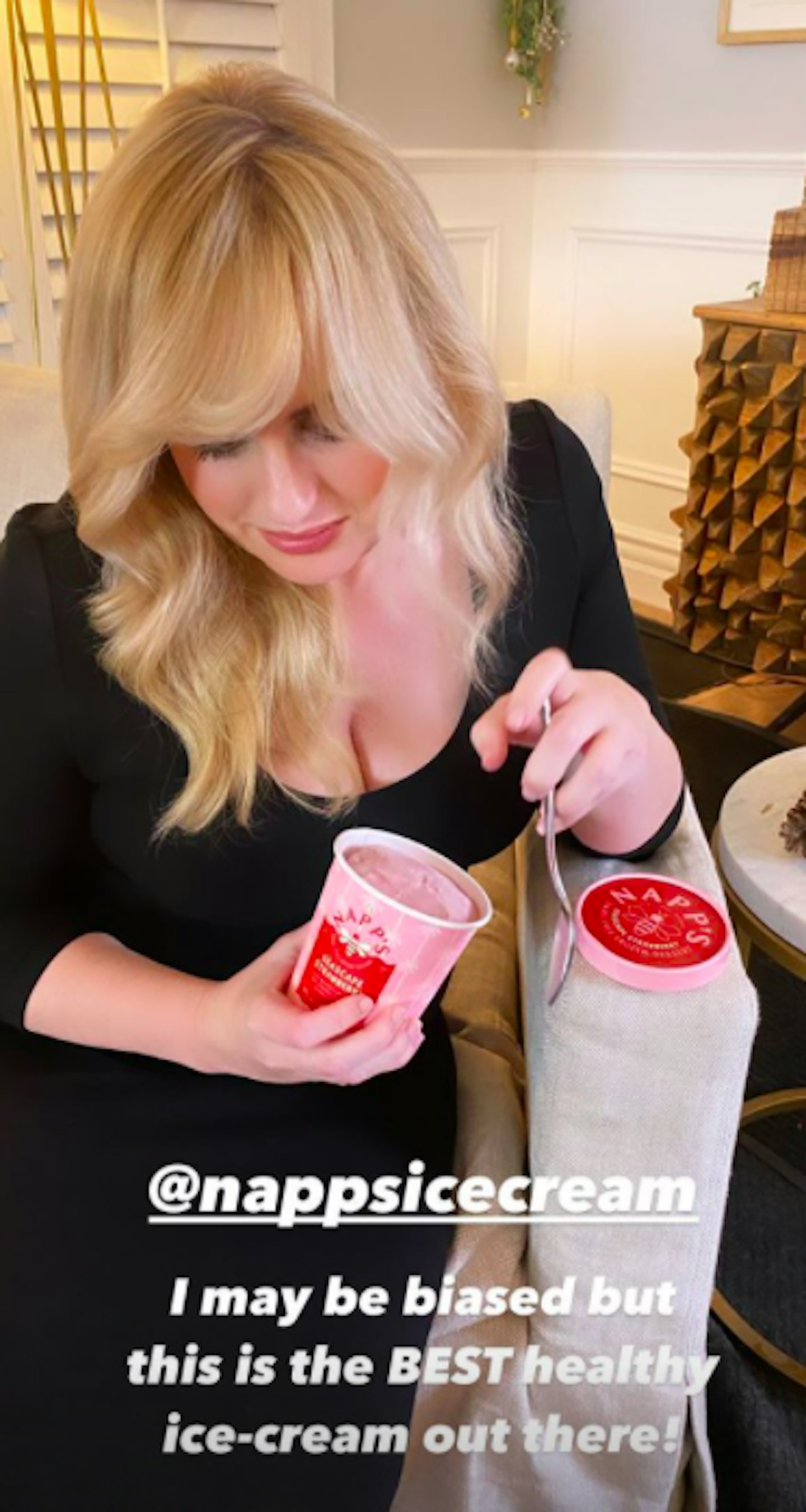 The pair may have known each other for a while but didn't make their relationship Instagram official until September of 2020, when they attended the Planetary Health Gala in Monaco together. Other guests included Kate Beckinsale, Sienna Miller and Maisie Williams. Not a bad crowd! She has added that he is a 'very private' person.
A few days later, the pair were in Ireland. Rebel posted Instagram stories showing Jacob stretch his legs on the tarmac of an airport, suggesting that they were just stopping off briefly - perhaps for a refuel of the private jet they were using. It's a hard life, isn't it?
Days later, Rebel posted an Instagram selfie to make the her return to the country and to work. Jacob posted a simple 'Beautiful' underneath the image. Then, on October 11th, Rebel posted an enviable video of the pair relaxing in a beachside pool.
But our favourite Insta post by far were their Halloween shots. The couple have managed that perfect blend of spooky and scary.
He's also pretty smart. When Rebel participated in a celebrity edition of Who Wants To Be A Millionaire, she phoned Jacob for help on the $64,000 question. Rebel didn't know the answer to the question 'who has won the last five Coney Island Hot Dog Eating Contests?' but Jacob, somehow, did: it was Joey Chestnut.
The actress has previously spoken about how her decision to pursue a healthier lifestyle was inspired by her hopes to eventually become a mother, and her plan to freeze her eggs. 'I was thinking about fertility and having good quality eggs in the bank,' she said in a recent video. 'So I was like, "Okay, I'm going to do this. I'm going to get healthy."'
When did Rebel Wilson and Jacob Busch split up?
When Rebel Wilson shared a very revealing caption on Instagram we instantly knew her relationship with Jacob Busch was over. She shared an Instagram picture calling herself a 'single girl.'The caption said, 'Lots on my mind...aghhhhhh...#single-girl-heading-to-Super-Bowl!'
The couple officially split up in February 2021 and Jacob was reportedly 'really upset' when she broke things off. According to US Weekly, Rebel broke up with Jacob over text message. A source told the publication,'They went to Aspen right before the holidays and had a blast. Then, he left for Florida to be with his family, and he invited her because he really wanted her to meet [them] but she never committed to doing that.' They continued,' They talked all throughout the holidays and had excellent communication, but then, all of a sudden, she got really quiet and broke up with him via text message about two or three weeks ago.'
Reportedly, Jacob didn't take the split well and is 'really upset.' According to the source: 'It was very hurtful.' However, they confirmed he was harbouring 'no ill-will towards her.'
Who are Jacob Busch's family?
Jacob is a member of the Anheuser-Busch family, whose ancestors co-founded the Adolphus Busch brewery in 1852. The company was sold to InBev in 2008, and now the Anheuser-Busch clan have an estimated worth of $13.4 billion. Not exactly small change.This makes him the heir to a billion pound empire...
Is Jacob Busch on Instagram?
Yes he is! He can be found here, and boasts an impressive 66.4K followers. He regularly treats his well-wishers to glimpses into his glamorous lifestyle, including the occasional shirtless shot. We are not complaining.
Who has he dated before?
Before meeting Rebel, Jacob Busch dated Adrienne Maloof for a few years. Adrienne is best known for starring in Real Housewives of Beverly Hills. When they met in 2013, Jacob was 24 to Adrienne's 52, but you can't put an age on love. They split, amicably, in 2015.