This awards season has been a strong one for British talent. Stars including Emma Corrin, Rosamund Pike, Vanessa Kirby and Daniel Kaluuya have impressed on the global stage and picked up prizes at the countless virtual events held over the past few months. But if the last few weeks have proved anything, it's that one British woman is having the year of her life. Emerald Fennell, until now best known as The Crown's Camilla Parker Bowles, picked up two awards at this year's BAFTAs and one Oscar, solidifying her status as one of this country's brightest talents.
Having written and directed Promising Young Woman – a remarkable exploration of consent and sexual agency that deftly walks the tightrope of light and dark – Emerald took the BAFTA prizes for Best Original Screenplay and Outstanding British Film. In any normal year, Grazia would have been backstage in the winners' room at the Royal Albert Hall, poised to congratulate Emerald on her achievement. Instead, she appears virtually from her suite at The Ritz. 'This hotel is so enormous, I'm actually too frightened to move,' she says with a smile. 'If I touch anything it could go on fire or fall or break. I'm sitting quite still.'
Her surprise on winning the first award – 'I thought I'd do a better speech than this!' – was, she says, genuine. When I ask if she would have been able to comprehend the film's success, even a year ago, she shakes her head. 'I don't think I'd believe it, honestly, if I went back to the first day of filming,' she explains. 'You know, we did the film in 23 days: it is a labour of love for everyone who made it. We never dreamed it would come this far. It's been completely incredible.'
The idea for Promising Young Woman came to Emerald when she visualised a woman being taken advantage of and turning the tables on her attacker. From there, it received the backing of LuckyChap, Margot Robbie's production company, and became critically acclaimed on the festival circuit ahead of its international release. It has five Oscar nominations and Emerald is the first British woman in history to be acknowledged in the Best Director category. The obstacles facing women in film are varied, but when
I ask Emerald how women can be supported and nurtured, she explains that it's often the simple things that get in the way. 'The first thing I'd say, as someone with a young child, is that anything we can do to help with childcare would make a huge difference. The hours are so long. It's impossible to have a young family and work in this industry.' Emerald was seven months pregnant while directing Promising Young Woman.
In many ways, Emerald seemed destined to be cast in The Crown. Her father is the jeweller Theo Fennell, and the family split their time between their London home and a country house. Emerald attended Marlborough College, the same boarding school as the Duchess of Cambridge and Princess Eugenie, and her 18th birthday party – documented in Tatler – counted Delevingnes and Bransons among the guests. She has kept those west London links. 'I've grown up alongside her,' Daisy Lewis – actor, writer and director – says. 'She is a really good person and a really talented person: those two things don't often come together as one.' Emerald has also forged a friendship with Phoebe Waller-Bridge and, of course, Promising Young Woman's star, Carey Mulligan.
Her awards success may have surprised Emerald, less so those who know her, and Roland Mouret was thrilled to dress her for the BAFTAs. 'Her stylist, Colomba [Giacomini] had mentioned she felt amazing in it and asked for something similar for BAFTA,' Roland tells me of the organza gown, an adaptation of one from his A/W '20 show that Emerald wore on a shoot last year. 'It has this great ethereal quality, yet it's protective, as it has 10 metres of fabric swathed around the body. I love that we've had this relationship... and the dress she chose to wear for BAFTA is a continuation of the story we started together last year. Emerald is inspiring.'
'I just think she's just got an amazing voice,' BAFTA host Edith Bowman adds over the phone post- ceremony. 'She is a proper Wonder Woman, and it is so inspiring to see a female writer and director make these beautiful, brilliant stories.'
Post-Oscars, Emerald will write the script for Zatanna, a big-budget adaption of a DC comic. This will leave little room for acting – she and the rest of The Crown's season four cast are being replaced for the next instalment – but she won't rule it out. 'I love working with the amazing people that I've been able to work with. For the foreseeable, that will be behind the camera. But I love acting.' In front of the camera or behind it, one thing is clear: Emerald is well on her way to becoming Hollywood royalty.
'Promising Young Woman' is available now on Sky Cinema and NOW
How old is Emerald Fennell?
She's a 35-year-old actor, author and screenwriter.
Is Emerald Fennell pregnant? Does Emerald Fennell have children?
Emerald has one child - she was pregnant while making Promising Young Woman - and is pregnant with her second: this became public when she arrived at the Oscars with a prominent baby bump.
Where do I know her from?
Depends how quickly you binge-watch. You might remember her from series 3 and 4 of The Crown, where she plays Camilla Shand (aka Camilla Parker-Bowles), Prince Charles's love interest (who, obviously, years later became his wife).
If you haven't seen The Crown then you probably know her best from Call The Midwife where she played everyone's favourite lesbian midwife, Patsy Mount. She also popped up in Joe Wright's gorgeous adaptation of Anna Karenina. But really, she's making the biggest waves behind the scenes...
But she's also a writer?
Yes! She wrote season two of Killing Eve, continuing the story after Phoebe Waller-Bridge wrote series one.
And, because writing a TV show just isn't enough, she also writes the Shiverton Hall series, children's books about a boy named Arthur who goes to a creepy school. Plus - honestly, how does she have the time? - she's working with Andrew Lloyd Webber on a musical, which completely reimagines Cinderella for a modern audience. No big deal.
And, of course, there's Promising Young Woman.
She's mates with Phoebe Waller-Bridge?
Yep, they met while both acting in the 2010 film, Albert Nobbs, and became close. But her job on Killing Eve wasn't just based on their friendship – she had a week long trial in the writers room after which she was promoted to head writer.
Is she related to Theo Fennell?
Theo Fennell, a well-known jewellery designer and favourite of Elton John, is her dad.
What about Coco Fennell?
Yep, the fashion designer Coco Fennell is her sister. They're a busy family.
And the author, Louise Fennell?
Is her mum. At this point just assume that every high-flying Fennell in England is a relation.
Where is she from?
She's from London, but she went to school in Wiltshire and then went to university in Oxford. Specifically the University of Oxford.
What is she doing next?
Given her current CV, presumably running for US president or finding a quicker way to split the atom.
When does she find time to sleep?
A good question. We're honestly not sure.
Gallery: Princess Margaret's Most Stylish Moments In The Crown
SEE: Our favourite of Princess Margaret's looks from The Crown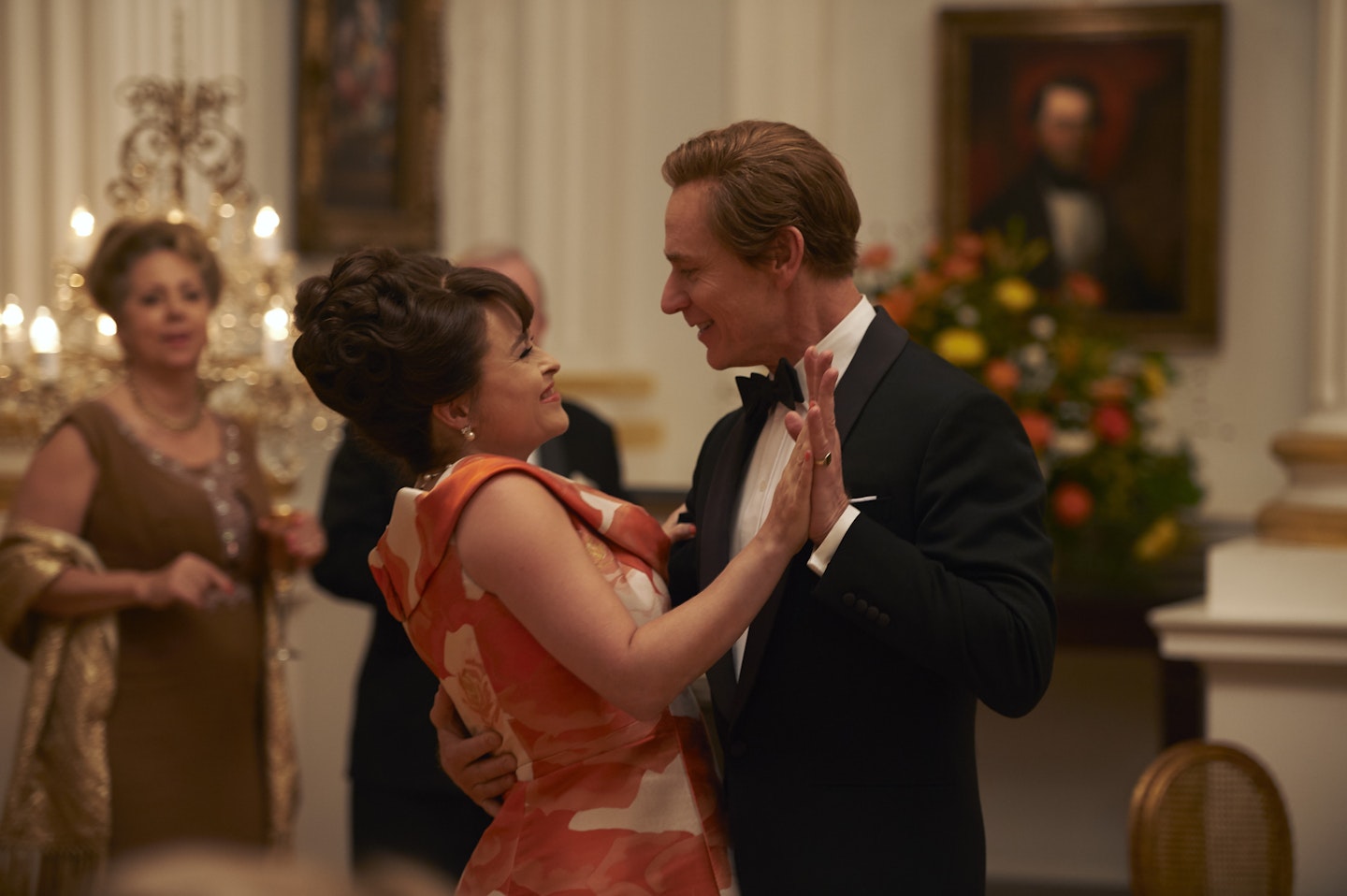 1 of 7
Helena Bonham-Carter as Princess Margaret in The Crown
Season three picks up in 1964 so expect bouffant hairstyles and ever-so-slightly more 'swinging' hemlines.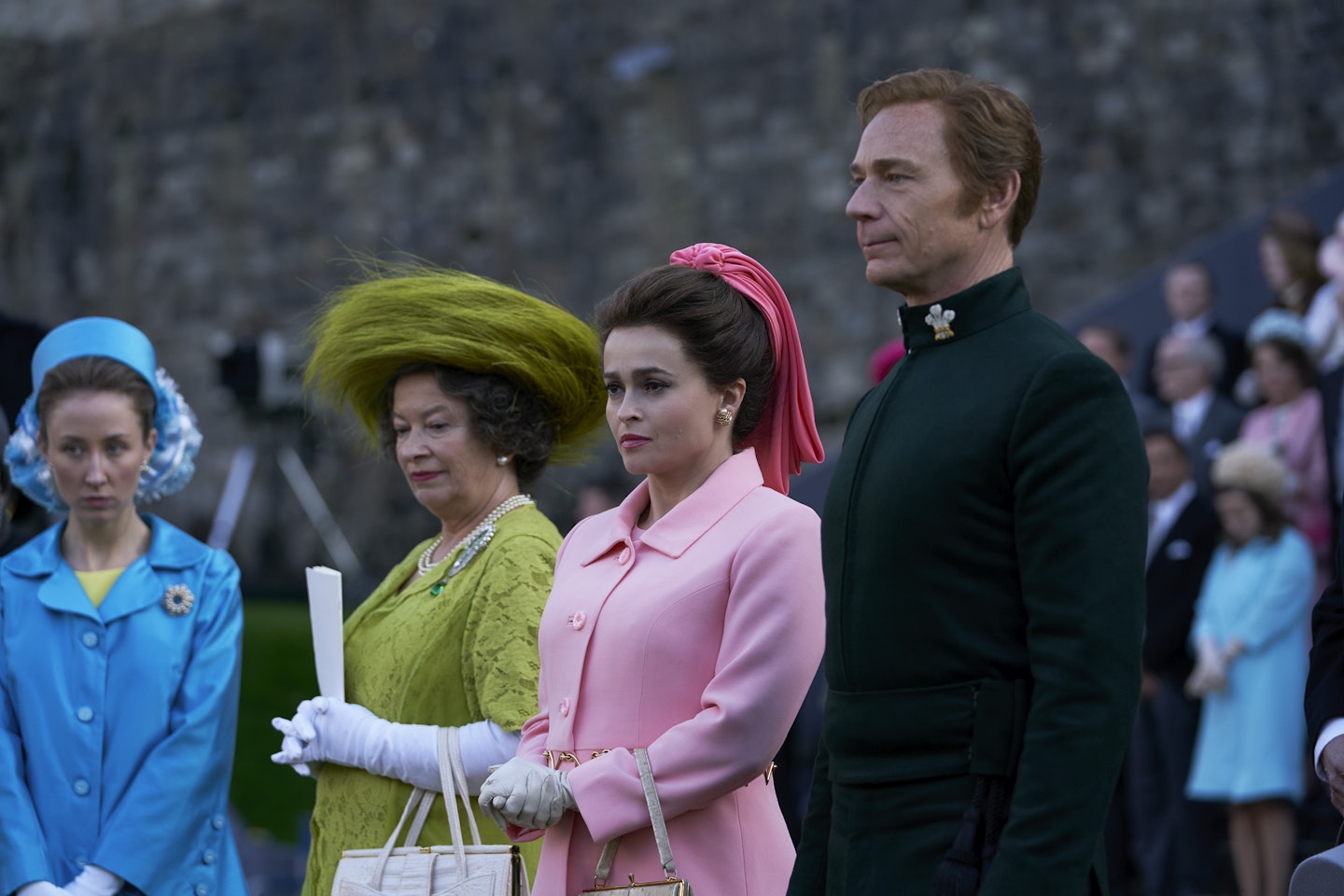 2 of 7
Helena Bonham-Carter as Princess Margaret in The Crown
Amy Roberts, the show's costume designer, told Hello that Princess Margaret's colour palette was slightly more 'bruised' than her sister's, but here she is in crowd-pleasing pink.
3 of 7
Helena Bonham-Carter as Princess Margaret in The Crown
Princess Margaret was famously a fan of turquoise - she was given the Persian tiara made up of diamonds and turquoise on her 18th birthday by the Queen Mother - and here she wears it matches her eyeshadow.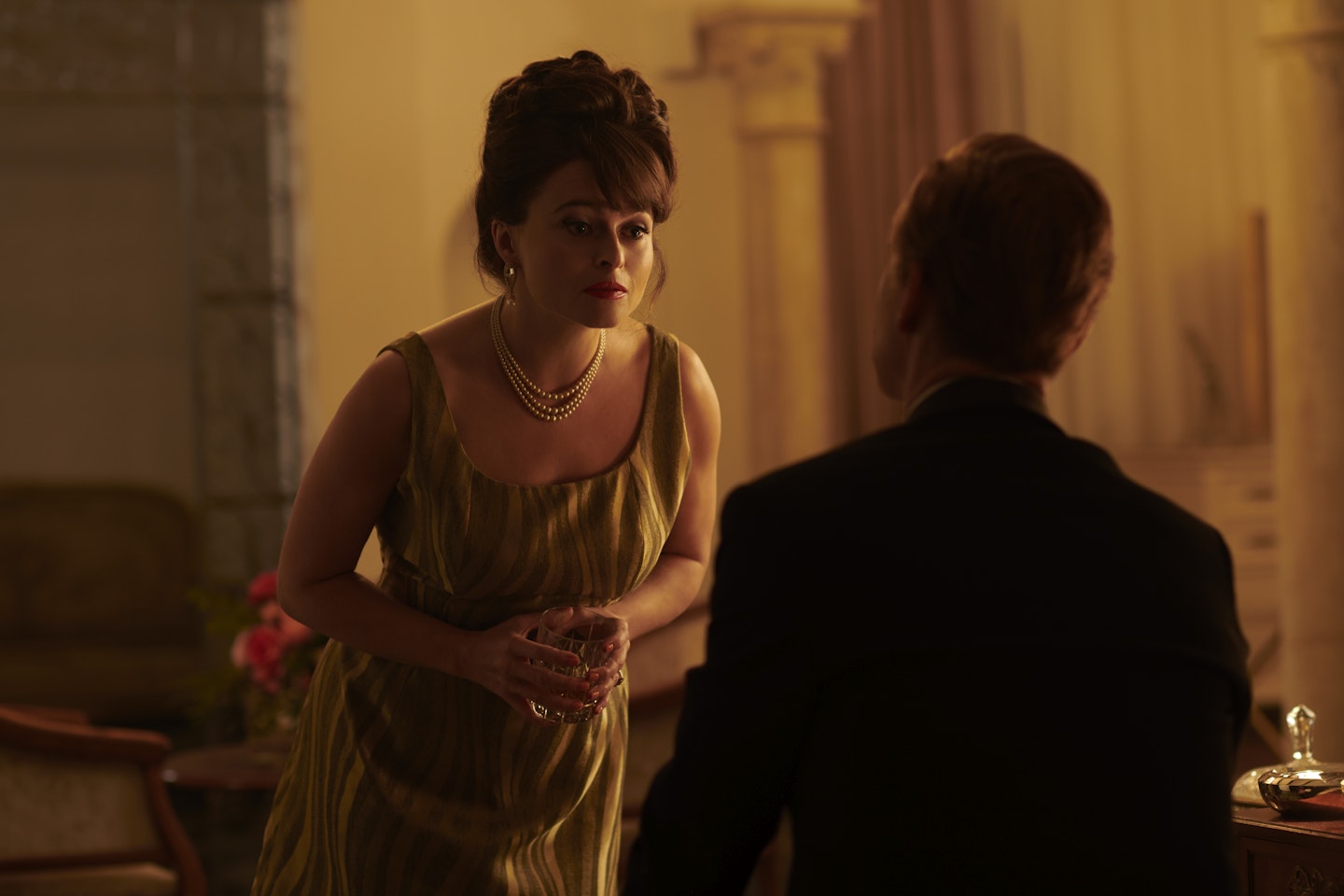 4 of 7
Helena Bonham-Carter as Princess Margaret in The Crown
The princess proves that a three-string of pearls never goes out of fashion.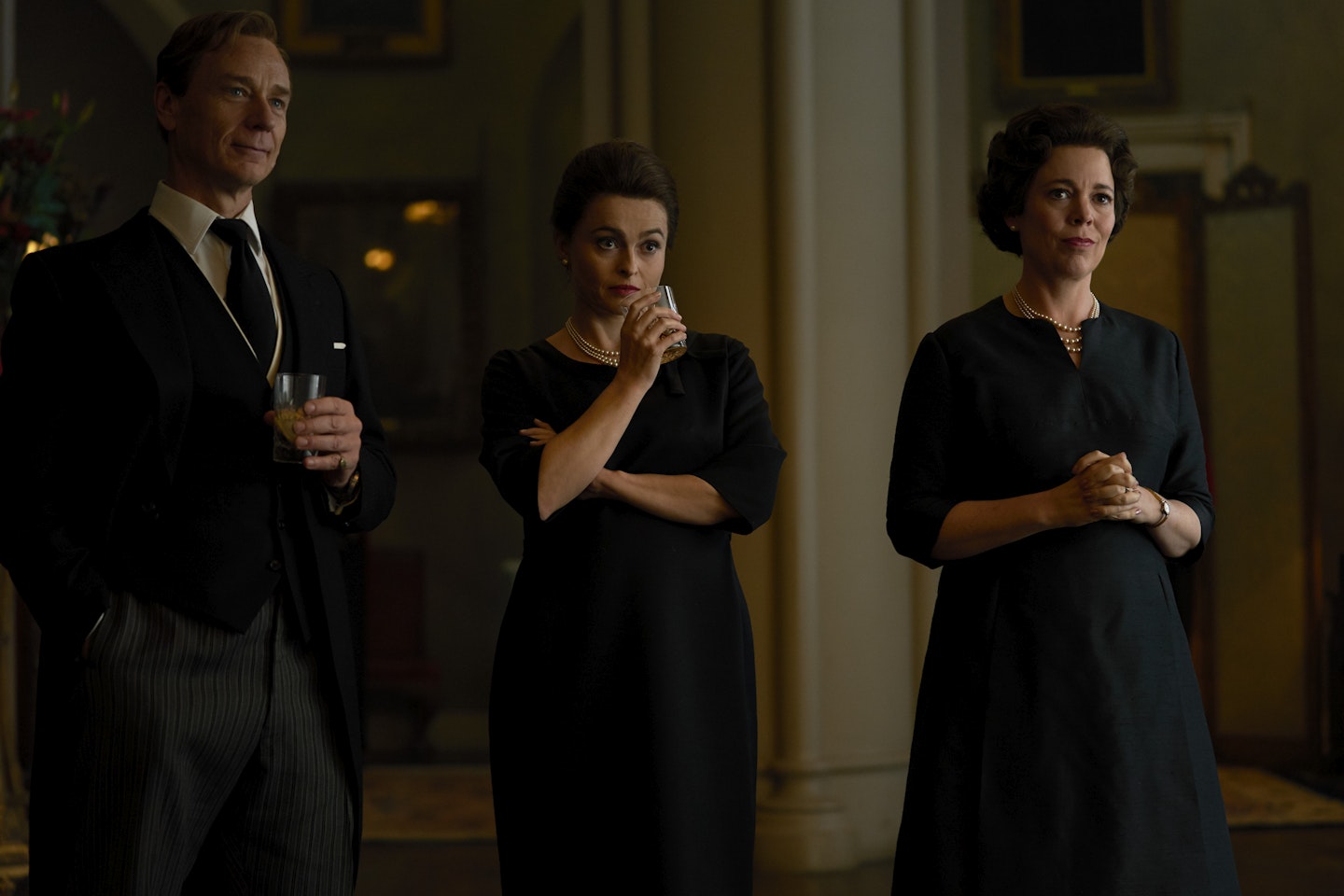 5 of 7
Helena Bonham-Carter as Princess Margaret in The Crown
Both sisters demonstrating the subtle power of the LBD.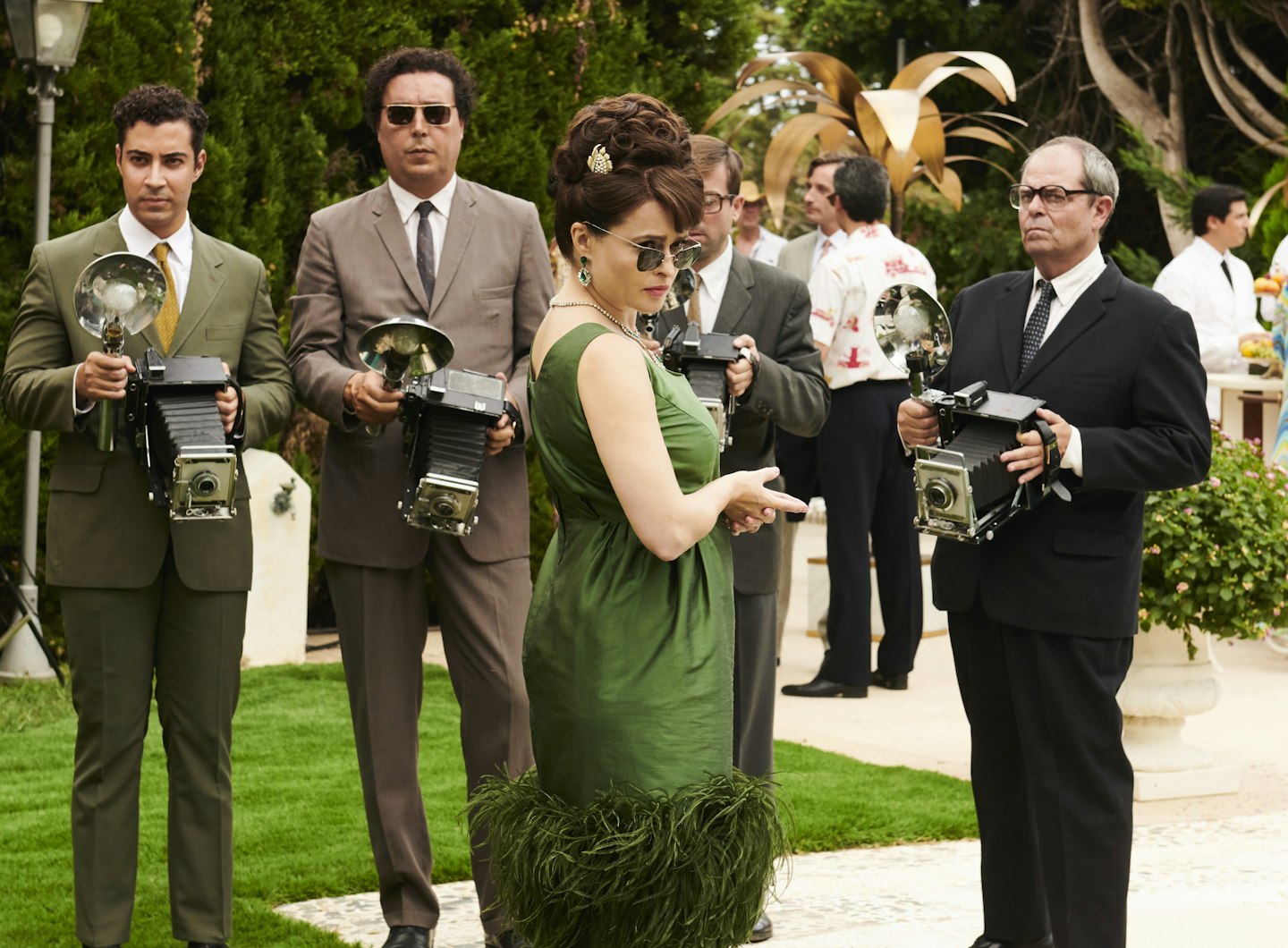 6 of 7
Helena Bonham-Carter as Princess Margaret in The Crown
Princess Margaret was a slightly more eccentric dresser than her elder sister, hence the feathered trim and cat's eye sunglasses.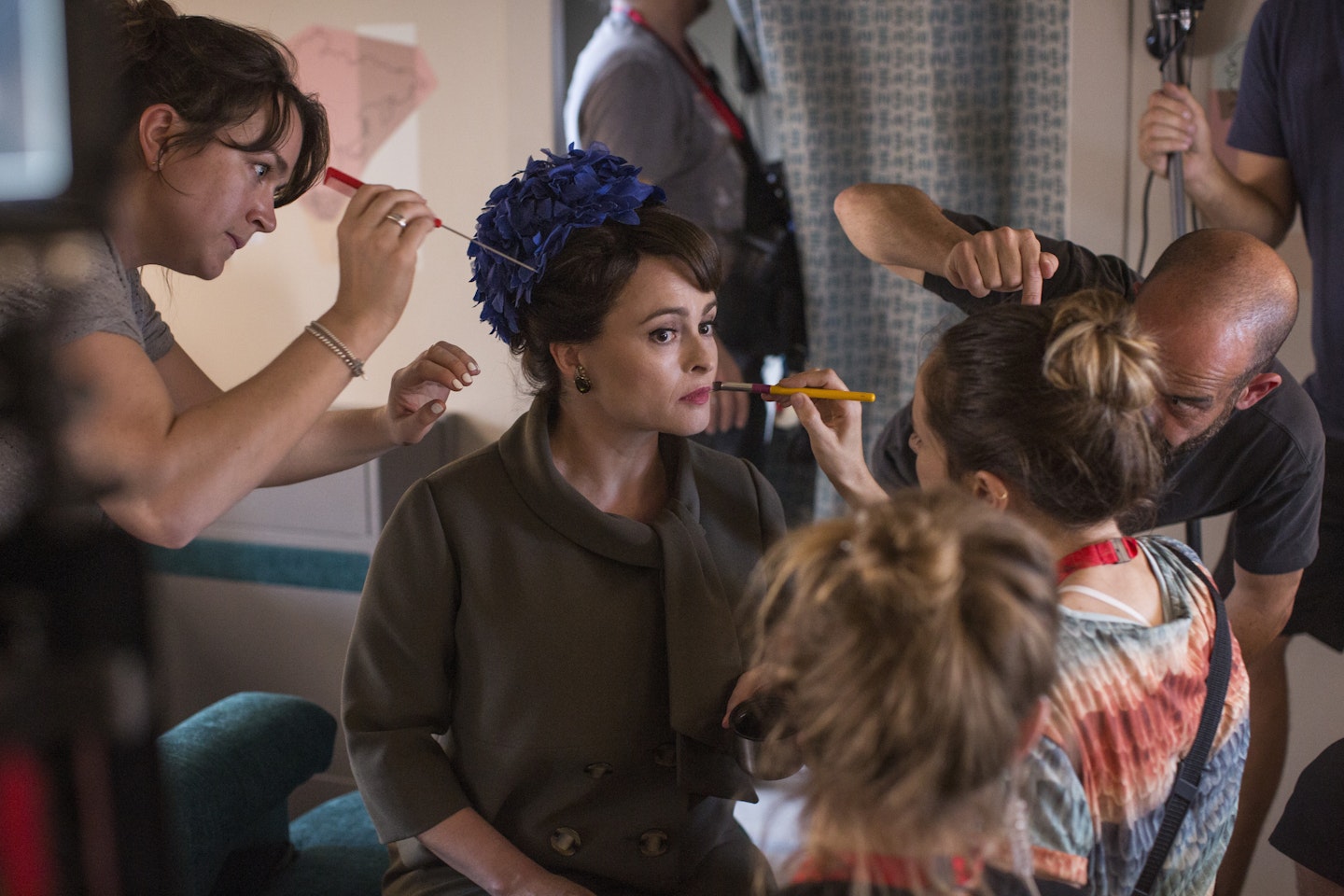 7 of 7
Helena Bonham-Carter as Princess Margaret in The Crown
Expect to see plenty of eye-catching headgear in season three.