When it comes to mental health, cinema hasn't always offered the kindest of perspectives but rising star Bukky Bakray is helping to combat the stigmatisation with her latest project.
Following her BAFTA-nominated performance in British drama Rocks, the actor partnered with emerging filmmaker and actress Ella Greenwood to star in the short Self-Charm. The film centres on a young teen who is struggling with self-harm and after several therapeutic alternatives fail she is given a plant to take care of as if it was herself.
'For me, everything is about the story, about the content and the art and I saw in Self-Charm something that I really wanted to delve into,' Bakray tells Grazia about signing onto the project. 'I'm all about jumping into stuff that's a challenge so I was really excited about being a part of this project to see if I could learn a bit about myself and what methods I would use to jump into the character.'
Greenwood had been a fan of Bakray's since watching Rocks at the 2019 London Film Festival and knew then she wanted the actor to play the lead in the film. 'When I wrote this script I had Bukky in mind, and I had actually been following her for a while on Instagram. So I messaged her and just said, "look like is it something of interest?"'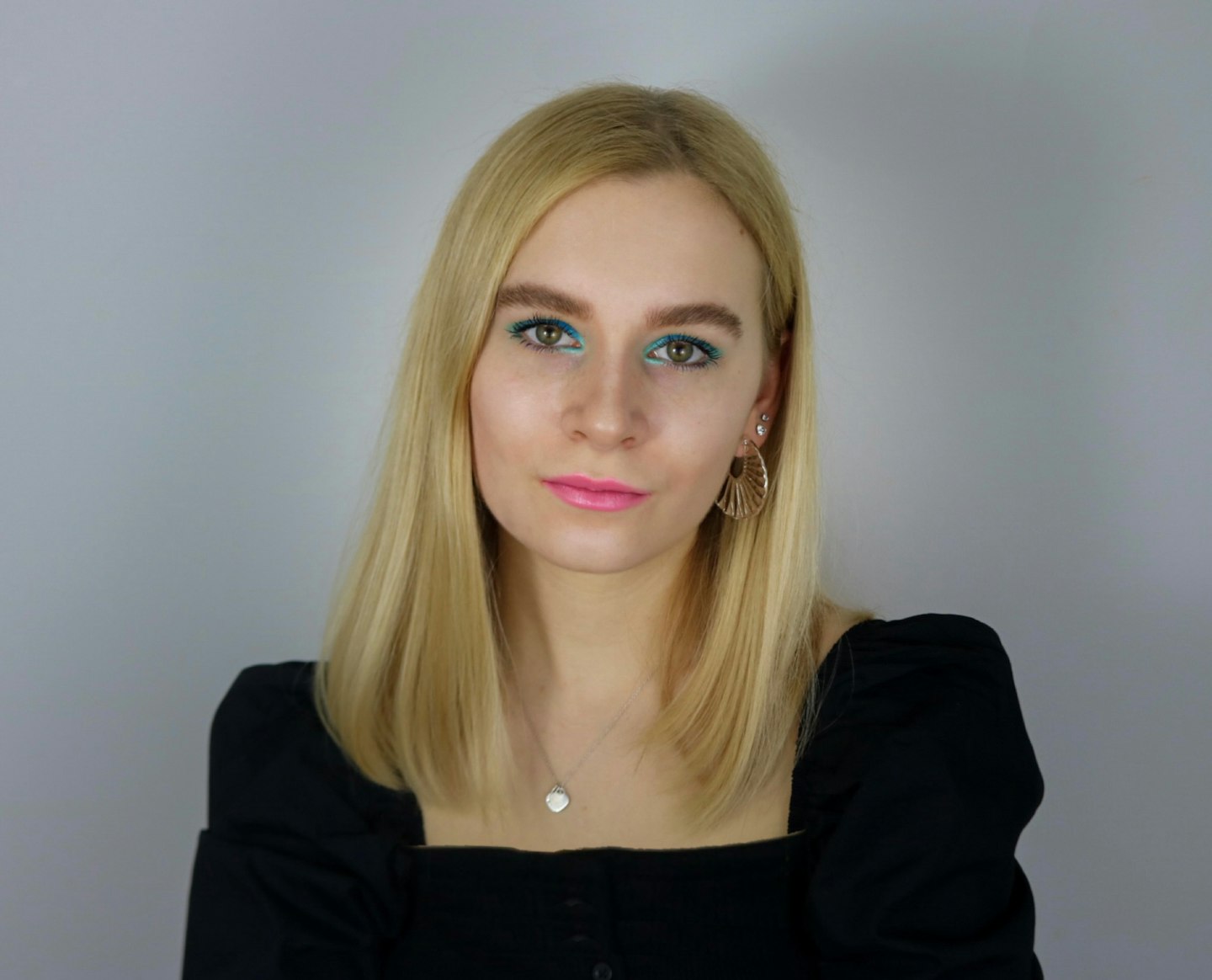 Clearly it was and from the first conversations the two had about the character, they were on the same page for how to play it. 'I had a really long conversation with El about why she wrote the character, her aims and intentions and it really aligned with what I had in my head,' Bakray says. 'When the director and performer are in sync, that's when the art starts to make sense.'
'I knew that Bukky was an incredible actress and a really wonderful person to talk to so it was just saying, I want to see what you think your character would do, or what even you would do if you were put in this situation,' Greenwood adds. 'I just really want a more normal representation of these characters, of young people and of teenagers, and what they actually sort of think and feel in the situation.'
The plant therapy conceit is something the filmmaker conceived to reflect some of the more quizzical suggestions she was given while contending with her own mental health issues. 'I have experience with self harm and being in that sort of situation, I wanted to reflect some of the ridiculous things they came up with,' Greenwood says. 'I don't want any of my work to be triggering or graphic, and thought there was a way of representing [self-harm] in a nice way using my experience and how I got better.'
Greenwood, who was recently selected by Forbes for their 30 under 30 list, is building a slate of mental health based movies through her production outfit, Broken Flames Productions including Self-Charm and her feature directorial debut Faulty Roots starring Melanie Walters (Gavin & Stacey) and Kayleigh-Paige Rees (Sanditon). Bakray is hoping her recent awards season acclaim will spotlight Greenwood as well as the other filmmakers she's worked with.
'It's a mad feeling because I'm so new to the industry, I I don't know how it feels to want a trophy because of acting but I guess for me stories like Rocks, Self-Charm and the people who are responsible for that storytelling are put on that prestigious platform which adds to the outreach,' she says. 'I know you shouldn't get validation from external things but again it reminds people who can identify with these characters that their stories are interesting and their matter of existence is indispensable.
'When people put money into projects and when people put these projects on big screens that's how you know something means something in this world.'
READ MORE: Bukky Bakray And Morfydd Clark Among Nominees For BAFTA's EE Rising Star Award