Another day means another twist in Justin and Selena's on-going Instagram saga – and Justin's latest move has us all asking 'What Do U Mean?'
After posting an old snap of him and his ex earlier this month – which Selena later described in a comment as 'perfect'– Biebs went on to like one of the former Disney star's latest Instagram posts, a throwback shot showing the singer in a bikini.
Captioned 'tb to a sweet, small house in TX,' the picture shows the singer sat at an old piano. This cryptic Instagram exchange came the day after Selena was spotted backstage at Bieber's concert at the Staples Centre in Los Angeles.
Was this the sort of accidental 'like' that happens when you're 63 weeks into stalking someone's Instagram feed? The kind that has you cursing your abnormally large thumbs and wanting to throw your phone into the Grand Canyon? We're guessing not. Instead, it seems like it could be the latest manoeuvre in a carefully orchestrated Insta-campaign designed to win back Selena.
Apart from pining over his lost love, the 'Sorry' singer spent the Easter weekend getting back to nature with a lakeside camping trip. And unlike any camping trip we've ever been on, JB had plenty of 3G signal, allowing him to heavily document the vacation on Instagram…
Which, naturally, included posting this naked photo... Oh Biebs.
On 20th March we wrote...
It looks like Justin Bieber is still missing Selena Gomez; the singer has posted yet another #throwback picture of the pair kissing on his Instagram page.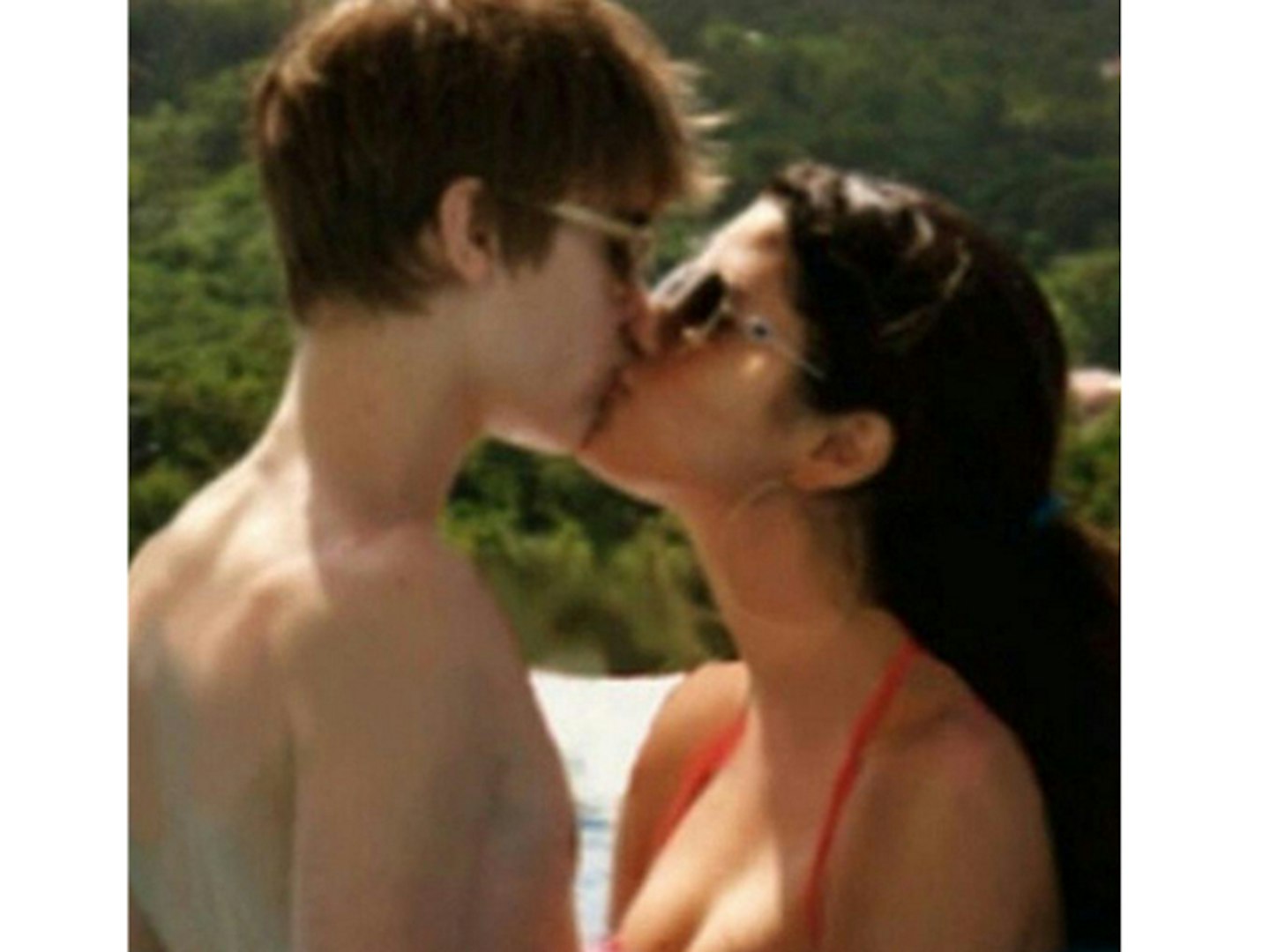 Bieber simply captioned the picture 'feels', letting fans figure out what he meant for themselves. The duo dated between 2010 and 2014, before going their separate ways.
The singer's latest hits Where Are U Now, Sorry and What Do You Mean are reportedly about his lost love.
Selena recently spoke publicly about the romance, saying: "To me it was: I'm 18, I have a boyfriend, we look cute together, we like that.
"Then I got my heart broken and I cared. Because people had no idea what was going on, but everywhere it was a million different things.
"I was kind of in a corner, banging my head against the wall. I didn't know where to go."
Bieber has recently been linked to model Cindy Kimberly and Hailey Baldwin.
READ MORE: Selena's Style Reinvention: See Her Best Looks So Far
READ MORE: Watch Out Taylor! Selena Steals The Crown As Queen Of Instagram