It's rare for a week to go by without the Affleck brothers being hit by disparaging headlines. Recent examples include Ben apparently telling Rose McGowan: 'God damn it, I told him to stop doing that' following her rape by Harvey Weinstein (he's denied he ever knew about the attack), and Casey being forced to bow out of the Oscars due to accusations of sexual harassment dating back to 2010.
Before that came allegations that Ben had cheated on Jennifer Garner in 2015 with their nanny, and his well-documented battle with alcoholism. The reason for the bad press? According to the actors' father Timothy, the brothers are simply victims of the entertainment world.
'It has taken a toll on both of my sons,' the 74-year-old told Grazia last week. 'Hollywood is a disgusting place. I think that's been a major factor in Ben's drinking. You're kind of forced to develop a persona that is hard to shed and go home to your family. It affects your whole life. I think that's one of the dangers of the film industry.'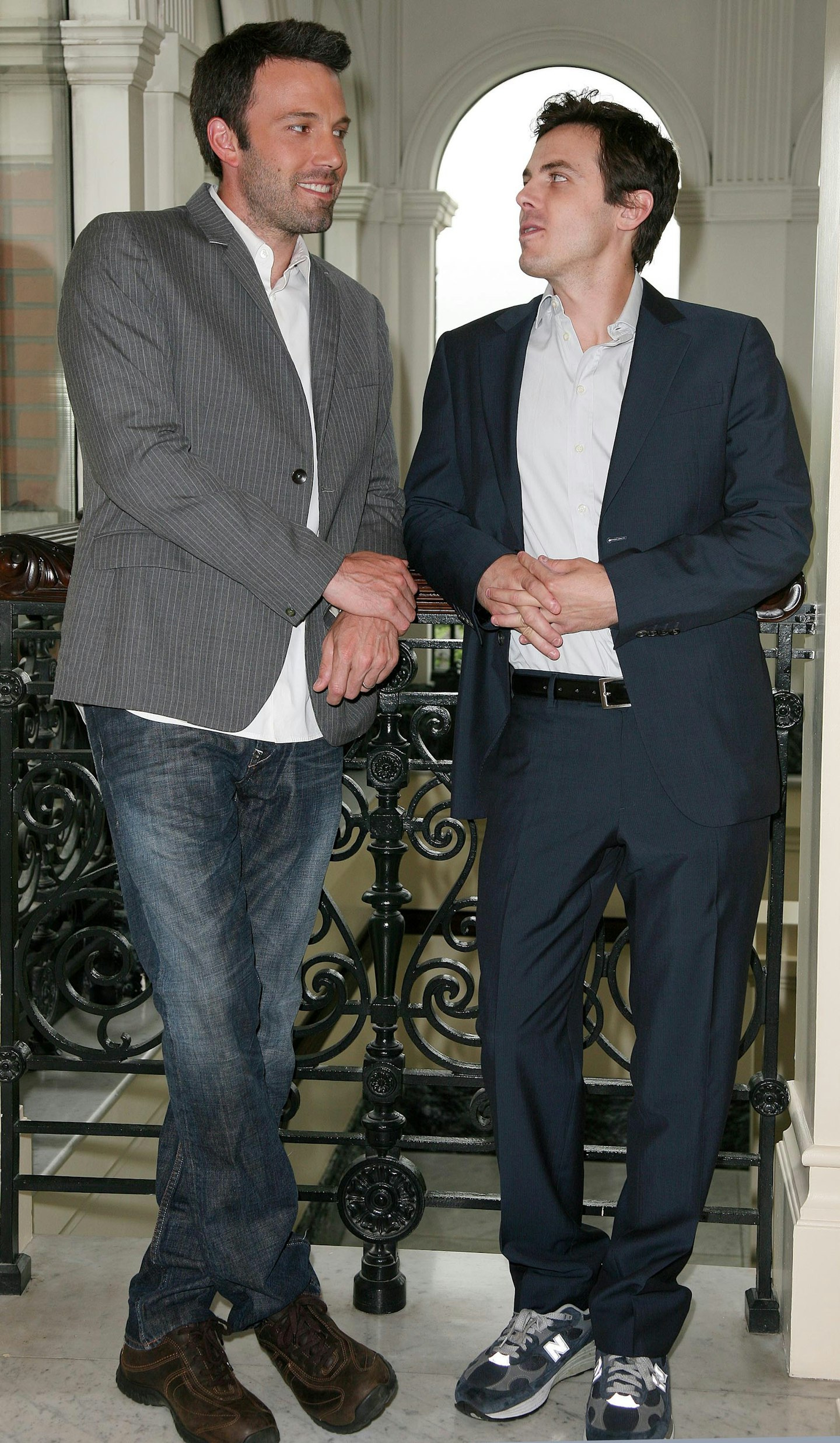 He went on to blame his own relationship with alcohol for Ben's stints in rehab – the actor has also previously spoken of this as a catalyst for his own drinking problem. 'I was a chronic, severe alcoholic for several years. I had to recover and, happily, I did,' he said. 'Ben has always been serious about getting sober. There is no question about that. He wants a balanced life and he is working at it.' Explaining the reason for Ben's 2015 split from Jennifer Garner, he said, 'It's very difficult to balance family life in the midst of global stardom. It's a hard, taxing life.' He advised Ben not to dwell on the divorce, adding, 'In the world outside of the entertainment industry, marriages end all the time. It's as common as dishwater, it's nothing to dither about.'
Timothy, who starred alongside Casey in his 2010 film I'm Still Here, refused to take accusations of sexual misconduct levelled at both of his sons at face value. Last October, Ben, 45, apologised after he was accused of groping MTV presenter Hilarie Burton on air, while Casey, 42, settled a sexual harassment case out of court in 2010 (two female crew members accused him of inappropriate behaviour after they worked with him on I'm Still Here).
'You'd have to ask them,' said Timothy of the claims. 'It doesn't interest me, they know what they're doing. They're both kind and good men. They treat women well, I can guarantee that. After 40 odd years, you know your kids.
'Both of my sons are hard workers. They have a tremendous amount of empathy, they don't forget where they came from, they're very kind and generous. Those are the qualities that I value.'