It's hard to believe it's been over three years since the pandemic hit. It all seems so long ago, yet also feels like yesterday.
It touched almost every aspect of our lives. We feared for our health and that of our friends and families. Separated from our colleagues and communities, we were locked down, straying no further than our own doorsteps. We watched the news bulletins and stayed home, all of us except the key workers and health professionals that is, who bravely kept things going and faced the frontline.
The pandemic affected everyone and each and every one of us has a unique story to tell. A story that could change the future.
Every Story Matters provides people from across the UK, just like you, with an opportunity to help the UK Covid-19 Inquiry to understand the pandemic and the impact of Covid. Every Story Matters will collect experiences to feed into independent and impartial investigations being run by the Inquiry and shape recommendations for the future.
The Inquiry are keen to hear the voices of those who were pregnant, gave birth or had a very young baby or child during the pandemic, people like Anna.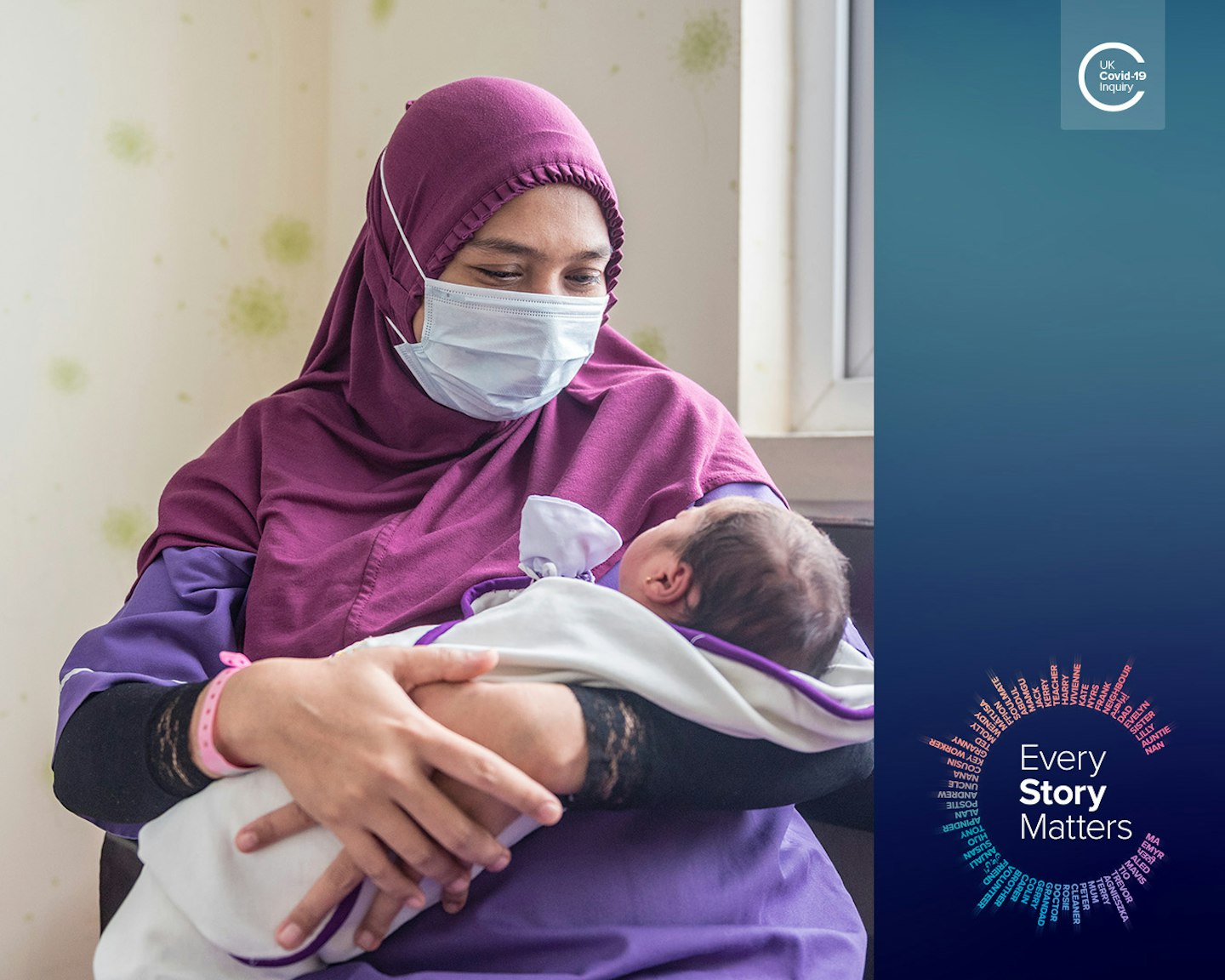 Anna's Story.
TW: traumatic birth and birth during Covid.
'We all hope the first words we hear after giving birth are going to be 'here's your healthy baby'. But after my daughter was delivered by emergency c-section a silence filled the room. Doctors quietly rushed around the operating theatre where I lay, while my husband Adrian and I clenched each other's hands and waited. Eventually, a doctor gently explained our baby, Lucca, couldn't breathe on her own. They were using equipment to breathe for her.
After a healthy pregnancy, I never expected that our baby would end up in a neonatal intensive care unit (NICU). But Lucca was born with meconium aspiration syndrome after she inhaled meconium (a baby's first stool) in the womb. She struggled to breathe and her lung collapsed, which caused persistent pulmonary hypertension of the newborn, a rare and dangerous condition that means the body doesn't have enough oxygen for the brain and other organs. She would spend the next six weeks in intensive care, including a week on a life support machine.
It was November 2021, when mask-wearing was strongly advised, especially in hospitals, and restrictions were starting to ramp up again as the Omicron variant spread. Fortunately, Adrian was allowed to be with me during the labour, and when Lucca was hurried away for urgent care. We lay for hours and waited for news, staring up at the hospital ceiling in disbelief at how differently our story was turning to the one we had imagined.
We were together when, early that evening, a consultant told us that Lucca needed to be transferred to another hospital with a better-equipped neonatal intensive care unit. But after an emergency c-section and after having our critically ill baby taken away, Adrian wasn't able to stay the night with me. I'm not sure if this was due to Covid restrictions or the usual policy of the hospital. I was also alone the next morning when a doctor from the hospital where Lucca had been taken rang to deliver some of the most devastating news a parent can hear.
'Is that Lucca's mother?' she asked, as I emerged from a morphine-induced haze. 'She's not doing well. We're doing everything we can, but you should get here as soon as you can.' As I made sense of her words the phone slipped from my hand and toppled off my hospital bed. I screamed for a nurse to come and help me, as I could barely walk after my c-section not even 24 hours earlier.
Adrian and I raced across London and were directed to a room for the most critically ill babies at the new hospital. Lucca was intubated, where an oxygen tube is placed in the windpipe, and tangled up in a mass of wires and tubes going into her. I've never felt a more agonising pain than seeing my baby for the first time through the walls of an incubator, unable to pick her up; I longed to hold her. But her oxygen levels were dangerously low, around the 70 per cent mark. A healthy person should have a blood oxygen level of at least 95 per cent.
We watched for hours, foreheads pressed on top of her ventilator, as the oxygen stat flickered between the 72-82 mark, as doctors tried everything to bring her oxygen levels up. That evening, she was transferred again, where this time she was put onto a life support machine called an EMCO (for extra corporeal membrane oxygenation). There, over the next week, doctors' and nurses' astonishing care brought her back from the brink of death. She spent the following weeks recovering, building up strength and learning to breathe and then feed independently at two different intensive care units.
I often wonder if my experience of giving birth could have been different if I hadn't had a baby during the pandemic. We've never sought to blame anyone for what happened to Lucca, and it's likely it was just one of those things. But in the most unbearable hours in the middle of the night, when I sat up alone, expressing breastmilk for a baby I hadn't yet been able to hold, I thought about whether hospital staff, already overstretched due to the pandemic might have caught that Lucca was struggling to breathe in my womb before it reached crisis point.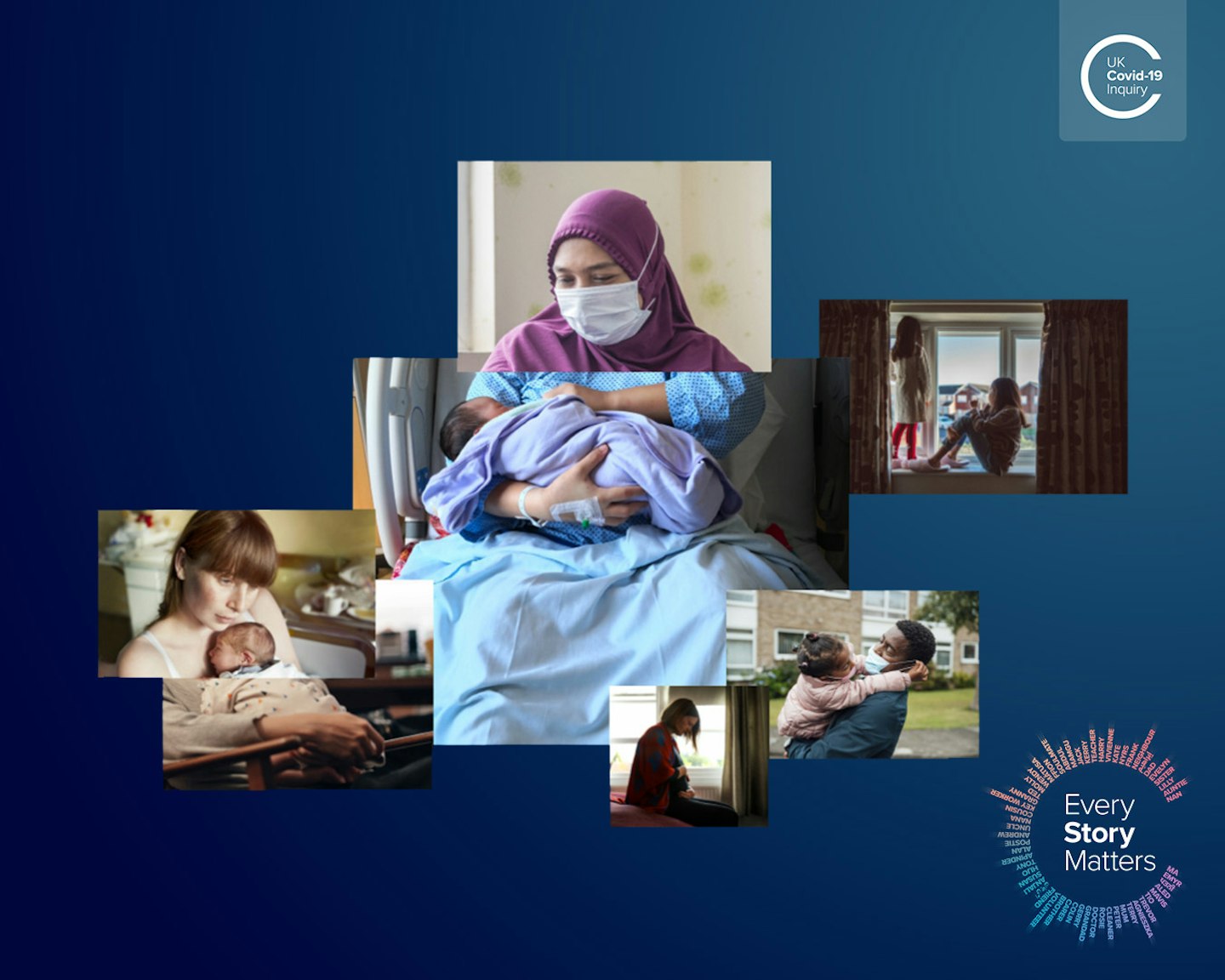 The care we received once she was born was, on the whole, faultless. From a smooth emergency c-section orchestrated within minutes of a doctor sounding the alarm, to the doctors whose judgements saved Lucca's life and the nurses who cared for her with a tender compassion for weeks on end.
That's not to say Covid didn't affect our story. Going through what we did against the backdrop of a pandemic only fuelled my permanent state of anxiety about Lucca's health. I worried obsessively about medics potentially infecting her. I grew suspicious of a slightly unwell-seeming nurse who was caring for her at one point, and I suggested she take a test and keep her distance, despite her job being to monitor Lucca. In the end, I was the one who caught Covid and risked passing it on to her.
On Christmas Day, which also marked the one-month mark since Lucca had been in intensive care, I was rocking her in my arms when I realised I didn't feel right. I quickly put her down and rushed home to test myself. That little line indicating a positive result also signalled the start of one of my darkest weeks of all. For 10 days, I wasn't allowed back to the hospital to see her. Imprisoned in our bedroom at home I spent the long days and nights endlessly video calling Adrian with Lucca in her ward and fixated on researching Covid symptoms in newborns on the internet.
I didn't need to worry, because despite being under enormous pressure, the nurses who looked after Lucca never missed a beat. I'm sure they are like this with every baby, but to us, it felt like they loved her like we did.
It's surreal to look back at our mask-wearing. Even once Lucca came home at six weeks, I felt afraid to take my mask off for the first day or so. I had only ever held her while wearing one, which ingrained in me a sense of paranoia about the germs I might be carrying at all times. My mum had to convince me that it was healthier for me to be able to kiss my daughter than cover up forever in order to protect her.
I've always felt enormous pride in the NHS. But to watch medics save your child's life provokes a new level of gratitude.
In the end, we were incredibly lucky. Lucca is healthy and turns two next month. My heart aches for those whose stories don't end like ours. It's hard to think about the two people we were during our most frightening days. I sometimes recall how I felt on one day in particular, when nurses urged us to go outside for fresh air, so we spent an hour wandering the streets feeling we'd never smile again. Having Lucca home and healthy and about to celebrate her second birthday means we're smiling every day.'
Stories like Anna's are vital to the Inquiry, not only do they deserve to be heard, but so much can be learnt from them.
Your story can help the UK Covid-19 Inquiry learn the right lessons from the pandemic. It's simple to submit your story, just follow the link www.everystorymatters.co.uk.