When Claudia Winkleman sits down with Grazia on a grey, autumn afternoon, one thing is immediately apparent. She's glowing. Her skin, hair, teeth, eyes… everything. It's something that may come as a surprise – she's one of the busiest women in the industry, after all. Whether she's gracing our screens on BBC1's Strictly Come Dancing, or presenting her BBC Radio 2 show, it can't be denied that Winkleman puts in the hours. And that's all before you take into consideration the fact she's a mum of three. Here, ahead of her collaboration with CBD beauty and wellness brand Cannaray, we catch up with the star to find out what life is really like in the Winkleman household.
On Her Morning Routine
'I wake up, go downstairs and make some peanut butter on toast. I'll make a decaf coffee and then I'll take two Cannaray Bright Days CBD Capsules, £36. There's so much goodness in there, vitamin C, vitamin D...everything. I first heard about CBD during lockdown when a friend advised me to try it. Once I tried the Cannaray capsules I never looked back - they made me feel so much better in myself. In the mornings I'm calm - I just glide around.'
On Winding Down
'When I'm not working I go to bed at 8.30pm – this when the wind down begins. I'll read a book. Maybe the news is on, or maybe I'm just having a chat with my 17-year-old daughter. I'll often chat on the phone to one of my brilliant girlfriends, which has the potential to last for hours. My pre-bed chat routine can go from being very serious to the most trivial of conversations. There's only one rule – I must do it all from the comfort of my bed.'
On Her Skincare Essentials
'An essential is the Cannaray Lip Balm, £9.50 - it's my life! When I started working with Cannaray, I asked the brand to consider making a CBD oil lip salve, because it's so good for cell regrowth – it's known to renew skin and boost elasticity. I told them it needs to be medicinal, but it also needs to feel soft – and then they created it! I honestly haven't put it down since. In terms of cleansers, the king of all cleansers for me is the Eve Lom Cleanser, £65. It's fantastic. I've dilly dallied with other stuff but I just think that's the one – and this is coming from someone who rarely takes off her make-up. So, on the rare occasion I do want to take my make-up off, then you best believe the Eve Lom one does the best job.'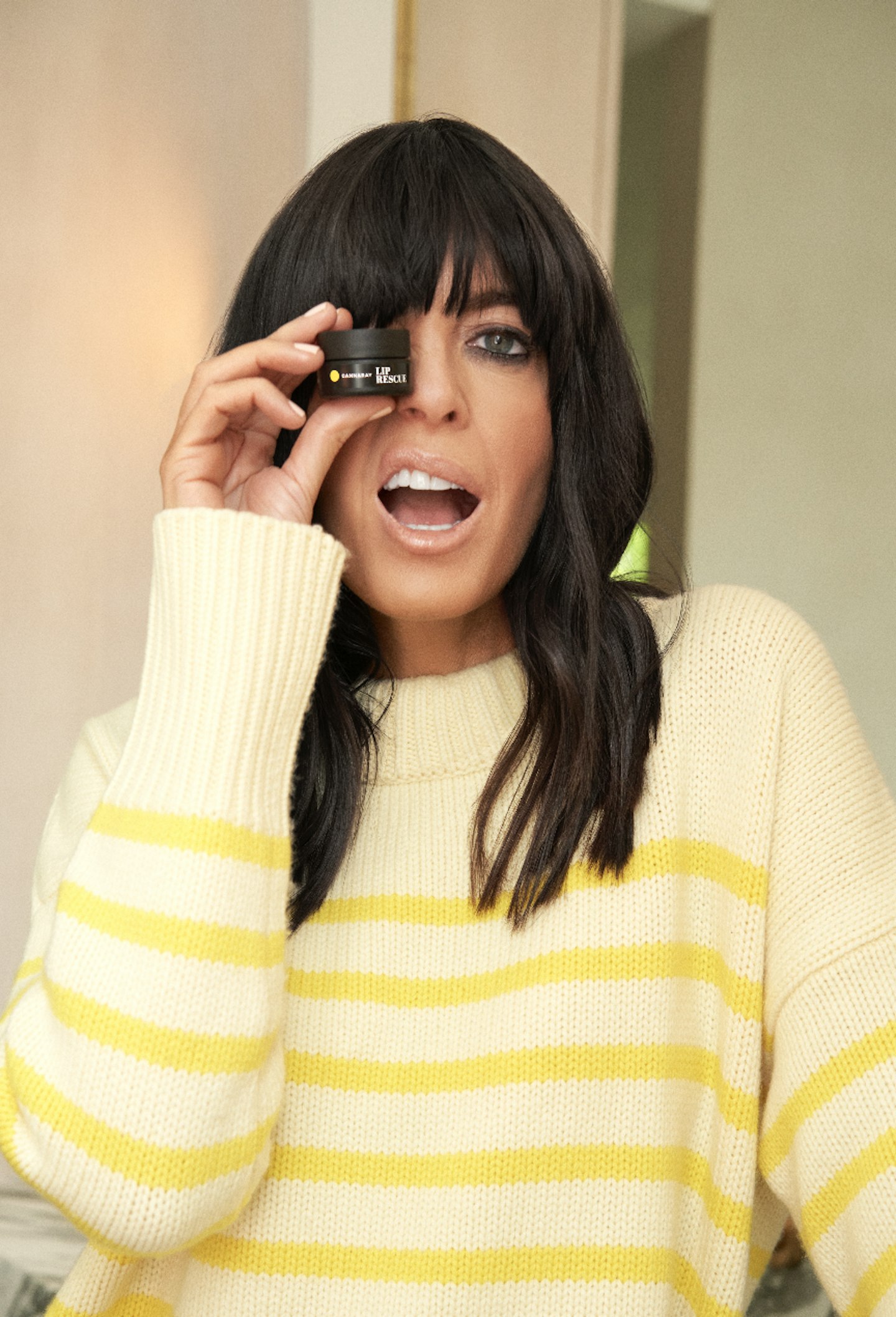 On What's In Her Beauty Bag
'My favourite shop is Space NK. It's magical, and even if you don't buy anything it's lovely for just wandering round. A brand I've recently discovered is Vieve. I love the Vieve Eye Wand in Expresso, £23 and the Vieve Eye Wand in Raven, £23. I also have to say Charlotte Tilbury – everything Charlotte touches is gold. I adore the Charlotte Tilbury Luxury Palette The Rock Chick, £45 for creating a smouldering eye-look and the Charlotte Tilbury Hot Lips Lipstick in Kim K.W, £27 makes for the perfect blend between nude and pale pink. Both are always in my make-up bag.'
On Her Favourite Perfume
'I only wear Yves Saint Laurent Opium EDP, £120. I always opt for the classic, old, brown bottle - it smells of pure filth. It's the best smell - it's musky and it's dirty. I don't want to smell girly, I don't want to smell like I've just walked across a meadow. I don't want any of that. I want to smell like sex!'
On Her Fake Tan Routine
'The love of my life is the Dr Dennis Gross Alpha Beta Glow Pads, £39. Anyone who has not tried them needs to immediately go and buy them – one swipe and you will faint and openly weep. And we all know I like to be orange. But trust me when I say it won't make you orange – just a sweep will make it look like you've eaten outside on a sunny day. They're amazing. For my body an amazing woman called Sophia comes to my house to spray me. But if I'm doing it myself then I'll put on Dove, Johnson's or Utan and hope for the best. To say that I am ramshackle in my application would be a massive understatement.'
On A Typical Day In The Winkleman Household
'A typical day in our household involves so much food and a big game of cards. There's sleeping, and there's definitely roast chicken. If there wasn't roast chicken, I would think there was something wrong. There's major, major chatting and then probably a movie altogether. And arguing about the blanket. There's always arguing about a blanket in our house.'
On Using TikTok
'I don't do TikTok because I'm so ancient. I mean, my daughter is so good at applying makeup, I can't even tell she's wearing it. I'm like, how have you managed that? And she gets so many tips from from just watching tutorials. She's like, "Yeah, mom. I just put a little bit of highlight at the end of my nose." For me, I like looking like Alice Cooper, but I love the fact that this whole generation knows what they're doing. I definitely didn't and I still don't. That's okay.'
On Her Biggest Beauty Blunder
'The GQ Awards. I had conjunctivitis and I applied makeup in the back of the car. But I sort of love it. I turned up at this event and there's supermodel and A-list star's and proper people we should respect. I mean, I can't even tell as I can't see. I've got handprints on my back from where I got my eight year old to fake tan me. It was awful, yes. But I would argue possibly my best look ever.'
The Cannaray x Claudia range is available to buy now from RRP £7, online at Cannaraycbd.com.