'Coronavirus back pain' is currently a breakout search term on Google. Why? Well, it seems that we're all suffering with the aches and pains of working from home - so much so our long-term back pain is making us all paranoid that we have something seriously wrong with us. In fact, we're all so symptom-stressed right now people are even googling 'Is back pain a symptom of coronavirus?' in droves. In reality, the symptoms of coronavirus are a 'high temperature, a new, continuous cough and a loss or change to your sense of smell or taste.'
So what's the deal with all this new back pain thanks to coronavirus causing us all to stay at home 24/7? Most likely, it's because that translates into us sitting at home 24/7, working from chairs, beds and couches not exactly suited to excellent posture. Whether you're getting pain across the middle of your back, lower back pain or shoulder tension - the likely cause is working from home. In fact, the weight of your own head, combined with the added tension involved in leaning forwards into a screen, or staring down at your phone, is a recipe for neck pain, back pain and even tension headaches.
But don't take our word for it. We spoke to expert Harley Street Osteopath, Stephen Sacks, to get the lowdown on back pain and find out exactly how to stop it.
What's causing my neck and back pain?
'The average adult head weighs as much as a tenpin bowling ball, around 5kg,' explains Sacks. 'One of the main causes of muscle tension in the neck is a forward head posture, as the supporting postural muscles work overtime to keep the head on the spine. Once these muscles are held taught for too long, they develop little knots called myofascial triggers, and these can also lead to tension headaches.'
How can I stop my neck and back pain?
Ward off aches and pains by adopting a short daily stretching practice. For Stephen Sacks, it's all about dynamic stretching. 'This involves repetitive movement from one position to another. Retraction or chin-tucks are the most useful for strengthening muscles at the back of the necks.' Do these slowly and schedule them in daily. Your body will thank you.
What are good exercises to help ease back and neck pain?
Renowned trainer, Louisa Drake has worked with the likes of Gwyneth Paltrow and Victoria Beckham, so needless to say she knows a thing or two about easing muscle tension in hard-working clients. She's also an ex-dancer, a career that requires a real awareness of posture at all times. We asked her for some exercises to combat desk work induced muscle tension at home, and all you need is a resistance band.
The Band Pull Apart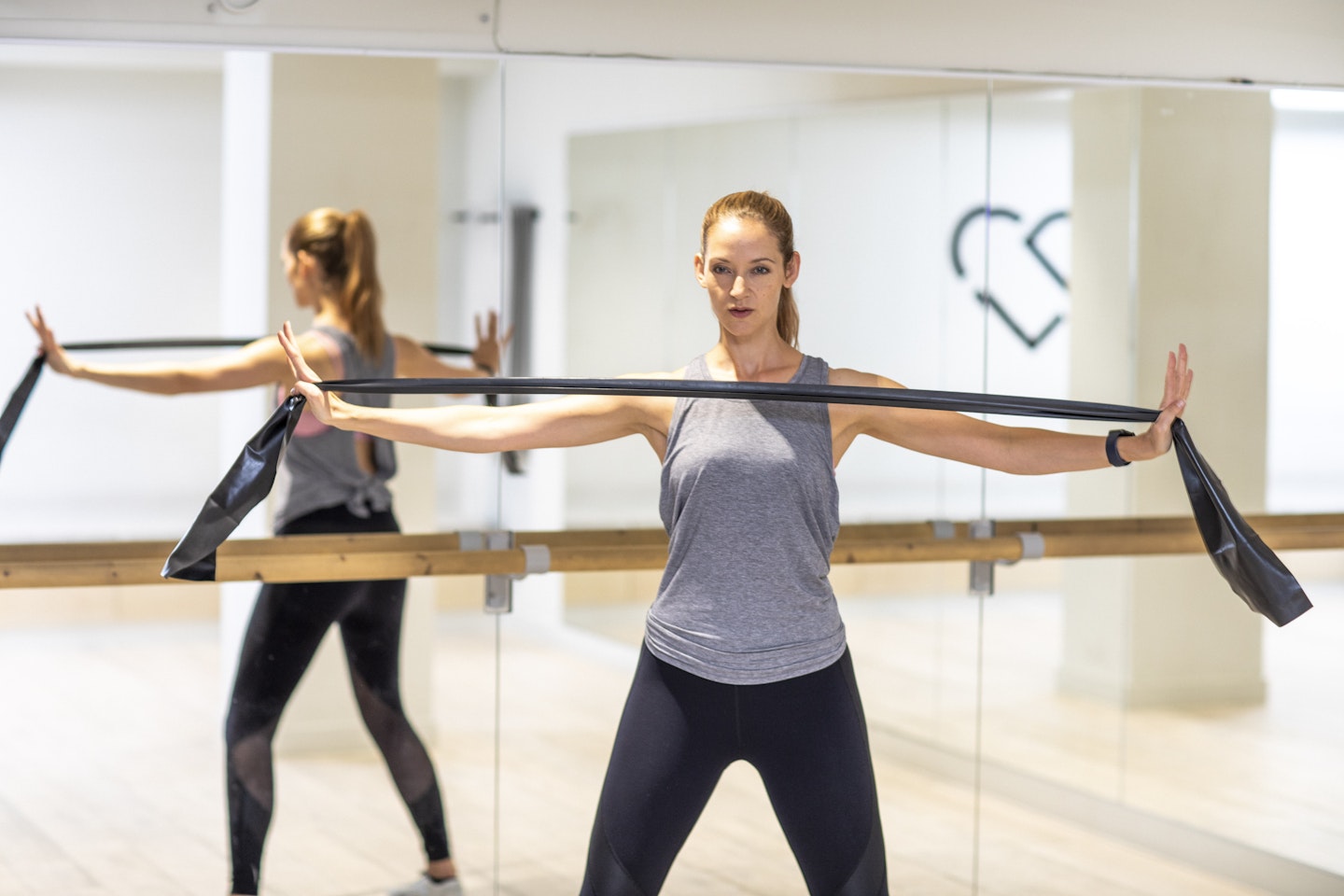 'This exercise activates the muscles in your upper back and shoulders.' says Louisa. 'It's an ideal exercise to help combat desk-bound posture and reduce neck pain. By including this simple exercise into your daily practice you will be on your way to a happier back, neck and shoulders.' Use a band like the Louisa Drake Method Resistance Band, £12, below.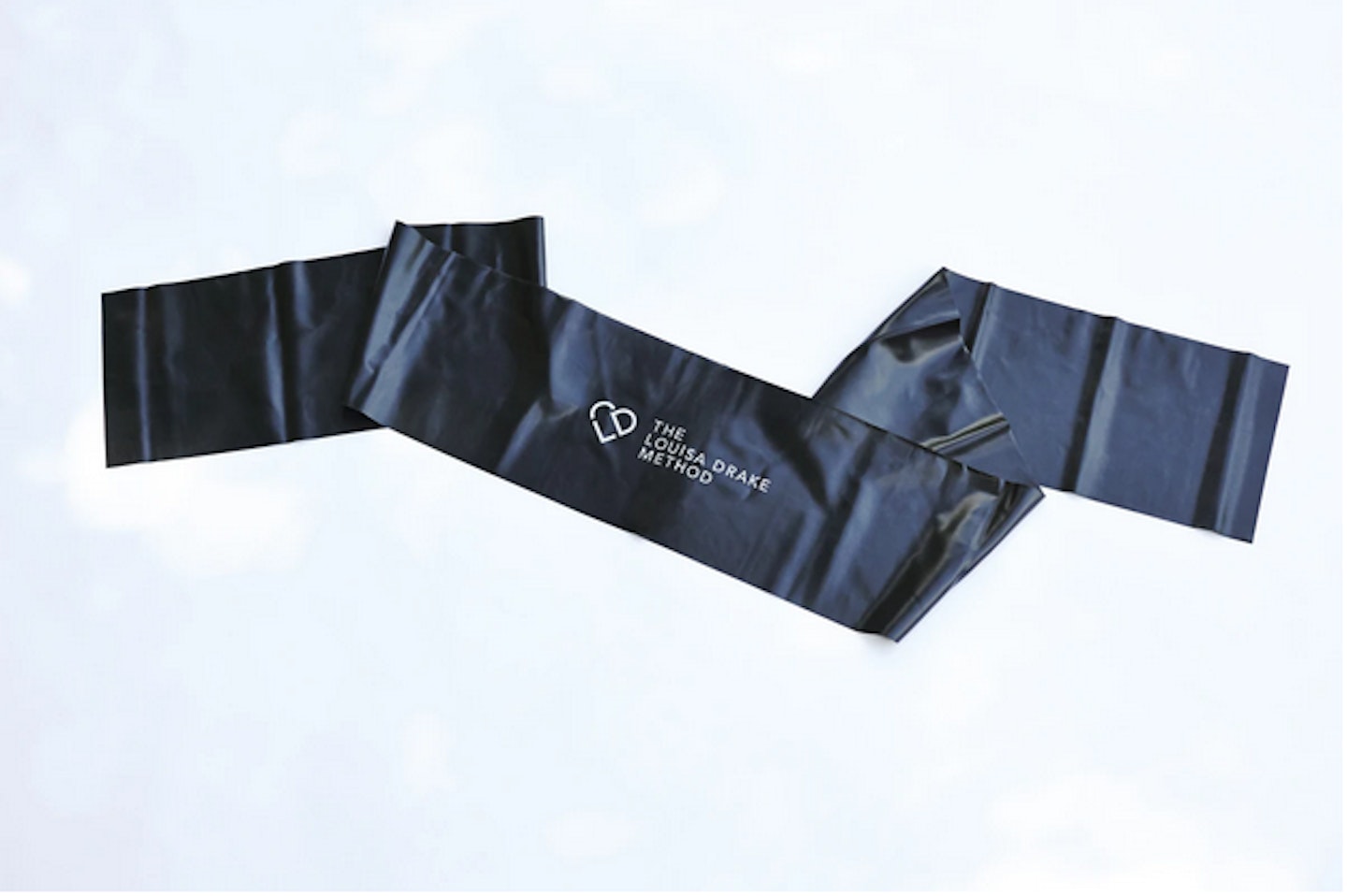 Stand with knees slightly bent, feet shoulder-width apart. Grip the middle section of the band with both hands at shoulder height, palms facing down.
Keeping your arms straight, pull the band out and back until your shoulder blades contract.
Slowly return to starting position and stretch, squeeze and release for 30-60 seconds.
Shop: The best office chairs for your home office...
SHOP: The Best Office Desk Chairs For Your Home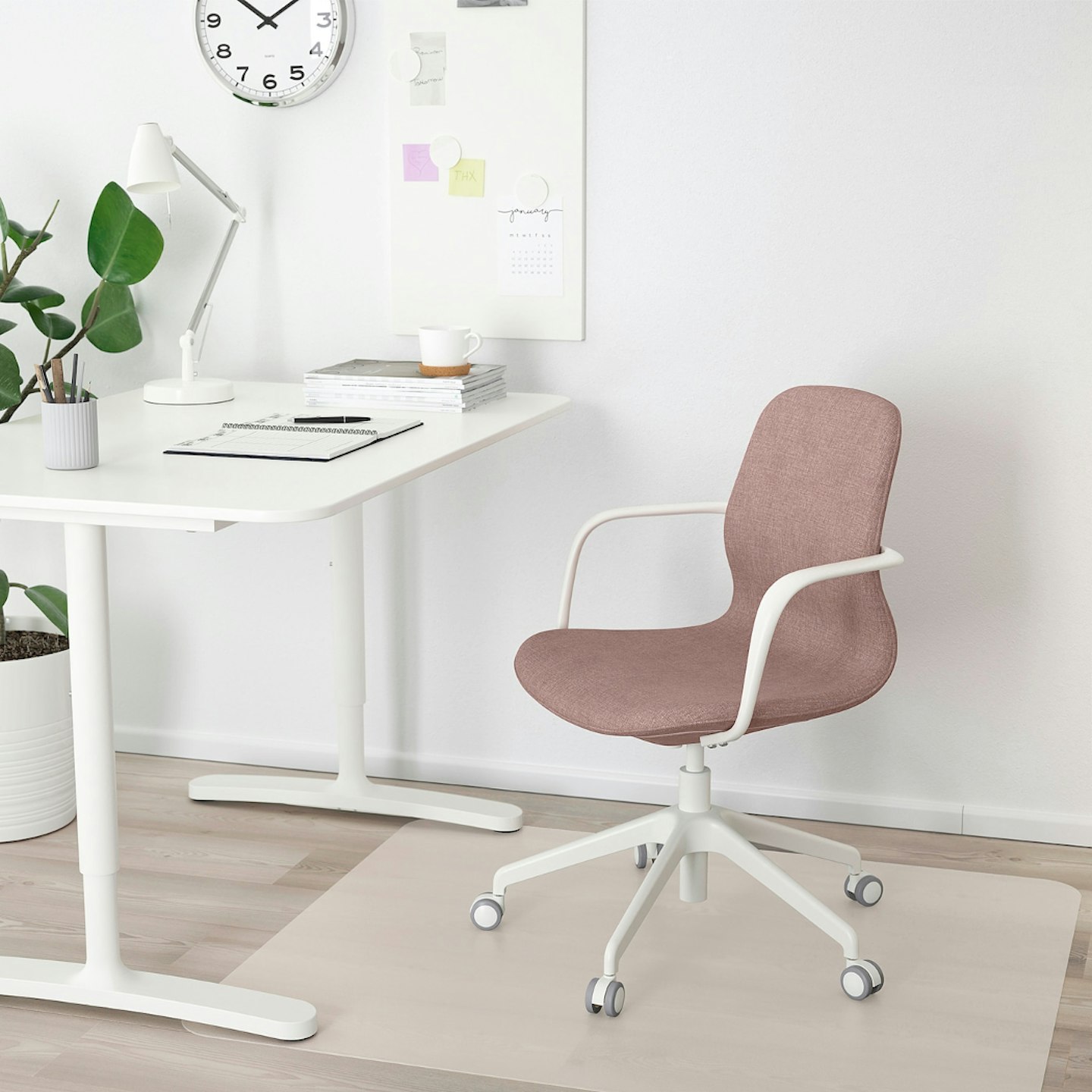 1 of 10
IKEA, LÅNGFJÄLL, £105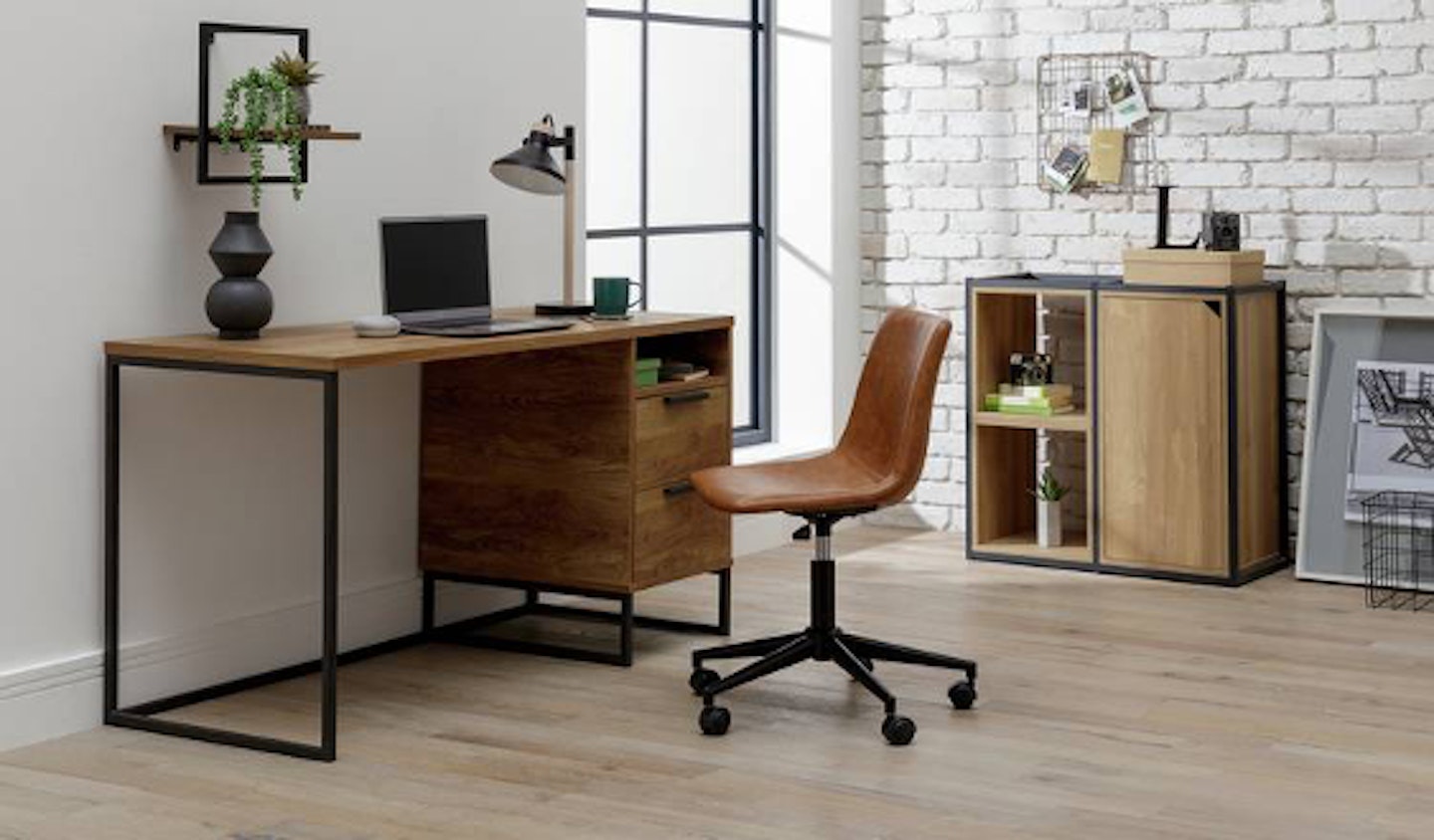 2 of 10
Argos, Joey Faux Leather Office Chair, £60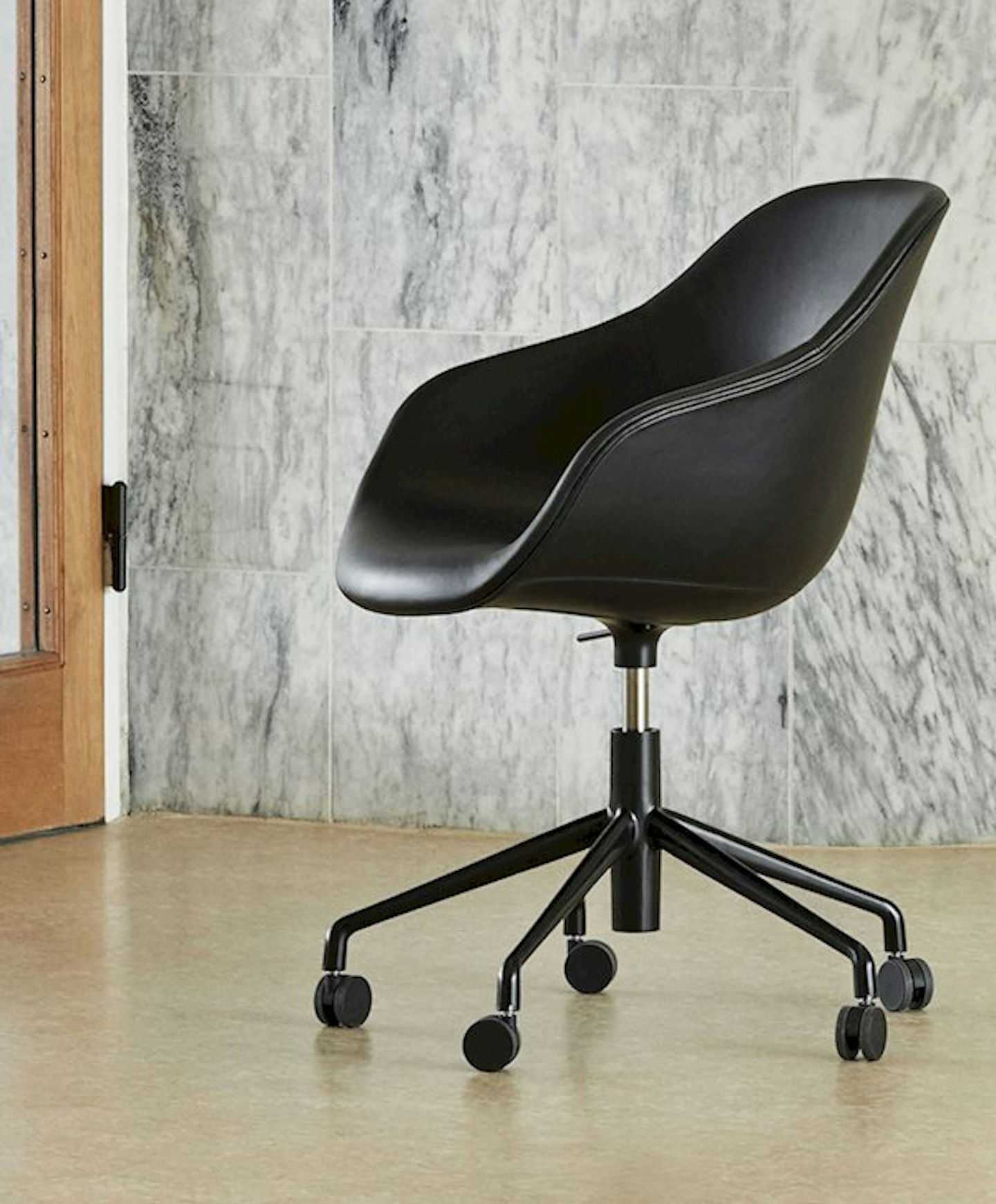 3 of 10
HAY, AAC 153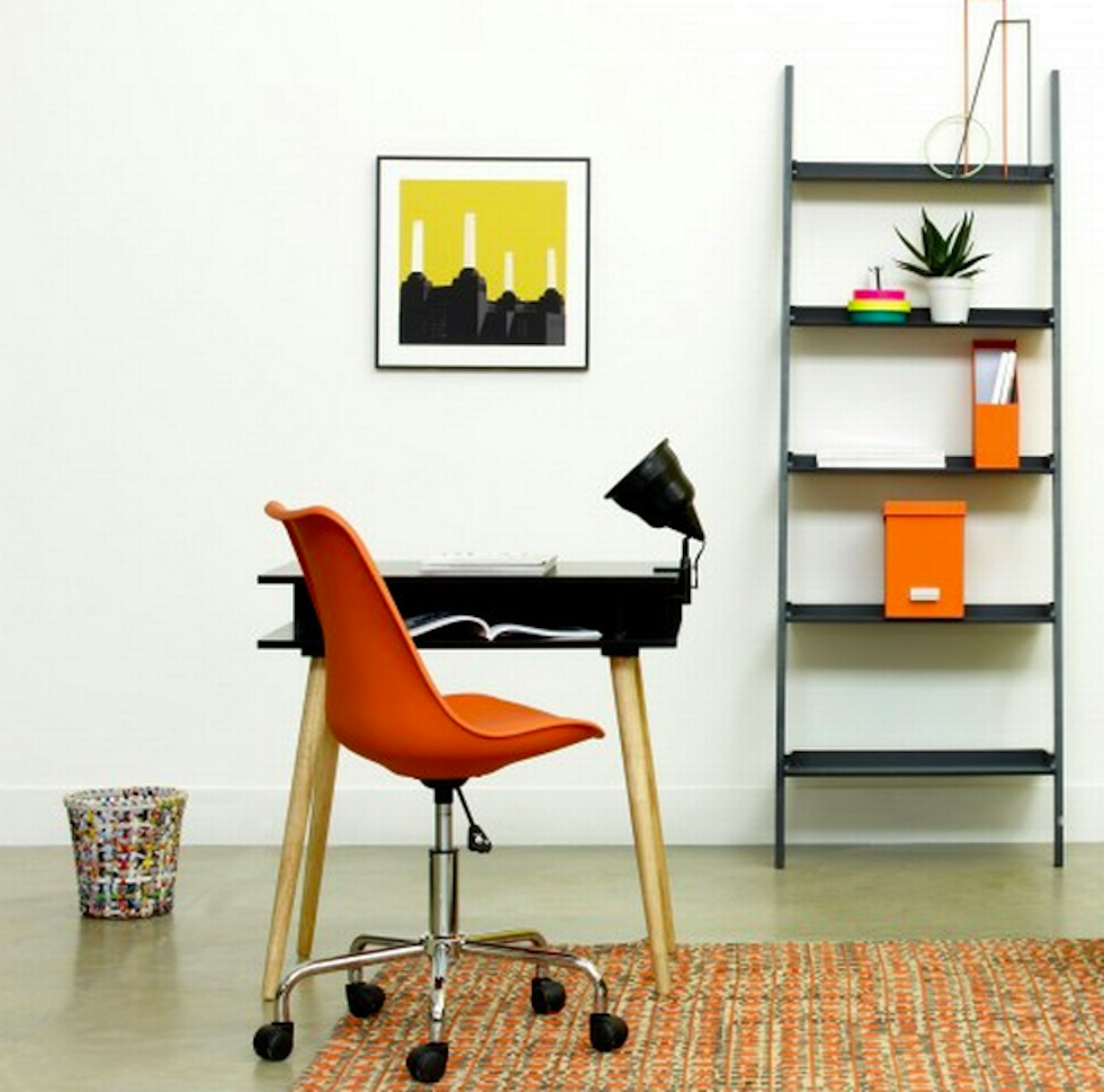 4 of 10
Habitat, Ginnie Orange office chair with upholstered seat, £75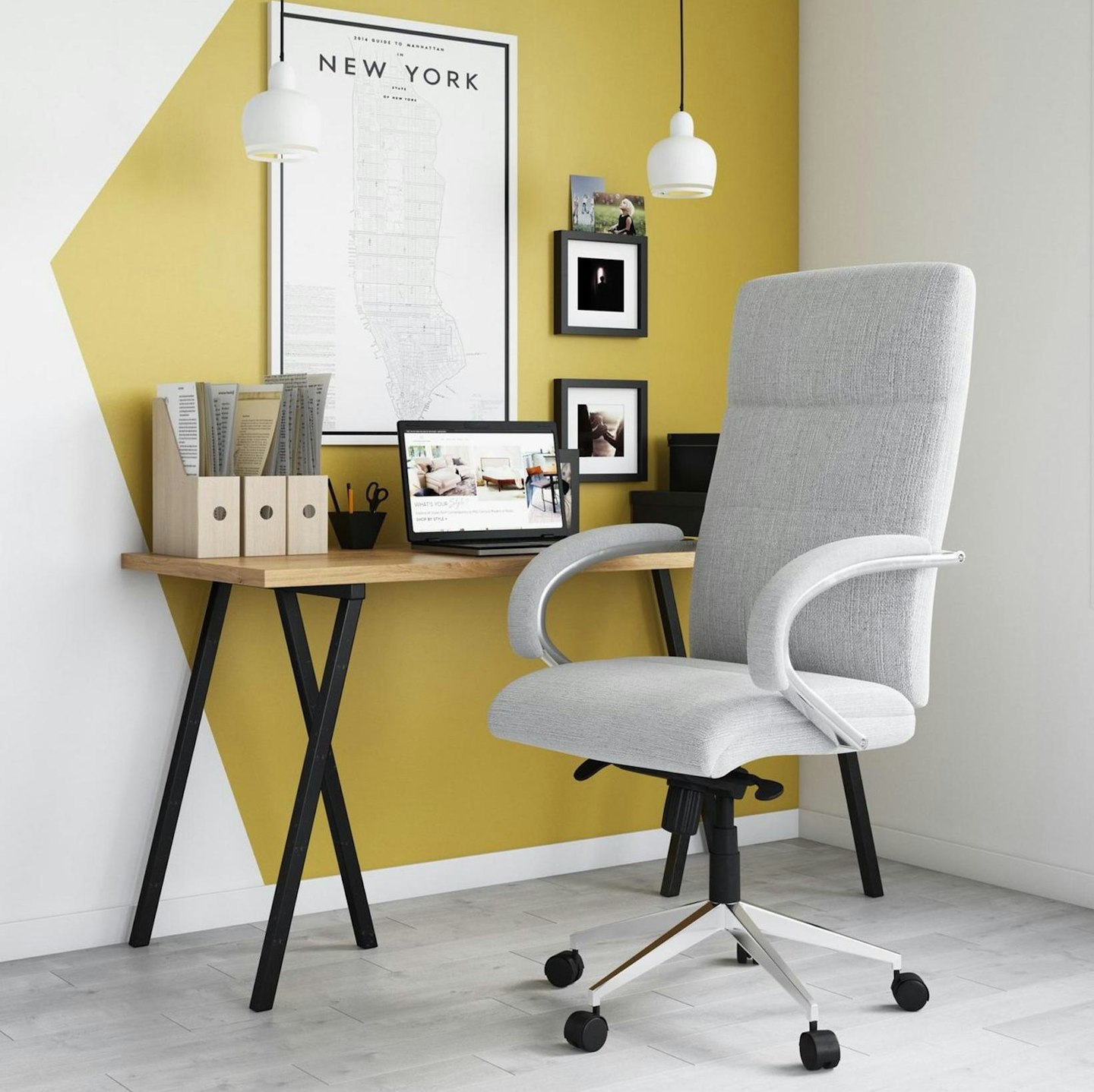 5 of 10
Alphason, Bedford Fabric Office Chair, £299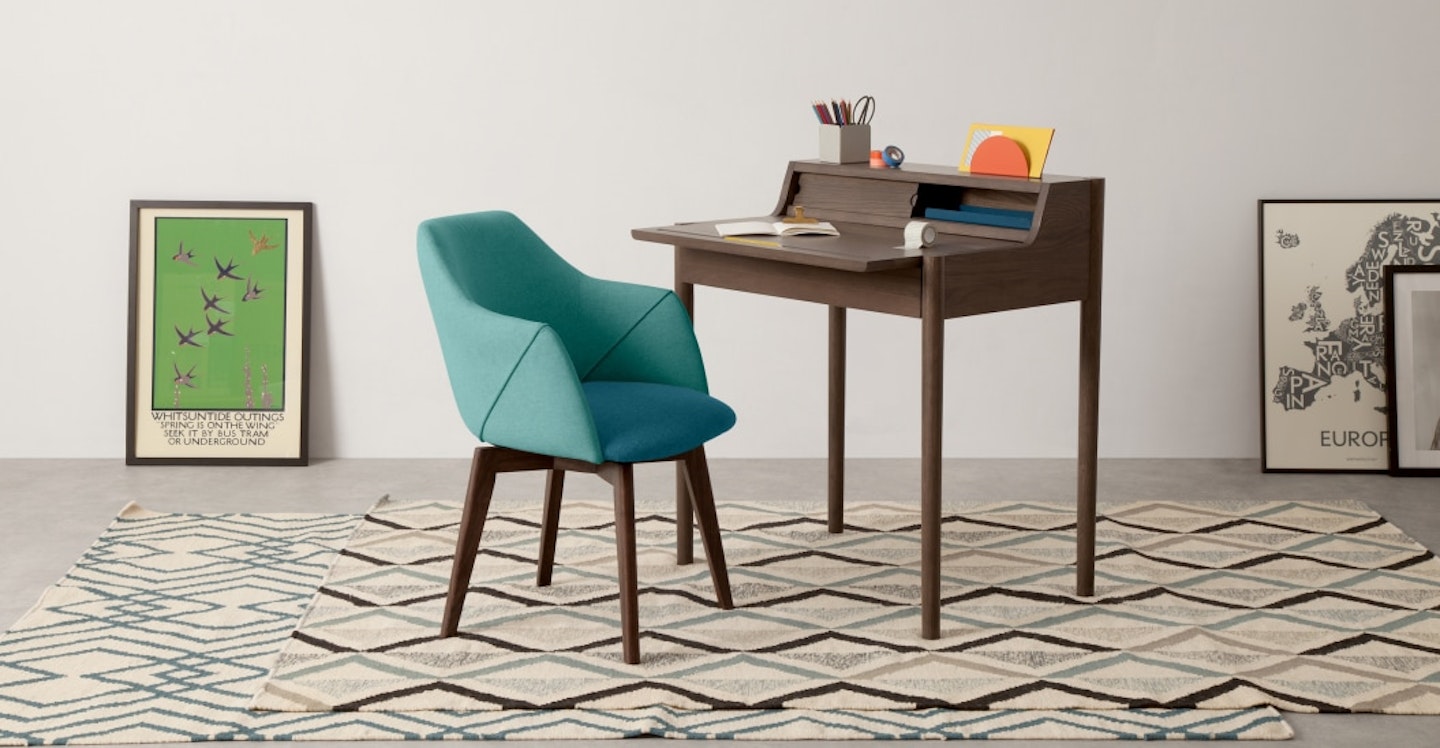 6 of 10
MADE, Lule Office Chair, £179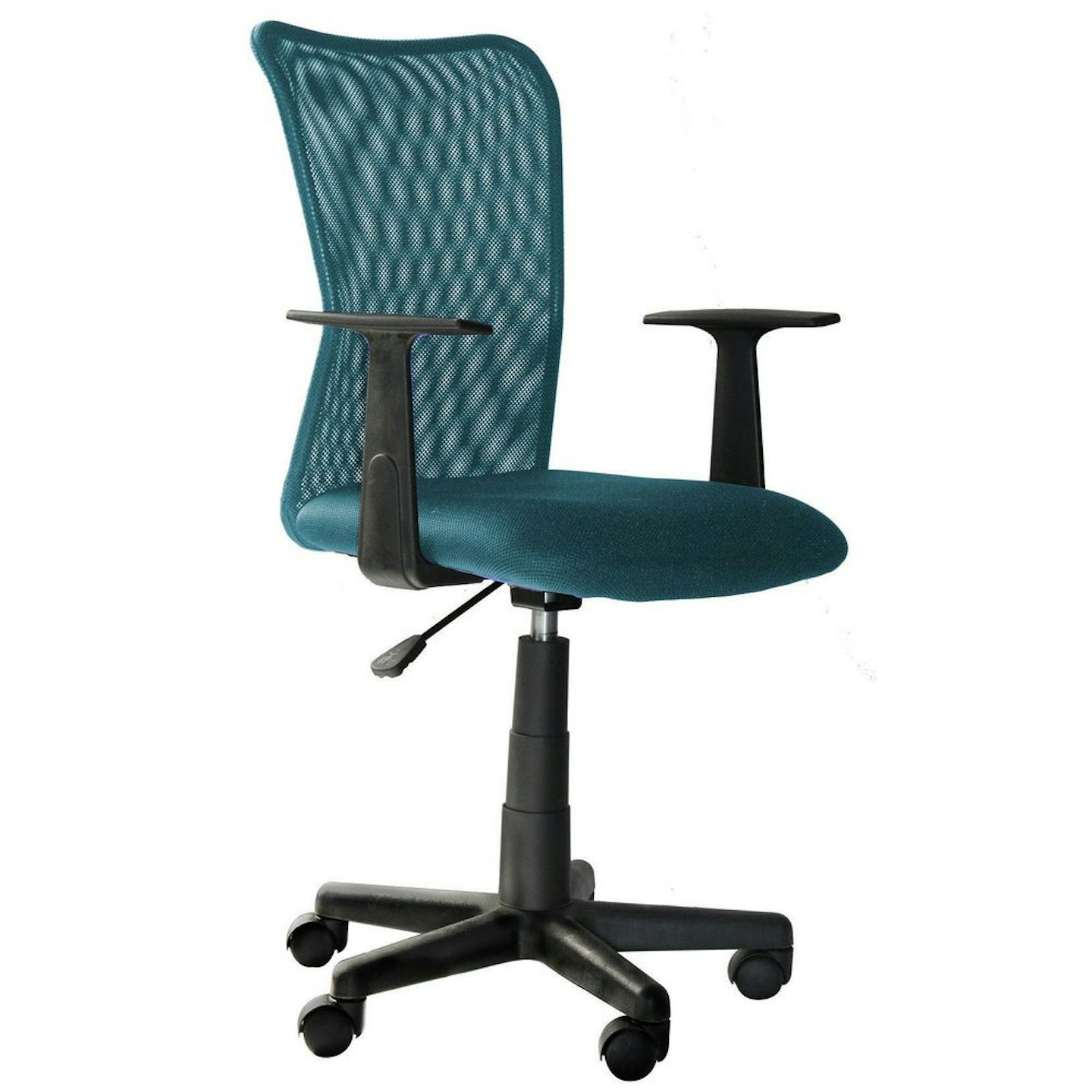 7 of 10
Staples, Princeton Mesh and Fabric Task Chair, £43.19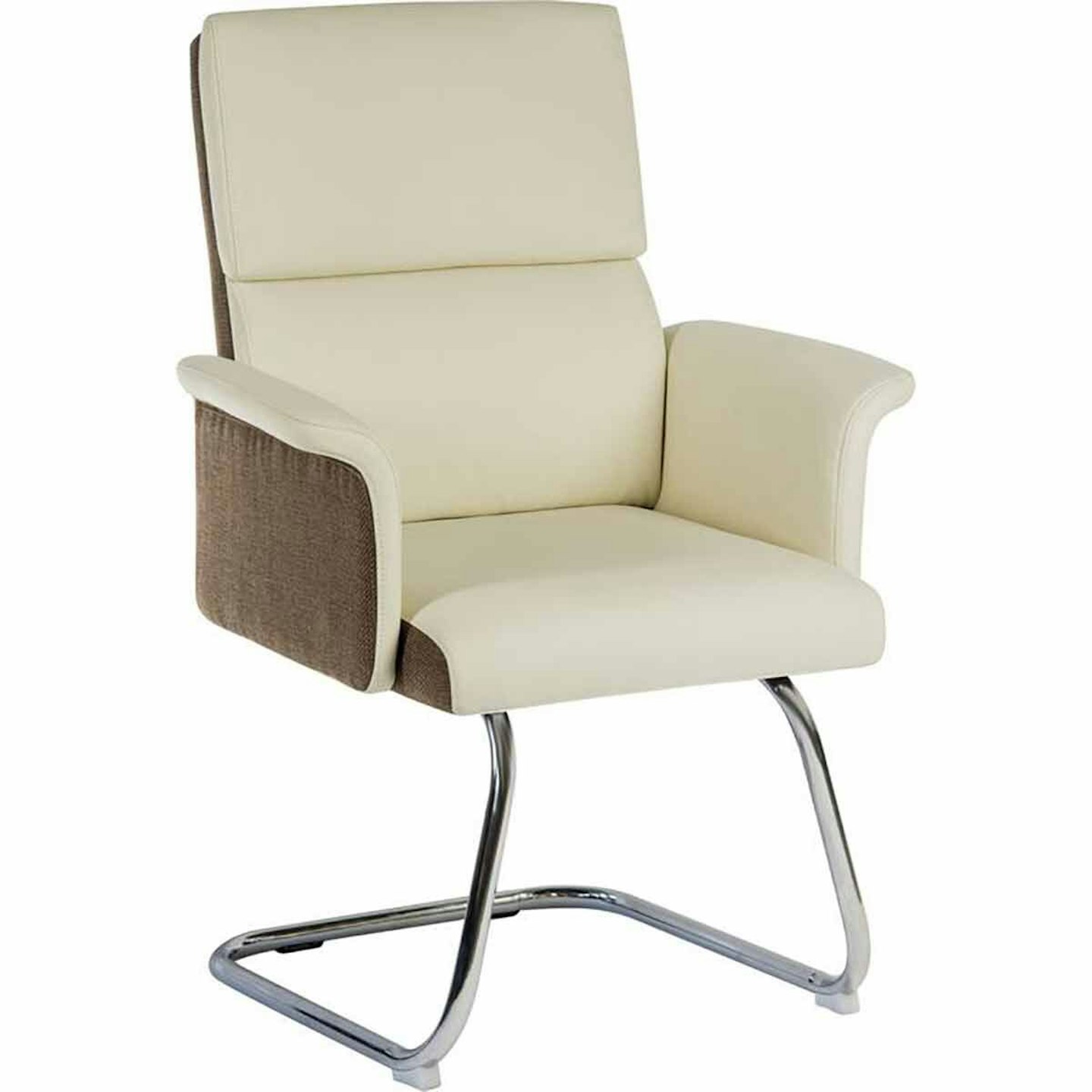 8 of 10
Rymans, Teknik Elegance Visitor Chair, £149.99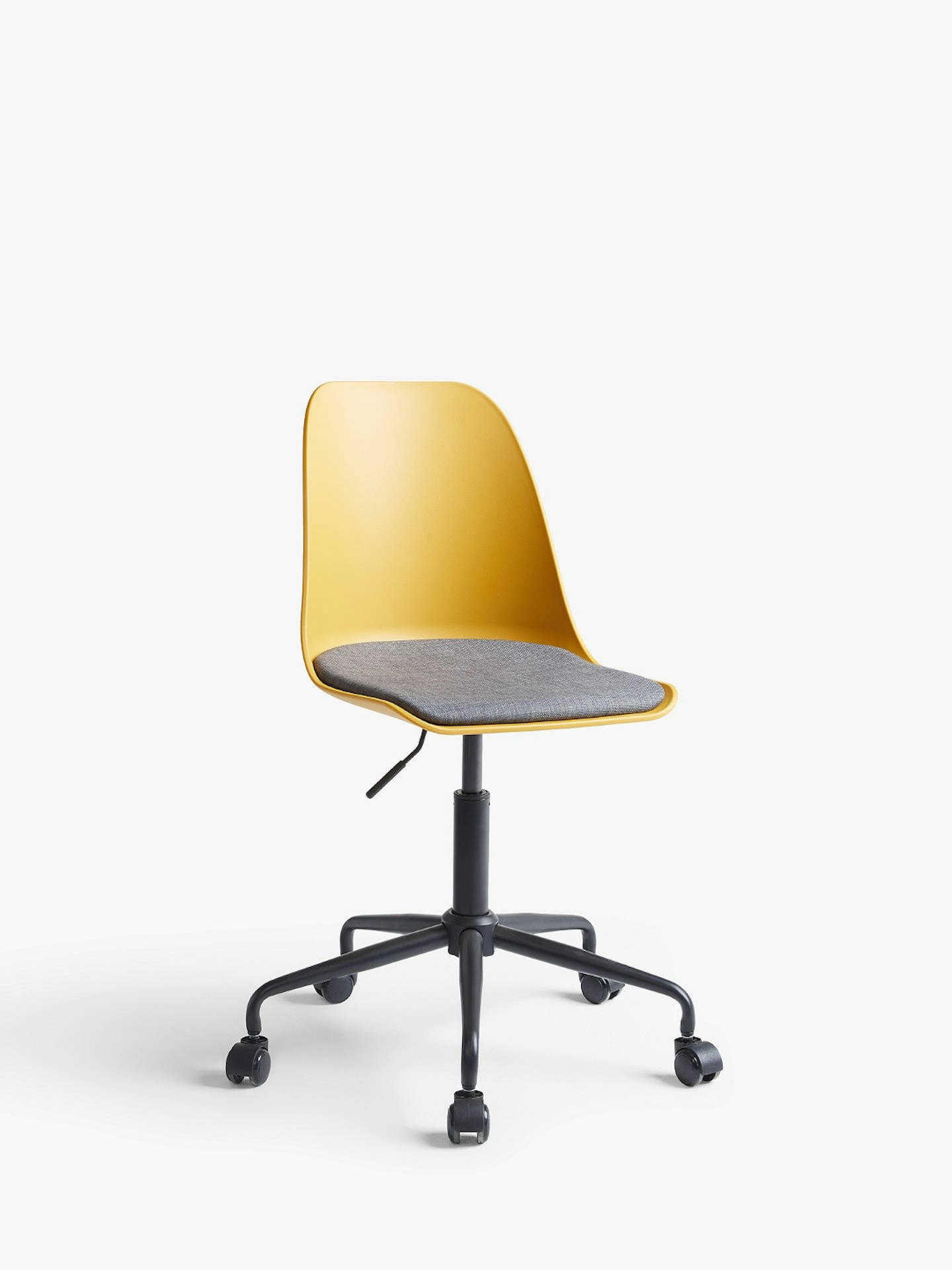 9 of 10
John Lewis & Partners, House by John Lewis Whistler Office Chair, £99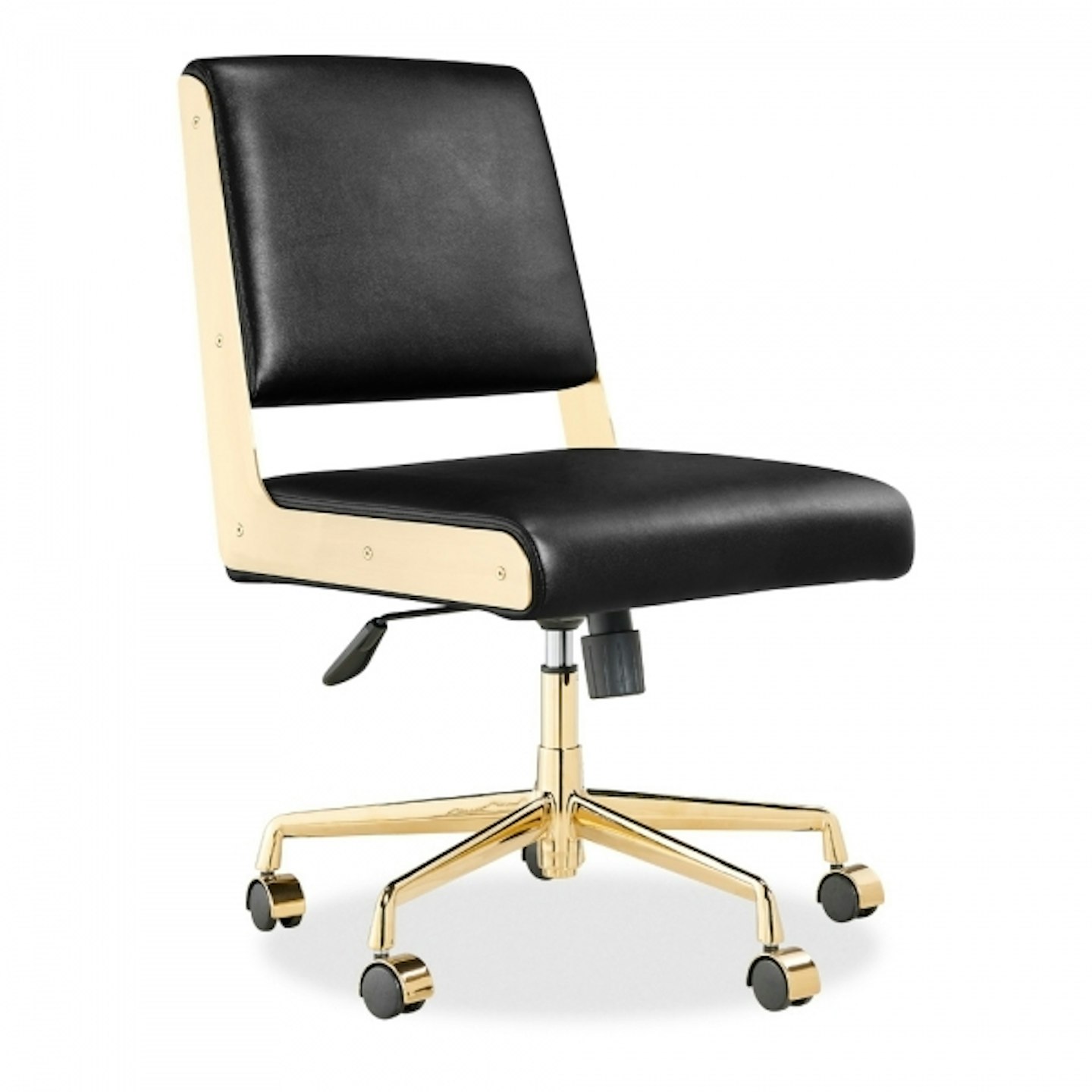 10 of 10
Cult Furniture, MOWBRAY OFFICE CHAIR, £259
READ MORE: Want To Hire Gym Equipment For Lockdown? Here Are The Best Places To Rent, Hire Or Buy Gym Gear
READ MORE: The 5 Step Release: Dr Rangan Chatterjee Shares His Method For Keeping Calm