The beauty industry's most coveted new ingredient is perfect for a summer skincare switch-up, especially if all the sun, sweat and air conditioning leaves your complexion crying out for help. Watermelon extract - notably, the oil pressed from the seeds - is making its way into a host of brilliant new beauty products, hailed for its ability to calm tricky complexions.
'Watermelon Seed Oil is nourishing yet lightweight, so perfect for combination or acne-prone skin,' says Charlotte Ferguson, founder of small-batch skincare brand Disciple. 'It doesn't clog pores and is high in the essential fatty acid linoleic acid which acne-prone skin has been proven to lack - so this oil is great at balancing the skin and encouraging normal sebum production. Furthermore, it's rich in B vitamins, especially niacin (essential for skin health), folic acid, vitamin B6 and also contain high levels of magnesium and zinc. It's like a vitamin shot for your skin and is also a dry oil so can even be used under make up.'
Thankfully, there's a host of new brands harnessing the powers of this tropical oil. Read on for our round-up of the very best ways to invest...
Glow Recipe Watermelon Glow Sleeping Mask, £35, join the waiting list at Glow Recipe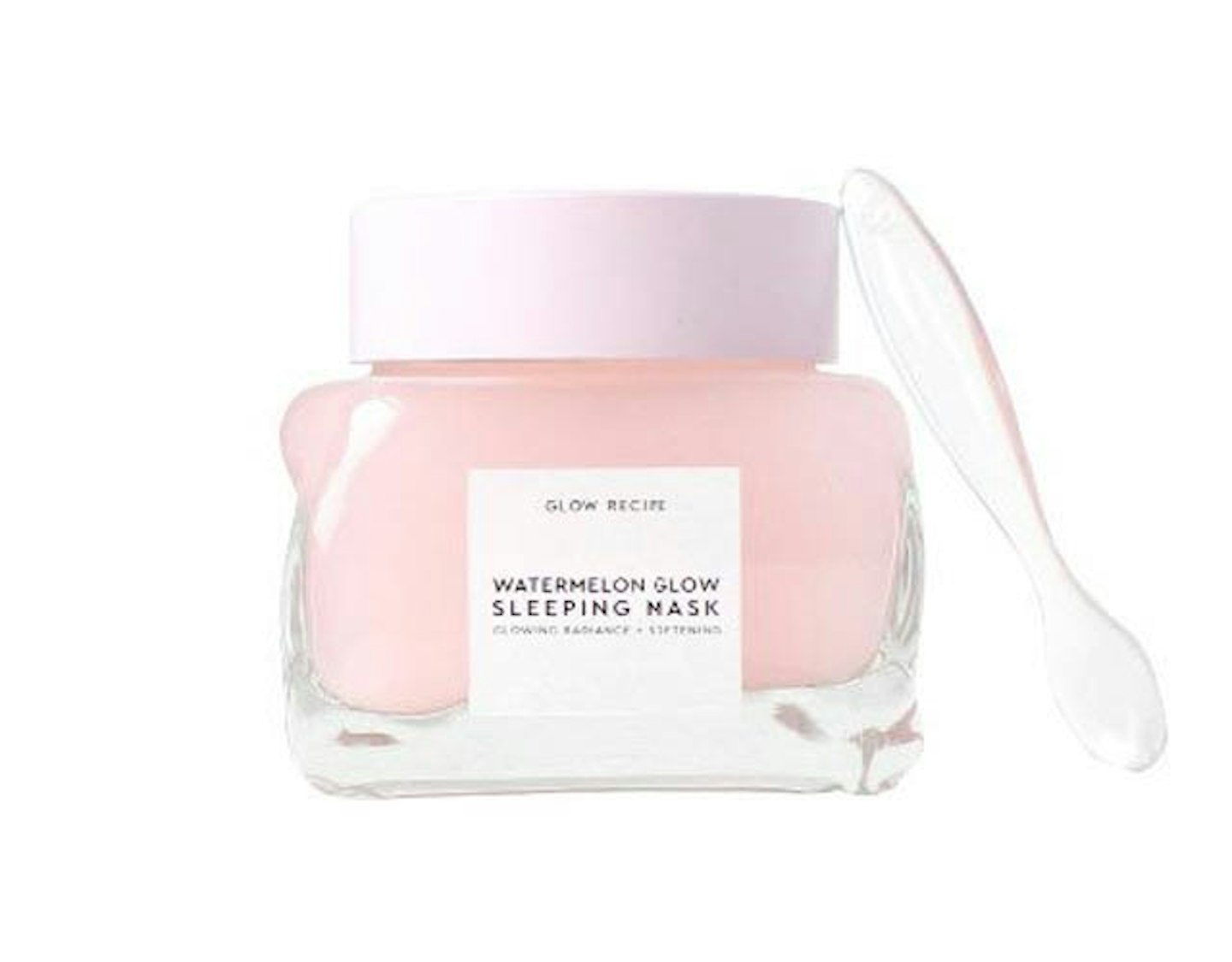 Watermelon Glow Sleeping Mask is the debut own-brand product from the founders of K-Beauty retailer Glow Recipe, and it's proved so popular it has completely sold out twice since its launch in May. This jar of baby-pink jelly is actually a bouncy and breathable overnight face mask that works to boost hydration and radiance while you sleep. Amino-acid rich watermelon extract is combined with gentle AHA exfoliators and hyaluronic acid in a lightweight formula that will sink straight into your skin and not your pillow.
Saturday Skin Quench Intense Hydration Sheet Mask, £5 at Glow Recipe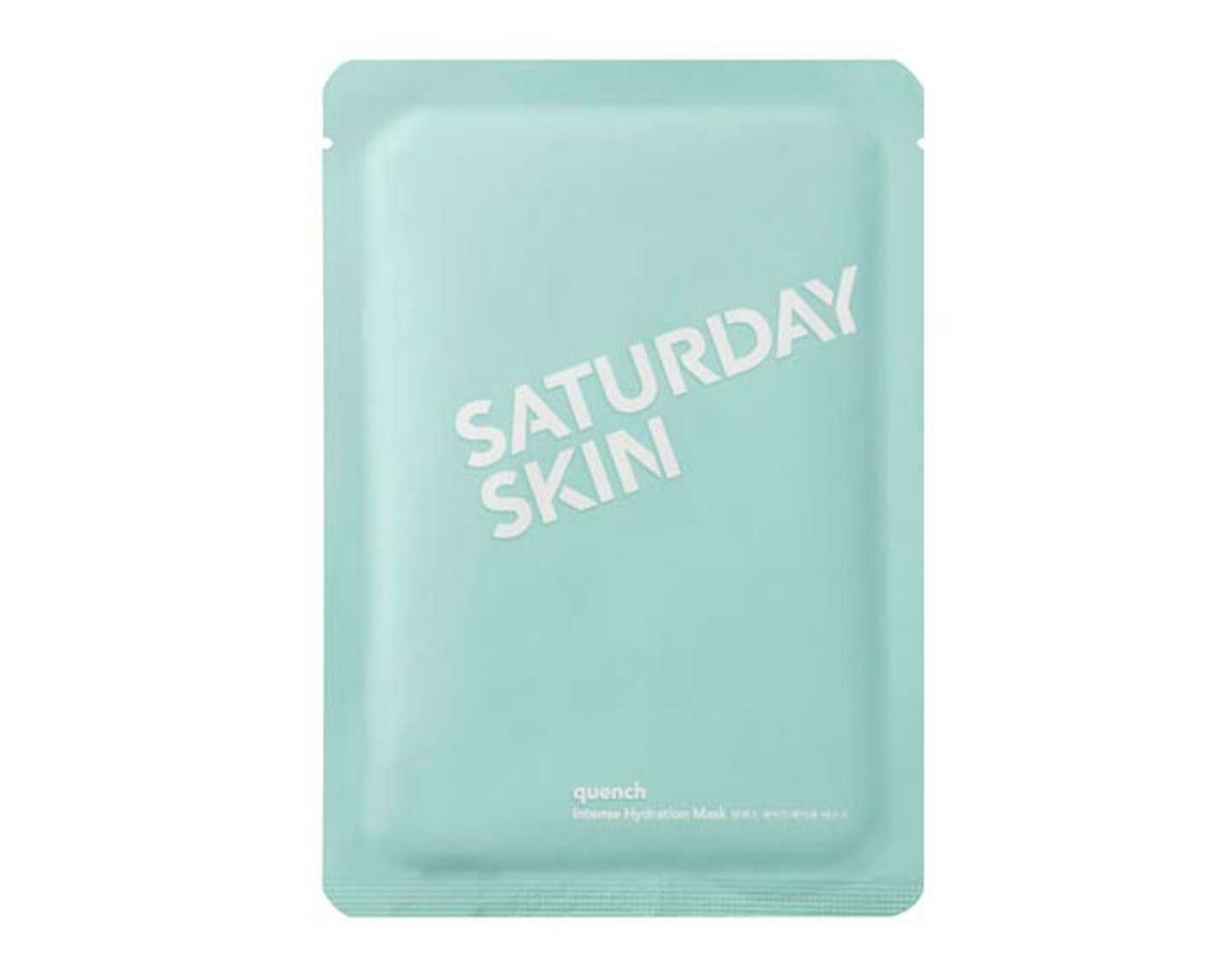 Saturday Skin's biocellulose gel Quench sheet mask is perfect for when you need a quick hit of hydration. It's formulated with watermelon extract alongside soothing aloe and a heavy dose of skin-plumping hyaluronic acid. Ultra-thin and easy to wear, it's easy to see why this one has become an instant cult hit.
Uma Absolute Anti-Ageing Face Mask, £60 at Cult Beauty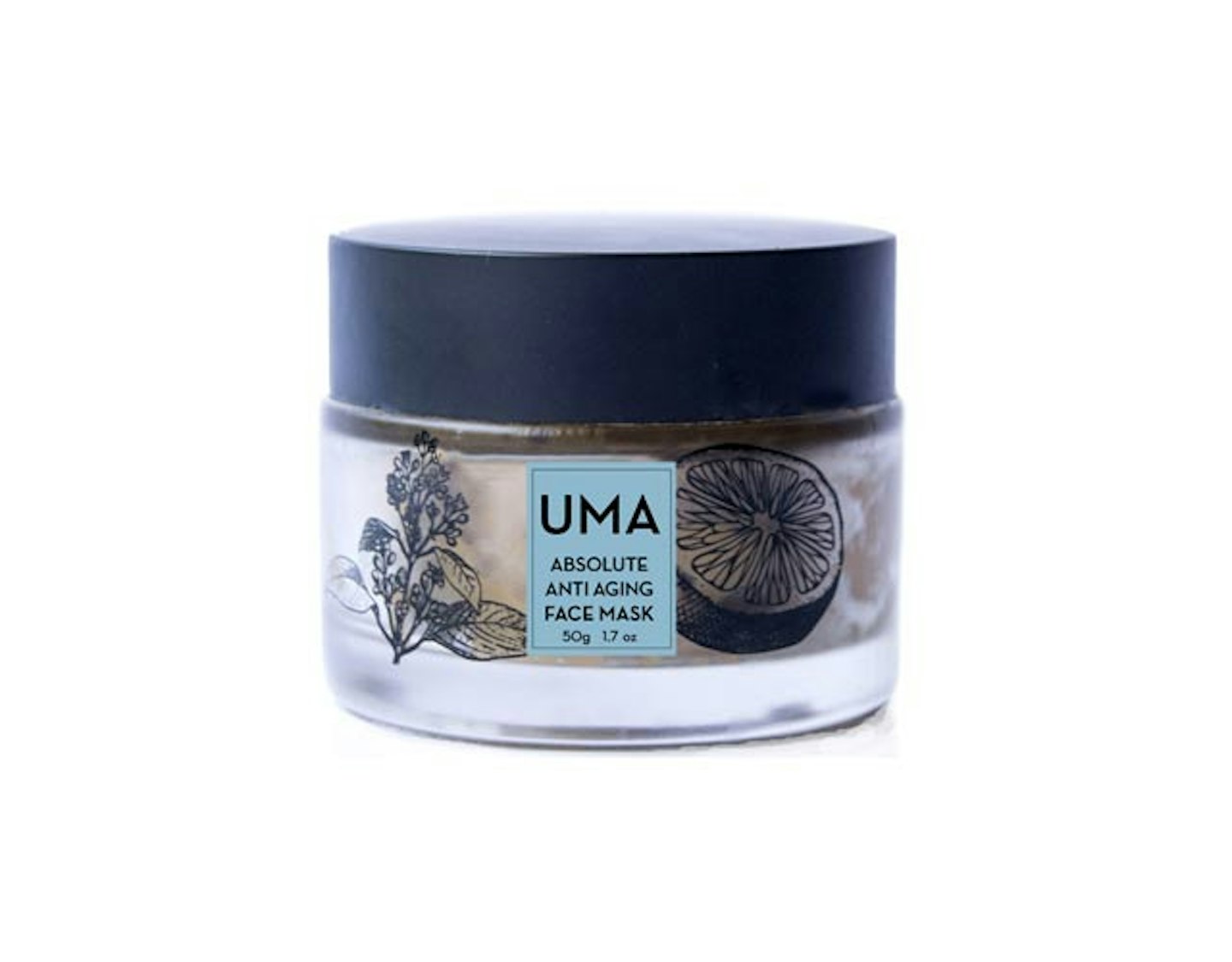 An ultra-decadent option, Uma's Absolute Anti-Aging Face Mask is inspired by the ancient Ayurvedic rituals used by royal Indian women to keep their complexions smooth and radiant. This clay-based formula uses kaolin to detox oily pores, combined with free-radical fighting honey and tropical watermelon and papaya extracts to gently resurface. It's lighter than most clay-based formulas, with a rich brown colour and lightweight, silky texture, and delivers visible results from the first use. And (as you might expect from the brand that produces oils for some of the world's most revered beauty houses) the scent is incredible - think heady sandalwood blended with musky rose.
Kocostar Slice Mask Sheet, £4 at asos.com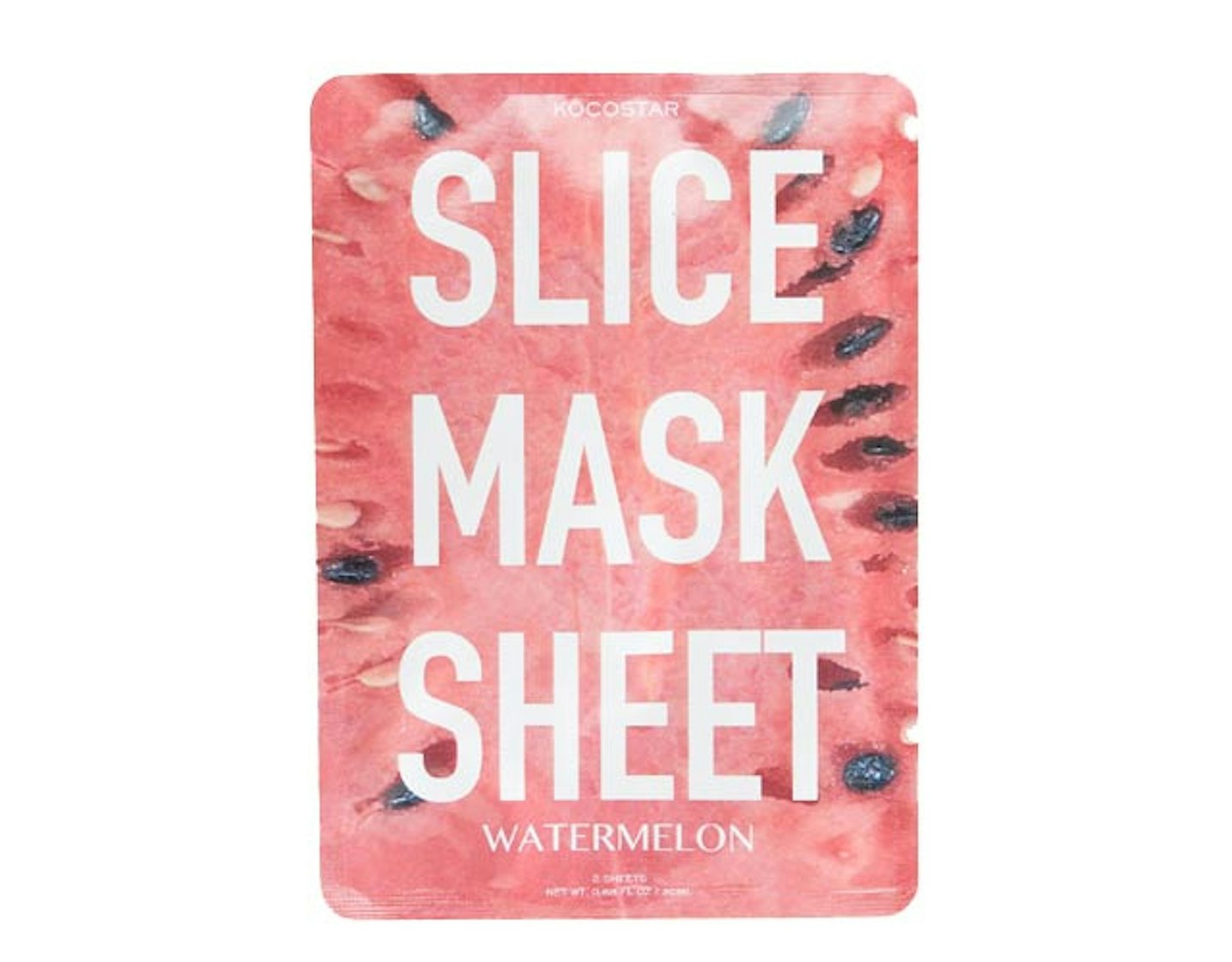 You've probably seen these tiny-sized sheet masks all over Instagram this month. The baby of K-Beauty brand Kocostar, they're saturated with a watermelon-based serum that will deeply hydrate and refresh, and are perfectly sized to spot-treat areas that need a little extra love.
Disciple Dreamy Skin, £42 at Disciple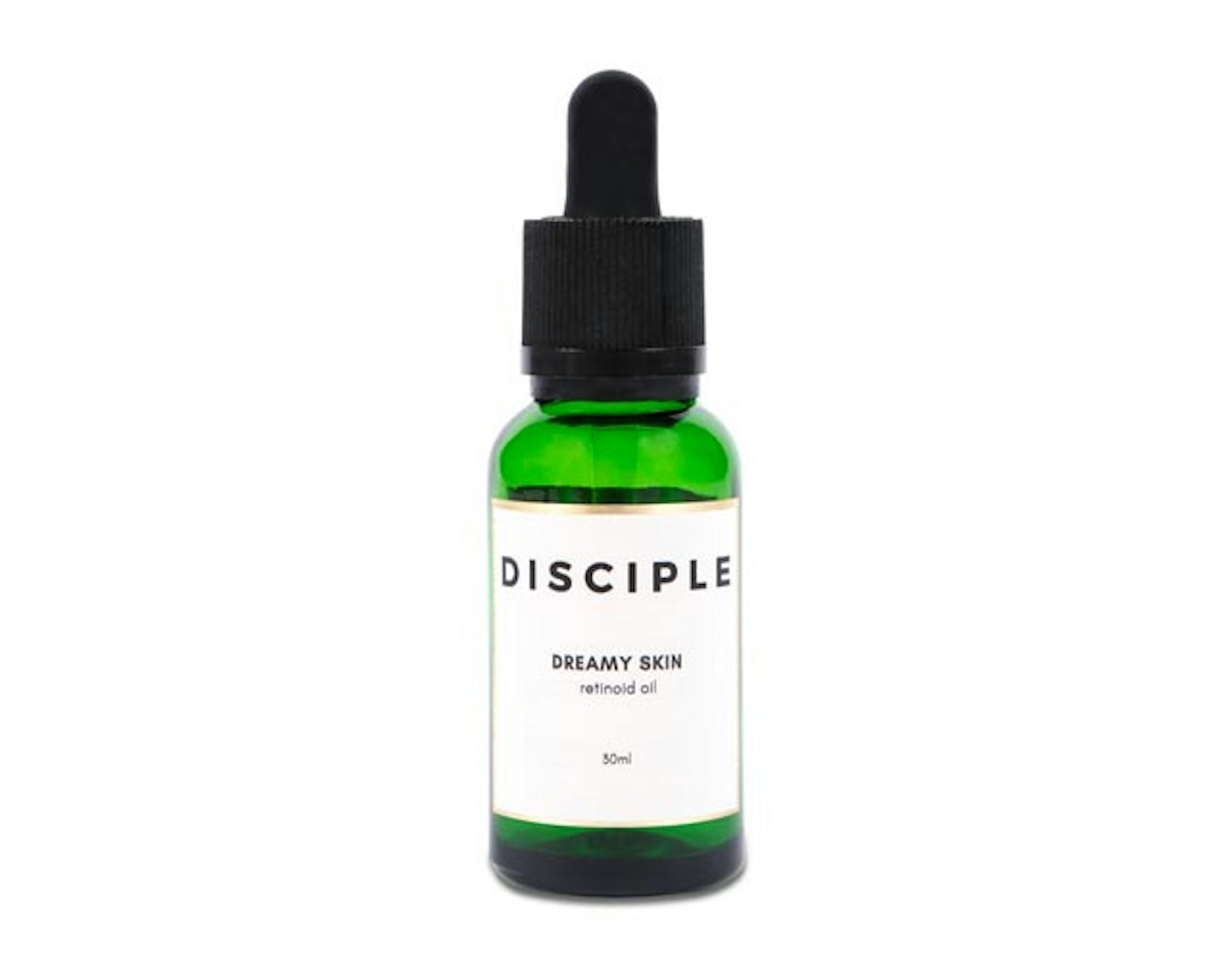 Disciple's Dreamy Skin face oil was born when founder Charlotte Ferguson needed something to tackle her own adult cystic acne that didn't come with the worrying side effects of prescription formulations. Specially formulated for tricky complexions, it's designed to contain everything that breakout-prone skin needs nocturnally, meaning no complicated product cocktailing or suffocating layers. A potent blend of watermelon seed oil and adaptogen-rich essential oils works to regulate hormone imbalances - particularly cortisol, the 'stress' hormone - which are a major factor in breakouts, while a hit of retinyl renews from deep within the skin. Finally, burdock root - a prebiotic plant fibre - nourishes the good bacteria on the skin surface, just as a prebiotic supplement does for your gut.
Picture at top: Backstage at MaxMara AW17 by Jason Lloyd-Evans
READ MORE: Are Instagram's Latest Beauty Crazes Damaging Your Skin?
READ MORE: 11 Eco Beauty Products You Need On Your Radar This Summer