It's my first Friday night at home in over a month after a bonkers August and early September spent marrying, mini-mooning and fashion-weeking. Netflix is flickering, chill is very much underway (NOT in that way) and Deliveroo (Nando's, if you're interested) has been well and truly devoured. So far, so average-Friday-night-in scenario. But there's something throwing this otherwise favorably mundane picture: I have a face mask on my vagina. And no, not your standard sheet mask – an Activated Charcoal Mask dedicated to 'detoxing & soothing the vulva', that looks a little like an inverted pair of lace Playboy Bunny ears.
Rewind to Tuesday morning, when, riffling through my daily post, I unearthed the TWO L(I)PS Blackout Mask, along with a press release that read: 'A new era of vulva care has arrived and it's rewriting the history of how a woman's most precious part is seen…. a game-changing brand that aims to shatter taboos and proclaim the "vulva ritual".'
My first thoughts: Vulva Ritual?! You've got to be kidding me? We've officially reached peak preposterous! But then further investigation tells me it's the brainchild of entrepreneur Cynthia Chua - the woman behind world-class hair removal destination, Ministry of Waxing, whose witty and straight-talking branding around all things down South has been breaking Vagina taboos long before any of its counterparts. And when it comes to down-there hair maintenance – nobody does it better. So, I'm intrigued – by that and the surprisingly chic packaging.
The rest of the beauty team give their twopence: 'Oh gahd, seriously? Like I don't have enough on my plate trying to master a 10-step Korean skincare routine; now I have to factor in time for vagina masking? Insanity!' bemoaned ever-cynical (and utterly brilliant) Beauty Editor, Hannah: 'And you don't see men walking around with masks on their penises, do you?'. Fair point.
Then Assistant Emma chipped in: 'I'm weirdly interested. What does it do again, exactly?' So, in the name of investigatory beauty journalism – here I am. Legs somewhat akimbo, about to plaster a sheet mask to my passion fruit (thanks thesaurus), reveling in the ridiculousness of it all and not quite sure what I think of the whole shebang.
I take the mask out of its packet and unfold the bunny shape, which is surprisingly bigger than I expected. For some reason I'd imagined a 'vulva mask' was, well, I'm not quite sure what – but this is around twice the size of your standard facial sheet mask (as it's designed to cover all areas of the 'vulva' pictured below).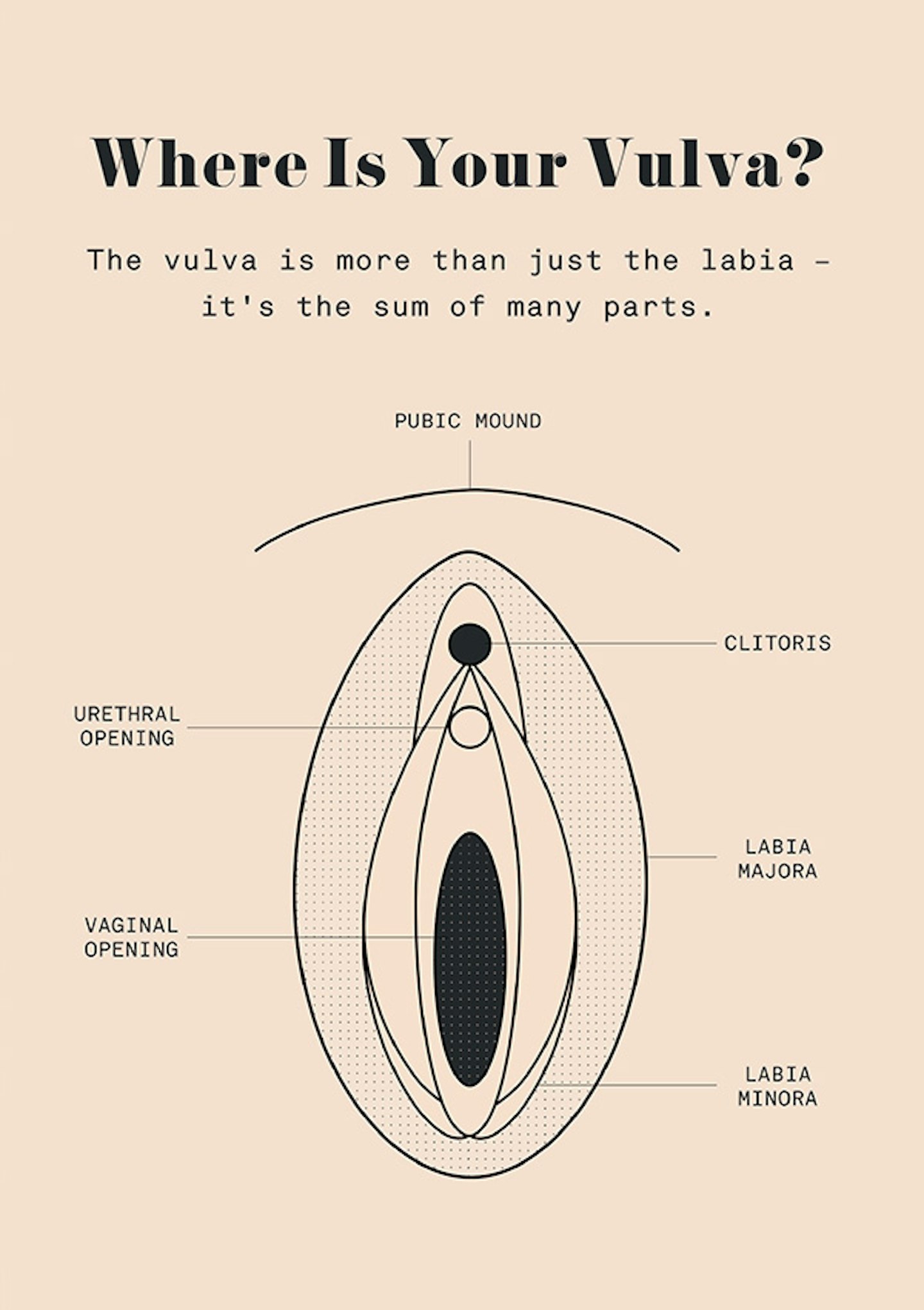 Applied black (charcoal) side down, lace side up, I lay back on the sofa and set a 15-minute timer. Apparently ample time to give the 'infrared activated charcoal' a chance to 'detoxify, soothe, brighten and moisturise' the area, 'drawing out toxins and improving lymphatic drainage.' Riiiiiight.
Going through my mind right now: 'Ooof it's cold!': 'Please God above don't let my visiting friend come home early!': 'I wish I'd ordered two portions of Peri Peri chips': 'Come to think of it, the cooling sensation would actually be a godsend post wax, and it's not uncomfortable at all': 'BUT WAIT, I thought putting anything near the nether regions was a no-go as it messed up the natural PH balance?!': 'For the love of god, where's Alexa when you need her?!'
The British Association of Dermatologists, or BAD, website confirms: 'The skin of the vulva is sensitive and can be easily irritated by everyday products including soap, bubble baths, shower gels, talcum powder, cleansing wipes, perfumes, deodorants, antiseptics, fragranced washing powders and fabric conditioners. Such products may make your skin sore and uncomfortable.' Even over-washing is advised against.
But, as the Press Release assures, this is something they've tested thoroughly: 'Blackout's unique and safe formula allows it to work its magic on even the most sensitive of skin and, in addressing customer concerns, contains absolutely no sulphates, alcohol, parabens or petrochemicals. What it does contain is deodorizing properties contributed by a pleasant fragrance emanated by the natural, organic essential oils to keep your skin fresh.' Fresh as a, errr, daisy?
My verdict: Amusing, surprising and actually not all that ridiculous at all. This weird and wonderful mask could truly come into its own post-wax or laser. And it has the creds to back this up: 'Organic cornflower, elderberry, chamomile, Indian cress and aloe vera soothe the skin and reduce signs of irritation; such as redness, bumps and dry patches.' Like a post-wax soothing cream, but in sheet mask form – which really doesn't seem so strange after all.
Intrigued? Bewildered? Nonplussed? Ultimately, as Two Lips themselves put it: 'Vulva care is a choice… and that decision is wholly yours to make.'