There's nothing quite as bad as waking up to a smattering of under the skin pimples or an angry red blemish that's just asking to be squeezed. It happens to all of us, and quite often tends to coincide with a big event as stress can be a huge trigger. And while maintaining a healthy lifestyle can reduce the chance of unfortunate breakouts, there are also a whole host of products with savvy-skin care formulas that can really help calm down blemishes and prevent those bad boys from cropping up in the first place.
What causes acne?
There are only a few things worse than acne. Ok, that's an exaggeration, but for those who suffer with acne it really is a very frustrating and upsetting condition. Acne can leave behind significant psychological and physical problems, and can stem from unbalanced hormones, menstruation, emotional stress and diet. Acne can effect self-esteem, mood and relationships, and one study actually links clear skin to a better quality of life.
American Academy of Dermatology states that acne is caused by the over-production of oil which clogs the pores and increases the bacteria on the skin's surface.
Can your diet cause acne?
There have been studies that link acne to a Western diet, which is typically high in dairy, refined sugars and white carbs such as rice, pasta and white bread. It is especially believed that dairy can play havoc with those who suffer with hormonal acne, as the hormones in dairy can further unbalance hormone levels. A more balanced diet full of colourful fruit and vegetables could improve your skin and reduce the chance of breaking out.
How is acne treated?
To treat mild or severe acne doctors usually prescribe topical medications such as products containing salicylic acid, benzoyl peroxide, antibiotics and retinoids, but you can also purchase products yourself that aren't as strong but can still aid acne.
Some women with acne will benefit from taking the contraceptive pill, but all women react to birth control pills in different ways, so nothing is guaranteed.
Should you pop your spots?
Short answer: no. Squeezing and popping your spots can cause bacteria to actually delve deeper into the area and aggravate the skin further. An alternative? Meet the new pimple patches - an easy, effective way to treat blemishes that target the area with spot-busting ingredients.
Pimple Patches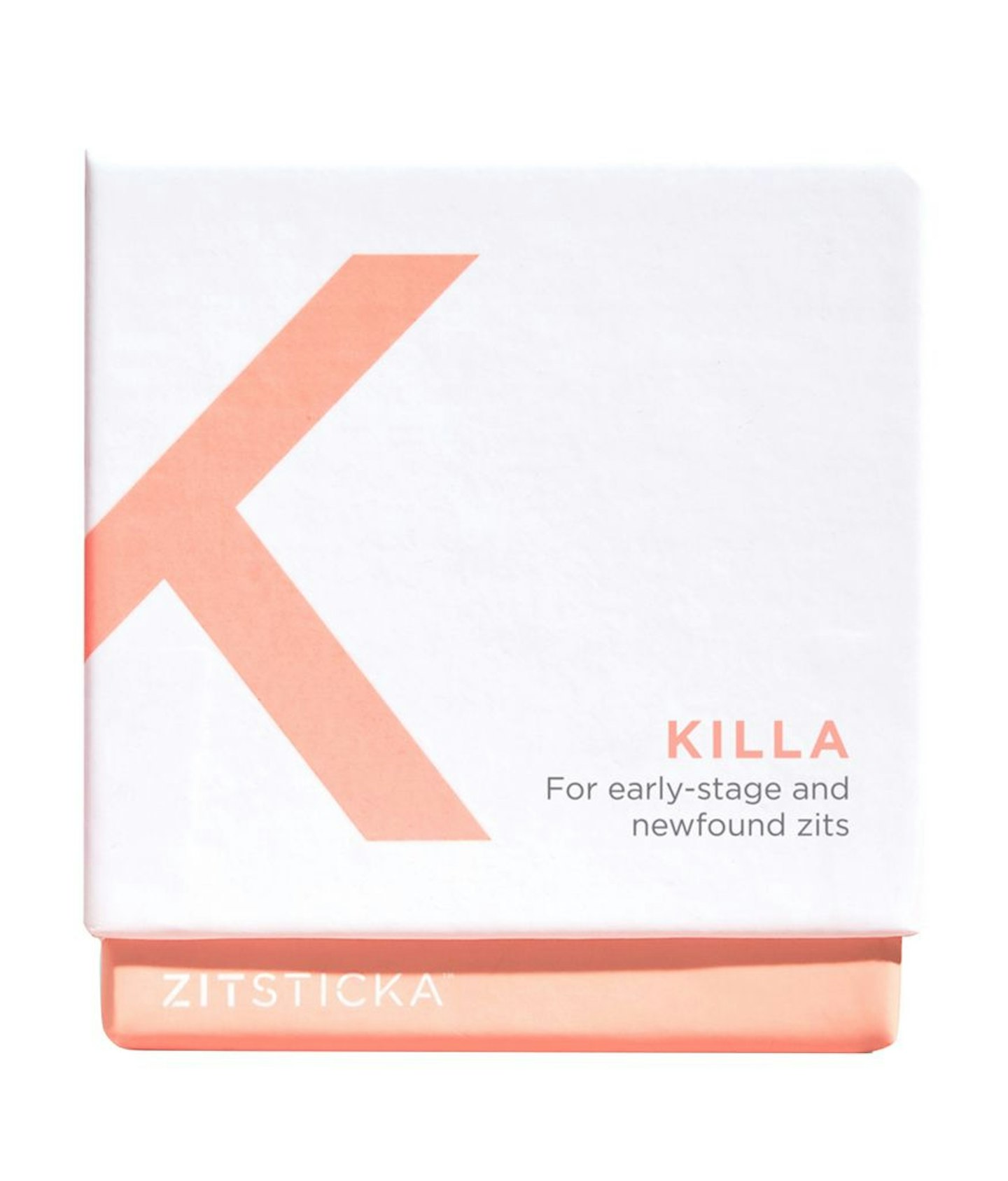 1 of 5
Zitsticka Killa Kit, £27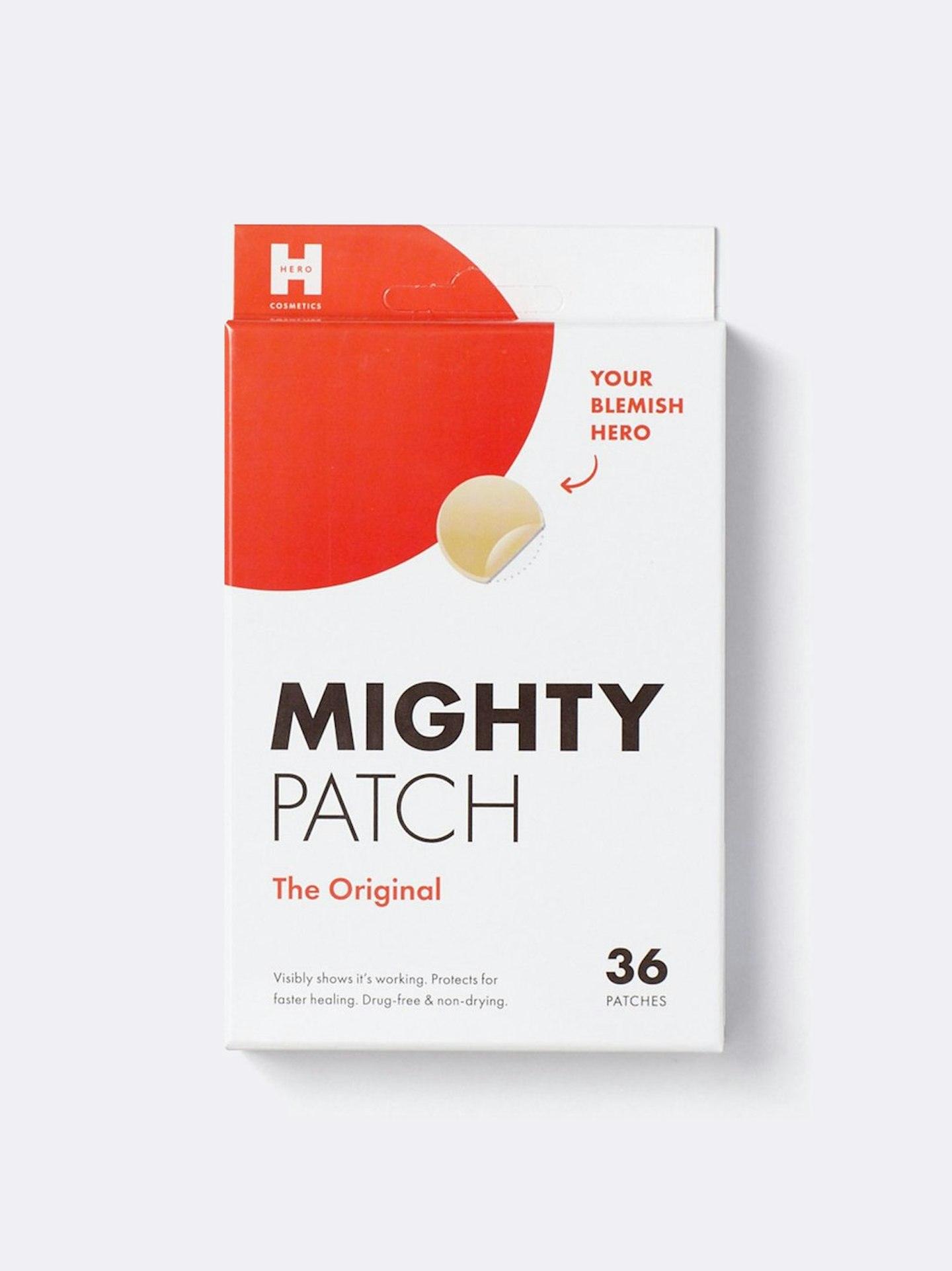 2 of 5
Hero Cosmetics Mighty Patch 36 Pack, £13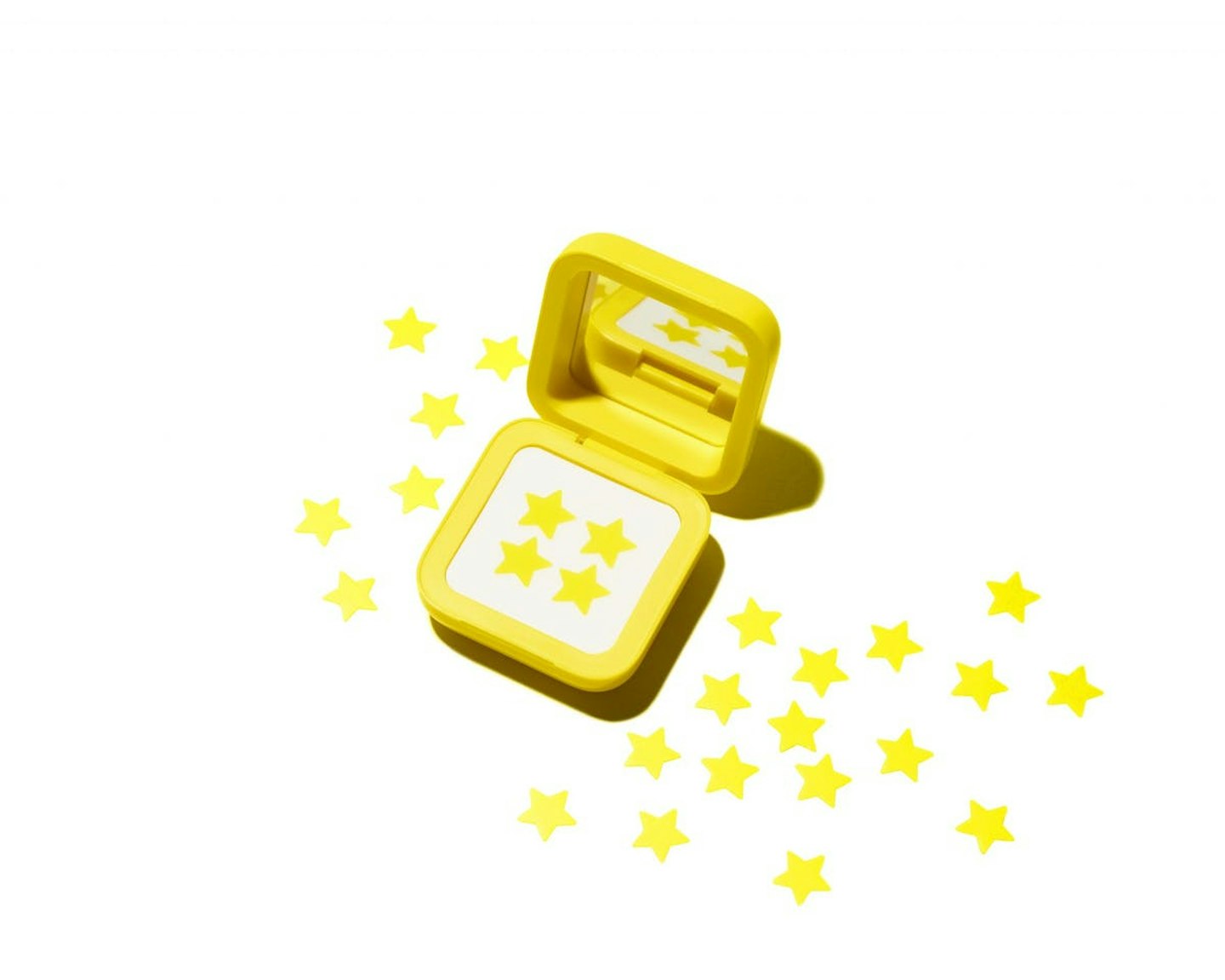 3 of 5
Star Face Hydro-Stars, £16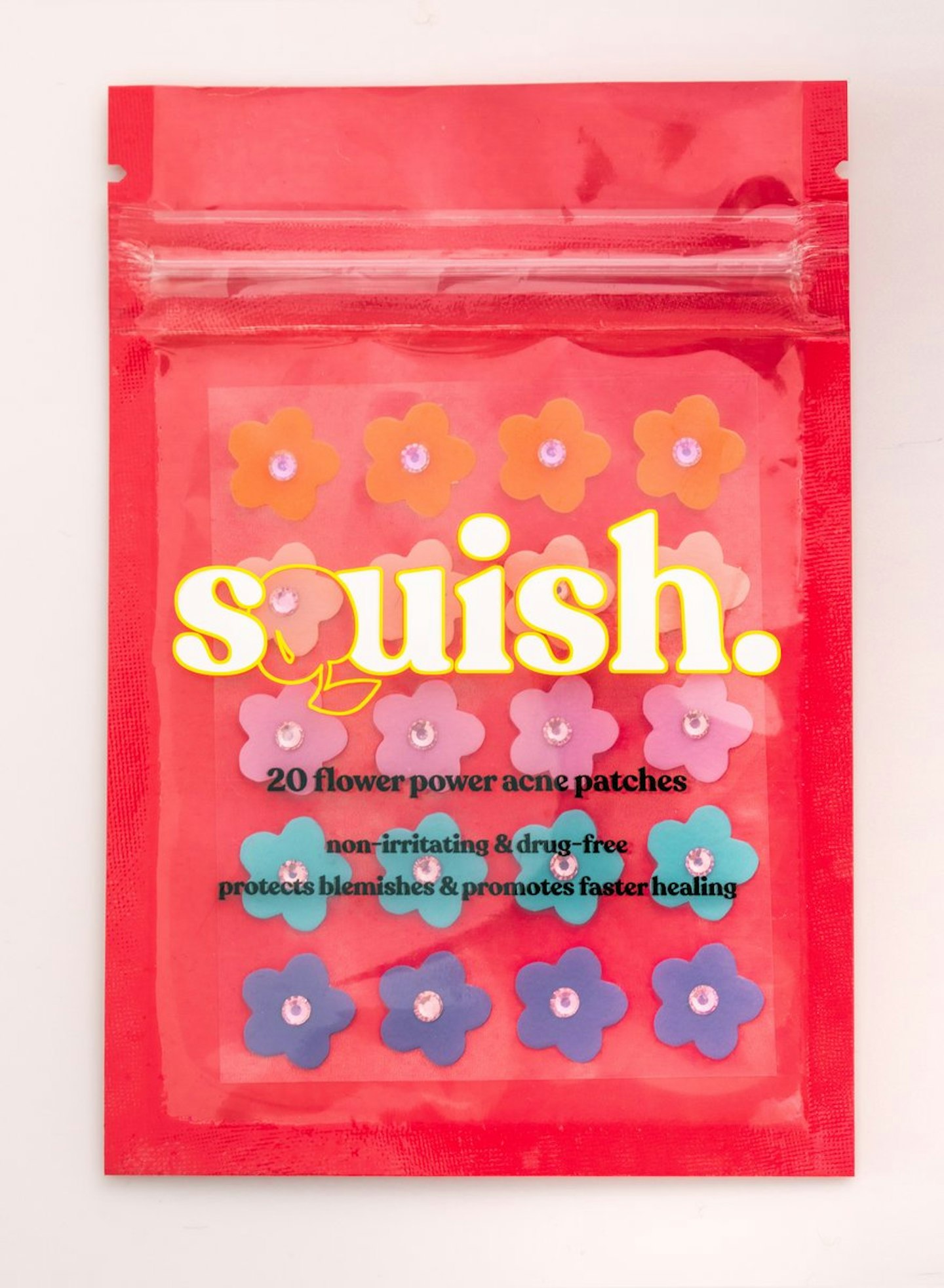 4 of 5
Squish Flower Power Acne Patches, £11.37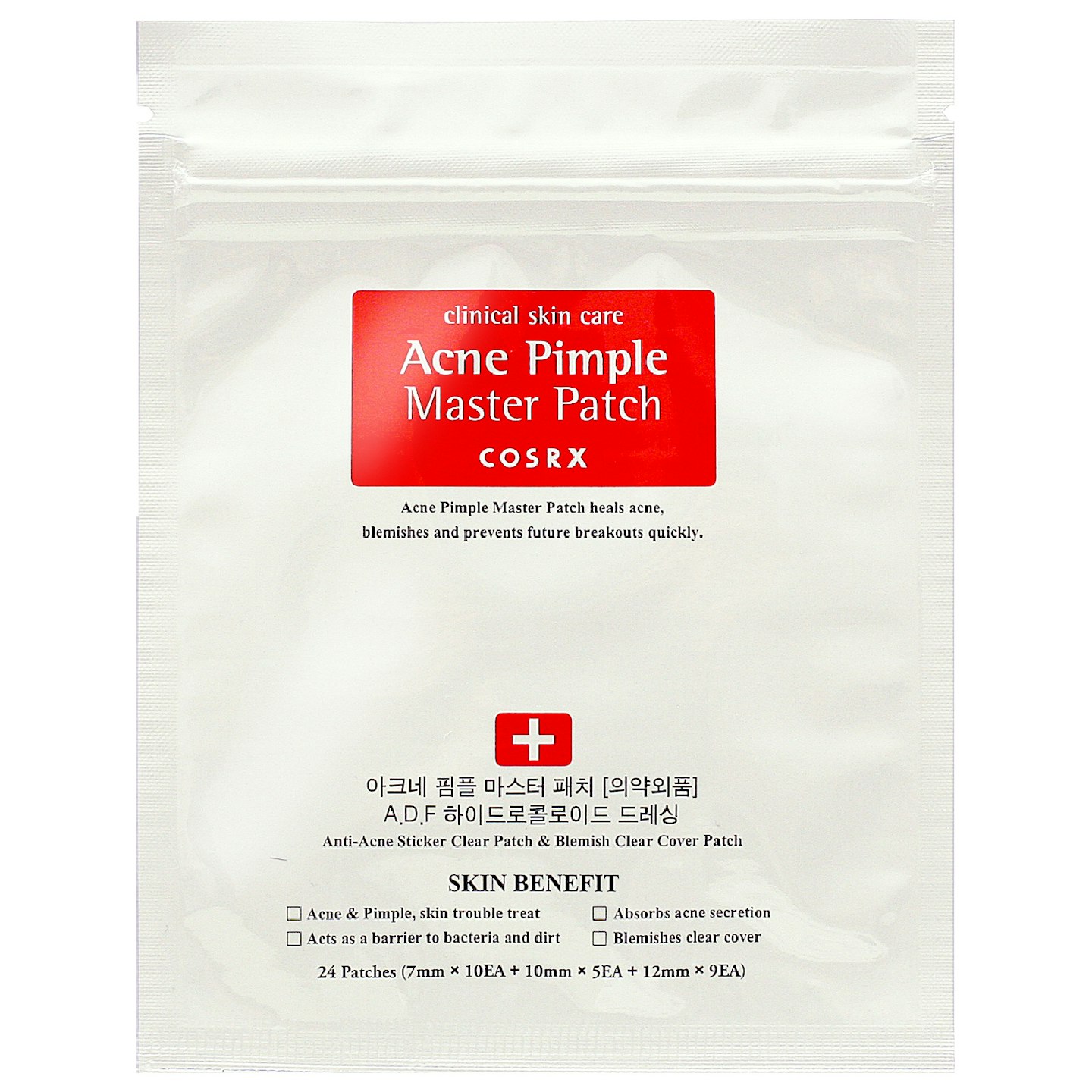 5 of 5
COSRX Acne Pimple Master Patch (24 Patches), £4.40
What is the best face cleanser for acne-prone skin?
If you have acne-prone skin the last thing you want to do is irritate it. When buying a face wash you don't need to splash out on a super expensive one, as it only stays on your face for a few minutes a day. Look for one that says 'mild', 'oil-free' (as acne-prone skin is already too oily) and 'non-comedogenic' (non-pore clogging).
Stay out of the sun
Getting a tan when you have spots may seem like a good idea because your spots become less visible when you are sun-kissed, however sun damage from UV rays will darken the marks left from a pimple, and cause hyperpigmentation and discolouration - a long lasting issue.
We've rounded up the best products to treat acne-prone skin...
The Best Products For Acne-Prone Skin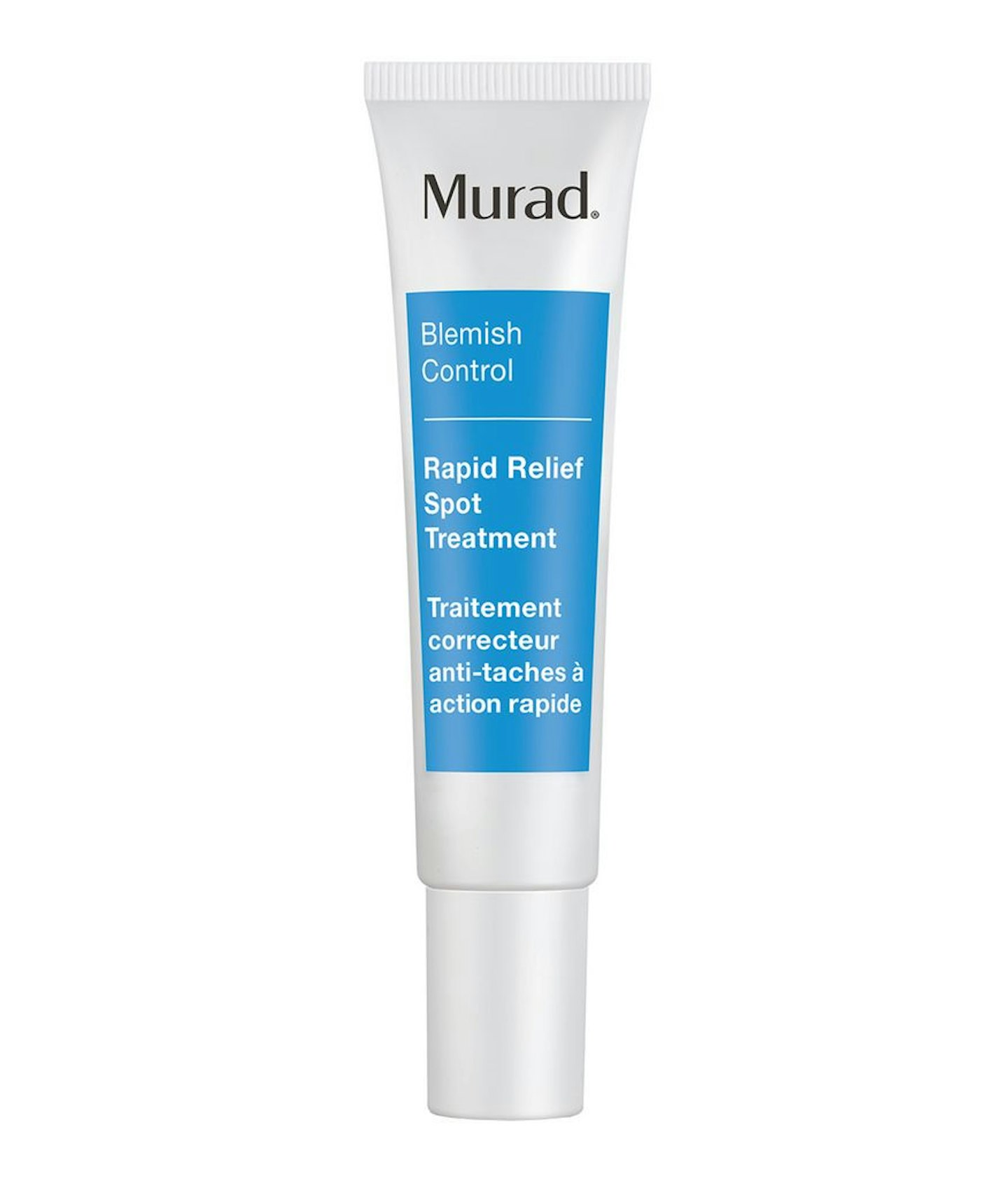 1 of 10
Murad Rapid Relief Spot Treatment, £20
Apply a thin layer of this serum meets moisturiser all over the affected area and let the Salicylic acid get to work to minimise the appearance of spots.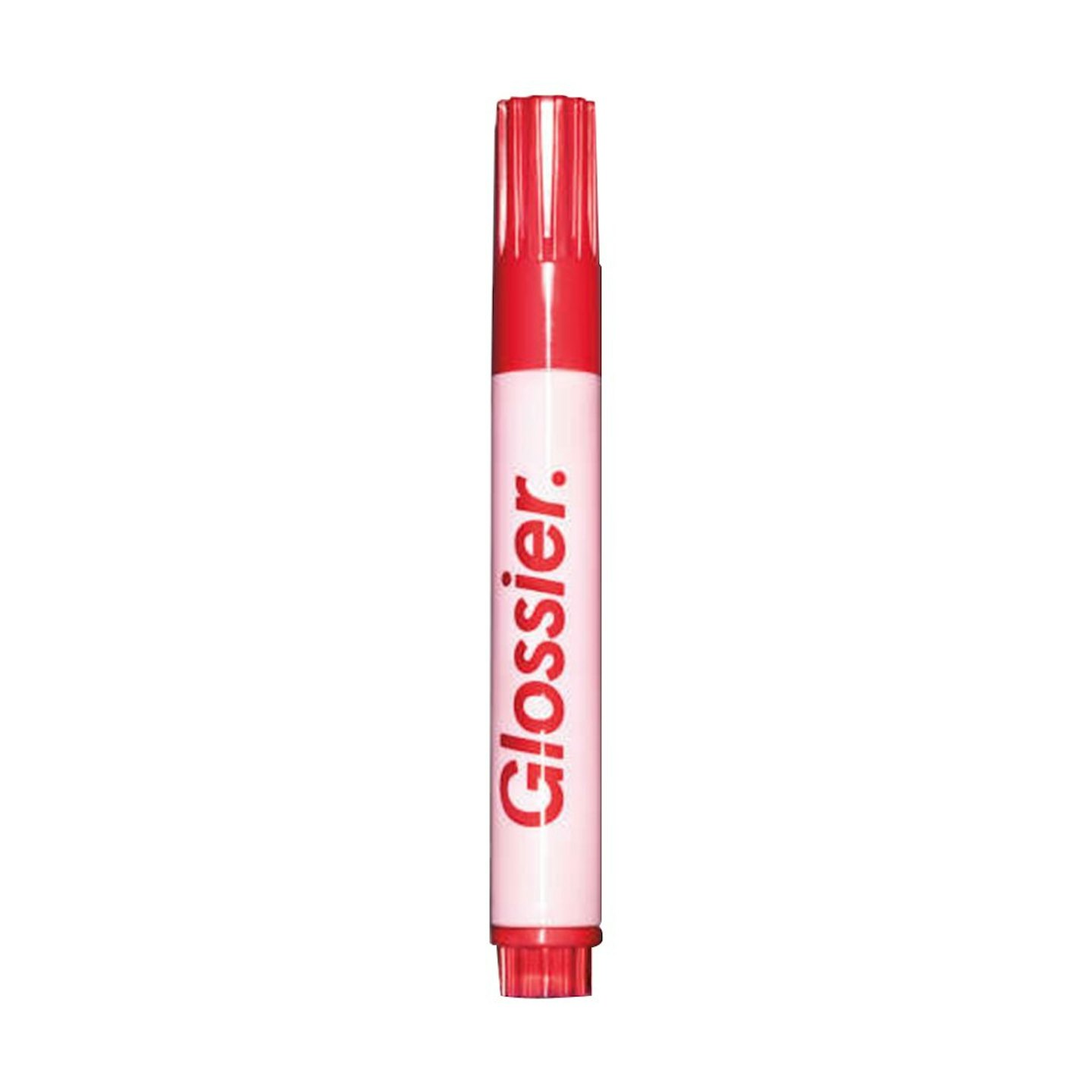 2 of 10
Glossier Zit Stick, £12
Keep this handy stick in your handbag and apply it at the first sign of a spot - so, whenever that sore, swollen bump appears. Formulated with 2% salicylic acid to exfoliate the skin and tea-tree oil to calm the area - you'll notice the benefits in no time.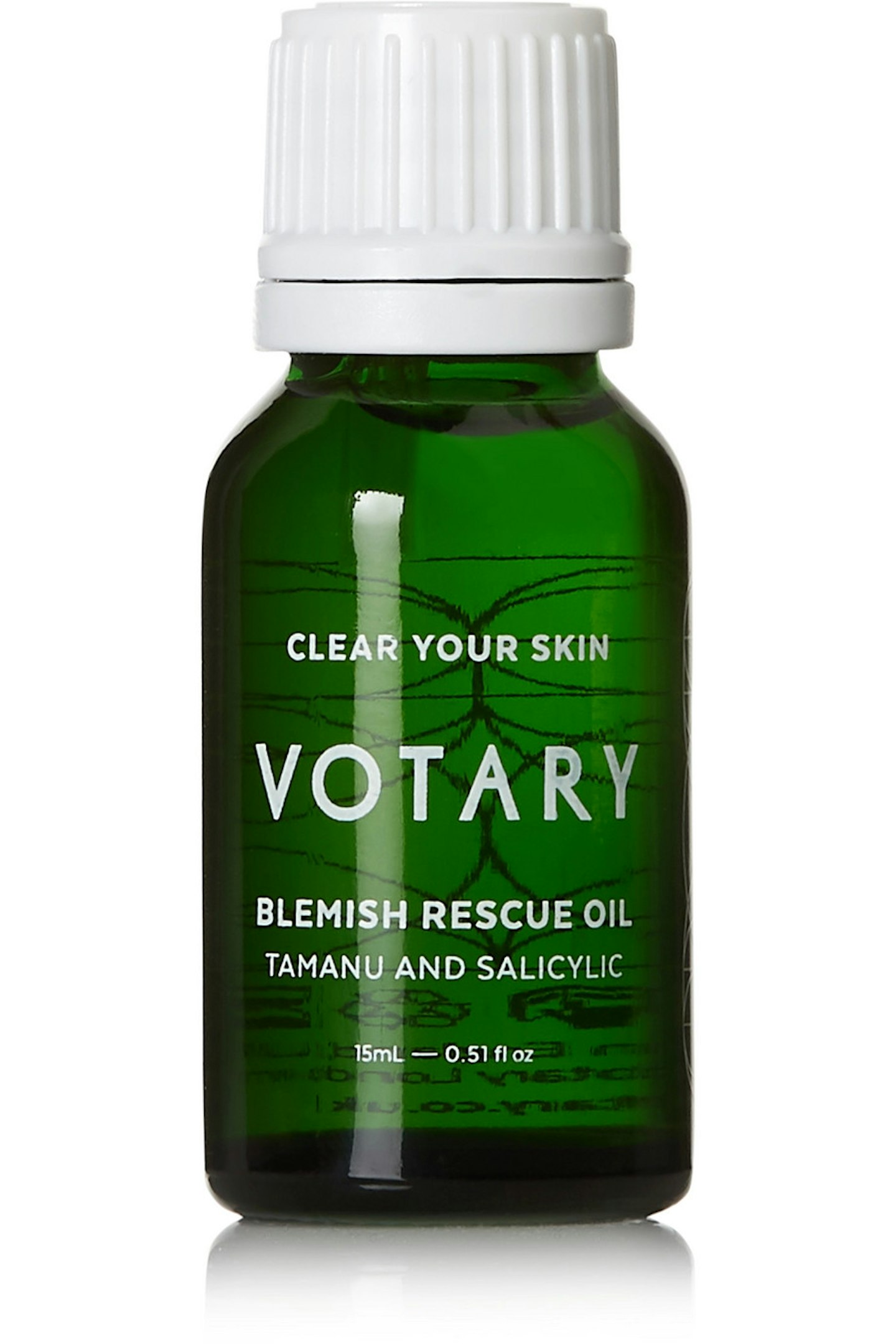 3 of 10
Votary Blemish Rescue Oil - Tamanu and Salicylic, £35
It might sound counter intuitive to add more oil to oily skin but it can in fact help to balance the skin's mantle. This blemish oil calms irritated skin, helps to heal spots and will also treat scars.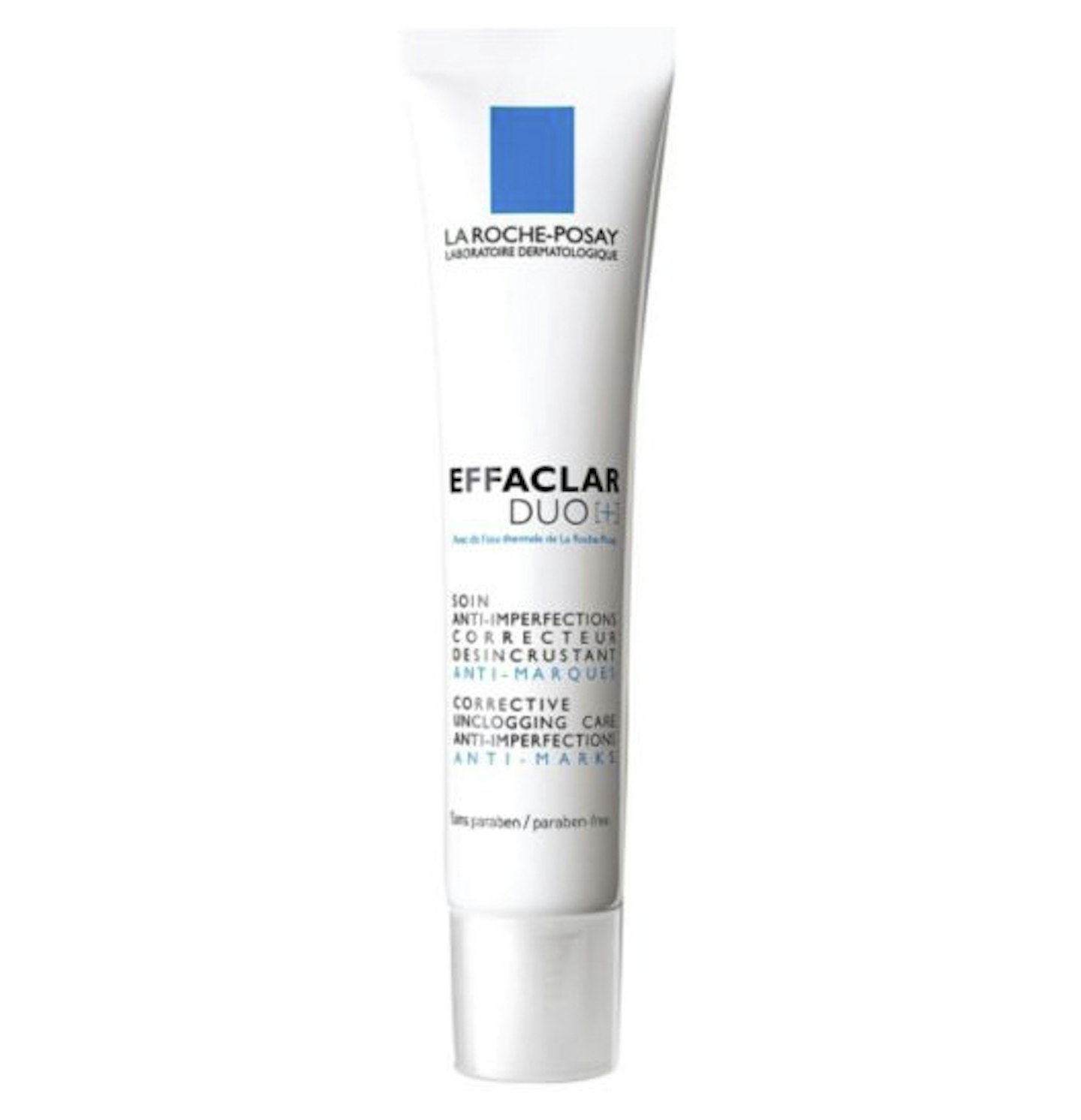 4 of 10
CREDIT: boots
La Roche-Posay Effaclar Duo[+], £17
La Roche-Posay's anti-blemish cream is formulated to target oily, blemish-prone skin. It has become a cult product for beauty buffs who have raved about its magical ability to unclog pores, minimise imperfections and give the surface of the skin a smooth velvety finish.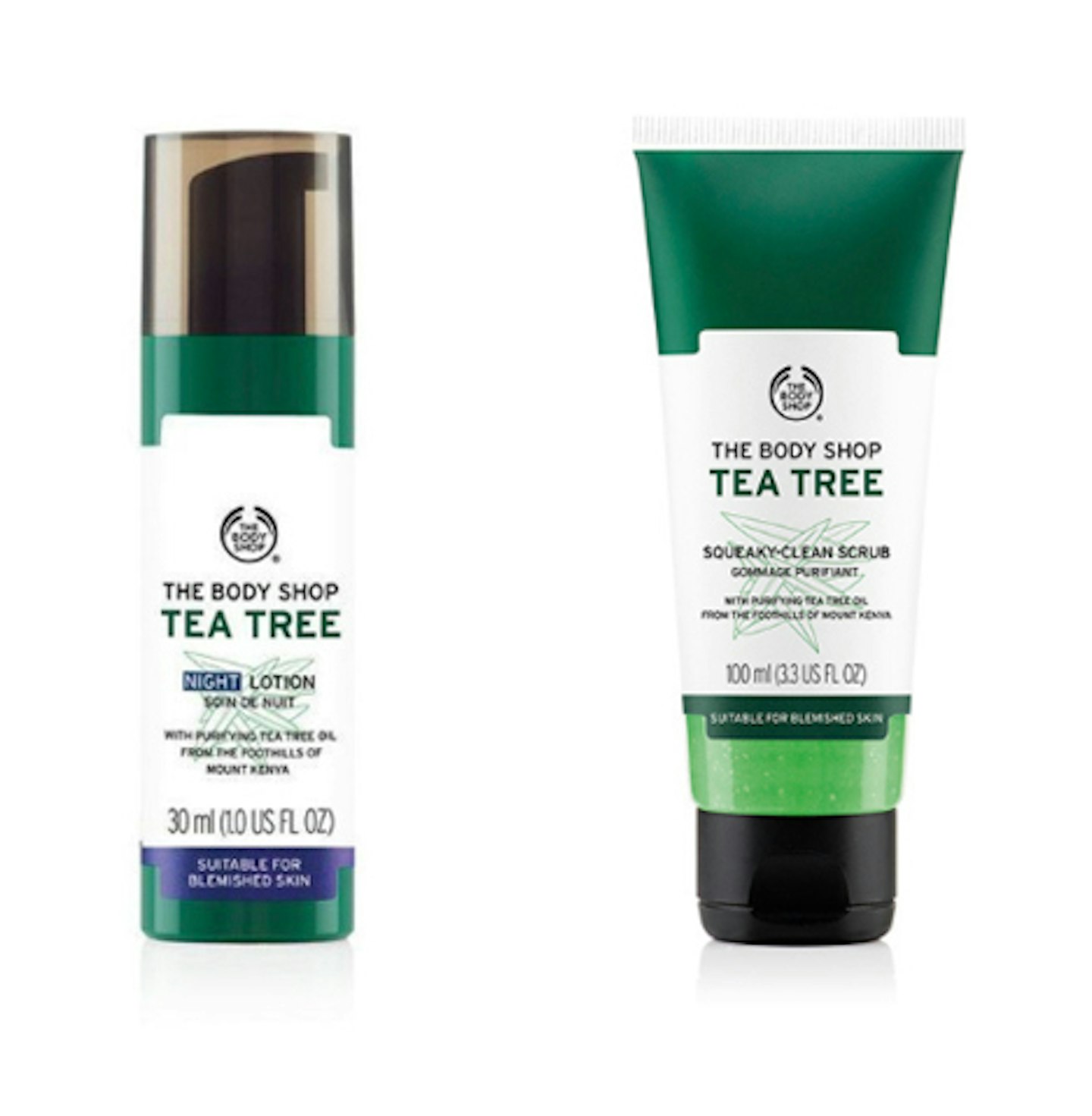 5 of 10
Tea Tree Night Lotion, £10 from The Body Shop Tea Tree Squeaky-Clean Scrub, £7 from The Body Shop
The Body Shop's Tea Tree Oil range is proven to contain healing and antibacterial properties for every type of skin. The Body Shop claim that the range can create clearer skin in 3-days without over-stripping the skin. We love the Tea Tree Squeaky Clean Scrub (with biodegradable micro-beads) and Tea Tree Night Lotion to combat shine and impurities day and night.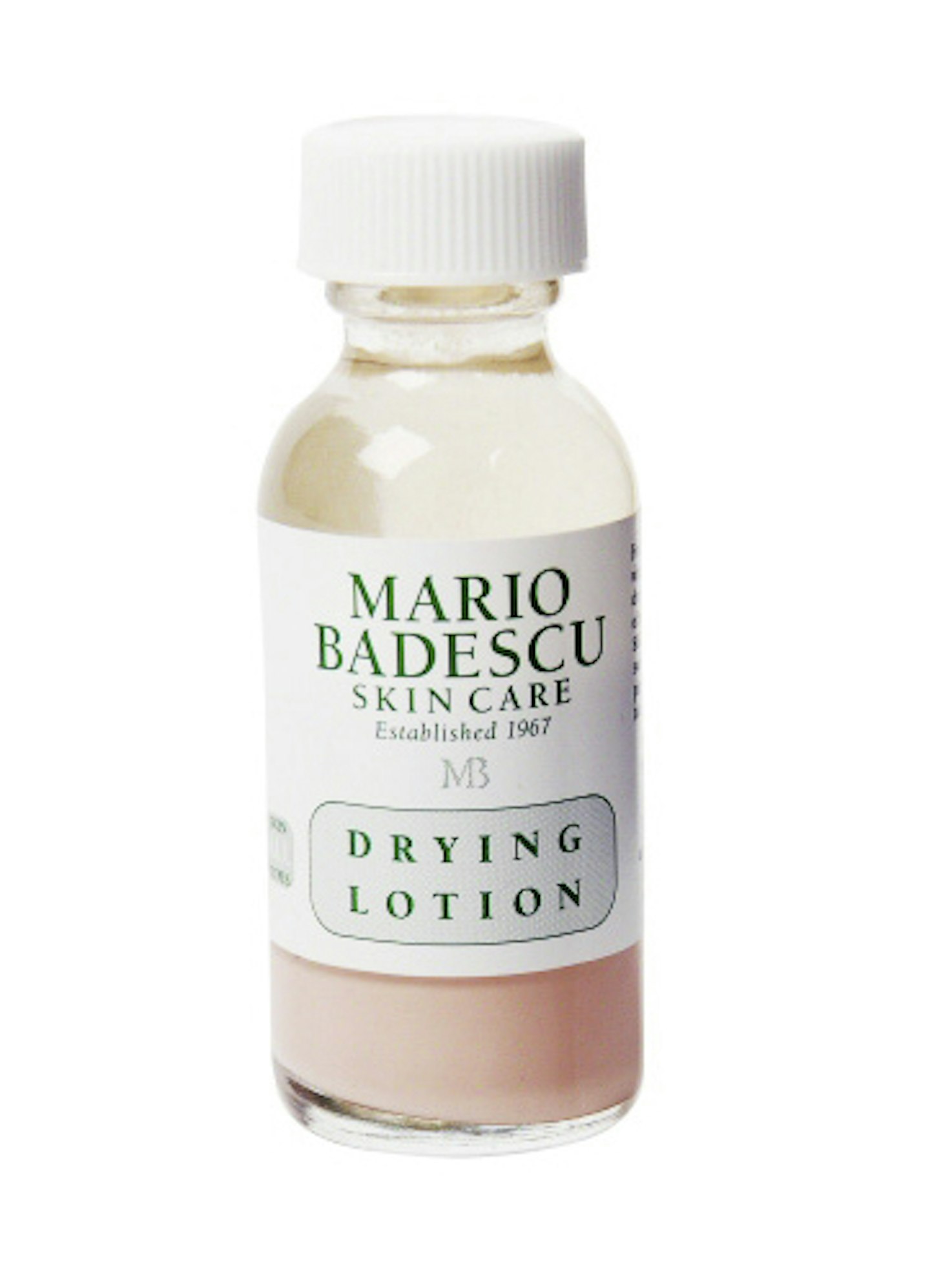 6 of 10
Mario Badescu Drying Lotion, £13
This highly coveted skin elixir is not only surprisingly affordable but also promises to refresh and repair your complexion by clearing up and soothing whiteheads overnight. All Mario Badescu asks is that you dip a cotton swab into the pink sediment, dab on a pimple and wash off in the morning. Do not shake the bottle.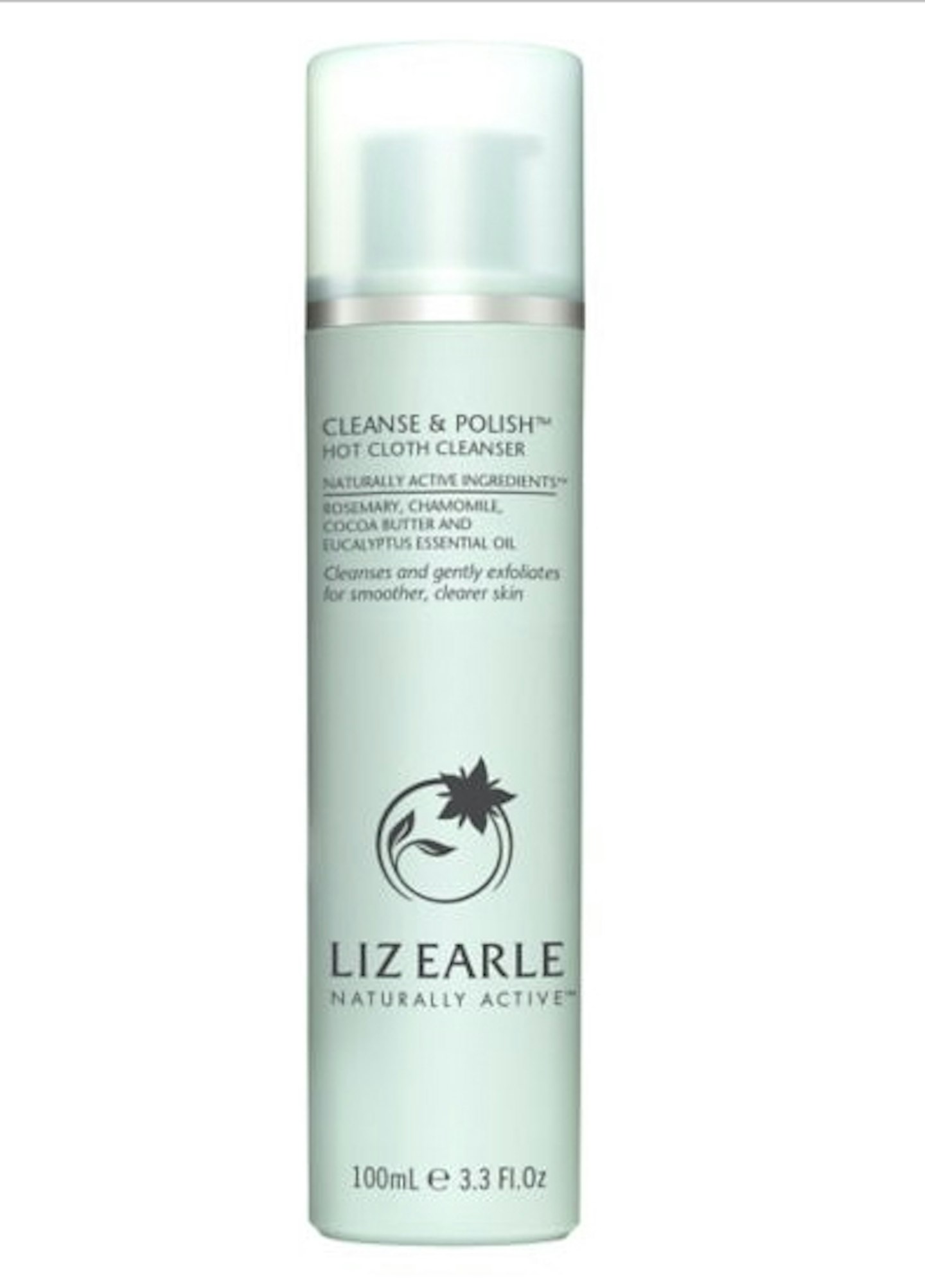 7 of 10
Liz Earle Cleanse & Polish Hot Cloth Cleanser, £17
Enriched with cocoa butter, rosemary, eucalyptus and chamomile this indulgent cream cleanses, soothes and moisturises. Used alongside Liz Earle's pure cotton cloth, dead skin cells and daily grime are lifted away to reveal brighter looking skin.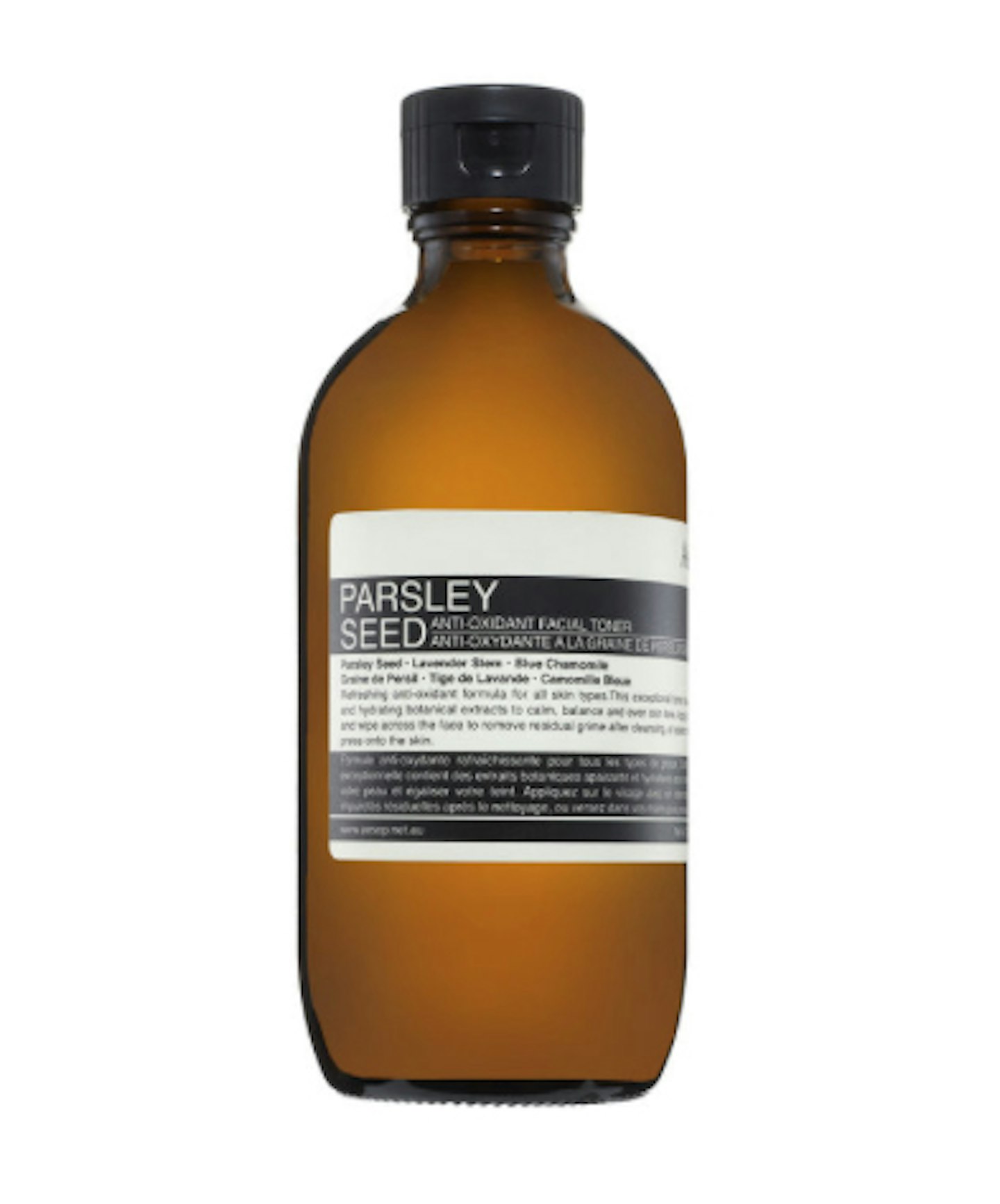 8 of 10
Aesop Parsley Seed Anti-Oxidant Facial Toner, £45
Aesop is fast becoming the favorite beauty brand of the year because of the visible results. The parsley seed extract cleanses deep within the pores - exactly what you need for troublesome skin. Frequent use of this product will prevent future breakouts, and using this overnight won't leave you feeling oily or clogged up the next morning.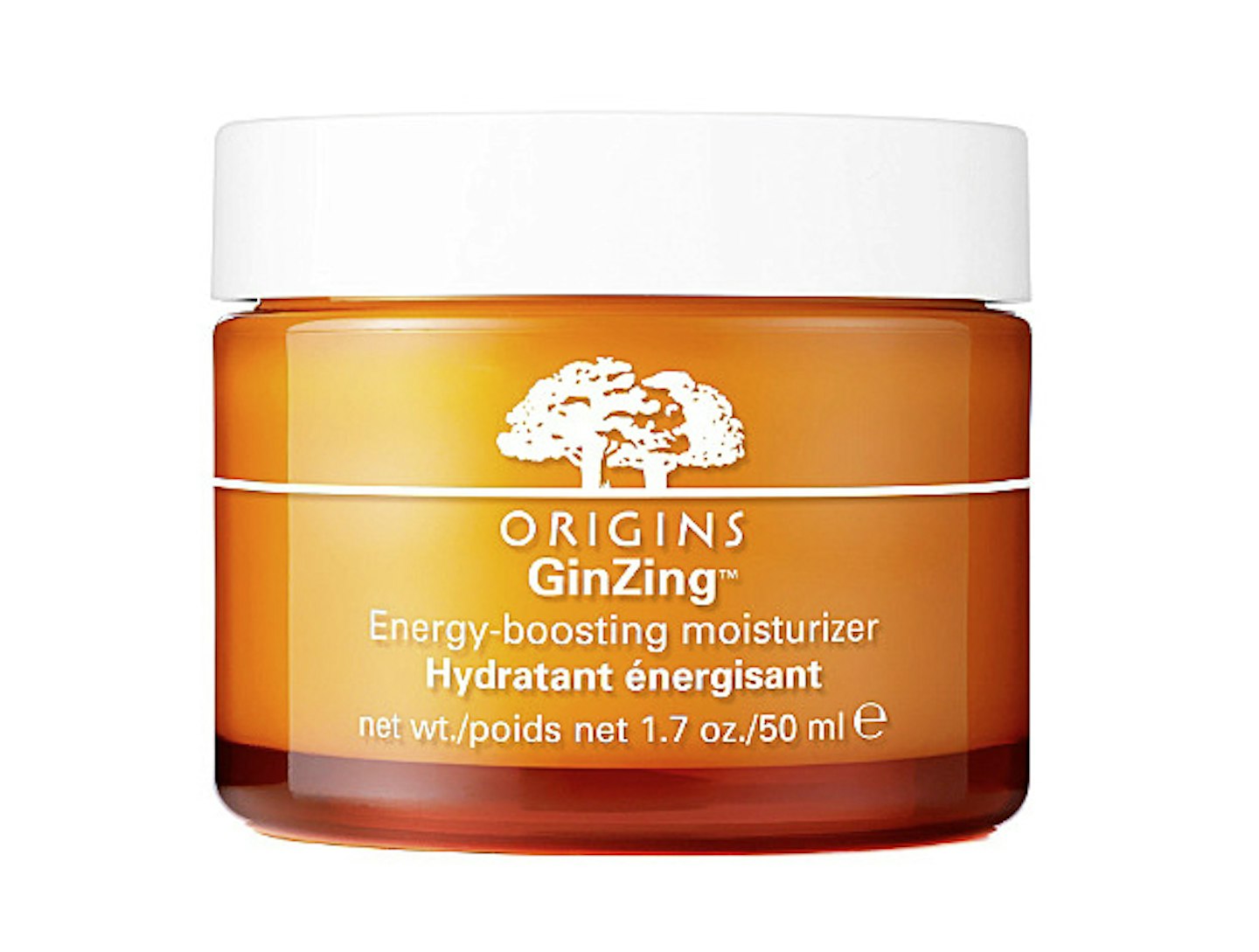 9 of 10
Origins Ginzing Energy Boosting Moisturiser, £25
The most common places for acne and spots, particularly in the winter months, are your cheeks and jawline. To prevent this your skin must be well moisturized, and this Origins product is enriched with boosting ingredients to brighten your complexion. And it's completely oil-free.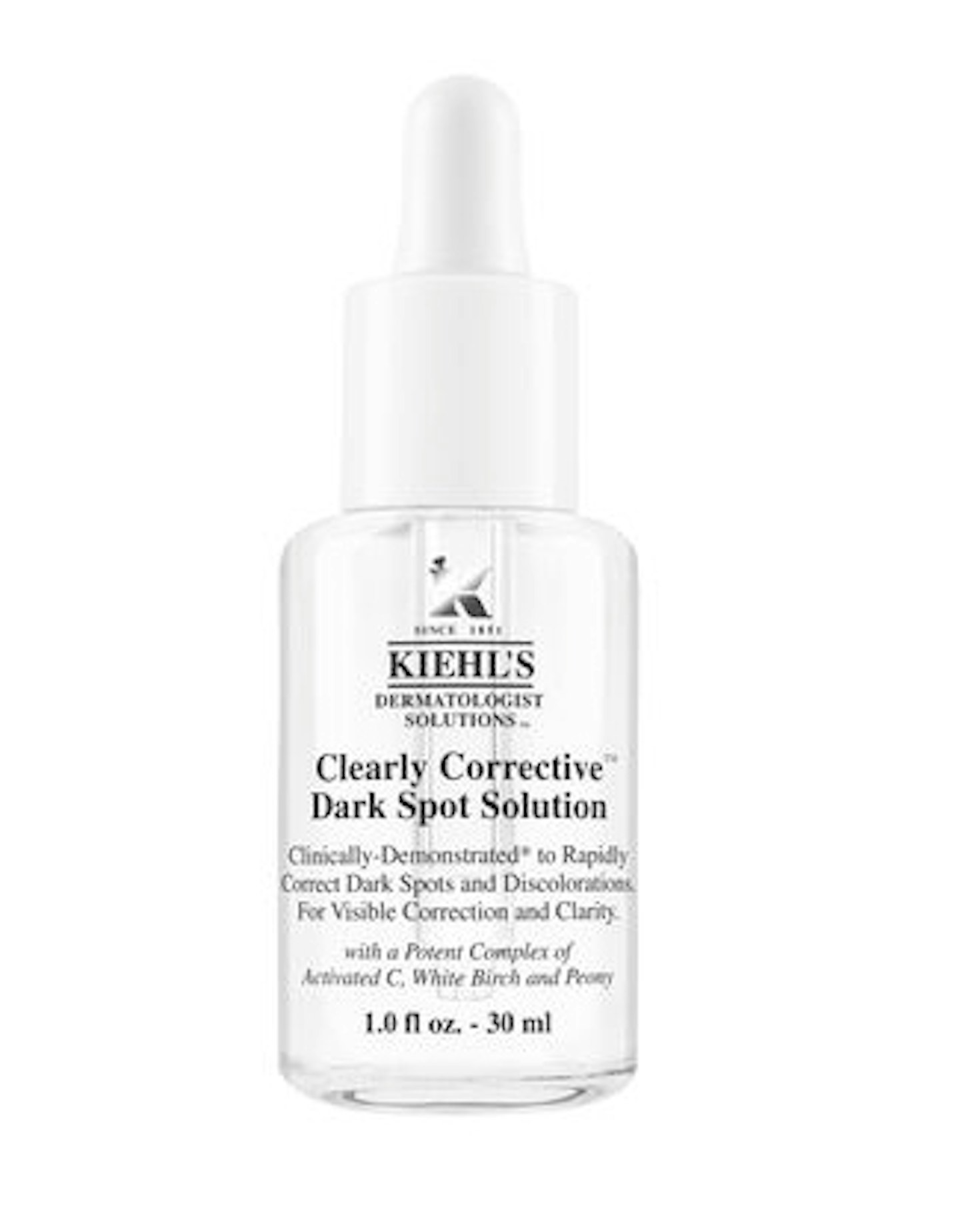 10 of 10
Kiehls Clearly Corrective Dark Spot Solution, £38
Apply this serum onto your acne scars or discolouration after you've washed your face and before you moisturise, and overtime it will even your complexion.
READ MORE: Everything You Need To Know About Pimple Patches – Do They Really Keep Spots At Bay?