In the quest for the perfect complexion — it helps if you don't have to book in eight hundred different treatments before you can get the result you need. Step forward 'Define' a combined therapy platform housing three technologies in one. It's a non-invasive treatment with a power and versatility that's unprecedented. Combining the radio-frequency micro-needling of Morpheus 8 (a treatment beloved by Victoria Beckham, Eva Longoria and Kim K) along with cheek-and-neck-tightening hands free AI technology Evoke and 'noninvasive thermal skin tightening device' Forma, this 'miraculous' new machine is already in hot demand.
First to offer the treatment in the UK - Dr Dil Kassam says, 'Many people having fillers end up looking odd because they're trying to lift the lower face e.g. jowls, without addressing the primary concern first. As you age skin elasticity decreases and our faces can experience the effects of gravity. So the combined Define tech is treatment is about tightening your skin, stimulating your collagen production and remodelling any facial fat resulting in a much more natural look. In 45 mins you have a complete face and neck rejuvenation'.  In the ever-evolving universe of non-surgical, minimally invasive beauty treatments, Define is a name catching everyone's attention.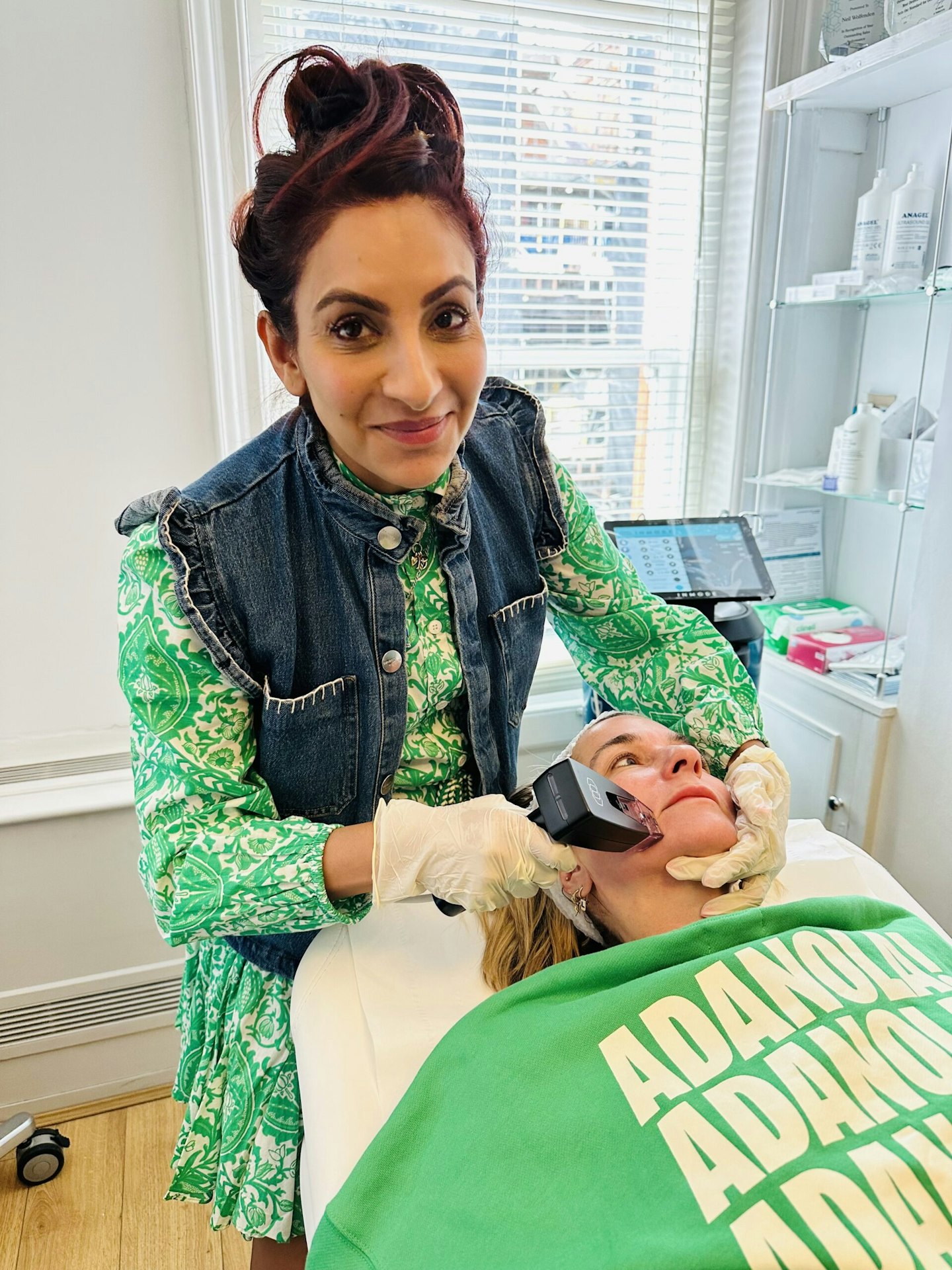 What Does Define Do?
Evoke - Uses an ergonomic headset (covering cheeks and chin) to tighten, remodel and lift the lower face for a more contoured look. What's amazing is that it's completely pain-free, has NO downtime, feels like a hot stone massage the results are truly visible.
Morpheus 8 - This is for full face and neck, and works on all three layers - the epidermis, dermis and subcutaneous fat layer. Dr Dill says, 'It's the only microneedling device that can go really deep and essentially remodel the skin, working down to the subcutaneous fat layer to shrink wrap your skin and tighten everything up'. The needles are silicone coated to protect the dermis and can penetrate up to 4mm in the face and 7mm if used on the body.
Forma - Once described as a 'lunchtime miracle' treatment, this makes your skin more flexible and wrinkles less noticeable, and it's also a good way to maintain your Morpheus 8 and Evoke treatments.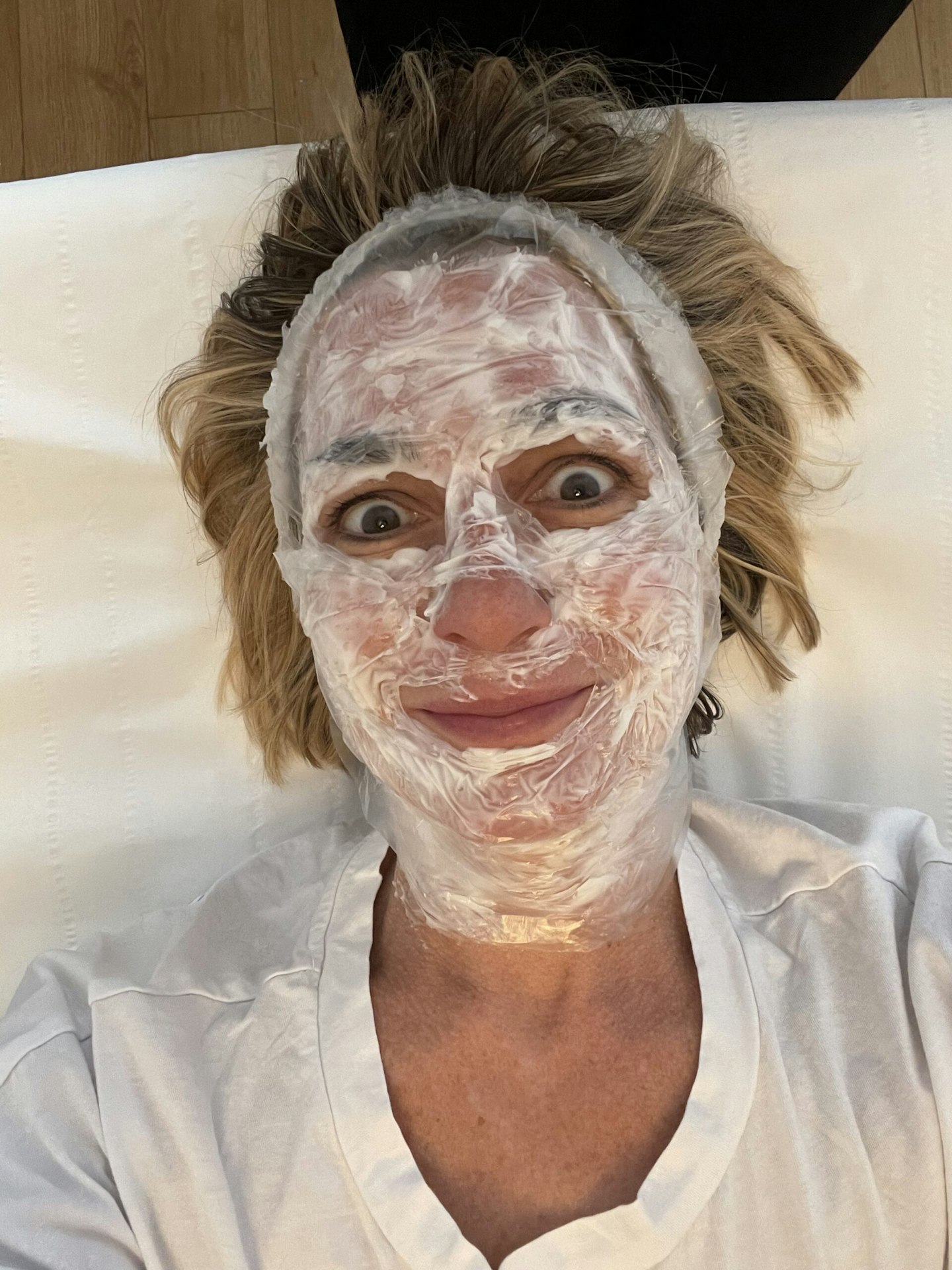 How To Use Define
It's not for the faint-hearted, so if you're getting the Morpheus 8 part of the treatment be prepared for feeling a bit like you're having a staple gun applied to your face. Luckily there's an anaesthetic numbing cream that gets applied 60 minutes before the treatment, which means it's more of an uncomfortable feeling rather than the realisation that you're having 24 3-4mm needles stuck in your cheek!
The advice is that you should leave two days to recover and allow any redness or slight swelling to go down. But although I looked like a tomato immediately after treatment, my complexion was back to normal after two hours. I stayed off the make-up and out of the sun the next day, and felt instantly fresh and renewed. There were plenty of 'Ooh you look well!' comments rather than any 'what the eff have you done?'
Each treatment plan is customised to the patient, so while one person might only need the Evoke part of the Define machine, another may require all three types of treatments.  At £900 per session for a full face morpheus 8, £750 for Evoke and a recommendation of three across 3 months, it's an investment more than a frivolous splurge.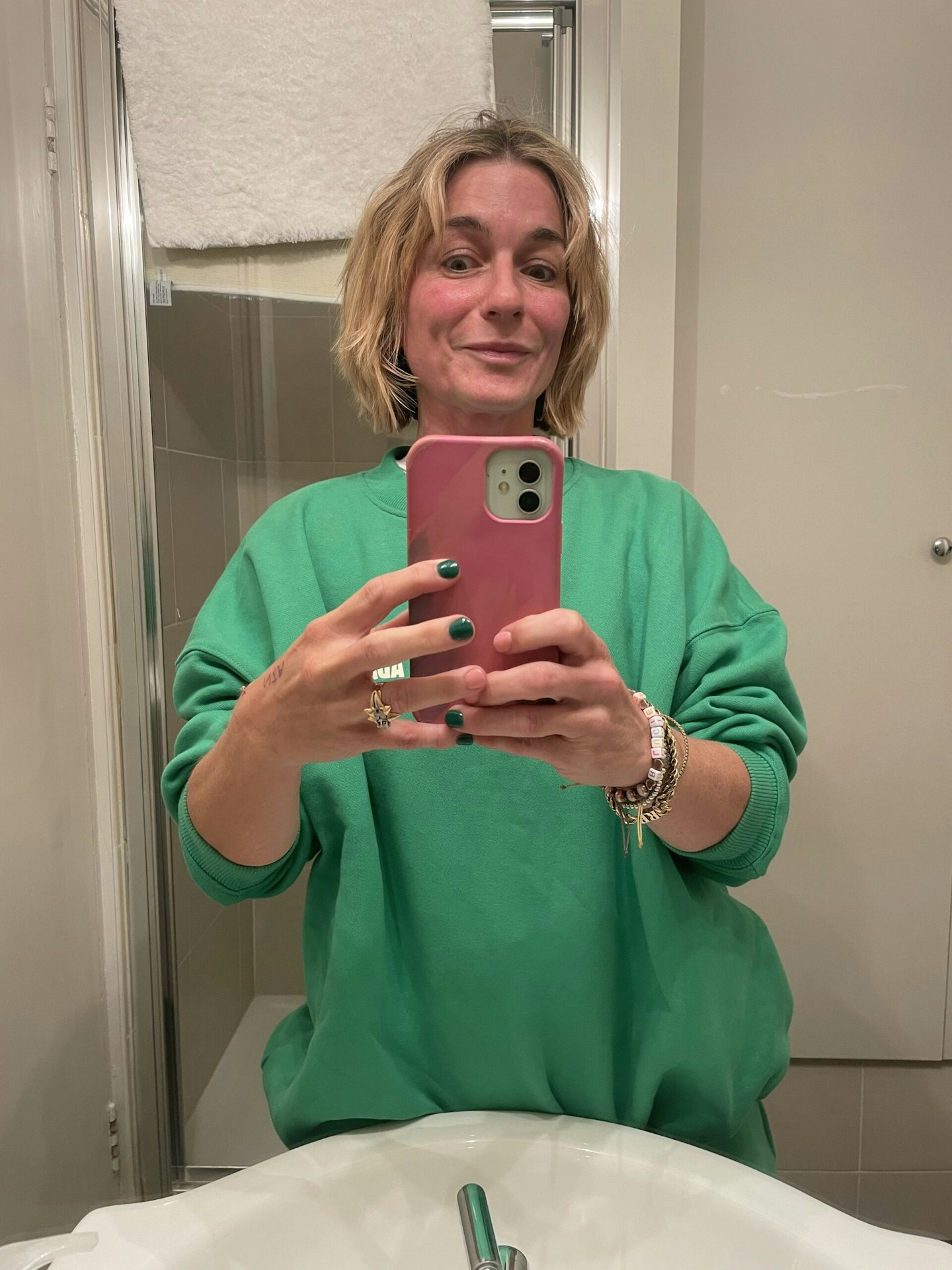 Our Verdict
Lucie Cave, Chief Creative Officer at Bauer Media UK:
'I was prepared for the pain and it wasn't as bad as I thought it would be - more discomfort than distress. The results after one session were instant but it was after session three when I'd had all of the treatments and photographs comparing before and after that I really felt and noticed benefits. I felt glowing and, gulp, younger  (which is always helpful when your husband is nine years your junior). I especially loved the fact that it was about treating my skin from within and giving my own natural collagen a kick up the backside. I also liked the fact that it's 'three-in-one' meaning I could benefit from more than one treatment at the same time e.g. the Evoke and Forma. While it's certainly not cheap, neither is filler - and that makes you look like you've swallowed a hamster (if you get the wrong practitioner).'
How We Tested It
'I went for three sessions over the course of three months. I had 2 Morpheus 8's followed by a mega session of Evoke and then Forma to finish off the treatment. The end result made me feel more plumped up and fresh-faced without it looking glaringly obvious I'd had anything done. And while it's pricey, it's a worth the investment. As Dr Dil says, 'Three sessions will get you your collagen banking done for a year. This can be a stand alone treatment plan… it's enough for many. However patients wanting/needing to go on for a dash of dermal filler injections at review will not only look more natural… but less filler will be needed which is a bonus! This is how we can achieve age- appropriate natural-looking aesthetics for patients. Look good - not done!'
Overall rating
'A collagen banker that will keep your face assets in credit for a decent amount of time. And if its good enough for Victoria Beckham…'
Lucie Cave is Chief Content Officer at Bauer Media and Entertainment and Lifestyle editor for ITV's Lorraine
Main image: Lucie Cave and Kim Kardashian (Instagram: @chrisappleton1)