Every so often a product is so buzzy it becomes unignorable. Uniting a handful of sleep-deprived celebs, Dreem Distillery is just that. The CBD-centric brand launched its sleep aid this year and immediately had the likes of Poppy Delevingne, Daisy Lowe and Sadie Frost singing its praises. Each one of them devoted Instagram Stories airtime to extolling the virtues of their new 30ml find. Poppy went so far as to write: 'Slept like a log last night. Magic in a bottle?!'. So just what is it about this little bottle of – we must acknowledge it – eye-wateringly expensive liquid that has this cohort in such a spin?
Shop: Dreem Distillery Night Drops, £160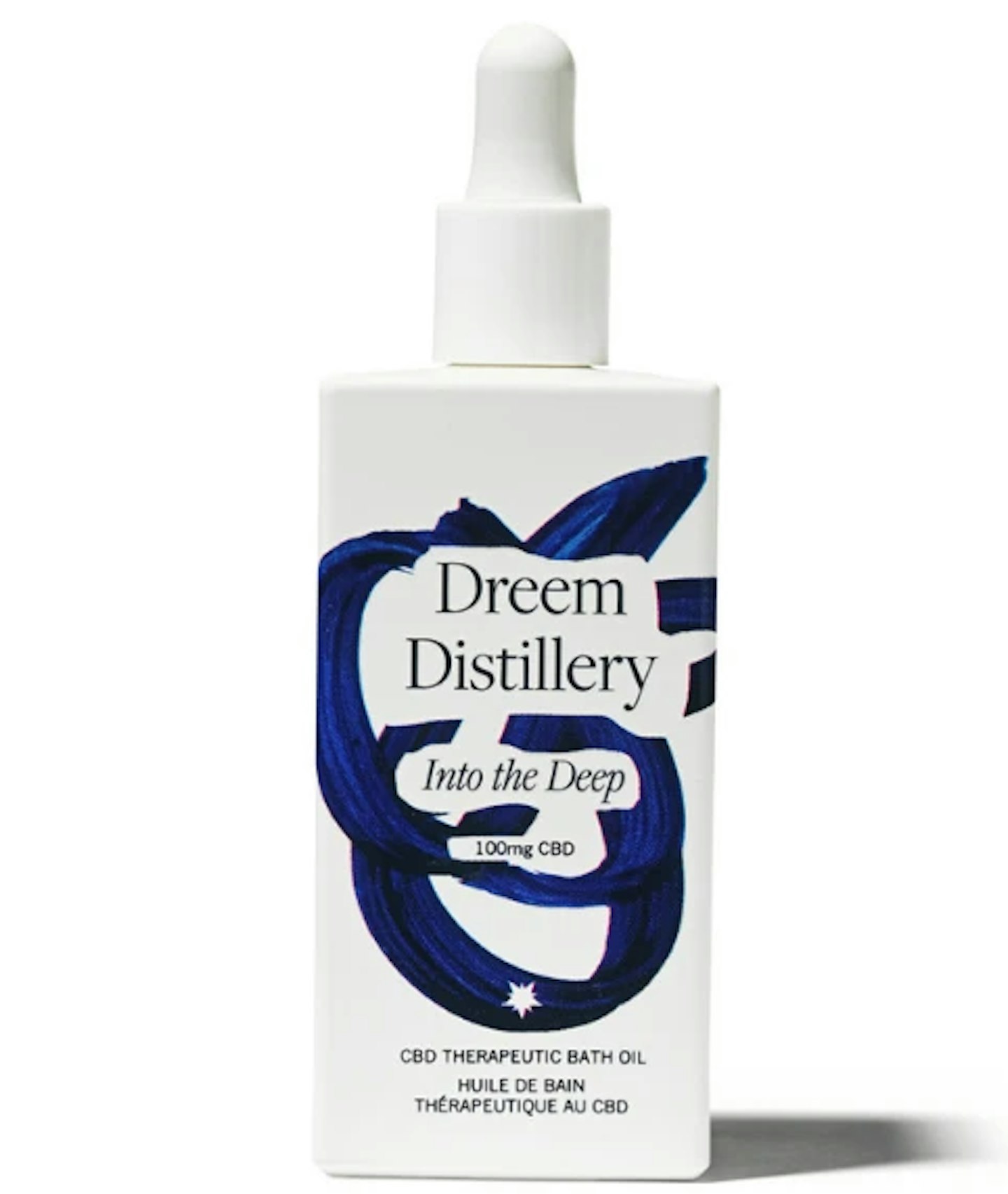 Dreem Distillery
Description
'Slept like a log last night. Magic in a bottle?!' - Poppy Delevingne.
Do Dreem Distillery's Night Drops Really Work?
Dreem Distillery's Night Drops boast a potent form of broad-spectrum CBD. Broad-spectrum means that the CBD type in question contains a large range of naturally occurring compounds from the cannabis plant but none of the THC (tetrahydrocannabinol) - the compound that gives cannabis its psychoactive effect. In basic terms a broad-spectrum CBD - as opposed to a full-spectrum CBD - won't get you 'high'. What a broad-spectrum CBD can do is to cause drowsiness and mitigate symptoms of stress. Both box-tickers when it comes to an oil that's meant to improve sleep.
Dreem Distillery make a big deal about the quality of their CBD too and it stands to reason that the higher the quality of CBD in a sleep product, the more effective it is likely to be. The hemp extract that Dreem Distillery use is free from pesticides, toxins and cultivated using organic protocols.
The brand also boast a unique 'Super Terpene' CBD blend. Terpenes in general are responsible for giving plants their scent. In cannabis plants terpenes are found in the flowers or buds and they have the ability to bind to our brain's receptors when we consume them, meaning they can have a notable effect on our mood and stress levels. You can find three main forms of terpene in CBD. Limonene - often found in fruit rind - has been shown to have anti-inflammatory effects. Alpha-pinene - prevalent in pine needles and rosemary - has anti-anxiety properties and myrcene - more unique to cannabis plants - has sedative properties. Build those into a 'Super Terpene Blend' then, and you stand to offer a sleep oil that works. Fair play. If a few solid night's sleep are worth £160 to you, this is the buy to make a grab for.