2019.saw us embracing CBD oil in skincare and supplements like there's no tomorrow, going crazy with chopstick curlers and seeking out crystals in our skincare. And would you believe it? 2020 has a whole new chapter of trends to keep us going for the next year. From constellation piercings to the next big thing in brows, it's time to look ahead at what the beauty world has in store for the first year of a brand new decade.
#Nontouring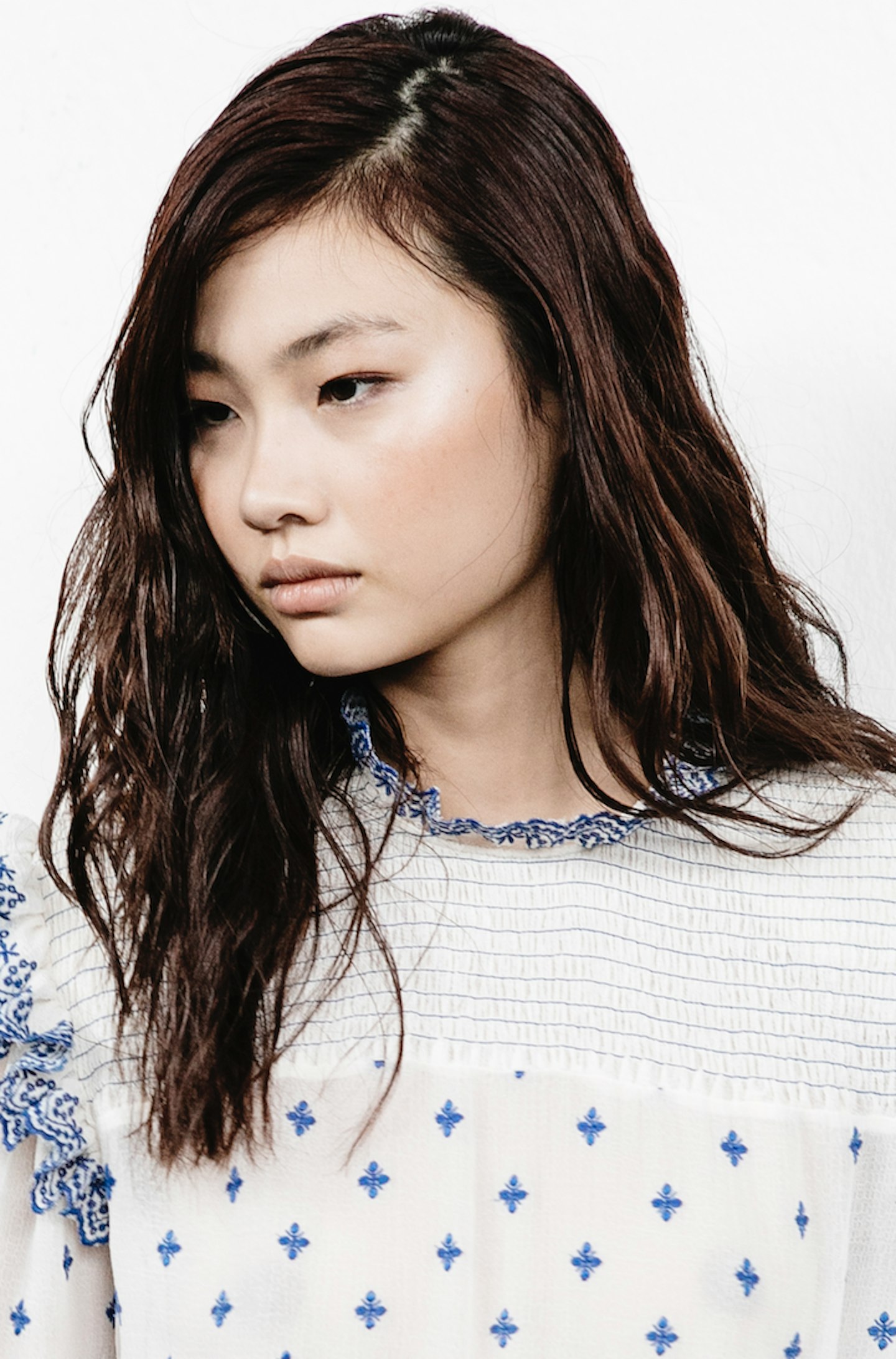 All hail the new anti-contouring trend, #nontouring. Bear with us. The last few years have been about sculpting out a few faux facial contours that give Instagram-worthy selfies more impact, but, if we're honest, generally look a bit OTT to wear on the daily.
The antidote? Careful and natural-looking highlighter placement. The idea is to use balmy highlighters to draw attention to the highest points of your features, while dosing skin on that 'just breezed out of my facial appointment'-type glow. Stock up on the likes of Beautyblender's Glass Glow Shinelighter Highlighter, £22, to add the right sort of glow to your look.
Mushroom Mania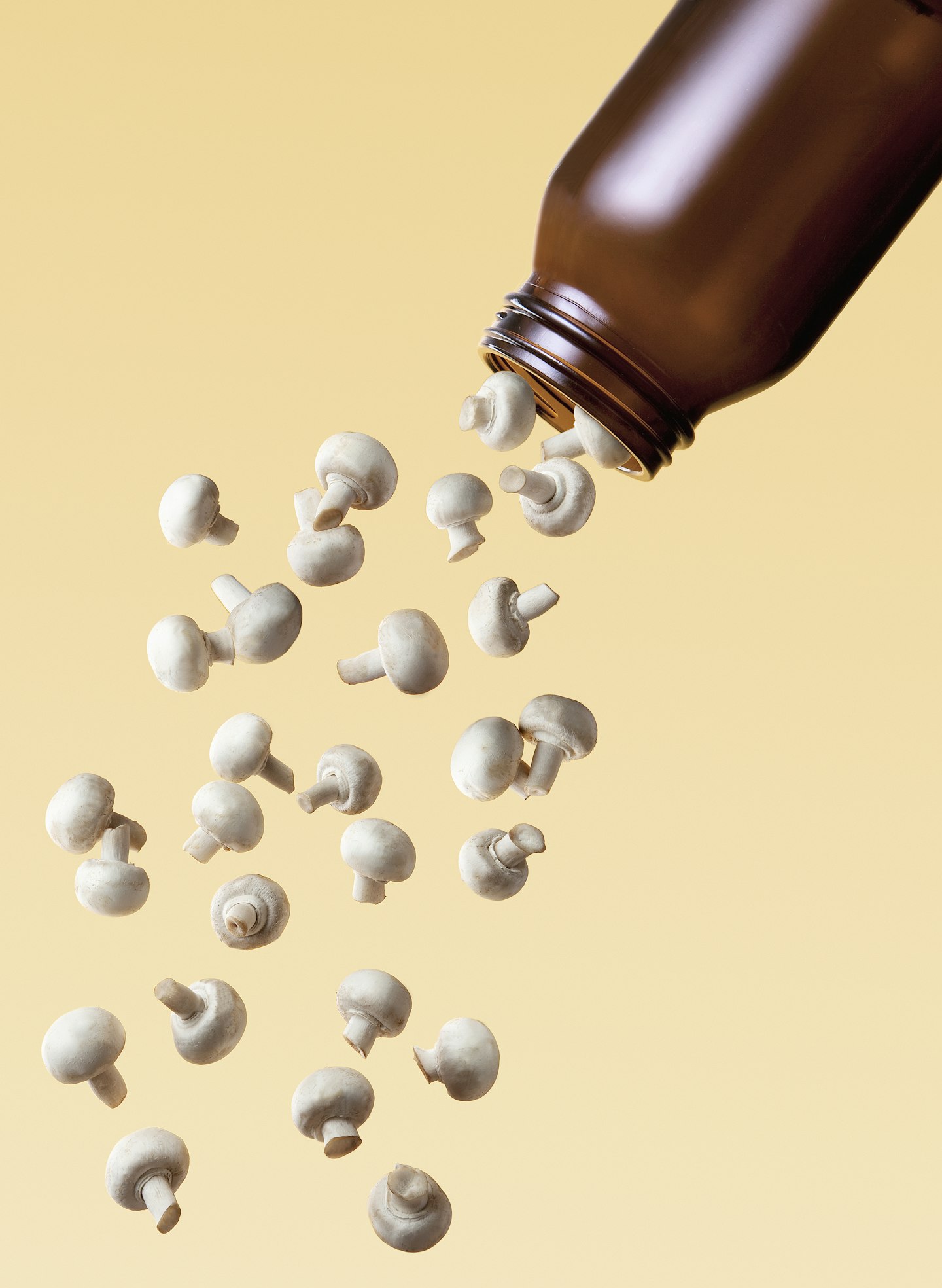 Much like the CBD oil of 2019 and the avocado of 2018, mushrooms look set to take centre stage as the wonder skincare ingredient of 2020. According to Cult Beauty 'mushroom extracts are being used in skincare as an increasingly prominent all-rounder, with anti-inflammatory, moisture-retaining and cellular-rejuvenating benefits' when used topically. They also specify that the Lions' Mane, Cordyceps and Reishi varieties could potentially possess properties that improve cognitive function, something that has been recognised in Chinese medicine for millennia.
Laminated Brows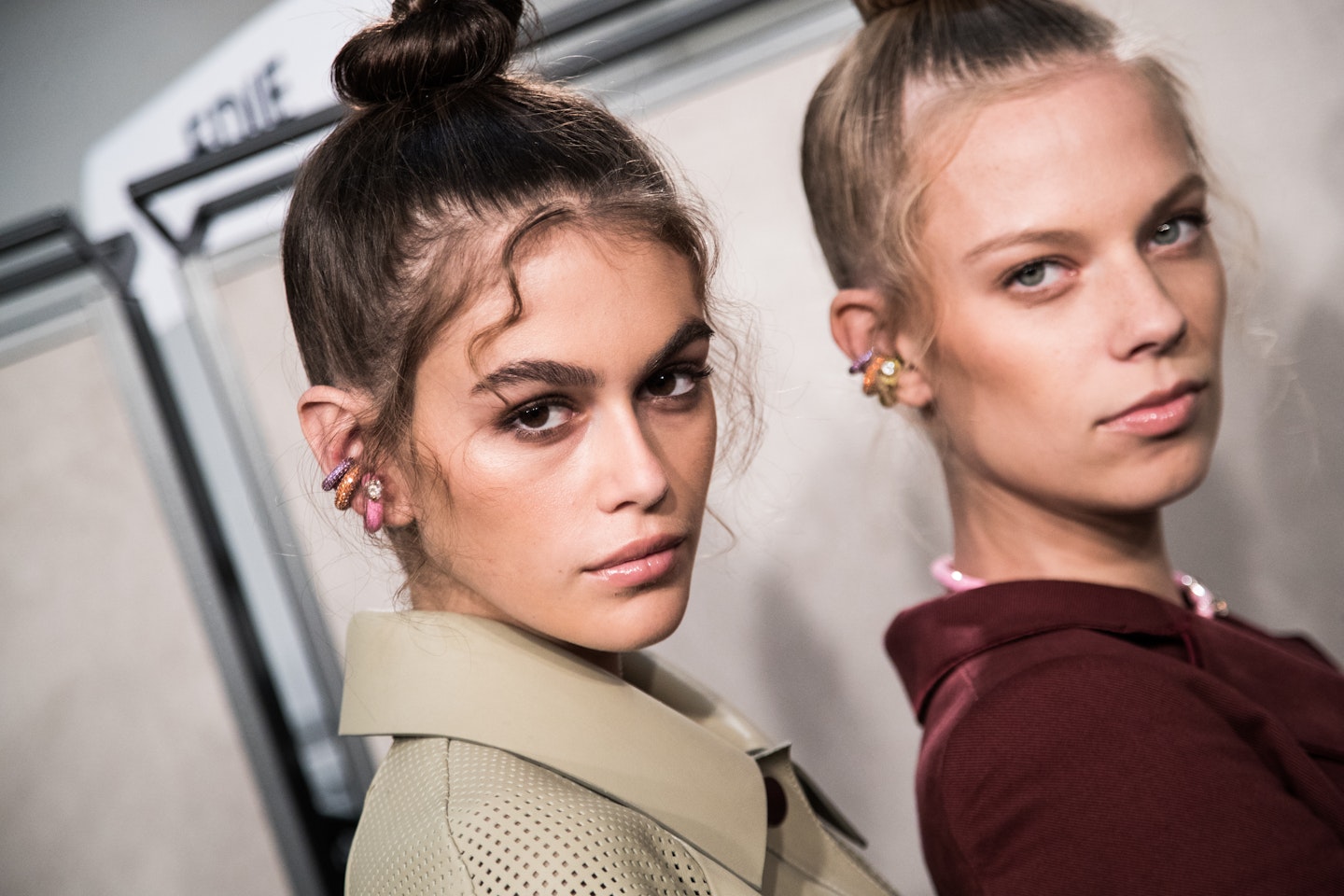 Yes, laminated brows reared their gorgeous heads mid 2019 but 2020 is going to see them gaining stratospheric levels of popularity. Online booking platform Treatwell saw bookings go up by 465% in 2019 and we're betting that number only increases next year.
So, what's the draw? Unlike microblading and HD brows, laminating doesn't involve adding faux hairs, rather a solution is used to brush your own hairs up and semi-permanently fix them in place. The results give the illusion of thicker more fulsome brows. Whack the hashtag #laminatedbrows into your Instagram search bar and you'll get the idea very quickly. It may even be enough to tempt you into booking an appointment yourself.
Beauty Meets Mindfulness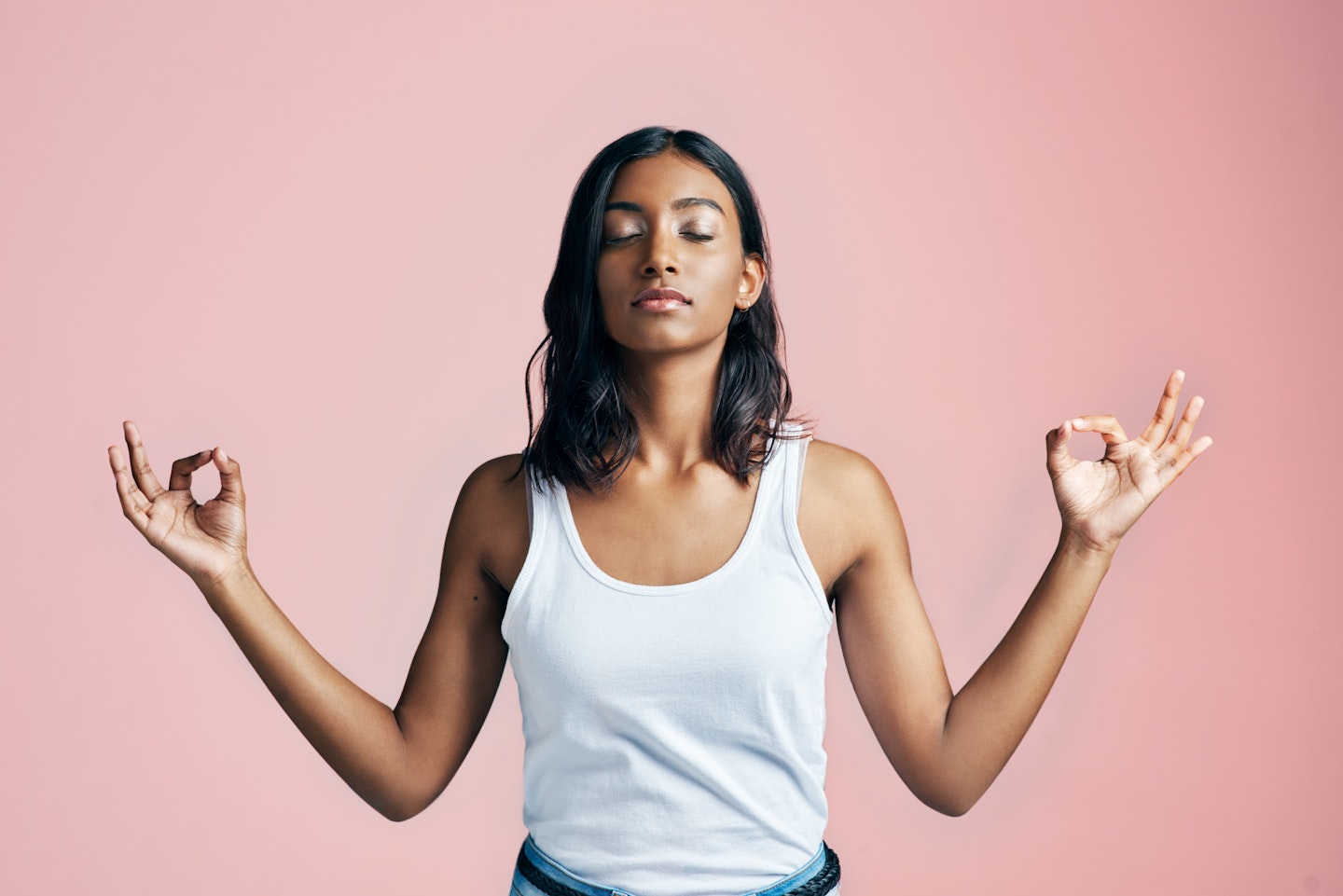 According to the powers that be at Cult Beauty, we are set to see more of a meeting between beauty and wellness, particularly when it comes to the use of scent in skincare and bodycare. The area of our brain that processes scent also holds the key to our memories, meaning the power that smell has to alter our mood is incredible. Beauty brands are locking onto this concept in a huge way, to encourage us to take a moment of 'me-time', and breathe in a soothing or uplifting scent as we apply our moisturiser, massage in a face oil or smooth in a body lotion. Look out for new releases from the likes of This Works, Aromatherapy Associates and Espa.
Constellation Piercings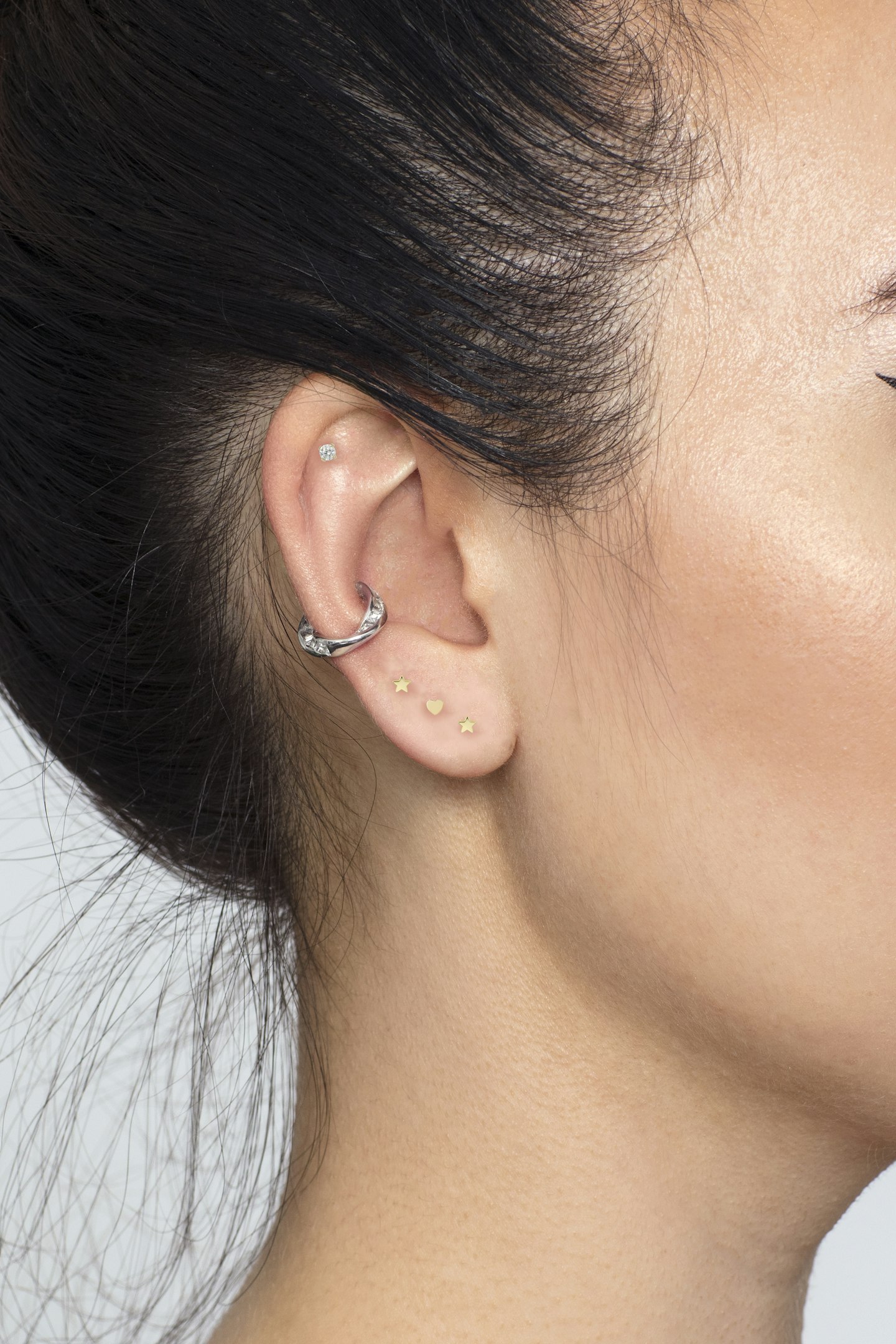 Delicate little piercings have gone down a storm in the last few years, and 'constellation piercings' are still one of Pinterest's most searched topics. The craze only looks set to become even more popular. New brands like Tada & Toy and Seol Gold are creating single studs and hoops made specifically for cartilage piercings and curated ear designs, meaning more of us can lock down a constellation look.
You can even pick up a piercing from the comfort of your own home if you're London-based. Tada & Toy have partnered with Ruuby, London's first beauty concierge, to offer piercing on demand. Starting at £120, the 30 minute service includes the piercing treatment itself and a gorgeous stud from Tada & Toy. Book in for yourself, or get a few friends round and merge appointments. Find out more here. With a heavy focus on accupressure, too, in 2020, it looks like piercings could have a wellness purpose too, with studs placed at very specific accupressure points able to ease anything from migraines to anxiety and mild stomach issues.
Browse: Some Of Our Favourite Constellation Piercing Looks On Pinterest
Ear Piercing Looks Pinterest
1 of 8
Look 1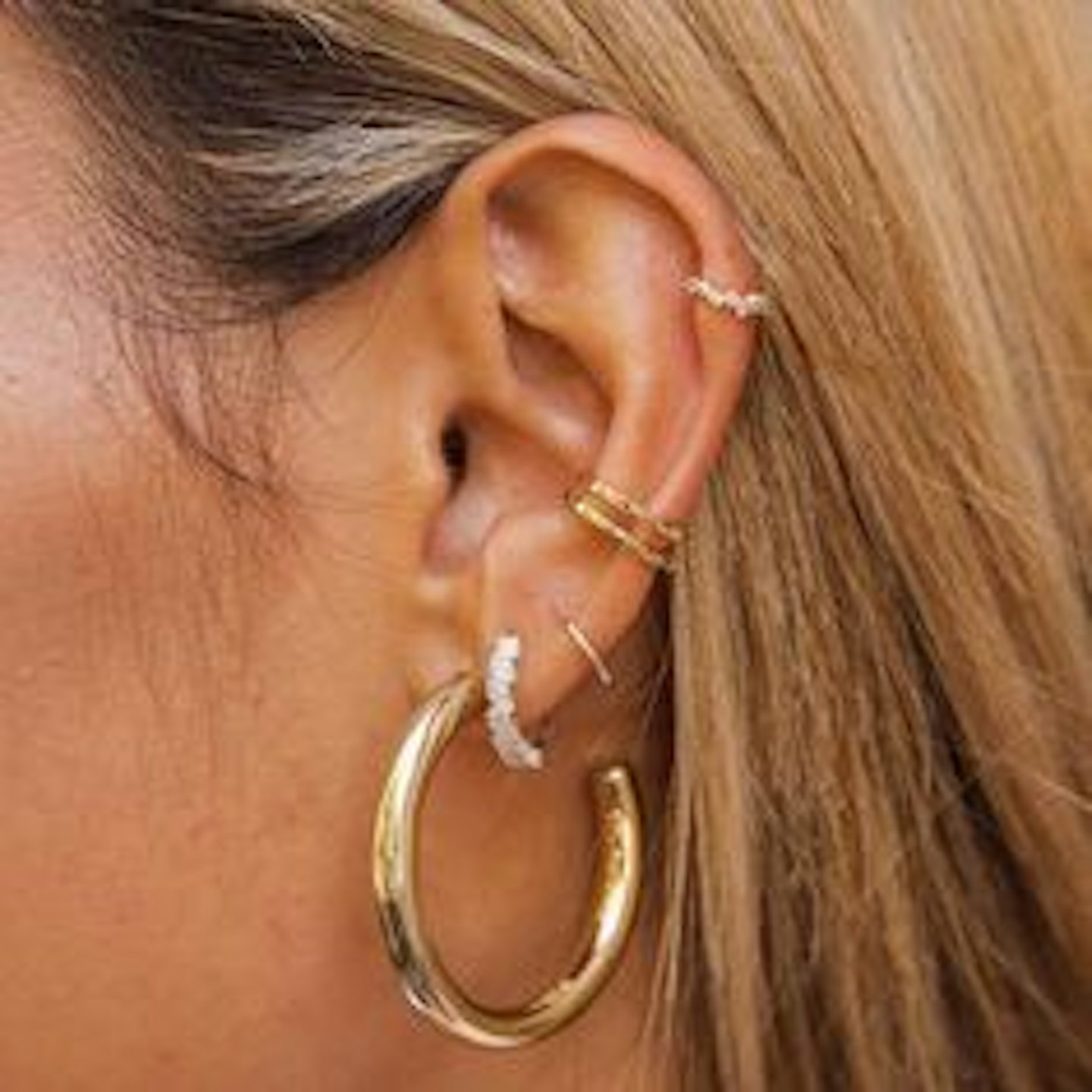 2 of 8
Look 2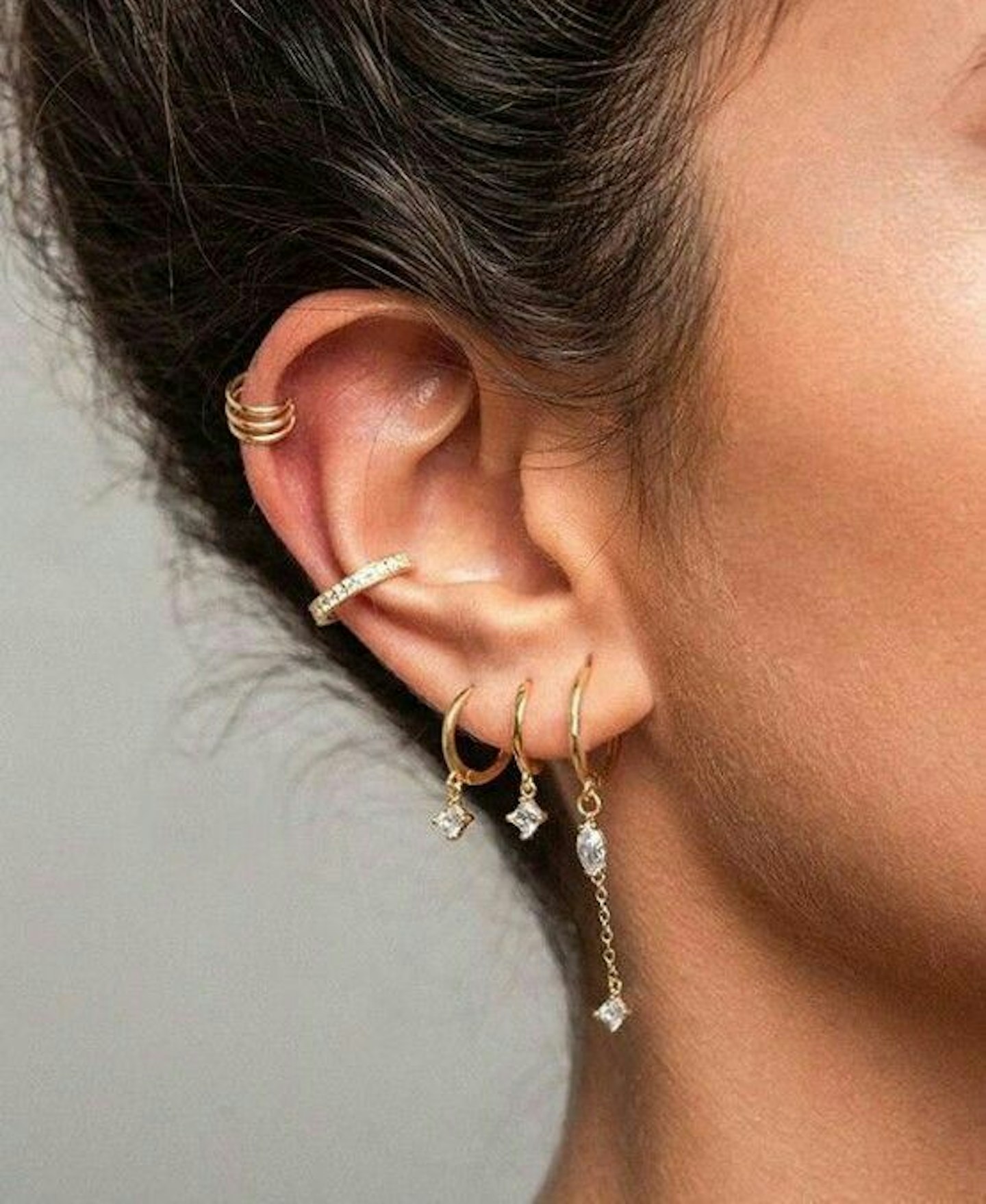 3 of 8
Look 3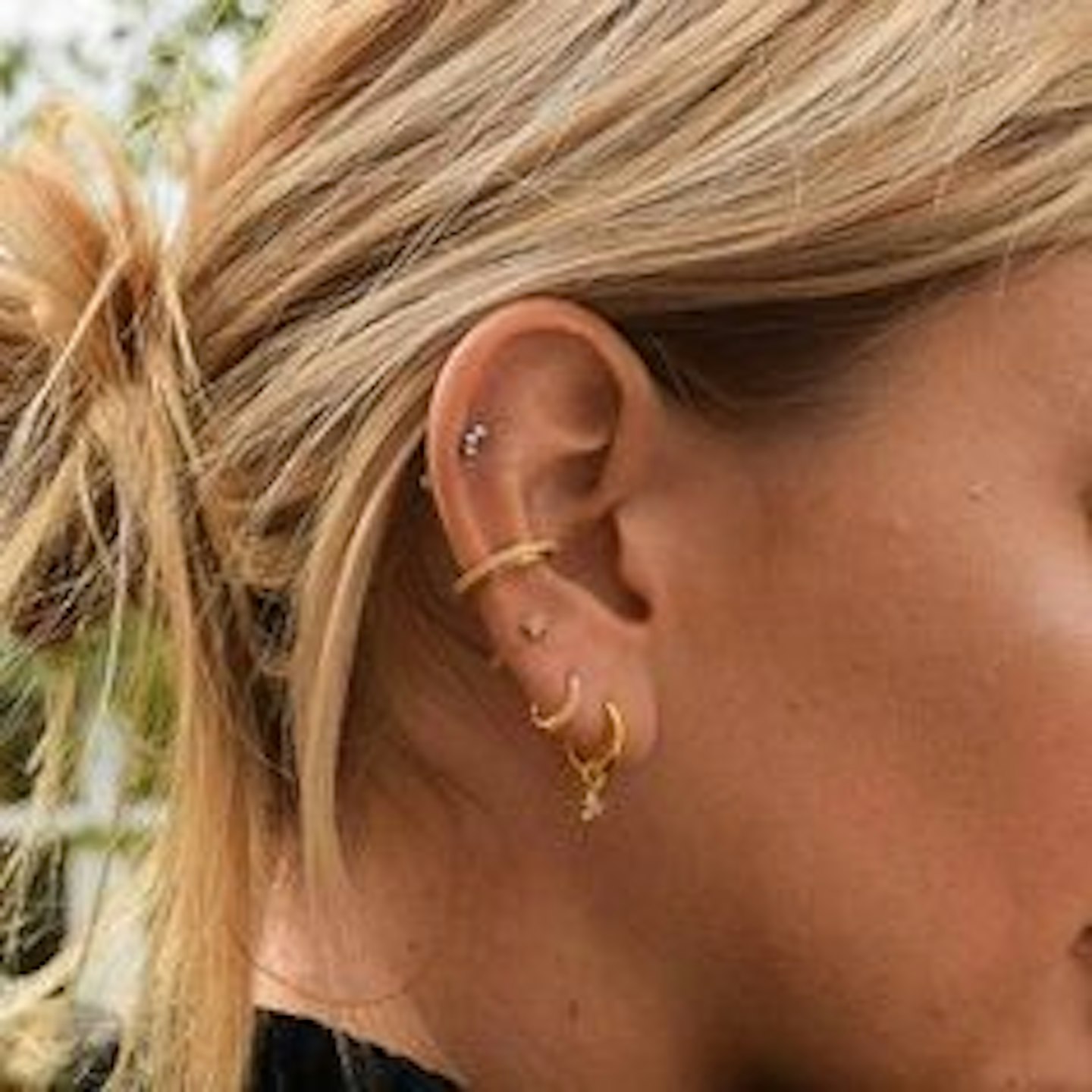 4 of 8
Look 4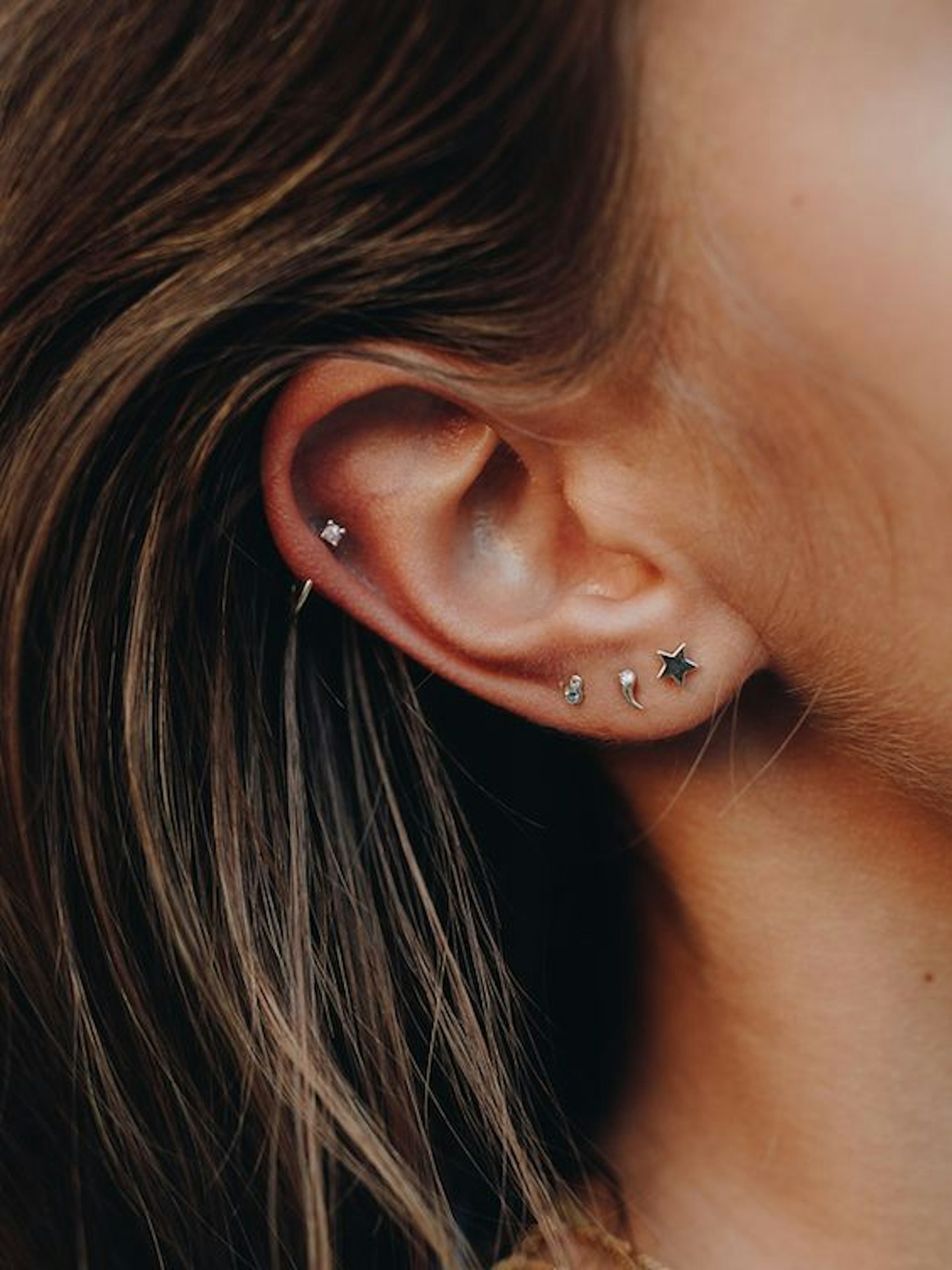 5 of 8
Look 5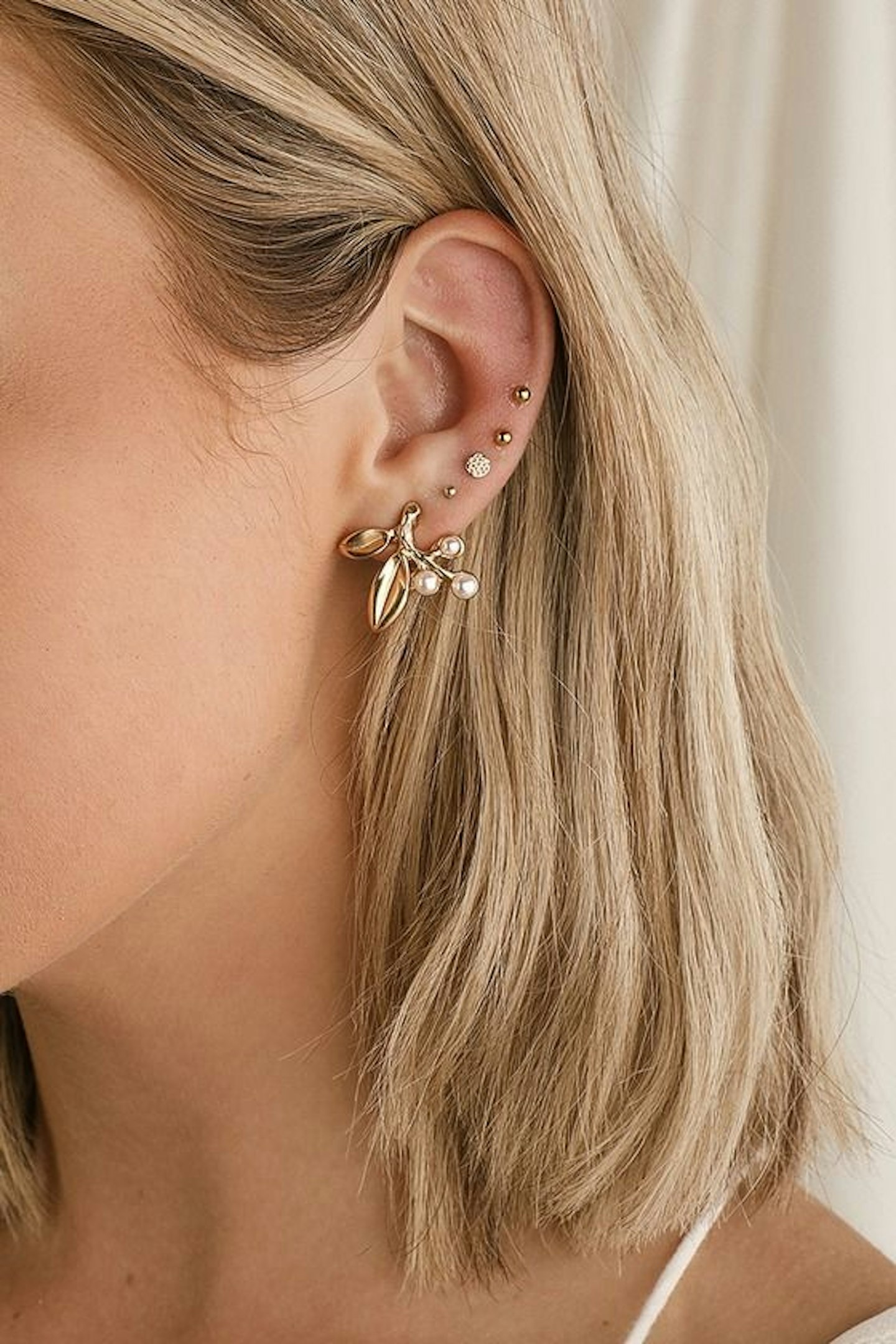 6 of 8
Look 6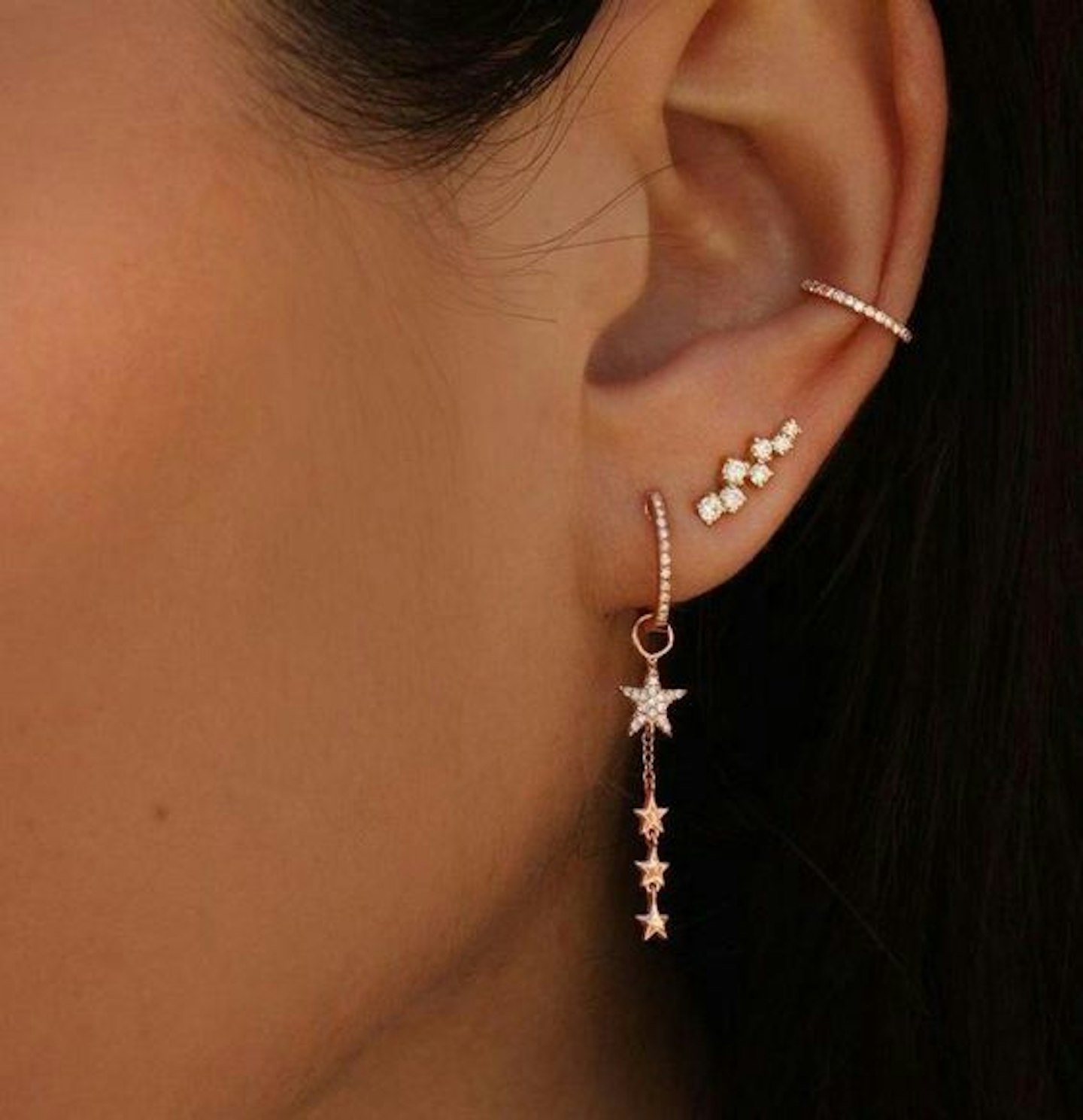 7 of 8
Look 7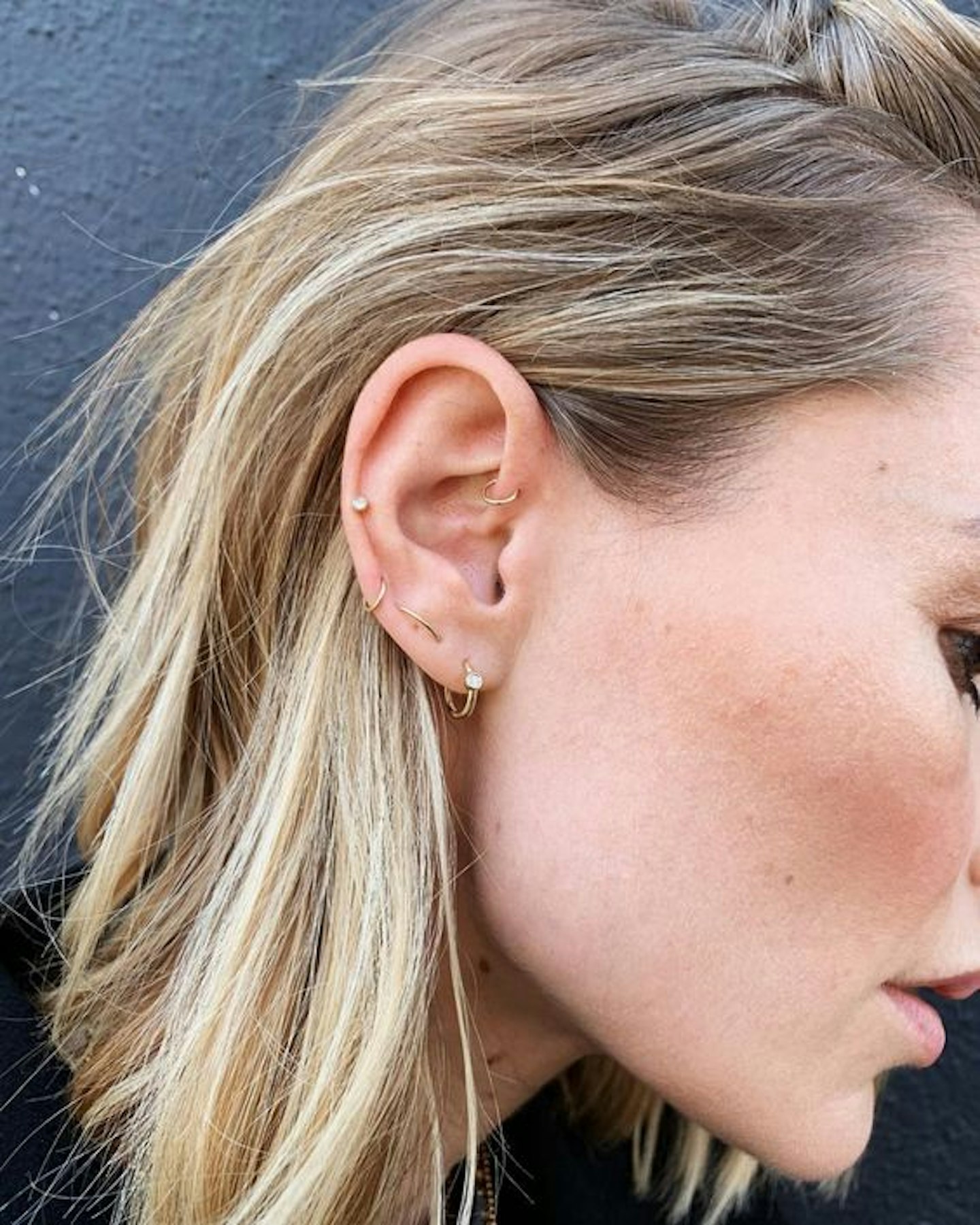 8 of 8
Look 8
READ MORE: The New Beauty Standard: How Reality TV Changed The Way The World Wants To Look
READ MORE: Treatwell Just Revealed The Most Popular Beauty Treatments Of 2019