This is a public service announcement: you need to know about foil nails this autumn.
Choosing a nail colour is quite the challenge. Factor in shape, texture and length, and is a manicure even**** that enjoyable anymore?
Chances are, you're feeling overwhelmed ahead of your salon appointment, or just a tad uninspired. This is when you turn to Instagram, or Pinterest, or both. Before you begin your (inevitably) long and arduous search on the hashtag #nailinspo, you check your feed (us? procrastinate? never...).
Up pops Addison Rae, whose LBD you're particularly enjoying. It's not until you zoom in on the finer details, and see the gleaming foil mani that you fully appreciate the post...
See her silver metallic foil? Addison (or, shall we say, erm, her nail artist) has used foil for total nail coverage on some fingers, as well the occasional french foil tip on others. It's chic and surprisingly wearable: the silver shade is inoffensive and wears well with most others. The alternating colour on her nails is the genius part, actually - it prevents the look becoming a little too blinding or garish.
We took to Pinterest to find some more foil nail inspo, and turns out, our search was fruitful. Here's all of our favourite designs, so next time you go for a mani, choosing a design should be a tad less stressful...
BROWSE: Best Foil Nail Designs 2021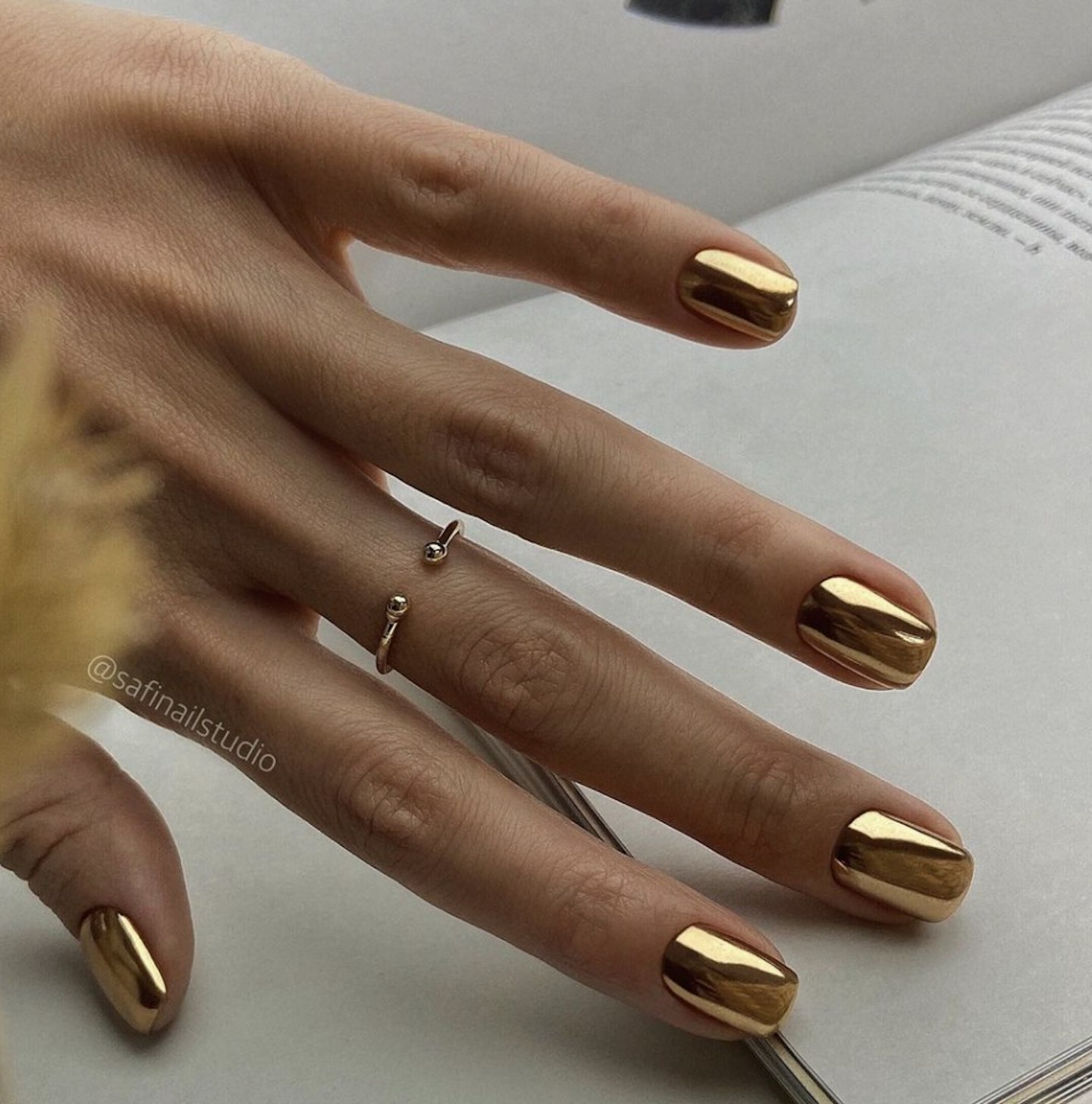 1 of 6
CREDIT: Instagram @safinanailstudio
Safina Nail Studio
We're surprised by the wearability of this full gold foil mani. It wears well particularly well with some tiny warm rings, and will best suit warmer skin tones.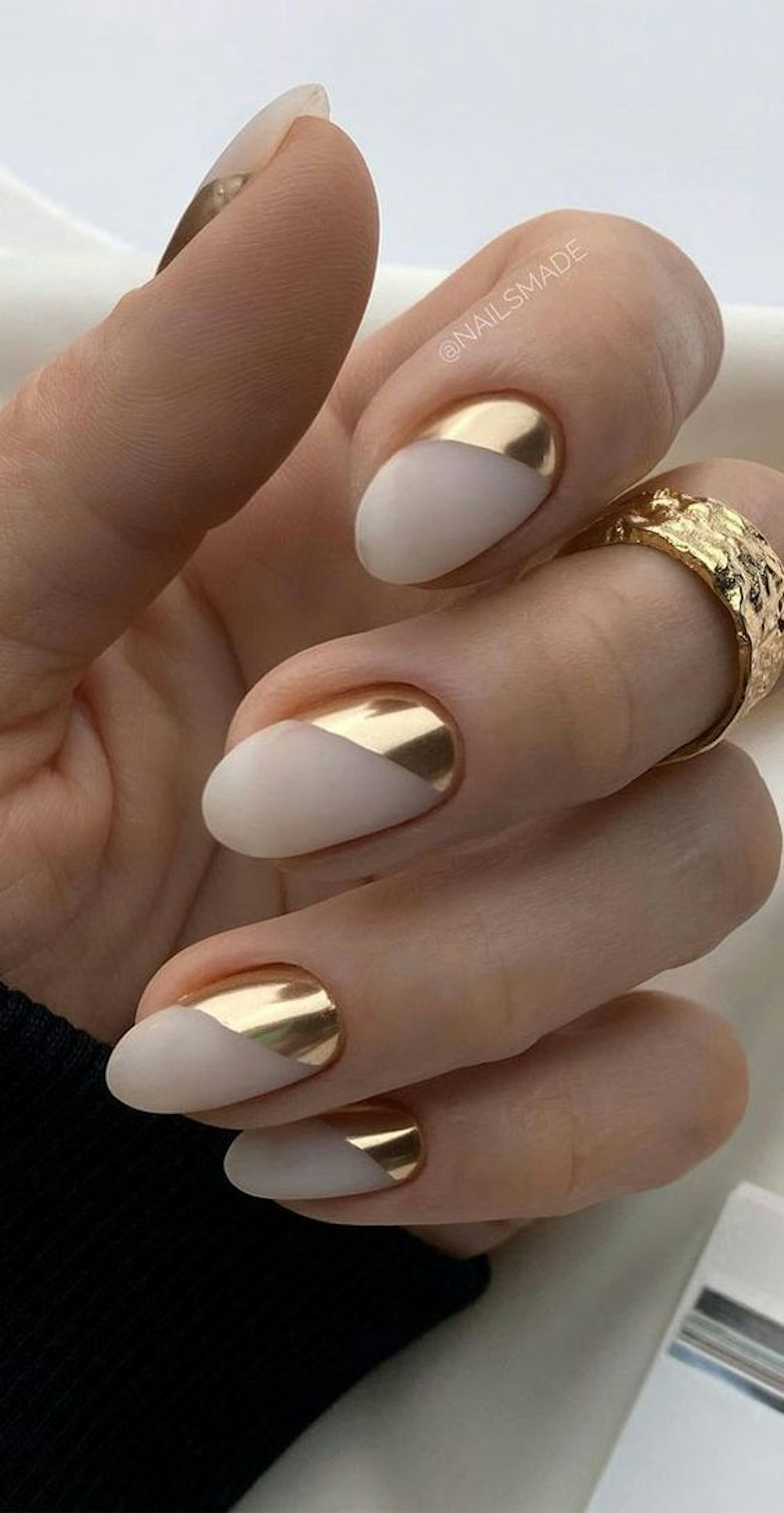 2 of 6
Crescent Gold Foil Mani
Reluctant to try your hand at full frontal foil? This reverse french mani is an easy way to incorporate just a touch of it.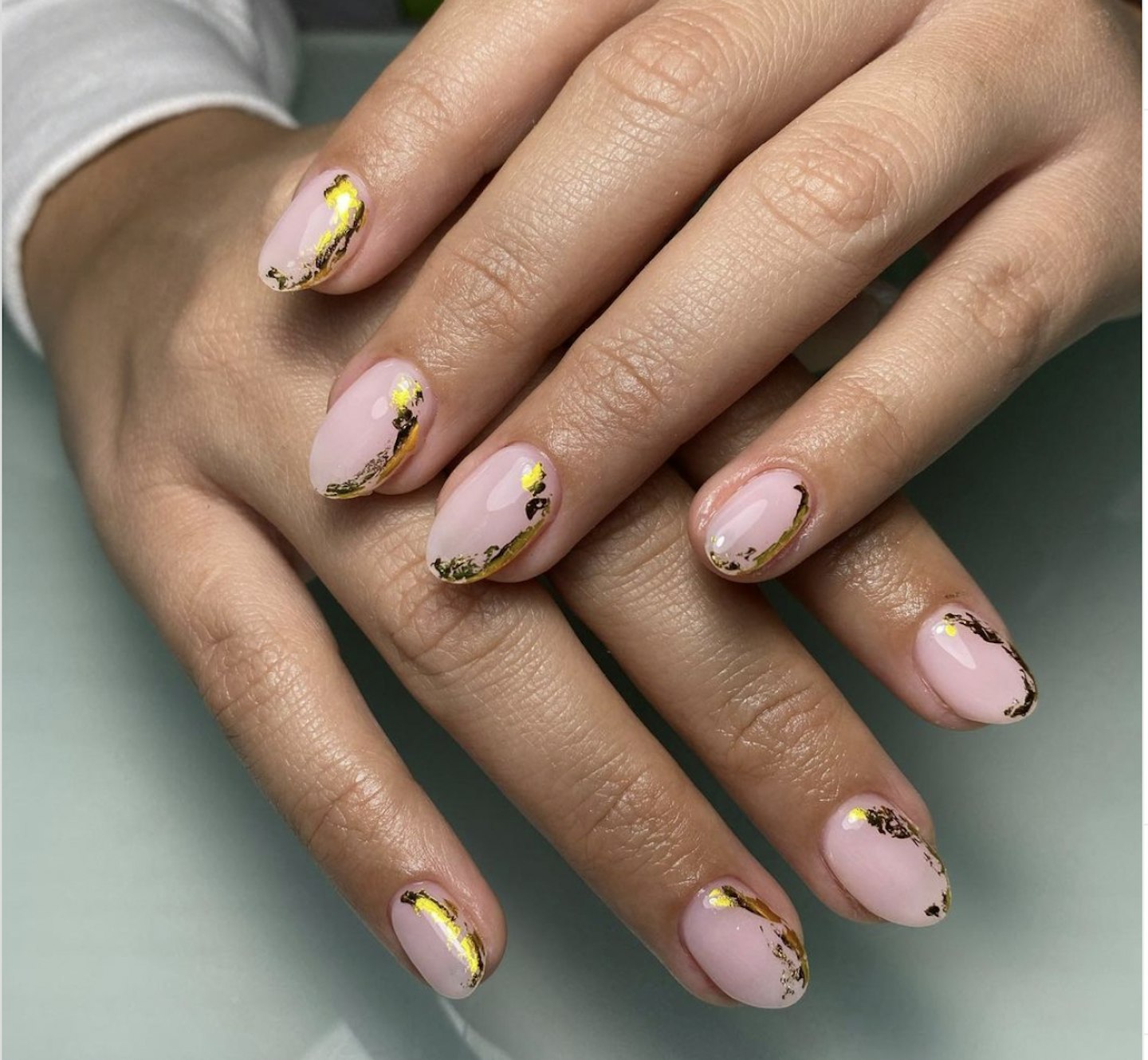 3 of 6
CREDIT: Instagram @aileeglam
@Aileeglam
Break down the foil into pretty scatters. You can use gold or silver, but the gold here looks pretty against the rosebud pink.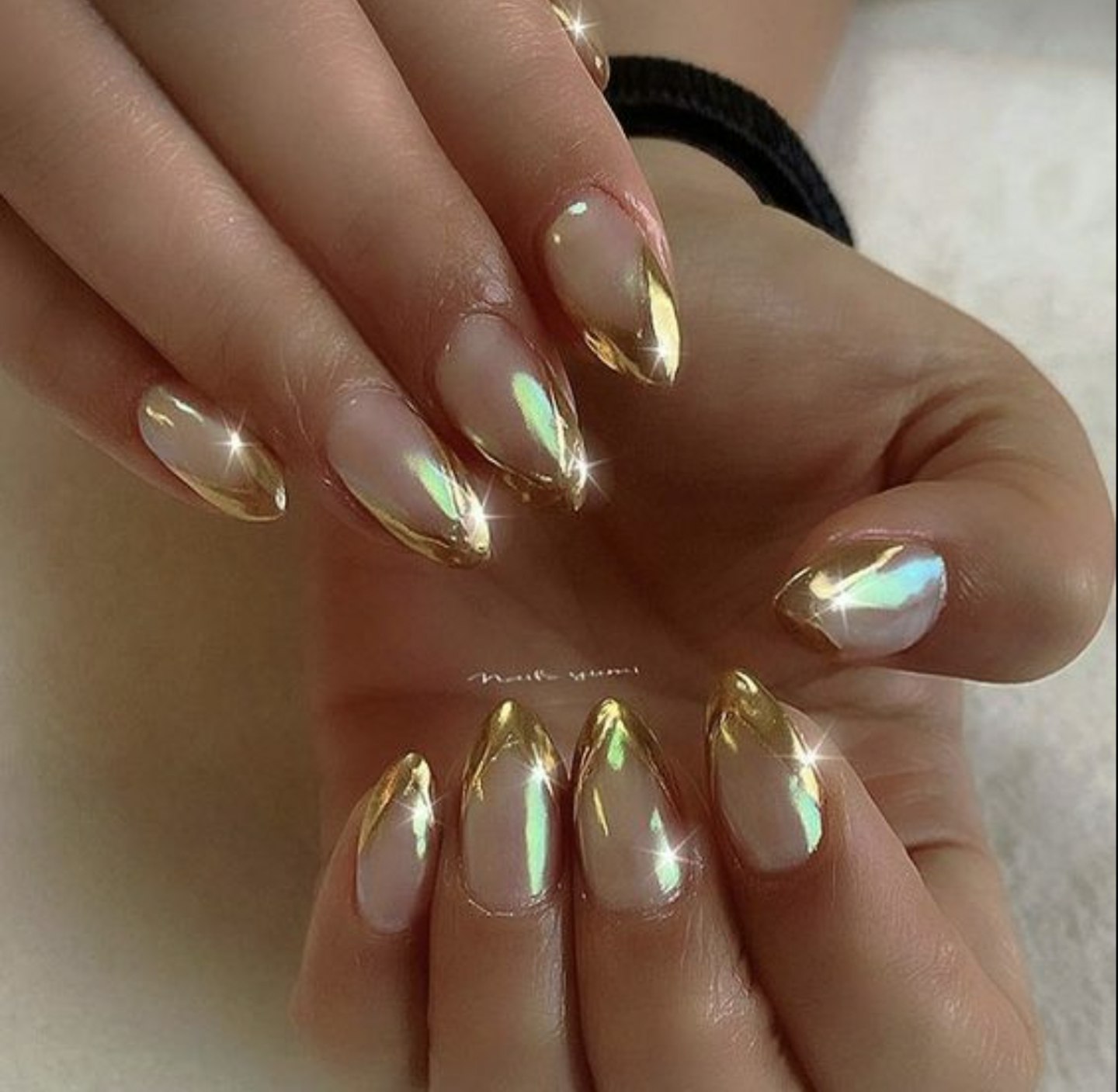 4 of 6
CREDIT: Pinterest
Foil French Tips, Pinterest
Going for a stiletto shape? Make your foil tips follow suit; the shape can make nails look longer. We love how these tips arch right down the side of the nail.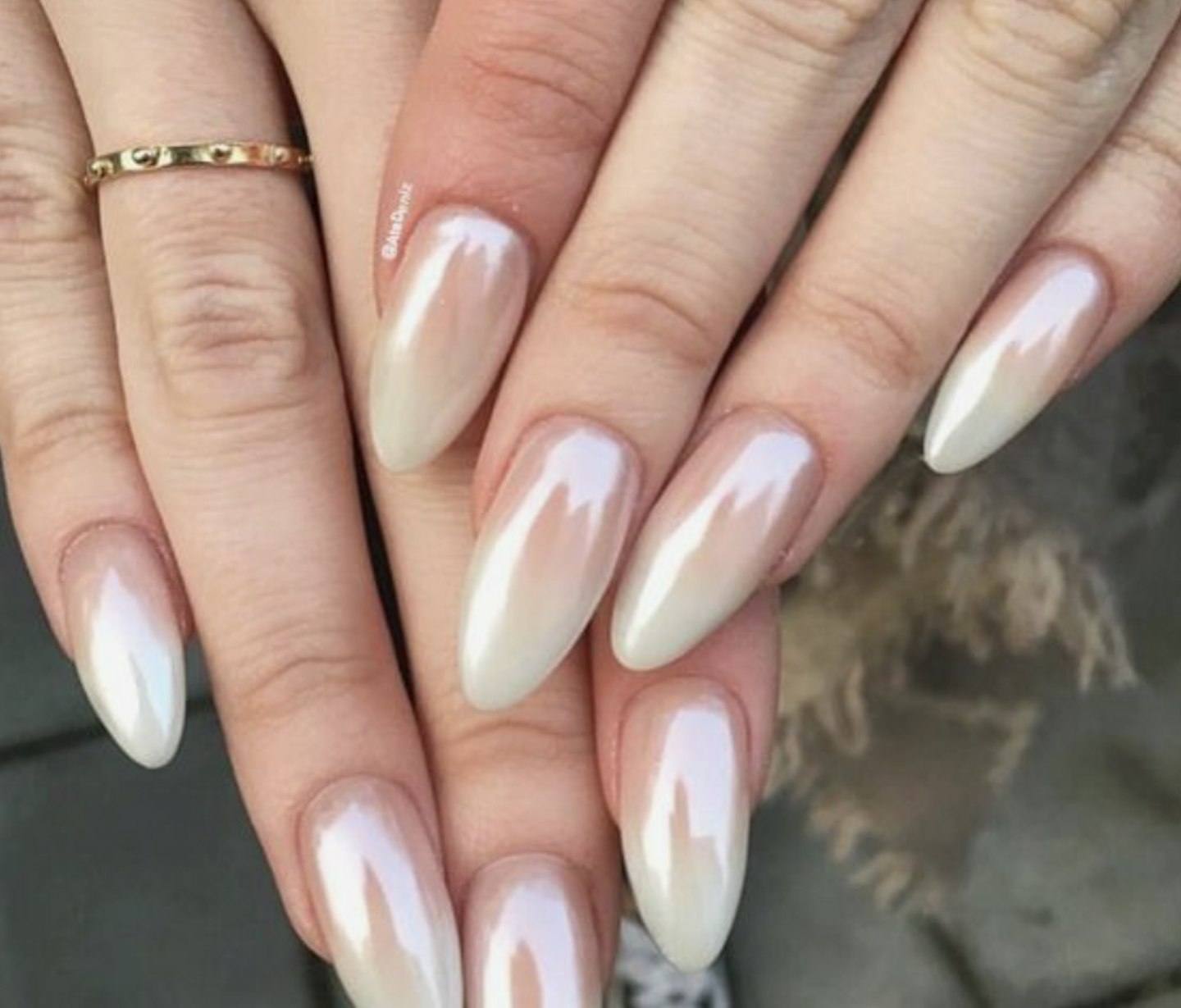 5 of 6
CREDIT: Pinterest
White Foil, Pinterest
Ok, we know this isn't technically foil, but it certainly has a metallic quality to it. Consider it an ombre nail, upgraded.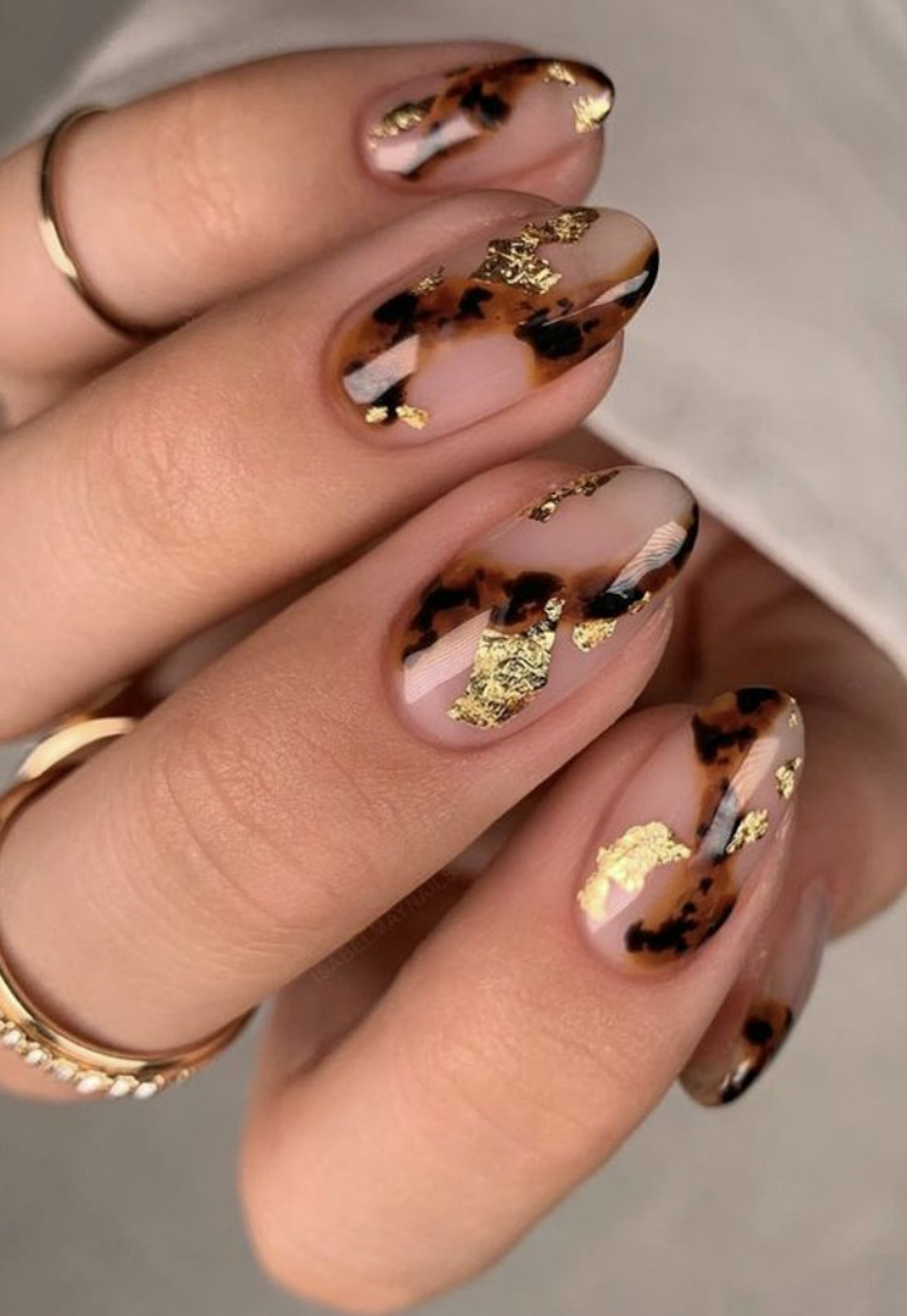 6 of 6
Tortoise Shell Foil Nails
As if tortoise shell wasn't dreamy enough, this nail artist has interwoven flecks of foil to take it to new heights.
READ MORE: The Best Halloween Nail Trends To Try At Home This Week
READ MORE: How To Do A Reverse French Manicure, Our Latest Nail-Art Obsession