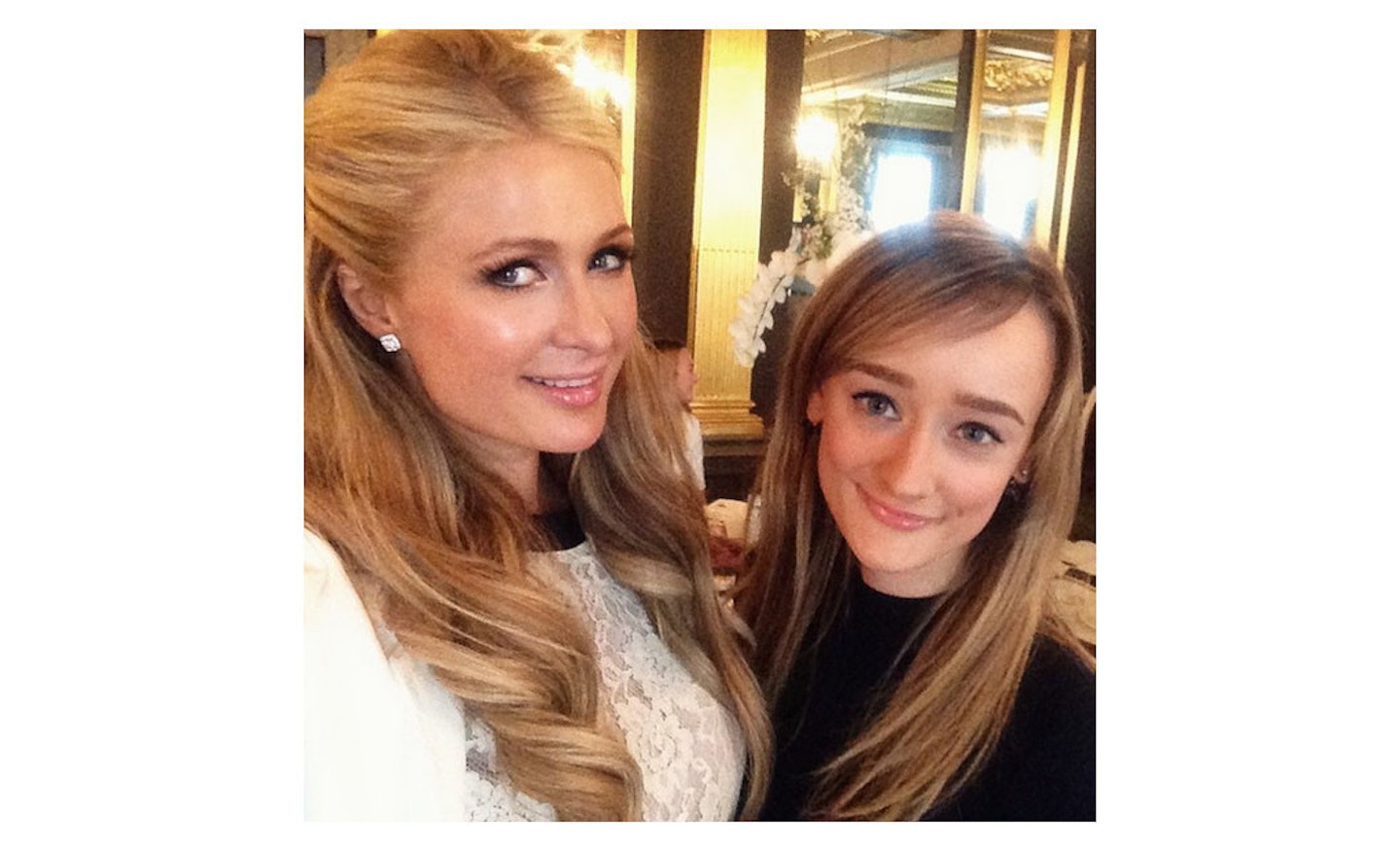 Paris Hilton's been in town celebrating 10 years of her eponymous fragrance, which has been re-released as a special edition: Paris Hilton Limited Anniversary Edition (£40.00 for 100ml), which comes in a Paris-esque crystal-studded bottle. We caught up with her to chat about the best tan at home, and how to age gracefully...
Grazia Daily: What are your five favourite beauty products at the moment?
Paris Hilton: "My fragrance, Paris Hilton Limited Anniversary Edition, Cle de Peu Eye Cream (US only) – I'm obsessed with that and apply it about five times a day. I love Angela Nice's products (US only) – she has this Sexy Lip Serum that's made from crystals and plumps your lips like crazy. But it doesn't hurt at all, most of them sting and this one doesn't. La Prarie moisturiser and Chanel concealers are great, too.
GD: What products do you rely on to ensure you look fresh after a flight?
PH: "I never wear any makeup on planes, just moisturiser. Then I bring these face masks on the plane, I have one that's made of 24 carat gold and one that's made of crushed diamonds. I wear those for the whole plane journey and just let it soak in while I sleep. When we're about to land, a slick of lip gloss and concealer does the trick."
GD: What beauty lessons did your mum teach you?
PH "She told me to always stay out of the sun, so while all my friends as teenagers were laying out all day in the sun, in oil, I never joined them. And I thank her so much – my skin looks good and I've not had to do Botox yet (ed note. Paris is 34). That, and always moisturise, which is what I've been doing since I was 10."
GD: Do you and Nicky share the same beauty style?
PH: "We're so opposite – she's more demure and pared-back, and I'm more crazy and I'll try new stuff. She's Jackie O and I'm Barbie. But we still steal each other's stuff, I'm always teaching her about skincare because I'm obsessed, but she has great style so she teaches me about clothes."
GD: What's your favourite spray tan brand?
PH: "Portofino Beverly Hills – they're the best. They come to my house to do it. I'm so into tanning I bought like a booth and tan machine and everything so I can do it at home – it just made sense to. I even taught my best friend how to use it so she can always do it for me, too."
GD: Any tips for the perfect tan at home?
PH: "Take a long bath, scrub off any dead skin or old tan, then moisturise in areas like your knees and elbows so the tan doesn't pool and collect there and go super dark."
GD: Finally, if you only had fifteen minutes to get ready for a party, what would you do?
PH: "I'd do mascara and lipgloss for sure, then I can do a winged liner flick in like no time at all."
Read More: Jen Atkin Answers All Of Your Hair Dilemmas