There's plenty of talking points to come from Pam and Tommy. There's the moral dilemma that comes with watching the show itself (the show's premise is on Anderson's leaked sex tape, after all); the many, many lace up dresses; and, of course, the talking penis. Who could possibly forget the talking penis?
Let us not get distracted though, and forget the most astonishing part of the show so far: Lily James' incredible transformation into Pamela Anderson. They're not exactly celebs you'd mistake for one another ordinarily - like Kiera Knightley and Natalie Portman, who, well, have to be the same person - but the resemblance now? Totally uncanny.
As one of the poster girls of the 90s, there is a lot to get right. It's a safe bet to assume plenty of prosthetics were involved (and not just ones for the body; god forbid they subject Lily James to those 90s brows). It's the make-up; more specifically, those lips - that are the surest indicator that we are, indeed, back in the 90s, baby.
Alexis Vogel was the make-up artist behind Pam's look in Baywatch and beyond (she did her make-up right until she passed away in 2019). It was reported that at the time of Baywatch to achieve her signature lip look (that's full, pale, drastically lined), she'd use foundation all over, set it with powder, and line with a darker lip line. Fast forward 21 years, and this should be easy enough to replicate. Non?
In theory, yes. But it's perhaps not the most comfortable...
David Williams, head of make-up on the show, spoke to The Cut about the transformation process. It was, as you'd imagine, a mean feat (that's three to five hours per day for Lily James in the make-up and prosthetics room). He recognises that nailing the lips was a key part of the process, and used a whole host of product to emulate the look. And one of the products counts Kylie Jenner as a fan, too.
One of the lipliners used to create that tell-tale edge is none other than MAC's Spice Lip Pencil, £17. Diehard fans will remember all too well the Global MAC Spice Lip Pencil Shortage™ (ahem), after Kylie Jenner told her sister in an episode of KUWTK that it's the lip pencil she uses to achieve her overdrawn lips. If you needed more evidence that beauty was cyclical, here we are...
MAC's Spice lip pencil isn't the only one that Williams uses on rotation. 'I would typically start with a base lipstick very lightly applied, put the liner on top, and then I'd clean up around the edges with a foundation give it the clean line and exact shape,' says Williams. 'I used Charlotte Tilbury's Pillow Talk Lipstick and Liner to create the base. The combination of the two gave the long-wear hold you need for TV. Chanel's Vamp Liner and Nude Liner are also some of my top favourites of all time.'
As Jenner demonstrates, bringing back a 90s lip is never a bad thing (unless you're relying solely on foundation, that is). You can shop the very lipliner worn by Lily James, below.
Shop: The £17 Lipliner Used To Create Pamela Anderson's Signature 90s Lip
SHOP: Pamela Anderson's Lip Products in Pam and Tommy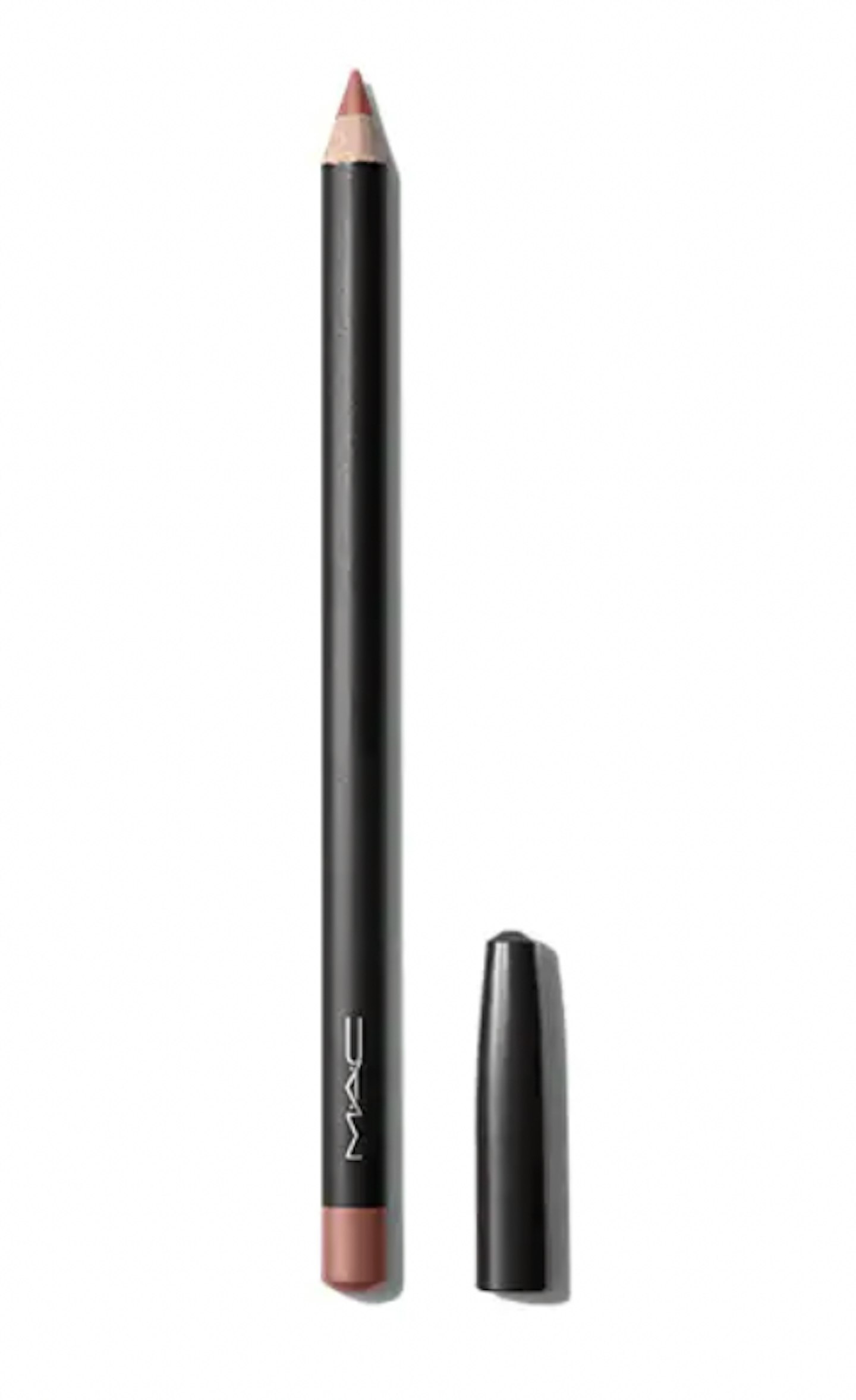 1 of 4
MAC Spice Lip Pencil, £17
MAC describe this pencil as a 'pink cinnamon stick', which feels accurate. It's a warm, russet toned shade that gives the lips real definition. Blend into a lipstick if you don't fancy lips as well defined as Pam's.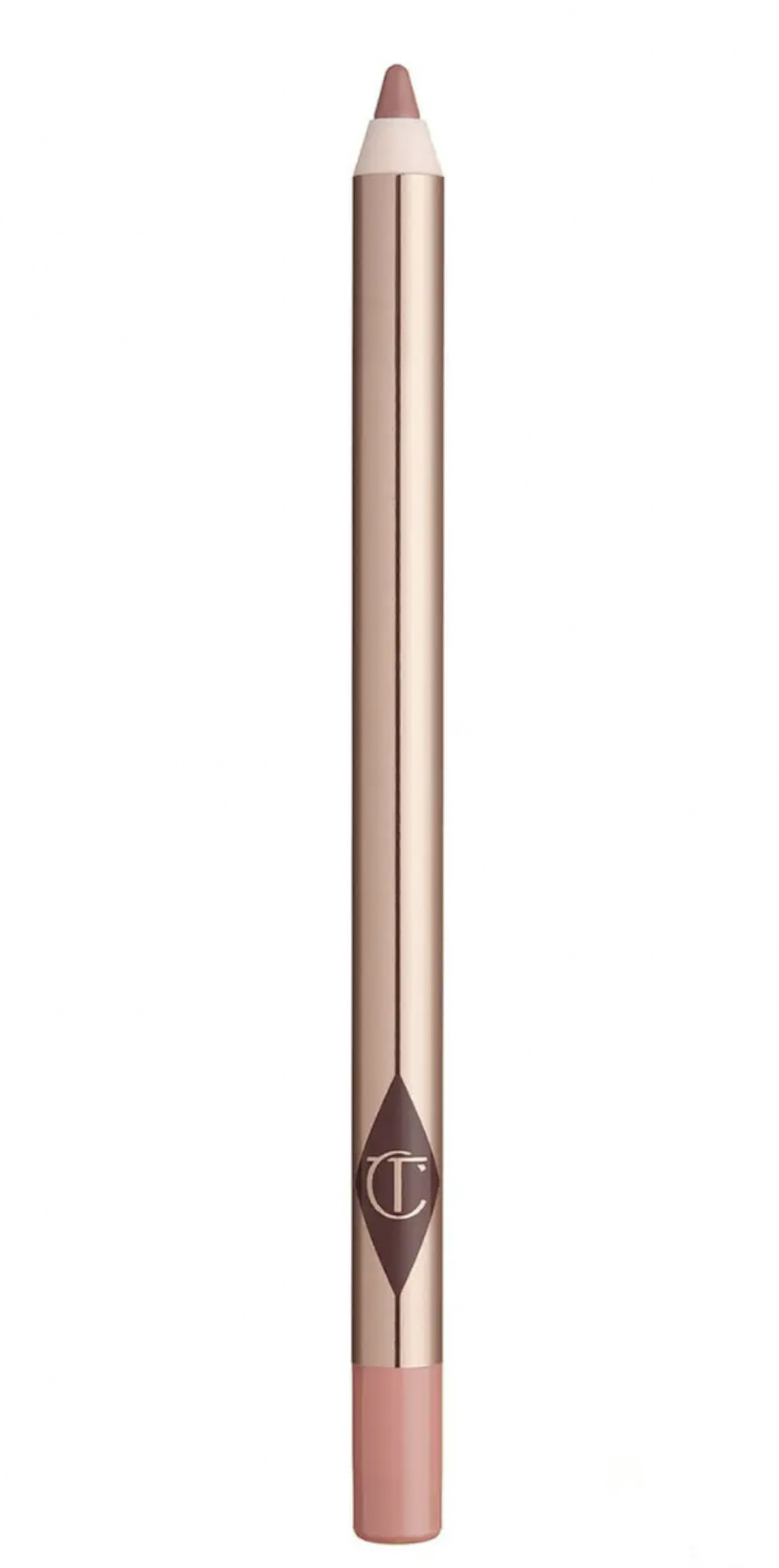 2 of 4
Charlotte Tilbury Pillow Talk Lipliner, £17
A lipliner as famed as Spice, but this one pulls more peach than brown.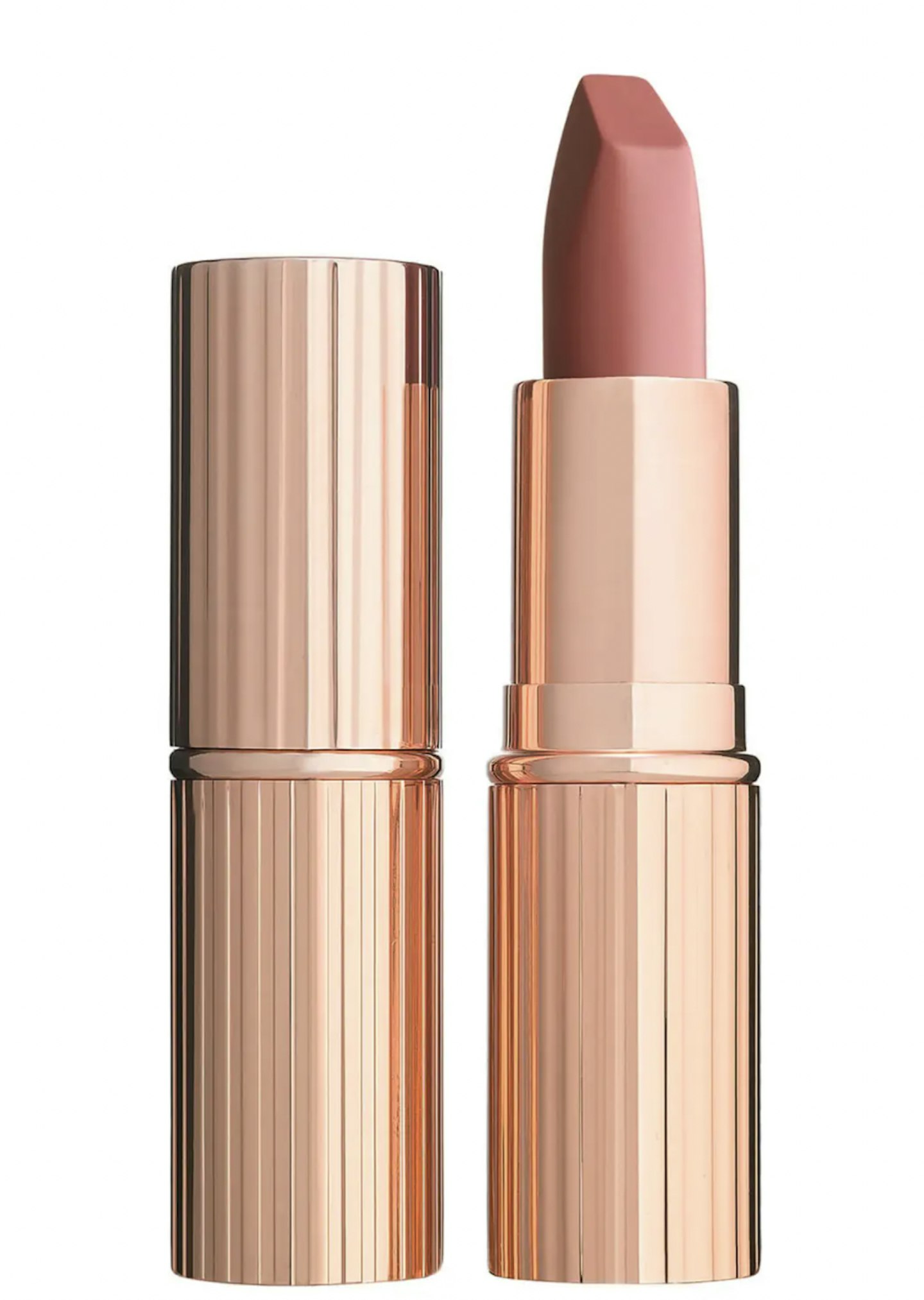 3 of 4
Charlotte Tilbury Pillow Talk Lipstick, £25
The lipstick shade that inspired a whole franchise. Opt for this for the ultimate your-lips-but-better shade.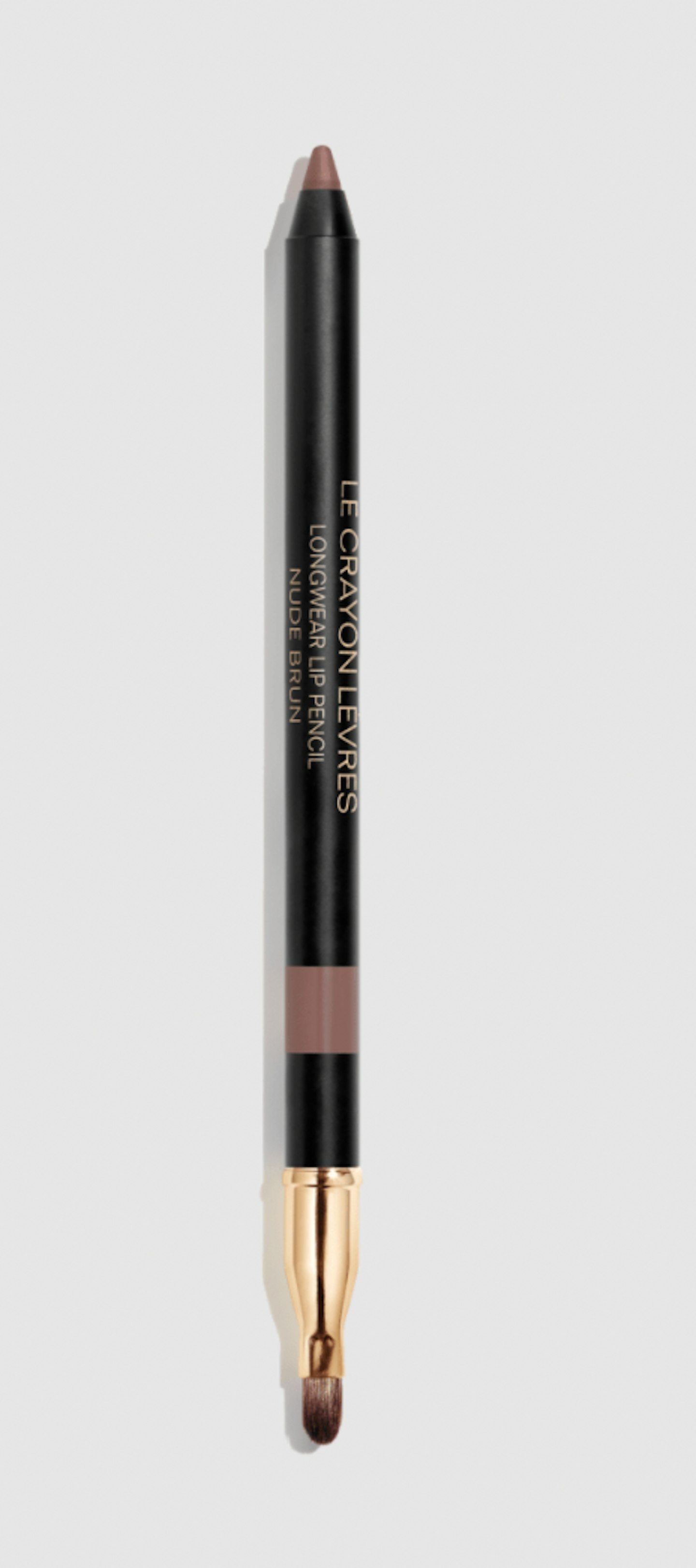 4 of 4
Chanel Longwear Lip Pencil, Nude Burn, £22
Chanel's lip pencils are buttery and don't drag the lip upon application. The brush at the end is also genius for blending the line into the lip, for a subtler definition.
READ MORE: Lily James Just Took Style Tips From Pamela Anderson On The Promo Trail For Pam & Tommy