From the impossibly chic, to the spirited, the innovative and the scientifically superb, meet the beauty products that have stolen our heads and hearts this summer, and you too could be in with a chance of winning them ALL...
1. The bikini body hero
'Sometimes, in fact surprisingly often, a pre-holiday exercise regime can go to pot. When this happens, grab your sassiest cossie and swoosh on this, which all at once manages to impart a satisfying glow, blur imperfections, even out mottled skin and quickly nourish and soften, too.' – Phoebe McDowell, junior beauty writer
2. The holiday proof mascara
'We have long failed to find a waterproof mascara that can provide a fan so fabulous it rivals our normal fave. Now it matters not. Simply sweep this bitter orange tree wax enriched formula over your best mascara to seal and splash-proof.' – Samantha Freedman, associate beauty editor
3. The most wanted summer lip
'Summer's prettiest mouths arrive courtesy of this perfectly packaged balm. Providing a plumping concentrate, great moisturisation and a cute colour booster that reacts with the PH of your skin to make a rosy summer shade unique to you, what's not to love?' – Chanelle Ho, beauty assistant
4. The coolest summer eye
Bourjois Contour Clubbing Waterproof Eye Pencil in Denim' Pulse and Sea Blue Soon, £4.99 each
'Blue eye make-up took over this season's catwalks – from Chanel to Missoni and Marc Jacobs – and team Grazia leapt on these two when they landed in spring. Not only do they glide on with ease, they're also sea, sweat and Sauvignon-proof. Because, well – you just never know.' – Phoebe McDowell, junior beauty writer
5. The best facial bronzer
'Fopr a customisable breed of bronze that can take you from two days in Devon to a week in the South of France – heck, even a month on tropical shores – try this. Tap its pillowy cushioned form a little for a sheer sun-kissed glow and a lot for a deeper, darker and buildable tan. We are, in a word, obsessed.' – Rose Beer, beauty and health director
6. The fool proof fake tan
'Kept firmly "al desko" at Grazia HQ since it landed way back in March, this cooling rose-water and mineral-enriched facial mist bestows one of the best glows we've seen in ages – all while working as a handy make-up primer and setter, too. Tanning has rarely been easier.' – Samantha Freedman, associate beauty editor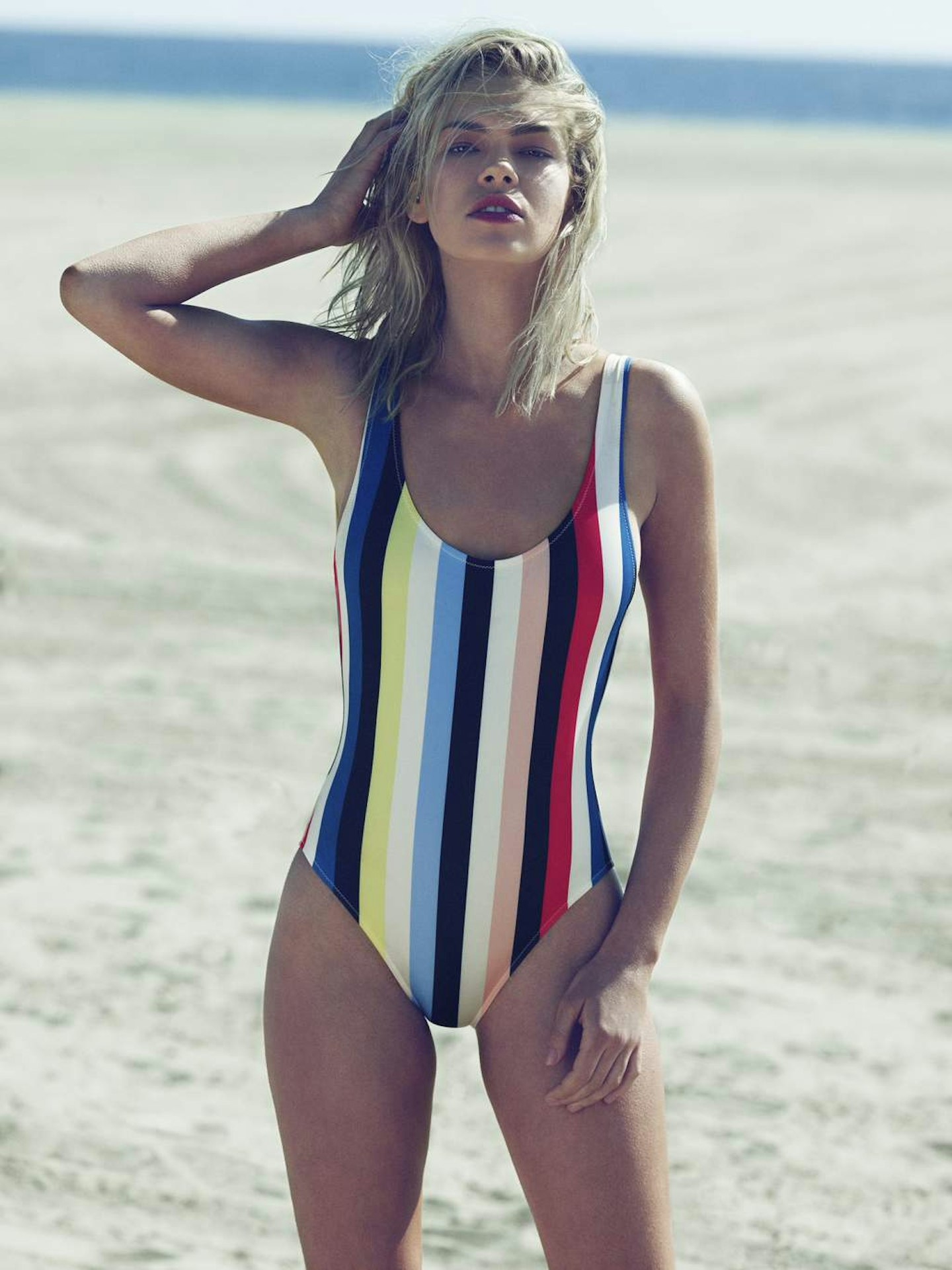 7. The summer hair hero
'From Hollywood hairdresser Jen Atkin arrived the seriously high-achieving Ouai range. And this is our pick. Because if you can imagine that your dry shampoo and hairspray had a baby (bear with us), this would be it. Mist it from root to tip and scrunch to build the kind of texture, volume and hold that would make a Kardashian proud.' – Chanelle Ho, beauty assistant
8. The ultimate summer nail
'Chanel has long led the way when it comes to nail colour trends, but April saw the brand reveal a spanking new collection with all our old faves (fear not, Rouge Noir fans), a few new treats, a fresh bottle design and a brilliant long-lasting formula. Needless to say, we ordered the lot.' – Rose Beer, beauty and health director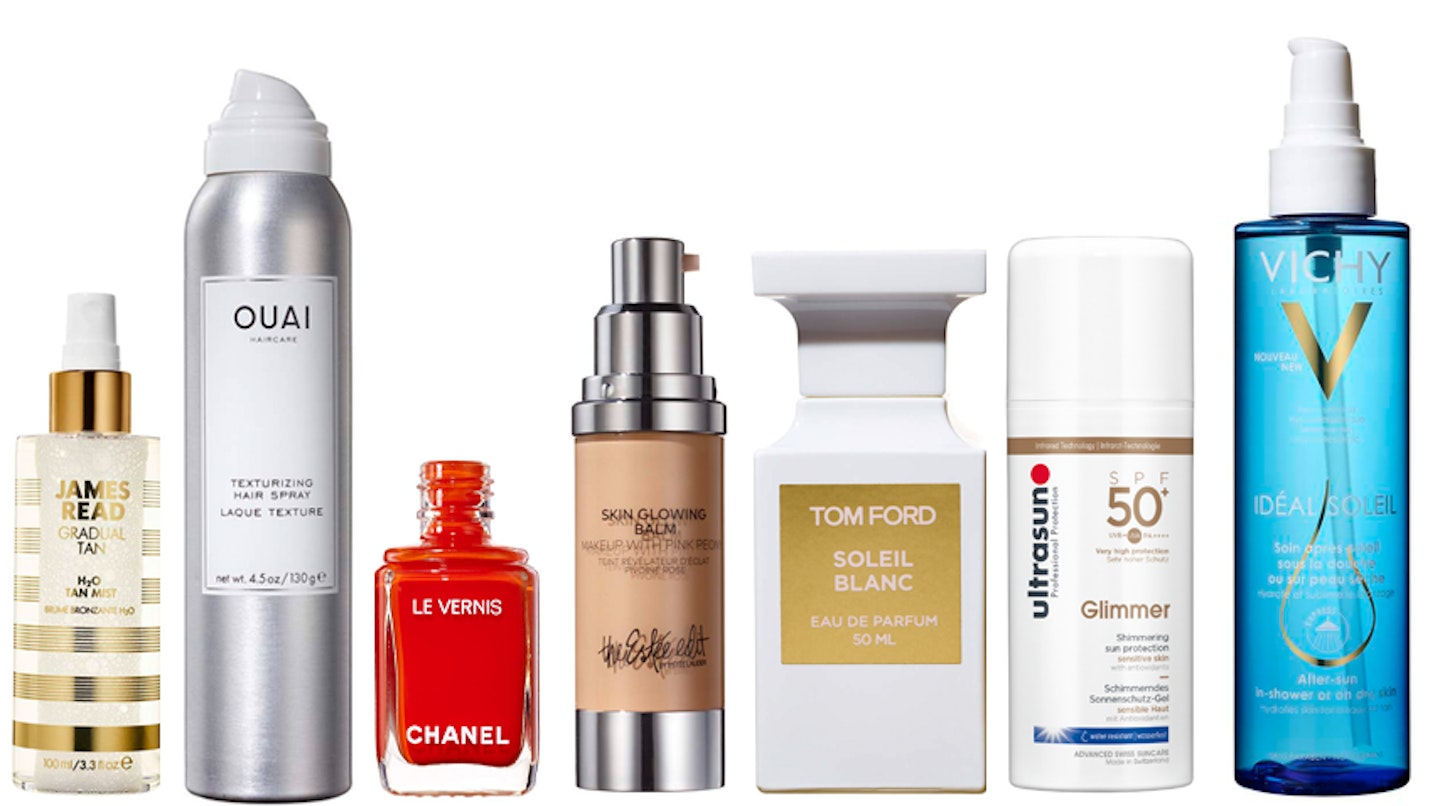 9. The best summer base
'No we aren't talking about David Guetta's new album. Saying that, if we were Ibiza-bound, we'd probably wear this. A complexion-booster of almost magical proportions, it boasts sufficient coverage to instantly enhance skin, while being light enough to copy with hot weather and overzealous dancing.' – Rose Beer, beauty and health director
10. The daily facial skin shield
'This first-of-a-kind SPF blew our tiny minds with its innovative water and air fusion technology. This means you spray the light, refreshing mist under of over your make-up. Yes, we said over because you don't need to rub it in. We know – wow.' – Phoebe McDowell, junior beauty writer
11. The ultimate summer eau
'Too busy saving to vacation? Reward your frugality with this addictive blend of bergamot, pistachio, jasmine, tuberose and coconut. Because if you could bottle scent of a tropical island where Jamie Dornan lookalikes tended to your every need, it would smell like this.' – Rose Beer, beauty and health director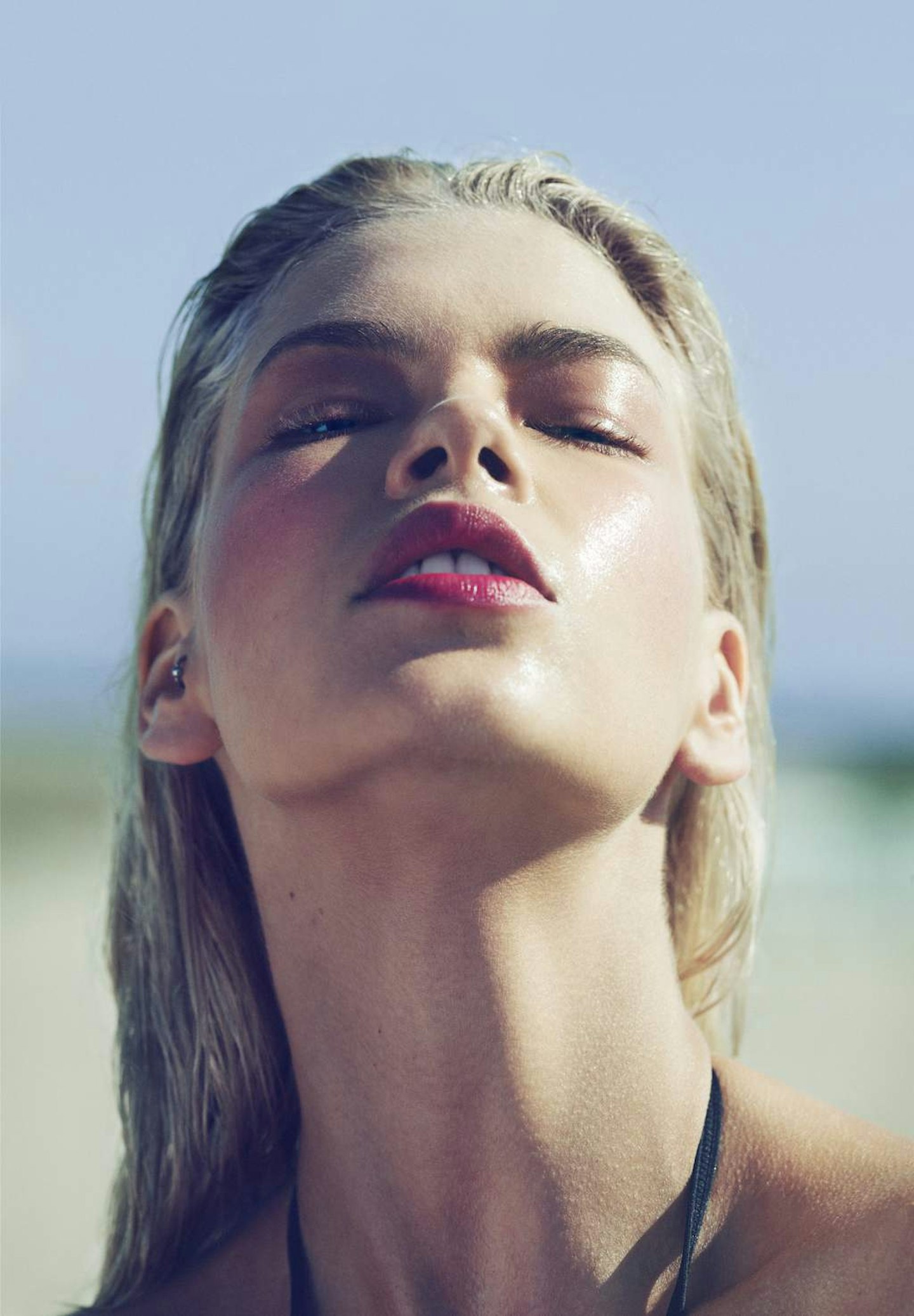 12. The need-to-know SPF for the body
'We've long loved Ultrasun for its no-nonsense, hypoallergenic, once-a-day formulas that prevent sun allergies and prickly heat and are great for even highly sensitive skins. And now they've gone one better with this incarnation which imparts a subtle, flattering glow.' – Chanelle Ho, beauty assistant
13. The best tan booster
'Combatting the dryness caused by overexposure to sun, sea and chlorine, this hypoallergenic dream of a spray nourishes, hydrates and repairs skin in a way that will extend your tan by a massive 61%. Nuff said.' – Samantha Freedman, associate beauty editor
Sound impressive and fancy winning them all? You've come to the right place- because we've got a goodie bag, including all of these beauties, worth over £350 up for grabs!
And you can have the chance to win these very products by following us on Instagram @graziauk and commenting below with the product you would most like to win. You have until 5pm on Monday 27th June. Good luck!
Ts & Cs
Comment on Instagram here with your favourite item from the 13 items listed to enter our prize draw and be in with the chance to win the following: Garnier Ambre Solaire BB Body Bronzer, Clarins Double Fix' Mascara, Givenchy Le Rouge Perfecto in Perfect Pink, L'Oréal Paris Glam, Bronze Cushion de Soleil, James Read H20 Tan Mist, OUAI Texturizing Hair Spray, Chanel Le Vernis, The Estée Edit Skin Glowing Balm Makeup, La Roche-Posay Invisible Face Mist SPF50+, Ultrasun Glimmer 50+ SPF, Vichy Idéal Soleil.

Entries will be accepted from 3pm 5th July 2016 until midnight Monday 11th July 2016. Entries outside of these times won't be counted.

The winner will be chosen by random draw on Friday 15th July 2016. Their name will be announced on Grazia's Instagram page and the winner will be asked to provide their contact details through direct message. If the winner doesn't get back to us within 5 days, we may pick another person to win.

You must be resident in the UK, and aged 18 years or over to enter. Our employees / contractors, their household, and any other company or person associated with this prize draw, may not enter.

The prize is supplied by various third parties. Grazia is not responsible for the quality of the prize and, as far as it's lawful to do so, we deny all responsibility for any losses you may suffer in connection with this prize draw / the prize itself. For certain items constituting the prize, we reserve the right to substitute alternative (but similar) pieces, if reasonably necessary.

One entry per person. Names, email addresses and (possibly) telephone numbers may be collected to process entries and may remain stored after the closing date for entries has passed but will not be used for marketing. We have the right to cancel / amend / end / suspend the draw if we need to this due to circumstances outside our control. Any concerns about this prize draw should be emailed to graziadaily@graziamagazine.co.uk. Queries won't be considered if made more than 14 days after the date the winner is announced and our decisions on administration of this prize draw are final.

This prize draw is brought to you by Bauer Consumer Media Limited (publisher of Grazia).
CREDITS
Photographs: Simon Emmett
Words and styling: Rose Beer
Model: Valerji Septic at Elite Model Management
Hair: Johnnie Sapong at Jed Root
Make-up: Jo Strettell at Tracey Mattingly
Nails: Lisa Pene Wong
Production: Flower Ave
Styling Assistant: Phoebe McDowell
Clothing: White Reina Olga For a Rainy Day swimsuit, £125, MICHAEL Michael Kors knit vest, £90, Solid & Striped bikini bottoms, £60.45, multi-coloured stripe swimsuit, £117.