Landing on our shelves back in 2013, Huda Beauty has quickly become one of the most sought-after beauty brands worldwide. In fact, according to research from comparison platform Cosmetify, Huda Beauty is the most influential beauty brand with an almighty combined following of over 53 million. Mega.
Founder and former make-up artist, Huda Kattan began building her empire with her beloved beauty blog that dishes out expert tips and tricks by the bucketload. From drawing on lip-liner to creating the illusion of fuller lips, to blending eyeshadow expertly – Kattan is all about full-frontal glamour and her collection is a true celebration of make-up.
There's something in the range for everyone - a colour, a texture, a formula - for everyone. It's never been truer than for their new Cheeky Tint Blush Sticks, £21, either. That's right: a new Huda Beauty product has landed. And boy, is it a good one. Get your cursors at the ready: it's time to add to basket. Here, everything you need to know about the range - and crucially, the new Cheeky Tint Blush Sticks - below.
Everything You Need To Know About Huda Beauty's Cheeky Tint Blush Sticks
'I know everyone is going to be super surprised with this drop,' says Huda. 'It stands out alongside Huda's OG black packaging, but the formula is also uniquely waterproof, longwearing, and unlike any other cream blush I've used. It's my favourite for creating a sexy, juicy, monochromatic look in seconds.'
We can, of course, trust Huda to make a product that works hard. There are 5 shades of the new Cheeky Tint Cream Blush Sticks, £21, ranging from a rich berry to a peachy coral. As with all colour cosmetics from Huda, the pigment is deliciously vibrant: puncy, vivid, yet still easy to blend. Huda describes the finish as 'juicy', which is accurate. On the skin, expect a healthy sheen alongside a shot of colour.
And while some stick formulas drag on the skin whilst applying, you won't find that here. It's full of kind-to-skin ingredients (think vitamin E and lychee extract) that hydrate the skin, so you can apply straight from the bullet and it'll glide on the skin with real ease. Build them, blend them, layer them: this blusher is a mainstay.
Everything You Need To Know About Huda Beauty
More on the brand itself: initially launching with a selection of fluttery faux lashes, the beauty line soon grew to encompass everything from eyeshadow palettes to lipsticks and several contour products in-between. Now, the high-flying best-sellers include the LEGIT Lashes double-ended mascara, £24, boasting two wands to add volume and separate lashes, as well as the Mini Nude Obsessions, £27, housing 9 terracotta-toned eyeshadows. Over on base, everyone is obsessed with the FauxFilter Foundation, £33, with a 30-strong shade range that delivers a full-coverage, matte finish.
'As a brand, we are fun yet sophisticated, and we are always innovating,' says Kattan. 'Any time we create a new product, we raise the bar and make sure that whatever we are creating will fill a gap in the industry.'
And If you're new to Huda Beauty and not sure where to start, Team Grazia have shared their absolute hero products (old and new) from the range that they couldn't be without. From the brand new Cheeky Tint Blush Sticks to the ultimate eyeshadow palette, these are the Huda Beauty products worth investing in…
SHOP: The Best Huda Beauty Products 2022
Best Huda Beauty Products 2022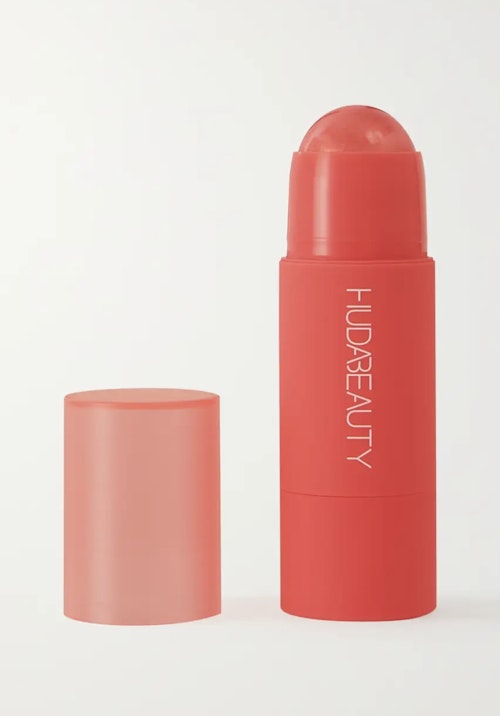 1 of 10
'Everything about Huda's newest blusher makes me happy: the creamy texture, vibrant finish, blendability and intense colour payoff. I like my cream blush to lend a slight glow as well as touch of colour; this one does just that. While this is a blush stick exclusively, nothing stops me scribbling this all over my lips for a tonal finish, too.' - Phoebe Lee, Senior Beauty Writer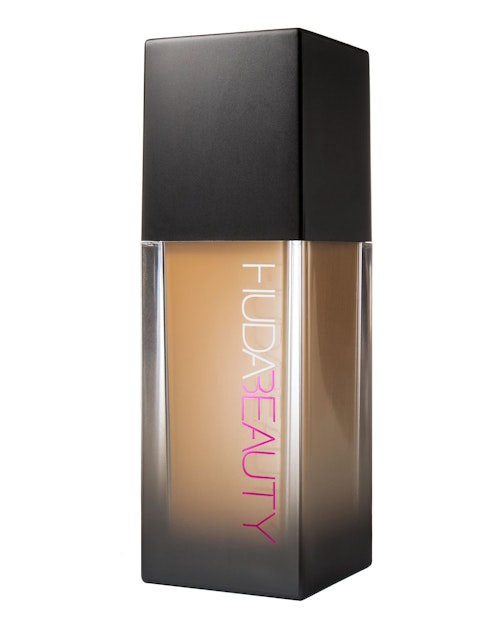 2 of 10
'I'm obsessed with Huda Beauty's Faux Filter Foundation - it's the best foundation I've ever tried. It has so many shades, and I found the perfect one which is rare for me (Butter Pecan). It smells like baby powder and it covers everything (honestly, even breakouts, dark circles, and discolouration) flawlessly.' - Phoebe Parke, Social Media Editor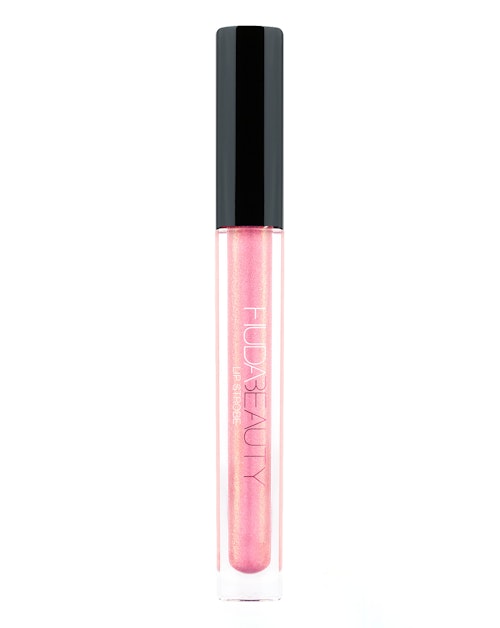 3 of 10
'The LBD of lip gloss, this liquid lip can be worn alone or on top of your favourite lipstick for a glistening gleam. My go-to gloss? 'Ritzy', a rose-champagne that can totally elevate a nude lip,' – Emma Stoddart, Former Senior Beauty Writer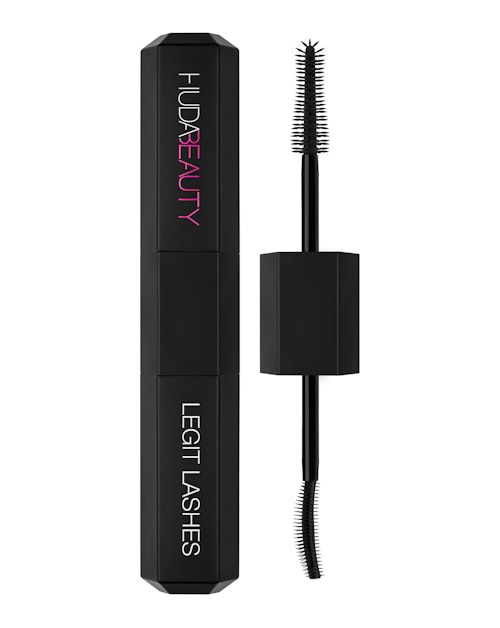 4 of 10
'The legit lashes mascara is probably my favourite mascara ever. The two wands mean it's the only mascara I'd consider ditching false eyelashes for.' - Bonnie McLaren, Entertainment and Culture Writer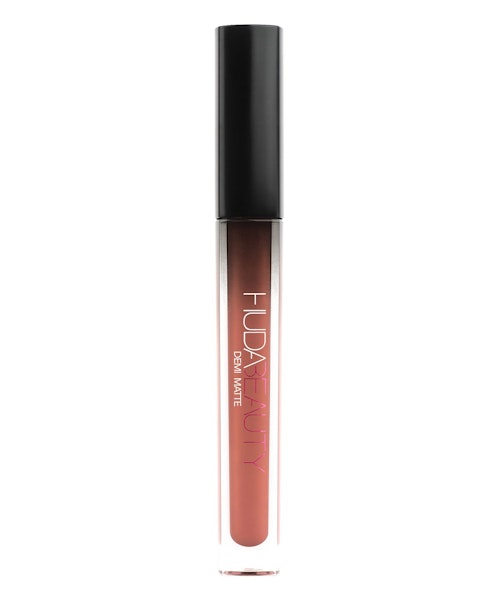 5 of 10
'I love the Demi Matte Cream Lipsticks. They go on so smooth and full coverage with the perfect sheen so they're not too glossy or too matte. The shades mix really well together when you want to do an ombre lip and they're also really easy to make look completely matte if you set with translucent powder.' - Georgia Aspinall, Senior Features Writer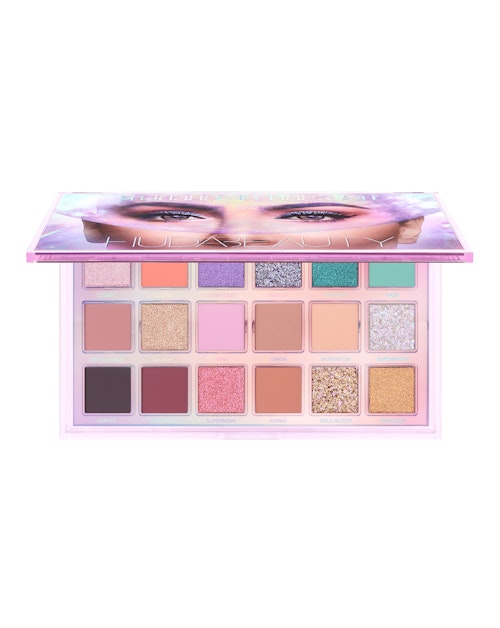 6 of 10
'The Mercury Retrograde Eyeshadow Palette is amazingly pigmented - and it's so sparkly. It's really easy to create bold looks with - even for someone who is useless at blending eyeshadow.' - Bonnie McLaren, Entertainment and Culture Writer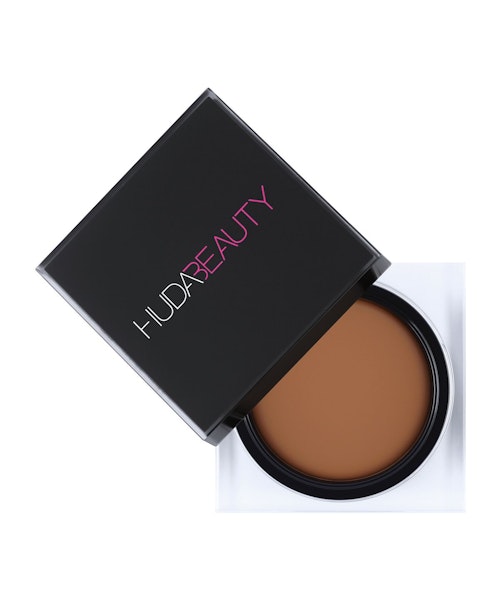 7 of 10
'I'm always on the quest for products that will achieve a bronzed, beachy, glow-y look and this creamy-to-powder formula does the job excellently. I like to brush it on in a 3-shape around my temples, cheekbones and jaw-line for a sun-kissed finish' - Emma Stoddart, Former Senior Beauty Writer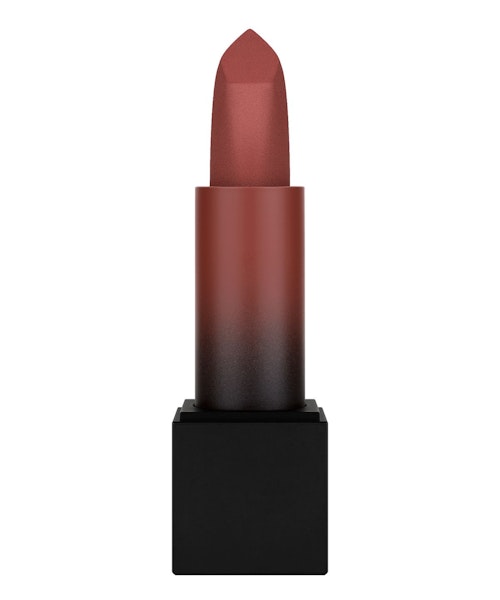 8 of 10
'I love their power bullet lipsticks. A couple of years ago, they did a special edition sparkly lipstick – and it was so shimmery and so long-lasting (I'm still sad they've been discontinued).' - Bonnie McLaren, Entertainment and Culture Writer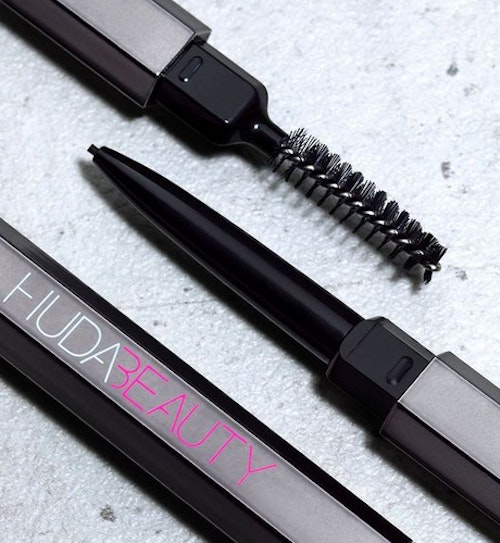 9 of 10
'I'm not the biggest fan of brow pencils as a rule. Nothing as of yet has tempted me from my go-to fool-proof brow gels. Until now. (Cue dramatic music!). I couldn't quite believe how tiny the #BombBrows tip is! I'm not fastidious about sharpening any of my make-up pencils so I normally end up trying to draw on brows with a tip the thickness of a Crayola crayon! In fact the results normally make it look like that's exactly what I've done. #BombBrows though, is pretty fool-proof, in that the tip never gets thicker and the strokes you apply are, genuinely, incredible soft and fine. There's also a handy little spoolie brush at the other end to help you brush up your brows for that laminated effect. I'm also a big fan of the shade range. Huda has always made a point of the fact that Huda Beauty is for everyone and the Warm Blonde to Soft Black shade range reflects that.' - Annie Vischer, Beauty Editor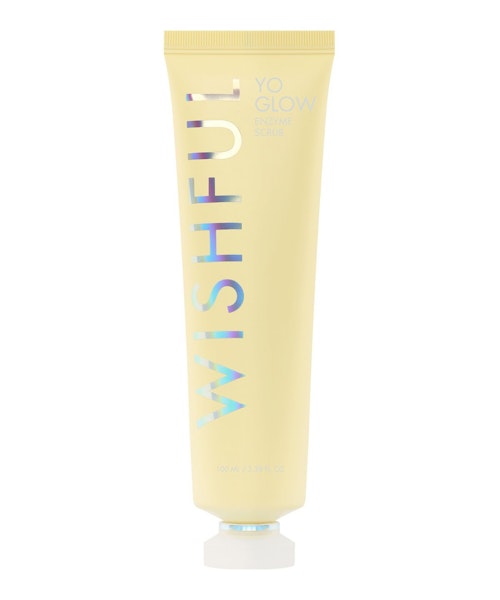 10 of 10
'New to the skincare sphere, Huda Kattan has recently launched Wishful - a collection of kind to skin, hardworking products. My favourite? This potent scrub to do away with dulling dead skin cells.' - Emma Stoddart, Former Senior Beauty Writer
READ MORE: Here's Why We Should All Be Layering Our Perfume, According To Huda Beauty
READ MORE: Huda Beauty Launches A Brow Pencil That Gives Results 'Like Micro-Blading But Without The Pain'