Question; Can a £5 foundation give the same finish as one costing 7 times more? Need we necessarily pay three-figure prices for a serum? Or can we get the same results with one costing little more than our daily coffee? Well yes, say the burgeoning breed of beauty brands currently challenging our traditional 'expensive-is-better' mind-set. By creating products that harness luxurious formulations and technology just as advanced as their higher-priced counterparts, these brands are inevitably shaking up the industry.
Central to this new beauty wave is championing 'transparency' (the new buzz word for full disclosure of manufacturing cost prices) and providing 'beauty dupes,' namely products of comparable quality to their luxe counterparts, but using inexpensive packaging, to reduce prohibitive price points. There's skincare, make up and even fragrance. With everyone getting in on the action, meet the hi lo beauties you need to know about now.
1. M&S Formula Biotech

A favourite among beauty insiders, M&S Formula (formerly known as Advanced Formula) has over 20 years of expertise and has collaborated with some of the world's best Swiss laboratorise to ceate three incredible skincare lines that really work. For those suffering pigmentation issues, the Neurolight range is unbeatable. Then there;s the Super PEptides range - the eye cream and serum are fabulous for firming and tightening, or there;s the cosmeceutical-inspired Cosmetox+ range, targeting fine lines and wrinkles. All of which come in at under £20 a pop. Key buys are M&S Formula Urban Shield Skin Defence Mist, £11.50, and All Day Hydra Gel, £12.50; plus Biotech Cosmetox+ Neck & Decollete Cream, £18.
2. Indeed Labs

Indeed Labs arguably kick-started the hi–lo beauty revolution. Their best-selling cult product Nanoblur, launched in 2011 (at which point it was selling one unit every 10 seconds) and uses ground-breaking nano technology to lend skin an incredible airbrushed. As it provided selfie ready skin long before selfies became a thing and only cost £19.99, it was a no brainer. It has since gone on to create equally revolutionary products that harness clever science with fabulous price tags.
3. DNA Renewal

Dr Ronald Moy, the pioneering scientist behind cult LA brand DNA Renewal uses regenerative properties of DNA enzymes in his products but is determined to keep his prices low. His cleanser – one of the best on the market - decongests, slays away dead skin cells, lightens darks spots and stimulates cell turnover while only retailing for £17.50. How? Dr Moy is convinced that, 'When you see certain products with high price tags, I believe much of what you end up paying for is marketing budget. But as a doctor, research and science has always been the most important driver for me'.
4. The Library of Fragrance
With cult fragrances like Grass, Snow and Playdoh, £15 each, on their sales list and a mission to make the world 'a more fragrant place', The Library of Fragrance bottles the everyday scents that make us smile. Accessible pricing and excellent quality was always at the forefront of CEO and President Mark Crames mind. 'The quality of the fragrances in our bottles is on par with – and in many cases better than – certain premium fragrance products, but we keep our prices low by using plain bottles, minimal packaging and rely on word-of-mouth rather than investing in expensive advertising campaigns'. What smell is ruffling our feathers for spring? Linden, without a doubt- made with some of the most expensive ingredients (no wonder it's our fave) expect uplifting green notes, a hint of gorgeous floral, with a lingering undertone of woodiness.
5. 4160 Tuesdays

A thoroughly independent left-of-centre handmade fragrance brand (you'll agree that names like Tart's Knicker Drawer, Sunshine and Pancakes are hardly run-of-the-mill), 4160 Tuesdays stands out from other niche fragrance brands not just because it's British and quirky but also, because of it's unusually affordable price point of £40 each. 'It depends what you want; the perfume or the packaging,' says creator Sarah McCartney. 'Yes our bottles and boxes are lovely, but our customers are scent first, bottle second kind of people. We cut out layers of extra costs so we can invest in really beautiful materials. It's much more important for me to make fabulous fragrances than buckets of money'.
6. Beauty Pie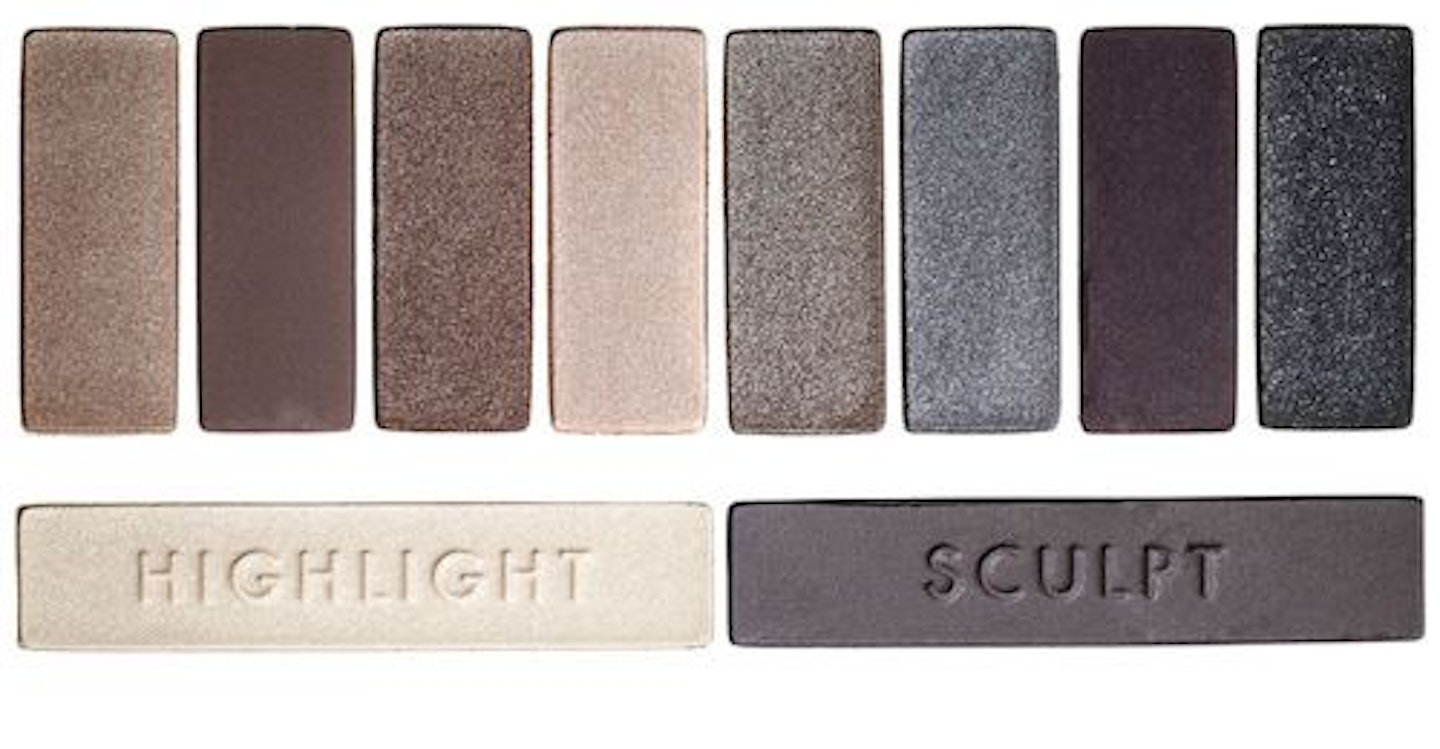 In recent years, there has rarely been a launch that has elicited so much excitement among beauty editors as Beauty Pie. And justifiably so: Founded by Marcia Kilgore the beauty entrepreneur who brought us Bliss, Soap and Glory and Fit Flop, this latest venture is an online subscription service whereby you pay a £10 monthly membership fee (for a minimum of three months) and in turn some of the finest beauty products -think medium coverage super-blendable foundation, an eye-watering eye shadow palette, luxurious velvet lipsticks and more - all from the world's best suppliers, and avalaible to you, at a transparent factory cost. It's 'make up without the mark up' says Kilgore. 'By concentrating on finding the highest quality, best formulations, keeping our packing simple and classic and delivering that to our members'. Kilgore also tells us that skincare is set to launch in April. 'We went to the two best labs in Switzerland and our first request was that we get their most superior anti-ageing cream. We then added EVERYTHING to it; Hyaluronic Acid, Reseveratrol, Collagen and put it in a beautiful glass jar and chic recyclable paper box. Still - we couldn't get it to cost more than £10'.
7. Skin Laundry

With so many of the facials on the market costing upwards of £250, one priced much lower, might, understandably, be met with suspicion. Except in the case of Skin Laundry, it is not warranted. For £60, the remarkable Asian born founder, Yen Reis, has created a safe and accessible laser and light therapy facial, that made a name for itself in LA before hitting our shores. Not only will it leave you with incredibly smooth decongested skin, but it does so in only 15 minutes. Oh and the first one is free.
8. Dr Barbara Sturm

Dr Barbara Sturm rose to fame on the back of her £950 MC1 Cream, which uses incubated blood plasma (your own in fact), infused into a shea-butter-based cream, to help boost stimunlation of collagen, while reducing inflammation. It was science first, but it came with sky rocket price-point. But now she has tapped into the hi-lo ethos by launching a line of Ready-to-Wear skincare that doesn't use your own DNA, but equally doesn't skimp on quality either. 'While there are some rare ingredients that cannot be offered at cheaper price points, I really wanted to make sure there were affordable options for my customers.' We love her Cleanser, £40 and Facial Scrub, £45.
9. The Ordinary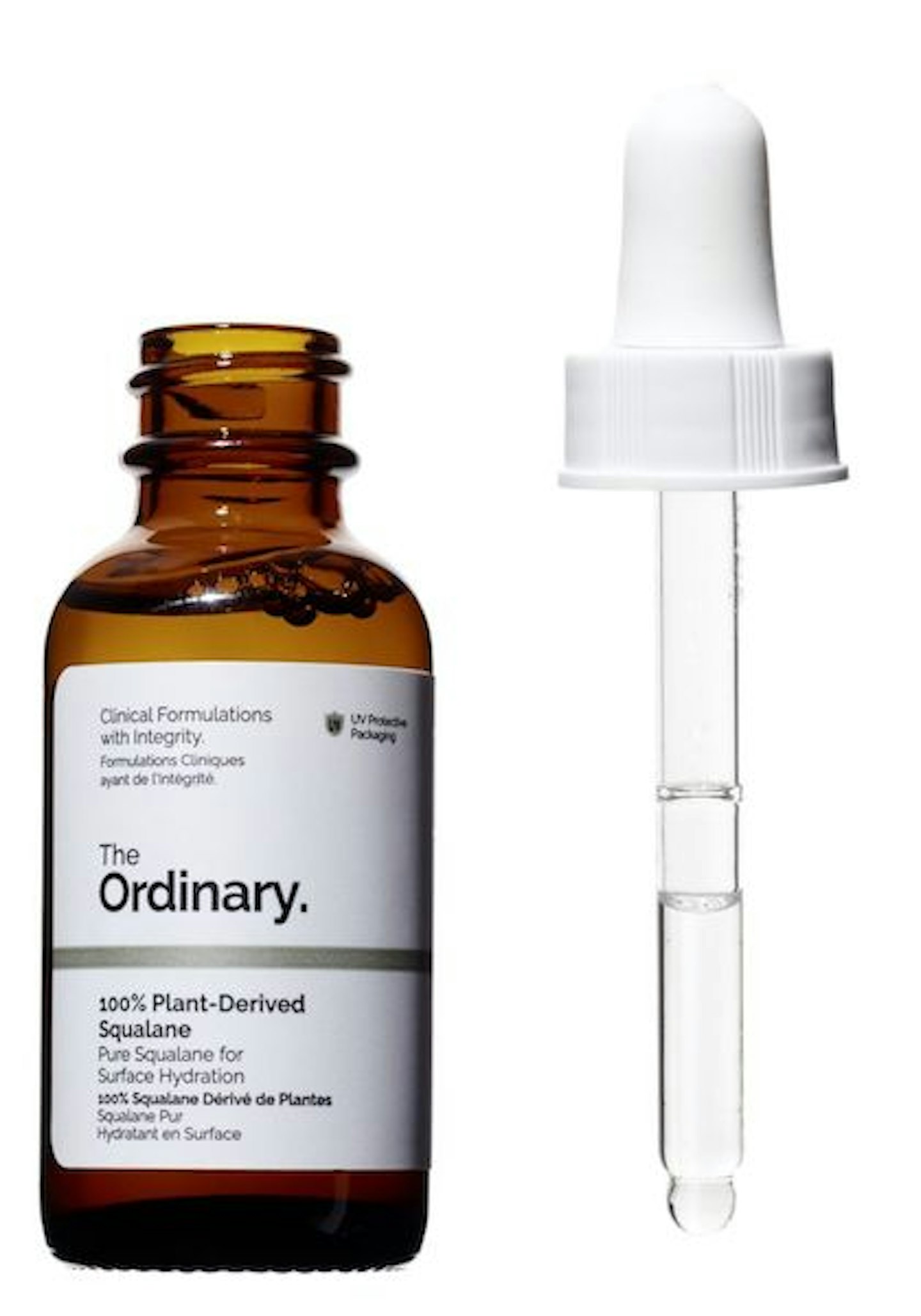 At the core of the hi-lo movement award winning skincare brand The Ordinary provides stripped-back, single ingredient clinical formulations (mostly serums) with integrity and without eye-watering price tags. Think straight up Hyaluronic Acid, £5.90, which is designed to plump the skin full of hydration. Then there's Niacinamide, £5, perfect for balancing blemish prone and congestied skin, and Retinoid, £8, a magical treatement to increase cell turnover and improve the skins elastin. 'There is nothing luxurious overpaying for any one commodity,' says founder Brandon Truaxe. 'Functional beauty shouldn't charge extreme premiums. If, from an innovation perspective, a £300 price can be justified - fine. But that doesn't always seem to be the case'. His fair-pricing strategy has done the company no harm; within four months of launch, the Ordinary became a multi-million dollar brand. Expect new standalone stores in March as well as make up and fragrance offerings later this year.
10. Love-Makeup.co.uk

For those off the radar brands loved by industry insiders – from editors to make up artists – Love-Makeup.co.uk is your one stop shop. Not only does it feature brands like Zoeva – whose brushes are lauded by professionals and can go toe-to-toe with the luxury brand equivalents without breaking the bank - you will also discover brands favoured by the film and theatre world such as Ben NYE (the eponymous brand launched by 20th century make-up director).
READ MORE: Make-Up Artists' 8 Essential Tools
READ MORE: March: Top 20 Best Beauty Buys This Month