It's common to read an interview with a celebrity or model and consistently hear that their number one beauty tip is to 'drink loads of water'. Drinking water has become synonymous with a radiant, glowing complexion, but how much can H2O alone stop our skin looking dehydrated, dull or dry? I chatted with several top facialists and dermatologists to find out whether slurping up glass after glass of water (in isolation) actually makes a darn bit of difference.
Let's start by stating the obvious: many of us suffer from dehydrated skin. Personally, I've always been on the oily side, but anytime in my life I have gone for a facial (not that often, FYI), I'm told my face is actually dangerously dehydrated – confusing, right? What most people don't know is that dehydration happens regardless of skin type. So, how are we to tell the difference? 'If your skin is dry, tight or flaky, it is likely to be dehydrated', says Holly Webster, Head Facialist at Oskia. 'A lot of people notice an uncomfortable tightness and an urgent need for moisturiser after washing their face;. So you've realised you may have dehydrated skin, but is knocking back litre after litre of water actually the best way to help?
Of course, we all know that drinking water is beneficial for our entire body and as our largest organ, skin is obviously included in this. 'Water is essential for cellular function and processes', says Webster. 'It helps our collagen to stay plump, keeping the fine lines at bay'. Experts recommend drinking about eight glasses (or 2 litres) a day to keep your body healthy and happy – this, in turn 'hydrates the body overall, which will help the skin to glow from within', notes Dr Howard Murad, top dermatologist and founder of Murad Skincare.
But more and more, experts are disagreeing about the actual worth of drink'It's an urban myth that drinking extra water helps the look of the skin', explains Dr Mervyn Patterson, Cosmetic Dermatologist at Woodford Medical. 'Encouraging people to drink in excess of what their body naturally desires is pointless as the body's natural fluid balancing systems simply excrete the unwanted fluid'.
The sciencey reason behind this? Similar to heat, water prioritises the vital organs and areas of your body that need it most. 'Our skin can become dehydrated very quickly because our bodies naturally distribute water to the vital organs before it reaches the skin', confirms Webster. So often, the excess water you drink will either be flushed out in the loo or may not reach your skin in the first place. Frustrating…
For this reason, while drinking water is a big deal, it's not the only thing you should be doing to treat a dehydrated complexion. 'The key to hydrated skin is eating your water and moisturising regularly', explains Dr Murad, '20% of your skin can be reached through topical products, and the other 80% is affected by your lifestyle habits and what you put into your body'. He's a firm believer that hydration levels are best reached through water-rich foods like fruits and vegetables, which contain structured water that releases slowly into the body; this means longer-lasting hydration rather than flushing your system out with a ton of drinking water.
Murad, along with the other experts I spoke to, advocates applying moisturising formulas topically to hydrate skin directly. The external skin layers (the top 12 to 15 skin cells of the epidermis) act as a barrier helping to retain water. Therefore it's really important to take an inside-out, two-pronged approach, rather than simply drinking loads of water in isolation and hoping for naturally glowing, Victoria's Secret-worthy skin.
I carried out a little experiment with a MiLi Pure device (which cleverly detects the hydration levels of your face through an app on your phone – technology, ey?!) to see which gave more immediate results: drinking water or applying topical moisturisation.
Full disclosure: I'm terrible at remembering to drink water, sometimes only having a couple of glasses a day (#BadBeautyEd). So I was hoping that by upping my intake to the advised daily amount, I would see a difference in my hydration level readings. The truth is, I saw little improvement through just drinking water. My average reading was 'normal' (between 'dry' and 'hydrated') at around 32%. After downing a ton of water throughout the working day made it rise by only a couple of percent.
This isn't to say that drinking water isn't impactful to the skin from the inside-out, but applying a hyaluronic serum or intensely moisturising cream in conjunction boosted my reading by a lot more (40%). While drinking water is obviously important, applying products topically gives instant gratification to the look and feel of skin.
Supermodels, actresses and other famous folk probably aren't lying about drinking litres of water. But, we have to remember that they also have access to some of the best hydrating facials, experts and products around.
These are the skincare products that boosted my hydration levels most (before products my reading was 33.4%, aka 'normal')
Debrief Skin Hydrating Products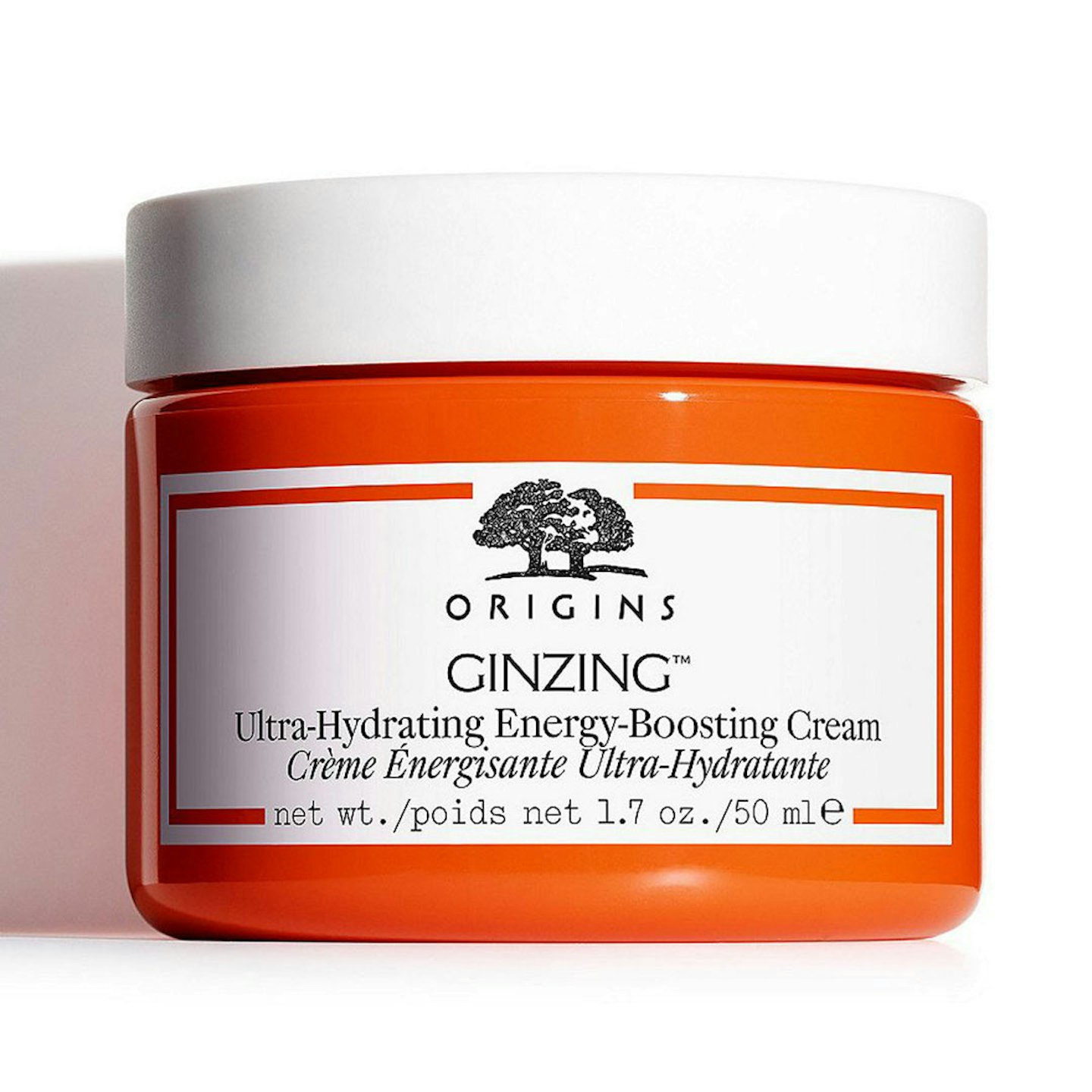 1 of 5
1. Origins Ginzing Ultra-Hydrating Energy-Boosting Cream, £25
Using ginseng and coffee extracts, Origins' newest addition to their Ginzing range energises and wakes up skin as well as hydrating it thoroughly. Oh, and it smells like a DREAM.Hydration reading after use: 40% (hydrated).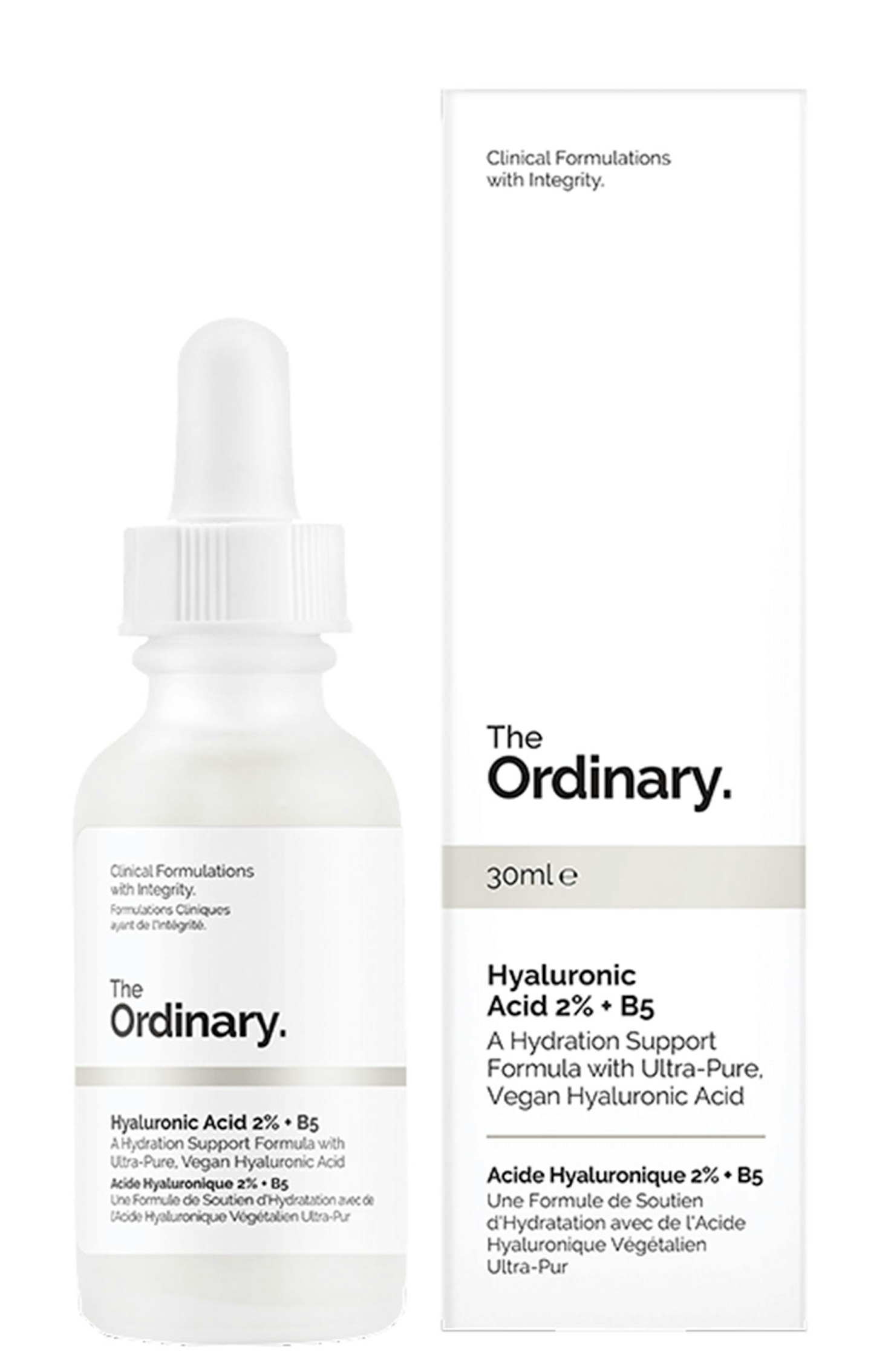 2 of 5
2. The Ordinary Hyaluronic Acid 2% + B5, £5.90
Hyaluronic acid 'holds 1000 times its own weight in water', says Webster. In short, if you have dehydrated skin, you need some of this. The Ordinary's purse-friendly offering does the job perfectly. Hydration reading after use: 39.4% (hydrated).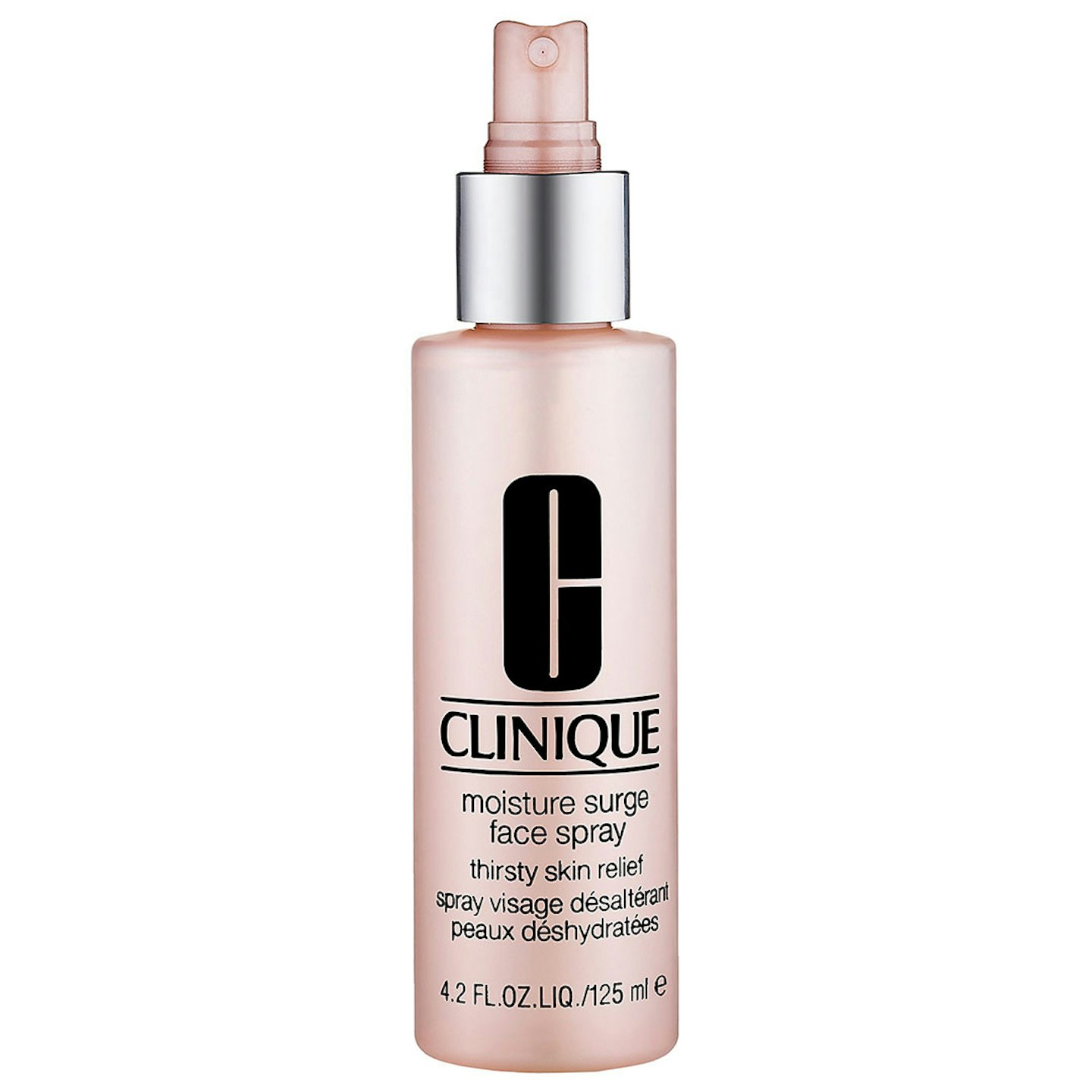 3 of 5
3. Clinique Moisture Surge Face Spray, £22. 50
A great option for topping up your hydration levels throughout the day, this mist is ultra-cooling due to its active aloe content. Keep it deskside. Hydration reading after use: 37.1% (normal.)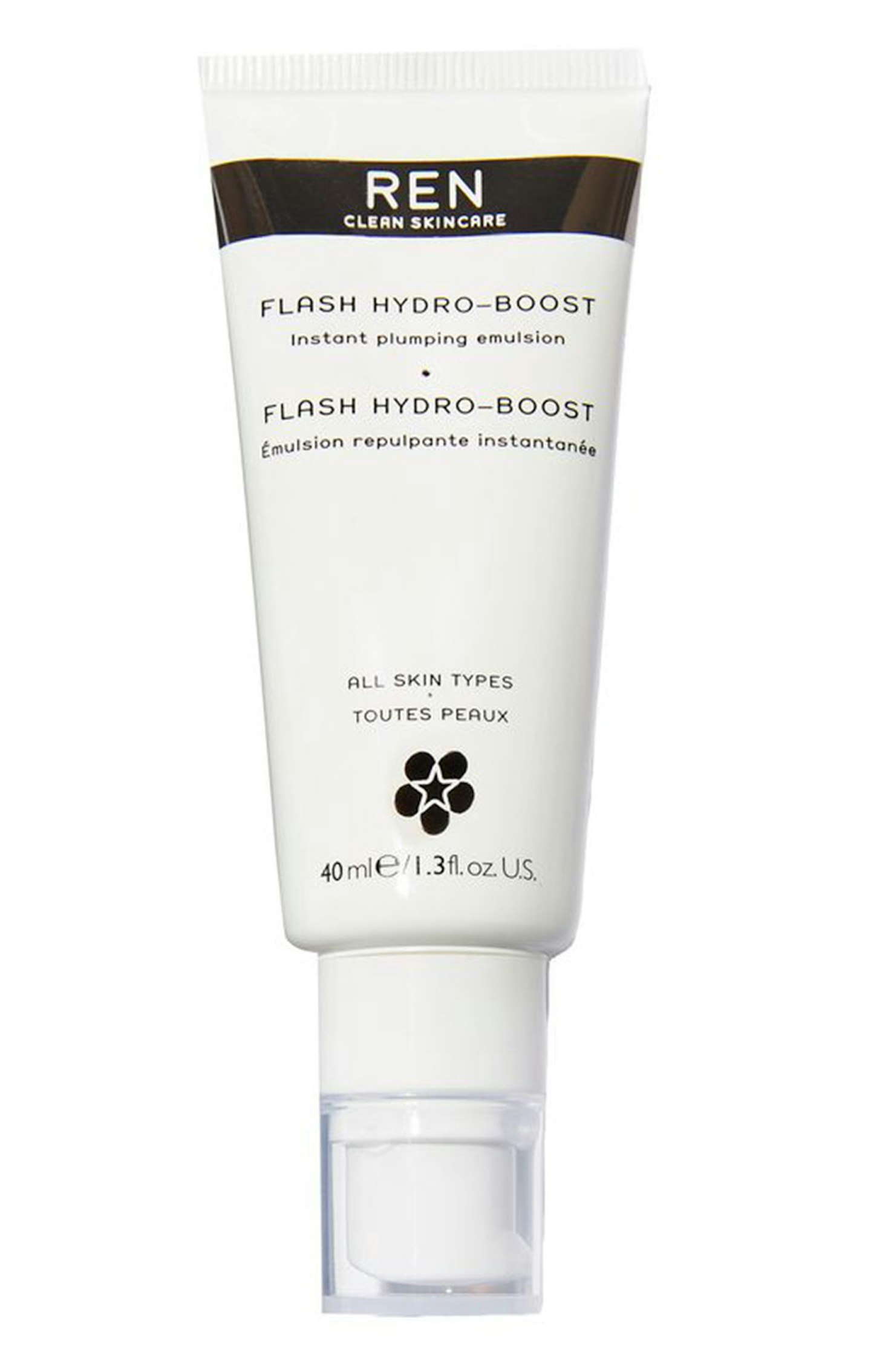 4 of 5
4. Ren Flash Hydro-Boost Instant Plumping Emulsion, £34, Cult Beauty
A total game changer, this extra step in your skincare routine is totally worth it. As well as feeling super moisturised, you can noticeably see a fresh glow in your face after use. Hydration reading after use: 39% (hydrated).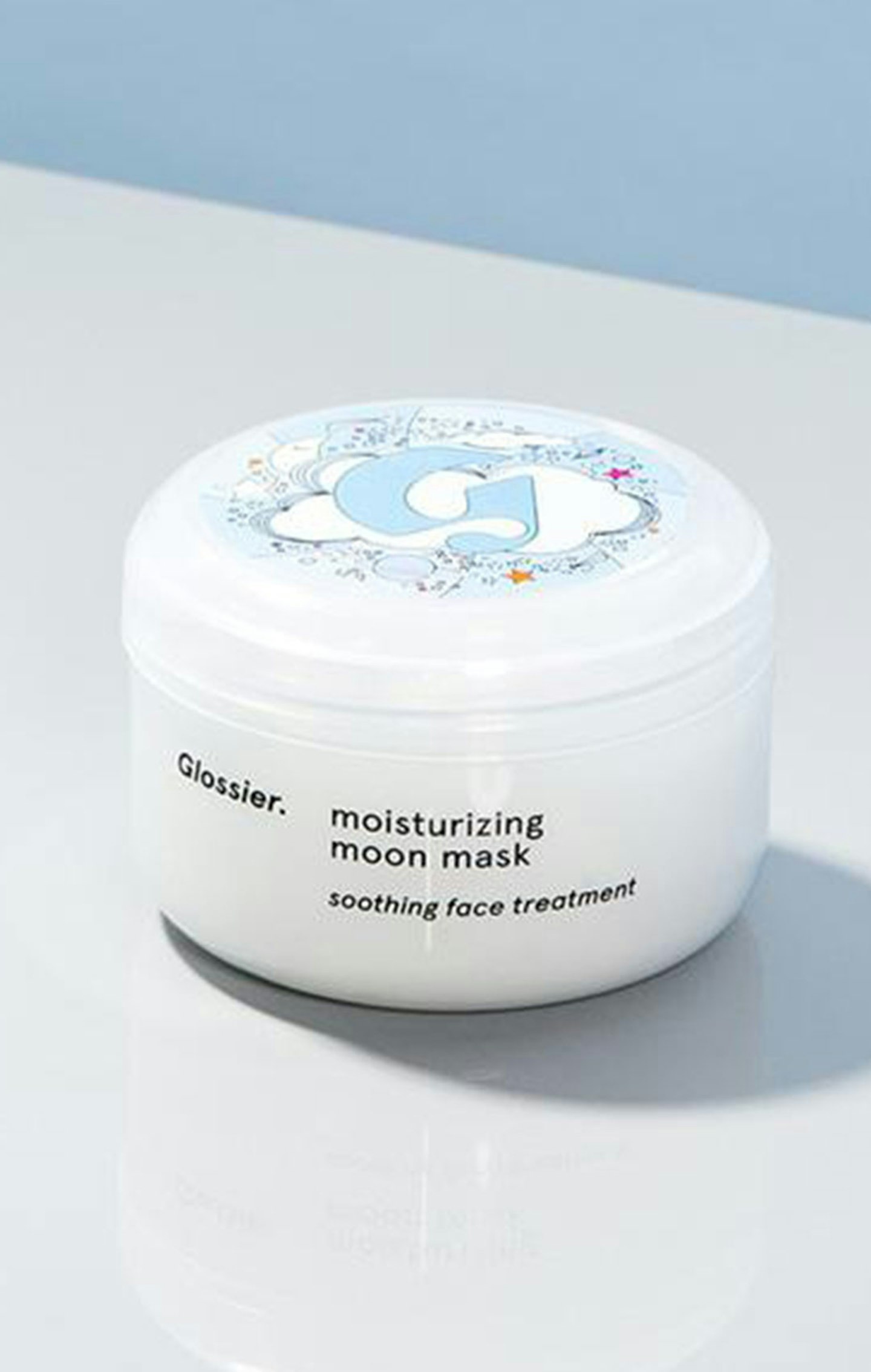 5 of 5
5. Glossier Moisturising Moon Mask, £18
A moisture-boosting concoction of sweet almond oil, plant-based squalane and a touch of hyaluronic acid, this mask is a dry skin saviour. Hydration reading after use: 39.7% (hydrated).
Like this? You might also be interested in...
Ask An Adult: We Asked Experts What Part Of Our Beauty Routine We Can Skip Out
Initial Review: The Ordinary £4 Skincare Range. Does It Work?
We Asked An Expert All The Questions We Have About Adult Acne
Follow Rebecca on Instagram @beautyandtheb
This article originally appeared on The Debrief.