Poppy Delevingne has been taking to Instagram to serve up some serious braid inspiration during her winter getaway to the slopes. Helmets are a must when skiing, which, though absolutely necessary (safety first!), sort of disrupt our hair game a tad. Helmet hair is not the one.
Top tip 1 - Pack a decent dry shampoo. It's a helmet-hair antidote that will give you a volume boost pre après ski session.
Top tip? Arm yourself with a decent can of dry shampoo when you pack. Firstly the après means that you're unlikely to have that many evenings free to wash the old barnet, so a wash in a can is a must, and secondly, a day donning a helmet means you're going to need a bit of a volume boost when you pop back to ditch your skis in the boot room and hit the bars.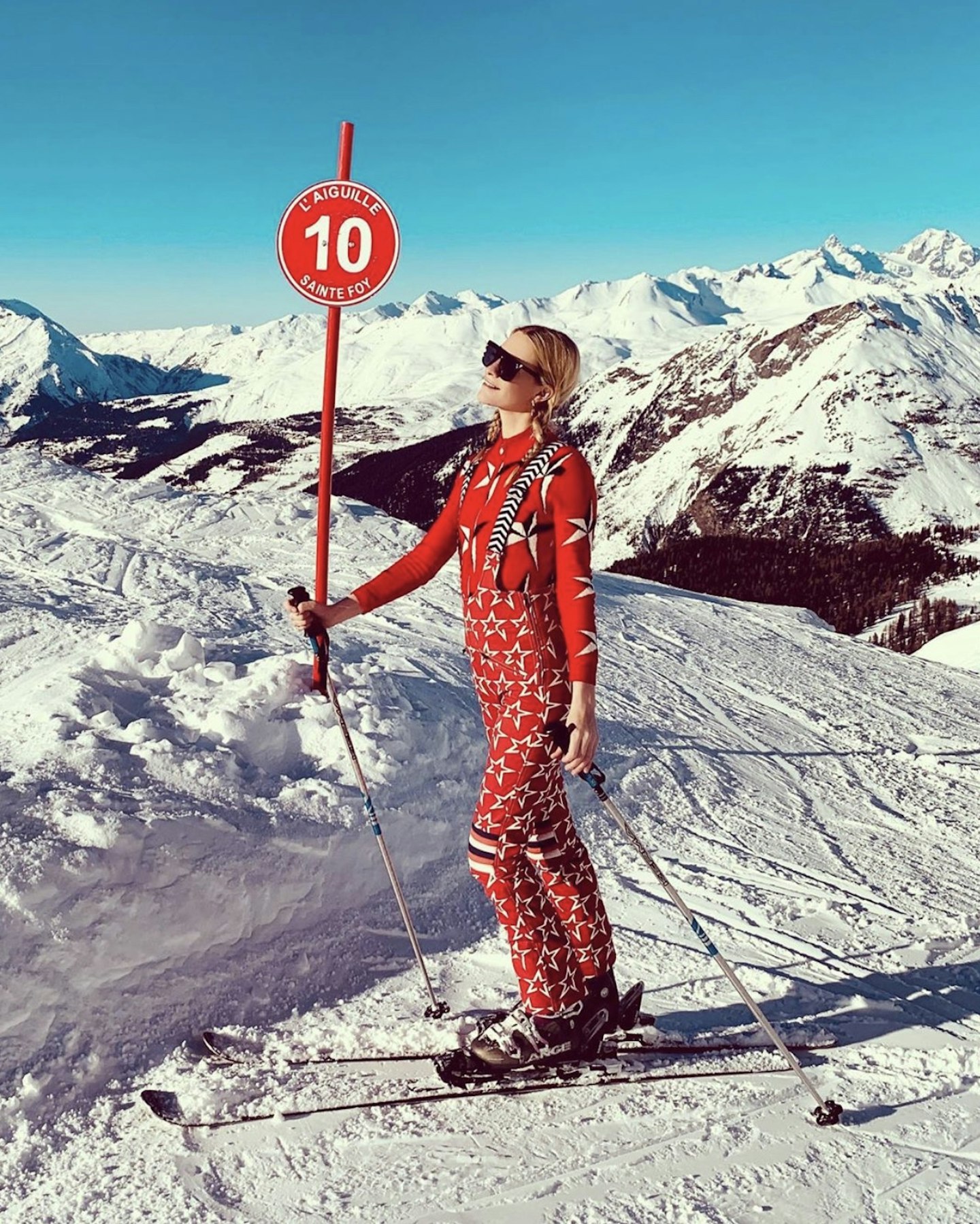 Style wise? Braids are a total winner when it comes to prepping hair for a day of skiing. They look gorgeous, and stop your hair from becoming a tangled mess in the wind, which it is prone to do, whether you're gliding serenely up the mountain on a chair lift, or slalomming down a red run at speed.
Top tip 2 - Once you've done braiding, tease each braid out a little for a more undone and on trend look.
Top tip with braids? To avoid the junior school look, tease them out with your fingers after you've done. This will create a more undone, effortless look. Don't forget to pull few strands free around your face too. The likelihood is that one, or a couple of these on trend braids will last you from the first lift up to the end of après at night, so have a practice before you head out and lock down a couple of styles you love. Braiding skills are pretty indispensable on a ski holiday.
Need a bit more inspiration? Browse a few of our Pinterest favourites below.
Slope-Worthy Hair Styles Sorted: Browse Our Pinterest Favourites
Browse: Slope-Worthy Hair Styles From Pinterest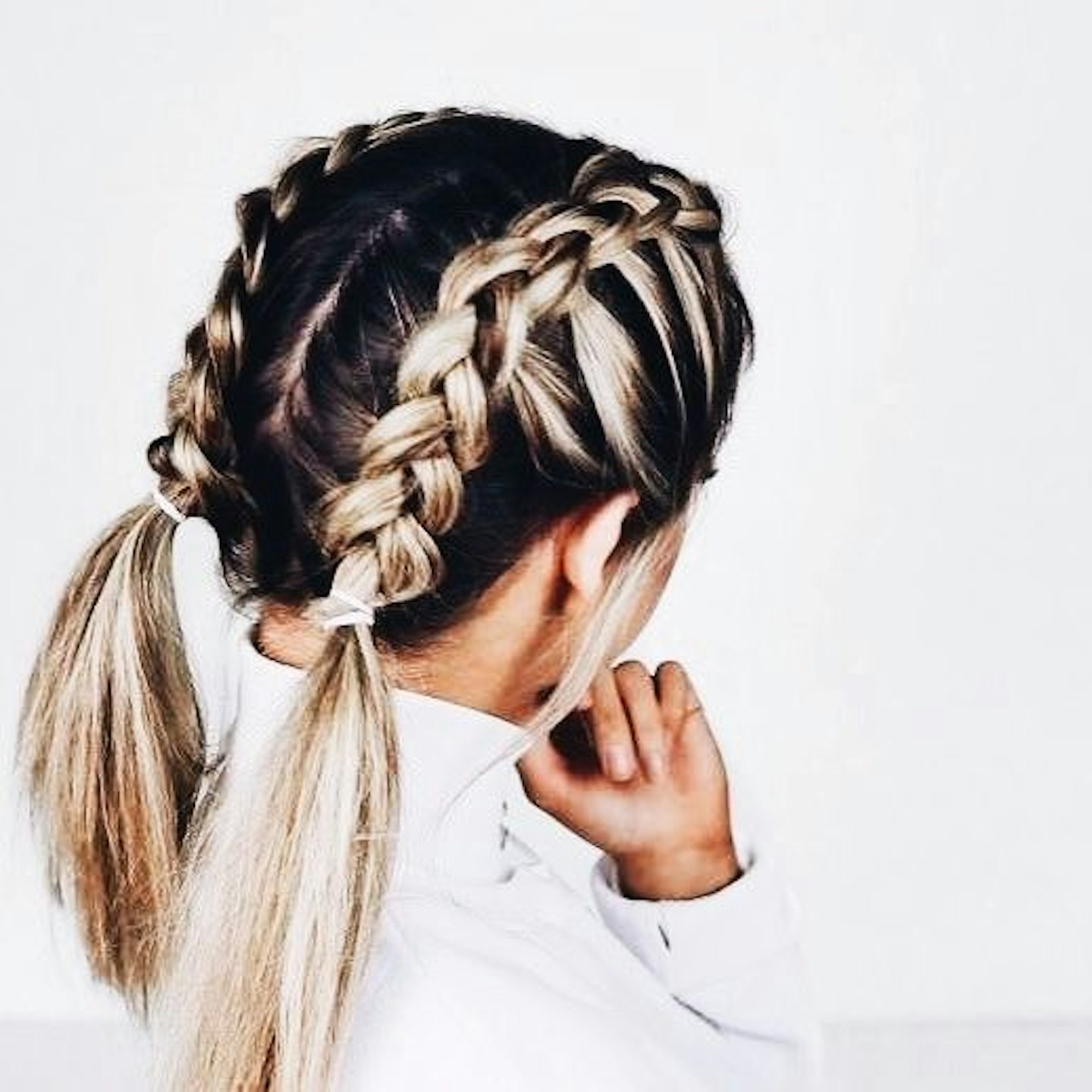 1 of 8
Double Braid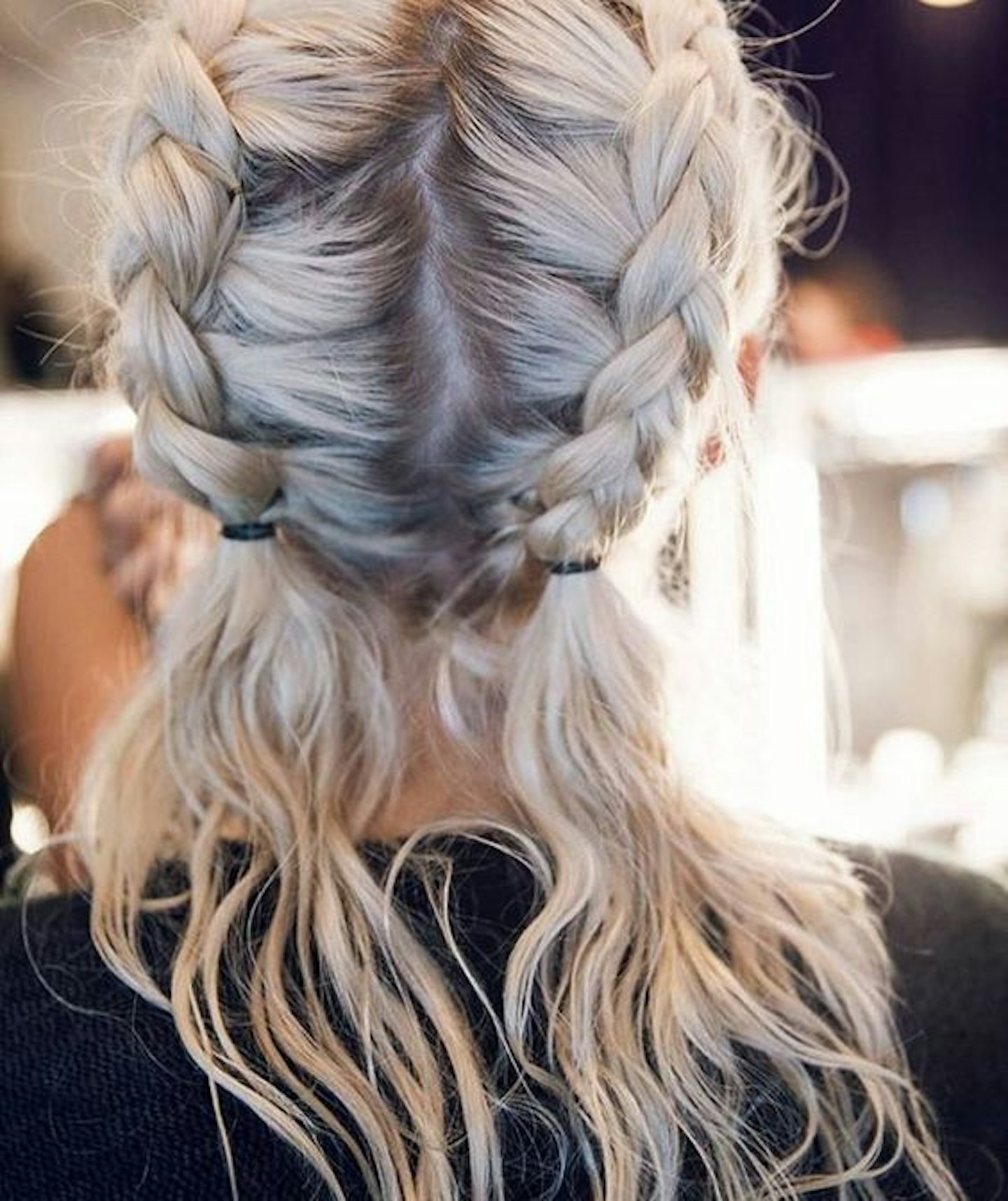 2 of 8
Undone Waved Braid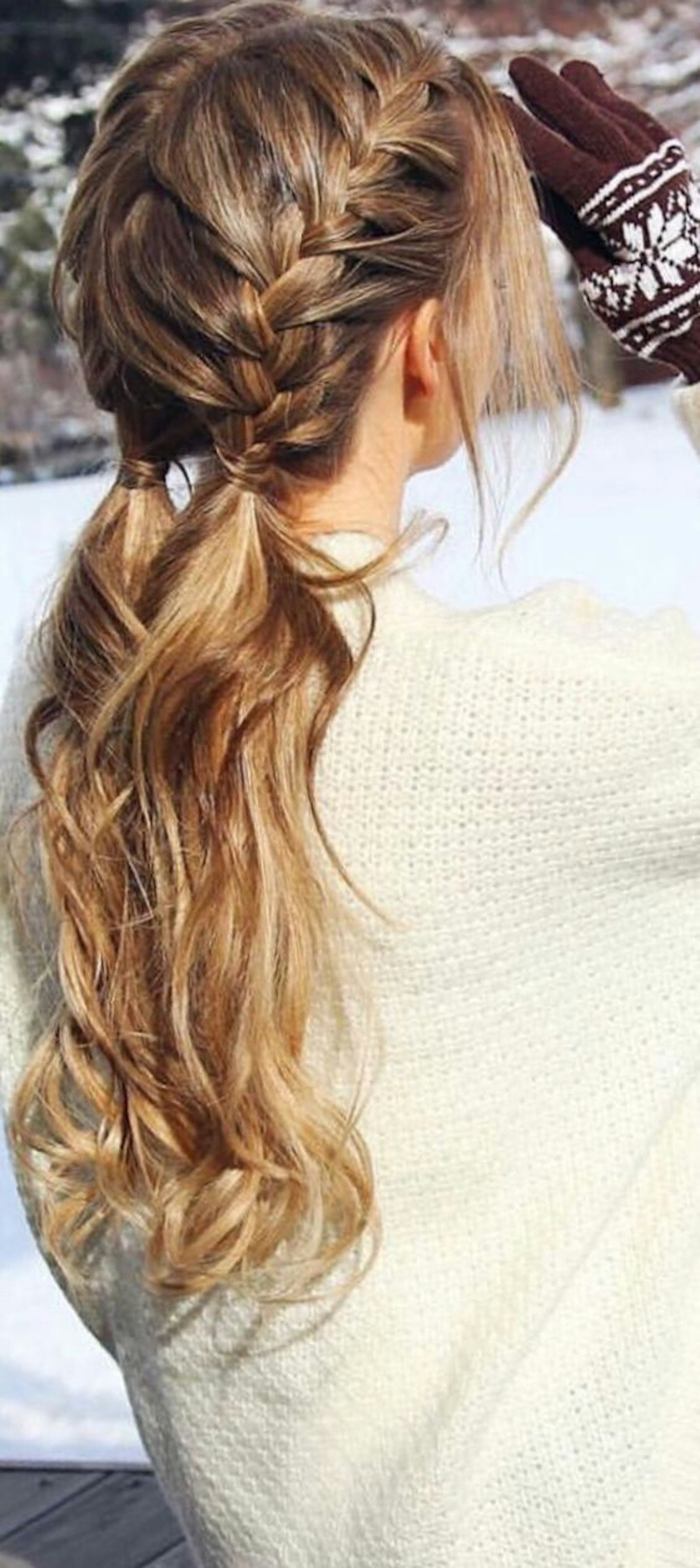 3 of 8
Long Braids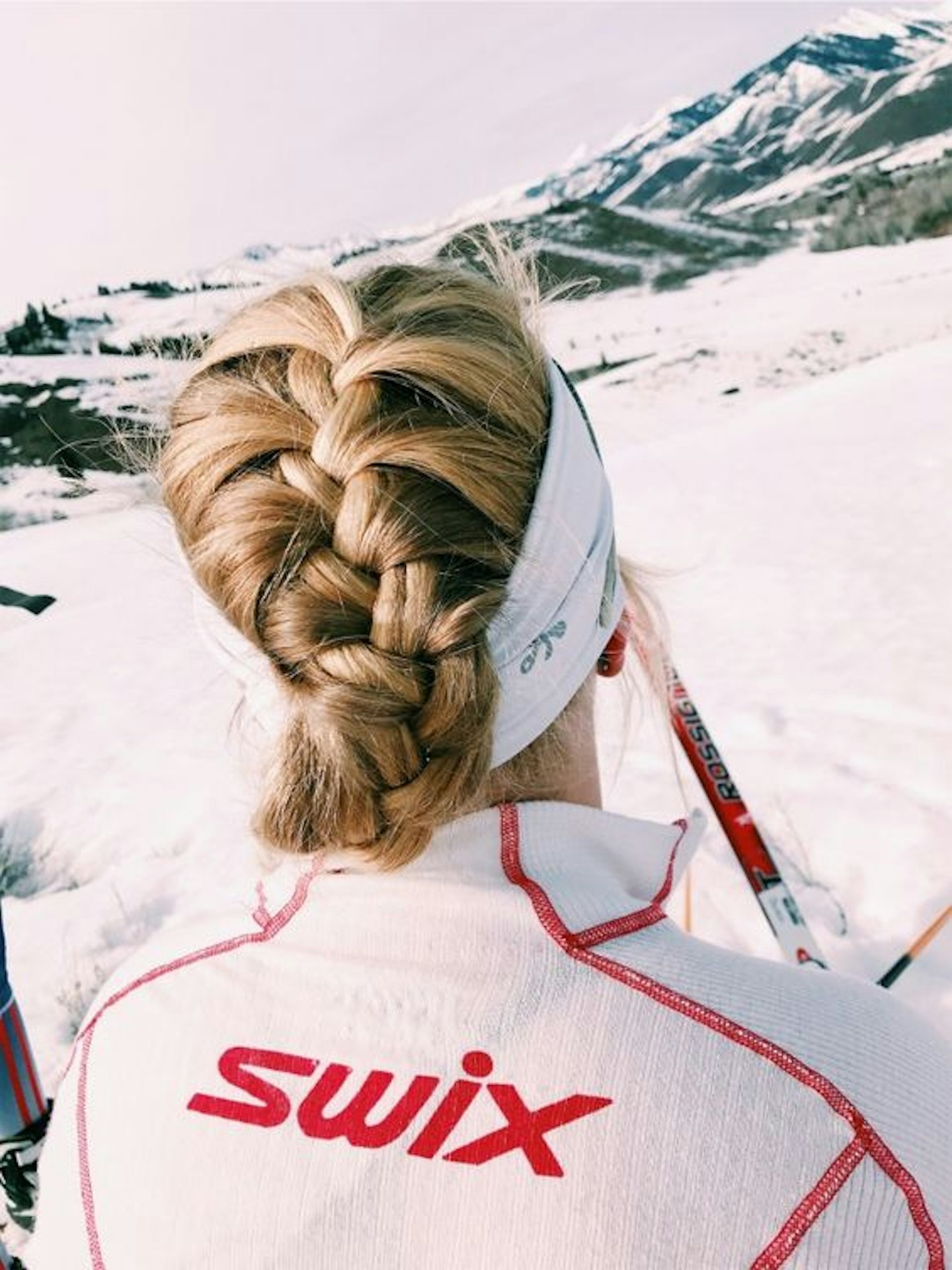 4 of 8
Single Braid With Band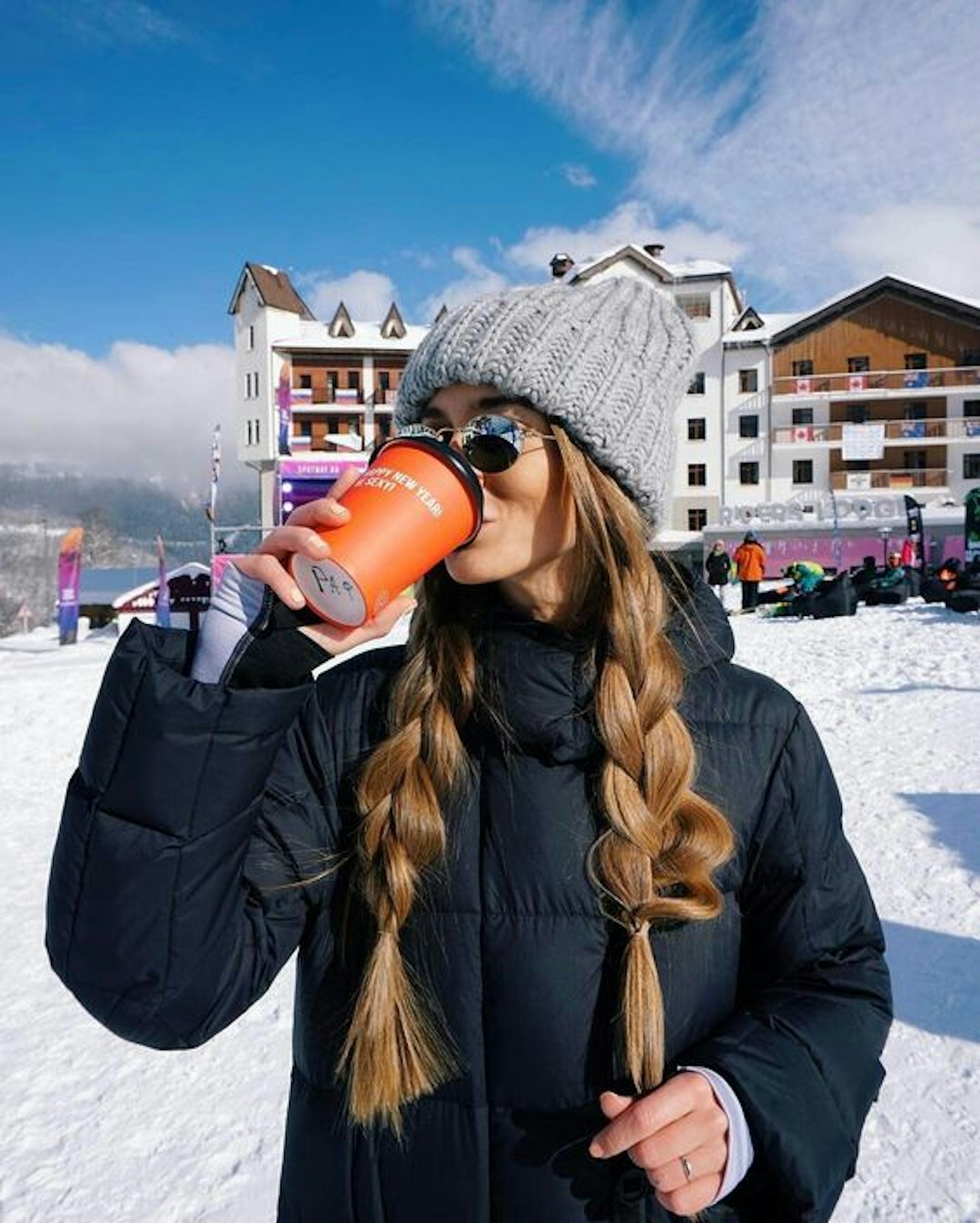 5 of 8
Teased Out Braids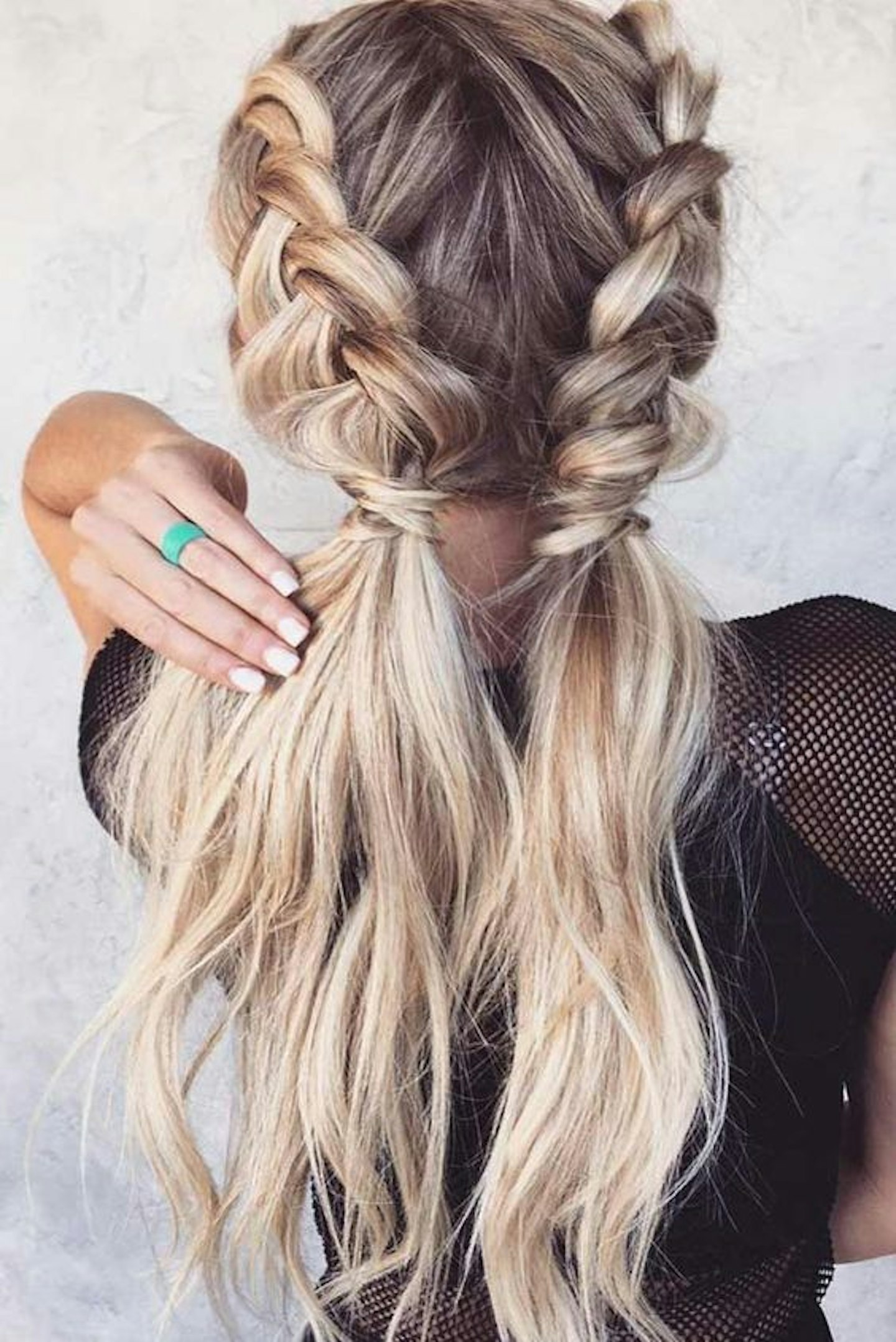 6 of 8
Undone Double Braid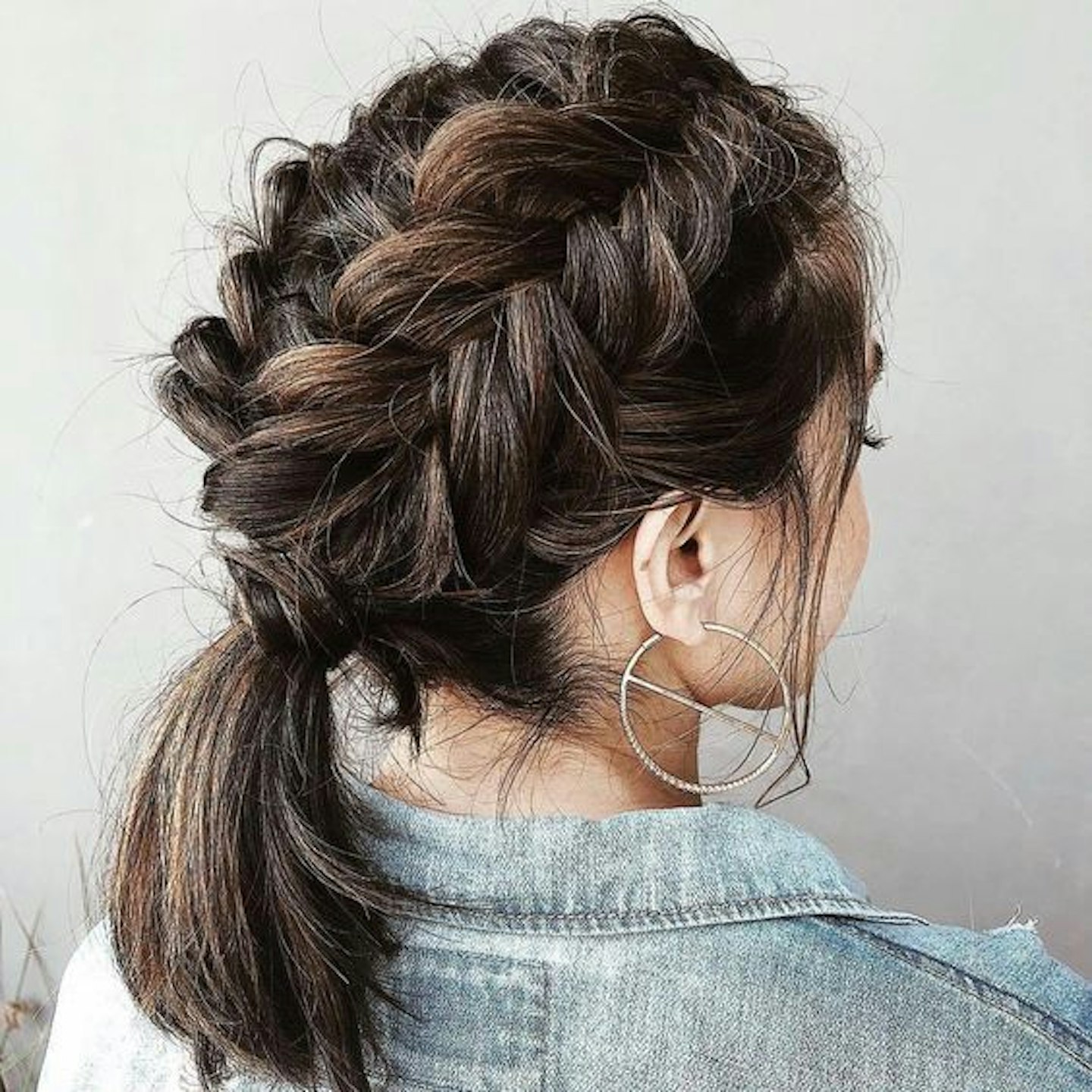 7 of 8
Pony Tail Braid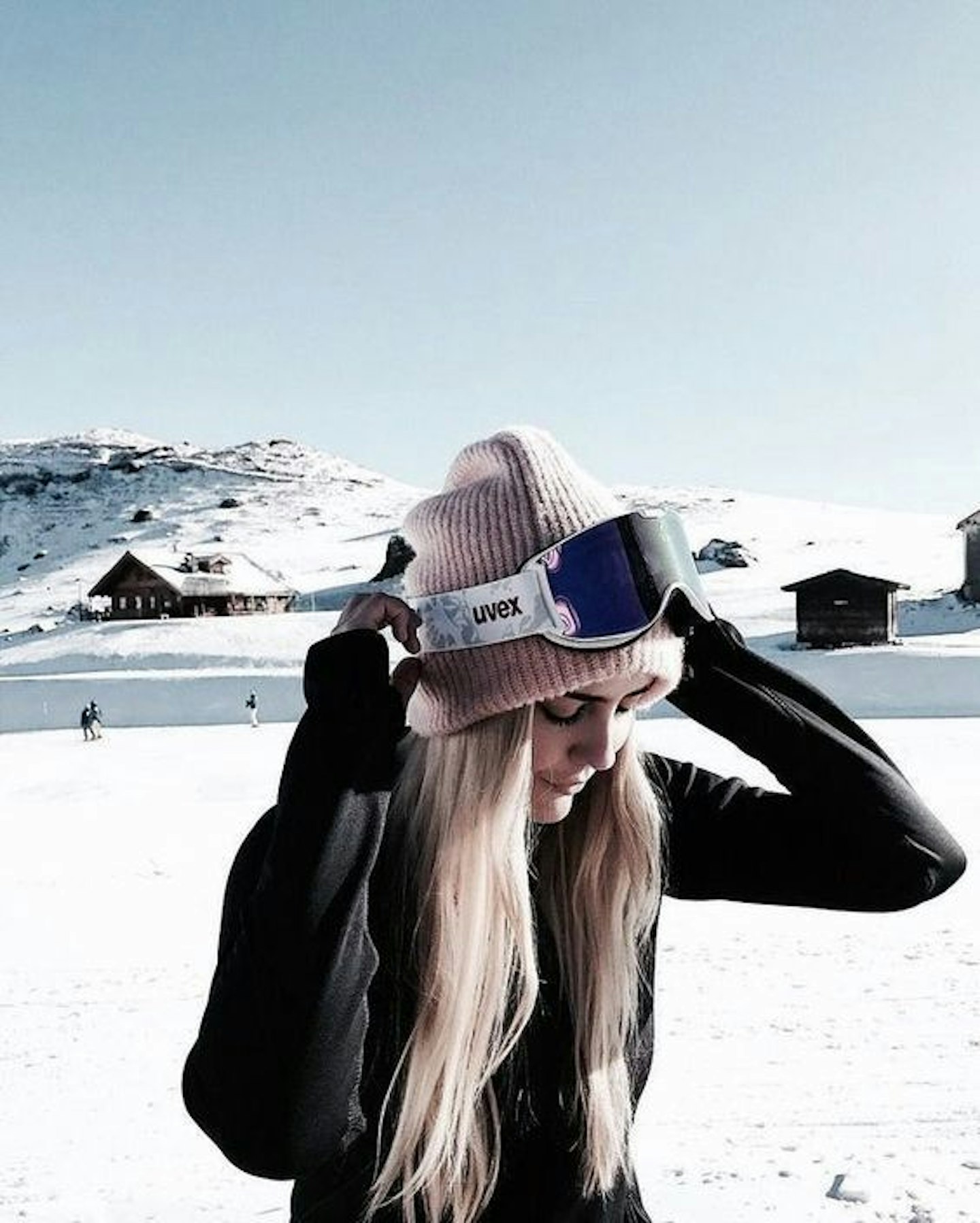 8 of 8
All Down
READ MORE: The Top 10 Beauty Solutions For Skiing and Other Snowy Situations
READ MORE: Spinning Out: Why Ice Skating Is Set To Be Your Next Fitness Obsession