The rainbow hair trend is going nowhere - in fact the horizons of colourful hair are expanding with a new technique: 'opal' hair, gaining pace.
Aura Friedman of Sally Hershberger Downtown New York salon has coined the term for the technique which is sparking serious hair envy on Instagram, which she told Refinery29 was inspired by her birthstone.
A more muted alternative to My Little Pony brights or the granny hair trend, it blends shades of pearl and pink with green and blue. The overall look is a lot like mother of pearl - very mermaid.
The beauty is that no two looks are the same. "I love iridescent colors, so I just like to do them over and over again, expressing them in different ways," Aura says of the different variations she creates on the technique.
Pearl hair looks are also big news on British shores, as Grace Keates, manager of BLEACH's new Soho salon, notes: "A lot of customers are now requesting pearly colours as well as soft greys."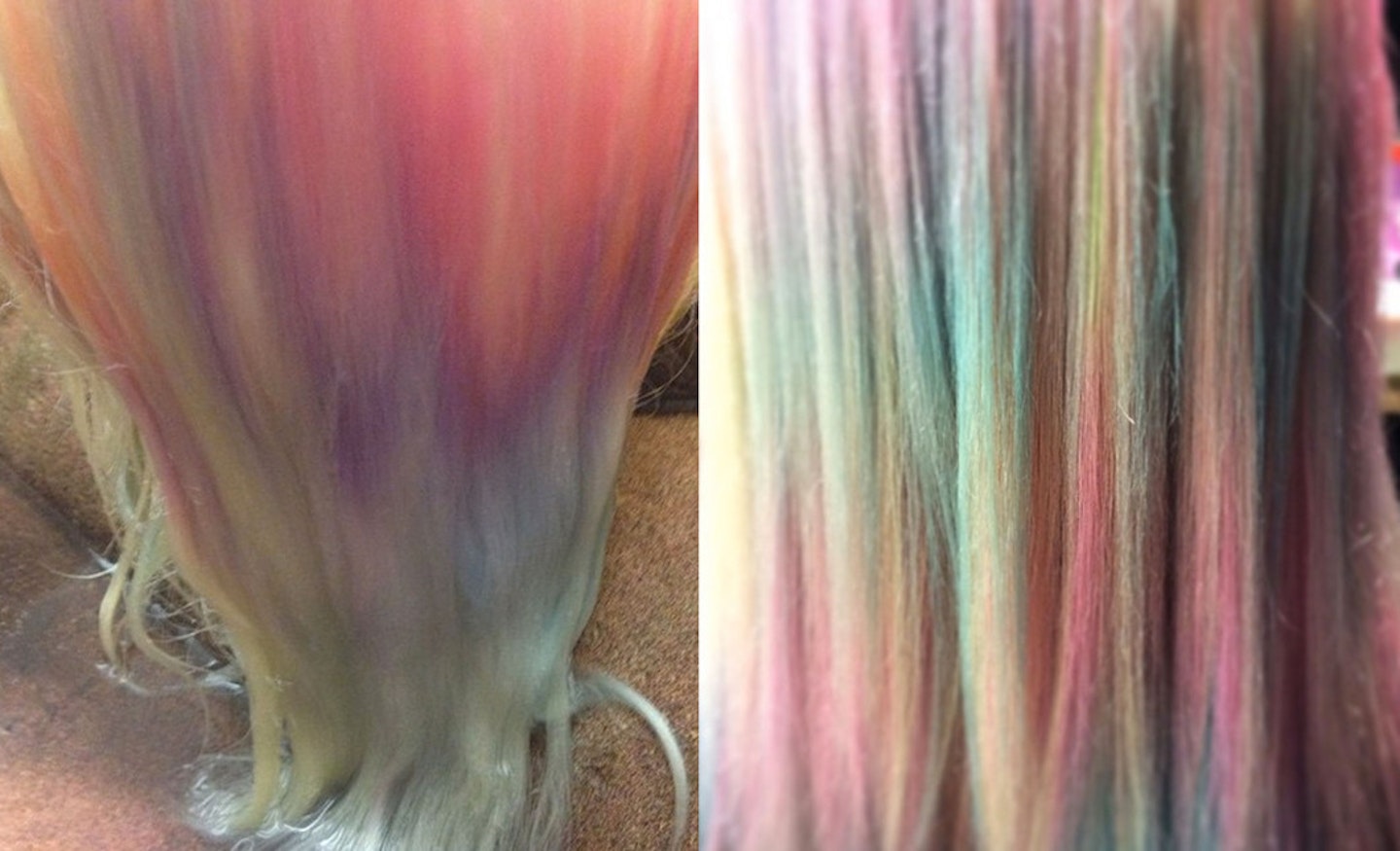 So, what does the opal hair treatment involve?
Grace says: "To get a nice pearl effect we would lather Bleach Silver Shampoo in the hair and leave for 5-10 minutes, and then we add a pea size amount of a blue/green based Super Cool Colour which we mix up in the salon to create an opal tone."
And who can get the opal colour look?
"This tone can only be achieved on very light blonde hair," Grace explains. It's not a look for the low-maintenance kind of girl as it requires pretty regular maintenance. Grace says it's "best to come in for top up toners every three to four weeks to maintain the look."
Regular colourist appointments aside, we think this hair trend is going to be big.
Tempted to put the opal look on trail? Here's some more rainbow hair inspo which might tempt you.
Rainbow Hair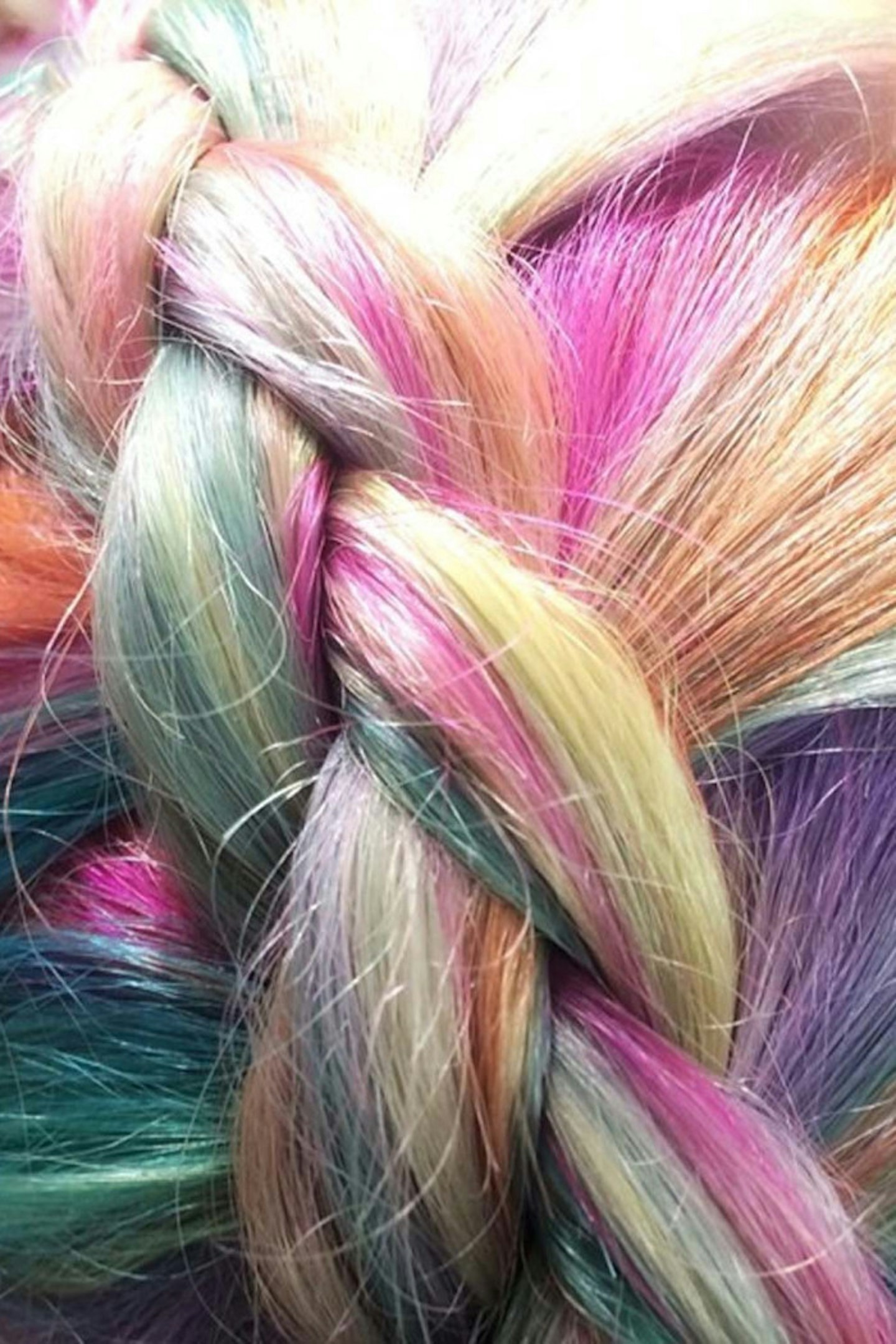 1 of 9
Screen Shot 2015-08-03 at 16.26.55
Rainbow hair [Instagram: Bleach London]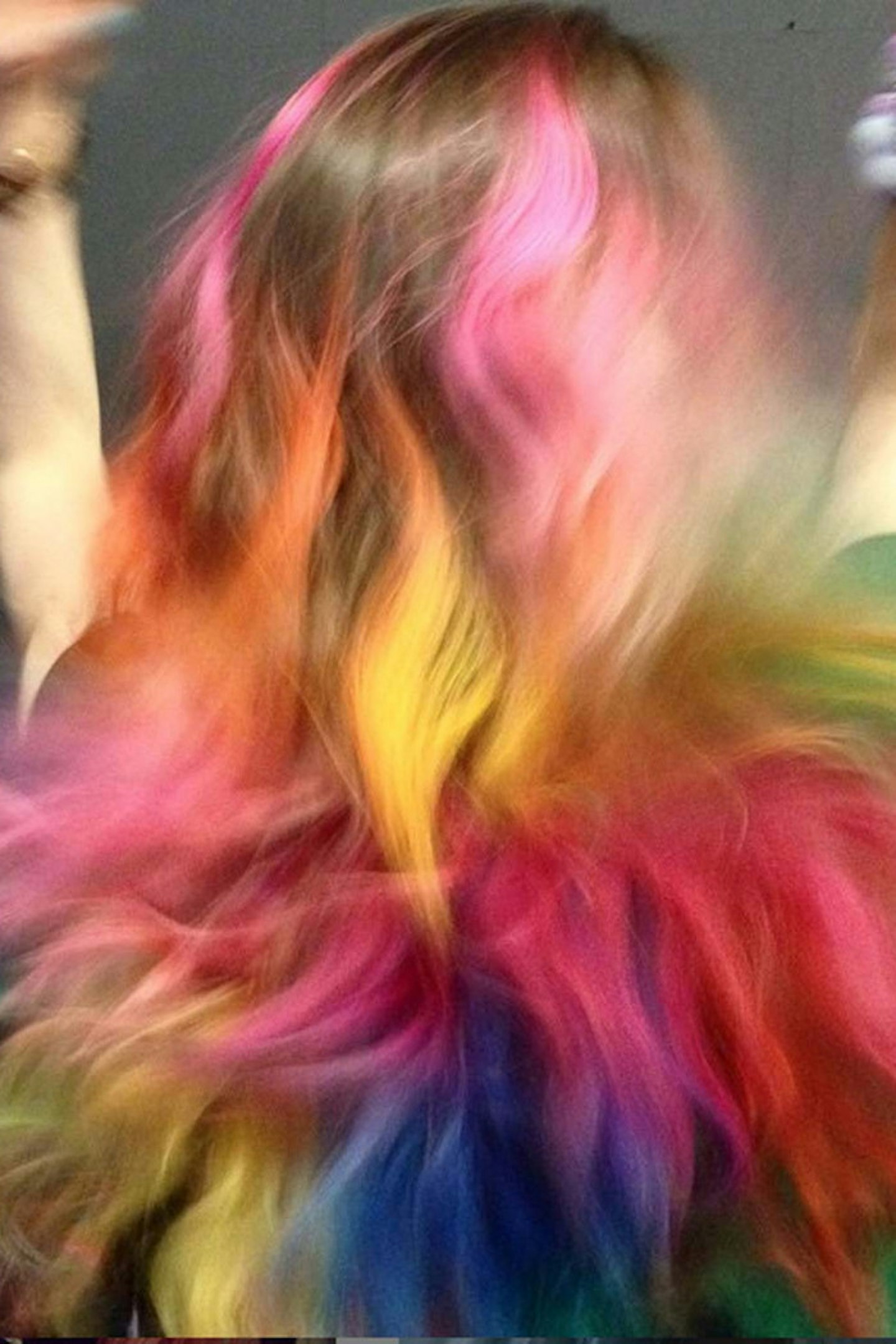 2 of 9
Screen Shot 2015-08-03 at 16.25.23
Rainbow hair [Instagram: Bleach London]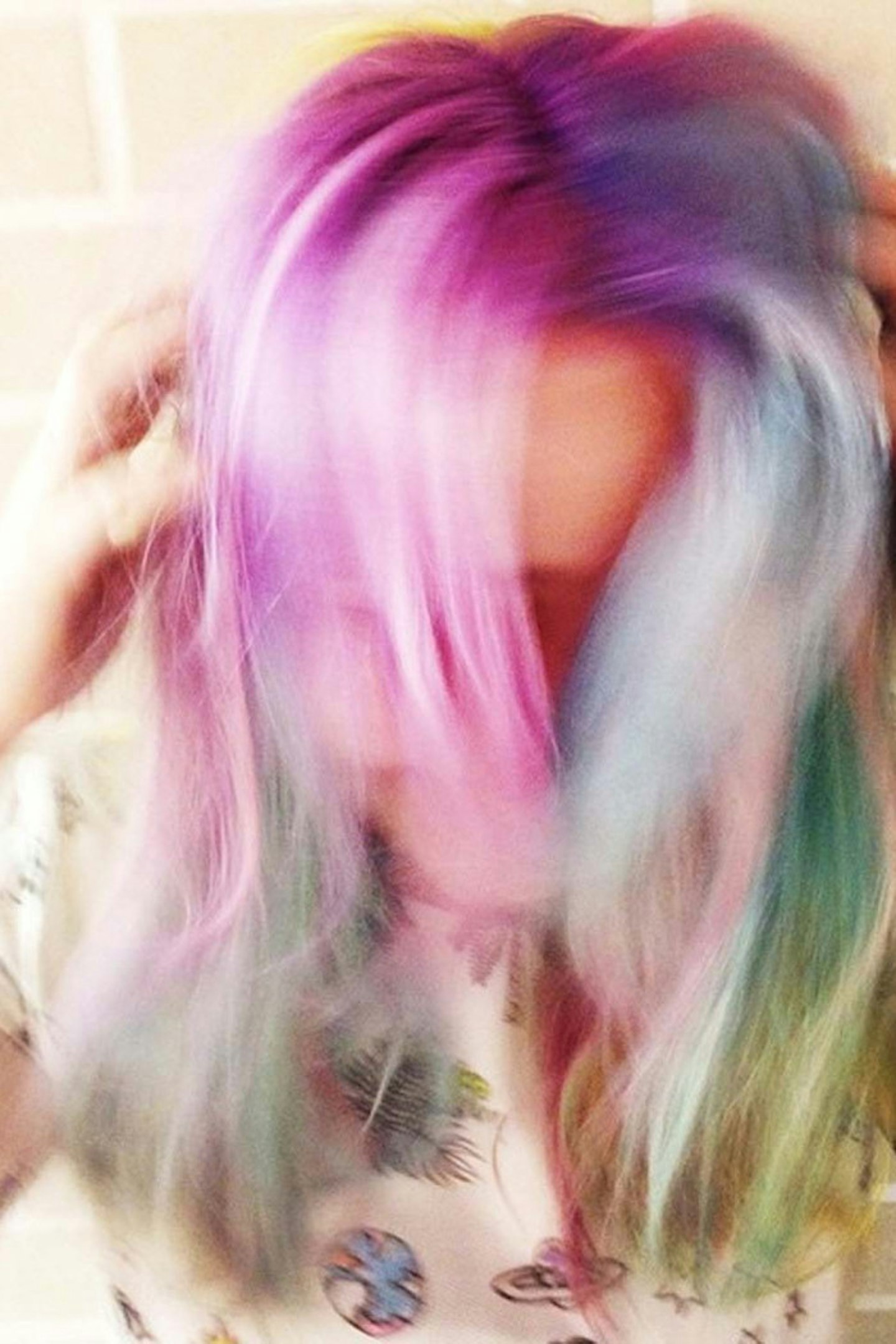 3 of 9
Screen Shot 2015-08-03 at 16.24.51
Rainbow hair [Instagram: Bleach London]
4 of 9
Screen Shot 2015-08-03 at 16.27.17
Rainbow hair [Instagram: Bleach London]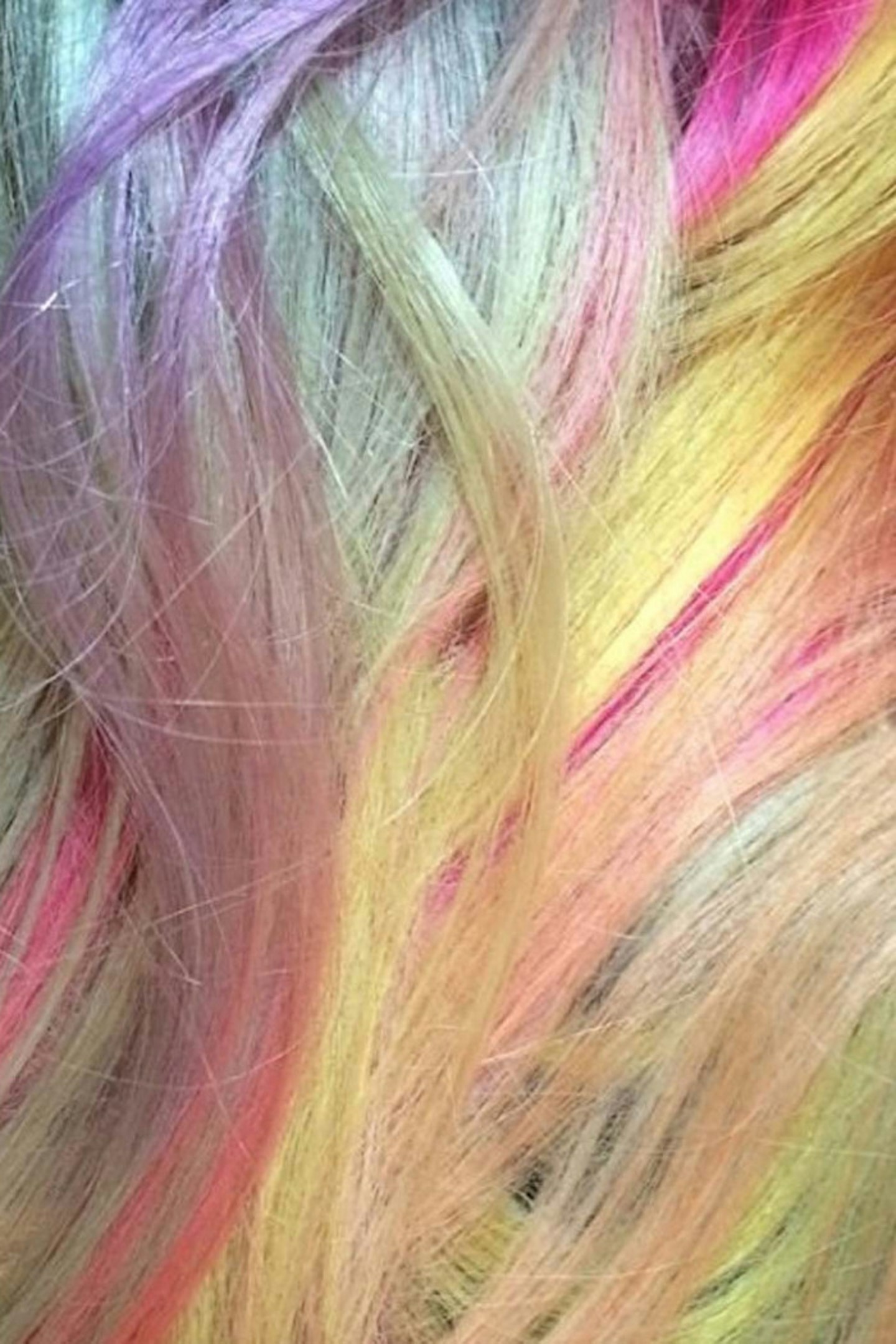 5 of 9
Screen Shot 2015-08-03 at 16.27.03
Rainbow hair [Instagram: Bleach London]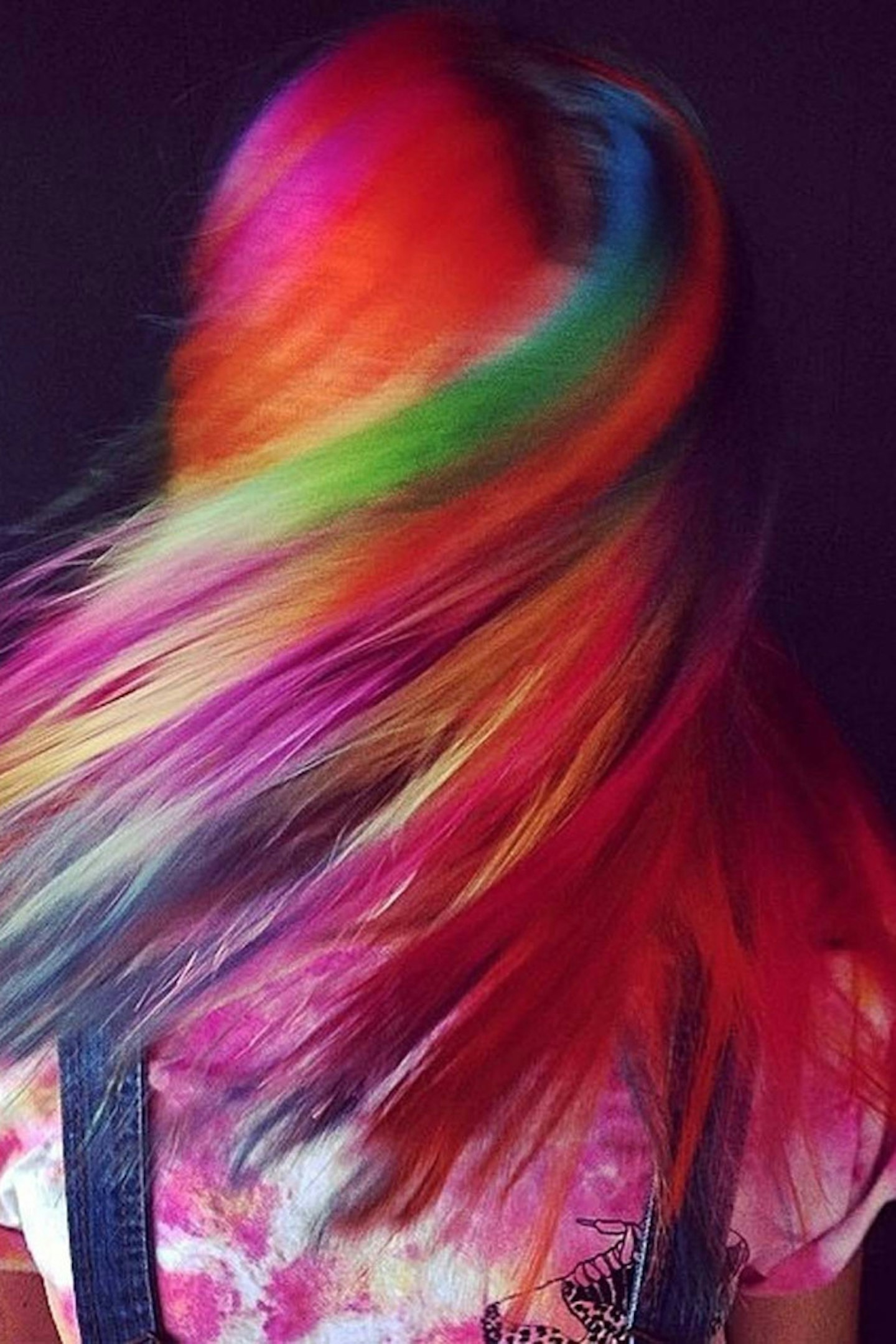 6 of 9
Screen Shot 2015-08-03 at 16.27.40
Rainbow hair [Instagram: Bleach London]
7 of 9
Screen Shot 2015-08-03 at 16.27.48
Rainbow hair [Instagram: Bleach London]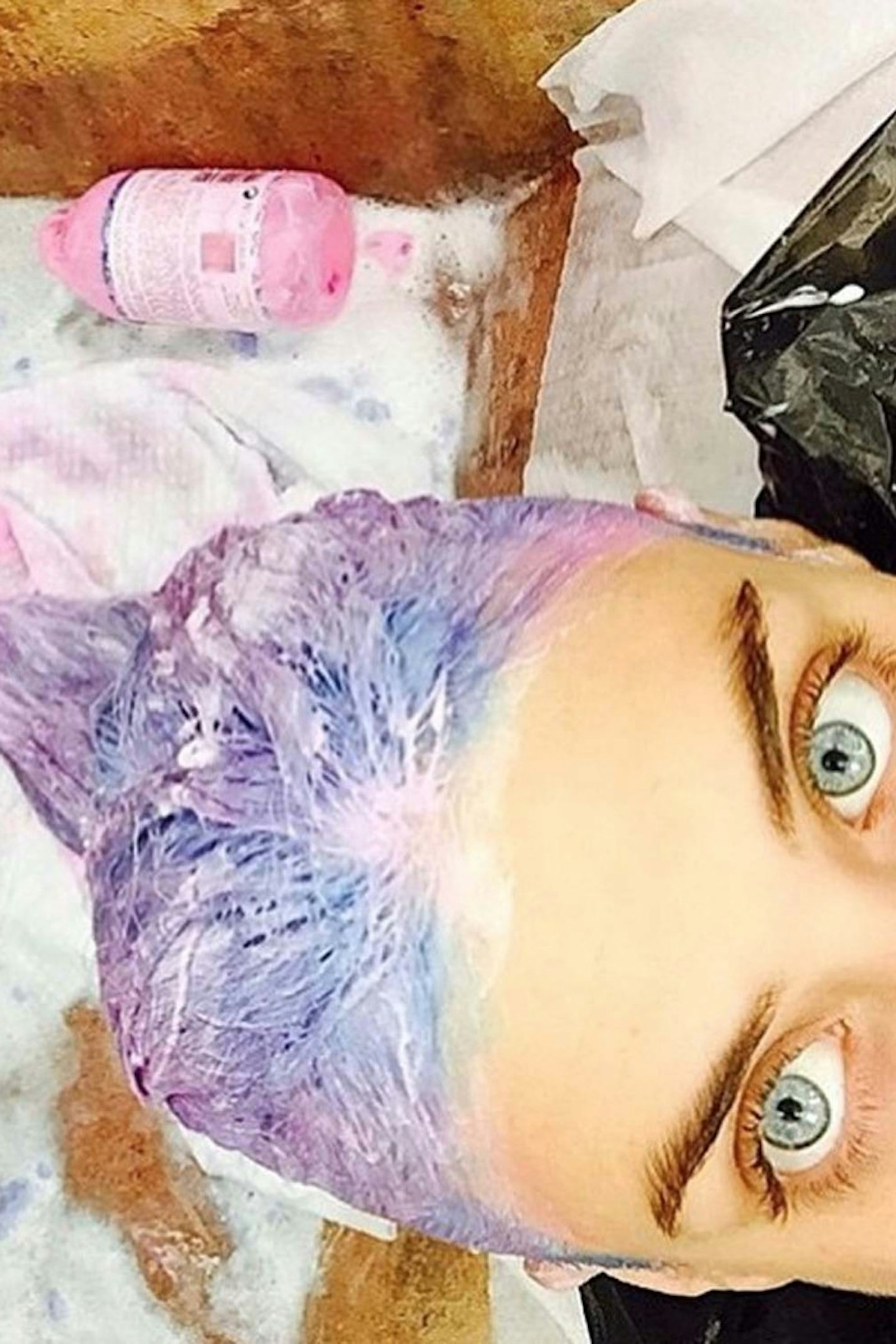 8 of 9
Screen Shot 2015-08-03 at 16.24.35
Rainbow hair [Instagram: Bleach London]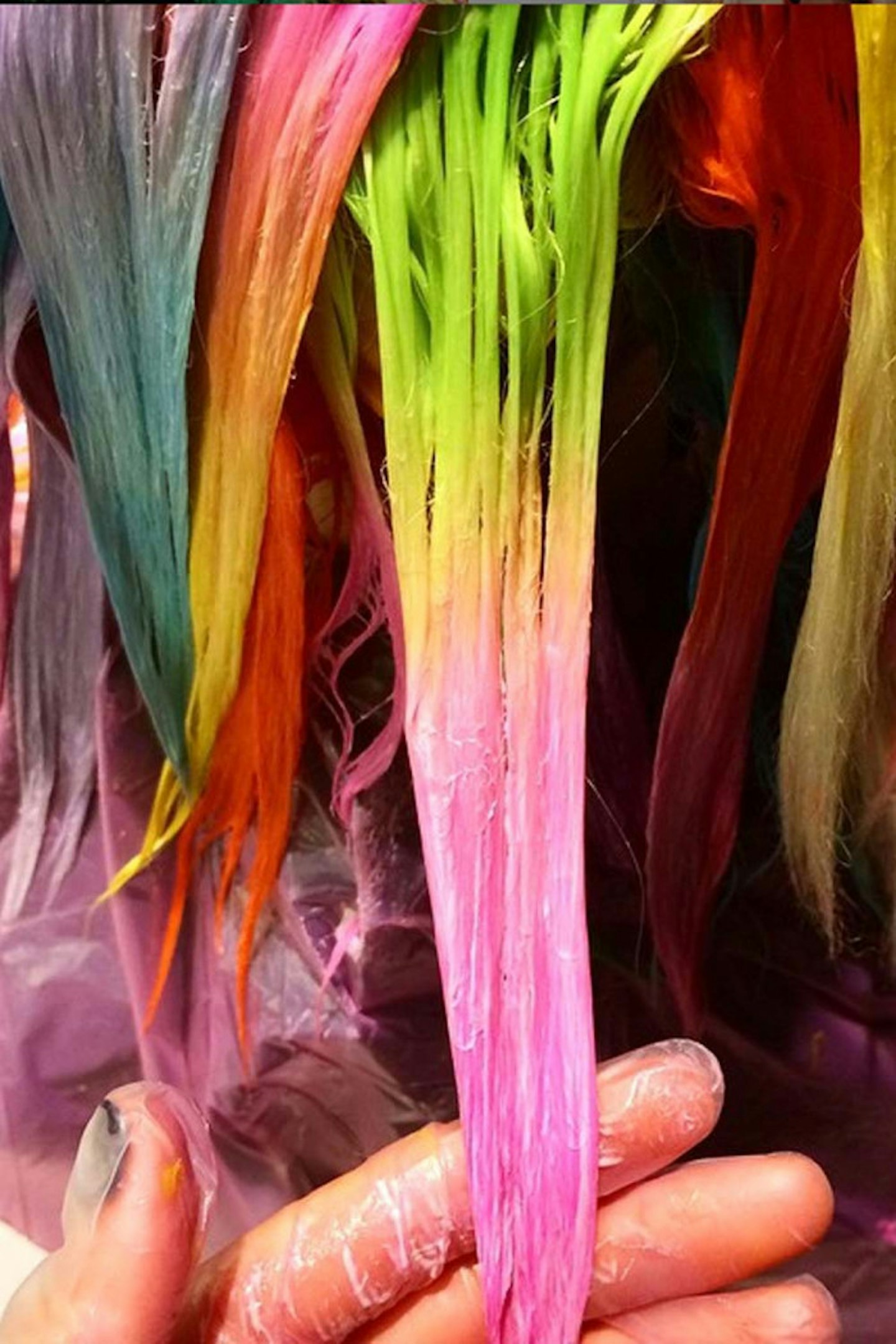 9 of 9
Screen Shot 2015-08-03 at 16.24.21
Rainbow hair [Instagram: Bleach London]