Coming from Neopolitan stock, I was never going to have the kind of beachy blonde tresses I wanted. Fast-forward through years of straightening, tousling and highlighting, my hair is not really in the best nick it could be. It's not exactly fried, but it's also not swishing about like I want it to.
I can spend an entire day idly picking at my split ends. It can frizz up at the mention of rain. It's sautéed, basically. When I heard about Olaplex for the first time a few years ago, a magical new treatment that was hitting the UK from the States that could give me the silky, strong hair of my dreams, I knew I had to try it.
What is Olaplex?
If you've had plenty of deep-conditioning, hydrating, glossing treatments over the years but found them to be ultimately disappointing, don't worry - Olaplex is different. Unlike traditional salon treatments, it works to mend the structure of the hair, rather than smothering it in moisture to mask the damage. Olaplex works to repair broken bonds with their ingredients.
Who uses Olaplex?
Fans include superstar colourist Tracey Cunningham (who works on the manes of Gwyneth Paltrow and Jennifer Lopez, to name a few) who's so evangelical about the treatment, she went door-to-door flogging it to salons. Plus, the queen of glam Kim Kardashian said it 'really worked' for her hair.
How does Olaplex work?
If you want to get technical about it, colouring splits the sulphur bonds in your hair and eats away at your hair's protein reserves. Olaplex links these sulphur bonds back together, stopping further damage, helping your hair to retain its own proteins and making hair smoother, shinier and stronger.
Your hairdresser will mix Olaplex in with your usual colour dye, which is then applied as normal, before following up with a deep conditioning treatment. Can it fix your heat fried hair? The evidence would suggest so – the before and after pictures speak for themselves...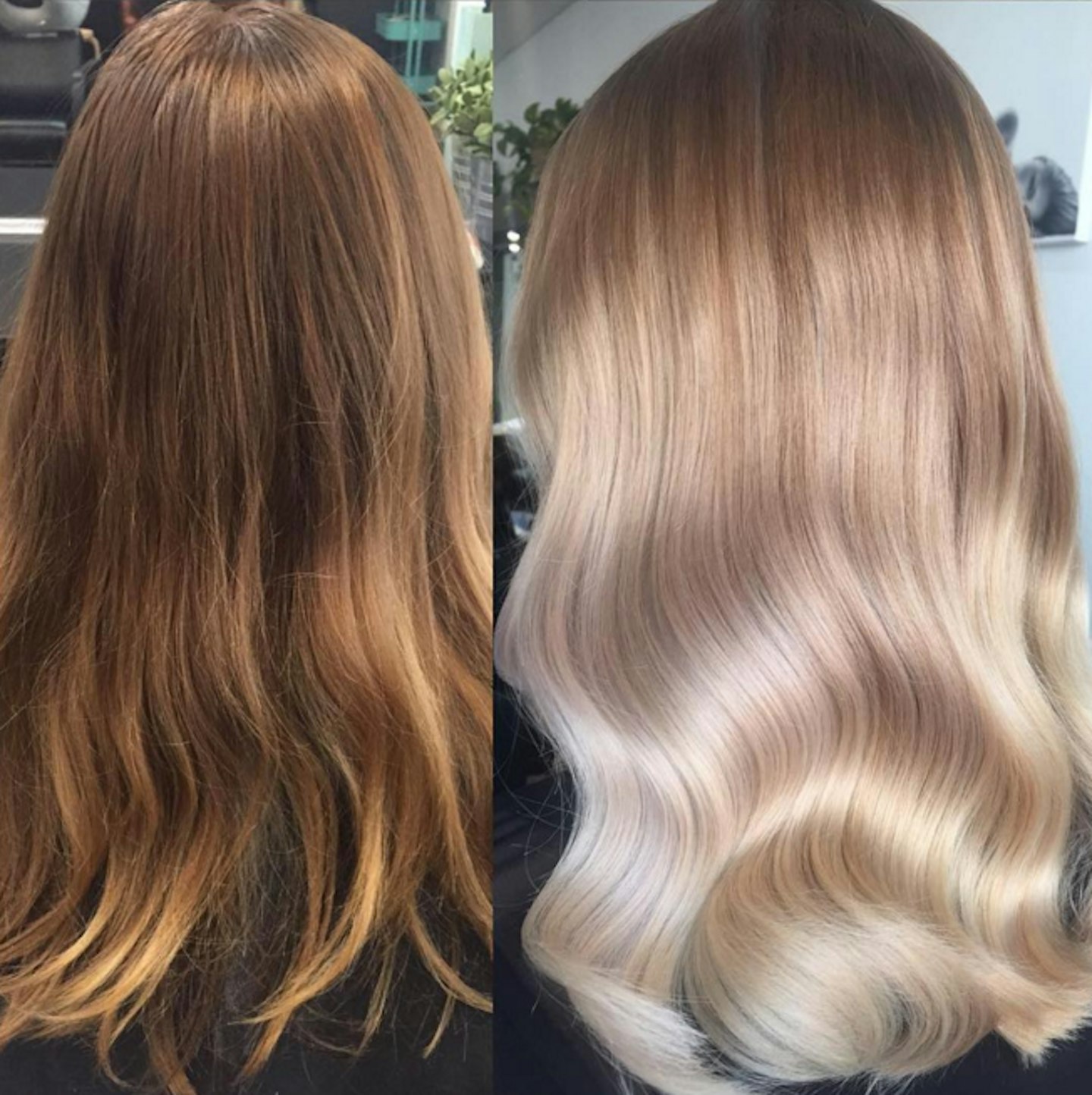 Impressive, right? In fact, we've only ever heard positive reviews of Olaplex treatments.
What are the benefits of Olaplex?
First things first, if your long hair suffers from splits and breakage, Olaplex is your new hero treatment. As we've mentioned, it works by knitting the bonds in your hair back together, meaning that after one treatment, your frazzled ends will be looking a lot healthier (team this with a quick trim for maximum effect). Your hair will also feel softer, shinier and easier to manage (which can only be a good thing, no?)
Can Olaplex be used on dark hair?
It's certainly not exclusively reserved for bottle blondes. In fact, Olaplex is ideal as an add-on if you're a brunette who lifts her colour chemically, as it allows dark hair to be lightened quicker and less aggressively.
Can Olaplex be used alone without colour treatments?
It's also available as a stand alone treatment, for when your damaged hair is in need of some serious deep conditioning. That's what I did.
What does Olaplex look like before and after?
Nadia at John Frieda doused my hair in the Bond Multiplier, and left it five minutes. She then sprayed in the Bond Perfector for ten minutes, before washing it out. That's it. That's all it takes.
Nadia blow dried my hair as normal, and I was dumbfounded. Never has my bottle-blonde hair looked so shiny or felt so soft - without feeling greasy. It swooshed. It bounced. You can see some Olaplex before and after photos here: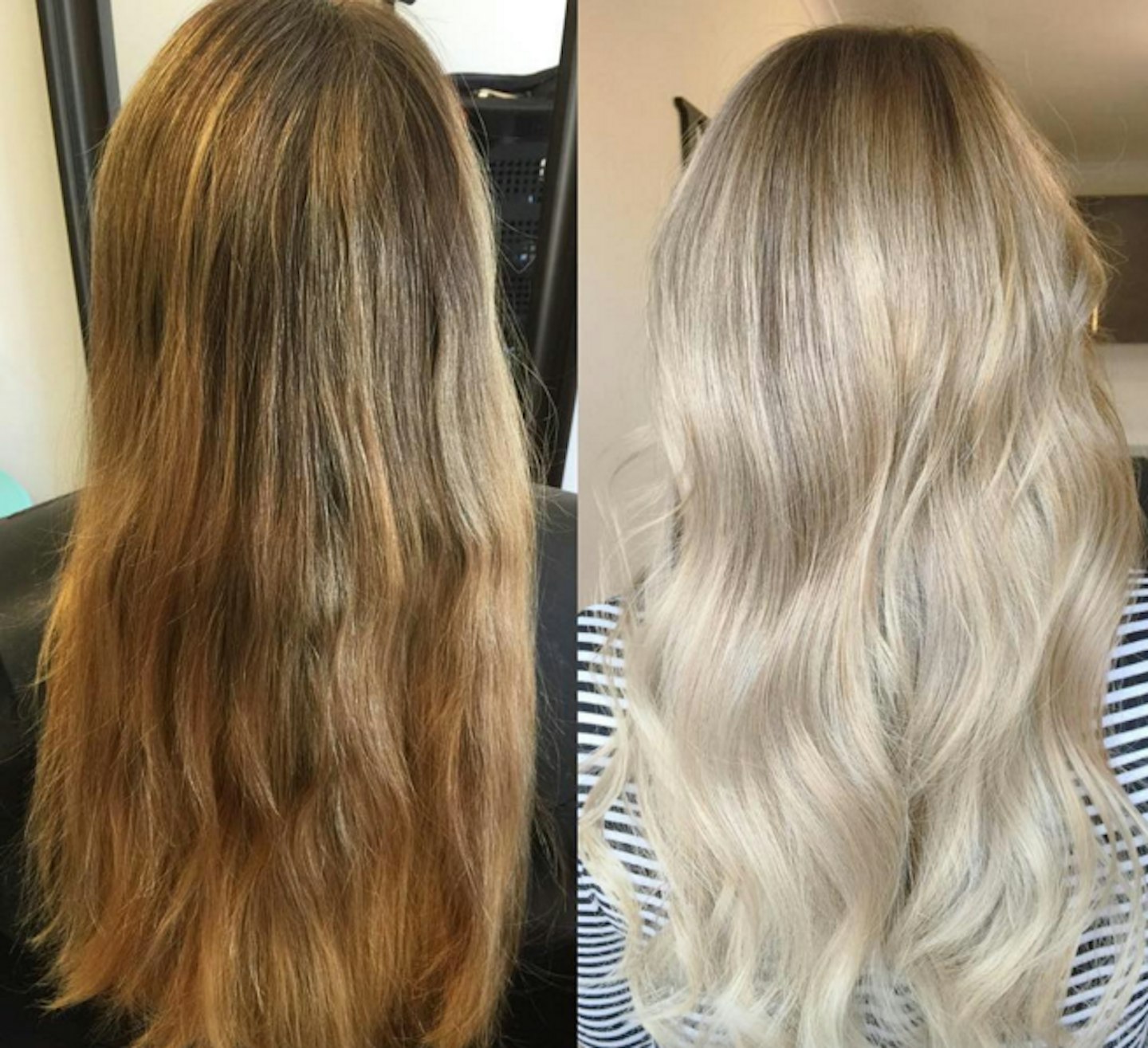 How long does Olaplex last?
As Nadia reminded me, Olaplex doesn't wash out. It'll keep being this great until I get my hair coloured again, and the results so far are showing the hair improves with every treatment. I'm sold. Don't go blonde without it.
Can you use Olaplex at home?
After a salon treatment, your hairdresser might offer you the take-home conditioning treatment, which is recommended for weekly use to keep your hair looking and feeling healthy and full of life.
SHOP: Olaplex at-home treatments to try
Olaplex at home treatment reviews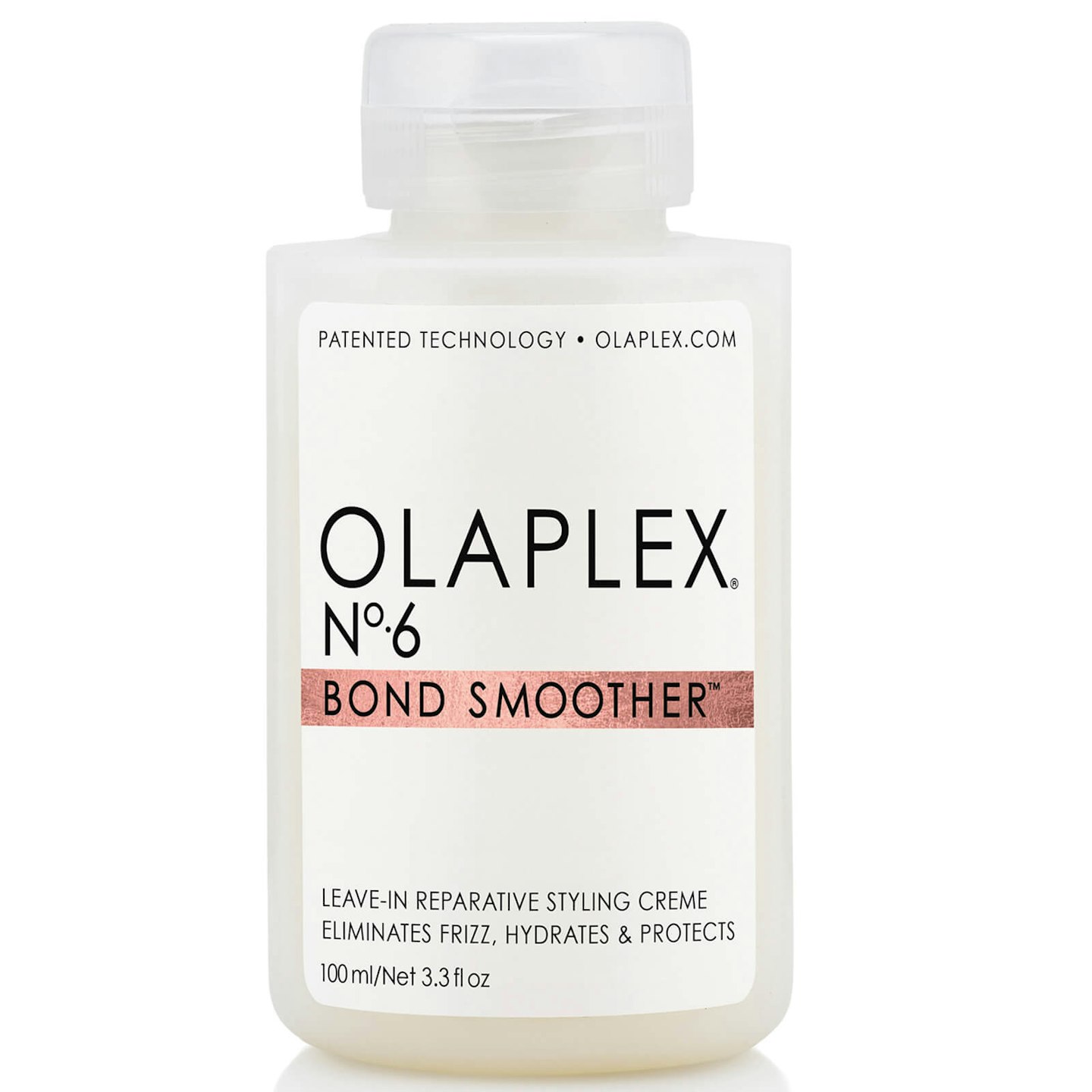 1 of 5
Olaplex No.6 Bond Smoother 100ml, £26
Summary: Repair and protect coloured and damaged hair with the Olaplex No.6 Bond Smoother. This innovative leave-in treatment features a patented active ingredient that works to find and re-link broken disulphide bonds in the hair, repairing damage while strengthening the hair structure.Product details: Apply a small amount of product to damp or dry hair, concentrating on the mid-length to ends. Comb through and style as desired. This product protects your hair from any further styling damage.Pros/Cons: It is a good product for all hair types, but more specifically damaged hair from colouring and styling - it hydrates, protects, and heals hair.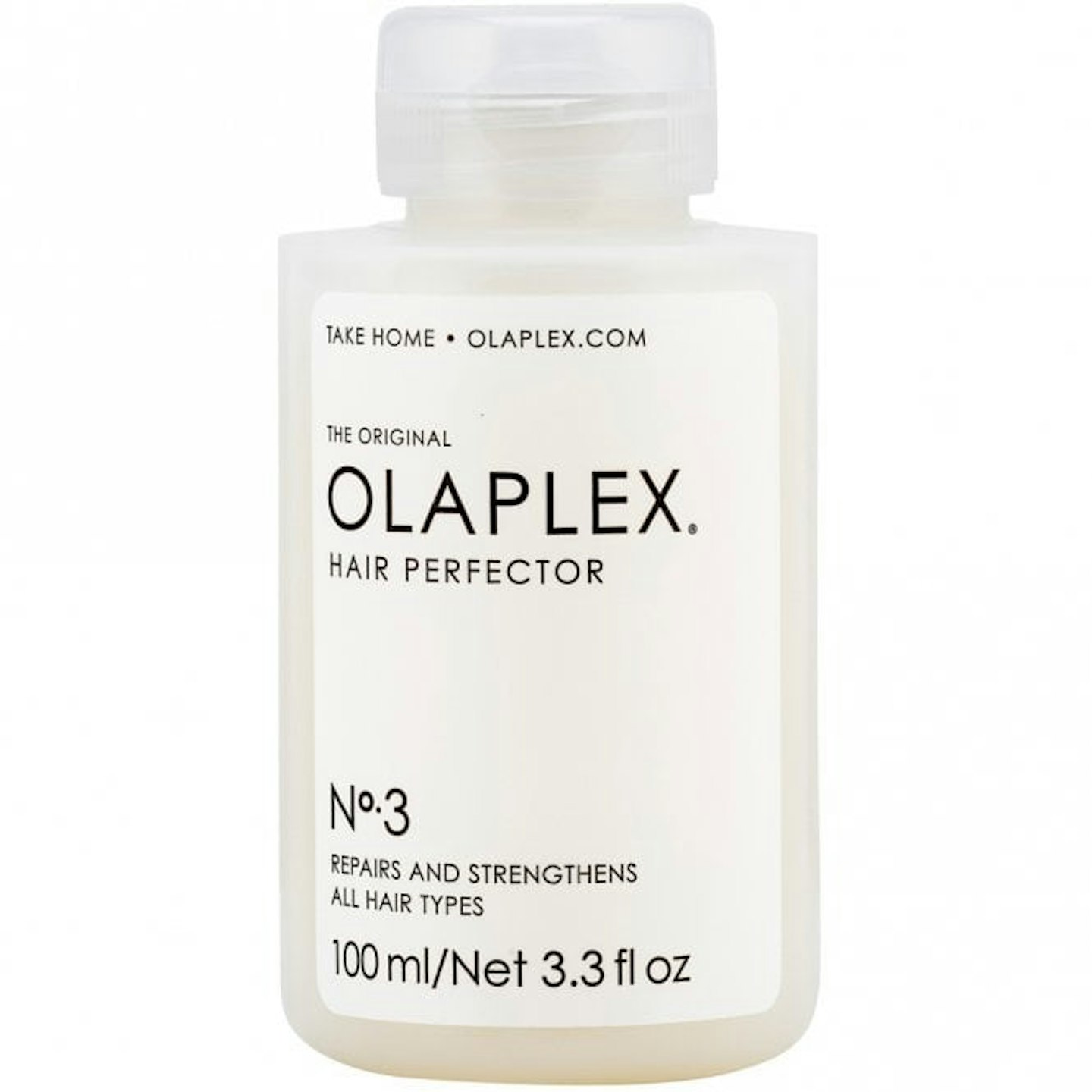 2 of 5
Olaplex No.3 Hair Perfector 3.3oz/100ml, £26
Summary: OLAPLEX No 3 Hair Perfector is your first step towards stronger, softer, healthier hair – and hair colour chameleon Kim Kardashian swears by it.Product details: Use once a week by applying to damp hair, combing through, and leave on for a minimum of 10 minutes before washing as normal, or leave on overnight. The product can be used alongside the shampoo and conditioner.Pros/Cons: Contains bis-aminopropyl diglycol dimaleate which will strengthen and repair damage post-colouring, bleaching or heat styling.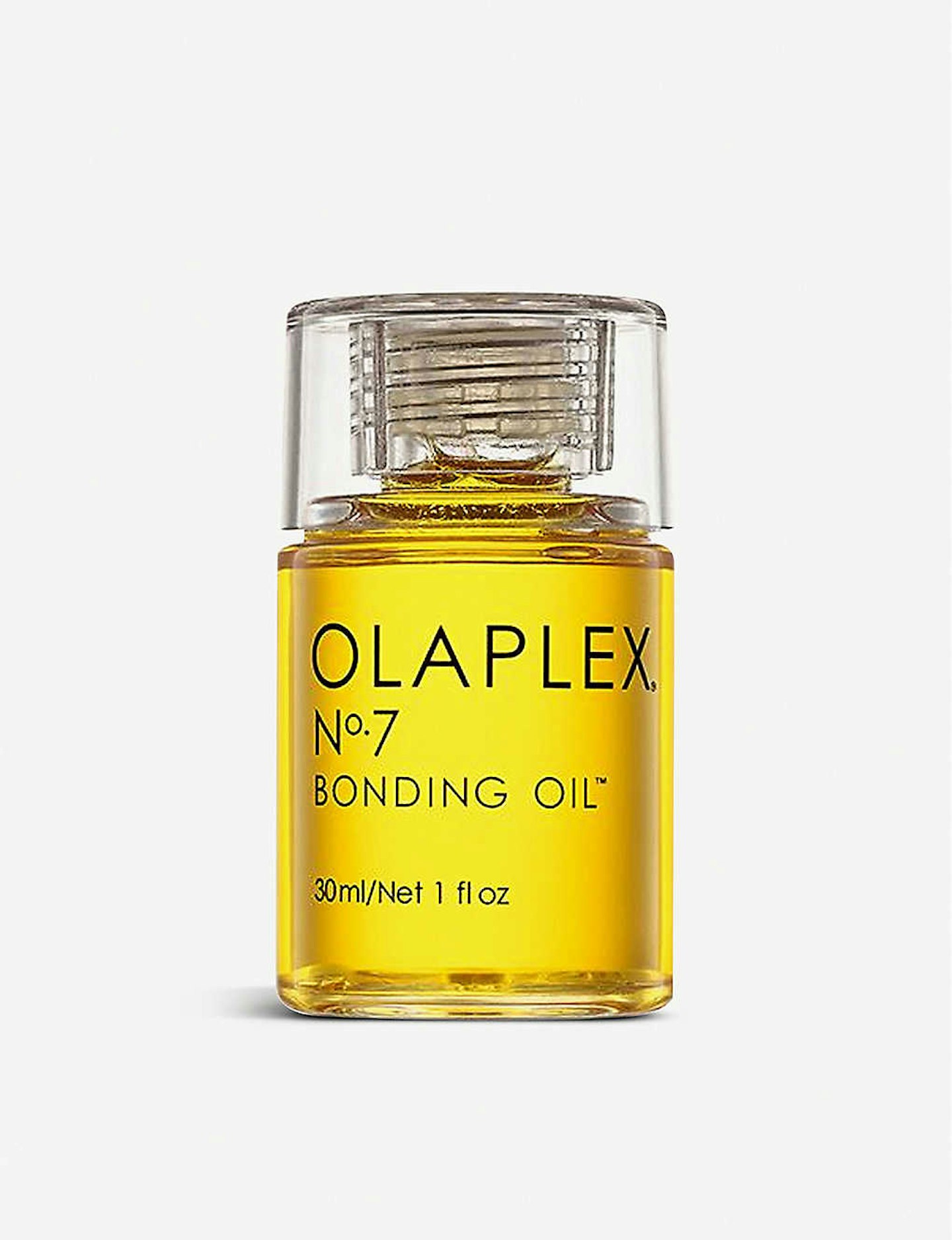 3 of 5
OLAPLEX N°7 Bonding Oil hair oil 30ml, £26
Summary: Designed to increase shine, softness, colour vibrancy and manageability, the vegan highly concentrated oil minimises flyaways and frizz while protecting locks from heat reaching up to 450°.Product details: Gently tap the index finger on the bottom of the bottle to dispense a metered drop. Apply a small amount to damp or dry hair, style as desired. Can be mixed with N°6 for added benefits.Pros/Cons: It can be used on all hair type, giving everyone a product to use to boost their shine.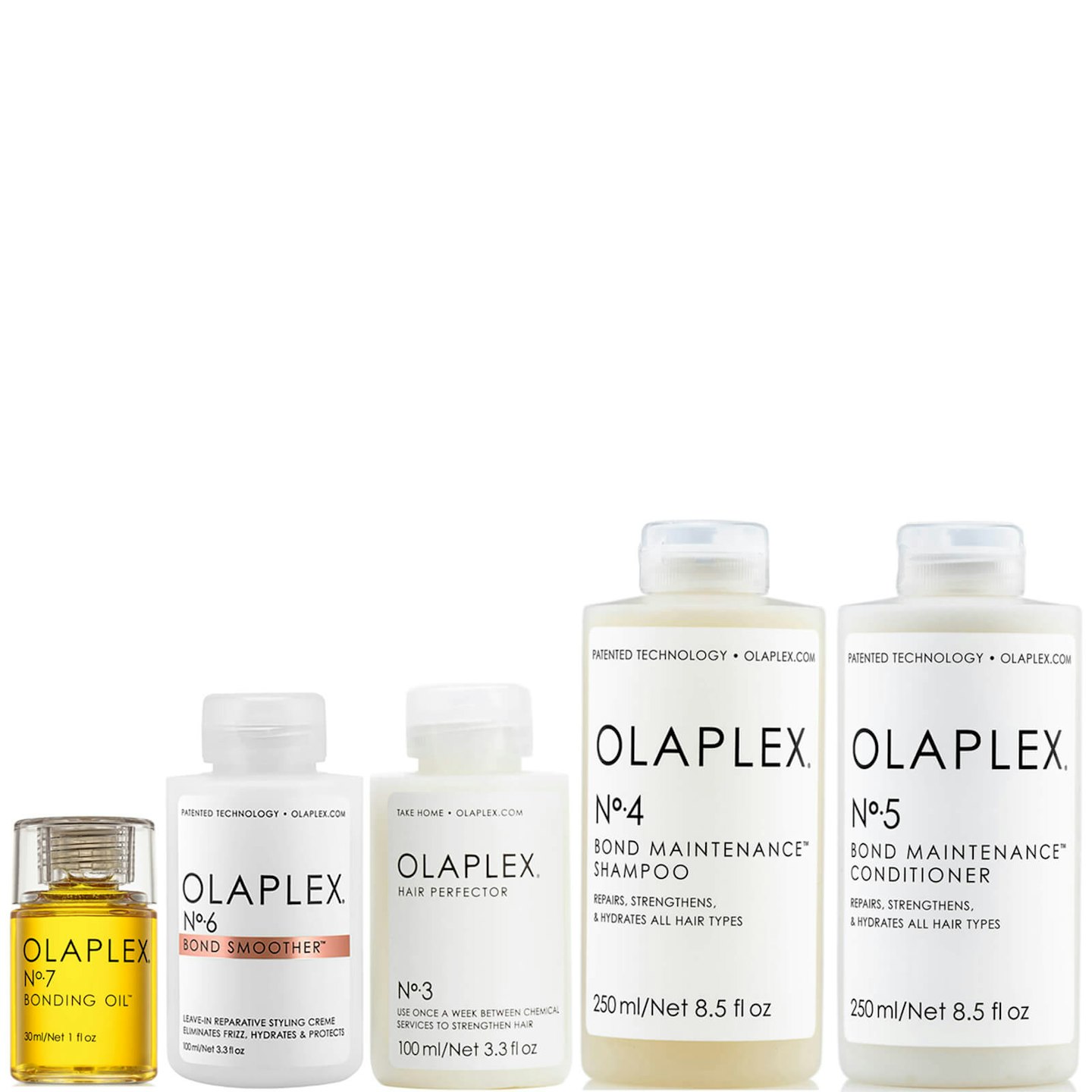 4 of 5
Olaplex Complete Collection Bundle, £130
Summary: Give your hair the salon treatment from the comfort of your own home with the Olaplex Complete Collection Bundle. A luxurious collection of five incredible treatments, working together in perfect harmony to clean, repair and nourish lacklustre locks.Product details: Bundle contains N°3 Hair Perfector, N°4 Bond Maintenance Shampoo, N°5 Bond Maintenance Conditioner, N°6 Bond Smoother, and N°7 Bonding Oil. Pros/Cons: It has everything you need in one package for the ultimate hair care treatment, the ideal way to get your hair back on track.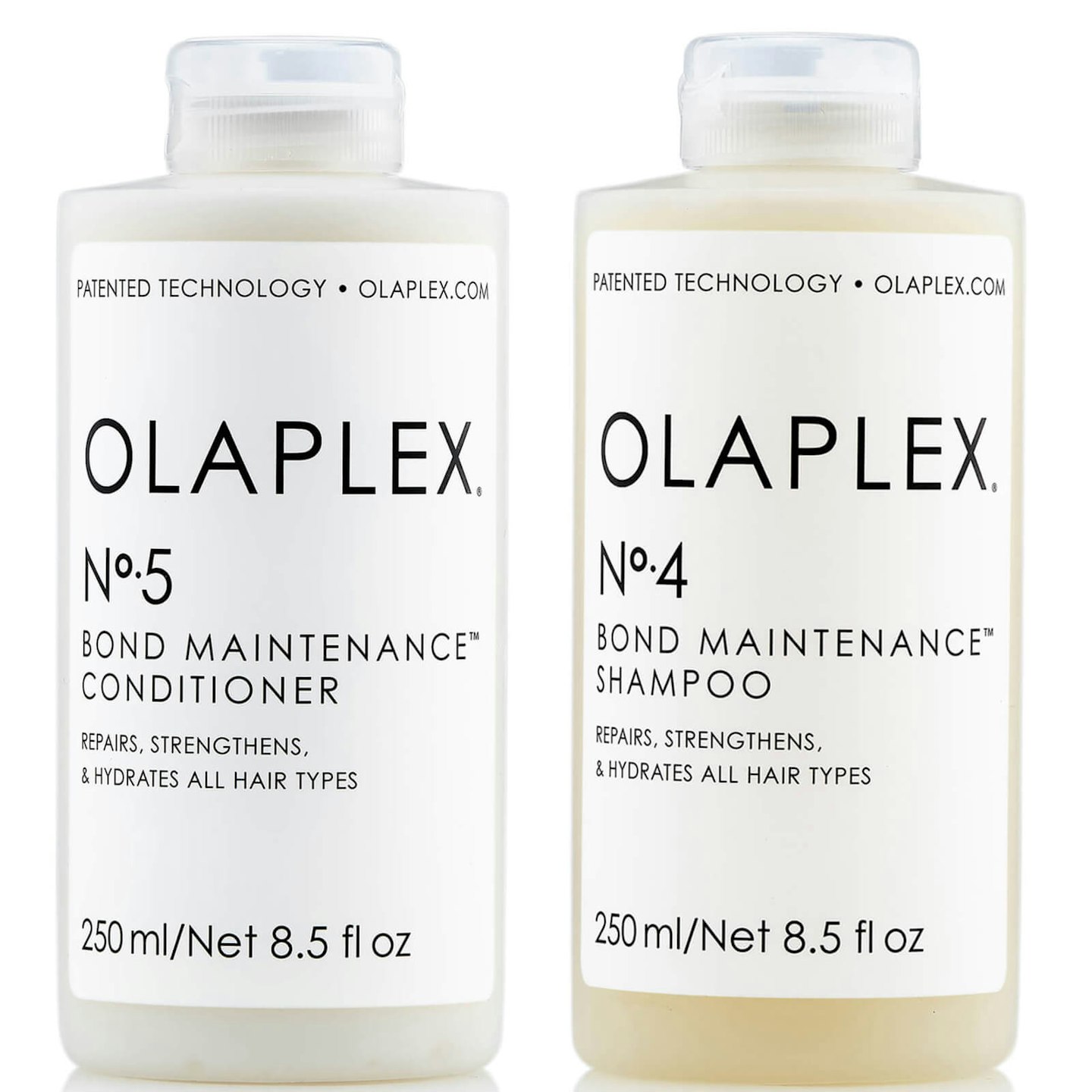 5 of 5
Olaplex Shampoo and Conditioner Bundle, £52
Summary: Keep your hair feeling healthy and soft with the Olaplex Shampoo and Conditioner Bundle. Featuring innovative bond maintenance technology, the professional-quality formulas work to repair and protect colour-treated, damaged or fragile hair.Product details: SHAMPOO - Massage into damp hair, work through hair from root to tip creating a lather. Wash off then follow with the Conditioner. CONDITIONER - Smooth through damp hair, after using the Shampoo and work through from root to tip before rinsing. Both products can be used alongside the weekly No 3 Hair Perfector treatment.Pros/Cons: The products work together to give your hair exactly what it needs. Between them they rehydrate, repair, restore, nourish, detangle, and make your hair more manageable. What more could you want from your hair routine.
How much does Olaplex cost in a salon?
Prices will vary from salon to salon. Treatments start from £50.00 at John Frieda.
READ MORE: The Best Salons To Go For Balayage Colour In London