The word bonnet may conjure images of Jane Austen or, in a slightly more sinister context, The Handmaid's Tale, but banish those thoughts, pronto. For I am actually referring to a 'bonnet cap', the healthy-hair kind that many girls with curls wear to sleep in. If you have straight hair, you may have never heard of this at all, but trust me when I say that a bonnet really can help maintain healthier, more luscious hair – regardless of what hair type you have.
A bonnet has been a necessity for Black women for decades, but now the beauty world has started to understand that we're onto something.
Recently, there was controversy about Sarah Marantz, founder of NiteCap, selling a silk head wrap – or, what most people in the black community would call a bonnet – for a whopping £61. It sparked outrage, as many claimed it was cultural appropriation. But while you don't need to spend so much – you can find bonnets for as little as £2 – Marantz did get one thing right: wearing a protective bonnet or using a silk pillowcase is beneficial for all ethnicities and hair types.
The best hair bonnets for sleeping
SHOP: The Best Hair Bonnets 2022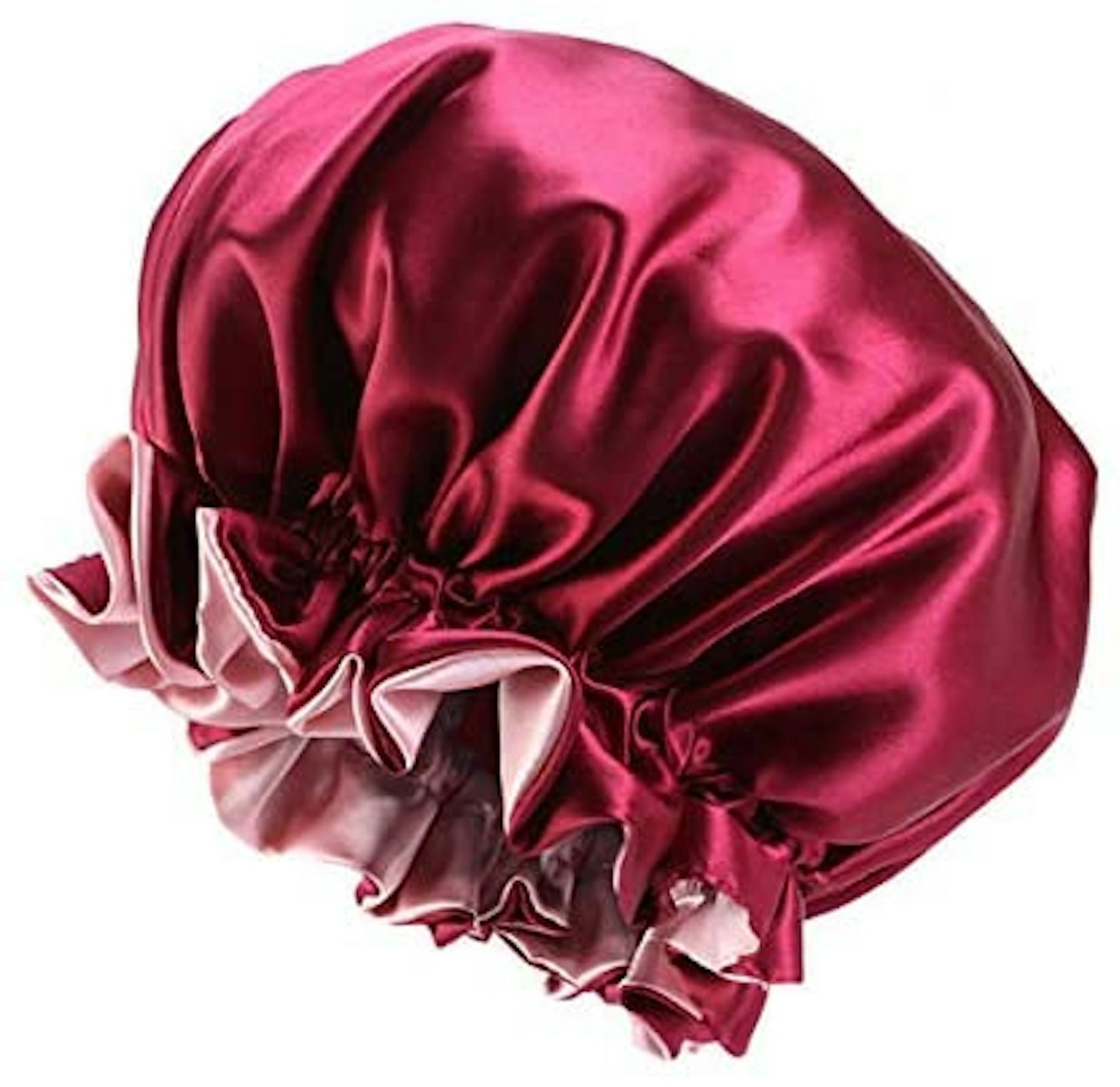 1 of 5
Bigood Reversible Double Layer Satin BonnetThe White Company Silk Sleep Turban
This hair bonnet is made from satin and polyester, meaning it's a more affordable option than those pricey silk numbers.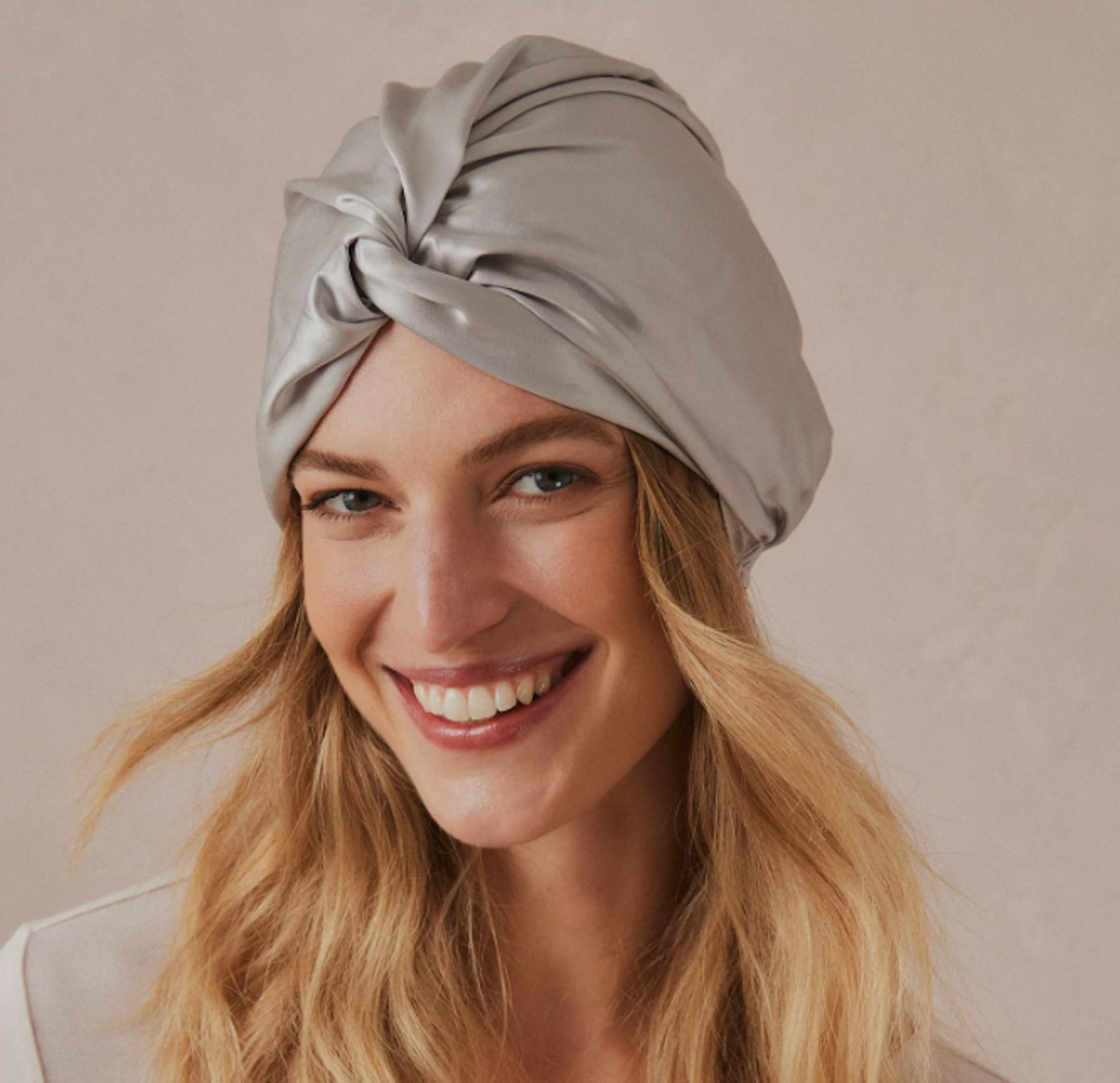 2 of 5
The White Company Silk Sleep Turban
This soft hair turban helps to keep your head cool during the night, extending the life of your blow-dry and promoting stronger, healthier hair.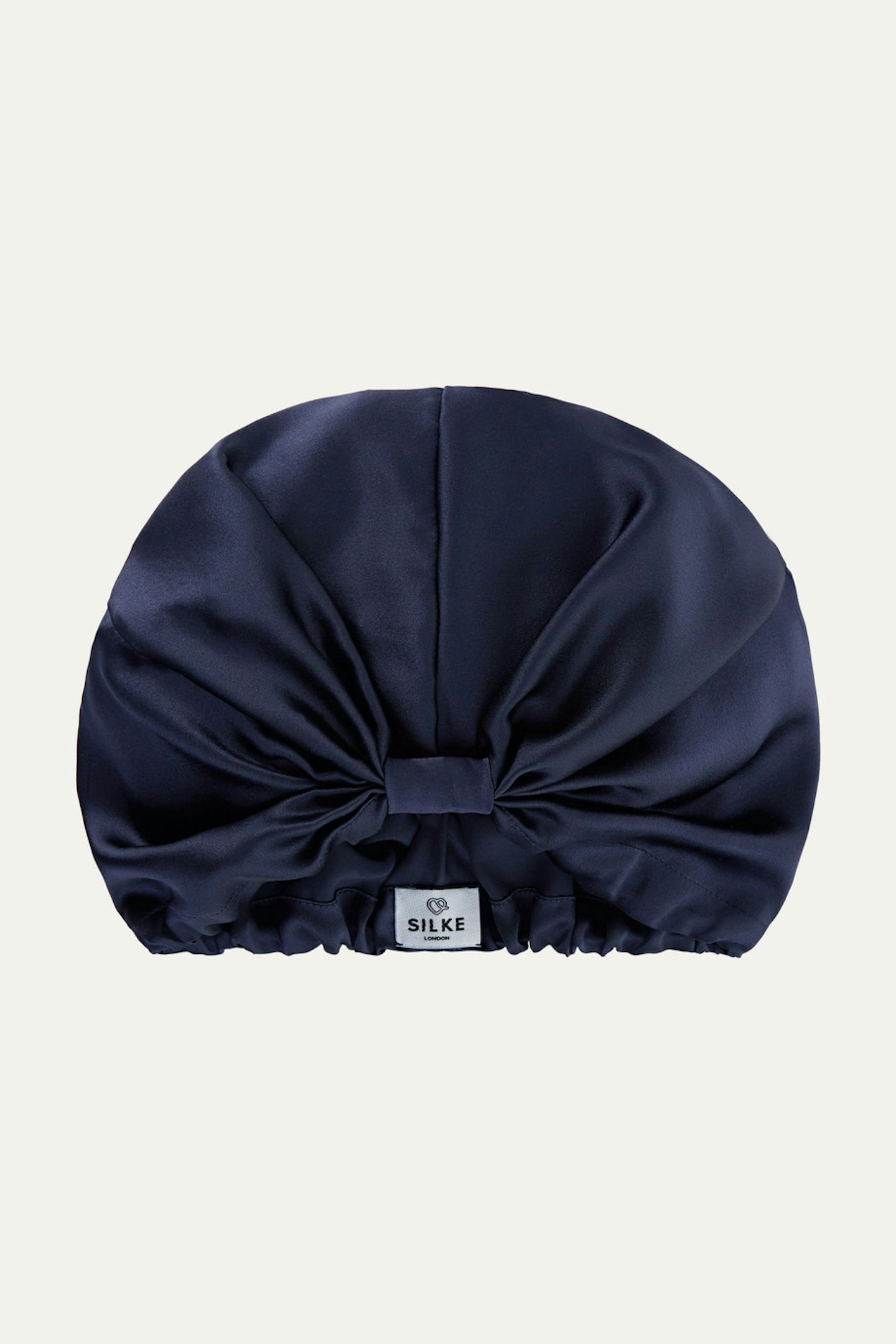 3 of 5
SILKE London The Kate Silk Hair Wrap
If luxury is for you, the SILKE London pure silk hair wraps are for you. It can even help rebalance oily roots and drier ends - meaning fewer hair washes throughout the week.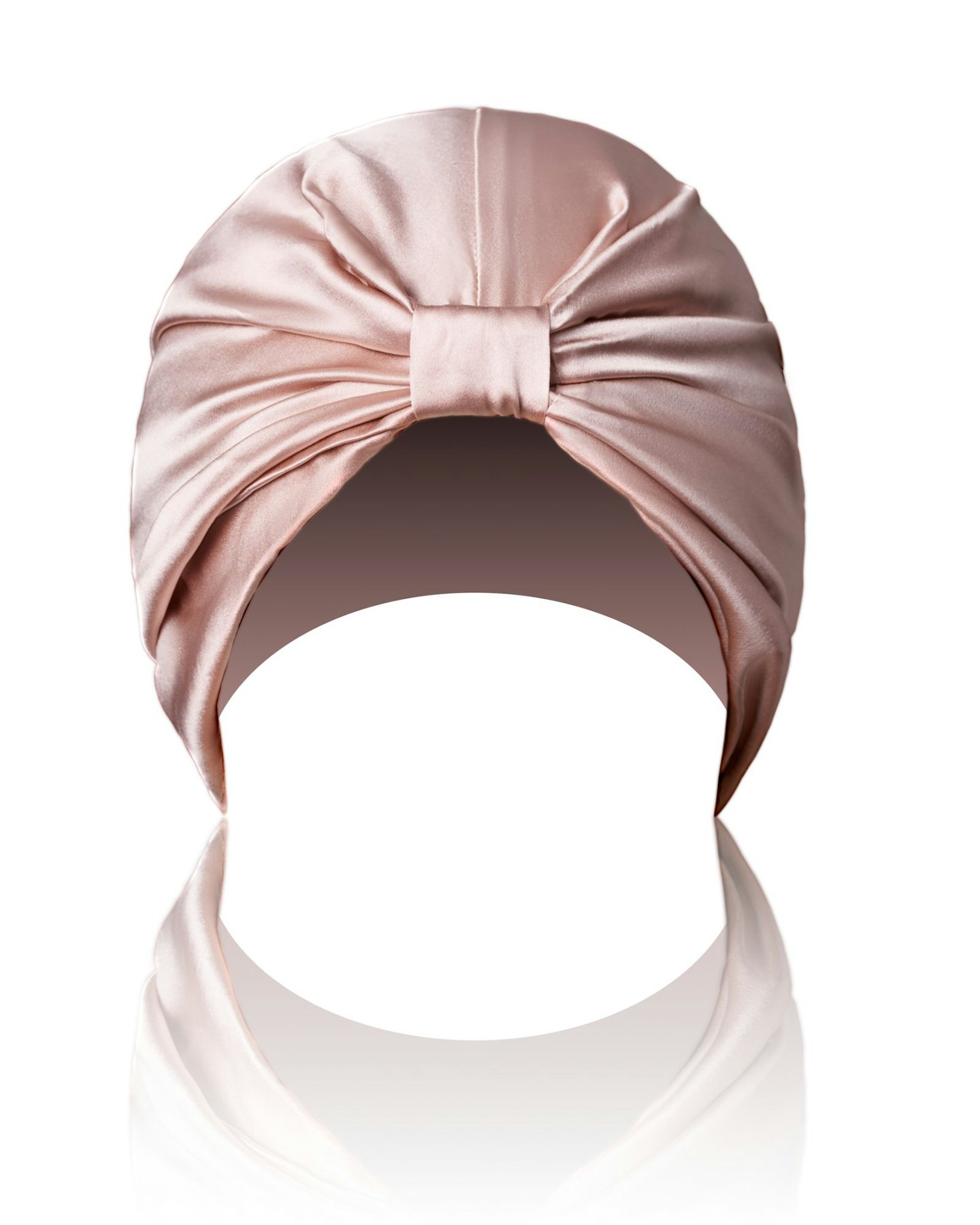 4 of 5
This Is Silk Hair Wrap In Damask Pink
Another pure mulberry silk option, This Is Silk's hair wraps work to protect your tresses against excess friction - which can lead to frizz.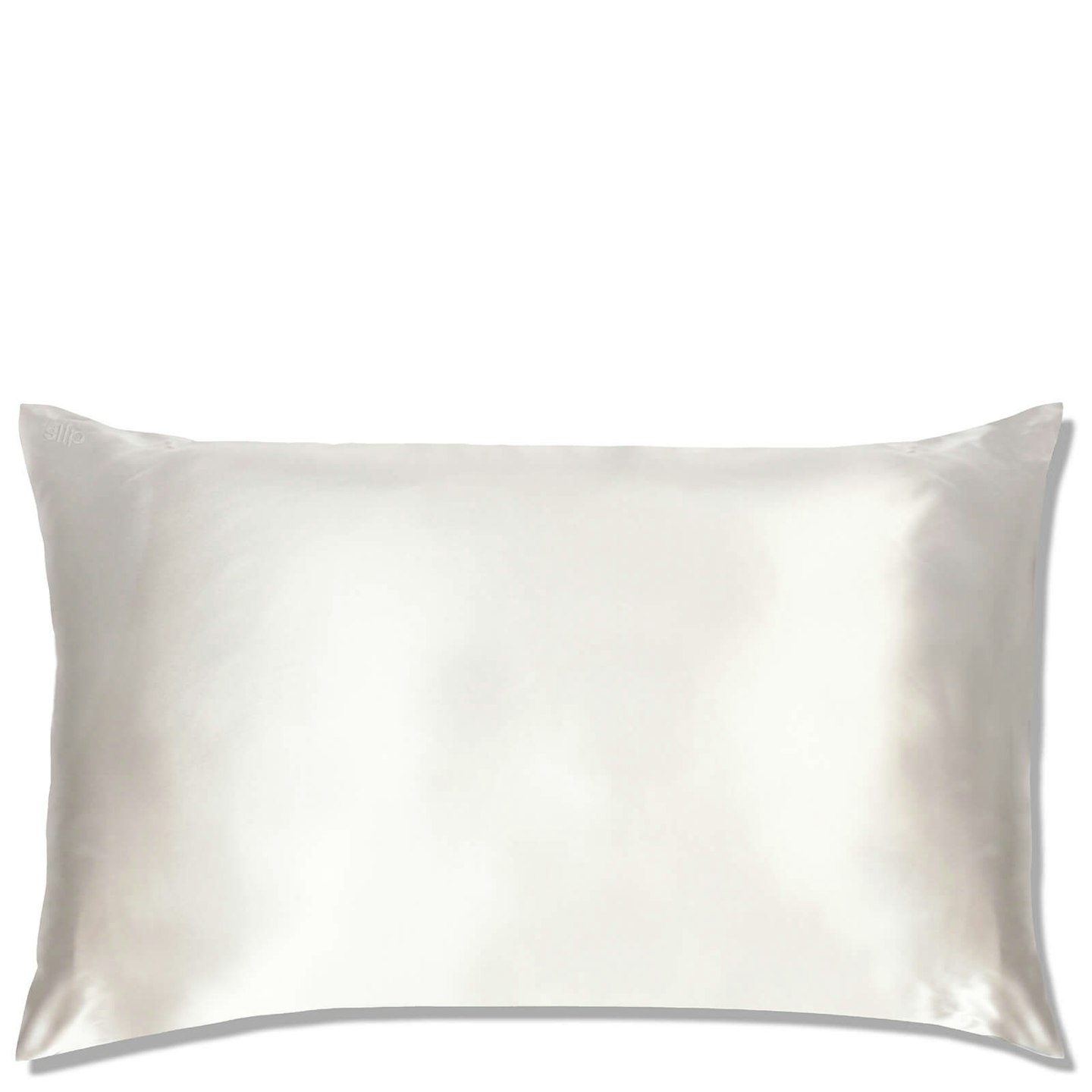 5 of 5
Slip Silk Pillowcase - Queen In White
If a hair turban isn't for you, a silk pillowcase might be a great option. This Slip silk number has been scientifically tested to provide anti-ageing, anti-sleep crease and anti-bed head benefits. Impressive.
Here are some benefits of wearing a bonnet while you sleep:
Prevent Tangling
When you toss and turn at night, it can cause your hair to get easily tangled. If you have finer straight hair, gently brush out your hair to remove any knots then twist your hair at the top of your head and cover it using a bonnet. For curlier, kinky textures, don't brush your hair but softly tuck it in your bonnet. Using a bonnet or silk pillowcase will help prevent new tangles from forming and make it less stressful in the morning managing your hair.
Minimising Frizz
Wearing a bonnet helps prevent friction while you sleep at night, therefore reducing the amount of frizz you wake up with. Having your hair protected alleviates stress and helps to prevent split ends.
Less Dryness
As much as we love those high thread count cotton sheets, they can absorb moisture from our hair, causing dryness. Besides conditioning our hair after we shampoo to retain moisture, using a bonnet or silk pillowcase will help while you sleep by reducing the chance of breakage.
Cost Effective
Not only can you find bonnets for under a fiver, they also make your hair more manageable in the long run, alleviating the need for lots of styling products.
A lot of women invest some serious money in hair products, especially if they're not protecting their hair at night. Since bonnets don't absorb hair products as cotton does, you'll need fewer products to style your hair.