Until recently, our scalps have received little attention, with the bulk of products geared towards our mid-lengths to ends. Yet, according to the experts, scalp and hair health go hand in hand – so if your scalp is irritated, dry or flaky, your hair will likely be suffering too. 'Your scalp is the bedrock of your hair follicles,' explains Annabel Kingsley, trichologist. 'If you think of each hair as a flower and your scalp as the soil supporting it, it makes complete sense to nourish and care for your scalp.' Beauty e-tailer, Cult Beauty, has seen a 190 per cent growth in sales of scalp products over the past year, with the top seller being an exfoliating shampoo. I spoke to the industry's experts to find out if and why a scrub should be an essential part of your haircare routine…
Do you need to add a hair scrub to your haircare regime?
'Like the skin on your face, your scalp benefits from gentle weekly exfoliation,' explains Kingsley. 'Exfoliating masks help to remove dead skin cells and flakes and can improve the overall health of your scalp.' You may think that washing your hair is enough to keep your scalp clean, but as hairdresser, Michael Van Clarke, explains 'that 30 second shampoo will not have a huge impact on the build-up of sweat, oils, dead skin cells and styling products.' Scalps need to breathe easy, so periodic exfoliation is necessary to remove the detritus and unclog the hair follicles.
What are the main benefits of a hair scrub for your scalp?
As with the skin on the rest of your body, your scalp contains sebaceous glands that produce sebum (oil). 'When balanced, sebum can help the hair look soft and shiny. But a build-up of sebum on the scalp can clog pores and feed the bacteria that leads to dandruff,' explains Van Clarke. 'This clogging of the hair follicles over time can lead to thinning and loss of hair.' So, exfoliants will help to unclog the follicles, improve the scalp health and thus promote healthy hair growth.
How often should you use a hair scrub and how should you apply it?
It depends on the condition of your scalp. 'If your scalp is flaky, itchy, or dehydrated, use a targeted scalp mask twice a week until symptoms clears,' says Kingsley. Otherwise, once a week is enough.
'Apply a hair scrub in 1-inch partings from ear to ear – massage into your scalp for a couple of minutes, being firm yet gentle.' Kingsley advises against roughly rubbing the scalp as this can irritate it, cause the hair to tangle and even break strands.
SHOP: The Best Hair Scrubs
The Best Hair Scrubs 2019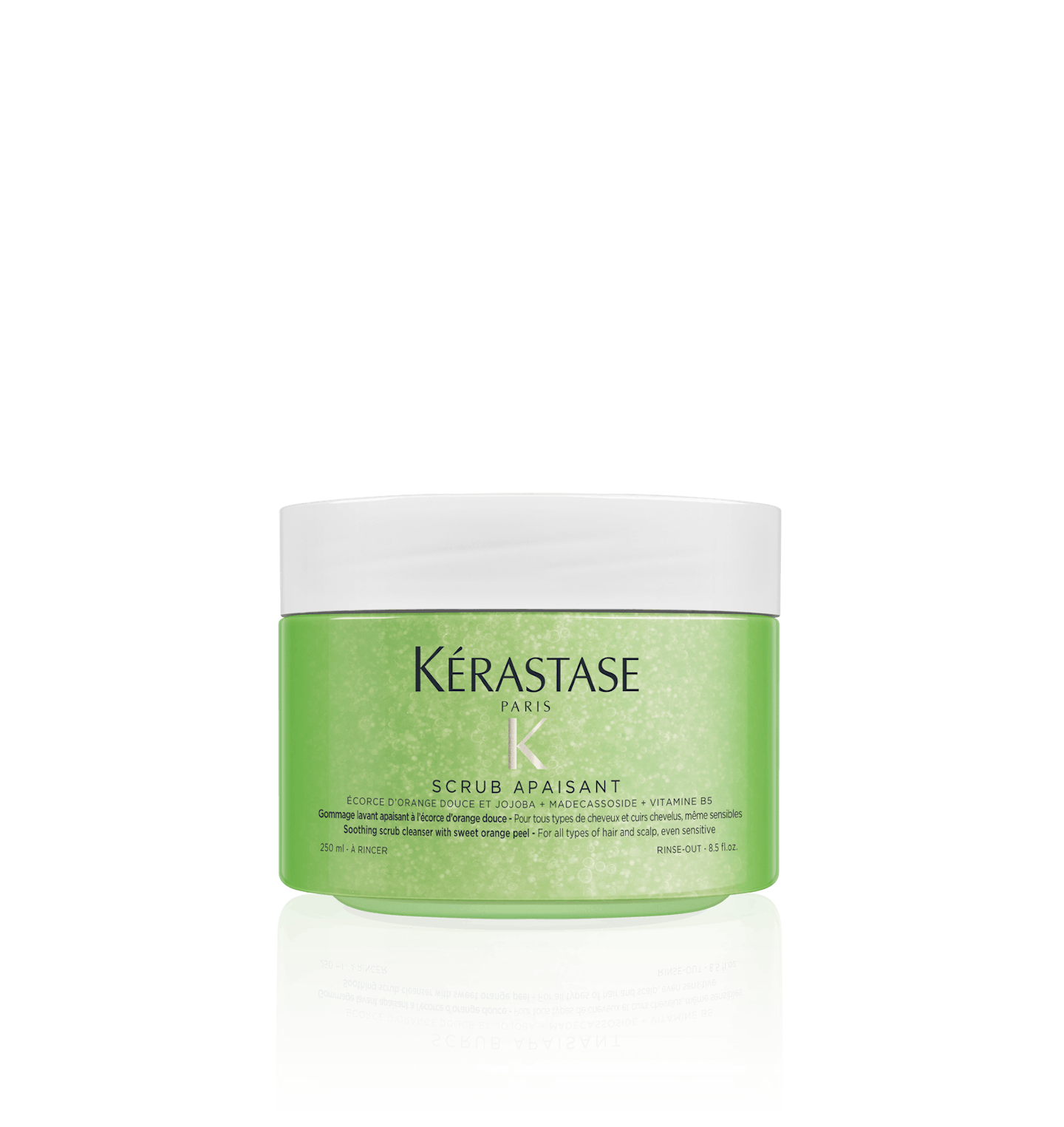 1 of 7
Kerastase Fusio Scrub, £43
Kerastase Fusio Scrubs replace the shampoo step of your routine so it won't add any extra time but it will give you additional shine, volume and a balanced scalp that you wouldn't otherwise get with shampoo. The scrub ingredients (sea salt for the 'Energisant' and jojoba and orange peel for the 'Apaisant') work to remove dead skin cells, impurities and pollution.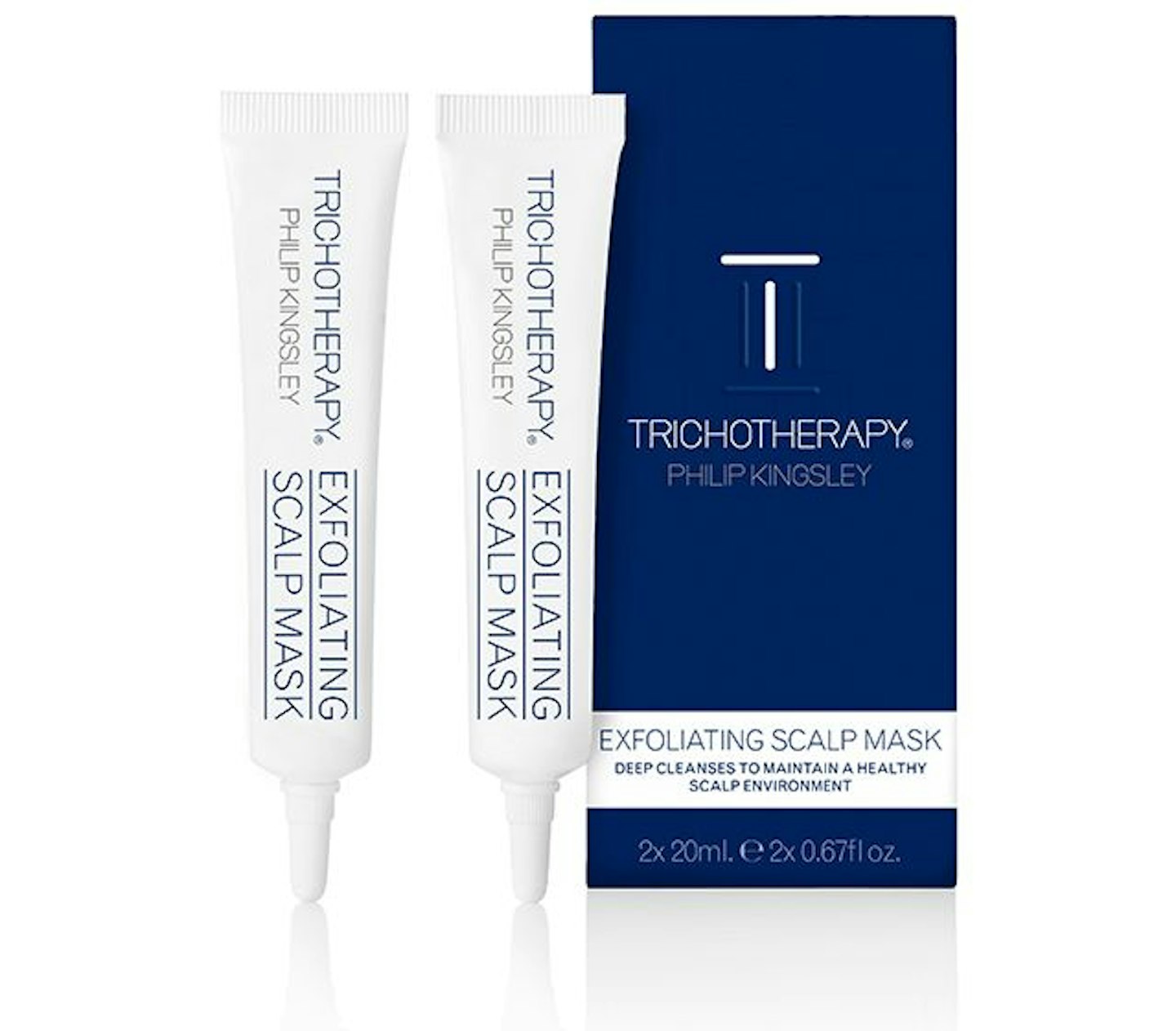 2 of 7
Philip Kingsley Exfoliating Weekly Scalp Mask, £19
'If you don't have a specific scalp concern then this weekly exfoliating mask is a great way to maintain the health of your scalp,' assures Kingsley. It is especially beneficial if you wash your hair less than 4 x per week.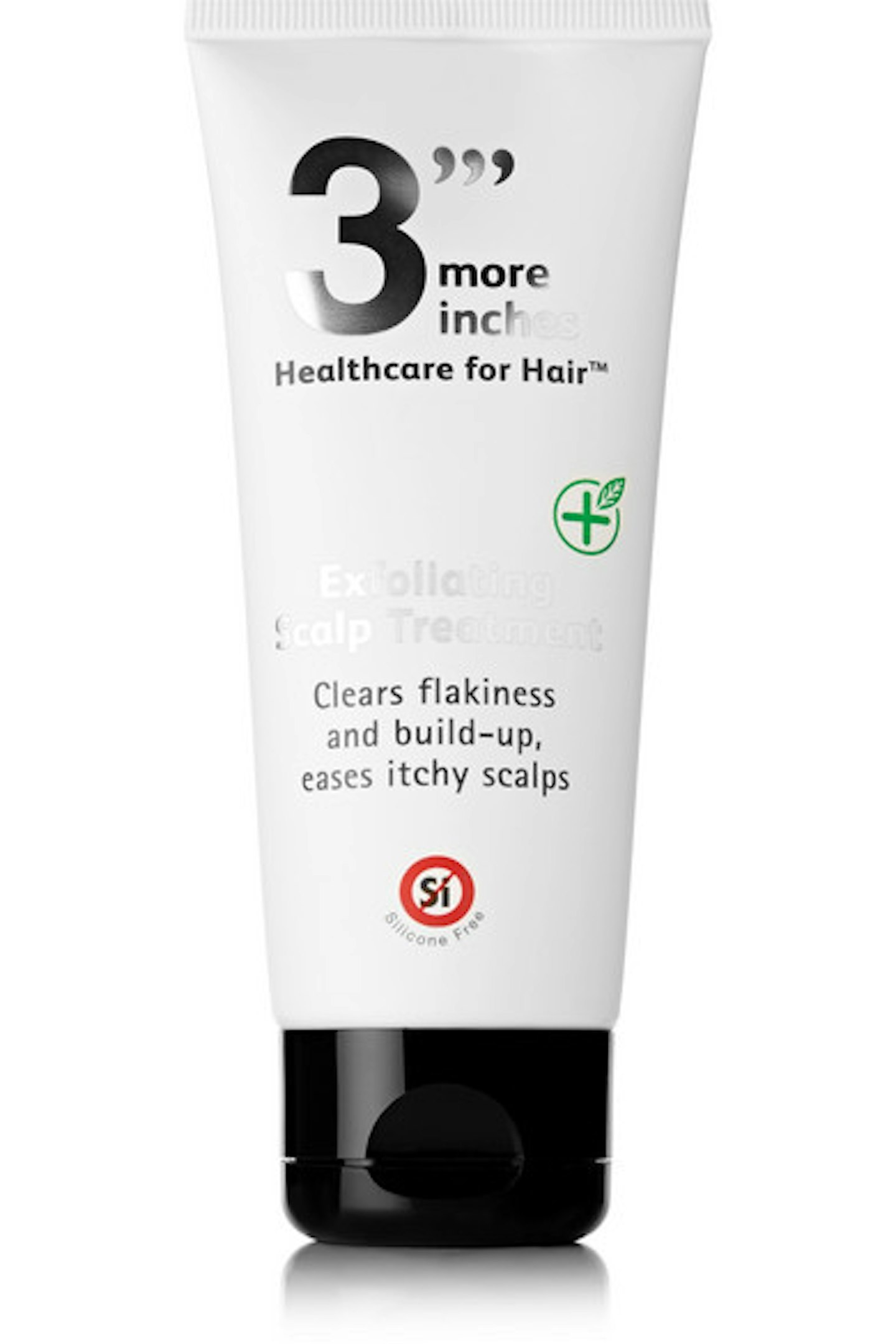 3 of 7
Michael Van Clarke Exfoliating Scalp Treatment, £20
Apply this scalp treatment on wet hair in sections before massaging into the scalp. Leave for 20 minutes and the natural fruit acids will help lift away dead skin and product build up. It's anti-dandruff, anti-inflammatory and antioxidant properties help strengthen hair and reduce hair loss.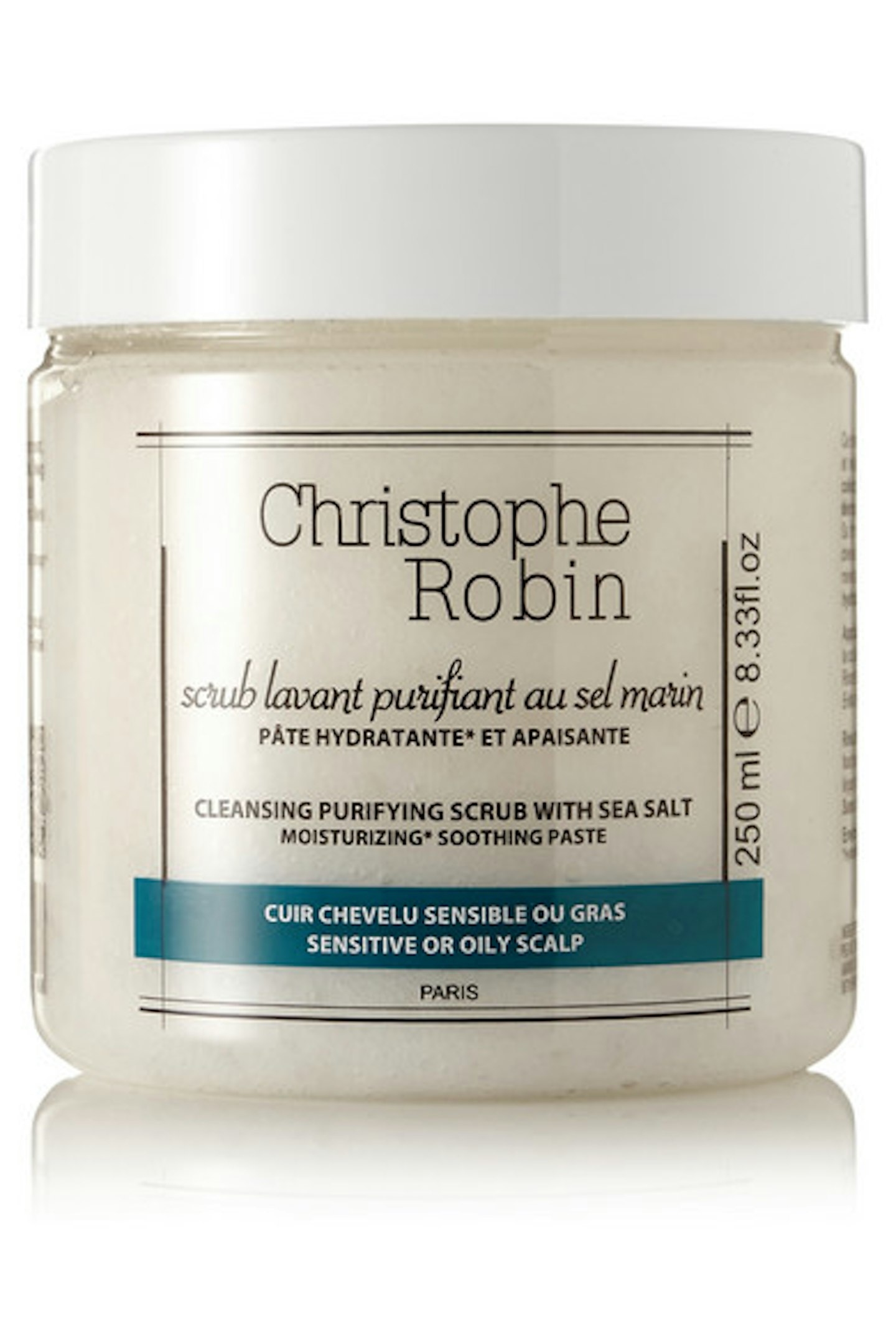 4 of 7
Christophe Robin Cleansing Purifying Scrub With Sea Salt, £42.50
The key ingredient, sea salt, naturally exfoliates the scalp and boosts circulation - encouraging hair growth. Use instead of your shampoo for an intensive cleanse that leaves the scalp feeling rejuvenated and super clean.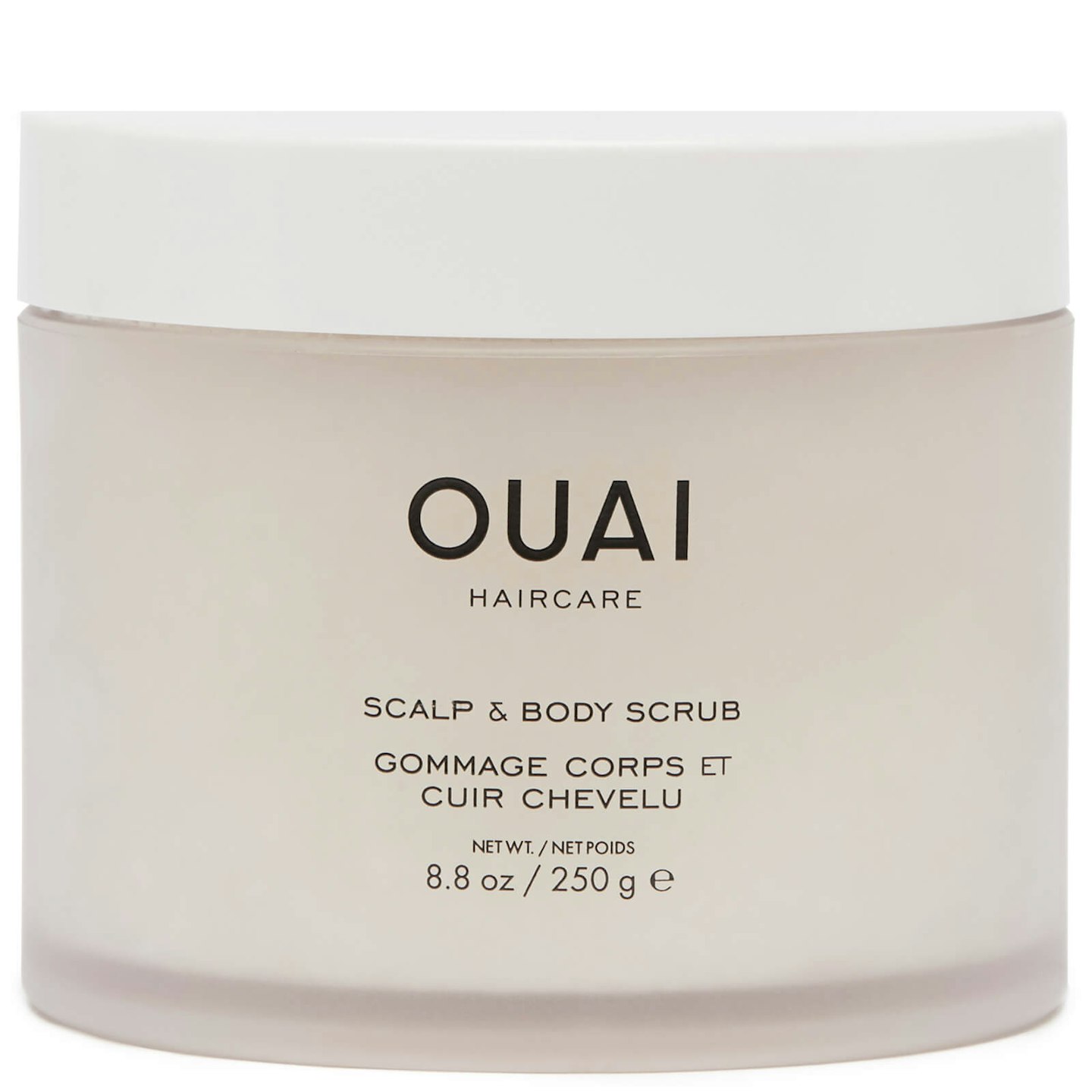 5 of 7
OUAI Scalp & Body Scrub, £32
Celebrity Hair Stylist, Jen Atkin, whose clientele includes the like of Chrissy Teigen and Kim Kardashian has launched a finely-milled, paste-like scrub that can be used from top-to-toe to gently buff away dead skin cells, leaving both skin and scalp silky-soft.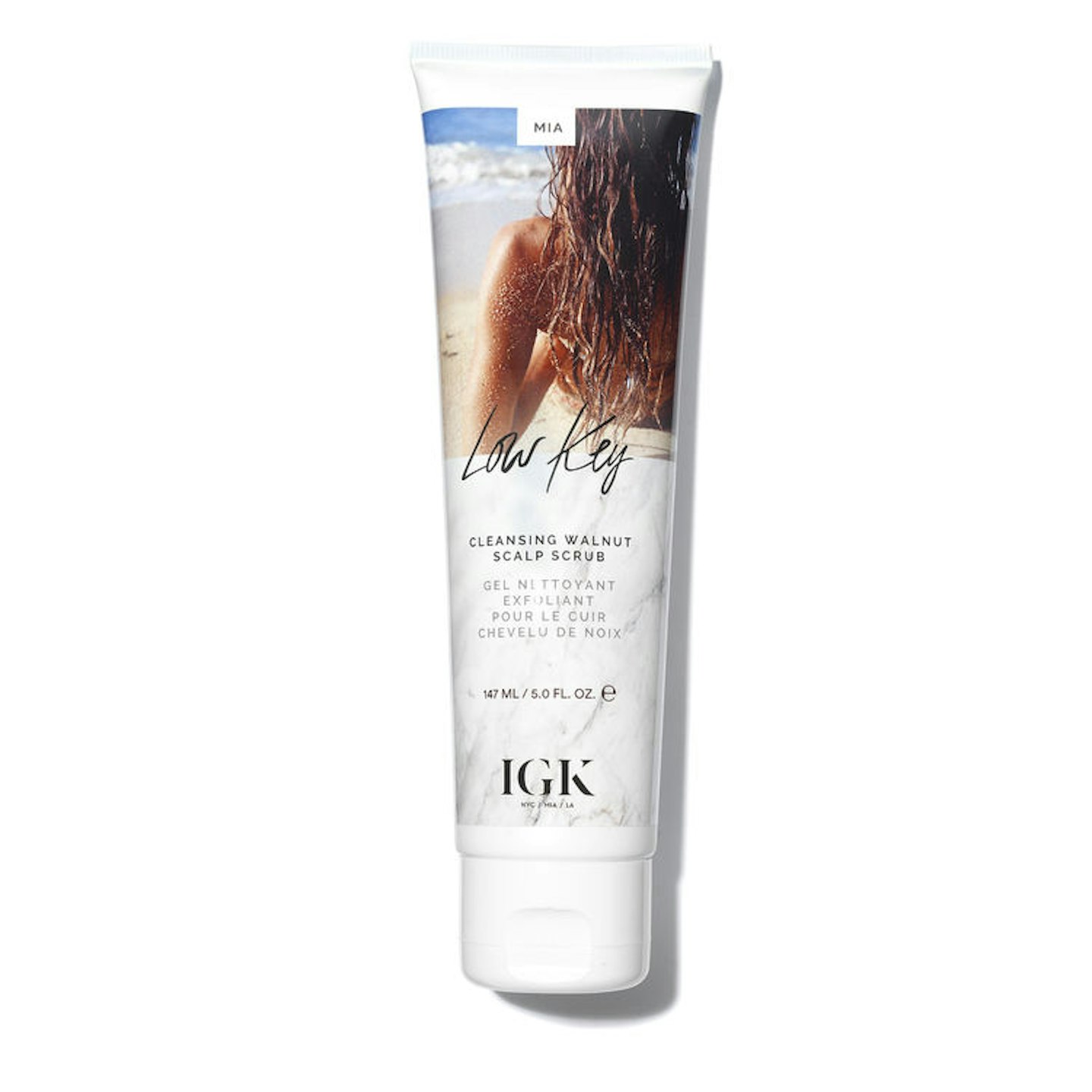 6 of 7
IGK Low Key Cleansing Walnut Scalp Scrub, £31
Starring apple cider vinegar (to seal cuticles), walnut shell powder (to remove impurities), sugar (to exfoliate) and peppermint oil (to balance), this cooling scrub eliminates dirt and impurities and can be used on even the most sensitive scalps.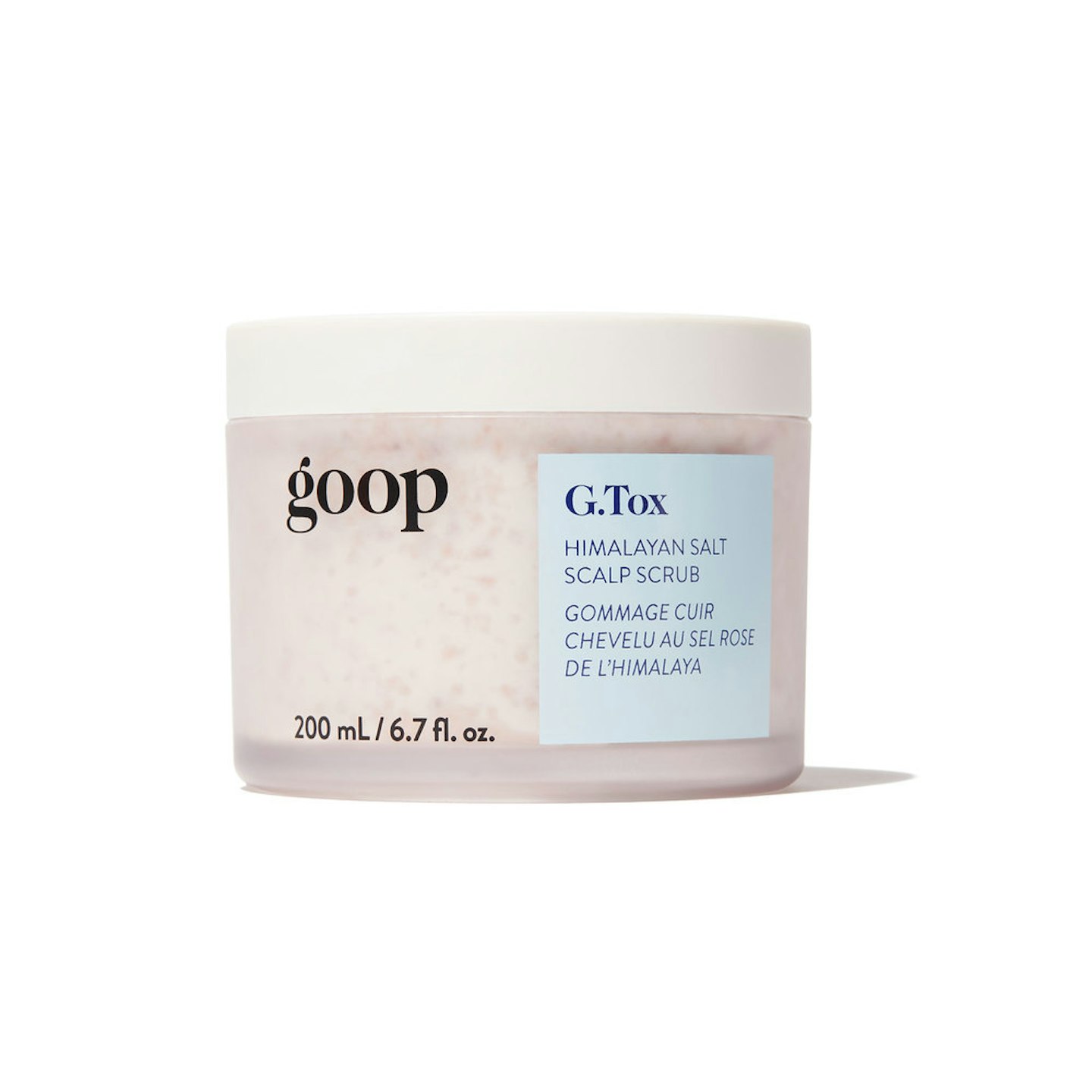 7 of 7
Goop G.Tox Himalayan Salt Scalp Scrub Shampoo, £38
Goop believes that the skin on our scalp is just as important as that on our face. So, they have created this green, clean, whipped up shampoo packed with exfoliating Himalayan pink salt and essential oils to gently cleanse and detoxify.
READ MORE: Best Acupressure Mats for Pain Relief And Other Benefits