Ahh, Harry Styles, the golden boy of 2023. A fashion icon, trailblazer for gender fluidity, and, let's be honest, all round dream boat, there's no denying the sway he holds among his fans – there's 49.2 million of them on Instagram alone. And lest we forget his impressive beauty credentials. The launch of his cosmetics brand Pleasing in 2021, was just another string to add to his bow.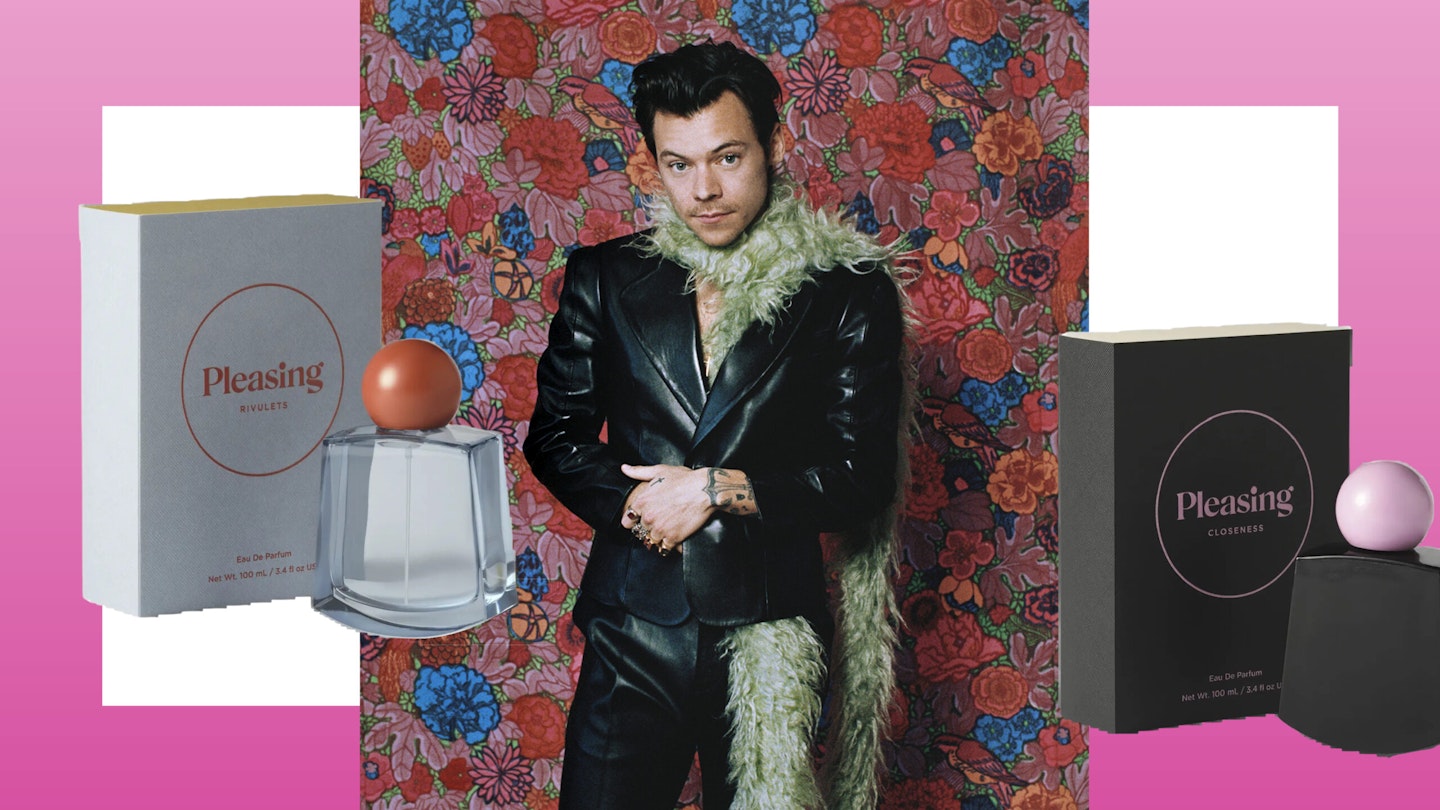 Described as 'a life brand that moves to wherever there is something pleasing to be found,' Pleasing's mission is a simple one: 'To bring joyful experiences and products that excite the senses and blur the boundaries.' And joy the brand has brought in abundance. From nail polishes and lip balms to skincare and oils, Pleasing was created to 'dispel the myth of binary.' The results? Products that continually sell-out again the world-over. It's no wonder then, that the brand has confirmed Mr Style's first foray into the world of fragrance. And you best believe that this recent announcement has sent fans into a frenzy. Search for, 'Does Harry Styles have a perfume,' has positively skyrocketed.
The best part? They're finally officially available to shop at Selfridges - although, as expected, they're already in and out of stock and will likely sell-out quickly. Scroll on for our review of each.
Shop: Harry Styles Pleasing Perfume
Wood, musk and pink pepper
Description
If you love a woody, musky scent, Closeness could be the one for you. Expect a heady blend of pink
Wood, amber and tobacco
Description
Amber combines with notes of plum, tobacco and vanilla for a sweet meets smokey scent that could
Floral, musk and amber
Description
For a fresh, floral scent that meshes together notes of white linen and skin musk. It's evocative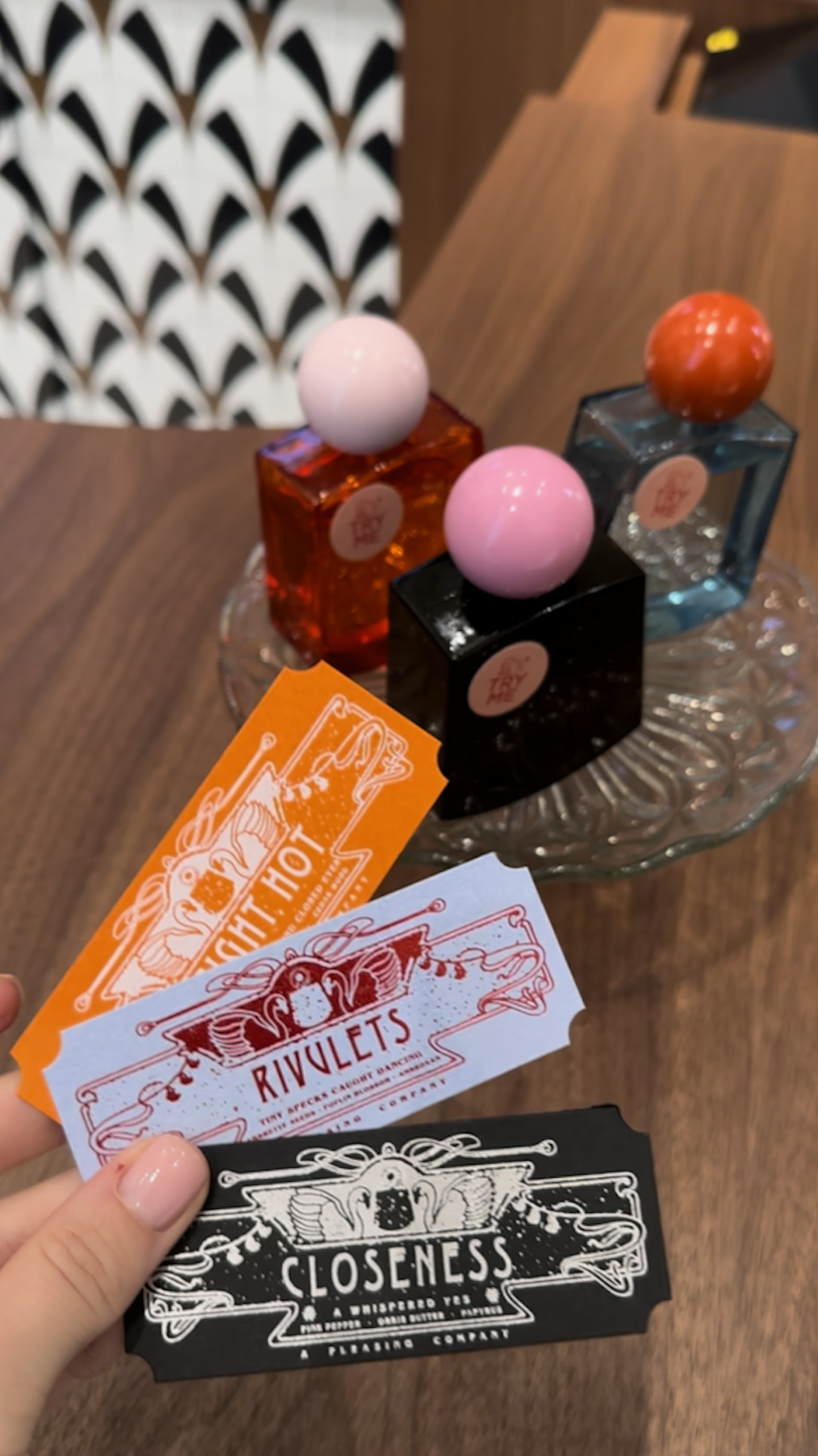 It's fair to say that many celebrity beauty brands don't live up to the hype. Harry's, however, continues to be one of the exceptions, and this latest perfume launch looks set to be worth its salt. For starters, renowned French perfumer Jérôme Epinette is on board. The nose behind big brands such as Byredo (he created the viral Gypsy Water), Atelier Cologne, Floral Street and Vilhelm, there's no denying Epinette is much revered within the fragrance industry. Known best for his warm, musky fragrances, scent aficionados will be only too familiar with his signature creations - they stand out from the crowd.
And then there's Harry's own personal preference – he's rumoured to be a fan of Gucci's Mémoire d'une Odeur, £87, a unisex scent that's become something of a modern day classic - it's earthy, sensual and ethereal thanks to a warming medley of luminous sandalwood and airy, subtle cedarwood.
Now for the Pleasing scents - here's everything we know. There's 'Closeness', 'Rivulets' and 'Bright, Hot' which, we're sure you'll agree, sound like a rather sultry trio. And having looked at the notes in each, it's fair to say they follow Style's and Epinette's penchant for skin scents - a warming fragrance often characterised by notes that play off the wearers natural fragrance.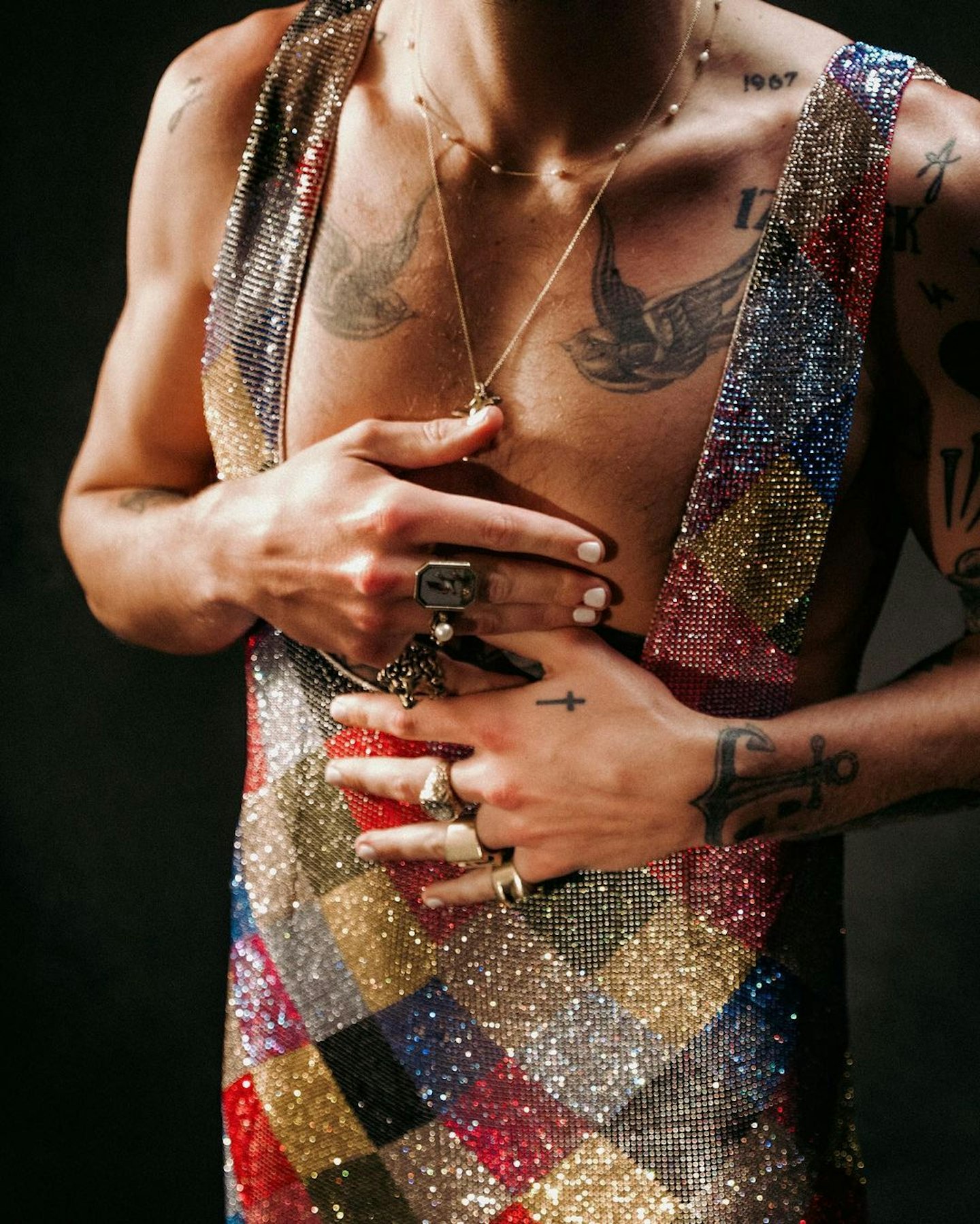 Shop: Gucci Memoire d'Une Odeur Eau de Parfum For Him and Her
Description
In the meantime, why not shop Harry Style's rumoured favourite scent. Gucci Memoire d'Une Odeur