Francis Kurkdjian is one of the most celebrated noses in the perfume industry and the creative behind Dior's newest scent offering - L'Or de J'adore, £144 for 50ml. 'I knew I had to tell a story with this scent,' Kurkdjian tells Grazia, 'this is a new expression of J'adore.' Kurkdjian notes that gold has always played a huge part in the history of J'adore and that is evident when you look at each edition's unique bottle design and those iconic ad campaigns. Who can forget the 1999 commercial that saw Estonian supermodel Carmen Kass wade elegantly through a pool of liquid gold? Or Charlize Theron's numerous gilded billboard posters. Theron has been the face of J'adore since 2004.
'You heat gold, you melt gold,' says Kurkdjian, 'and when you do that, the impurities go away, that's how you get the purest quality of gold.' Kurkdjian asked himself what would happen if he took all the qualities of J'adore and heated them up, separated the heart of J'adore from notes that were perhaps less necessary. What would be left? L'Or de J'adore.
When you consider Kurkdjian's method and inhale a lung-full of the new scent, everything tallies up. This perfume is bold, balmy, warm - think a bold hit of rose muddled with jasmine and orange blossom - it's the very essence of the original minus the add-ons that prettify and up the floral factor. In L'Or de J'adore you smell the very heart of J'adore exposed, the gold of J'adore to take the scent's name literally.
'It's a smell I can't stop smelling,' Theron tells Grazia, 'I was lucky enough to experience it for the first time with Francis Kurkdjian and I found it so intoxicating, in this scent he really has remained true to the cornerstones of J'adore - it's bold and it's sexy.'
Kurkdjian created a staggering 125 different versions of the juice, before revisiting his 88th attempt and realising he had hit on the one. 'At some point along the journey I realised we had gone too far in one direction and had to turn back,' he says. As for the biggest challenge? 'Making the scent last, that's always a difficult task,' says Kurkdjian, 'there is no machine, no form of AI that can tell you what to do - what makes one perfume last may not make another perfume last and if you don't achieve longevity in your scent, you don't achieve success.' Kurkdjian is adamant, 'if your perfume dies after two hours, you have failed as a perfumer.'
For Kurkdjian, longevity is also intrinsic when it comes to realising a cult classic, a scent that transcends trends and time. 'You need people to notice your scent, for people to compliment your scent hours after you have applied it,' and that's not all, 'it needs to smell unique, to be recognisable, to have something that sets it apart from everything else on the market and crucially to be supported by a brand that has enough momentum for it to sit on the shelves for years, for its image to be nurtured and for it to not just become iconic, but to remain iconic.' All this J'adore has in spades. Is L'Or de J'adore a new cult classic in the making? Only time will tell.
Shop: L'Or de J'adore
It's 'balmy, bold and sexy' according to longtime face of J'adore Charlize Theron.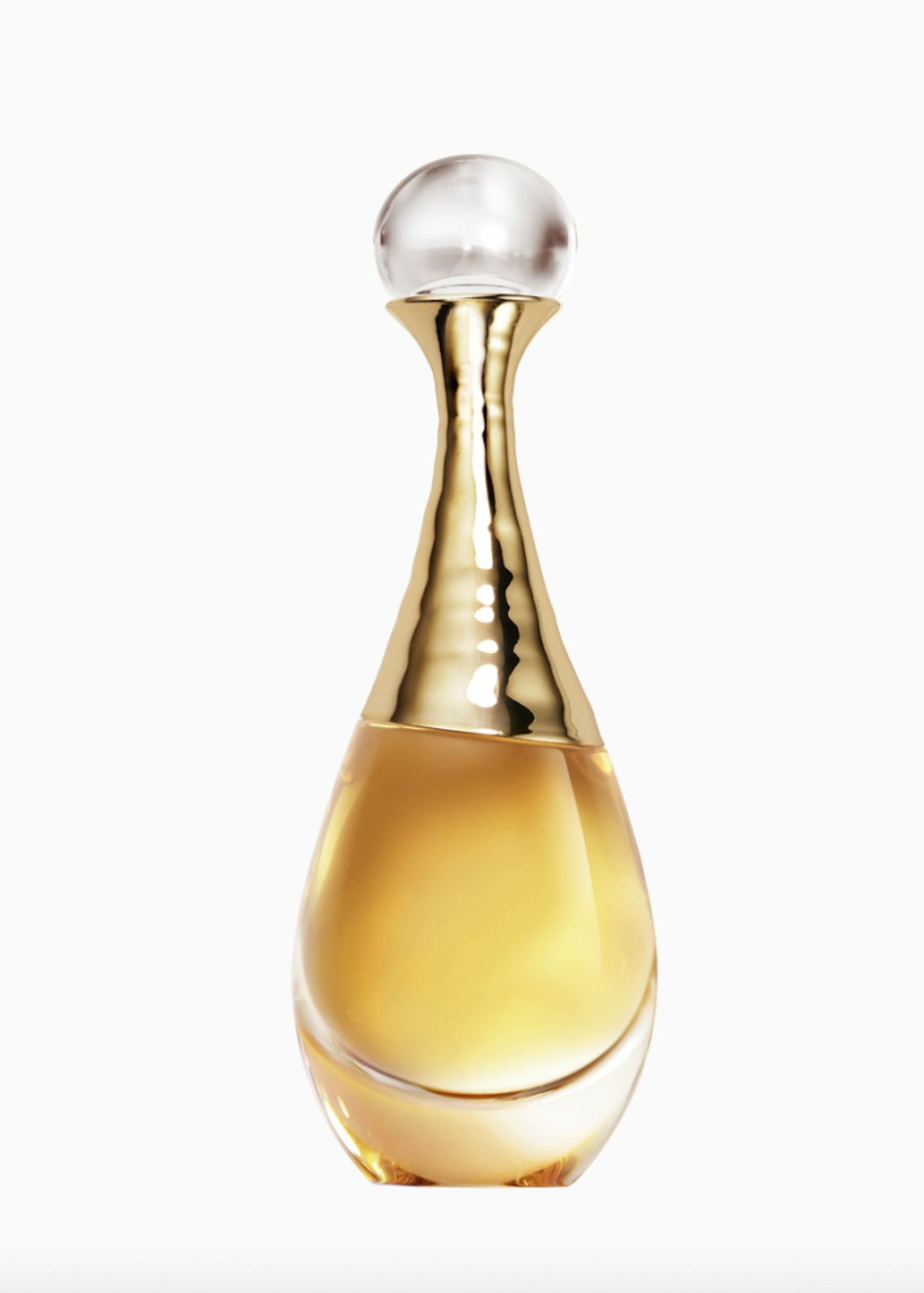 Dior
Description
If you're in the market for a scent that errs on the floral without being too pretty, that's