2023 may be drawing to a close, but the beauty world is still very much abuzz. And there's no better way to stay up to date with the latest products and crazes than to actually experience them IRL. So, if you're after something to do around the festive season, we've rounded up a few things to keep you in the beauty loop. From pop-ups and panel talks to exhibitions and shows, here are the best beauty events to attend in 2023. And no, you don't need an invite!
December 2023
Boots Beauty
On Wednesday 6 December Boots unveiled its latest shopping destination Boots Beauty – a new concept store located in London's iconic Battersea Power Station, which will play host to over 250 curated brands as well as new industry-leading in-store skincare services.
To celebrate the opening of the store today, Boots is offering the first 200 customers through the doors a free goody bag featuring a covetable line up of the best beauty buys available at Boots, including products from brands such as R.E.M Beauty, Fenty Beauty, Kylie Cosmetics, The Ordinary, No7 and Bubble, all worth over £300. Today, you can also expect a Huda Beauty store take over as the brand is spotlit under the supersized Beauty Bar whilst Benefit Cosmetics will provide brow masterclasses.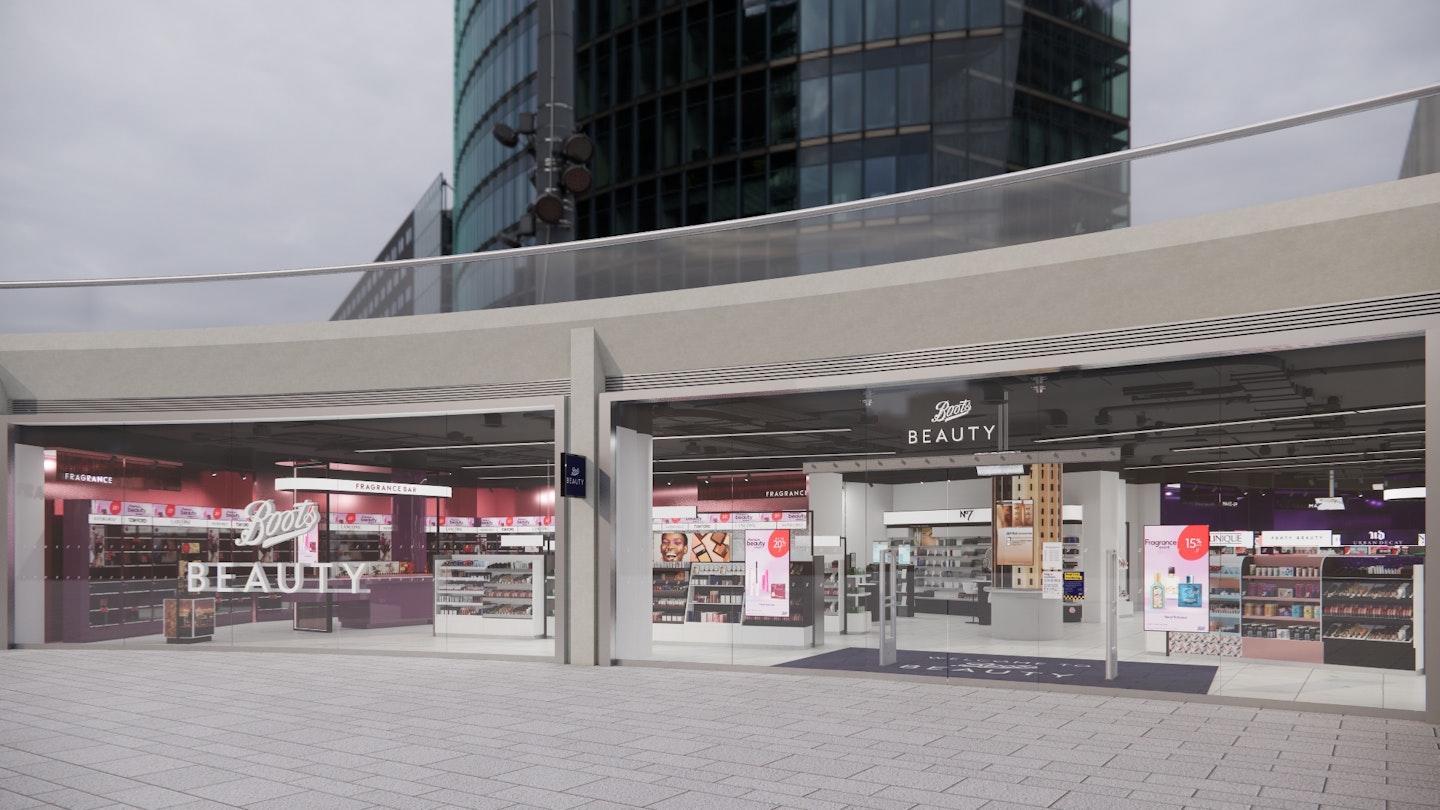 If that's not enough to make you go and visit the new beauty wonderland, the launch also offers the chance to receive free consultations and clinical advice on a variety of skin concerns from leading dermatologist Dr Justine Hextall and a dermatologist-trained Boots pharmacist in a private consultation space based in the store.
But don't fret if you can't make launch day festivities as there will be a host of free experiences for customers to enjoy across opening week. Think: masterclasses from 17., NARS and Sculpted by Aimee, as well as pop-ups from viral best-selling brands like Sol de Janeiro and Byoma, which include giveaways.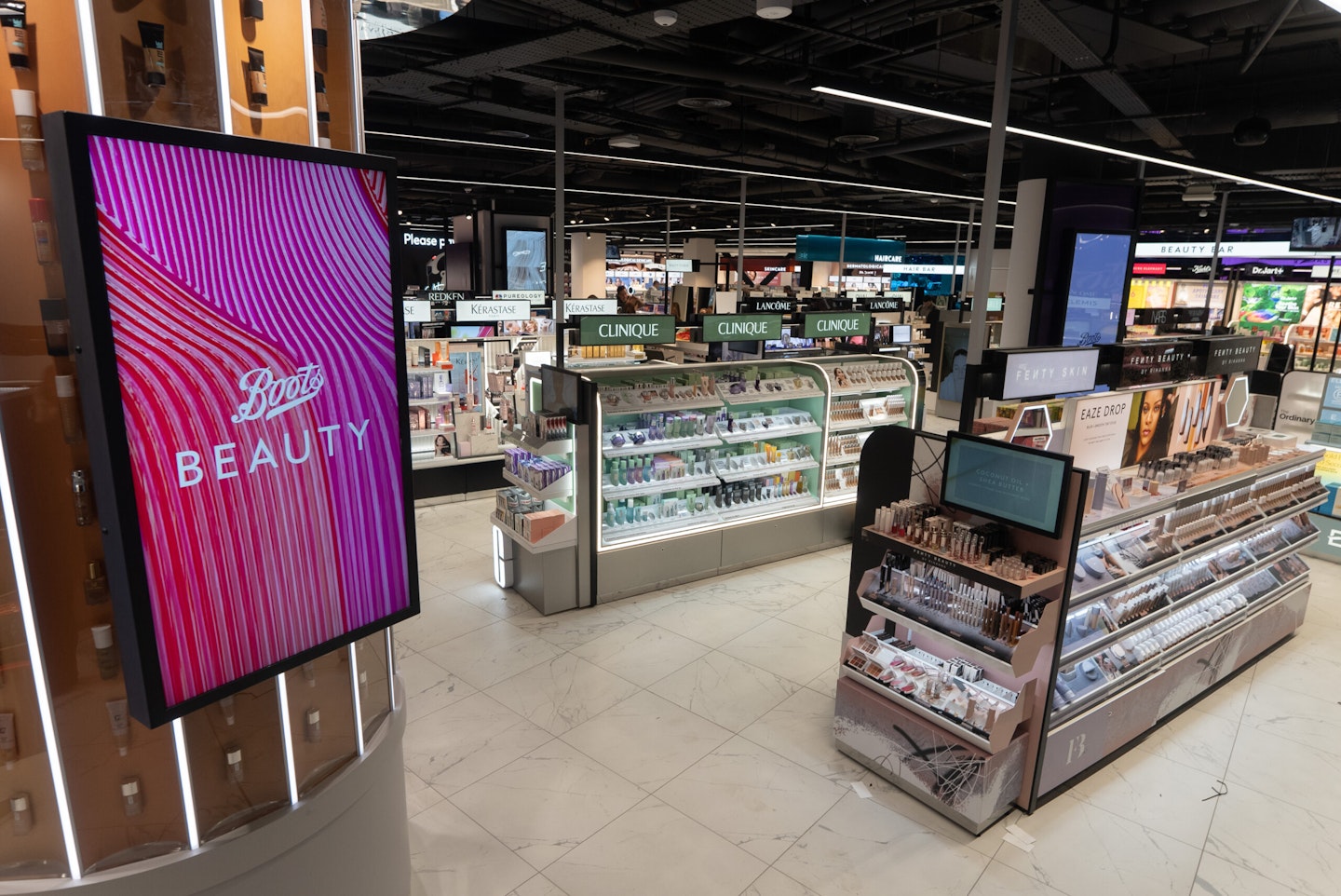 November 2023
The Cult Of Beauty Exhibition
Ever wanted to amp up your beauty knowledge? Well, here's your chance. The Cult of Beauty exhibition showcases the history of beauty across different cultures spanning centuries. Housed in London's Welcome Collection, the exhibition will feature over 200 items including historical objects, artworks, and films, and encourages attendees to explore beauty and its influences through a new lens.
Where and when: 26 Oct 2023 - 28 Apr 2024 at Welcome Collection NW1.
How can I come: Its free, you can find out more information here.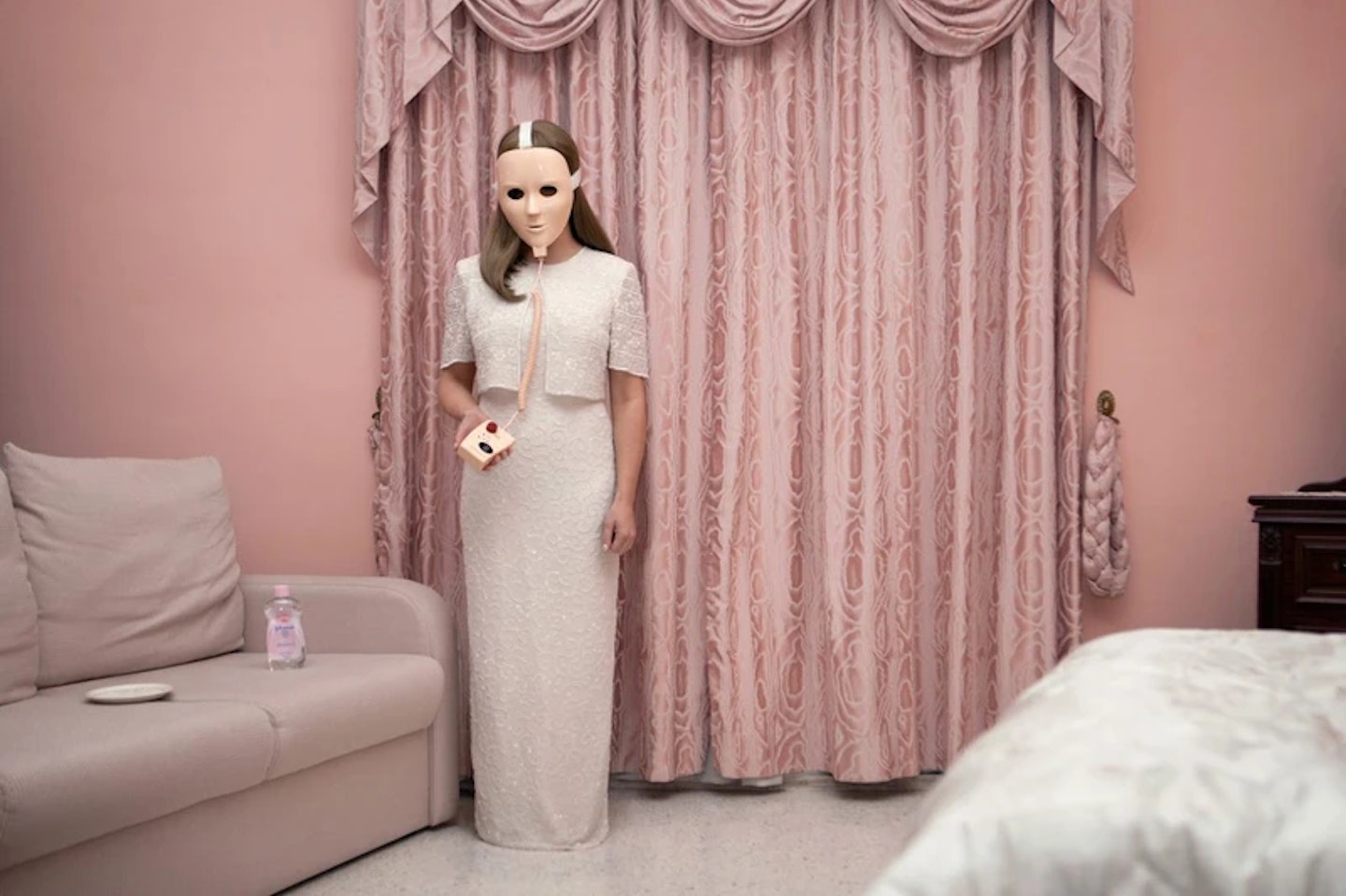 The Ultimate Skincare Masterclass: Shiseido x Dr Ewoma
Dive into all things skincare with Dr Ewoma Ukeleghe, as she talks about how to incorporate Shiseido's most advanced skincare range, Vital Perfection, for a lifted and glowy look. Attendees will receive a complimentary drink and goodie bag on arrival, and better yet five lucky guests will also be selected to receive a complementary facial treatment. There will also be a number of special offers running on the evening.
Where and when: Thursday 16th of November at John Lewis & Partners Oxford Street.
How can I come: Tickets are priced at £35 and are available here.
Glossier Realms of you
Step into Glossier's Realms of you, a revolutionary fragrance experience at 173 Regent Street. From ASMR-inspired videos exploring the sensory world of Glossier You, to encounters with unique personalities in moody, red-saturated booths, the journey is both immersive and very personalised, transporting attendees (in groups of six) from room to room. Guests area also able to complete the experience by purchasing any of the products in the fragrance collection, including the two new merch items exclusive to the Realms of you experience.
Where and when: Open from the 18th November 2023 - 14th January 2024 at 73 Regent Street, London, W1B 4JQ.
How can I come: Its free, just need to do is head down.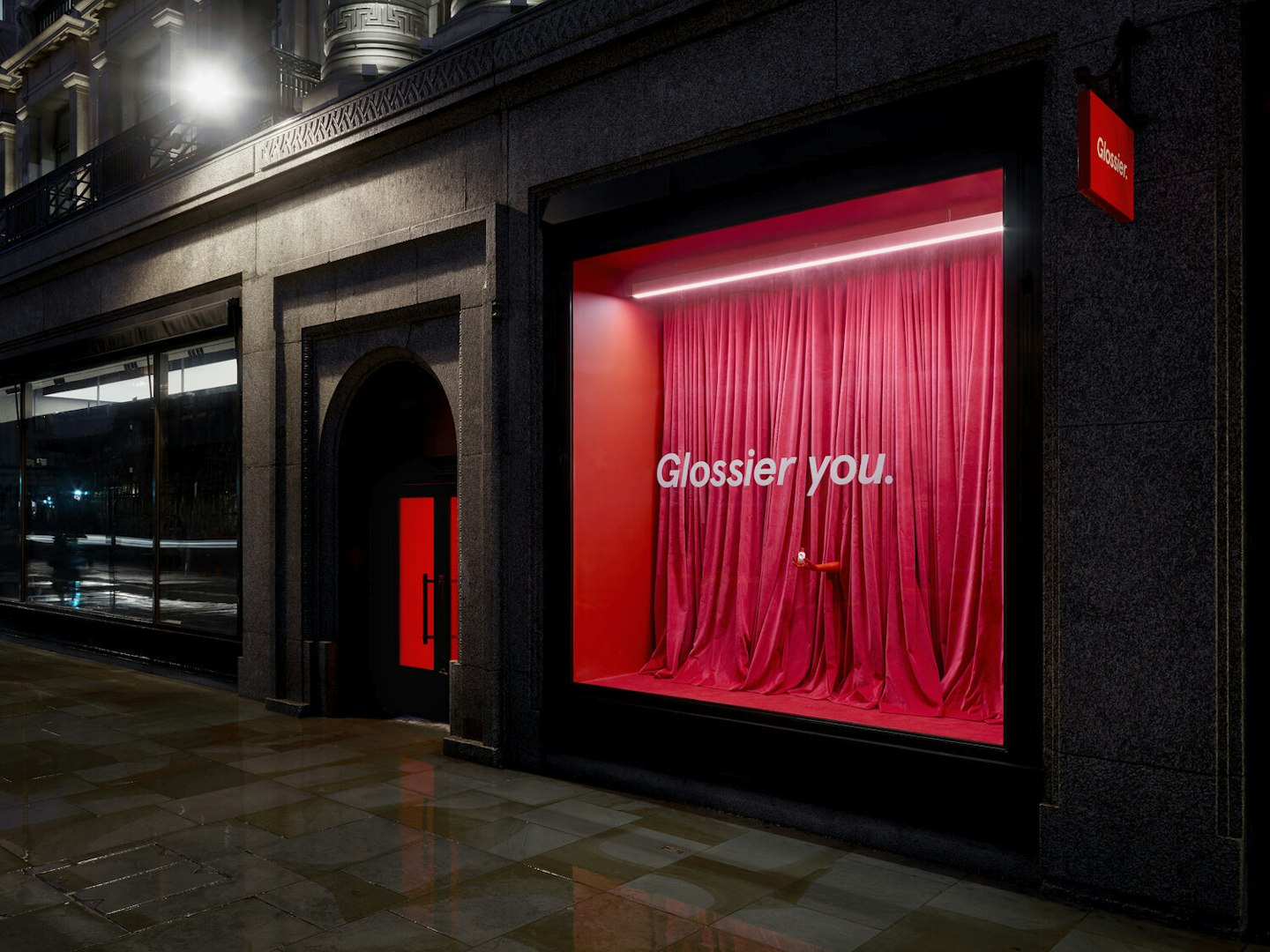 The Pleasing Pop-Up
Fans of the Watermelon Sugar hitmaker Harry Styles, will be glad to know his brand Pleasing will be holding a secure spot in Selfridges for a month. The pop up will allow shoppers to browse exclusive shades of Pleasing's cosmetics, collection of scents, and even clothing. The theatre-inspired setting features immersive stalls including a ticket booth for shoppers to test out fragrances.
Where and when: Open now until the 9th December in Selfridges London.
How can I come: All you need to do is head down.
LOOKFANTASTIC House of Beauty Pop-Up
If you're a beauty buff, LOOKFANTASTIC's House of Beauty Pop-Up needs to be on your list of visits. Nestled in the heart of London the Pop-up will allow visitors to embark on an immersive experience that brings the LOOKFANTASTIC 2023 Christmas Gift guide to life. Better yet the pop-up will house the biggest brands in the world; ghd, Jo Malone, and Drunk elephant, all included. Guests can also unwind in the LOOKFANTASTIC's Café and enjoy a complimentary LOOKFANTASTIC coffee, just don't forget to visit the gift shop on the way out!
Where and when: Wednesday 29th November - Sunday 3rd December at 189, Piccadilly Townhouse, London
How can I come: Just pop down!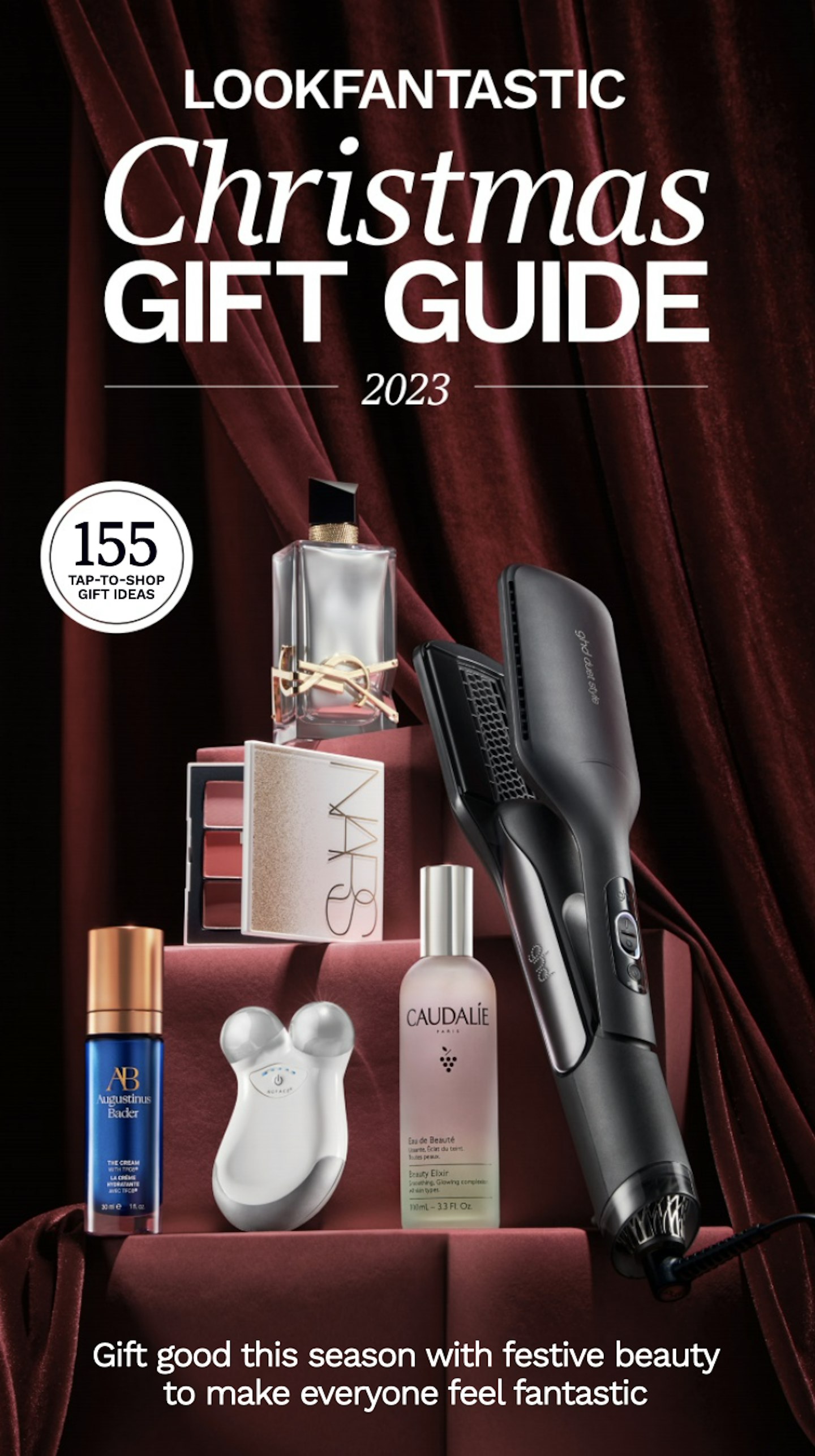 December 2023
Burberry Beauty
Burberry Beauty is injecting fresh energy into its cosmetic collection with the grand unveiling of its inaugural beauty boutique at Selfridges London. This chic space, nestled in the recently revamped beauty hall, allow shoppers to indulge in the best of Burberry Beauty. Amidst a flurry of this year's new releases, including the Beyond Wear Perfecting Matte Foundation and the Burberry Kisses lip line, the boutique will also showcase three holiday-exclusive shades in limited edition packaging, adding an extra touch of glamour to the festive season.
Where and when: Monday 4th December in Selfridges London.
How can I come: Just pop down!
The Beauty Beat
The Beauty Beat, UK's luxury beauty event for Women of Colour, returns to central London in December! Teaming up with TikTok and leading beauty brands, this weekend extravaganza offers goody bags worth over £400, free manicures, a full-sized foundation, exclusive shopping, and major discounts (15%-50%). Join panel discussions with influential beauty figures, enjoy cocktails, and create engaging content with TikTok. Don't miss this unmissable event featuring renowned brands like NARS, Aveda, Urban Decay, and insightful sessions with influencers like Candice Brathwaite, Toni Tone and Sabrina Elba.
Where and when: Saturday the 2nd December to Sunday 3rd December at Mary Ward House, 5-7 Tavistock Place, London WC1H 9SN.
**How can I come :**Tickets are priced at £50 and are available here.
Renee Washington, Grazia's Digital Fashion and Beauty Assistant, lives online. With a penchant for wispy lashes and streetwear, she writes about the worlds of fashion and beauty from the viewpoint of the modern fashion girlie.